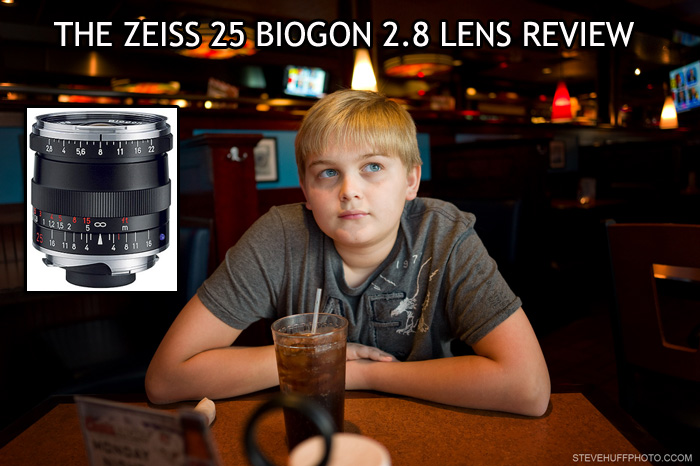 I'm on a roll! Here I am again with yet another Leica M mount lens review!  This time it I review the Zeiss 25 2.8 Biogon for Leica M mount. This lens came to me from lensrentals.com. This is the only online rental company that I know of renting Leica gear and yes, they also rent the M9 and M8.2! Pretty cool. You can browse their Leica items for rent HERE. It's as simple as adding an item to your cart, paying and checking out. They send your lens and you have it 2 days later. They even send you a UPS label to ship it back with! I wanted to check out their process so I had the Zeiss 25 sent my way and I did in fact receive it two days later. Woo hoo!
As for the Zeiss 25 Biogon, I have been wanting to try this lens for over a year. I have seen the results from it on the M8 and M8.2 and every time the image quality was stellar. This lens seemed to equal the legendary Leica 24 Elmarit at less than 1/3 the price. On the M8 this Zeiss 25 had no issues. No vignetting, no color shifts, and it was sharp corner to corner. With the Leica M9 I was VERY curious to see if the lens could still keep its reputation and I was a little worried about vignetting and the known color shift near the edges with wide angle, non-Leica brand lenses on the M9.
So with the lens in hand the first thing I noticed was its size. It seemed to be about half the size of the Leica 24 Elmarit and it was light. At the same time, it felt wonderful, solid and well built. The aperture ring was as smooth as any lens I have tried, and its focus was also velvety smooth. I immediately noticed the lens barrel showed it focused  to 0.5M. I have never seen a Leica M lens focus closer than .7 meters so I immediately fastened the lens to the M9 and tried to focus closer than .7. Well, it did not really work. While the lens is compatible for closer focus, on a Leica it just will not accuratly focus past .7 meters as that is as close as an M camera will focus.
Here is a quick youtube video of the lens on and off the camera.
The Zeiss ZM 25 2.8 weighs in at 9.3 oz. Nice and light!
[ad#Blog Square Embed Image]
The Zeiss Ikon film rangefinder is able to focus this lens to .5 from what I was told but I have never tried out an Ikon. With lens and M9 in hand I hit the road with my family and grabbed some shots during the drive (my wife was driving). Click any one of them for a larger version.
"Brandon" – Zeiss ZM 25 at 2.8 on the Leica M9 – no processing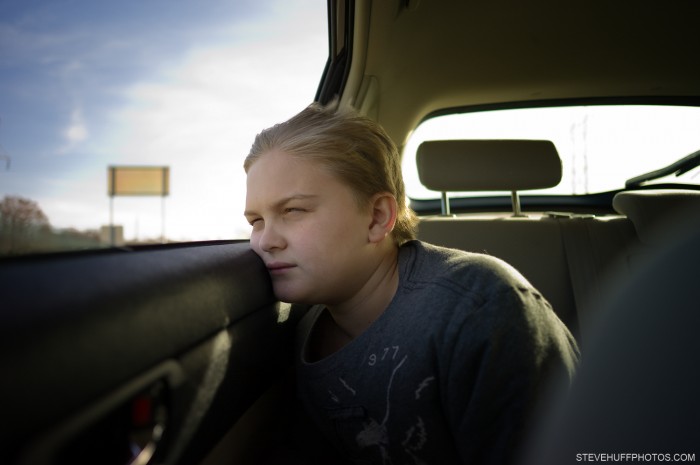 "Lookout" – Zeiss ZM 25 at 2.8 on the Leica M9 – no processing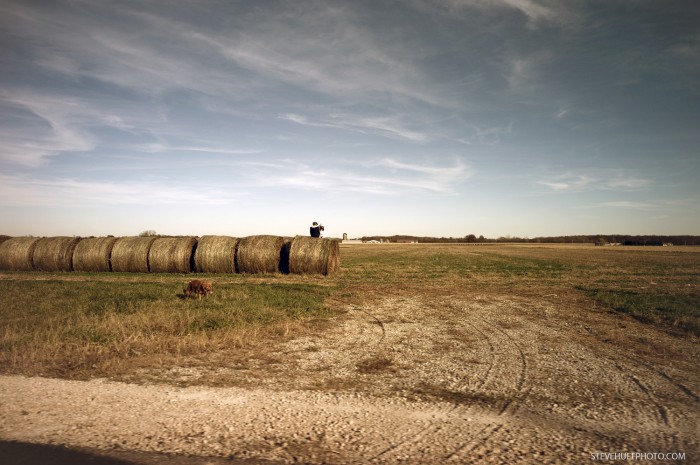 NOTE: Just in case there are some of you reading this have not read one of my reviews before I have to tell you that I write them as a photographer. Not a scientist, not a tech head, and not in a way where I think I know everything. I use the lens or camera for a couple of weeks on a daily basis and get to know it. I shoot REAL WORLD images with it and at the end of the 2 weeks I go over what I was able to accomplish with it. I then present it all here as my opinions and I back up my opinions with my results.
I feel I have  to say this in most reviews because I still get e-mails asking me where the tech tests are. I do not do tech tests! I do 100% crops for most reviews but thats as "tech" as I get. When I look for reviews of photo gear that I am interested in, I look for a review that will show me real results, as in REAL photos. Many reviews provide this but some border on ridiculous, and some do not even offer ANY sample images! How crazy is that? Photography is about feeling, emotion, and passion. When you start getting into scientific charts and graphs it seems to lose some of that, for me anyway.
So in this review you will see a bunch of images from this Zeiss 25 Biogon and some 100% crops to show you how sharp this lens can be. This leads me to the whole Zeiss ZM line. In the past, I have shot with the Zeiss 50 Sonnar 1.5 lens and it is in my top 3 fast 50 lenses of all time. It is so classic and it has a certain "look" that I know is part of that Zeiss feeling. Yes, the Zeiss feeling! Zeiss ZM lenses render in a warm way. You can see this in my Sonnar review at my old site HERE. When I did that review of the 50 Sonnar I owned the Leica 50 Summilux ASPH and actually sold my ASPH to "downgrade" to the Zeiss. I actually preferred the warm glow and classic look of that Sonnar! So I do have a soft spot for these Zeiss lenses, but I also acknowledge their faults as well.
Another reason I love these little Zeiss lenses is due  to the cost. For example, the Leica 50 Summilux ASPH is $3595 and the Zeiss Sonnar is $1000. The Leica 24 Elmarit is $3800 and the Zeiss 25 Biogon is $1100. There are some serous cost savings here! Now, even though the Zeiss ZM lenses are superb, the Leica lenses are technically the better lens. Leica is technical perfection, made in Germany, and their lenses usually have ZERO faults. You do get what you pay for with Leica but with the Zeiss ZM line you can get a great lens that will give you a total different look for much less. From my experience Zeiss will render warmer and Leica a bit cooler. I also find the Zeiss ZM line to be a notch above the Voigtlander lenses.
"Weathered" – Zeiss 25 2.8 Biogon on the Leica M9 – post processed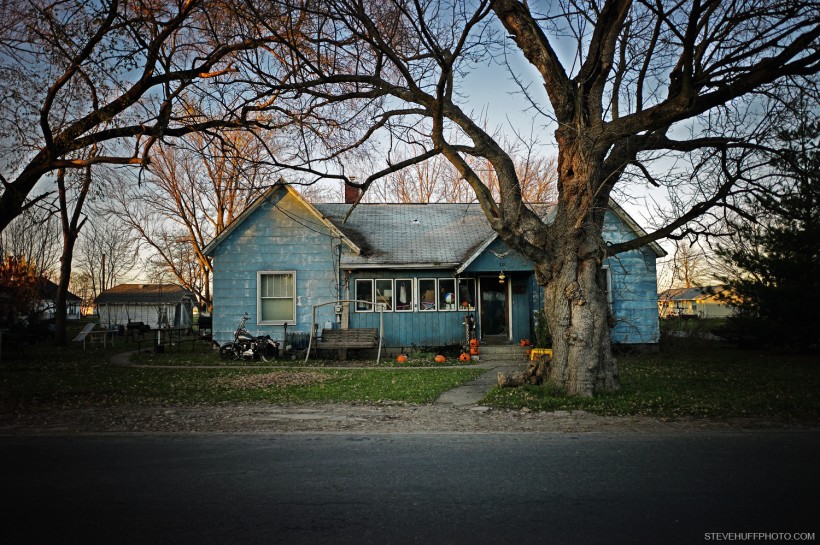 So, back to the little 25. While shooting with it I did in fact notice it gave me rich, warm images. When I shot it next to my Leica 35 Summicron, the summicron had a bit more sparkle and rendered images with more of a cooler cast. I did NOT have a 24 Elmarit on hand  to do a side by side with the Zeiss but can say with 100% certainty that in regards to SHARPNESS, the 25 2.8 is EQUAL to the Leica. Here is a test shot with 100% crop to show you what I mean. Look at the freaking detail in those file folders!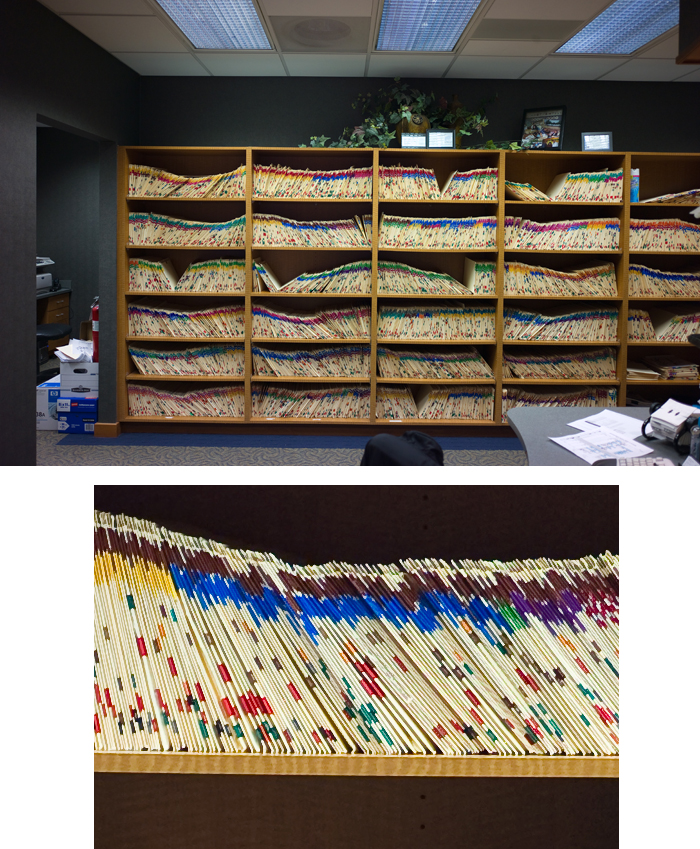 and one more of the image I posted near the top of this review. This time with a crop. Amazing sharpness even wide open.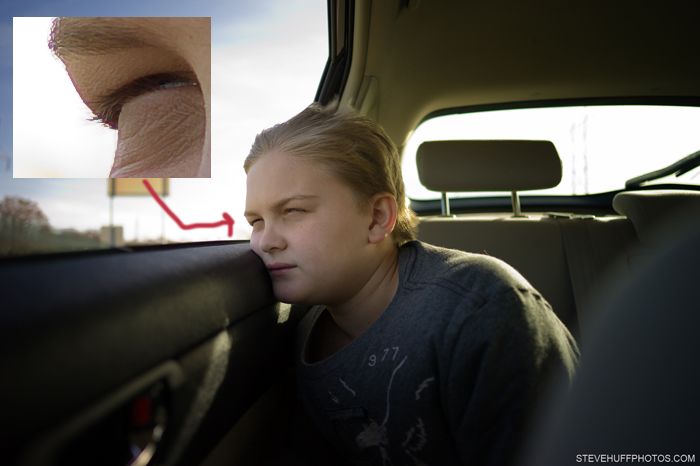 Yes, the Zeiss is just about as sharp as any lens can be.
Bokeh
Being a wide angle 2.8 lens, I thought it would be tough to get some BOKEH out of this lens. I was surprised as the out of focus rendering is VERY nice. Here is an image to show you a sample of the lens wide open at 2.8.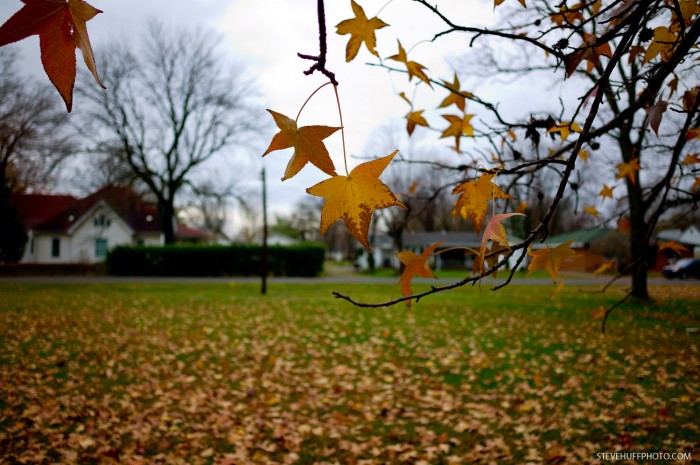 Vignetting and color shifts
So now that we know the Zeiss ZM line can provide rich warm results with nice bokeh let me talk about vignetting. At 2.8, the lens not only vignettes on the M9, it also shows a magenta color cast on the left side of the frame! This is fixable IN CAMERA so keep reading. See example below:
As you can see, there is a red tint on the left side of the frame. Since the Zeiss 25 is NOT coded, we have to enter in what lens we want it to mimic in the M9 menu. This red tint came from the camera being set to AUTO as I forgot to set it before shooting.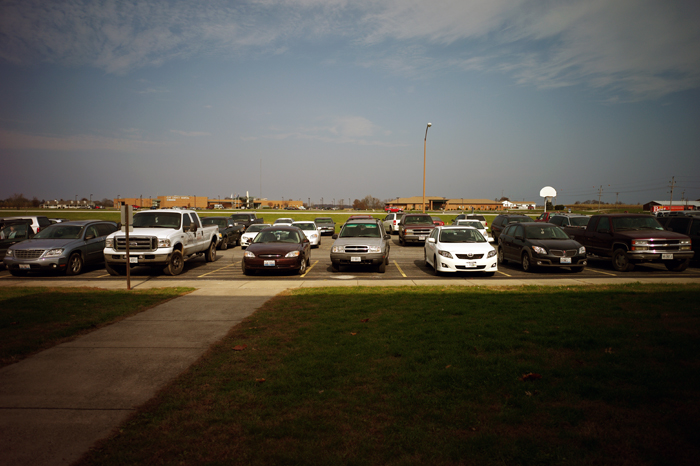 This is fixable IN CAMERA so when shooting this lens on the M9 you have to be careful and remember to set up the camera for the correct lens or else you will have this problem. For the first few days I tried to remember setting the camera manually to a 24 Elmarit 2.8 when I had the Zeiss on the camera. I figured this would be the closest to the Zeiss since it is a 25mm 2.8. I was still getting a little pink cast and it was not until I read a post on a forum by Jono Slack that I learned the best setting for this lens on the M9 is the Leica 28 Elmarit setting.
[ad#Blog Square Embed Image]
After setting it up as a 28 Elmarit the color shift was gone though there was still some slight vignetting of the lens when shot at 2.8 and very slight at F4. Here are some images and crops to not only show you vignetting at each aperture but also sharpness, which is off the chart! As I said earlier,  this is about as sharp as a lens can get and equals the Leica in this regard. Below you can see that its just about as sharp at F2.8 as it is at F8. The Vignetting goes away around F5.6.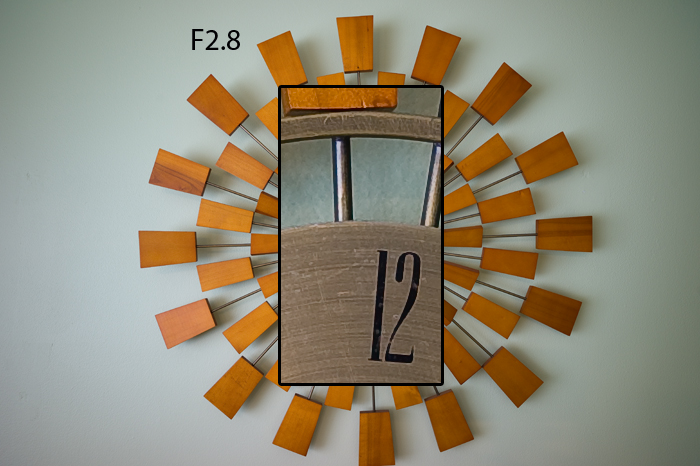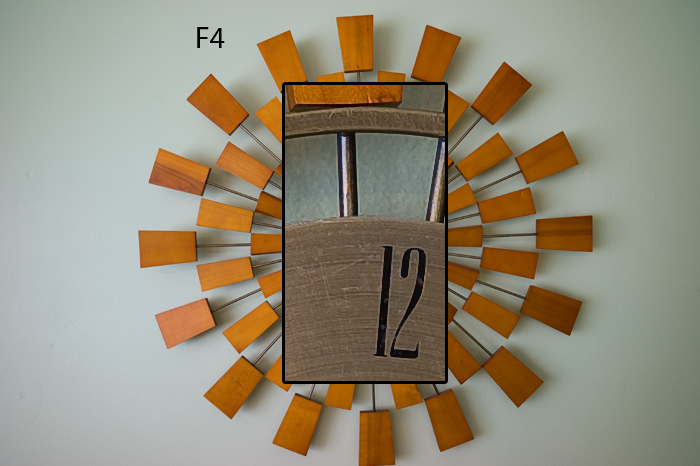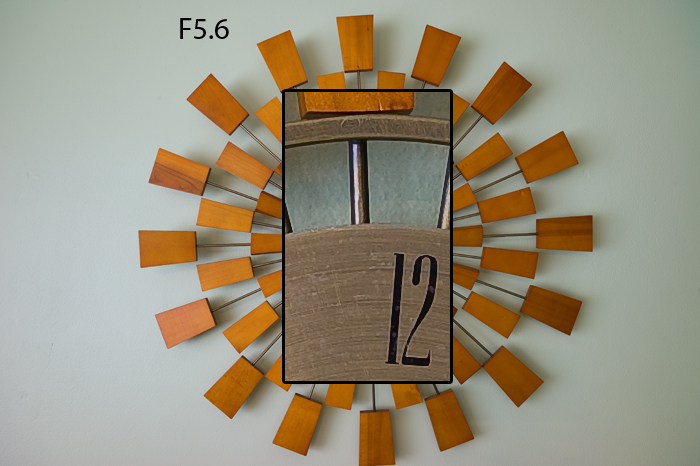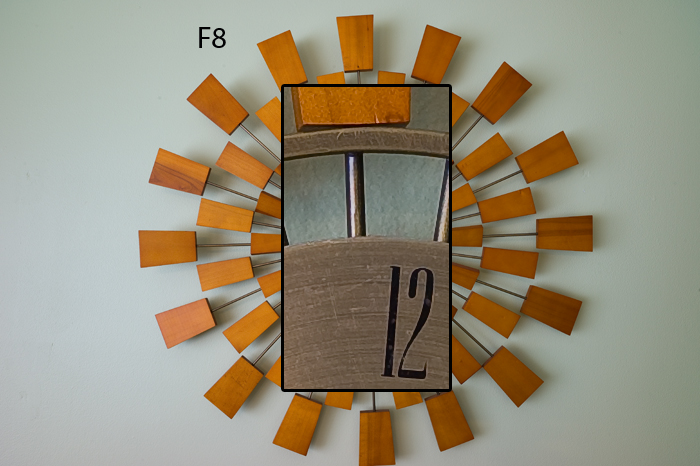 NOTE: When I shot these it was on a tripod and the light was not the greatest as it was dark and gloomy outside. The darker area on the right s due to lighting, not the lens or camera.
So even with the lens set up as the 28 Elmarit, which is the best setting for this lens, you do get some vignetting wide open. I have not yet tried the Leica 24 Elmarit on the M9 but from what I hear it has no vignetting at 2.8. This would be due to Leicas coding an optimization for their lenses. So the big question is, does the vignetting bother YOU? For me, its not really that big of a deal as in normal photos you really do not see it, and also, I like some vignetting sometimes!
THE ZEISS COLOR AND RICH FILE QUALITY
For the cost of this lens it is actually pretty remarkable and can provide you with a very nice wide angle solution on a FF M9. It's color and detail is AMAZING! Here are some REAL WORLD images to show you what I mean. One of these has been post-processed and the other is a straight out of camera sample.
Zeiss 25 Biogon at 2.8 on the Leica M9 – Straight from camera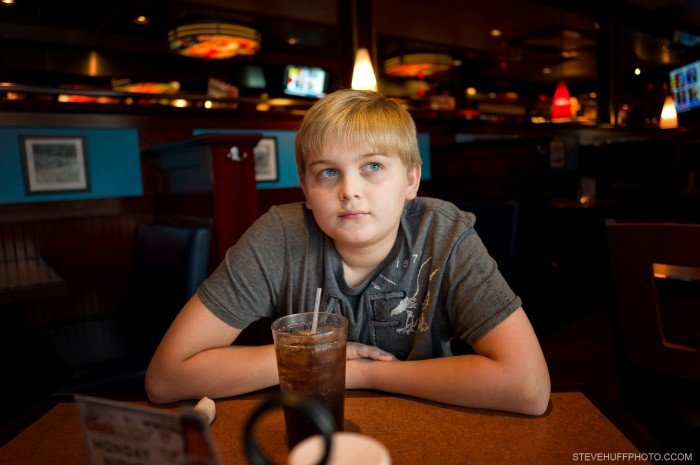 Zeiss 25 Biogon at 2.8 on the Leica M9 –  Post Processed & Converted to B&W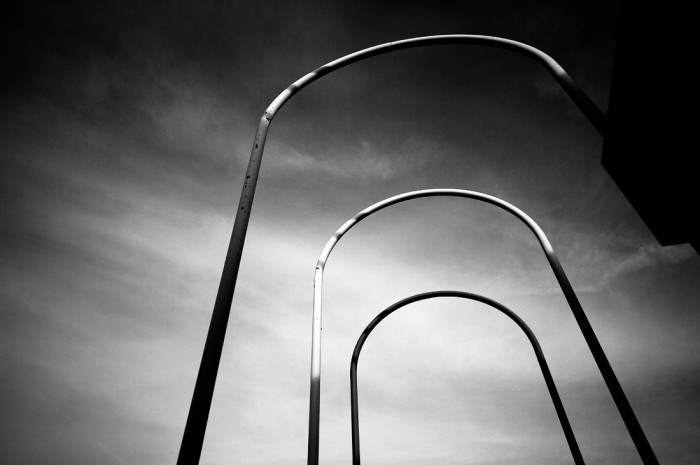 I always find Zeiss glass swill give you a very RICH file, and again, in many ways I prefer the look over the Leica equivalent. But the Leica due to it being 100% compatible and coded for perfection will always deliver consistent and trouble free results. But again, at ALMOST 1/4 the price, the Zeiss was showing me it meant business, and big time!
So far in this review I have talked about the Zeiss look, the Zeiss color, bokeh and the Zeiss sharpness. What else is there that I can say? When I get a great lens it is always a joy to shoot with it and write about it. While testing this lens  I considered switching over to an all Zeiss lens lineup to not only save some cash but to be able to have more lenses in my bag. I was getting great results and I actually prefer the warmer colors and rich tone of these Zeiss ZM lenses. Am I crazy?
As you can see in my video near the top of the page, the lens is small, built well, and focuses smoothly. What more can you ask for? It is a gorgeous lens and one I may buy at a later date when I have the funds to do so. So to wrap it up, here is a list of my PROs and CONs of this lens when shooting it on the M9.
PROS
Its pretty tiny and light.
Built nicely, and the aperture ring is smooth but solid. Feels nice.
The color is warm, rich and in good lighting can be magical.
I do not think a lens can be ANY sharper.
Gives a nice wide view on the M9
Cost! At $1000 or so, this is a great price for a wide angle M lens.
CONS
Vignetting is apparent on the M9, even some at F4 but its SLIGHT and hardly noticeable in real shots.
On the M9, you have to remember to set the lens up in the menu. I recommend setting as a Leica 28 Elmarit.
Lens shade is an extra cost for this and all Zeiss ZM lenses. (I was not sent a lens hood)
Does not come with a case.
If you want accurate framing you will need the Zeiss viewfinder as the M9's VF will not show you a 25mm frame.
So there you go, my CON list is actually pretty pathetic. As long as you remember to set up the lens (on the Leica M9) you will get great performance and in real world shooting the Vignetting is not offensive at all. If you want to save almost $3k over the Leica equivilant then the Zeiss is a GREAT choice that will surprise you with its detail and sharpness, and wonderful color. Shooting this lens makes me want to try out the Zeiss 35 F2 and the amazing 85 F2. Also, I did not use an external VF with this lens but if you want accurate framing you will need one. I was able to guesstimate by using the entire M9 VF and then adding a bit to that in my head. After a few shots it became easy to guess as to what would be in the image.
So if you want to buy this lens, where do you go? My friend and Leica dealer Ken Hansen no longer sells Zeiss lenses (but still sells all LEICA) but you can find the whole ZM line at B&H Photo. They are simply the best "mega" dealer in the world and when their site says something is in stock, it is IN STOCK! They have a super return policy and I highly recommend them. As usual, if you follow my links here to them and make a purchase I get a tiny credit and this helps me to keep this site going. Their 25 Biogon pages are here – BLACK – SILVER.
If you would like to TRY this lens before you buy I can HIGHLY recommend LENSRENTALS.COM! They now rent a bunch of Leica gear including this lens along with other lenses from Leica, Voigtlander and Zeiss. Their Leica page is here. I feel a little sad having to send this lens back today but hopefully one day soon I can buy my own copy. It's a fantastic lens and a great alternative to the Leica if you want, or need to save some cash.
Some of you may be asking "which lens, the Leica 24 Elmarit or Zeiss 25"? Well, that depends. On the M8 or M9, if money is NOT an issue I would buy the Leica but with an M8, the Zeiss has no issues and is neck and neck with the Leica. On the M9, I would lean towards the Elmarit due to the vignetting of the Zeiss. That is if money was not an issue. If it is, the Zeiss is a great lens in its own right, with a different, more 3D look than the Leica.
Here are a few more of my "real world" samples from this lens during my time with it. As much as I enjoyed the color it seems like I did quite a bit of B&W! Enjoy! Feel free to leave a comment below, and also be sure to join me on twitter or facebook! Also, you can subscribe to my feed at the upper right of any page and be notified of when new reviews are posted! Ok, here are the pics and as usual, you can click them for larger and better looking versions:
The Old Hospital – ISO 160 – F2.8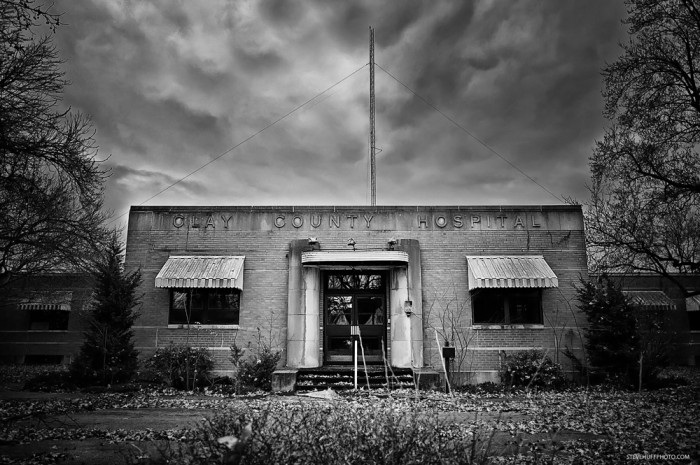 Ready For Breakfast – ISO 160 – F2.8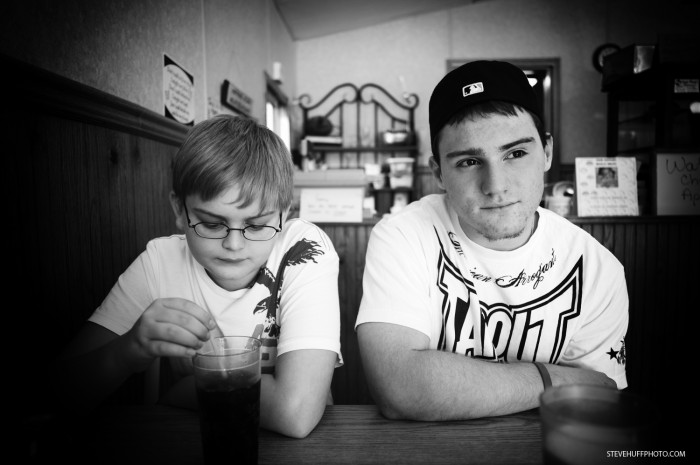 1st shot – F2.8 – ISO 160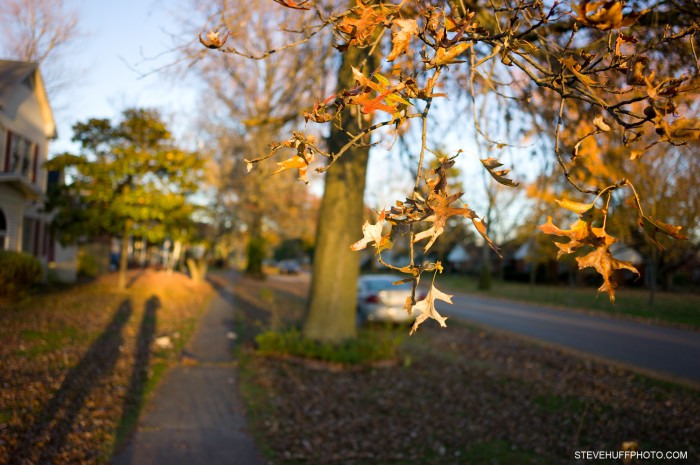 Small Town Diner – ISO 160 – F2.8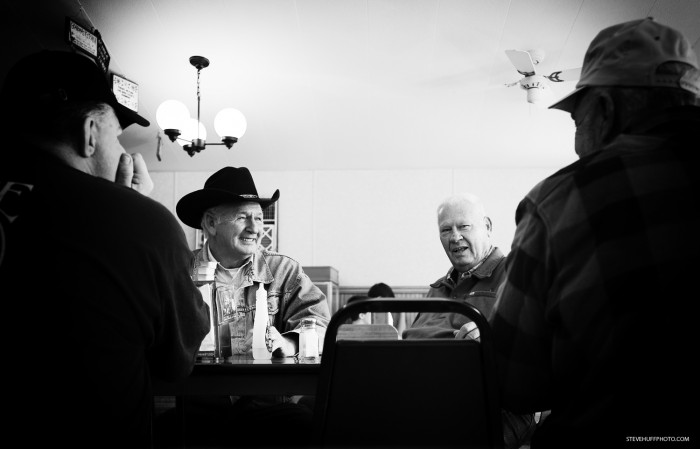 Waiting Room – ISO 320 – F2.8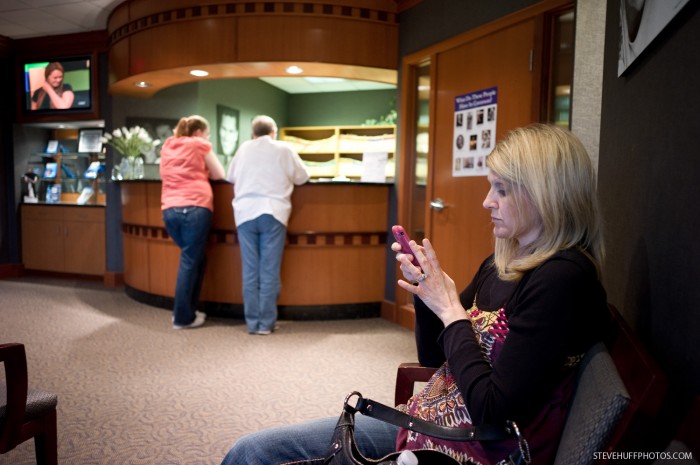 Mina – ISO 640 – 2.8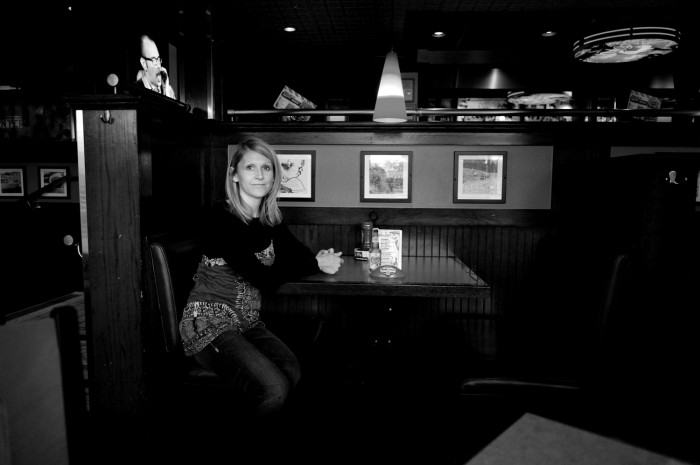 Old Car – ISO 1000 – F2.8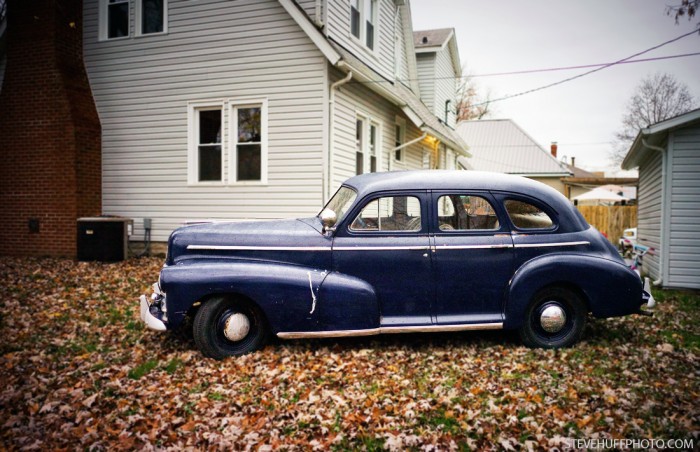 Taking A Walk – F2.8