UPDATE: 12/15 – Leica pulled the firmware update due to a minor bus in the French version. It should be back up in the next day or two. I updated mine and it was perfect, love the new features. So check back in a day or two and it should be back up!
FINALLY! The long awaited Leica D-Lux 4 firmware update 2.1 is here! Get on over to Leica and download it now! Many of you know that this camera is my favorite compact camera to date and it appears the new firmware adds some great features so if you own it, I highly recommend the new firmware! BTW, this camera is currently IN STOCK at B&H and AMAZON
and the price is going up $100 after January 1st, so if you have been wanting to buy it there is no better time! Here is the press release from Leica: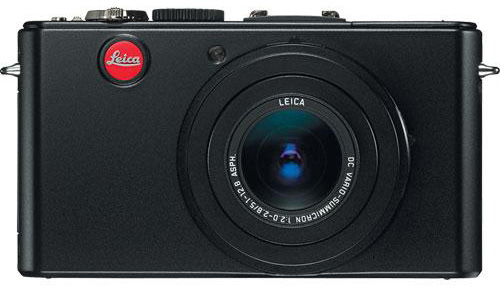 FOR IMMEDIATE RELEASE

LEICA D-LUX 4 Firmware Update
Leica announces firmware update for D-LUX 4 camera
– numerous improvements cited
December 11, 2009 – (Allendale, NJ) – Leica Camera announced today the newest firmware update for the LEICA D-LUX 4 to its customers. The free firmware update will be available for immediate download from Leica's homepage: www.leica-camera.com .
The following improvements have been implemented by firmware version 2.1:
1.            Recording function with an aspect ratio of 1:1 has been added
2.            White balance (WB) bracket function has been added
3.            The exposure compensation and the auto bracket compensation can now be set up to ±3EV
4.            Position of the guide line can now be set
5.            [LENS RESUME] has been added to the [SETUP] menu
6.            [HIGH DYNAMIC] has been added to scene mode
7.            It is now possible to record the user's name in the image file
8.            [MENU RESUME] has been added to the [SETUP] menu
9.            It is now possible to display the highlights in playback mode
10.       Digital red-eye removal has been modified
11.       Items saved in the custom set have changed
12.       Display of [COPY] in the [PLAYBACK] menu has changed
13.       Message display has been added