By Steve Huff
Ever get stuck in a photographic rut? I was thinking this morning as I was driving my son to school and was trying to figure out why I am seriously driven and inspired to shoot on some days and on others I am not. If any of you have ever taken on a "Picture of the Day" project then you know how tough it can be after a while. To continually go out and get one good shot for that day. Now multiply that by 10.
With so many cameras and lenses coming through my house to be tested and reviewed I have to get out there each and every day of the week and shoot, shoot, shoot! I do not have the luxury of living where everything is beautiful in the winter time so I sit here on these grey dreary winter days saying "SHIT! What am I going to shoot with this camera or that camera", or "Damn! Its freezing outside..do I really want to go out today"?
Yes, I can do what some other sites do and just sit in the house and shoot walls, stuffed animals, and things I would NEVER shoot in real life. I can pump out a camera review a day if I worked like that. I could also sit back and do one review every month or two. But I am too wound up to work that way.
My problem is that I had to go an make this site a "real world" review site! Ha ha. Actually, I am NOT complaining. Just the opposite! Because I feel the need to really use a camera for a while before posting a review of it I usually get motivated to get out there and shoot it. Also, because this site is "my baby", I want it to grow. I also can not forget that the wife gave me a year to see if this site could be successful so I REALLY HAVE TO GET OUT THERE AND WORK IT! If not I may end up working at the local Sears portrait studio 🙂 That reason right there gives me automatic daily inspiration. BTW, my year deadline is one month away! Uh oh!
But what about others who get stuck in a rut? Over the past 11 months I have been working feverishly on this website and I realized what it was on those "high inspiration" days that did it for me. (besides the voice in my head saying "sears portrait studio") Here is my list:

1. BRING YOUR CAMERA WITH YOU EVERY DAY – BUT THE RIGHT CAMERA – I have found  that over the past 11 months I have had my camera with me about 98% of the time. Every day I would have my M8 or M9 around my neck strapped to my side and the M8/M9 are super motivators (for me anyway). There have been times when I spotted something I wanted to get a shot of and if I did not have a camera I would have missed the shot. If I had a big DSLR as my only camera I am telling you…it would only leave the house 10% of the time. For paid work and jobs, yes. For everyday enjoyment? Nope. If you are in a rut and find you own a big, bulky DSLR as your only camera then I suggest buying yourself a small, compact and even somewhat cheap camera. Take it with you everywhere, learn its features and strengths. I bet you get more keepers within a month that you did in six months with your DSLR. I mean, do you bring your huge DSLR out with you to eat lunch?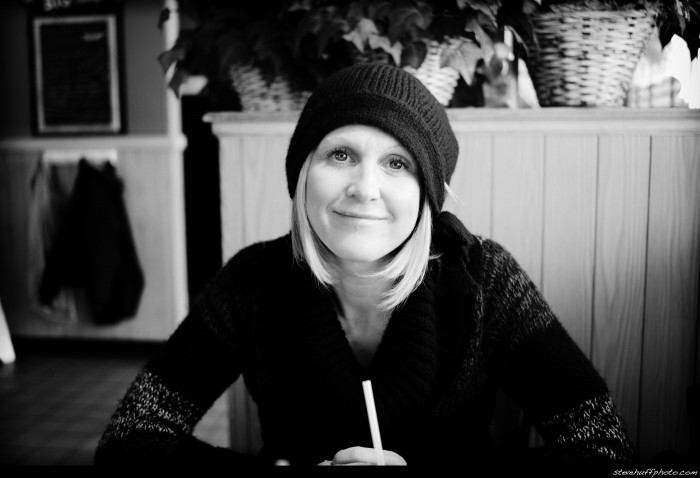 2. TAKE A TRIP, A DRIVE – SEE SOMETHING NEW – With me I get so sick and tired of staring at the same things in the same old city/town. I usually take long drives 2 or 3 times a week and I search for new places that I have never been before. Some days I am driving from morning until night. Sometimes I see some amazing things on my drives, other times I see nothing. But it's an adventure and can add to the motivation factor. In February, me and the wife are going to try to head to New Orleans for Mardis Gras. I have never been there so I am excited about it and very motivated for new photo opportunities. Hopefully we can go.
So get out there and get yourself a small "take anywhere" camera and take a drive, a trip, or whatever! Bring the family, a friend or whoever! You may surprise yourself with what you bring back on those memory cards.
3. LEARN AND USE PHOTOSHOP! – PROCESS YOUR PICS – I am not sure how many out there do not process their digital images these days but I assume there are quite a few. On one hand, you have your "purists" who would never touch an out of camera image. On the other side you have those who wouldn't think of NOT doing some processing. Me, I go back and forth. Sometimes I get in a crazy mood and over process images. Other times I do MINOR tweaks like contrast, color, and levels. BUT, I am of the belief that ALL digital images need some kind of tweaks.
Most cameras pump out images that either have off color, white balance, contrast, etc. Doing minor tweaks to an image can dramatically liven it up. If you do not own Photoshop (it is expensive) then I suggest Photoshop Elements. (Mac version HERE) It's all you need to get those images looking special AND when you do this you will be motivated to get out there and shoot more!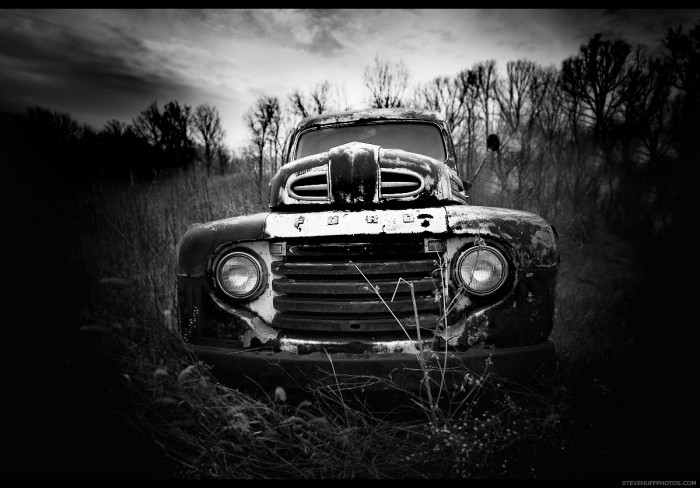 4. LEARN HOW TO TUNE INTO YOUR PHOTOGRAPHIC MIND – OK, now I am starting to sound like some new age guru but this is true! When I go out with my camera looking for shots I tell myself to keep an eye out for things I want to shoot. If something looks remotely interesting I stop and investigate. Sometimes the things that do not seem interesting can be if you really look at it the right way. This could be something you drive by every day and never thought of getting an image of. When you spot it STOP! Get out, walk around and find the best angle. Take a few shots. You may surprise yourself with what your camera can see through your eyes when you are tuned in to your surroundings. Many of you do this already but if  you are a newbie then this is a good place to start.
[ad#Amazon Rotating Ad]
5. MEET UP WITH A PHOTOGRAPHY GROUP, OR CREATE ONE! – This one is a biggie and can help to REALLY get you motivated to get out there. There are so many groups you can hook up with. Photo forum giants such as dpreview.com have forums for EVERY camera make and type. Hop on in and many times you will see the forum members arranging meet ups. I was  thinking of setting up a day in Chicago soon where fellow (local) photographers can meet up and spend the day shooting. Seeing that its mid winter I was thinking of the spring so if anyone is interested let me know. This is a way to not only get some motivation, but to also learn from others and check out what gear everyone is shooting with. It can also be VERY fun! There are even a few sites and photographers that offer paid workshops if that is your thing.
6. VISIT THIS SITE DAILY FOR THE "DAILY INSPIRATION" PIC! – No joke! I decided to put up these daily inspiration shots to not only motivate ME, but to motivate YOU! When I see a great image it makes me say "Damn! I need to improve my skills!" – I then go out and get more practice. Every day or two I post a new image from one of you guys to help inspire. It's like we are all helping each other and that is so cool!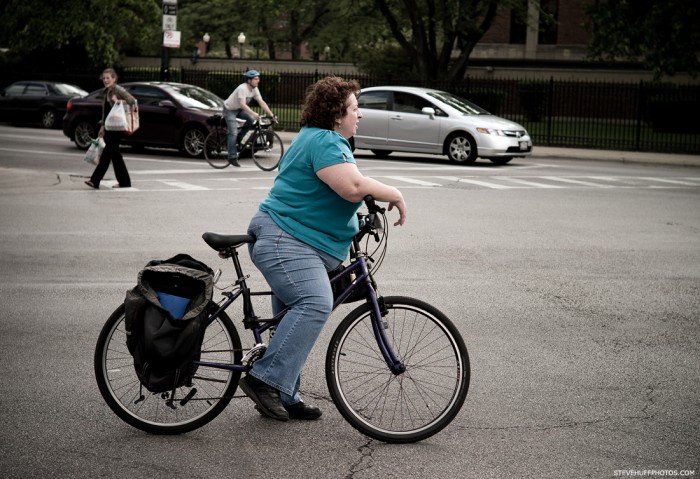 7. CHALLENGE YOURSELF! – Give yourself a challenge. For example, if you are someone who has always wanted to try street photography but are too nervous to photograph people without their permission MAKE YOURSELF get out there and do it! Better yet, give yourself a project. I did both a few years ago and it really helped overcome my fear of shooting on the street. I started a homeless project when I realized I was seeing more and more homeless on the streets of Phoenix, AZ. Over a period of a few months I went out with my Leica MP, Leica 50 Summicron lens and some Tri-X film and approached, talked to and sat down with these down on their luck men and women. It was an enlightening experience and one I hope to continue one day soon.
Because of that challenge many of these photos have been featured in newspaper articles, web sites, and I even have a 4-5 page magazine spread coming soon about my experience shooting the images. So yea, give yourself a challenge. Make it something you can get into and also something that will help you in your journey to become a better photographer. You can check out my Homeless Gallery here if interested 🙂
8. BUY OR RENT A NEW LENS, CAMERA OR ACCESSORY – This one can be dangerous so only resort to this if you are in a really bad rut! If you have been shooting with the same camera/lens combo for a long time and feel you have outgrown it or even wish for something new then this can put you in a rut for sure. You simply get tired of shooting the same old camera with the same old lens. For example, lets say you shoot a Nikon D90 with a 35mm prime lens. Every time you go out to shoot you see everything the same way – through a 35mm lens! In this situation go out and buy or rent a lens like an 85 1.8 or even better an 85 1.4. Once you see the magic one of those lenses can give you then your motivation will be re-sparked. Hell, just by opening the box of that shiny new lens will motivate the hell out of you to get out there and shoot!
A new lens a year is a good plan to have BUT more lenses does not mean you will take better images, remember that. I am actually a big believer in one body/one lens shooting to improve your photography! Honestly, if you want to get better with photography then screw all of those big DSLR's with features and gadgets. You don't need them. Why? I'll tell you in my next article soon. 🙂
BTW, this list is just a list of things that have helped me in the past to get motivated. If you have something that motivates you, leave it in the comments box below! Thanks for looking!
HELP SUPPORT THIS SITE TO KEEP IT GOING AND GROWING!
Remember, anytime you follow my links here and buy from B&H or AMAZON,
this helps to keep my site going. If it was not for these links, there would be no way to fund this site, so I thank you in advance if you visit these links. I thank you more if you make a purchase! I have nifty search bars at the upper right of each page so you easily search for something at either store!
If you enjoyed this article/review, feel free to leave a comment at the bottom of this page and also be sure to join me on twitter or facebook! Also, you can subscribe to my feed at the upper right of any page and be notified of when new reviews are posted! You can also subscribe via E-mail (also to the right). Thanks so much for visiting my site!