Yes I know these crazy comparisons are kind of silly but they are a way to pass the time on nasty wet winter days and besides, my M9 was MIA last time 🙂 This time I have four cameras, two of which are midline DSLR's. I then have a $7000 camera with a $2000 lens and a m4/3 $1100 camera/lens combo. The DSLR's, the M4/3 and Leica M are all different types of cameras right? But which one will give you the best picture quality with each lens set to F5.6? I did this quick test in my living room using a tripod to avoid any hand shake.
The Canon 7D used the kit 28-135 zoom, the Nikon D300s used the 18-200 kit zoom , the E-P2 used its 14-42 kit zoom and the Leica used a 50 Summicron which used to be the kit lens with the M7.
So lets see how it went shall we? Again, let me stress! I do these things for fun. I had some positive e-mails about these comparisons so I decided to keep doing them even though they can be off the wall. I was surprised to see that the worst of the bunch here was the Canon 7D and its kit zoom. The best was the Leica M9, followed by the little E-P2. Here is the image and then crops with links to download the full size files. These were all shot RAW and converted in ACR 5.6 using defaults.
Here is the scene. My dusty fireplace mantle.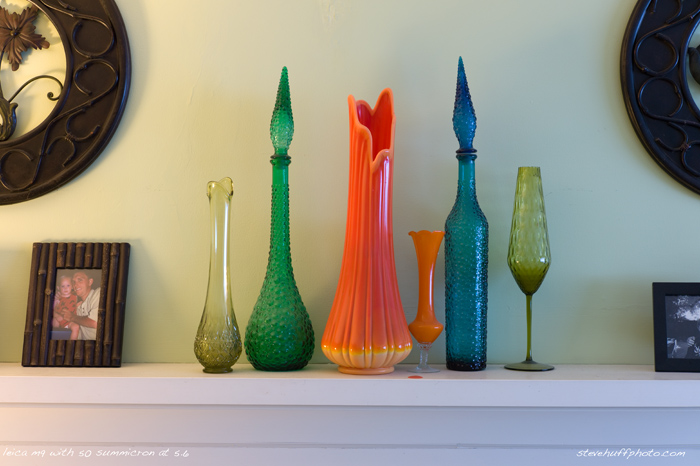 download the full size images – M9 – 7D – D300s – E-P2
and now the crops: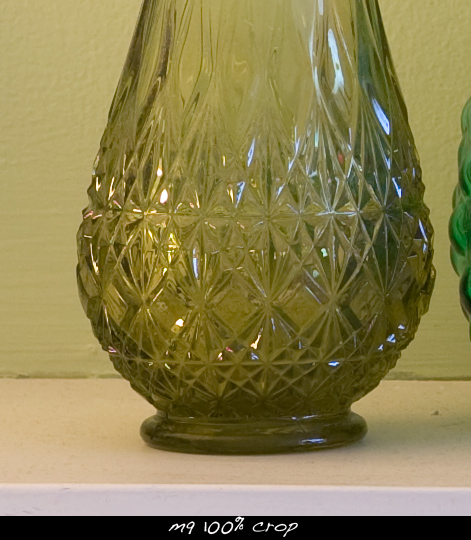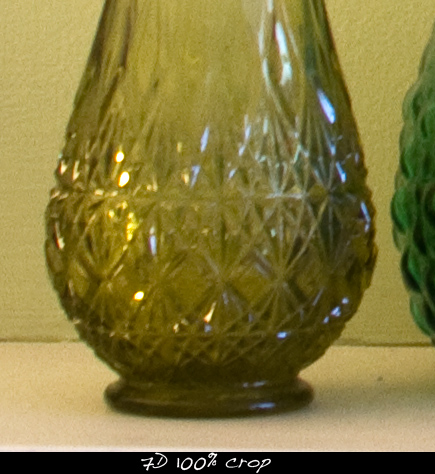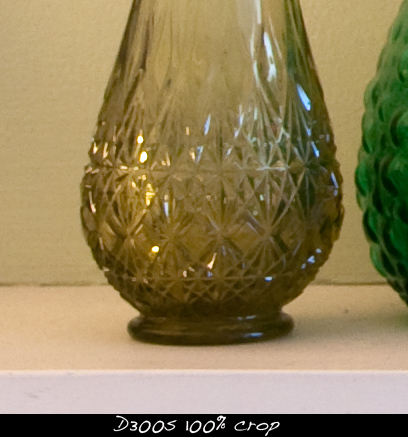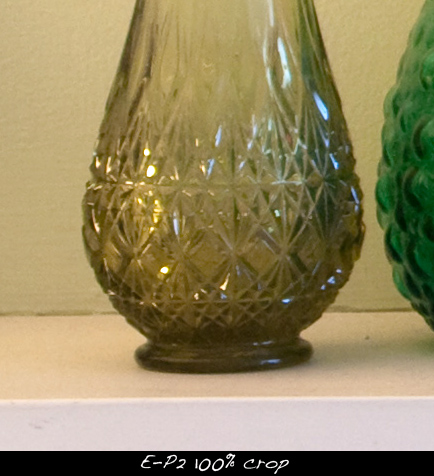 That 7D kit lens is a dog, I am sorry but its true. Let me add that I took each shot three times and all ended up with the same result. If you download the full size originals you will see the Leica M9 is WAY ahead (as it should be for the $$) and what was surprising was the little E-P2 with its cheap-o kit zoom! In my opinion, it beat out those big DSLR's in this one. You really can't blame the lenses as the Oly Kit Zoom is a $200 lens and the Nikon 18-200 is about $800 with Canons 28-135 Zoom coming in at under $500. I have to wonder why Canon would release such a sweet DSLR and pack it with such a mediocre zoom? Why even offer a kit if the kit lens is going t o make the camera look bad?
I have shot with the Canon 7D for a while now and find the kit zoom lackluster in so many ways. The cheap $99 50 1.8 gave me much better results with this camera. I suggest if you buy a 7D, skip the one with the kit zoom and go for a body only with a better lens. The Nikon 18-200 Zoom is pretty good except at 18mm where it has some barrel distortion and vignetting. Other  than that I like the 18-200 and find its a great lens to put in to a kit with the D300s. The little Olympus continues to surprise me. Even with its kit zoom that many moan and groan about, it performed well here. The Leica 50 Cron is a Mandler designed legend and I have fallen for this lens in a big big way. I love it and I have shot with EVERY Leica 50mm currently available. I will have a review of the 50 Summicron soon!