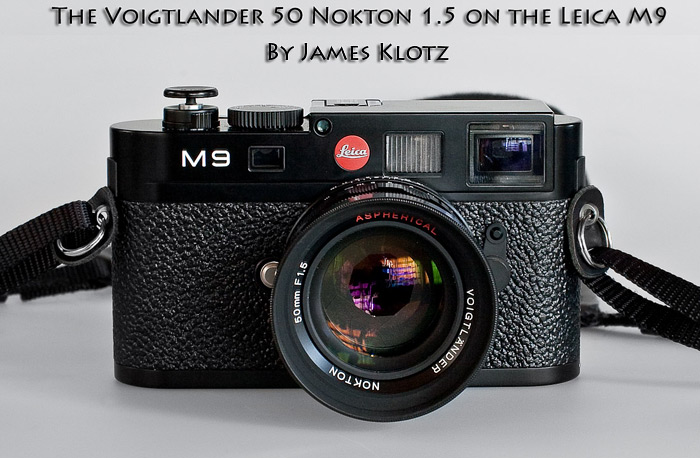 Voigtländer 50/1.5 Nokton Review by James Klotz
We all know the drill. You just dropped a big chunk of change on that shiny new M8 or M9, and then started looking at the prices for the Leica glass. You read Steve's reviews, poured over the other review sites, poked around in the forums, and what happened? You found yourself with an angel sitting on one shoulder whispering "fiscal responsibility", and the devil is on the other, screaming "YOU NEED THAT NOCTILUX"! What's a guy/girl to do?
If price were no object, we'd all just head over to our favorite dealer, plunk down the well worn amex and load up on just about everything we could find that had a red dot on it. We all know Leica lenses are legendary. But the reality is, particularly in this economy, most of us can't (if you are one of the lucky few that can, I hate you. Just kidding). So it's my intention to offer some alternatives that even "real" photographers can afford.
As many of you may know, Zeiss makes a line of lenses for the Leica M mount and they are MUCH less expensive than their Leica counterparts. And from what I have experienced, they make some damn fine glass. But let's face it, they still aren't cheap. A 3 lens Ziess combo will still set you back almost $4,000. Don't have a spare $4K sitting around? Enter Voigtländer.
The name Voigtländer has been around since 1756, and has been bought and sold more times than Cher has had plastic surgery. Sometime around 1982, the rights to the name were bought by the Japanese company Cosina. It's often referred to as Cosina Voigtländer now. Currently they manufacture a line of film rangefinder cameras and lenses. The current lens lineup consists of the 12/5.6, 15/4.5, 21/4, 25/4, 28/3.5, 28/2, 35/1.2, 35/1.4, 35/2.5 C, 35/2.5 P1, 35/2.5 PII, 40/1.4, 50/2, 50/1.5, 50/1.1, 75/2.5, and 90/3.5. In this article, I'm going to discuss the 50/1.5 Nokton.
The Stats: The 50/1.5 Nokton is a rangefinder coupled lens with two aspherical surfaces. Weight with lens shade is 9 oz, and it's available in silver or black. It has half click stops and ten aperture blades. Minimum aperture is f/16. Close focus distance is .9 meter or just under 3 feet. It uses a 52mm filter, and is not accessible for removal or mounting without 1st removing the screw on shade. It comes with the lens shade, front and back caps. If you require a larger shade, the LH-3 vented hood designed for the 35/1.2 will also fit this lens. It is not a perfect fit, but will work, from what I understand. I haven't tried it.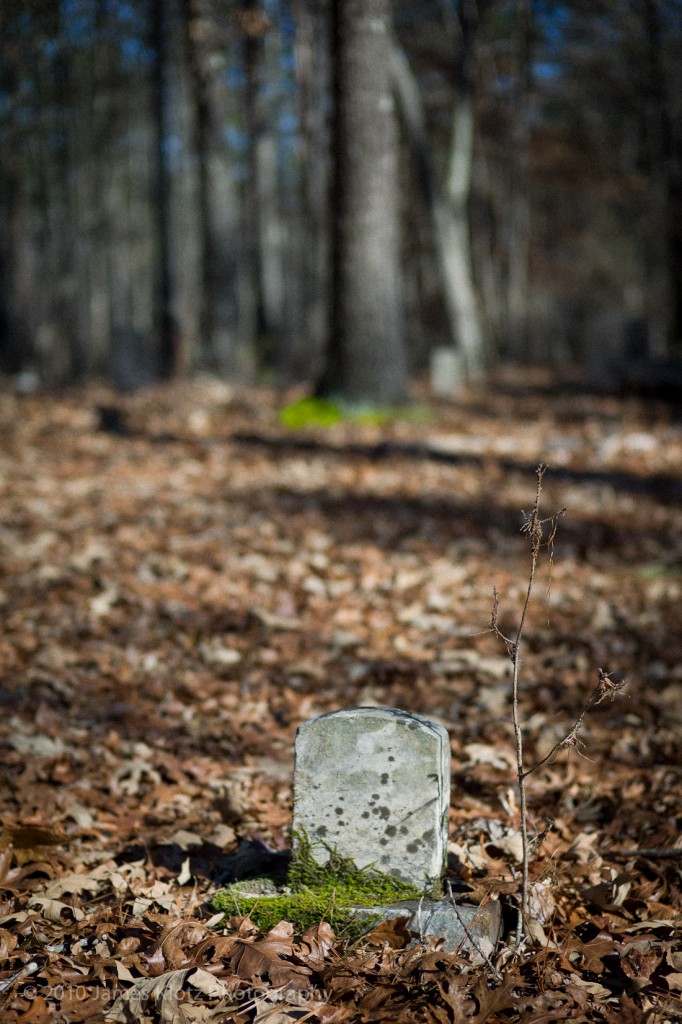 Zen and the Art of Screw Mount Lenses
The Nokton is an LTM mount lens. LTM is a screw mount that was used by Leica, among others until the late 1950's . This means we'll need an adaptor to make it compatible with current M mount cameras. It may sound a little complicated, but it's really not. Basically, it's a ring that screws onto the lens and, once on, just forget it's there and use it like any other M mount lens. There are several available adaptors, which can be had for as little as $75, although my favorite is made by John Milich (contact jm@milich.com) because it comes with "divots" that allow the lens to be permanently coded, should you so desire. Several have said that a 50mm and longer focal length on the digital M cameras don't need to be coded, but we'll look at that in a sec. I coded mine as a 50 pre-asph Summilux with some black and white Testers model paint and a toothpick. The adaptors are what select the frame lines in the viewer, so make sure you buy the proper adaptor for the focal length you are using. (The Voigtlander adapter is available here)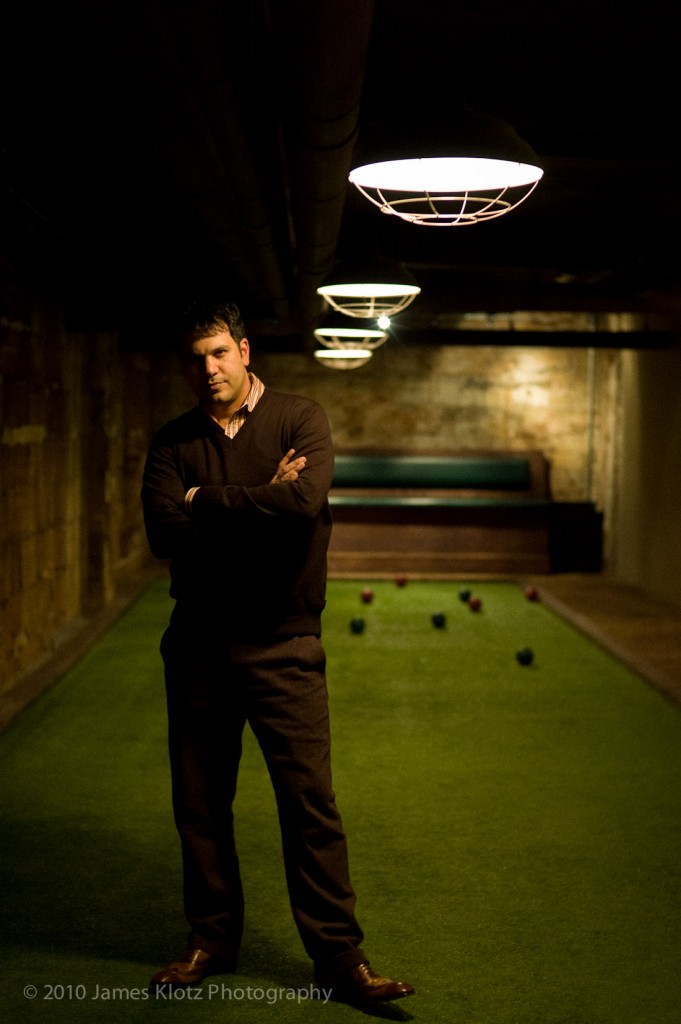 But is it Built for the Long Haul?
The lens is built fairly well. Compared to the plastic DSLR lenses, it's actually quite robust. Is it a Leica? No. Compared to the 50 Summilux, it feel a little toyish. While the Summilux comes in at 1.39 lbs, the Nokton is only 9 oz. The Summiluxs' aperture ring clicks into place with authority. The Noktons' feels a little less precise. The relatively short throw focus ring is well damped, and does it's job, but it's not as good as the Leica. Is it a "lifetime" lens? I can't answer that, but I will say that, in the three years I've owned it, it hasn't given me a lick of trouble, and that includes a cross country trip strapped to the back of a motorcycle. The bottom line: Is it Leica quality? Absolutely not. Does it make great pictures and hold up to day to day usage? Yes, it does.
Some have complained that there is sample variation among the Voigtländer lenses. I have had good luck with mine, however I recommend purchasing them from a reliable dealer with a good return policy, should you have trouble.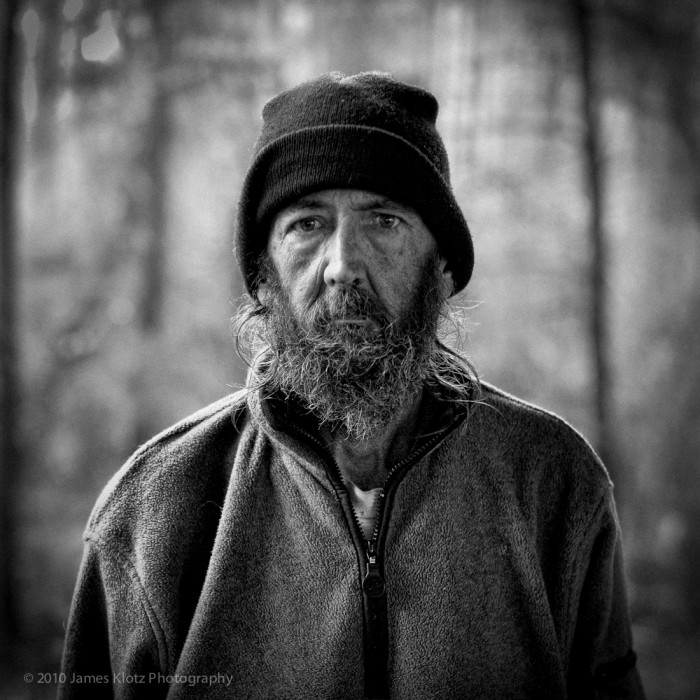 To Code or Not to Code; That is the Question!
One of the great things about an M9 is that it has the ability to select various lens corrections via the menu, manually. Therefore we can easily test various in camera corrections before hand coding a lens permanently, should you so desire. I'm sure Leica has some very expensive test equipment that could be used for such a purpose, however, I simply look to the heavens. Literally. I simply point the camera at the sky, take a shot, change to the next setting, and take another, until I've been through the applicable focal length choices. Afterwards, I view them on a color corrected monitor and see which setting exhibits the least amount of vignetting and color cast. For instance, with the Nokton, I first set lens correction to off, then took a picture of the sky. Then I set it to "manual" and selected 50 f1 Noctulux, then the pre-ASPH Summilux, on and on until I had tried all the 50mm options. I'll refrain from boring you with pictures of the sky, however, I did find it to be best when set to a 50 pre-asph Summilux. With the 50mm focal length, the differences are subtle, but why not make it as good as you can? I also like my lenses coded so I can have the info in the EXIF data, as I tend to change lenses often and like to know which lens I used after the fact. Some might not be a finicky as I am, and be perfectly happy shooting it without coding.
Three 50's – The 50 Summicron (older version), 50 Summilux ASPH and the Nokton 1.5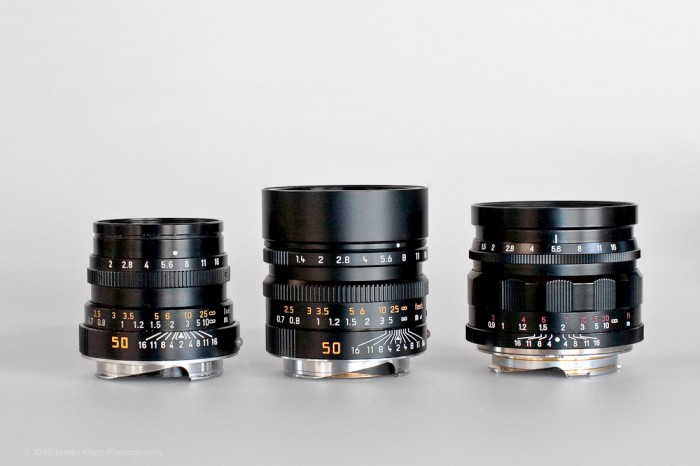 The same three 50's with hoods attached and extended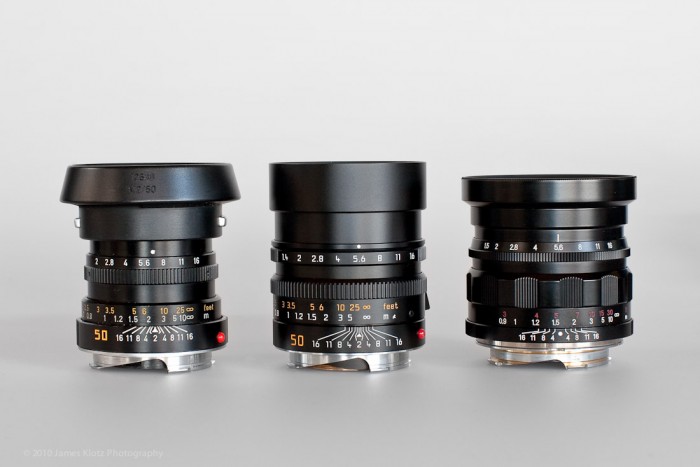 Warts and All…..
Is this a perfect lens? No. Is there such a thing? Probably not. For starters, with the lens hood mounted, it blocks a small portion of the viewfinder. Take the hood off and it blocks a little less. It bothered be for the first 20 frames, then I got used to it and it doesn't bother me at all. I never take the lens hood off. Your mileage may vary.
As mentioned before, it's very light for a lens of this size. Personally, I see this a benefit, however, it does lack that solid "Leica" feel. The markings are white, which reads very well on my black lens. My only complaint in this department is that the "feet" on the distance scale is red, not white, and the red is actually more of a washed out maroon, and is quite difficult to read. Forget it in low light. If you like to zone focus and you think in feet instead of meters, this may be an issue.
I noticed a very slight amount of barrel distortion, which was easily corrected in post, but unless you are shooting architecture, I doubt this will be an issue. That being said, I don't see a fast 50mm lens on a rangefinder to be the setup one would typically use for architecture anyway.
If you plan to use it on the M8, you'll need an IR/UV filter. The filter size is 52, which Leica does not make. I used it with the B+W 486 filter for 2 years on my M8 and it worked fine.
I find this lens to be prone to veiling flare to some degree, which is why I never remove the hood. I suppose the larger vented hood made for the 35/1.2 may help, but I never found the need. Personally, I'd rather be aware of how the lens reacts and shoot accordingly than to have a larger hood sticking into my viewfinder.
It's fairly large by M standards, compared to my Canon 50 1.2L, it's tiny.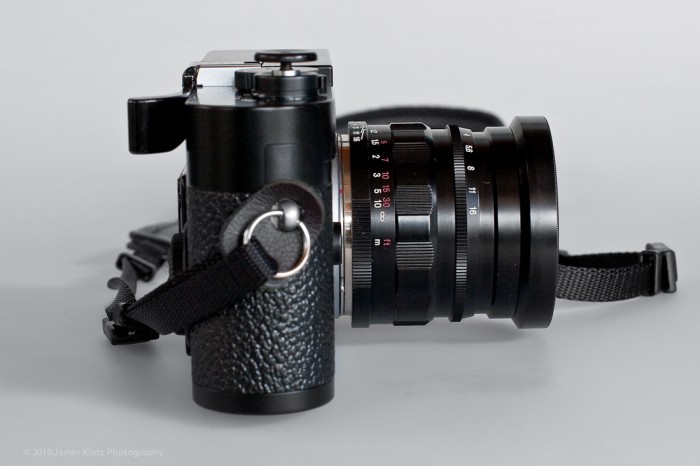 Takin' it to the Streets
I really have enjoyed using this lens. It's tack sharp and has a wonderful bokeh. The look reminds me a little of the summicron, although possibly a little cooler in color rendition. The micro contrast is decent, but don't expect a current ASPH Lux'. This could be a good thing or a bad thing, depending on the type of picture you want to make, and the look you prefer. I haven't had any back or front focusing issues with it, which is good, because at 1.5, the depth of field is pretty darn thin.
Coded as a 50 pre-asph Summilux, there is a very slight amount of vignetting wide open, which you may or may not notice in real world shooting. Personally, I like it for most subjects, but again, it is so easy to remove in post, it's not an issue for me. Stopping it down to 2.8 pretty much removes it.
It feels good on the camera and focuses easily. I'd consider it to be a medium contrast lens, which is helpful shooting in higher contrast situations, although I find myself bringing up the black levels slightly in post for a lot of shots. From my experience, it's usually easier to bring up the blacks in post that to take a picture with too much contrast and try to lighten the shadows after the fact. Again, your mileage may vary.
A Tale of Two Bokeh's
Just for fun, here is a shot of the same subject, taken with the 50 Nokton and a Leica 50 ASPH Summilux. To my eyes, the bokeh is creamer and smoother with the Leica lens. The Nokton is a little "jittery". Not that either is good or bad, it's just a preference I suppose. Also noteworthy is the warmer rendering of the Leica lens. They were both white balanced to the same settings – pretty drastic, huh? In terms of sharpness, the Leica wins, but the Nokton is no slouch. Keep in mind the $3200 difference in price between the two.
The 50 Nokton wide open…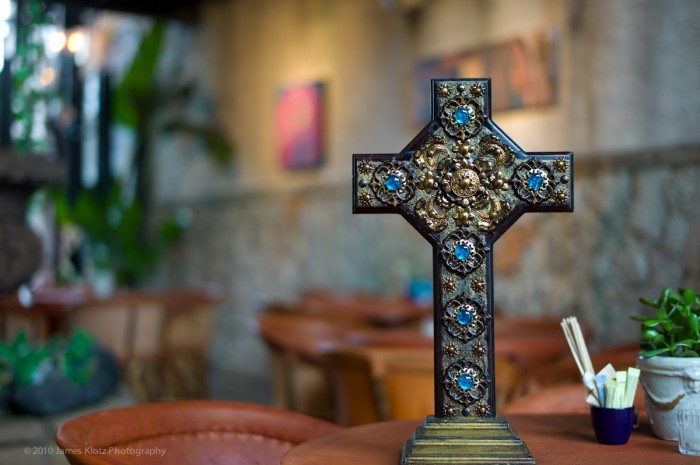 The 50 Summilux wide open…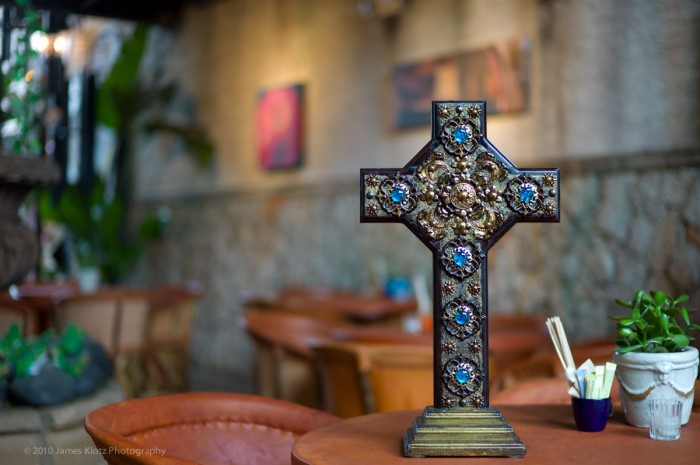 UPDATE FROM STEVE : Since there seemed to possibly be some confusion with the samples above concerning which camera took which shot, and many readers thinking that they appeared reversed (Lux labeled as Noct, etc) James has taken another set of comparison photos to show bokeh wide open. Here are the new samples and I must say, the Nokton looks pretty damn good for the cost of that lens!
Voigtlander Nokton at 1.5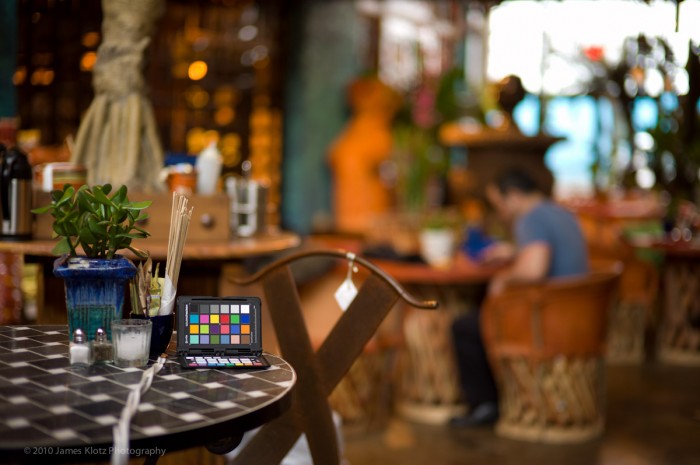 Leica 50 Summilux wide open at 1.4
Conclusion
In my personal case, I bought into an M8 without any prior rangefinder experience. Now I'm on to the M9, which is my favorite camera. Having come from the world of large format and DSLR's, I knew very little about rangefinder cameras. Voigtländer lenses gave me the opportunity to experience several different focal lengths and really get to know the system, despite my meager budget. I am slowly replacing the ones I really like with the Leica equivalents, but I now know which focal lengths I use most often, and which I prefer for the types of pictures I like to make.
For me, a lens is a tool. I don't collect or fondle them. I use them as they were intended, on the front of my camera, out shooting. This lens has character in spades. It widens my tool kit. I know what type of picture it will take, and I use it when I want to make that type of picture. Is it perfect? No. But it does make some great pictures, has a wonderful, smooth bokeh, does pretty good in low light and helps me to realize my vision when I want to make the type of picture it produces. And when you consider a new one could be had for $399 in Black or $449 in Silver, it is a nice option to have.
The great thing about Voigtländer lenses is they are inexpensive, and most perform very well, optically speaking. The 50/1.5 Nokton is one of those lenses.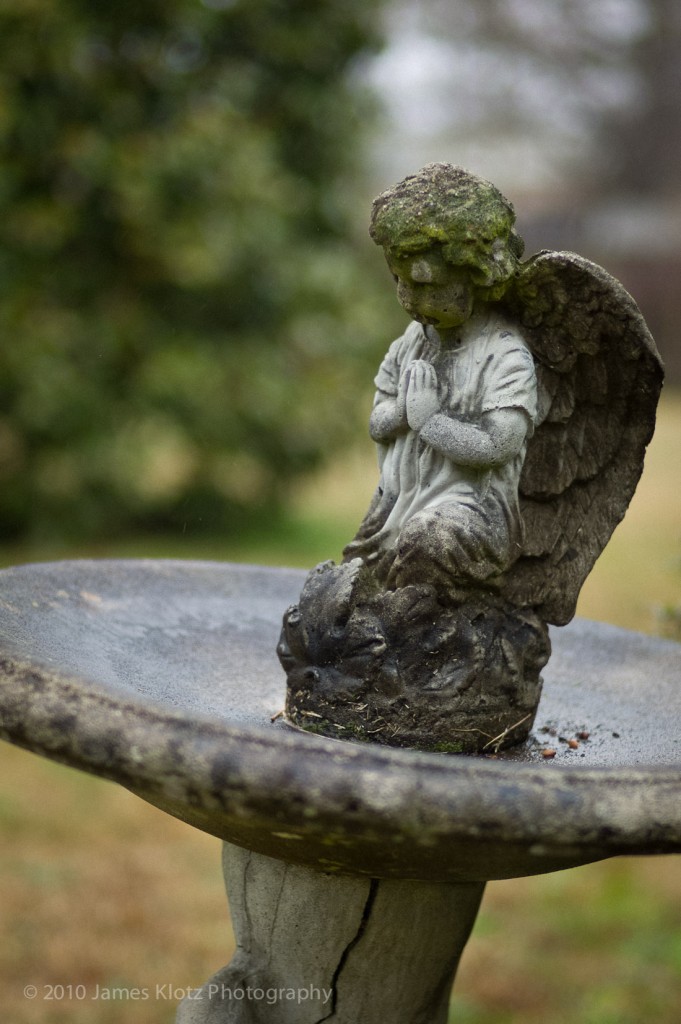 Pros
Can be had for $474, including M adaptor
Nice, smooth bokeh
Light weight
Sharp
Cons
Vignettes slightly until 2.8
Has slight barrel distortion
Distance markings (in feet) are hard to read
At 1.5, focusing can be a real challenge
Resale won't be nearly as good as the Leica equivalent
It's not a Leica
A Note About the Pictures
I use Photoshop, Capture One and Lightroom extensively. These tools are my darkroom. Therefore, if you see vignetting, grain, increased sharpness, selective contrast or any other "creative adjustment", I probably put them in there. To each his/her own, but that's how I do things. The image of the angel bird fountain is pretty much straight out of the camera, as are the bokeh test shots.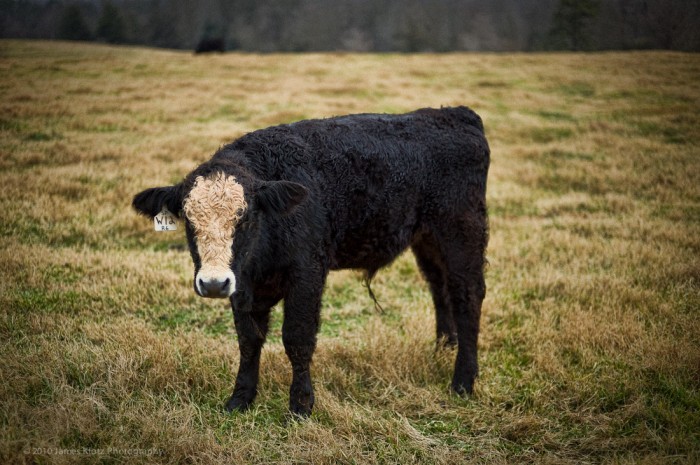 About James Klotz
James is a professional architectural photographer based in Atlanta, Ga. He also teaches architectural photography at Creative Circus. He has a passion for photography and is a self confessed lens junkie.
For more information about James, please see his website at www.jamesklotz.com
From Steve: Thanks James for this informative look at the Voigtlander 50 Nokton 1.5 lens. I have never been able to try this lens out so it is nice to see some first hand experience from a guy who loves his M9 just as much as I do! Thanks for the fine review and pics!
HELP SUPPORT THIS SITE TO KEEP IT GOING AND GROWING!
Remember, anytime you follow my links here and buy from B&H or AMAZON,
this helps to keep my site going. If it was not for these links, there would be no way to fund this site, so I thank you in advance if you visit these links. I thank you more if you make a purchase! I have nifty search bars at the upper right of each page so you easily search for something at either store! I currently spend 14 hours a day working on this site and the only way that I can pay for it is with your help, so thank you!
If you enjoyed this article/review, feel free to leave a comment at the bottom of this page and also be sure to join me on twitteror facebook! Also, you can subscribe to my feed at my subscribe page HERE and read these posts in your browser or news reader!  Also, interested in becoming a guest writer? Contact me! Thanks so much for visiting my site!