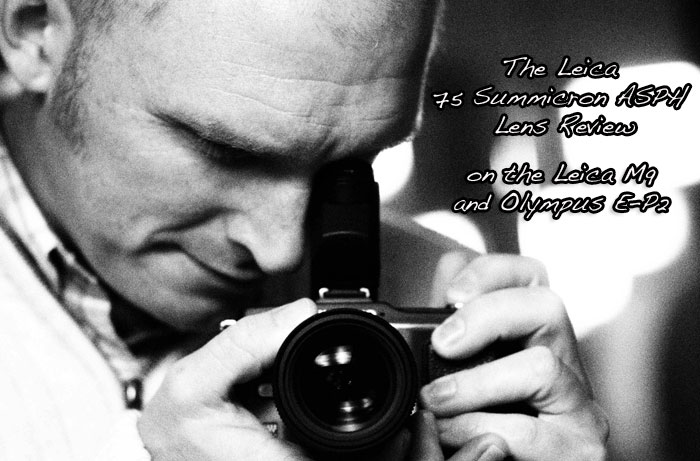 The Leica 75 Summicron ASPH Lens Review
By Steve Huff
Geez, what a rough job I have 🙂 Here I am again with a beautiful Leica lens. I really do not know how they do it, but Leica can sure make a MEAN piece of glass (as in KICK ASS). The Leica 75 Summicron ASPH F2 on the full-frame M9 is one hell of a performer and yet another lens I would own if I had the funds to do so. *BUT* it's a 75… A focal length that I admit is not my favorite on the M9. I kind of prefer the 90mm focal length, but this 75 Summicron does have one cool thing going for it and that is the close focusing abilities in comparison to other M lenses.
The Leica 75 Summicron focuses down to .7 meters, the same as the 50 Summilux ASPH and closer than the 0.9 of the 90 Summicron. What is cool about this is that you can focus closer than the 90 and fill your frame more with the 75 when shooting close-up subjects. This makes me think that this 75 is probably a better lens to own than the 90 Elmarit I currently own, but at $2,000 more, I cannot justify it for my needs. Also, I happen to absolutely ADORE my 90 Elmarit.
The 75 Summicron was sort of designed in the same way as the magical, already legendary 50 Summilux ASPH with a floating element design with Aspherical glass. The 75 Summicron APO is a masterpiece, according to many, and for a few years now I have heard the praises of this lens in the Leica circles. I wanted to see for myself what all of the fuss was about and as luck would have it, Leica dealer Ken Hansen offered to send me one to try out. Of course, I had to say Yeeeessssss!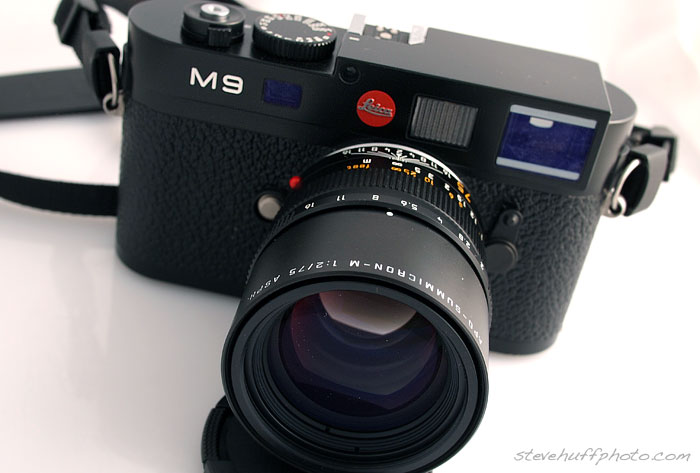 The 75mm Choices for your M camera
I am not a complete stranger to the 75mm focal length. I used to own the Leica 75 Summarit, which is also a FANTASTIC little lens. It's small, light, and for Leica, kind of affordable at only $1,695! I shot that 75 summicron like crazy on the M8 and was able to achieve some pretty stellar results. I always wondered how the Summicron could be any better. Faster, yes…but is it $1700 better? There are quite a few choices when it comes to buying a 75mm for the Leica M series, but which one is for you?
The classic Leica 75 Summilux 1.4 – This lens is a monster, but a beautiful one. It gives you a fast 1.4 aperture and the look that reminds me quite a bit of the original Noctilux F1 lens. This lens is no longer made new by Leica. So, if you want one, be prepared to pay a dear price for a used copy.
The 75 Summarit – This lens is the latest 75mm design by Leica and is also the most affordable. Coming in $1,695.00, this is a stellar lens and a less painful way to come into the Leica world. It does not come with a lens hood or leather case. Instead, it comes with a fabric pouch and the lens hood is an extra accessory. This lens has a maximum aperture of 2.5. My review of this lens is at my old site here.
The 75 Summicron – The one I am writing about in this review. The 75 Cron comes in at $3395.00 and is not cheap, but it is pretty much a perfect 75. No distortion that I have seen, superb color, ASPHERICAL lens elements, a floating element for accurate close focusing ability, and the build and feel that will last a lifetime.
Voigtlander 75 Heliar 2.5 – This is a budget 75, but many swear by this lens. It has a 2.5 maximum aperture much like the Leica 75 Summarit and its price is a low $339! But you will need this ADAPTER to use it on your M. Many say this is pretty close to the Summarit in performance but I find that hard to believe as the Summarit is pretty impressive.
The 75 Summicron Arrives
As already stated, the 75 Summicron ASPH F2 is a lens that comes in at $3,395.00, so I was curious to see how it stood up to the little Summarit. When the lens arrived, I tested it out on my Leica M9 and my first thoughts were, "Hmmm, this kind of has that 50 Summilux ASPH look." It was obvious that Leica used what they learned from the 50 into this 75. It had a different feel (image quality wise) than the Summarit and had smoother Bokeh as well. The build of the 75 Summicron is top-notch Leica and a little bit better than the Summarit. As far as size goes, think of a longer and wider 50 Summilux ASPH.
Leica M9 and 75 Summicron at F2 – B&W Conversion with Silver Efex Pro
I couldnt wait to get out of my house and shoot this lens, but the weather was NOT cooperating with me. It was grey, cold, snowy, and on some days, just plain NASTY! I used to live in Arizona and this winter has really got me missing my old house in sunny Phoenix. I kept waiting and waiting for some sunshine or better weather and eventually I had to ask Ken if I could hold on to the lens for a while longer because before I reviewed it, I wanted to really shoot with it for a few weeks. Ken was cool and said, "Take your time! I have plenty here in stock." What a great guy, huh?
So while I waited for the weather to improve, I decided to see how much the lens weighs on the handy-dandy HUFF-O-MATIC scale. The lens comes in at a nice 16 ounces.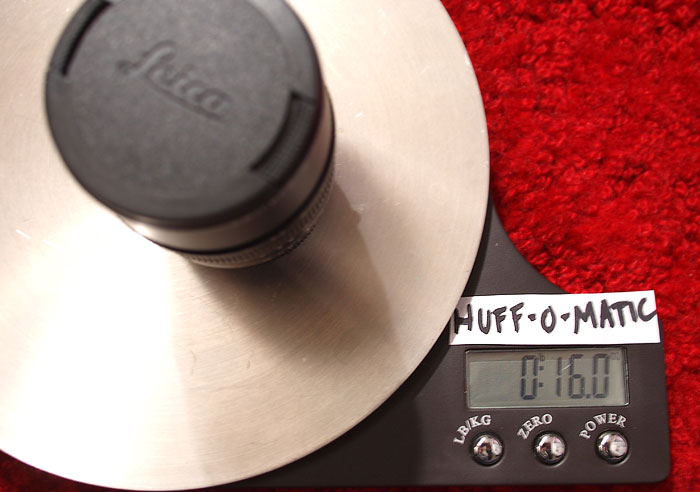 Also, quite a few of you asked me to show how much of the viewfinder is blocked by the lens. Ask and you shall receive! Here is an image through the M9 RF and is what you will see if you have this lens attached. It doesn't really even protrude into the 75mm frame lines (the inner dashes are the frame lines for a 75mm lens).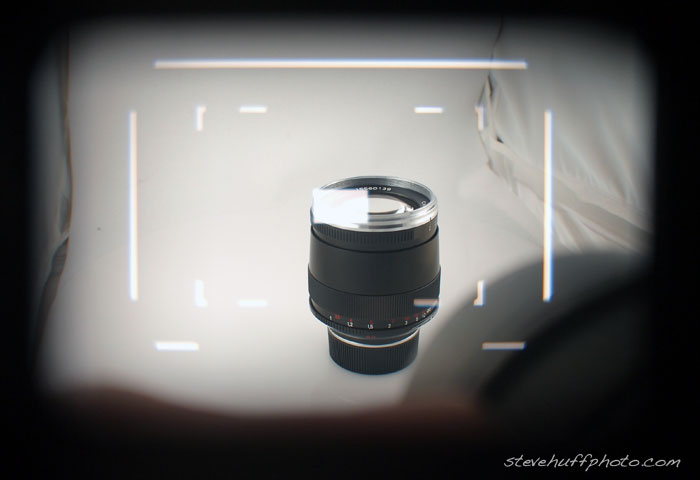 Yep, more snow…Leica M9 and 75 Summicron at F2 – straight from camera, no PP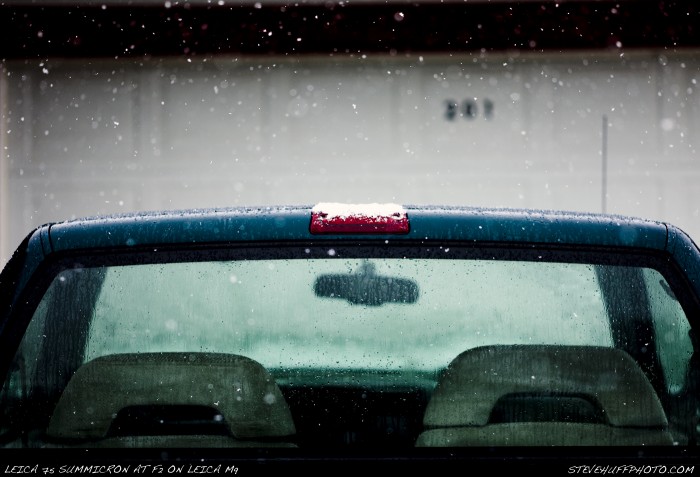 As the days went on, I realized that I was not really going to get any decent weather, so I said, "SCREW IT!" I just headed out every day to see what I could find with the 75. As I shot with this lens, the one thing that really struck me was it's quality wide open. It has a way of really making your subject pop, if that is what you want. For example, if you want to shoot a portrait at F2, your subject will stand out from a creamy, smooth background. This is one of the many strengths of the 75 Summicron. Since it is a longer focal length than the 50, you will get more shallow depth of field when wide open at F2.
This was shot at F2 and shows the smooth background rendering of this lens. It was cold and grey so the lighting was not ideal. Leica M9 at F2, No PP.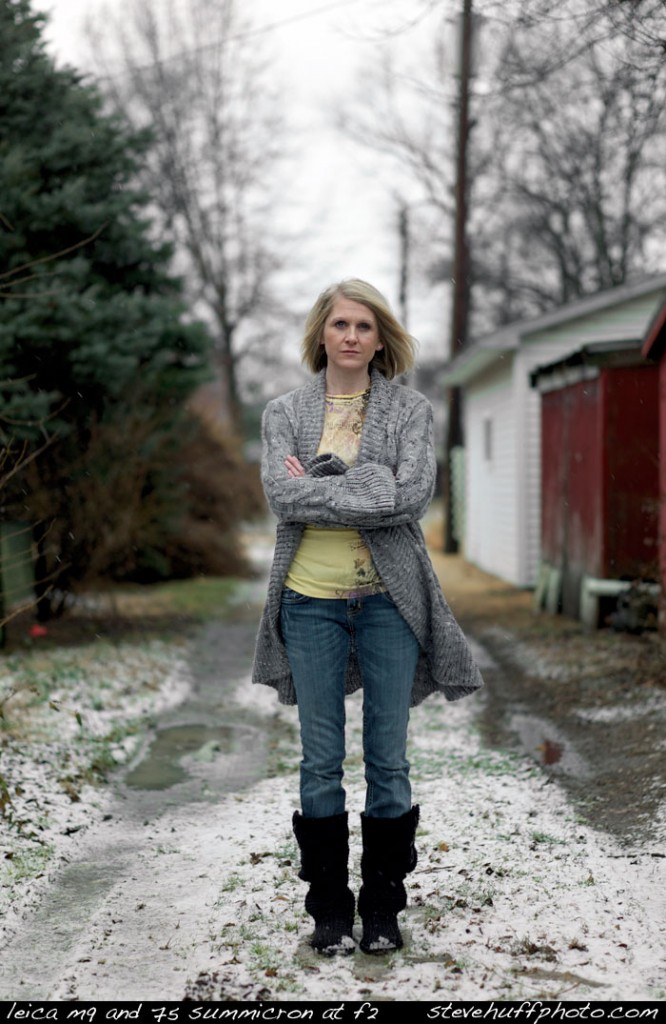 The rendering of this lens is modern, meaning it can be razor sharp at your focus point and the background blur, or "bokeh" is usually velvety smooth. The color is also superb like most modern Leica designs (when you have good light) but I guess it should be for $3300! The more I shot with the lens, the more it was growing on me, but I must admit that I still preferred my 90 Elmarit, as the 75 focal length seemed a little odd to me. It is sort of in an oddball area. A bit longer than a 50 and a bit shorter than a 90, but it was growing on me due to its color, sharpness, and out-of-focus rendering. So I continued to bring it out with me wherever I went.
The Bird House – Leica 75 Summicron at F2.8 – ISO 80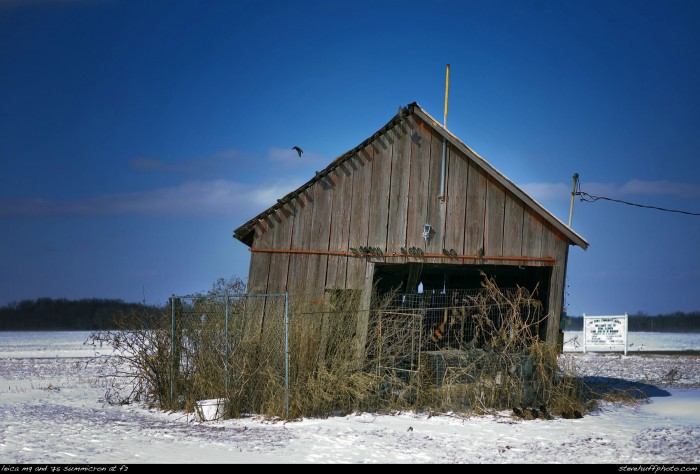 The Video
As usual, I made a youtube video of the lens so be sure to watch it if you have 5 minutes and 30 seconds to spare 🙂
Sharpness and Detail
When I owned the 75 Summarit, I thought that it was one of the sharpest lenses I have ever shot with. The 75 Summicron is right up there with the Summarit, but seems to draw in a bit of a different way. The images have a "rounder" feel compared to a "harder" feel from the summarit, if you know what I mean. So, how sharp is the Summicron wide open? Let's take a look at an untouched out of camera image followed by a 100% crop. Remember, this image was shot at F2 and has no sharpening applied.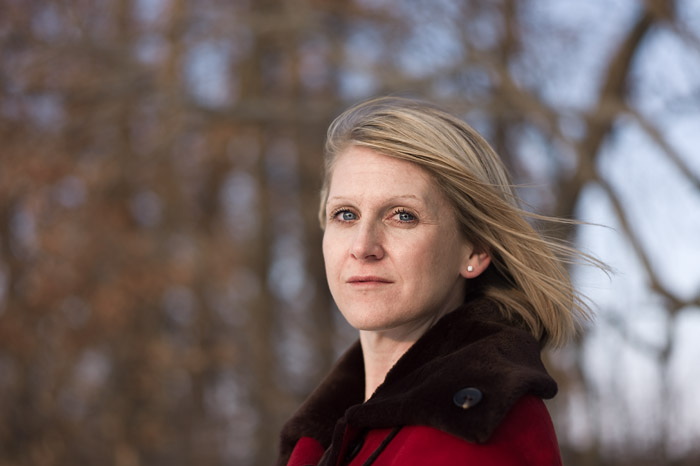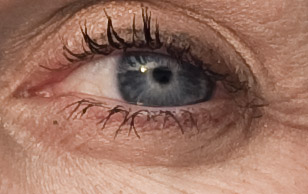 This is at F2, so the lens is wide open! This is what I just love about Leica glass. The performance is SECOND TO NONE. With a modern (and even a few classics) Leica lens, you can shoot wide open with no worries or concerns. The only thing you have to worry about is depth of field, so pick your aperture and shoot! The 75 Summicron is a contrasty lens, but not super contrasty. I found the Summarit to be a bit more on the contrasty side than the cron and this is a good thing. Sometimes a lens can have too much contrast, but this lens delivered the images in a way that felt "just right".
Comnpared to the Zeiss 85 Sonnar
I have been lucky enough to have a Zeiss ZM 85 Sonnar F2 on hand for the last 3 weeks and it is also a gorgeous lens. I would say that if portraits are your thing, then the Zeiss 85 would be my preferred choice over this 75 Summicron. Why? Mainly due to the much gentler rendering of the Zeiss, as well as the color. For people shots, the Zeiss is magic IMO. Here is a quick comparison:
Leica M9 and 75 Summicron at F2 – No PP here. Colors are straight from camera.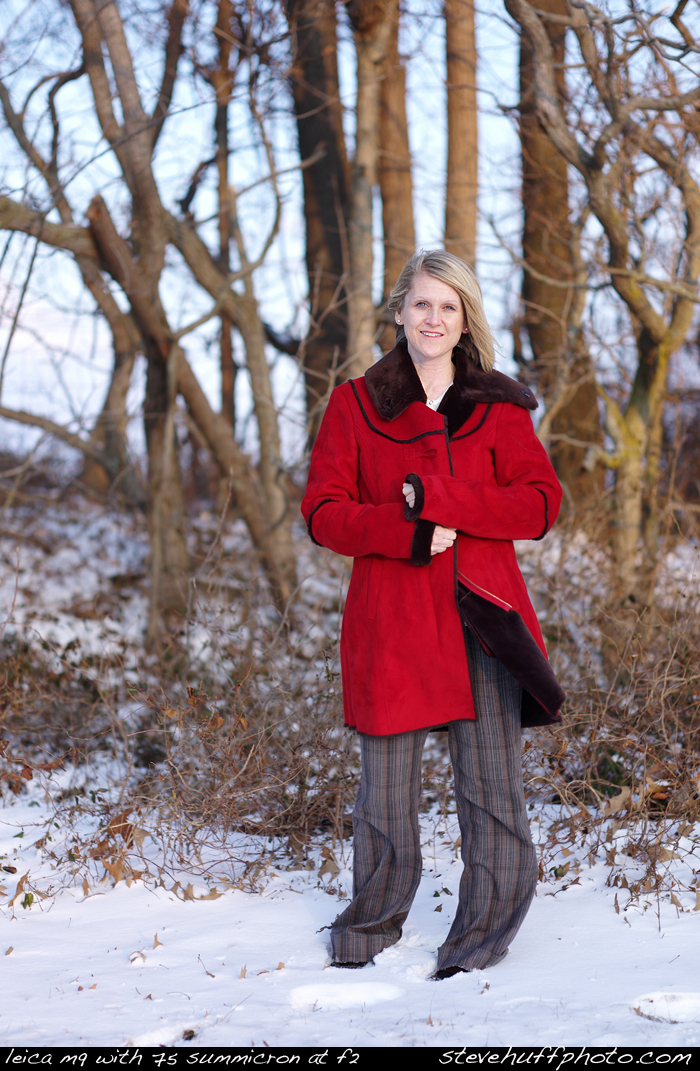 and now the Zeiss 85 Sonnar at F2, straight from camera color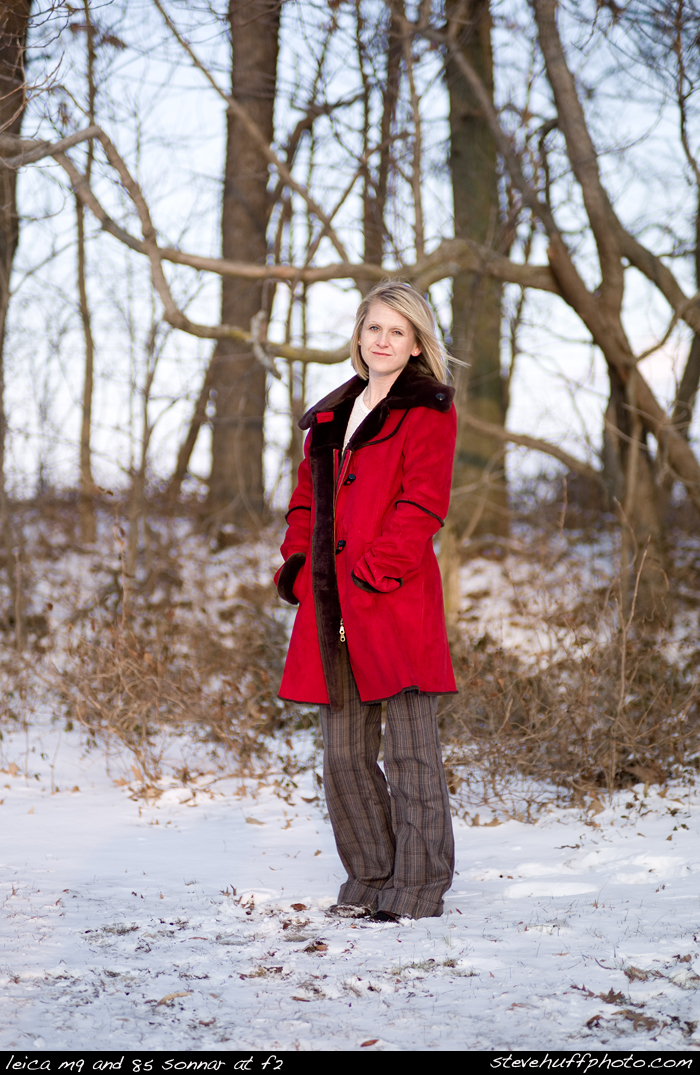 To my eyes, the Zeiss renders in a more forgiving way and also seems to produce the typical Zeiss warm color tone and 3D pop. The 75 Cron seems like it is a bit flatter here. Both of these lenses come in at the same price point and both are made in Germany. I think the Summicron is a little bit better built, but both are excellent in this area. So for people shots, I prefer the Zeiss. For everything else, I prefer the Summicron.
Bokeh
The bokeh of the 75 Summicron is fine in my book. It is somewhat smoother than the Leica 50 Summicron in most cases, and is closer to that of the 50 Summilux. Here are some examples:
All three images below are with the Leica M9  &  75 Summicron at F2 – No PP but #3 was converted to B&W.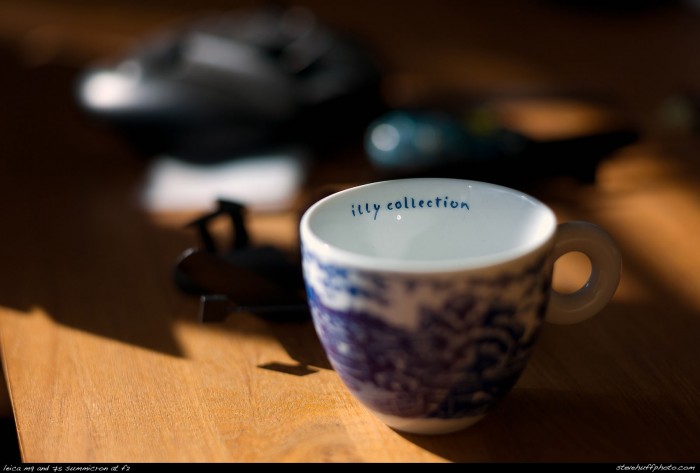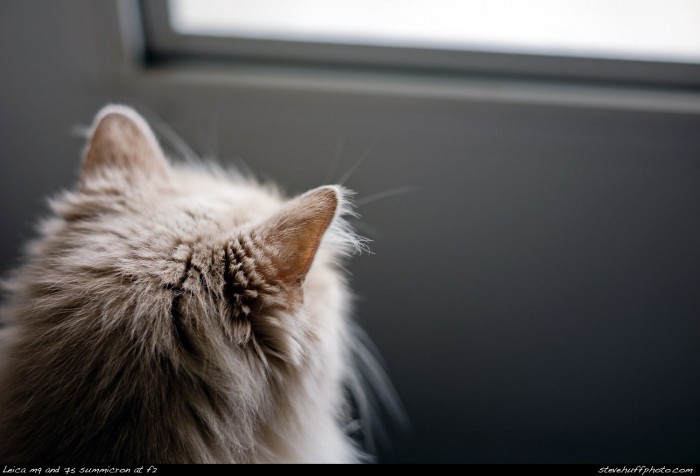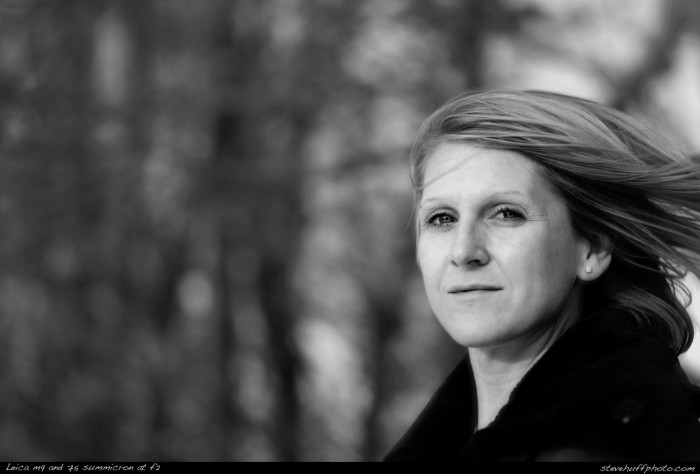 As you can see, my wife participated in quite a few of these test shots. She had a few days off, so she went out with me to shoot. I thought it was great because it gave me a chance to shoot some portraits with the 75.
The 75 Summicron on the Olympus E-P2 with Adapter
I also took a few shots on the Olympus E-P2 with the 75 Summicron and adapter and found it to do very well. The only issue with me is the lens becomes a 150mm equivalent in focal length, and for me that is a bit on the long end for what I shoot. Still, I had to test it 🙂 The title image at the top of the review was shot with this lens and the E-P2, with the "Grainy Film" filter enabled. Here are a couple more…
Olympus E-P2 with the 75 Summicron at F2. I had some decent light on this day 🙂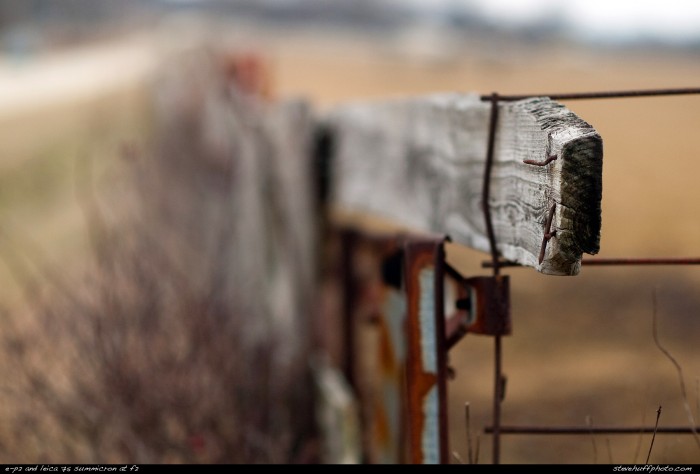 Olympus E-P2 with 75 Summicron at F2. Just testing focus, bokeh, etc.
It seemed to perform well on the little E-P2, but again, it is just a bit on the long side for my tastes. I could see where this may come in handy when you need some tele, though. A 150mm "equivalent" focal length with an F2 aperture can make for a pretty nice setup in some situations. I still say the E-P2 sensor is not up to the task of fully taking advantage of the Leica glass though.
Pros and Cons
PROS:
The nicest 75mm lens I have ever shot with. It's an APO ASPH lens, about as good as it gets 🙂
The slide out hood is nice to have. Just lift up and twist to lock.
The build is pure Leica.
Nice bokeh at F2.
The lens has excellent vibrant color.
Floating element for superb up close performance.
Compact size for a fast 75.
Focuses to .7 meters making it the closest focusing fast lens in the Leica lineup with more magnification than the 90 cron up close.
Nice leather pouch included.
CONS:
Price is steep at $3300, but in the Leica neighborhood that is average.
Slide out hood can be a bit stiff to pull out at times.
I really can not think of any "real" cons. Damn. Besides the price, there really are no faults with this lens. It was pretty much flawless in its performance, it is sharp starting at F2 with only minimal improvement at 2.8, has no noticeable distortion, and the color is very nice. This is a fantastic lens. Think of it as a longer F2 version of the 50 Lux. That is what it reminds me of.
The Bottom Line Conclusion
I had this lens for a few weeks and really enjoyed seeing what the lens could do on a Leica M9. It's compact, it's built to last, it has some of the best glass that you can pack into a lens barrel, it is sharp, contrasty, and delivers great all-around performance. You can shoot this lens wide open without any worries and it will always deliver with pure performance. The question you have to ask yourself is the same one I asked myself, "Do I like the 75mm focal length?" If yes, then the 75 summicron may be the best 75mm available new for any 35mm format.
The 75 Summicron is versatile. It does great for just about any application and while I liked the Zeiss 85 Sonnar better for portraits/people, I preferred the Summicron for just about everything else. I decided to stick with my 90 Elmarit for my long end and since I love my 50 Summicron so much, I realized that I did not need a 75. If I did, I would no doubt choose the 75 Summicron. I found ZERO faults with it. None. Nada. Zip. If I had loads of cash I would buy one just to have one. It is of the same pedigree as the 50 Lux ASPH, just in a longer focal length and somewhat slower F2. This is an easy recommend if you are in the market for a 75, but if you are not to keen on spending this kind of cash, the 75 Summarit is also a FANTASTIC little lens and just a tad slower at F2.5.
Either way, you really cannot lose, no matter what 75 you pick… A used 75 Summilux, a new 75 Summicron, a new 75 Summarit, or even a new Voigtlander 75 Heliar. But, if you want the best and are prepared to pay for it, then the 75 Summicron is technically the best there is in the 75mm arena for Leica.
Buying The Lens
If you want to buy one for yourself I can recommend a few places to get one. You can buy one from the guy that loaned me this one for the review, Mr. Ken Hansen. Ken is a great Leica dealer who has been around for MANY years. Great guy with old-school customer service (this is a good thing).
You can also shop at B&H Photo or Amazon
for your 75 Cron. If you do decide to buy one, let me know how you like it and feel free to submit your images to my Daily Inspiration or if you have an M9, the Leica M9 Image Database! Thanks for reading. I hope you have enjoyed this real-world use report/review! Here are a few more images from my time with the Leica 75 Summicron and most these have all had some slight PP in one way or another. Usually it is vignette, color tweaks, and dodge/burn. The same tools used in the old, wet darkrooms. Enjoy 🙂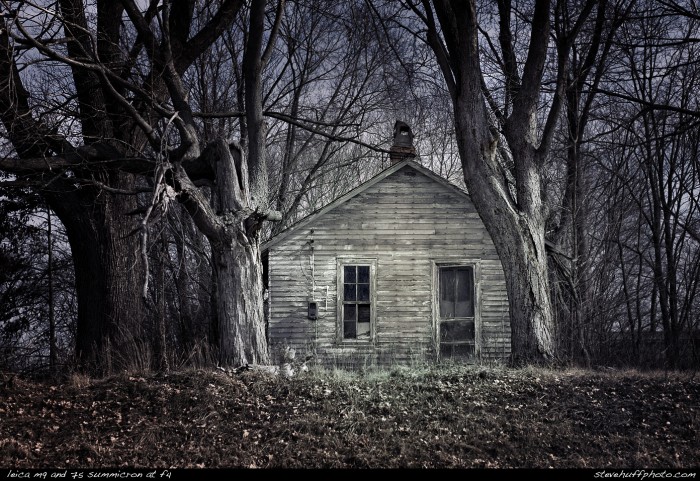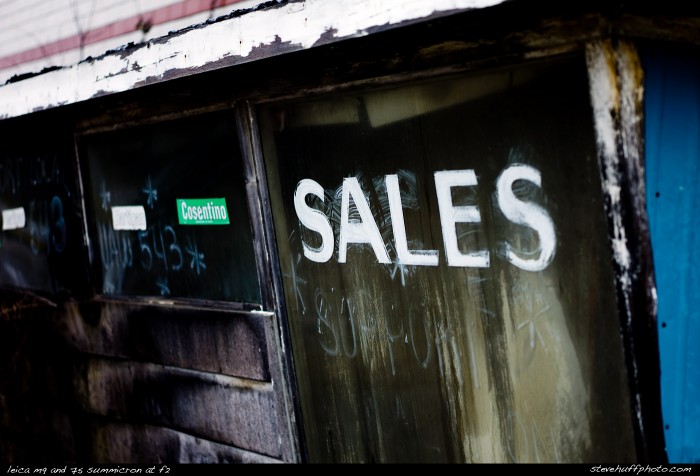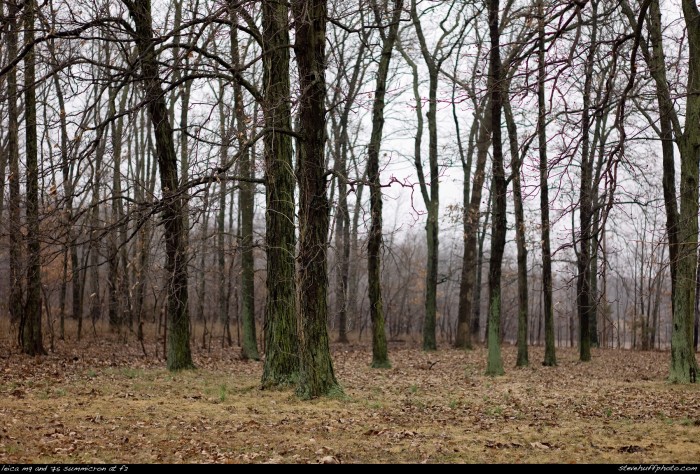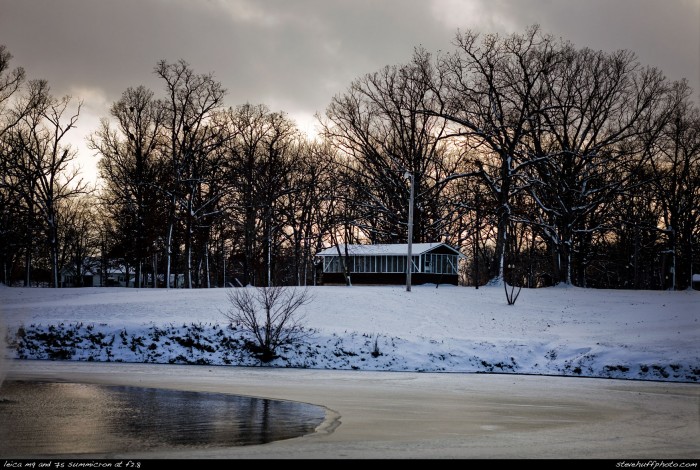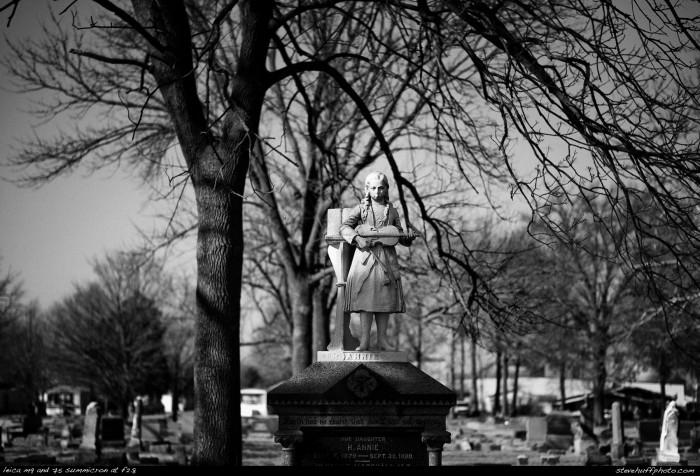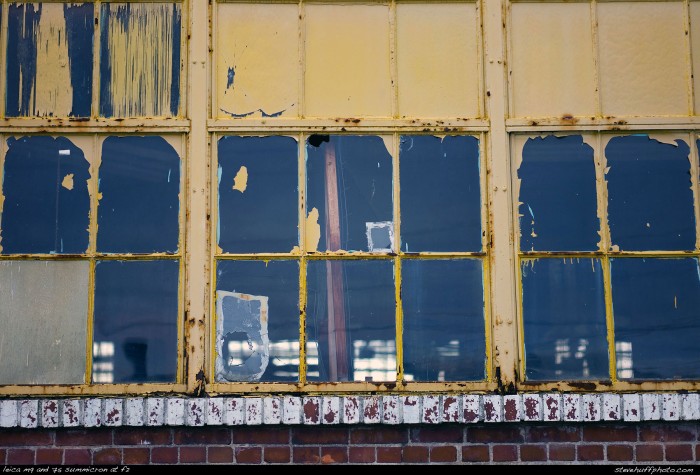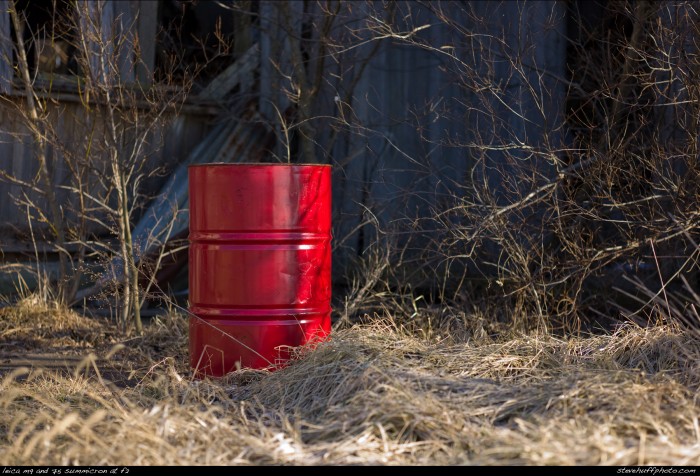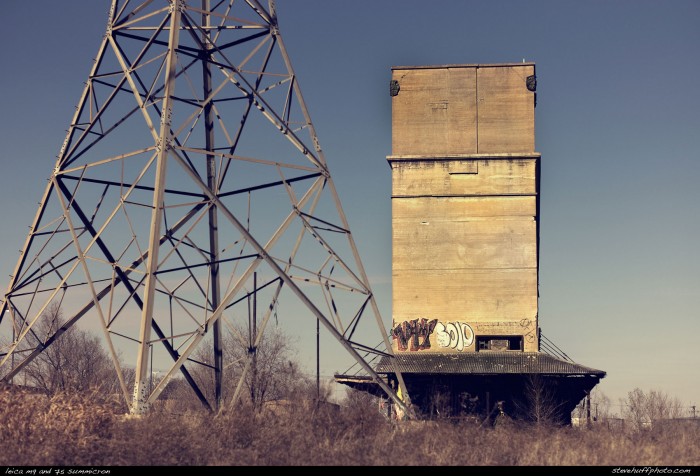 HELP SUPPORT THIS SITE TO KEEP IT GOING AND GROWING!
Remember, anytime you follow my links here and buy from B&H or AMAZON,
this helps to keep my site going. If it was not for these links, there would be no way to fund this site, so I thank you in advance if you visit these links. I thank you more if you make a purchase! I have nifty search bars at the upper right of each page so you easily search for something at either store! I currently spend 14 hours a day working on this site and the only way that I can pay for it is with your help, so thank you!
If you enjoyed this article/review, feel free to leave a comment at the bottom of this page and also be sure to join me on twitter or facebook! Also, you can subscribe to my feed at my subscribe page HERE and read these posts in your browser or news reader!  Also, interested in becoming a guest writer? Contact me! Thanks so much for visiting my site!