For those who were waiting..the new comparison – Leica X2 and X100!
As you have seen in my last post I found that a new Leica X2 that was sent to me with the official Version 1 firmware seemed to be much sharper than the one I had for review (the one Leica sent as a review loaner) which had a previous Firmware version on it, which was obviously not final. After more boring test shots today it is clear that there is some kind of issue with the review sample X2 as the new one I have received is much sharper. It does not seem possible that a firmware revision would have any effect on focus or lens quality so either this review sample has an issue or was dropped or just was not right out of the factory.
I took a new test shot today just to see if each X2 would perform the same. Both were set at f/4, ISO 100, 1/500s. So same settings, same model camera. But as you can clearly see, the new one did much better. I also threw in a crop from the Fuji X100 (f/4 – ISO 200 – 1/900s) for those who are interested. You can clearly see the color difference as well. These were converted from RAW with ACR.
Ok this is the test shot. Below the image you will see the crops from each camera.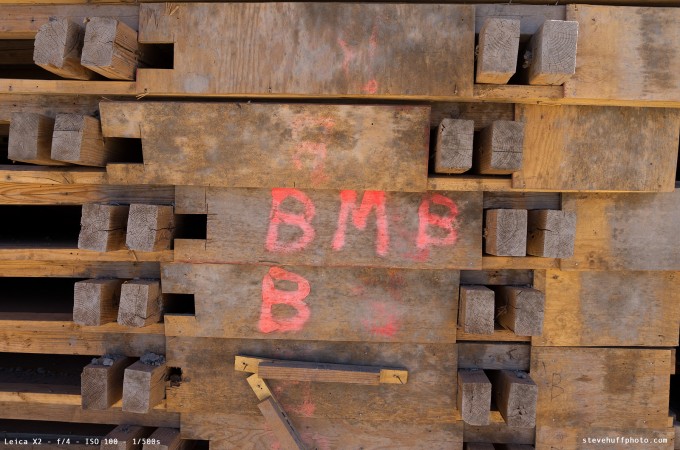 –
100% crop #1 – from the new X2 with version 1.0 firmware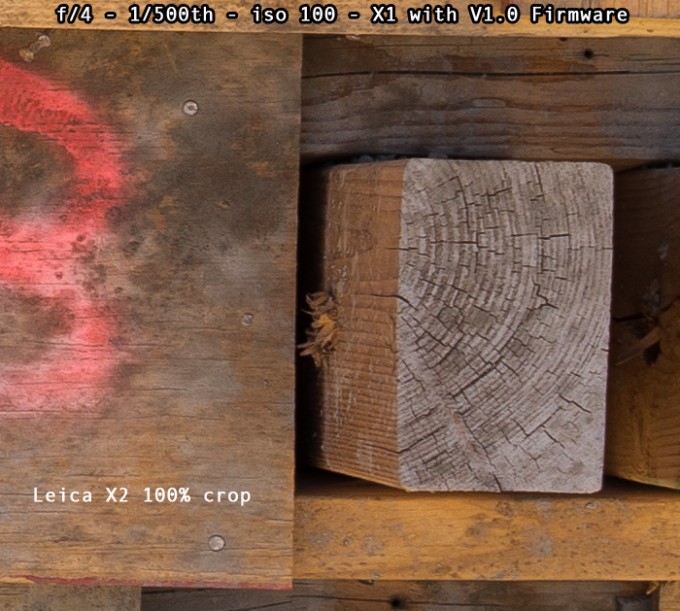 –
100% crop #2 – from the review sample X2 with pre-production firmware – It appears to be out of focus but the camera confirmed and locked focus and the shot was taken three times. Same result.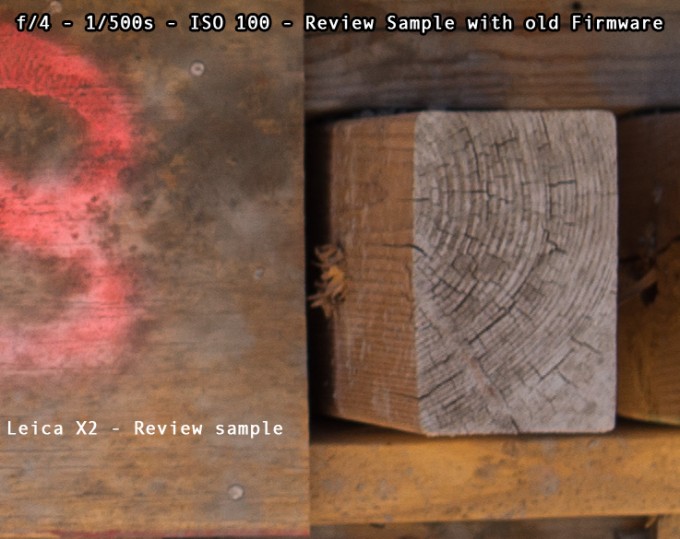 –
100% crop #2 – From the Fuji X100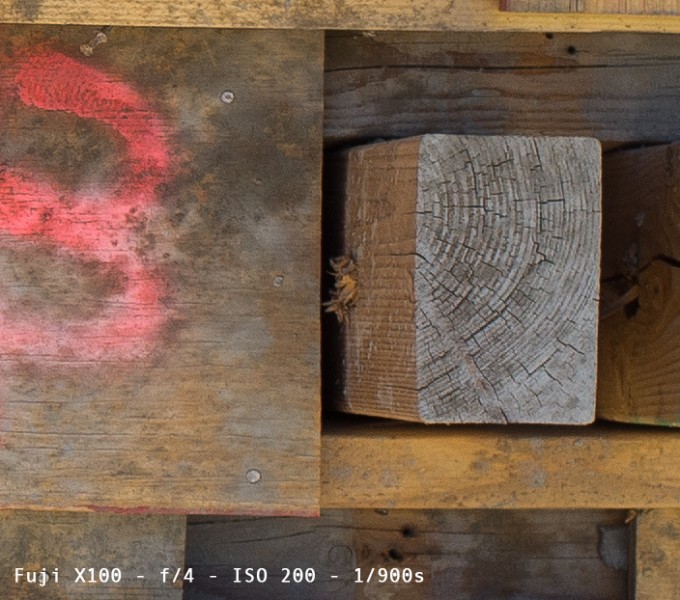 –
So there you go. The Leica X2 is sharper than I had previously thought simply due to the fact that the review sample was not focusing correctly or had some issue with the lens assembly. Results look to be on par with the old X1 but of course with more megapixels and better low light and high ISO performance. After shooting both the X2 seems a little quicker to AF than the Fuji X100. It's close though. Below are a couple of more test shots to show how sharp the X2 really is. I updated some sections of the X2 review as well. Thanks to all for reading!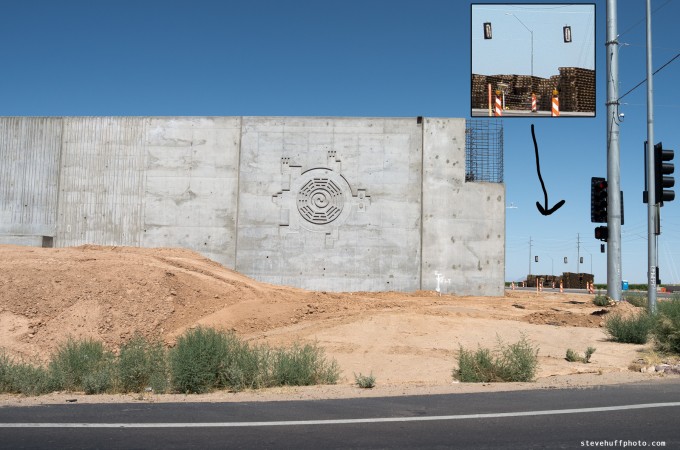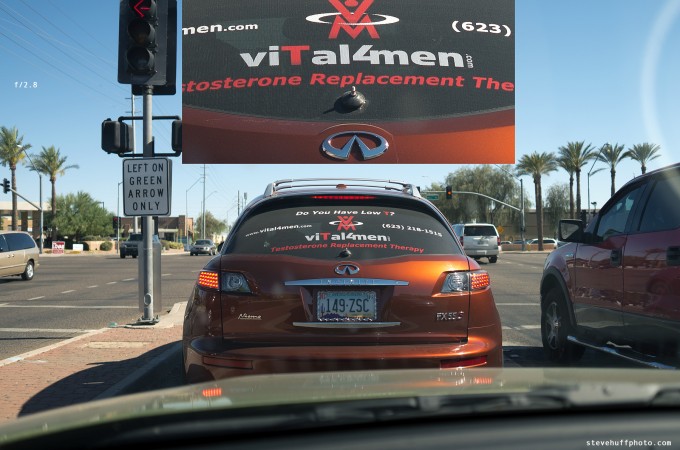 –
and one with some PP – converted with Alien Skin Exposure