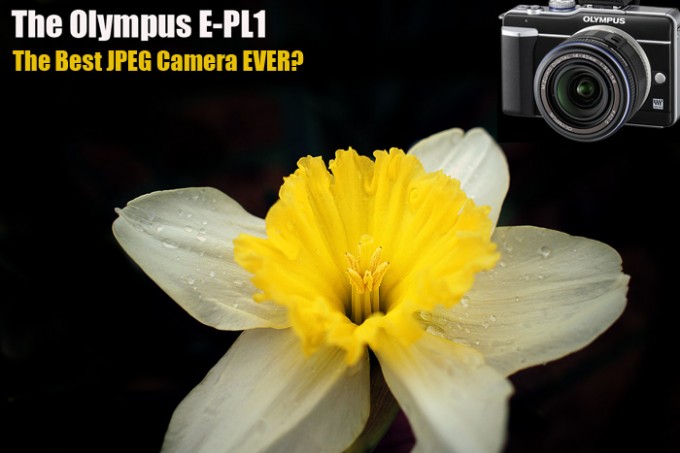 Olympus E-PL1 Camera Review/Real World Report – Since I have been shooting some film recently with my Leica M6 I realized that while I have been spending time scanning negatives, I have not been spending time post processing the images to get them to look good. That is the beauty of film. It's simple and the results can be great with no PP but instead of spending hours in photoshop you end up spending hours at the scanner! Everything has its drawbacks huh?
Ever since the early digital cameras one thing has remained the same. It is VERY hard to find a camera that will give you good results with direct from camera images! Most digital cameras will give you a dull flat file, a super saturated file, an over sharp file or even a super soft file. It is rare for a camera to come along and give you a really good usable image right out of the box with all of the ingredients that make for a pleasing photo but Olympus is kind of known to produce cameras that do just that. Even with their old E-1 DSLR they have had a way of getting images looking just right out of the camera. This is a good thing for those who do not want to spend time in Photoshop messing with levels, contrast, saturation, etc.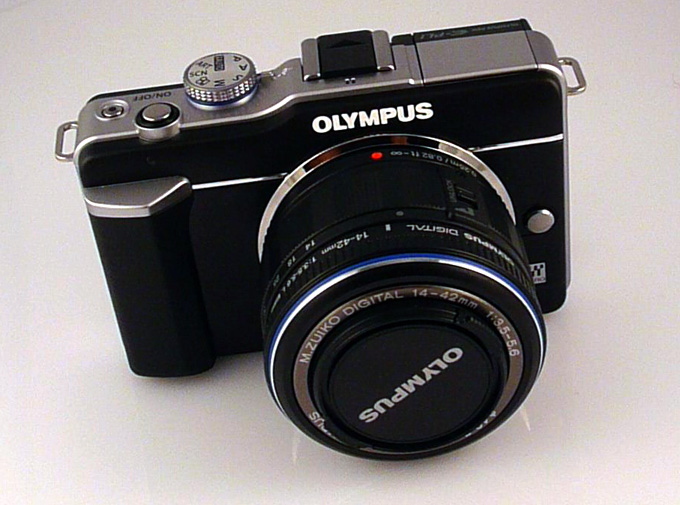 Many of you know that I reviewed and LOVED the Olympus E-P1 and E-P2. I even bought the E-P2 over the Leica X1 due to my wife preferring the overall user experience of the E-P2 over the little Leica. Well, this is the Huff household and if a digital camera makes it for more than 2 months you know it is a winner but cameras come and go in this house and I love writing about them all. We recently sold the E-P2 because when we shot with the (almost half price) E-Pl1 we realized we were getting even better image quality for less money. Yep, the Olympus E-Pl1 is not just a dumbed down version of the E-P2 but rather a camera that can stand on its own with even better IQ and possibly the best out of camera JPEGS…EVER!
Since I found the JPEGS to be so good I decided to write this review as more of a "JPEG photo diary" with the E-PL1, meaning, it will be even less technical than my E-P1 and E-P2 reviews, which were not technical at all. In other words, this is REAL "REAL WORLD" folks and its packed with images which were all shot as IN CAMERA JPEGS!
We traveled 5000 miles in our Toyota Prius with the E-PL1 over the course of 9 days and my wife and I both shot with the camera. We found its strengths, its weaknesses, and even one flaw that really bugged the hell out of us (a flaw with the direct video button). So in this review I will write about our experience with the E-PL1 for the past three weeks. I will touch on its strengths, its weaknesses, and most importantly THE IMAGES which are quite nice right out of the camera. Don't believe me? Take a look at this JPEG….
The Red Rocks of Sedona Arizona – E-PL1 and Kit Zoom – Shot JPEG – Click image for large 1800 PX wide version!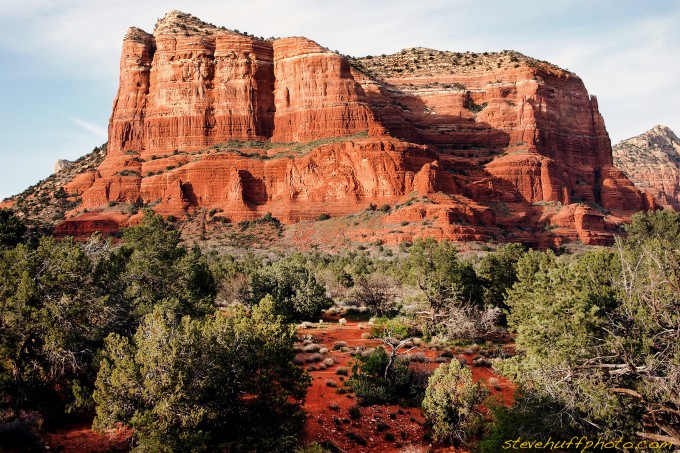 The above image was shot as a JPEG. Remember, I did not shoot ANY images in RAW with the E-PL1 during my time with it because I wanted to show how good the JPEGs can be from this camera. Sure, you can shoot RAW and eek out a little more performance but in all honestly I would only shoot this as a JPEG camera due to its speed, simplicity and performance in doing so. The above image had its levels adjusted slightly and that is it! If you want to download the full size OOC JPEG, CLICK HERE.
Before I get going with all of the images and video we shot with this camera let me point out some of the differences/improvements between this and the E-P2.
The E-Pl1 does not feel smaller than an E-P1 or E-P2 but does feel thicker and more brick like. Much like a Panny GF1.
The E-Pl1 now includes a built in flash for those who like to use it.
The E-Pl1 now has a dedicated video button (which can be a pain, more later) so recording video is easy, in ANY mode.
The E-Pl1 can accept the EVF or Microphone attachment just like the E-P2.
The E-Pl1 has a weaker Anti Alais filter so the images come out of the camera sharper.
The E-Pl1 has a new Art Filter that the E-P2 does NOT have (sepia)
Now for the things that are a downgrade with the E-Pl1 over the E-P2…
The shutter speed tops off at 1/2000s. This is a bummer and really keeps it from becoming a superstar IMO. Sunny days require you to stop your lenses down so no shallow DOF effects unless you use an ND filter.
No dials! Yes, you must control Aperture, shutter speed, etc with the buttons on the back. I much prefer the dials on the E-P2.
Build. The E-P2 is built better. Plain and simple. The E-Pl1 does not feel cheap, but to me, the E-P2 feels much better in the hand.
LCD. The E-P2 LCD while not a high res display does indeed look better than the smaller E-Pl1 display. The E-Pl1 looks a bit washed out in comparison.
Kit zoom downgrade…seems Oly put more plastic on the kit zoom to reduce costs. They have done this in the past with 4/3 kit zooms as well. Booooooo.
No EVF included.
So those are the things that stick out after a few weeks of use. It has some improvements AND a few downgrades but we have to expect some downgrades as the price of the E-Pl1 is $599 compared to $1100 for the E-P2. What I found interesting though is that the IQ is somewhat better on the E-Pl1. I was able to get better sharpness and what appeared to be better color from the E-Pl1. Also, I noticed the high ISO performance was also improved so if image quality if your main concern the E-PL1 is the better camera. No doubt. If you prefer the build and feel of a camera and do not mind a 10% or so decrease in IQ then the E-P2 is for you.
I suggest you read my E-P1 and E-P2 reviews as most of the features of these cameras are covered there and I will not go over it all again in this review. Instead I will concentrate only on the performance of the E-Pl1. That is what you really want to know anyway isn't it?
Seriously though, this camera surprised me. I expected to hate it but after daily use I really started to like it. Alot. Lets face it. The E-Pl1 has quite a bit going for it. Size, quality, and most importantly….price.
The E-Pl1 with the 17 2.8 is one hell of a sharp combo with delicious Oly color.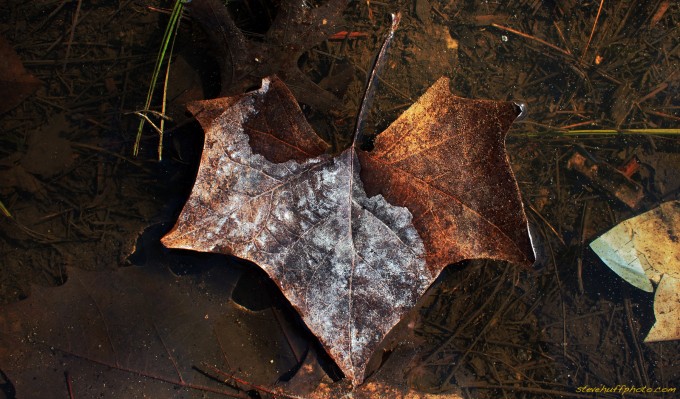 Even the Kit Zoom does a wonderful job on the camera.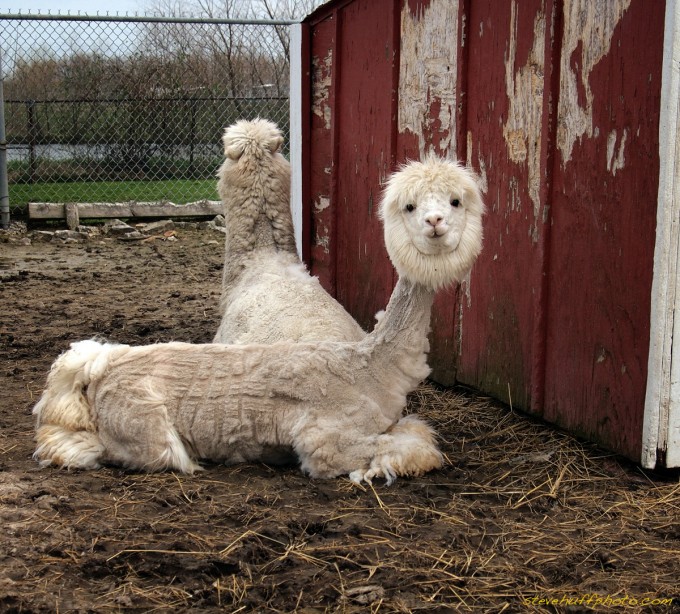 Even with the Olympus 17 2.8 you can get some shallow DOF when you close focus.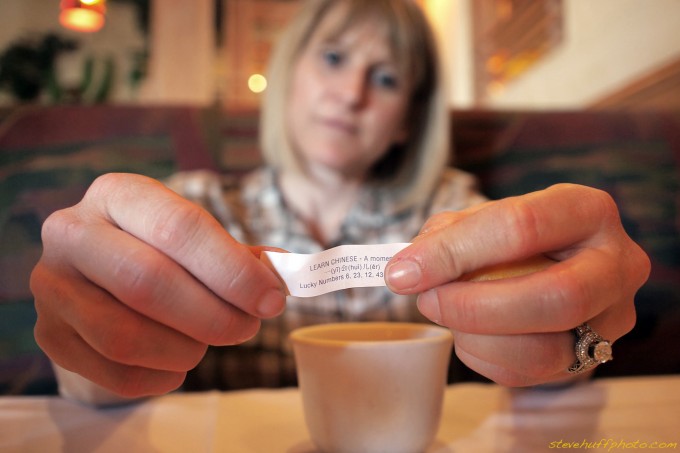 I feel that these m4/3 cameras of today are better than the standard and larger 4/3 cameras of yesterday. I used to own the Olympus E-3 and I liked it but never LOVED it. To me, Oly has always been the company that played "catch up" with the big guys. It seems they were always one step behind with their cameras but the Oly faithful have stuck with them mainly for their well built cameras and the famous Oly colors (which I feel were best in the original Olympus E-1). The E-PL1 kind of changes the game a bit as it does so much right and very little wrong. But, there are a few things I dislike about this camera.
TWO THINGS I DO NOT LIKE ABOUT THE OLYMPUS E-PL1:
I hate that Oly restricted the shutter speed to 1/200s. I know they had to dumb it down a little so it would not eat into their E-P2 sales but I like cameras with 1/8000s so 1/2000 is sort of limiting if you like to shoot fast lenses like the Panasonic 20 1.7 wide open on a sunny day. You just can not do it. For most though, this will not be an issue as there will be many newbies and beginners who buy this camera and many will not even know what Aperture is. Besides, my Leica M6 only goes to 1/1000s so I guess its not that bad. I just wish it at least went to 1/4000s.
The direct record video button is nice but its flawed. While carrying the E-Pl1 with the power ON the record button would get pressed just from the camera rubbing against my body. This happened to me and my wife both. We ended up with several videos on our memory card that we did not even know about. Some of them were funny though. Still, if you have a small SD card you may find yourself going to shoot an image and the camera telling you that the card is full! If so, check your card to make sure there are no unexpected video recordings. The button on the E-PL1 sticks out a bit and this is why it can easily be pushed when it is against your body.
SPEAKING OF VIDEO…
Speaking of video the E-Pl1 continues on with the tradition of HD video. The E-Pl1 records 720P HD video with the same quality as the E-P2 but the audio is not as good due to the E-Pl1's mono mic. Also, as with most cameras that serve double duty with video, wind noise is horrible so if you have some slight wind expect some nasty noise in your video. THE E-PL1 still allows you to change aperture for your video so with a fast lens you can get some cool shallow DOF effects.
While I did not shoot any video worth showing we did shoot some generic "home movies" with the E-Pl1 so here is a small compilation of some scenes I put together 🙂 I really like the fact that digital cameras now include HD video as standard. Soon, dedicated consumer video cameras will be a thing of the past as these little cameras give you better video quality in many situations. The E-PL1 makes for a GREAT vacation camera. For $599 you get a superb digital still camera with a decent zoom lens AND HD video capability! It's really all one would need for a vacation unless you are super picky and want super resolution and quality. If that is the case buy a Leica M9 and call it a day 🙂
Some home movies with the E-Pl1 at a cool drive through Zoo in MO.
HIGH ISO…NOT TOO SHABBY!
The high ISO of the E-PL1 has indeed been improved over the previous E-P2. I am not posting side by sides here as A: I no longer have the E-P2 and B: Almost every other review online has done this already. We already know there are improvements but here are  few high ISO images from the E-PL1 and I would have no worries using the camera up to ISO 1600 and if I had to, even 3200.
ISO 800 is clean as can be. Cleaner than ISO 100 film!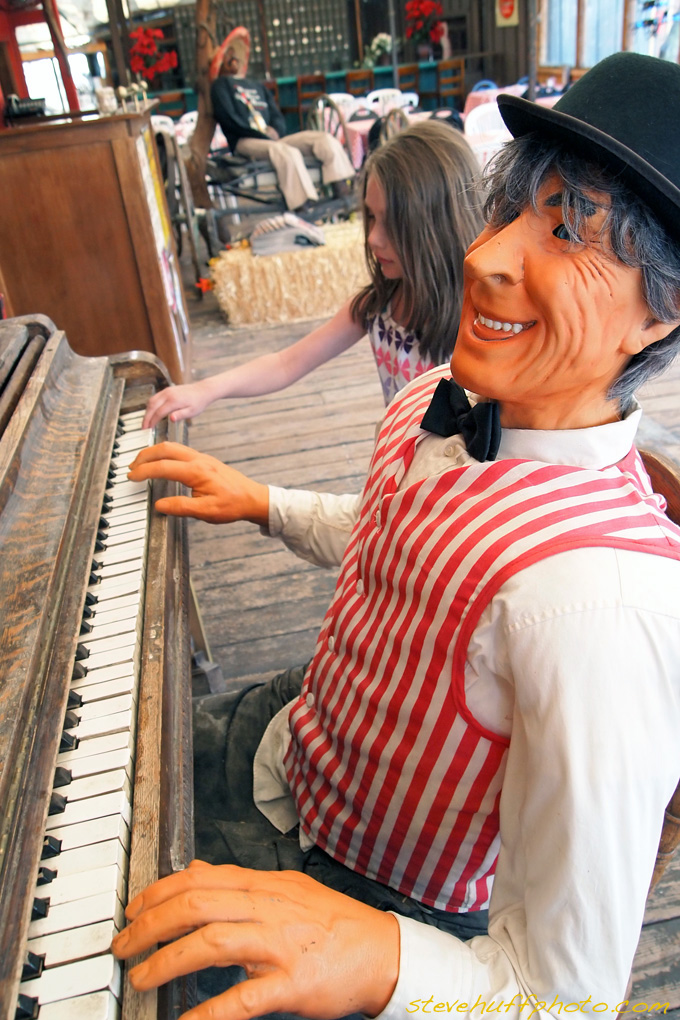 Moving up to ISO 1600 in low indoor light is pretty good. My wife shot this with I-auto mode.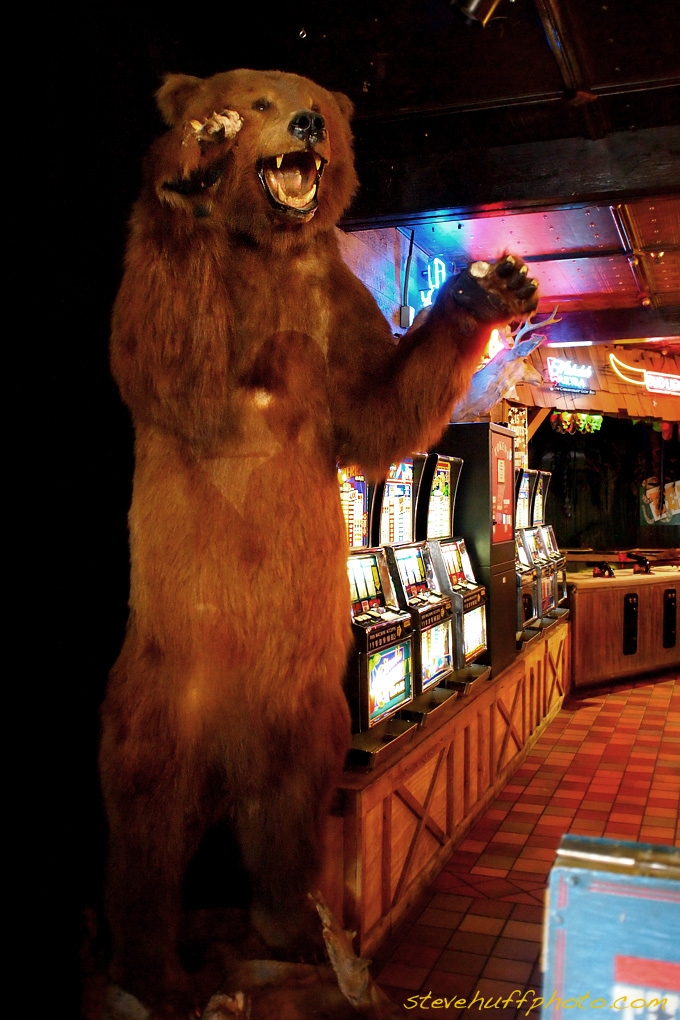 By ISO 3200 we start to see the effects of in camera NR. Still, this is usable if it was the only way to get the shot.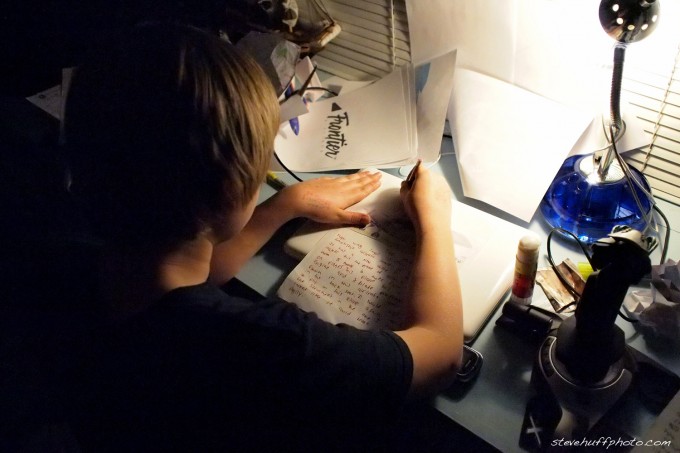 Here is a crop of my keyboard. The only light source in the room was my IMac screen. ISO 3200!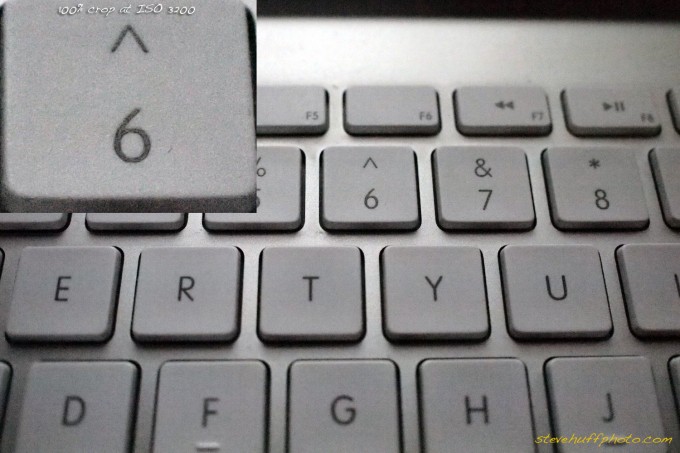 So with this latest m4/3 camera Olympus has upped the quality with detail and high ISO. It's not a huge jump but it is noticeable and from someone who shot the E-P2 on an almost daily basis, the E-PL1's improvements were easy for me to see right away.
MY THREE FAVORITE ART FILTERS:
I go over the art filters in my E-P1 and E-P2 reviews but I still love the Grainy B&W filter the best. It mimics high speed ISO 1600 B&W film and does a decent job of it. Sometimes I will shoot in this mode every day for a week just to see what I can get. I also enjoy the "Diorama" and new "Sepia" filters as well. Here are a few examples…
The Grainy B&W Art Filter Rocks!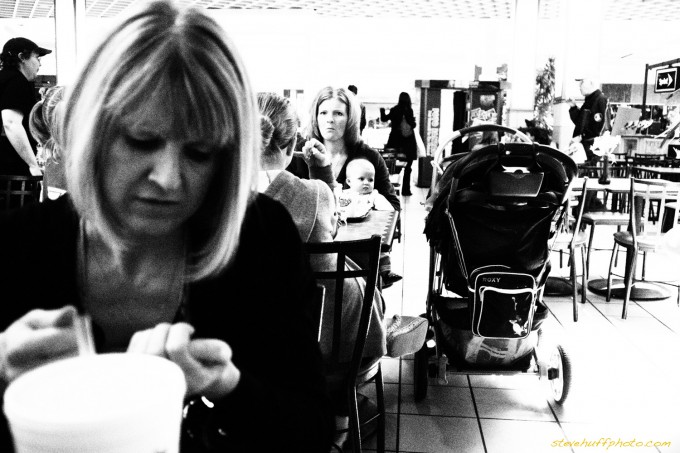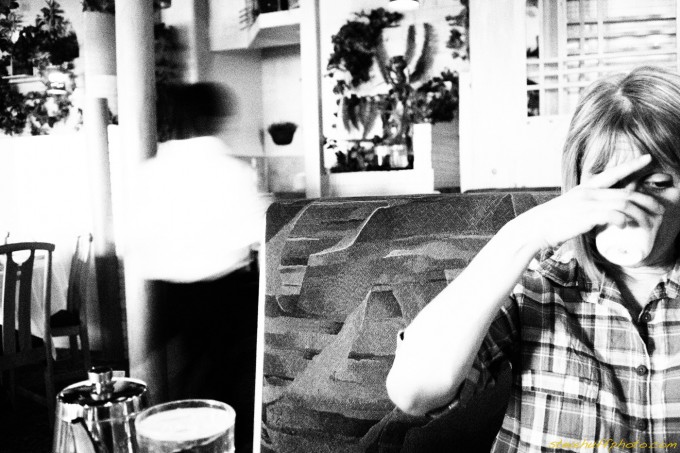 DIORAMA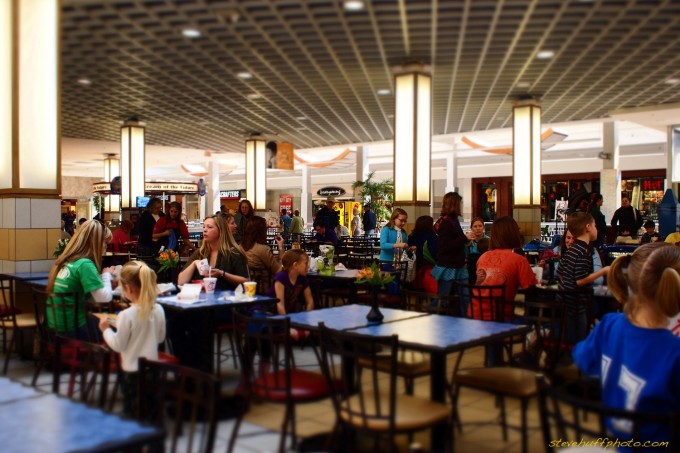 SEPIA
As I have stated before, the Art filters are not just gimmiks but some of them are actually very cool to experiment with. Bravo to Oly for including them 🙂
Accessories
The E-P2 has two accessories that are great add ons to the camera. You can buy the new SEMA-1 microphone kit that will add high quality stereo sound with less wind noise. It attaches to the top of the camera and plugs in to the body. This is something that would be beneficial for all of you who are into the video capabilities of the camera. You can also buy the external EVF that comes with the full E-P2 kit.
So, which one? The E-P2 or the E-Pl1?
I get asked this all of the time. Which one to buy? The $1000+ E-P2 or the $599 E-Pl1. The good news is that the E-P2 is now available in a lower cost package WITHOUT the EVF so you no longer have to spend $1100 to buy into the E-P2 camera system. You can now buy the E-P2 with the 17 2.8 for $899 at B&H Photo and that is the package I would go for if I were buying the E-P2 today. As much as I loved the EVF I found I did not really use it as much as I thought I would. The LCD was much easier and compact so I ended up taking off the EVF. Many love the EVF though and I have to admit, Oly makes the best EVF I have used to date.
So if you are trying to decide on one to buy you have to ask yourself a few questions:
Do I prefer build and style or do I want the best image quality I can get from m4/3?
Do I need a built in flash?
Do I want to use buttons to make settings or do I want dials and wheels?
Is the 1/2000s shutter speed of the E-Pl1 fast enough for me?
Basically the E-Pl1 will give you sharper images and better high ISO performance but it is not a HUGE leap in IQ. For my wife she liked the E-Pl1 over her E-P2 so we sold the E-P2 but guess what? I miss the E-P2 terribly due to its form factor, ergonomics and well, I just love the E-P2. So here is what WE are doing. She will shoot the E-Pl1 and I will most likely end up with another E-P2 with the 17 2.8 for myself. It's funny because as good as the Panasonic 20 1.7 lens is I slightly prefer the Olympus 17 2.8 on the E-Pl1. I have come to the conclusion that for some reason, Oly glass does best on Oly bodies and Panny lenses do best on Panny bodies. I love the 17 2.8. Besides some slight barrel distortion it is one heck of a lens. Sharp, contrasty, great color and very small with its pancake form factor.
B&H HAS A $50 INSTANT REBATE ON THIS LENS RIGHT NOW SO ITS ONLY $230. THIS IS A GREAT BARGAIN!!
So I can HIGHLY recommend the E-PL1 and I still recommend the EP-2. Think of the E-PL1 if you are new to digital photography or just want the best IQ out of the m4/3 format. Yes, I think the E-PL1 gives you that and IMO it is the camera to beat for pure IQ from this format. If you want more control, faster shutter speeds, better audio and a sleeker more pro look then the E-P2 will do great but it will not be as sharp as the E-Pl1. Bottom line? Buy the one that speaks to you more. I love both 🙂
The E-PL1 continues the Oly tradition of style, function and GREAT JPEGS and GREAT VIDEO. It's only cons are the 1/2000s shutter and the direct video button which can be engaged by your body 🙂 Other than that it is a superb photographic tool that will give any hobbyist or enthusiast great pictures. It will not compete with cameras like the Leica M9 or the higher end DSLR's but that is not what it has been made to do. For the money I can not think of another camera that beats the E-PL1 for IQ, video and overall fun factor! I bought mine from B&H Photo and they have all colors in stock. Black, Blue or Silver.
You can also find the E-Pl1 at AMAZON
Anyway, thanks for reading my real world review of the E-Pl1. I appreciate each and every one of you that come here to read what I write 🙂
Here are a few more images, all shot as JPEG with the fantastic E-PL1!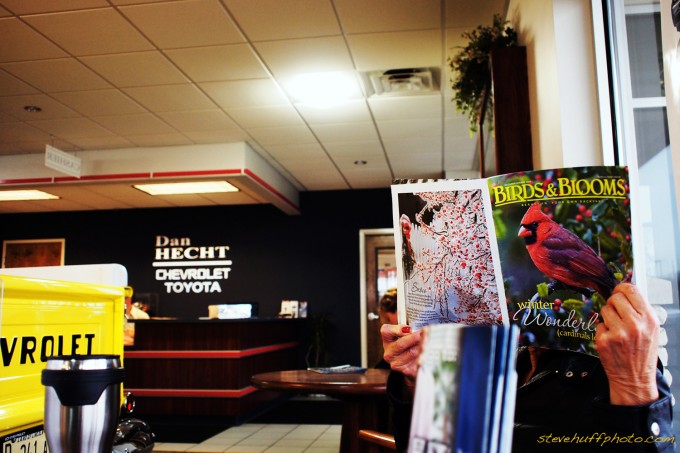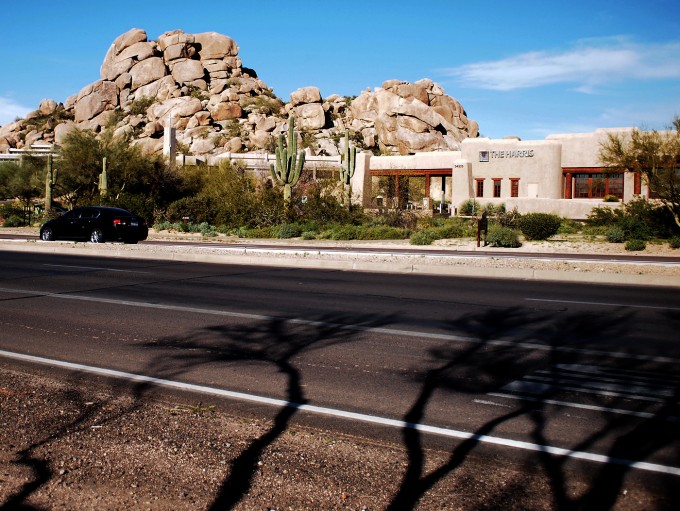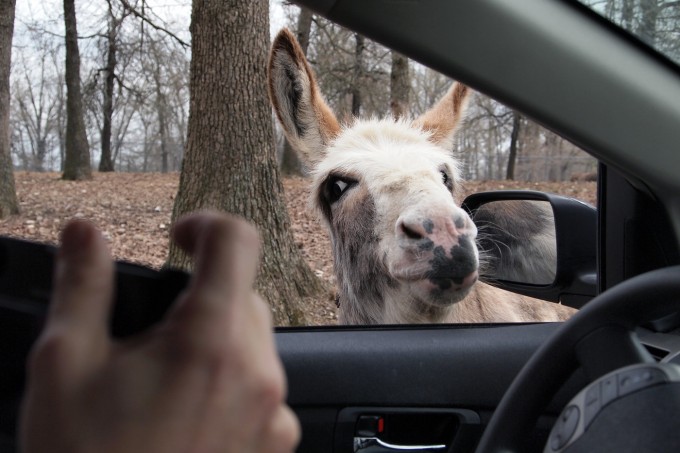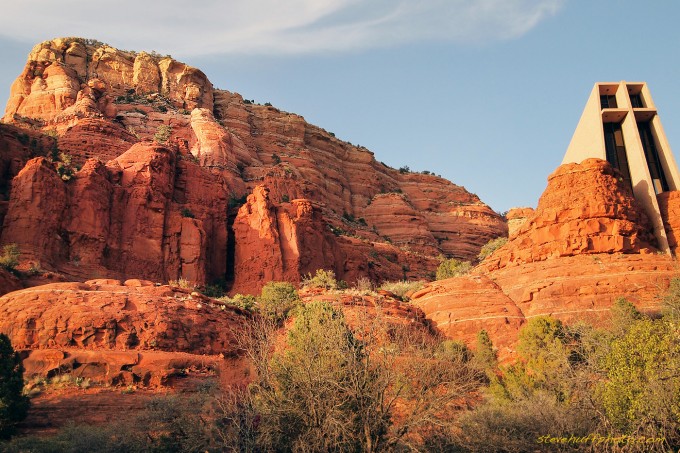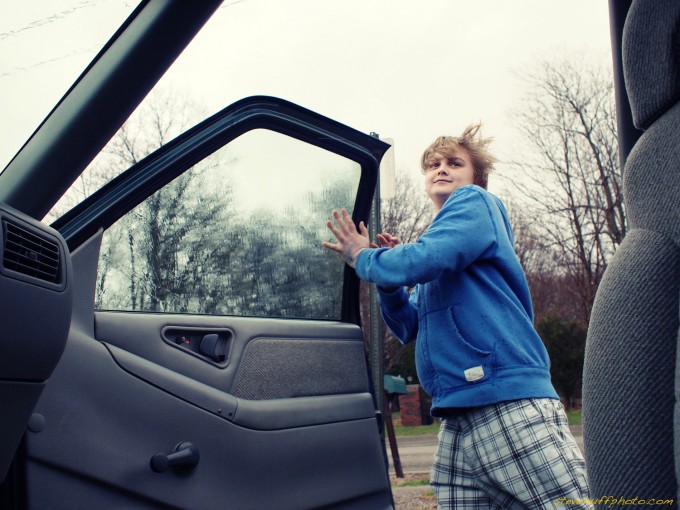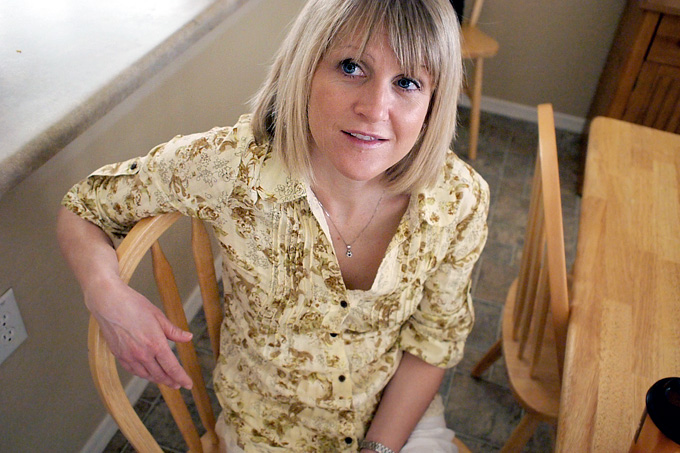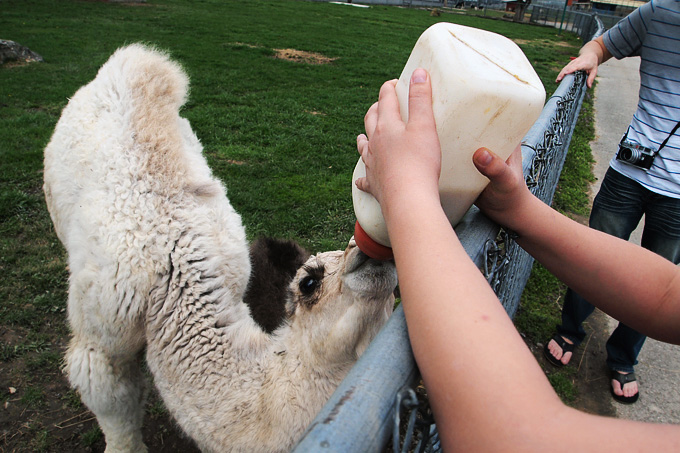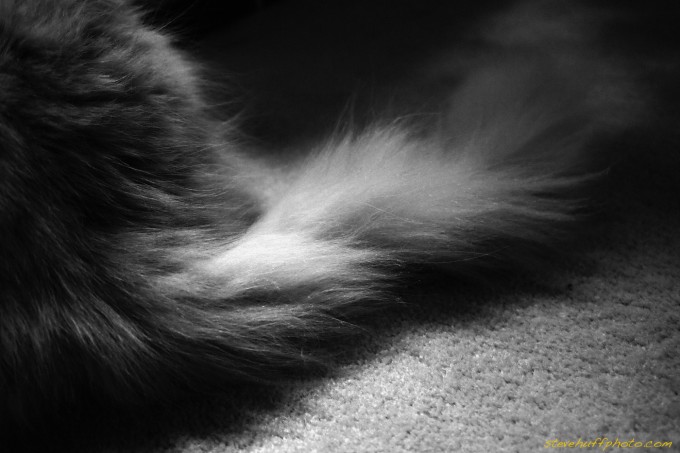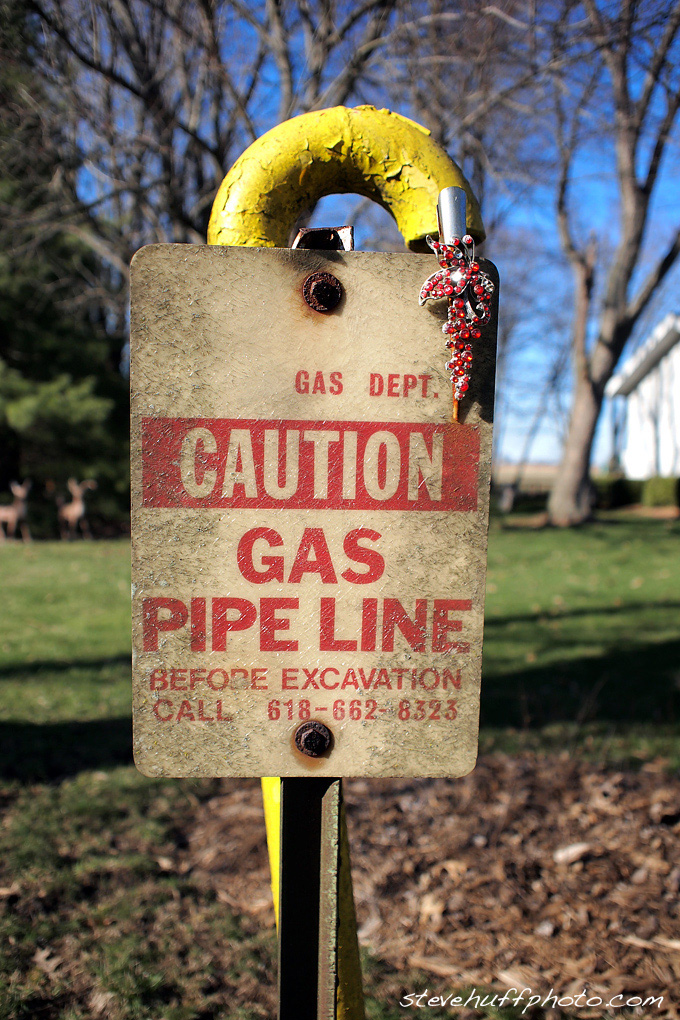 [ad#Adsense Blog Sq Embed Image]