Here is a guest post from a guy who loves to shoot, and this is what this website is all about!  We should all enjoy photography with a passion so enjoy this guest article by Tyson Call! Thanks Tyson!
I Love Taking Pictures by Tyson Call
When someone asks me if I can fix their computer I say yes before asking what the problem is. I have can both vehemently defend or attack Adobe's Flash Player. I may not have more email addresses than pairs of shoes but I can confidently say that I am technologically literate. When I bought my first DSLR I actually learned where every setting was located and how to use it. That's why people who know me were confused when I started using a rangefinder.
To use a piece of technology that looks like the love child of Johnny 5 and Robocop could be viewed as somewhat eccentric in the days of easily affordable high-quality digital photographic machines the size of credit cards. I used one such camera while living in Alaska, and it was the gateway drug to the world of photography. Sure, I had taken photos before–even ones that I thought possessed artistic or nostalgic significance. Living in Alaska makes it hard to not get good photos. I caught the bug bad, and although I have some great photos from my time there, I wish that I would have had a better tool for the job. That is what this post is about. It is not about my love for DSLRs or rangefinders, but my love of photography. I subscribe to the school of thought that one is not "better" than the other, but that there are many advantages of both. As for disadvantages–I never feel disadvantaged with any camera in my hand. They do both offer their own unique shooting challenges though. That makes it more fun.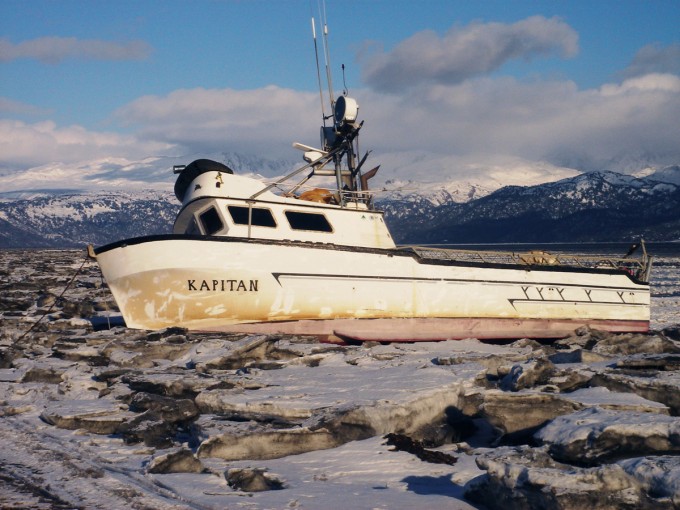 For good or bad, I will not be specifying what gear I used for each picture. This article is not a review of any specific piece of gear, and I don't want to distract from the images. I will say, however, that save for the image above, they were all taken with a Leica of some sort. This is made necessary by the catalyst of this story; my recent pilgrimage back to the roots of handheld 35mm photography. I am very young. Although my first exposure to "real photography" was a high school class in which I developed and printed my own images, the majority of my photography experience has been that of the world of megapixels and LCDs, not of enlargers and miasmic chemicals.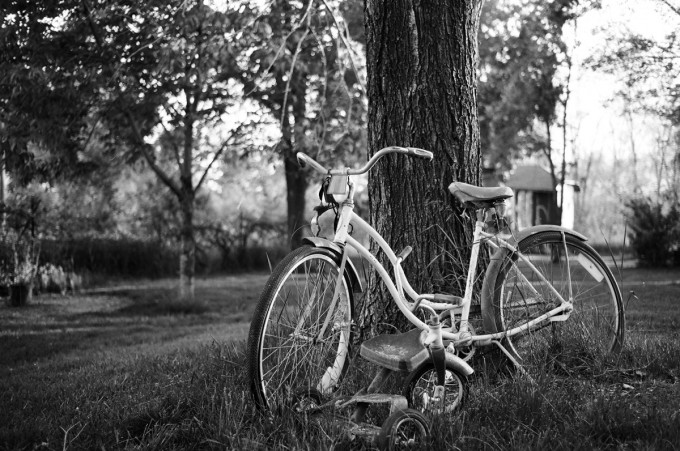 I create images because I love looking at them. I create images because I like to document where I have been, and what I have seen. I take photos because my extended family expects me to use my skill and be the "family photographer." I create images because I like using technology. I shoot photos because it allows me to help out loved ones when they need them for some reason. I create images because it helps me relax. With the varied amount of reasons I shoot–some because I have to, or feel obligated–it makes sense that I like different cameras for different situations.
Photography is a multi-faceted endeavor. Despite all these different situations, if I am not enjoying it, it is all moot. I reached a point where I didn't feel challenged anymore. This is not to say that I mastered photography–far from it. I think that everyone has fallen into a rut at times. For me it was going out to the same spot by the lake, getting a sunset picture, and posting it to Flickr. Sunset pictures are great, but if it is all you do, it can get a little dry. I could have chosen to tackle flash photography with strobes and reflectors and all those other things I don't understand, but my back was already aching with my tripod, camera and bag of lenses strapped around me. More gear to haul did not sound desirable. So I decided to go the opposite way– simplify.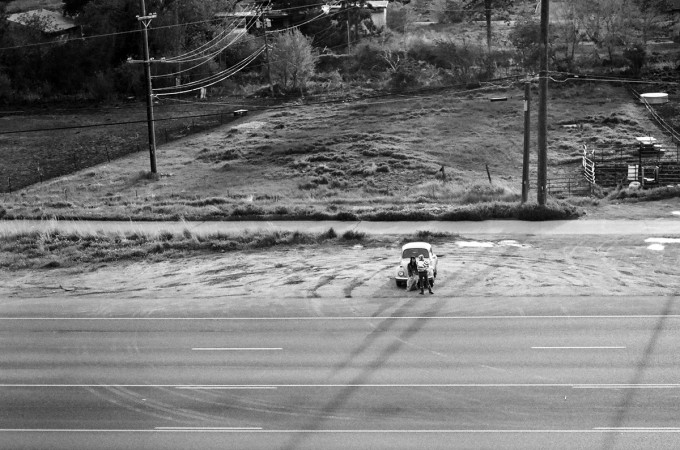 We have all heard people extol the virtues of rangefinders. Their spartan controls and simple disposition allow the photographer to focus on the subject. This is the reason I decided to go with a film rangefinder. Yes, you can set your DSLR to manual focus, shutter speed and aperture; but the temptation is always there to use fancy features, not that there is anything inherently wrong with taking advantage of modern technology. With my specific goal in mind, to try and create great images without relying on crutches like HDR imaging or an entire backpack full of gear, these features didn't fit into my plan. I got tired of people seeing my photos and asking what camera I used to take them. Any photographer knows that this can be insulting even though the enquirer usually means well. Cameras take great photos by themselves just as much as guns walk around shooting people… I wanted to prove to myself that I could do it, because to be honest I wasn't sure.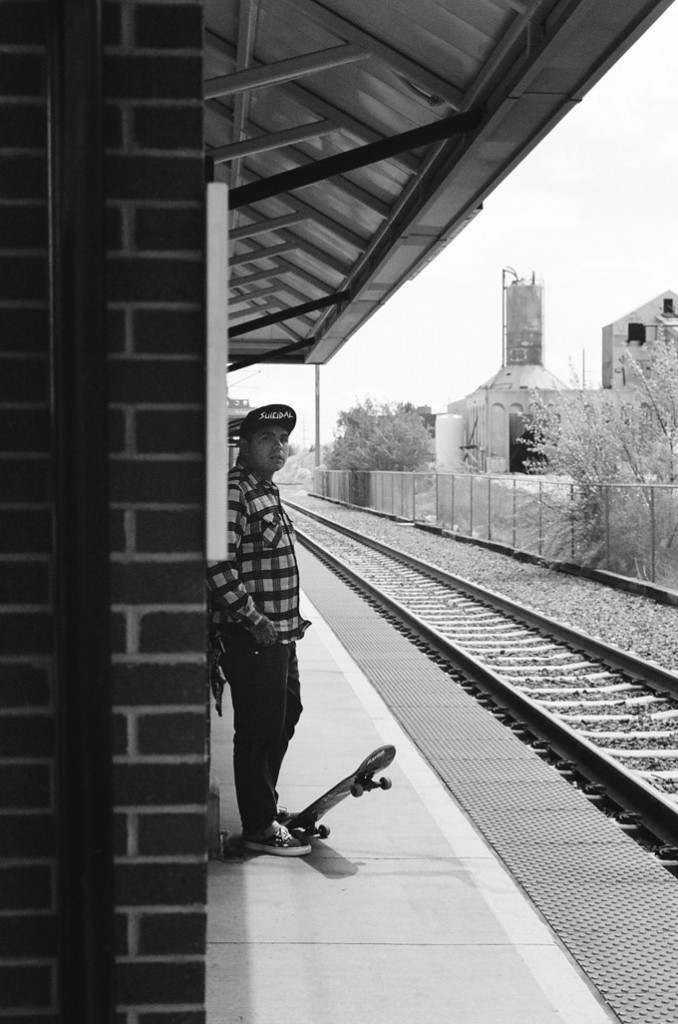 I got hooked on using HDR in subtle ways because it is comforting to never blow the exposure, and non-photographers are amazed by every HDR photo they see. I will still use it, sure, but lately I have been trying to branch out to other types of photography, beyond the sweeping landscapes I usually shoot. I have been trying to take pictures of people. Some might call it street photography, but I don't want to label it that lest I then be charged with not practicing real street photography for not always shooting black and white or something. Shooting strangers is a challenge to me. People I don't know aren't as easy to take pictures of as large stationary vistas. They are harder to find as well (where I live).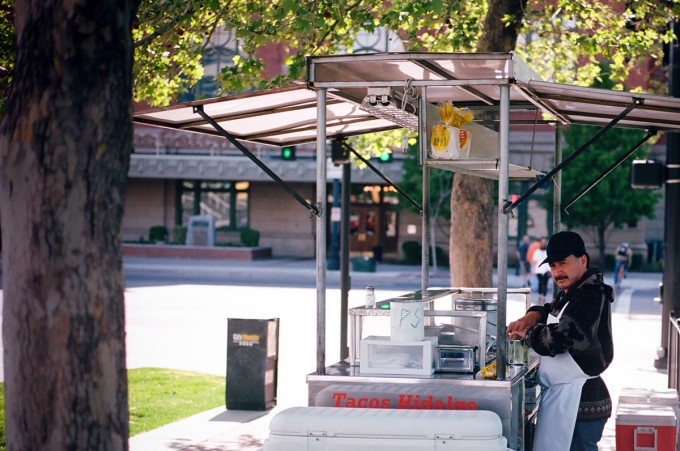 The first time you set out to a photogenic location or event with only the camera and one lens strapped around your neck you will see what I was attracted to. I have always been a bit of a minimalist. I just graduated from college managing to rarely carry a scrap of paper. I scanned all my syllabus' in as PDF's and used eBooks when available. I get great joy out getting by with just enough. Some people get joy out of having everything they might ever need with them at all times. I am not one who carries a bottle of mouthwash with me in my bag. In all seriousness, I was looking to trim my gear collection, and separate photography from technology. I am very capable with photoshop. I can do things with my smartphone you didn't know was possible on a computer. Technology is not a challenge for me. Losing the technology is my challenge. I wanted to break down the barriers between myself and the images I create. Perhaps some people desire to become better at using photoshop or the other tools available to improve images. I believe that if your only intention is to create a beautiful image–and not document the human condition or reality–go hog wild with photoshop. If you are not presenting your work as unretouched or as anything but a digital illustration, by all means use the tools available to achieve the effect you are looking for. My desire was the opposite, however, I wanted to shoot naked.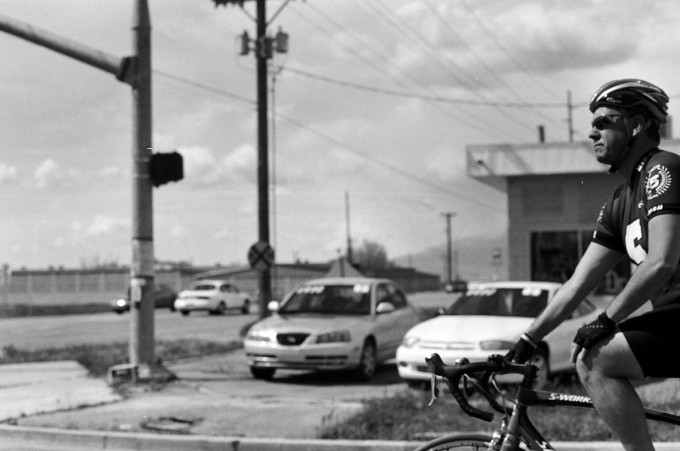 My experience has been positive. If you are reading this while contemplating trying film or some other photographic venture, whether it be rangefinder, flash, street, or underwater photography–just try it. You have nothing to lose except naivety.
You can find more of Tyson's images on Flickr, username Clancycoop. He is also on Twitter (and most other places) under @Clancycoop.
[ad#Adsense Blog Sq Embed Image]