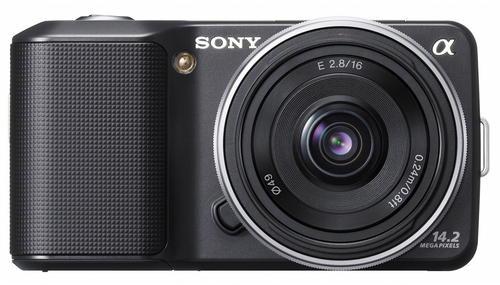 When it rains it pours! I have so much new stuff here that I am having a hard time finding places to go to get some decent photos! Today I was able to get a hold of a Sony NEX-3 kit with the 16mm f/2.8 lens. The Sony NEX-3 is a camera that seems to be going head to head against cameras like the Olympus E-P1, E-Pl1, Panasonic GF-1, etc. The cool thing is that this Sony has a larger APS-C sized sensor which is 58% LARGER than those in the M4/3 cameras, so in theory, this should give us better high ISO as well as better image quality.
Here is a quick video I just made in my office, which had horrible light (so excuse the color shifts) and I was shooting it with the Pentax Kx which does not AF during video 🙂
The NEX-3 feels great in the hand, seems well made and is pretty small with the 16 2.8 lens. The NEX-5, which is an extra $100 or so is smaller and with a metal body but it has the same sensor and IQ.
I only shot with this camera for a little while today but will be using it more and more over the next few weeks. I am interested to see if I will like it enough to replace my E-Pl1 setup. So far, I really like the design of the body but am not in love with it's menu driven settings. I prefer cameras with external controls and the NEX series is pretty much all menu driven meaning if you want to change a setting, you have to do so from within a menu (for most settings). I have to be honest though, the Olympus E-Pl1 also has quite a few menu driven settings and this is just a fact of life with these small interchangeable lens cameras. Those who buy this camera probably prefer this anyway 🙂
I will be reviewing this camera in full soon but wanted to post this video because there is quite a bit of interest in these new small power packed designs. I also thought a video would be cool to do. So look for my full review soon which will go over all of the settings, have a more detailed video as well as have TONS of samples. BTW, This is now the worlds smallest interchangeable lens camera (The NEX-5) according to Sony.
My 1st Impressions of the Sony NEX-3
Small size, decent build – feels great
Design – you either love it or hate it. I love the looks.
16 2.8 is nice but maybe not as sharp as the Olympus 17 2.8 when wide open
I love the fact that this has a larger APS-C sensor and high ISO capability up to 12,800. This means that 6400 will actually be usable, somewhat 🙂
720 P HD video seems good so far but I need more testing with this.
Love the LCD – crisp, clean, looks great and its tilt-able.
In camera PANO is pretty cool – just sweep the camera and it automatically makes the pano.
Not a fan of the menu driven controls or the clunkiness of the add on flash.
Picture Quality – Seems really good, but softer than the Oly E-PL1 with 17 2.8 (when shooting JPEG, bit the Oly is GREAT with JPEGS)
Overall, my 1st impressions are good. $549 is just about right for what we are getting here and Sony added some nice features to these cameras. Also, a Leica M adapter should be out soon, and  this is cool because of the bigger sensor! The more I use it, the more I am enjoying it.
Full review soon, but here are a couple of first snaps with the NEX-3 and the 16 f2.8, all at 2.8 and all JPEGS.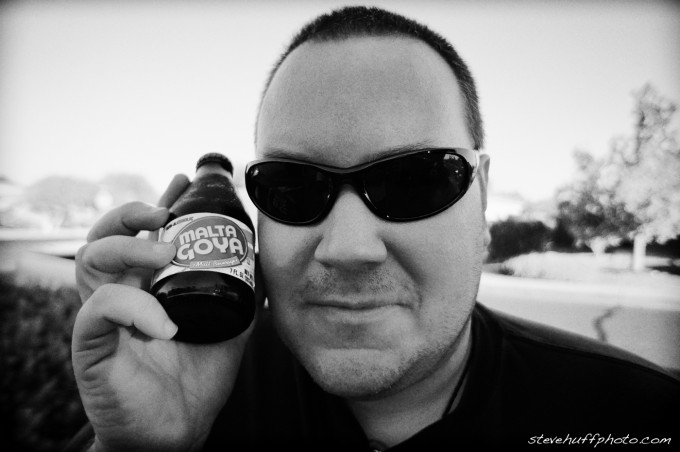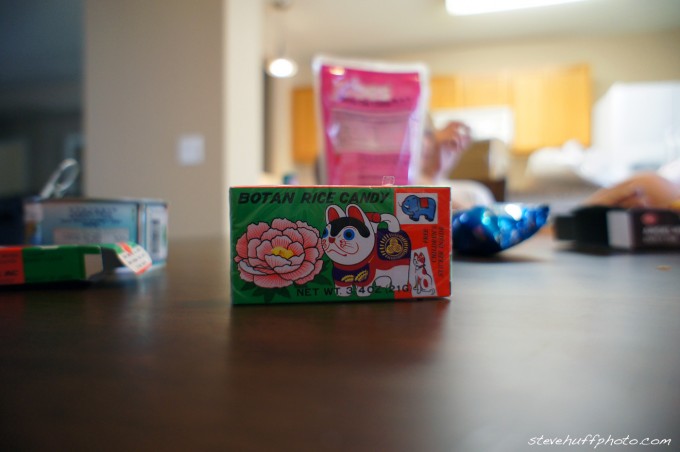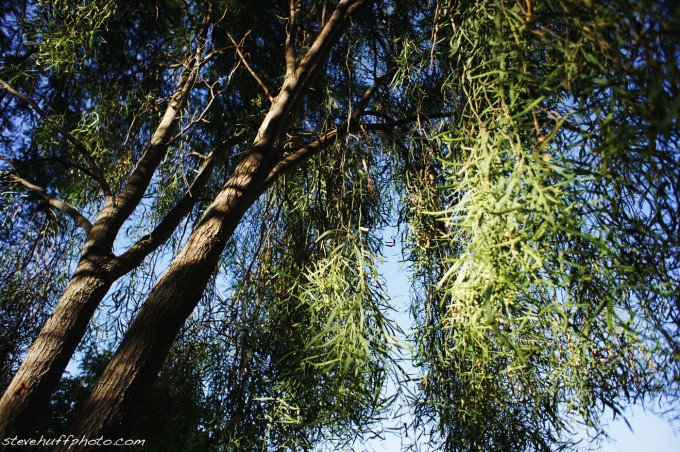 Another lens I have here for review, the rare Hexanon 50 1.2 for Leica M mount…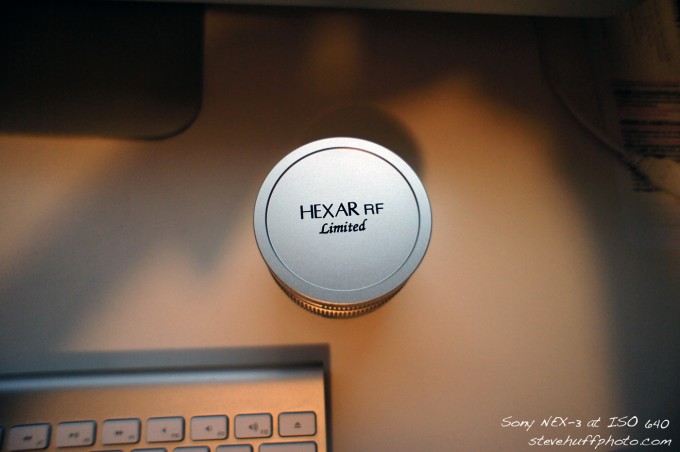 BELOW – ISO 1000 f/2.8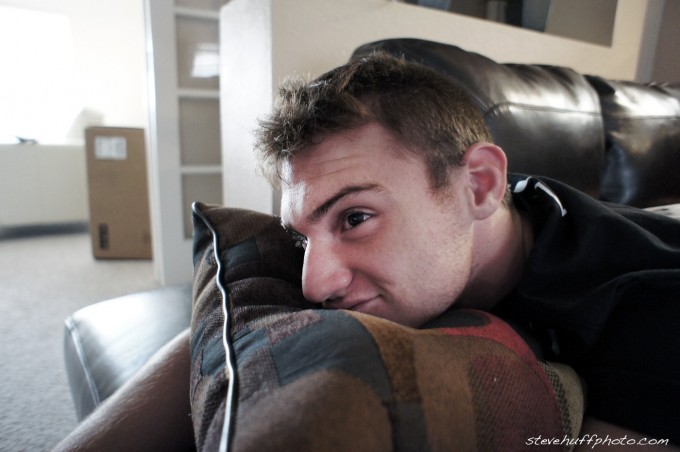 OK, here is a LOW LIGHT JPEG at ISO 6400 shot in LOW light (Night indoors)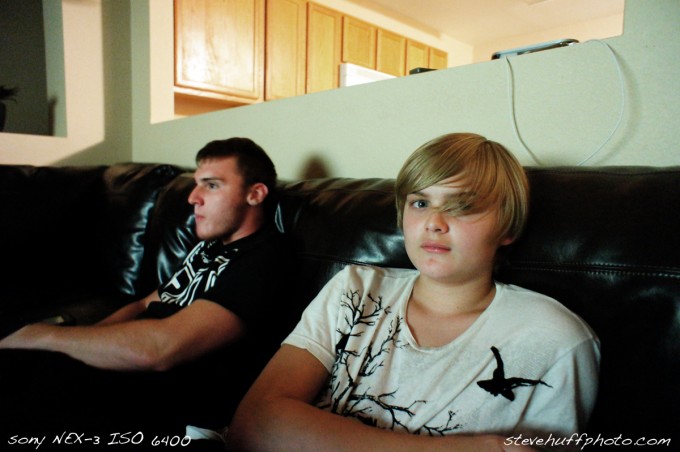 [ad#Adsense Blog Sq Embed Image]