How I became a rangefinder aficionado – by Felix L. Esser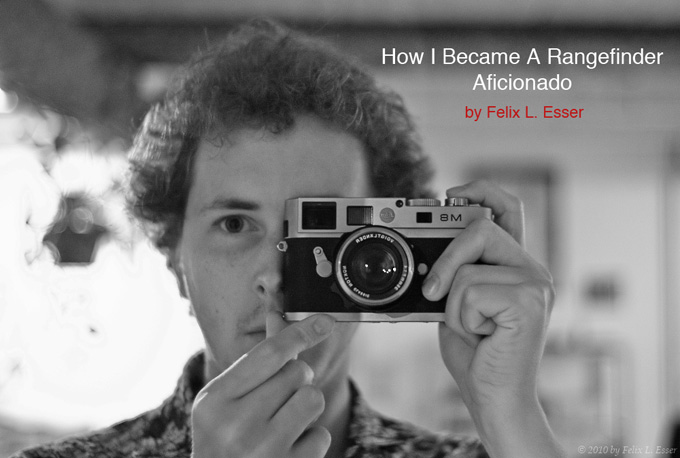 ABOVE: M8 + Nokton 35/1.4
First of all, I'd like to thank Steve Huff for giving me the opportunity to write a guest article for his website. I feel very honored, as there have already been many great articles by many great photographers here–besides the great work Steve is doing here. I've been a frequent visitor to Steve's site for about a year, and he (and all of you who are contributing here) is partly responsible for my decision to try out rangefinder cameras in the first place. I am thus glad to be able to contribute to this site by writing this little essay, and hope that you enjoy reading it as much as I did writing it!
I first read the term 'rangefinder' in an article on the Epson R-D1s a couple years ago*. By that time, I was shooting my trusty Panasonic FZ30 superzoom bridge camera, and wasn't as much into photography as I am now. (Had you asked me the difference between aperture value and exposure time by then, I couldn't have told you–let alone explain what the terms even meant!) So you can imagine how I felt about this "exotic" device–I had no understanding for it at all. (In fact, my exact thoughts were something like "Who shoots such a thing! Looks awfully complicated!" :-))
I'd like to digress at this point and tell you a little about myself. I'm 27 years old at the time of writing this article, graduated from studying Comparative Indo-European Linguistics about a year ago, am married and have a son approximately 1 ½ years of age. As much as I love my profession as a linguist, my great passion is photography (although it only came to be that during the last year or so). I mainly take pictures of my family, but also of the world as I see and experience it, so I can remember where I have been and what I have done. I like to share my work with others, hoping to be able to inspire people by sharing what inspires me. I wouldn't consider myself a technically good photographer at this point–I just love to take pictures, to tweak them to my liking, and to look at them and share them. But I am also interested in the work of others–contemporary photographers or masters of the old days–, to find new inspiration and enhance my photographic skills. Who knows, maybe one day I'll be able to make some money from it!?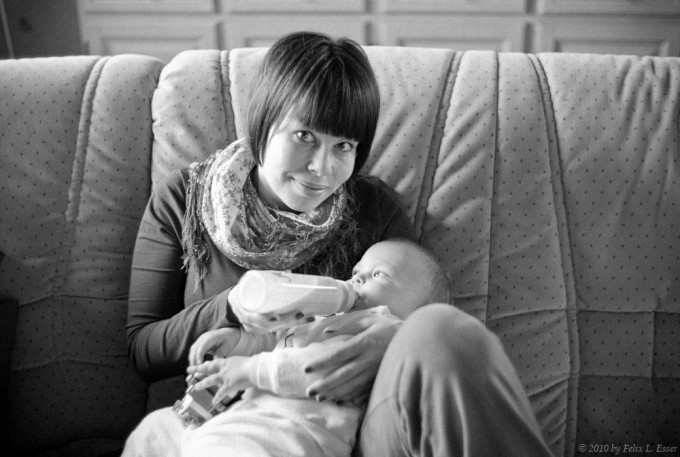 My wife and son – M8 + Nokton 35/1.4 @ f/1.4, ISO 640
My son was born in February 2009. Before that, I had always enjoyed photography (to the extent where not much more than pointing, shooting and then looking at the result was involved), and being sort of a tech geek, I was also always very interested in the technology behind it (and thus pretty quickly gave up on film when digital established itself as the new standard). After my son was born, I quickly realized that I couldn't capture many of those magic moments with my FZ30, as the combination of an f/2.8 lens with a maximum of 400 (quite noisy) ISO didn't allow for much available light work. So I got the Olympus E-P1 (because it looked nice) and the Panasonic Lumix 20mm f/1.7 lens (because I finally understood what aperture values were all about) as soon as both were readily available–and from that point onwards my interest in photography made a huge leap forward. The new possibilities were vast and overwhelming, the images looked so much nicer and I felt so much less restricted suddenly. It was like a revelation, as if a hidden door had suddenly been unlocked.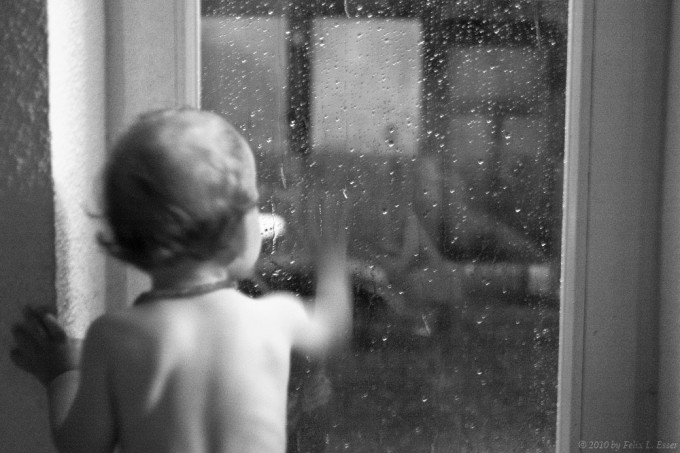 ABOVE: Watching the rain fall – M8 + Biogon 2/35 @ f/2, ISO 2500
Sometime late last year, I accidentally and completely unintentionally stumbled across this website. I don't' remember what exactly I was looking for (possibly a review of the E-P1), but reading Steve's articles and seeing the work of him and other Leica shooters, I became so fascinated by rangefinder cameras (and Leicas in particular), that the craving to experience rangefinder photography myself became stronger and stronger–up to the point where I couldn't resist anymore. So I got myself an old film rangefinder (a 1969 Yashica Electro 35 GT), just to see if I'd like it … and experienced a similar kind of revelation as I first had with the E-P1. A whole new world of possibilities opened up in front of me–again. I felt like having so much more control suddenly, and the relation between me and my subject becoming so much more direct and intimate. You can probably imagine that it didn't take much time until I lusted for a real Leica …
Let me digress once again. I do have considered (D)SLRs, multiple times in fact. The last time was before I decided to get the E-P1. But I wanted something smaller, more portable, less obtrusive. I have shot a film SLR several years ago–a Pentax ME Super, coupled with its standard 50mm f/1.7 lens, which was, in retrospective a very nice combo I probably shouldn't have parted with–, but at that time my interest in manual operation wasn't really existent. Today, when I look through a DSLR viewfinder, I can't imagine getting friends with it. Not after having experienced the Leica M rangefinder, anyways.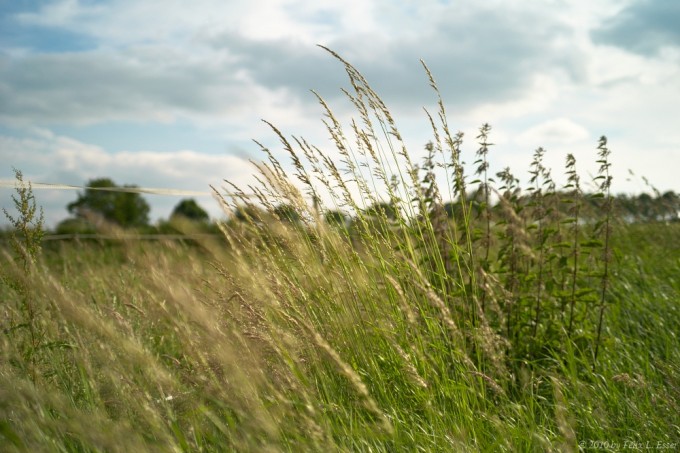 ABOVE: Weed in the wind – M8 + Biogon 2/35 @ f/2, ISO 160
Now, being the kinda tech-geek that I am, I knew that if I were to get a Leica, it had to be a digital M. I also knew it wouldn't be the M9–not in my professional and personal position. So I went for a quest on a used M8, and found a lovely second-hand chrome version for an acceptable price. When I first held it in my hands, I knew I was finally at home. That solid, all-metal body, the large and bright viewfinder, the sheer sensation of holding something in your hands that has been carefully and meticulously assembled by just a few talented craftsmen in a small factory somewhere in the rural areas of Western Germany (and, coincidentally, not at all that far from where I live)–it just felt so right, so basic, so natural. Holding a rangefinder camera–and a Leica M in particular–in your hands and up to your eyes is just a really, really special experience. It might not be everyone's cup of tea, but it sure is mine.
Today, I am shooting my M8 whenever I find the time. Despite being smaller than most DSLRs, it is still considerably more bulky than my E-P1, so I can't carry it with me everywhere–that's what I've got the Olympus for. But I do take it with me on many an occasion, and especially when I know I want the best image quality. Yes, the M8 is four years old now, and in the digital world this means it's already a classic. But even though it might be technologically "outdated", it does still deliver much richer files than most of what you can get in the consumer segment today. The latitude for processing that the M8's files offer is just astonishing–over- or underexpose your images by one stop, and the DNGs still have more than enough reserve to spoil you with a great-looking picture. And thanks to the non-existent anti-aliasing filter in front of the M8's 10 megapixel Kodak CCD, the amount of detail being captured is just stunning! Even at 100% magnification, a crop from an M8 file can easily be used for web presentation. Try to do that with your leading-brand consumer DSLR–not even to mention your holiday snapshot superzoom compact.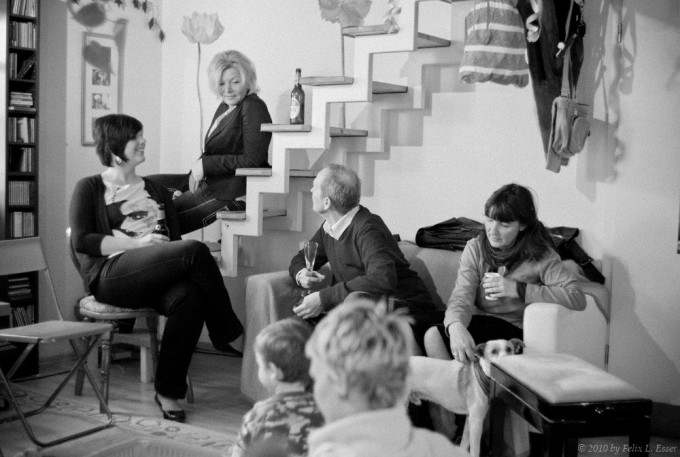 Party scene – M8 + Nokton 35/1.4 @ f/1.4, ISO 640
I know, photography isn't just about the gear, it's also (or even primarily) about the skill of the photographer. I've seen many great pictures taken with cameras that come at a much lower price than the M8 (the Holga, for example, or even cellphone cameras). But for me, taking a picture isn't just about applying the rule of thirds, or correctly framing the "decisive moment" from the right angle–it's also a great deal about the experience of taking the picture, as this is what helps me forget the hassles of everyday life and work. In this manner, shooting the M8 is also a bit therapeutical for me–it helps me focus my mind, calm down my thoughts and just enjoy what I am doing. Besides rewarding me with so many invaluable memories that don't get lost in the maze of my subconscious mind …
* Technically, it wasn't the term 'rangefinder' but its German equivalent 'Messsucher'.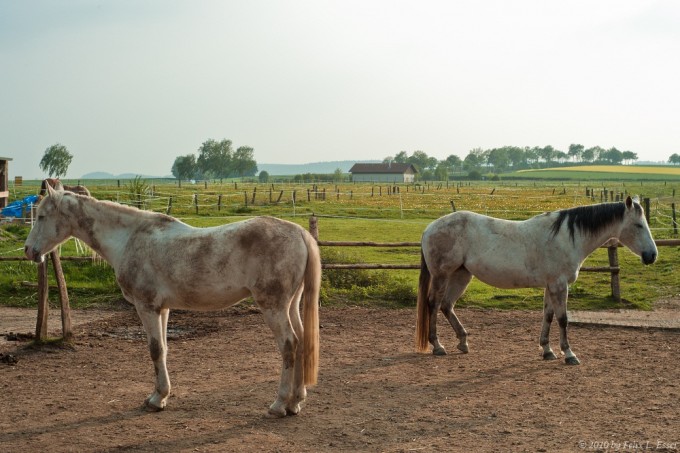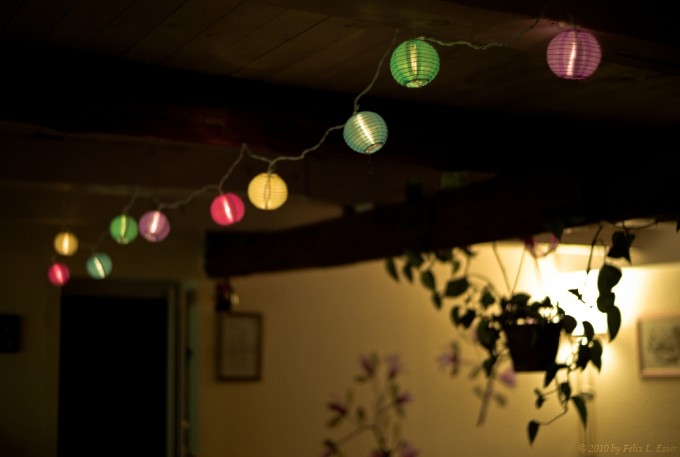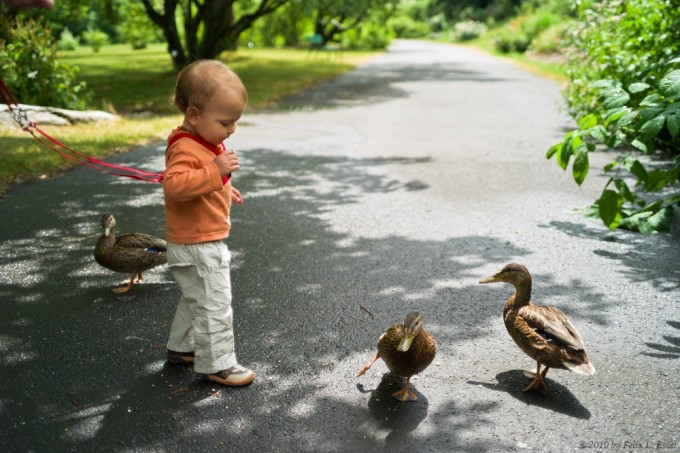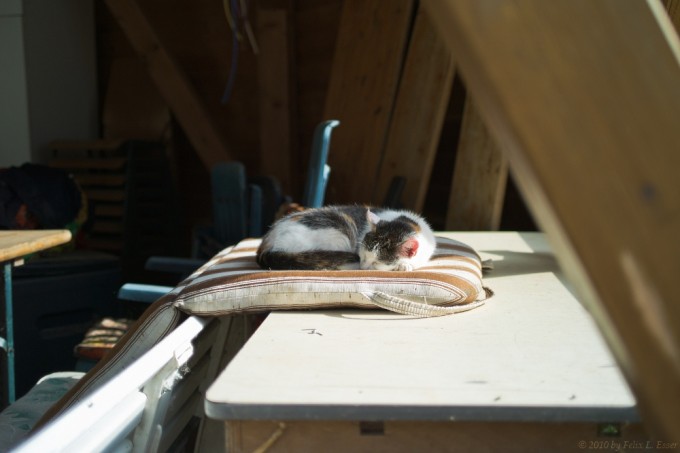 You can see more of Felix at his blog HERE! Lot's of cool photography info 🙂
[ad#Adsense Blog Sq Embed Image]