The Pansasonic G2 Digital Camera Review
By Steve Huff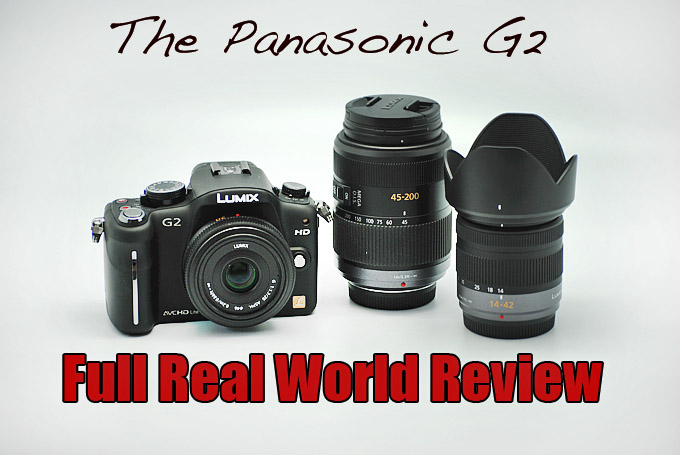 Man oh man! The past few days I have been out of town in Chicago and shooting with a Panasonic G2 camera, which I is a camera I never thought I would enjoy for many reasons, but mainly due to its styling and form factor. Who would have guessed that after a couple of weeks with the G2 that I would grow to love it so much that I would decide to purchase it along with a 20 1.7 and 45-200 lens set! Yep, after two weeks of shooting with this camera and the two lenses I decided that I HAD TO HAVE ONE for myself. Now, don't stop reading thinking this is a slam dunk for the camera because there are still some things I do NOT like about it and I will go over these things (see the "cons" section) in this jam packed review.
If there is one thing I enjoy it is writing about camera I really like, which is how this blog started almost two years ago with the Leica M8 review. I do not dig writing tech reviews on cameras that bore me, nor do I enjoy writing negative reviews on cameras that suck… and well..also bore me. Nope, I enjoy writing about cameras that I really enjoy shooting. The cameras that have character, a great usability factor, and put out really great image quality. The G2 is one of those cameras so this is why I decided to review it and write about it.
The Panasonic G2 is a mirror less semi-small camera made by Panasonic and it uses the Micro 4/3 format which is the same as the Olympus E-p1, E-p2 and E-Pl1. It's also the same size sensor as the Panasonic G1, GH1 and the upcoming GH2 and they all have a 2X crop factor which means if a lens is a 20mm lens on Micro 4/3, that lens becomes a 40mm equivalent, so it is like using a 40mm in regards to magnification. This also means a lens like the 45-200 becomes a 90-400mm, which can be quite useful.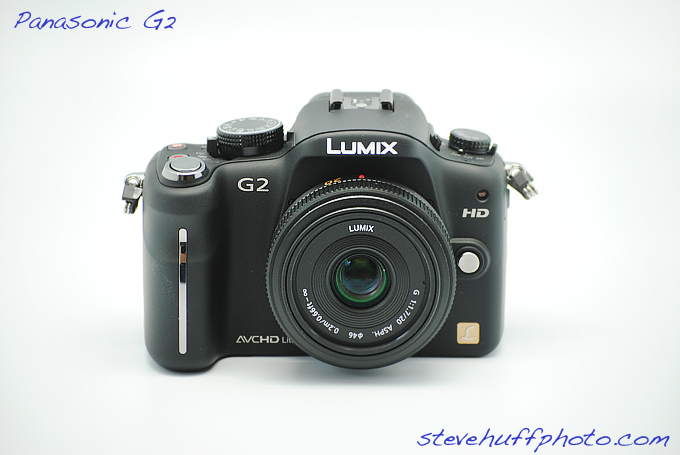 The G2 is an improved version of the popular G1 which lacked video. The G2 now includes 720P HD video capabilities and a new touch screen LCD. Micro 4/3's has quite a few fans and probably an equal number of haters. The format has its fans because most of the M4/3 cameras are very small but put out superb image quality that is ALMOST up there with most APS-C DSLR's. I SAY ALMOST because there are a couple of areas where the M4/3 format is lacking, and one of those is dynamic range. The other is high ISO noise.
Me, I have been a fan of Micro 4/3 since the start with the Olympus E-P1. There are those drawbacks though, like limited Dynamic Range (which can lead to blown highlights) and dodgy high ISO performance (usually up to 800 is good on M4/3) but with each generation of camera, Micro 4/3 seems to be getting better and better and for me, the G2 is probably the best of the bunch that I have tried to date. I just love this gorilla picture I snapped with the G2 and 45-200 lens, fully zoomed to 200mm and handheld at 1/15th of a second…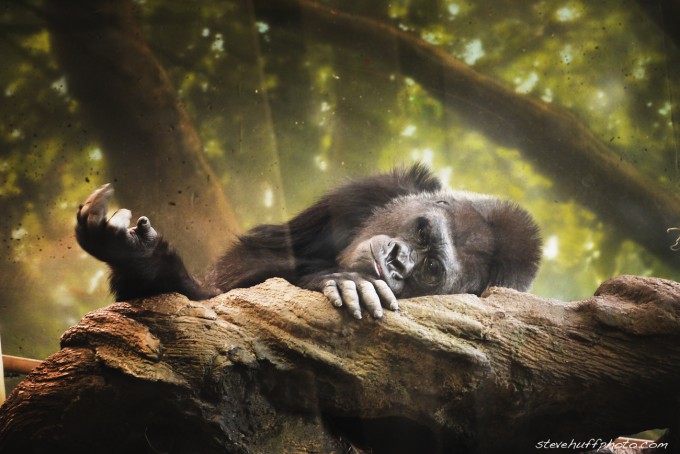 Panasonic G2 and 45-200 at 200mm – 1/15s, ISO 400, handheld, f/4.3 – Click image for larger and better version
This review will go over the cameras features, the cameras capabilities, and the cameras strengths and weaknesses. It will not include and B.S. charts, graphs or technical tests but will feature loads of real world photos shot with the camera and the Panasonic 20 1.7 and 45-200 lenses. The entire cost for the camera and these two lenses is UNDER $1300 and this gets you into a system that can produce beautiful photographs without breaking the bank, or having the weight of a large DSLR and pro lenses. I have to say, the little $250 Panasonic 45-200 is one hell of a lens for the money. It may be slow but its results are terrific. The shot of the gorilla above was handheld at 1/15ths at 200mm!! (which is the equivalent of 400mm on a full frame camera). Not bad huh?
I have read a couple reviews of this camera and as usual, came away disappointed in the reviews. Why? Well, why is it that most reviewers these days seem to rush out the review with mediocre images that look like they ran out in and grabbed some snapshots in one hours time? They then write a short review saying the camera sucks. Unreal. Are there any reviewers out there these days that care about TAKING PHOTOS and really pushing the camera to see what it can do? I put up my fair share of "snapshots" but when I write a review I usually have a couple of weeks of daily use under my belt. Usually. 🙂 So do not expect this review  to mirror all of the rest as this one is based on taking photos, not testing for sharpness and speed. Therefore, it may be a little more positive than others. When I snap photos I do not worry about the super geeky details, I just love it or I do not. If the quality is there, and everything else is there then I enjoy it. Again, if I try a camera that I hate, I usually do not review it or write that much about it.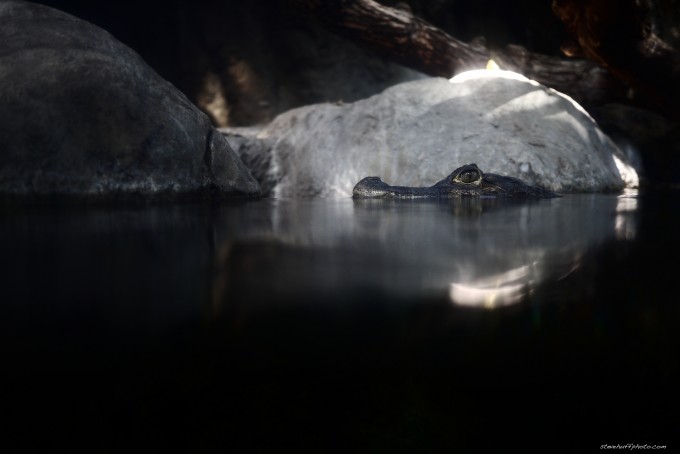 Panasonic G2 with the 20 1.7 lens at f/1.7 – ISO 250 at 1/60s – Click for much larger version that looks MUCH better!
The Panasonic G2 and why to choose it over a cheaper G1
The previous model of the G2 was the G1 and I can honestly say that I never really owned that camera or used it for more than a couple of shots in a store. I always dismissed it as I was a fan of the Olympus PEN series for their cool styling and sleek bodies, but now the G2 has converted me to Panasonic and mainly due to the swivel LCD and the EVF, which really rock! I also seem to prefer the color I have been getting out of the G2 over the E-P2, which is saying quite a bit as Olympus are known for their color.
The newer G2 is not perfect though as it does not give you manual control over video like the higher end GH1 and soon to be released GH2 BUT it does record really good HD video as is, where the older G1 did not even do that. The G2 also has a new touchscreen control system which to many seems like a gimmick but I have to say that I used it several times over the course of the last two weeks. It's awesome for focusing. It also uses the same 12.1 Megapixel sensor as the G1 so in theory, the IQ should be the same.
But the facts here are that the G1 is about $500 right now (if you can still find one new) and the G2 is $700. Why should you buy the G2 over the G1? Well, you shouldn't if you do not want an HD Movie mode or a touch screen! Yea, save yourself $200 if you just want a really good camera that gives you DSLR quality in a MUCH smaller package. The G2 seems like it may have better dynamic range that the G1 but others have reported that the IQ is the same. I can not say as I did not use the G1 much at all. I can say that the G2 is giving me better IQ than the Olympus Micro 4/3 offerings, which is saying a lot as I really enjoy the E-P2.
Here are three shots I took in the Zoo with the 45-200 lens. The 1st at 200, the next two at 45…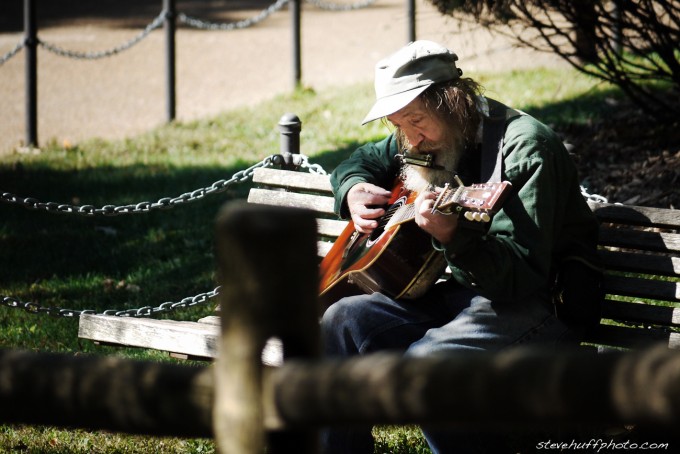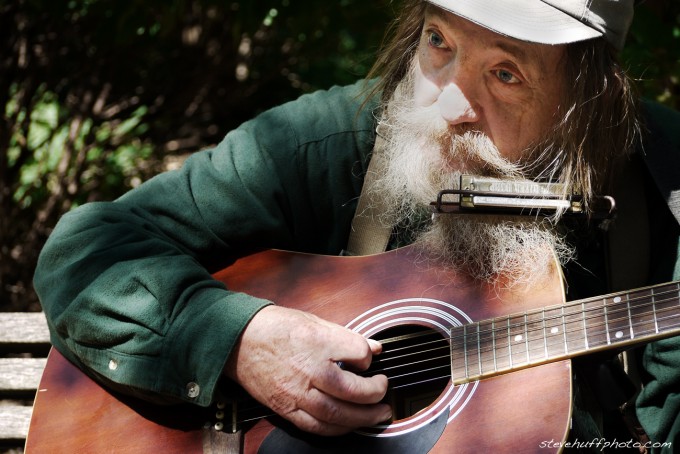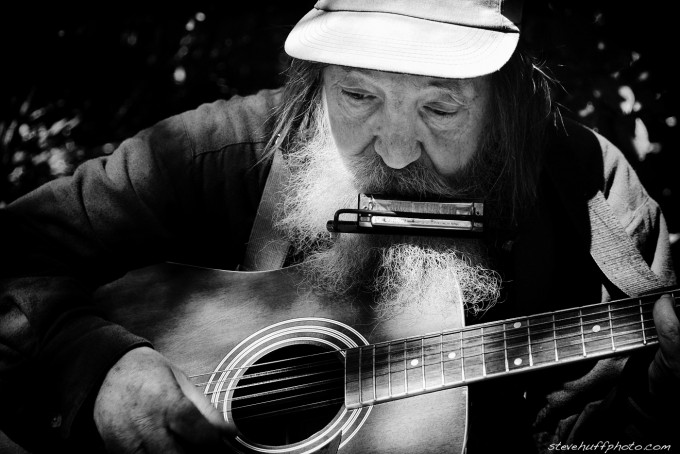 All three shots above taken with the Panasonic G2 and 45-200 lens at 45mm, f/4 and ISO 100. The last one was converted to B&W using Silver Efex Pro. You can see that the Dynamic Range is limited with Micro 4/3 as his nose ended up blown out in image #2. Still, I like the image. Click on any of them for a larger view.
FEATURES OF THE PANASONIC G2
(taken from the feature list at B&H Photo)
Double Live View
Full-time Live View works with both the LCD and the Live View Finder. This means that, no matter which way you shoot, you see before you shoot how adjusting the exposure compensation, white balance, aperture and even the shutter speed will affect the image. On the G2, both the LCD and the Live View Finder boast true Full-time Live View capability. The Live View Finder has large, approximately 1.4x (0.7x in 35mm format), magnification and an approximate 100% field of view. This combines with 1,440,000-dot equivalent resolution to make it easy to get the exact image that you see through the lens.
3.0″ Free-Angle LCD
The large 3.0″ (7.6cm) LCD rotates 180° horizontally and 270° vertically, making it easy for you to capture dynamic shots from extreme angles without getting into an awkward position. And when the lighting around you changes, the LCD backlighting level automatically changes too, so you get comfortable, easy-on-the-eyes viewing at all times.
Touch Screen
The Lumix G2 is the system camera with touch-control shooting. Just touch the LCD to indicate the subject, and the G2 focuses on it instantly. Choose from four AF modes to match the conditions. You can also operate the auto focus and shutter release at the same time with just a touch, for a completely new way to shoot.
Adjust Exposure Meter with a Touch
You can adjust the exposure compensation by sliding your finger on the aperture and shutter speed settings in the exposure meter shown on the LCD. The range in which appropriate exposure is not possible is shown in red, so you can intuitively grasp the corresponding aperture and shutter speed combinations.
One-Touch HD Movie Recording
The hybrid Lumix G2 lets you take both high quality photos and HD movies. You can shoot breathtaking HD (1280x 720) movies in AVCHD Lite (MPEG-4 AVC/H.264). You can record for a longer time without running out of memory because AVCHD Lite stores less data than Motion JPEG while maintaining stunning image clarity and detail. A dedicated button on the top lets you instantly start recording movies while shooting photos, without having to make any extra settings.
Motion Picture P Mode
Motion Picture P mode makes it extremely easy to shoot beautiful HD movies. You can freely set the degree of soft focusing in the background to capture rich, emotionally expressive HD movie images.
Intelligent Scene Selector
The Intelligent Scene Selector function automatically selects the most suitable Scene mode for the shooting situation you are in. These scene modes include: Portrait, Night Portrait, Scenery, Night Scenery, Close-up or Sunset.
Face Recognition
This function recognizes the faces of up to three people that have been pre-registered in the camera, and displays their names on the LCD. The Lumix G2 then optimizes the focus and brightness of the recognized faces and captures them clearly and beautifully.
AF Tracking
Touch the screen, and the G2 locks on and automatically "tracks" the subject as it moves. Once you focus on your subject, AF Tracking automatically and continuously tracks it and keeps it in focus, even if it moves, until you press the shutter release. This feature is ideal for shooting sports or fast-moving children.
Intelligent Exposure
In the Intelligent Exposure mode the camera can correct the brightness in parts of the image that are too dark due to insufficient lighting, backlighting or use of the flash.
Intelligent ISO Control
If the subject moves as you shoot, the Intelligent ISO control automatically adjusts the ISO sensitivity and shutter speed to help prevent subject blur.
My Color Mode
While taking photos the My Color mode makes it easy to capture creative images. Just aim the camera and select any of seven preset effects, including Silhouette, Expressive, Pure and others, while checking the image in Live View. The Custom setting lets you adjust the color, brightness and saturation to your liking, to further expand your creative palette.
Playback
The touch screen operation excels not only for shooting but also during playback. Users can touch one thumbnail viewed among many to quickly and easily see the full size of the desired photo. Also, to view images one-by-one, photos can be dragged across the screen to browse as though flipping the pages of a book.
HD Photos and HD Movies with Viera Link Networking
The Lumix G2 is equipped with an HDMI output terminal for direct transmission of digital image and sound signals. Just connect it to an HDTV using a single HDMI mini cable (optional). It's also easy to enjoy slideshows in which both photos and movies are played according to the recorded timeline. If you have a Viera TV, you can control the camera's playback functions with Viera's remote control unit.
Videos with Sound
To complement its high-quality video capabilities, the LUMIX G2 features advanced audio options, as sound is recorded with Dolby Digital Creator (included) and an optional accessory stereo microphone can be attached. A Wind Cut function further enhances the sound as it helps reduce noise caused from background wind.
Advanced Technology
The Venus Engine HD II incorporates two CPUs. This not only boosts image processing speed, it also helps achieve an exceptional noise-reduction performance. Also, the two CPUs of the Venus Engine HD II allow long-time movie recording in AVCHD Lite while maintaining low power consumption. And the Venus Engine HD II features a new circuit that makes Intelligent Resolution Technology possible too.
Intelligent Resolution Technology
In iA mode, the Lumix G2 automatically identifies parts with outlines, detailed texture areas and soft gradation areas, and optimizes the edge emphasis on the outlines and detailed texture areas while using the Venus Engine noise reduction process to make the soft gradation areas smoother. You can capture stunning images with details you've never seen before in both photo and movie recording.
Dust Reduction System
If dust or other foreign matter gets inside the camera when you're changing lenses, it could cling to the image sensor and show up as a spot in photos. The G2 helps eliminate this possibility by placing a Supersonic Wave Filter in front of the Live MOS sensor. Vibrating around 50,000 times per second, the filter repels dust and other particles. This keeps the image sensor clean at all times and eliminates the need for cumbersome maintenance procedures.
Lumix G Vario 14-42mm f/3.5 Asph./Mega O.I.S.
The Lumix G Vario 14-42mm f/3.5 Asph./Mega O.I.S. lens incorporates Panasonic's Mega O.I.S. (Optical Image Stabilizer), using gyro sensors built into the lens, to suppress the blur caused by a shaky hand and make it easy to shoot clear photographs even in low-light situations. Adopting an inner-focus system driven by a stepping motor, the superior optical design realizes outstanding smoothness to support the high-speed AF (Auto Focus) system of Lumix G cameras.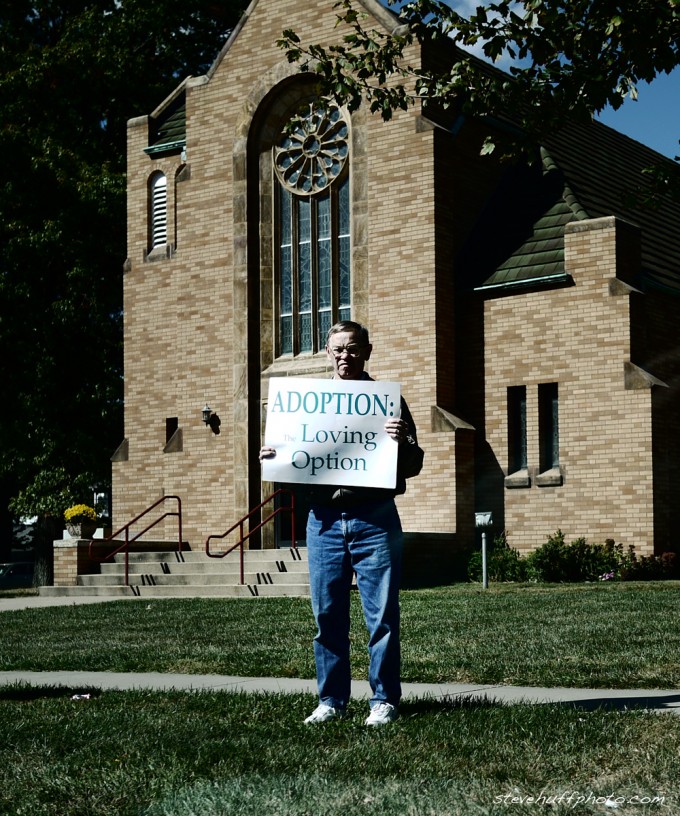 Panasonic G2 and the 20 1.7 lens. I shot this as we drove by a church (I was not driving)
OK, so what do all of these features mean for me and my photography?
So let me talk about the features of the G2 that I like.
Double live view – Well, this feature is cool as it basically means you have TWO live views on the camera. One in the beautiful EVF and one on the swiveling swing out LCD. The EVF is brilliant and the only camera where I have seen better is on the new Sony A55 (review soon). I like how you can use the LCD and if you move your eye to the EVF the LCD turns off and automatically switches on the EVF.
Touch Screen – This may seem like a gimmick but it is actually useful. You can touch the LCD to set your focus point and even use it to focus and shoot. When viewing images you can swipe  them Iphone style. Great addition to the camera IMO.
HD Video – The G1 may not give you total control over the settings with video like the GH1 and soon to be released GH2 but the video quality is very good (see my sample below) and the only complaint I have is that it records only in mono. For most users this is not an issue as for those who really want great video can move to a GH1, GH2 or something like a Canon 5DII. The G2 has very good HD video quality though.
AF modes and speed – The AF speed of the G2 is very quick and I have not missed any shots due to it being slow or sluggish at all. I am hearing the GH2 is twice as fast meaning it will be instantaneous. The G2 does good with AF and AF Tracking. No complaints!
My Color Modes – I LOVE the Silhouette and Retro color modes on the camera. The Silhouette adds some deep black and a rich color to the image and the retor setting gives your images a 70's feel. Love them both!
Size and BANG FOR THE BUCK – You guys know I love Leica but I have to give credit where credit is due…this G2 is a FANTASTIC little camera and comes in at $6300 cheaper than a Leica M9 and $1300 cheaper than a Leica X1 which is much less versatile. As for IQ…the M9 beats the X1 and the X1 will beat the G2 but when it is all said and done, at the end of the day the G2 can get close and in some cases produce a nicer looking file than even the X1. With the 20 1.7 lens, the G2 is an amazing tool. I have gotten better images with the G2 and this lens than some of my M9 and 50 Summicron images.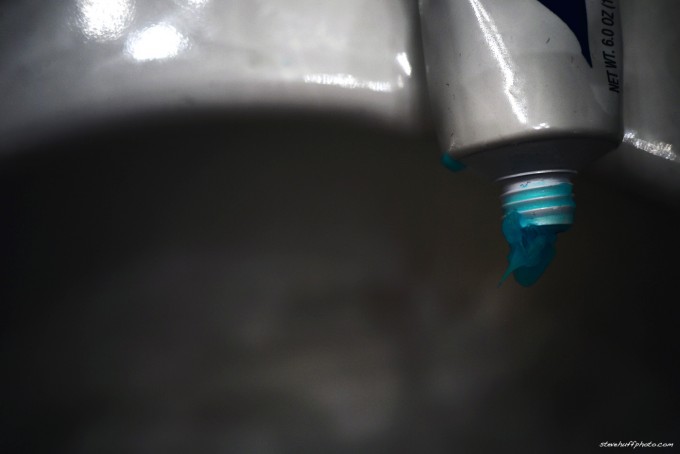 Silhouette mode deepens the black and deepens up the color…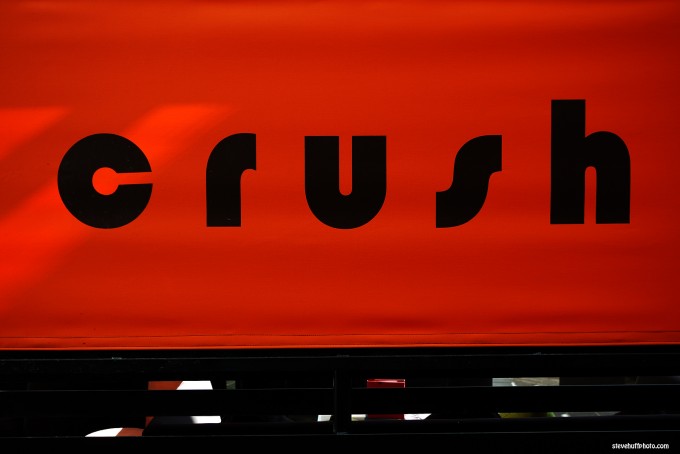 The color is bold and bright – G2 and 20 1.1 lens in Silhouette mode.
Feature wise, the Panasonic G2 has everything the average and even advanced hobbyist could ask for. It does have some weaknesses though so let's get on with the review with some full size JPEGs, ISO testing and video samples.
The Camera in Real World Use
To some shooters, the #1 thing in a camera and lens combo is the sharpness. Personally, I feel sharpness is over rated and do not judge a camera by how many lines of resolution it can resolve. Some of my fave photos are unsharp and sometimes a picture that is too sharp can not only look harsh, it can be unflattering in portrait situations. The G2 and 20 1.7 lens is a "sharp" combo but it is not over sharp and at f/1.7 it is actually very nice. I reviewed this lens on its own a while ago (can see it here) on the Olympus E-P2 and loved it so I knew I would love it on the G2. This is my fave lens on ANY Micro 4/3 system camera. If you own a M4/3 ca,era, you owe it to yourself to BUY THIS LENS!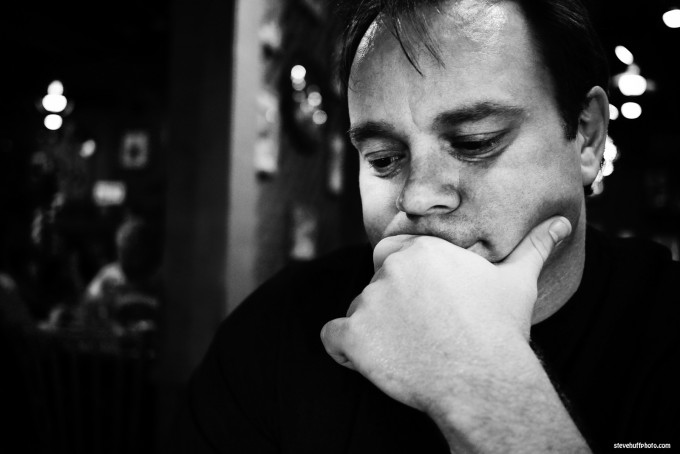 Panasonic G2 and 20 1.7 – Shot in Silhouette mode, then converted to B&W with Silver Efex Pro
FULL SIZE SAMPLES. Low ISO and high ISO…
Here are a couple of full size out of camera JPEGS you can download to check the quality. Keep in mind, these are JPEGS, just out of the camera. One is at ISO 100, one at 400 and the other at 1600!
CLICK ON THE IMAGE FOR FULL SIZE – ISO 100 – 20 1.7 at 2.2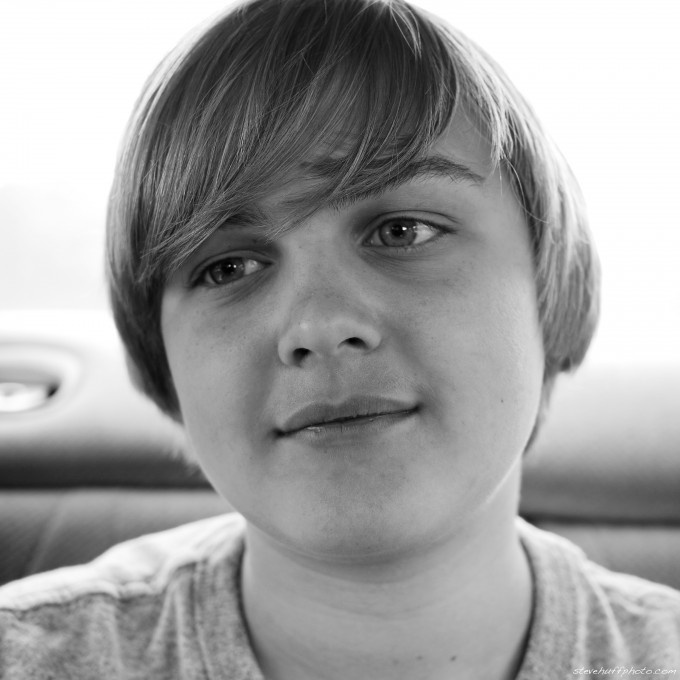 CLICK ON THE IMAGE FOR FULL SIZE – ISO 400 – 20 1.7 lens wide open at 1.7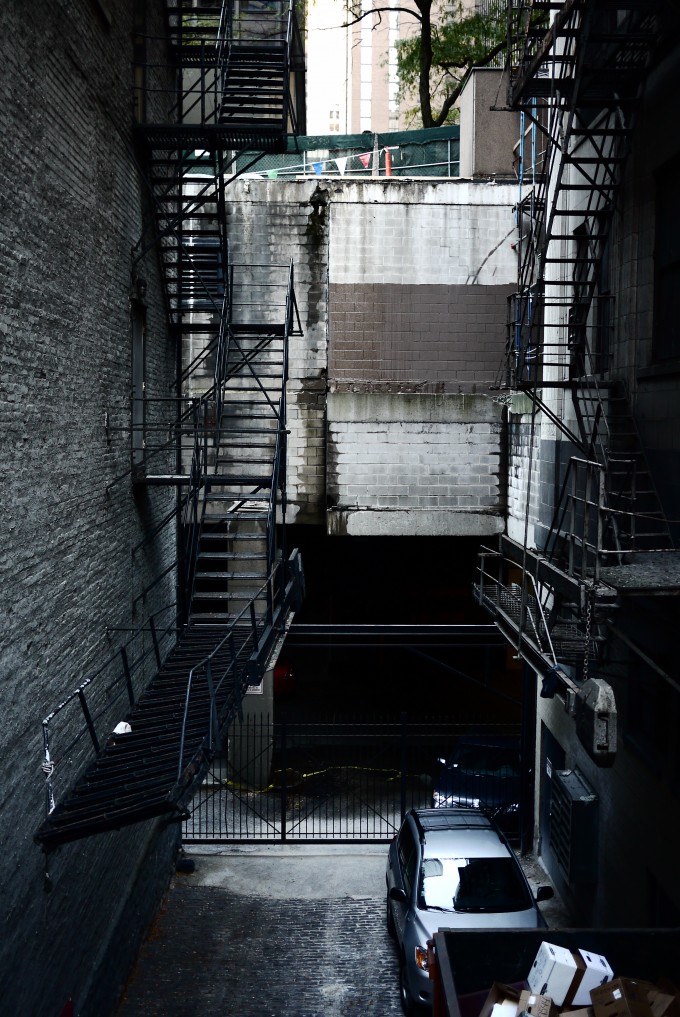 THE NEXT ONE WAS SHOT WITH IN CAMERA DYNAMIC B&W AND ISO 1600 – CLICK IMAGE FOR FULL SIZE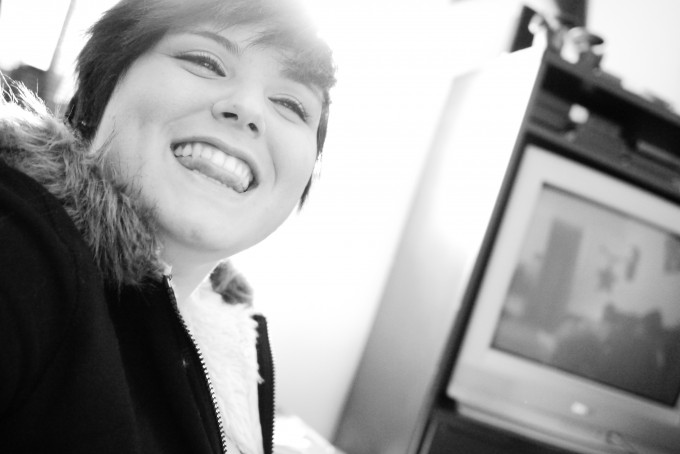 and a 100% crop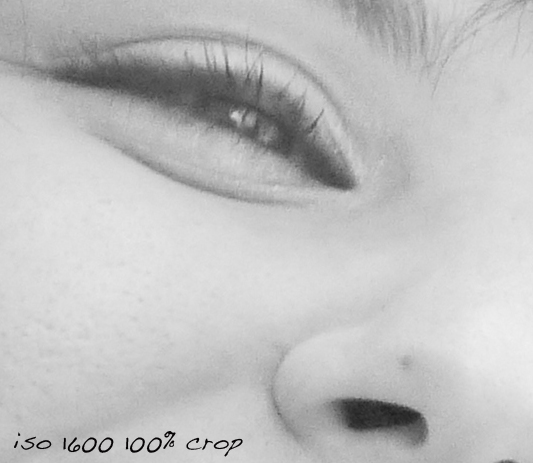 So to these eyes, ISo 100-1600 looks pretty damn good. ISO 1600 does get a little "mushy" especially as the light gets dimmer and darker but in most scenarios it looks really good. I shot hundreds of images with this camera over the last two weeks and not one of the images looked too noisy or bad in any way. For me, the ISO is fine and is all I really need in a camera. Sure, the crazy ISO of some of the newer cameras are great but usually this is never ever needed. The Panasonic G2 delivers great IQ at its base ISO and good IQ up to ISO 800 and even 1600.
The Panasonic G2 comes in Three Colors…Red, Black and Blue.
Yes, I am buying this camera for myself!
The Panasonic G2 is such a fun camera to use I decided to buy this one for myself to have on hand for those times when I need a DSLR style camera. I love the size (which is small), I love the build (which is surprisingly better than you would think) and I love the versatility with its video, interchangeable lenses, and DSLR type abilities. I touched on this in my Panasonic GF1 review (see that here) but when viewing images shot with the G2 I sit here and ask myself if these expensive cameras are really worth the money. This G2 is so good for the money that I HAD TO BUY ONE FOR MYSELF! The ease of use, the output of all of the JPEGS I shot, and the way the camera is made with the controls on the BODY instead of in the menus, and the gorgeous EVF made me jump. I considered waiting for the GH2 but it will be quite a bit more and from what I understand the huge jump in quality will be in the video and not so much in the image quality. The G2 is in the "sweet spot" of the Panasonic Micro 4/3 mount cameras. It is easy to use and easy to get great results. I will review the GH2 though…soon.
VIDEO VIDEO VIDEO!
How about some fun video? The first one is a commercial for the G2 by Panasonic and the second is a video I put together with some quick clips I recorded while in Chicago this past weekend. Enjoy!
Here is a cool TV commercial on the G2. Gotta love it!
and now some of my video samples from this camera…
THE PROS and CONS of the Panasonic G2
Pros:
The Build and Size is just right.
The EVF is AWESOME and a step above just about anything else out there (besides the new Sony A55)
The Swivel out LCD works great.
The Image Quality is up there with the best of Micro 4/3
Battery life seems good, about 400-450 shots on one charge
Controls are on the body, not hidden inside of a menu
The AF is very speedy and fast and the AF tracking works well
Video quality is very good and has AF while shooting
There are some great m4/3 lenses on the way like the Voigtlander 25 f0.95 which on an M4/3 cam becomes a 50mm.
EVF/LCD switching via the eye sensor. Works very well.
Cons:
Has a DSLR shape, though it is much smaller (may be a pro to some)
HIgh ISO at 1600+ can get a little smudgy
Dynamic Range is not as good as APS-C DSLR's but it,s close
AF sometimes misses its mark
No Aperture control in video mode (though there is a "defocus" control in Movie P mode)
Only records movie audio in MONO. External Mic needed for stereo.
No 1080P video, only 720P
THE BOTTOM LINE CONCLUSION
Panasonic has won me over with their G2. The camera is nice to hold, nice  to shoot and looks much nicer in person than it does in the photos online. It's got a great build and the AF is speedy, the HD video is great (but not the best) and when the Panasonic 20 1.7 lens is attached it does a great job in all kinds of light. HIgh ISO is not as bad as it is generally made out to be and EVERY IMAGE you see in this review was shot as a JPEG. I did not shoot ANY of them as RAW so the JPEG engine is decent.
The G2 is a solid camera and would be perfect for the advanced hobbyist or even not so advanced hobbyist. I would not want to use it in a pro situation as I know that M4/3 is not suited for pro situations (I've tried) but for those who want to just get out and have fun shooting or even get serious shooting, the G2 makes for a kick ass camera that will give you some of the best quality of any Micro 4/3 camera available today. The image quality is superb up to ISO 800 and the color is also very nice.
If I had to choose right now as to what Micro 4/3 camera to buy it would be this Panasonic G2. Ive tried or owned them all and this is my favorite Micro 4/3 camera to date. Compared to the E-P2 and E-PL1 I like the G2 better for its swing out LCD, its super clear EVF, its faster AF and its IQ even seems a but richer. I also like the color modes of the G2 better than the PEN series. The RETRO and Silhouette are nice and they can even be used with video mode.
The Panasonic G2 comes with the 14-42 kit zoom but that lens did not seem to be that great. I can easily recommend the G2 and 20 1.7 lens as well as the 45-200 zoom. WIth that setup, you would have a very nice and small high quality digital camera setup. Truth be told, this is as much quality as 95% of hobbyists out there would need. I love the Leica M9 and X1 but have to give credit where credit is due… the Panasonic G2 is a winner IMO. The proof is in the pics, and I think the quality is damn good for the money that this kit costs. I enjoyed this camera more than the older GF1.
One more very cool thing with Micro 4/3 is that Voigtlander is now making lenses in the M4/3 mount and they will be releasing their 25 0.95 lens VERY soon. This will give you a 50mm equivalent lens for your M4/3 camera with a super fast aperture. Since i will be buying that lens, I will review it as soon as I get some use with it.
As for future Micro 4/3 cameras I will be reviewing the new GH2 next sometime in November. Until next time!
WHERE TO BUY?
I highly recommend B&H Photo for buying a Panasonic G2 and lenses. You can buy it in black, red or blue and they stock them all along with the lenses, the Panasonic 20 1.7 and the 45-200, which is a GREAT buy at $250. I have shopped with B&H for 14 years and LOVE them. If you use my links here, it helps to support this website, so if you do use them, I thank you!
I will leave you with more images from the Panasonic G2 and 20 1.7 lens. Enjoy! PS – These are all straight from camera JPEGS using various color modes of the G2. I dod not shoot RAW at all for any of the images. I kept it simple and the results were great.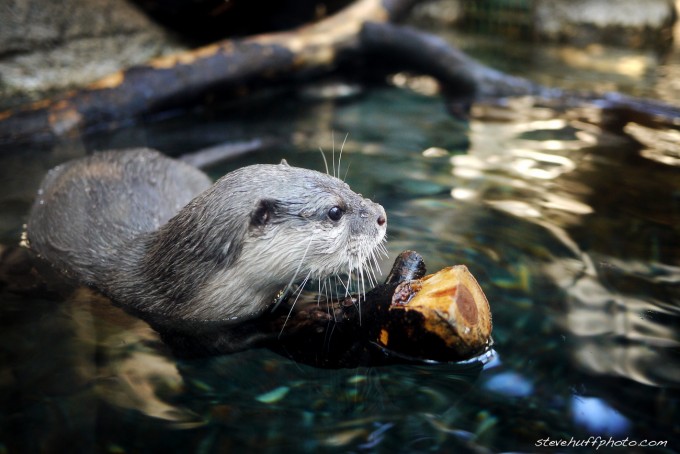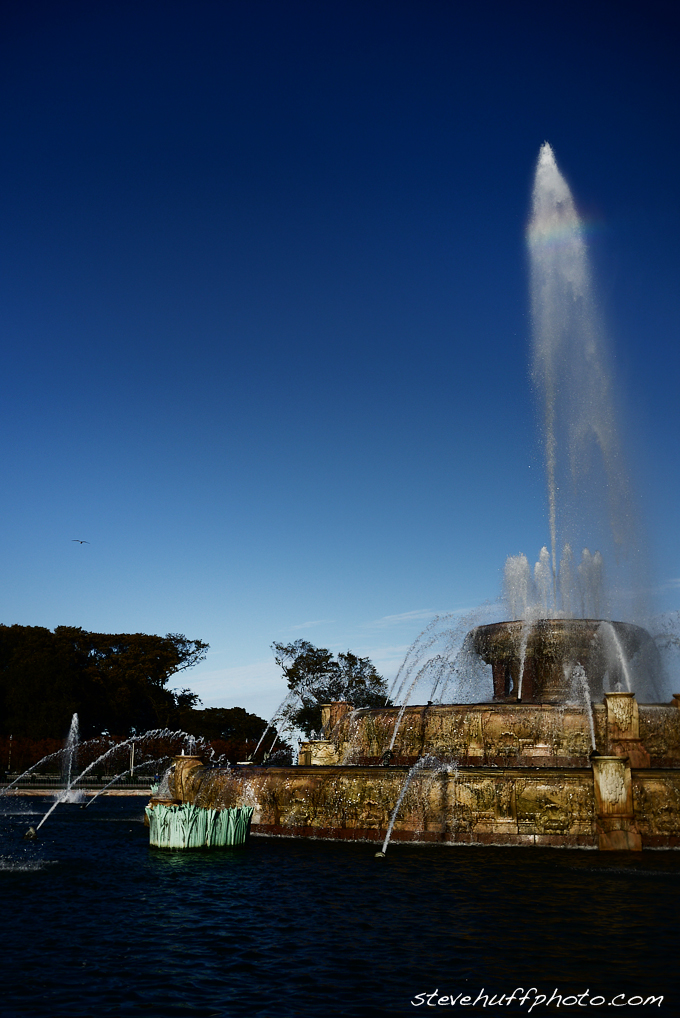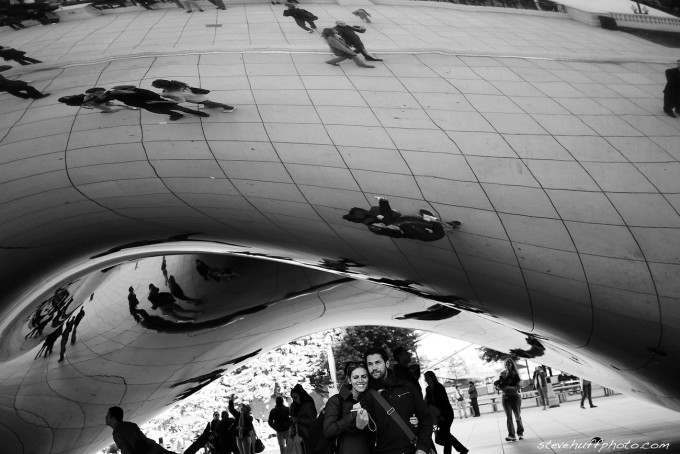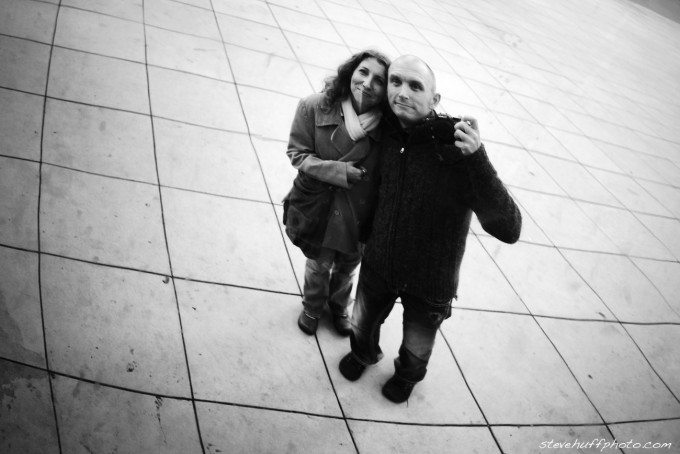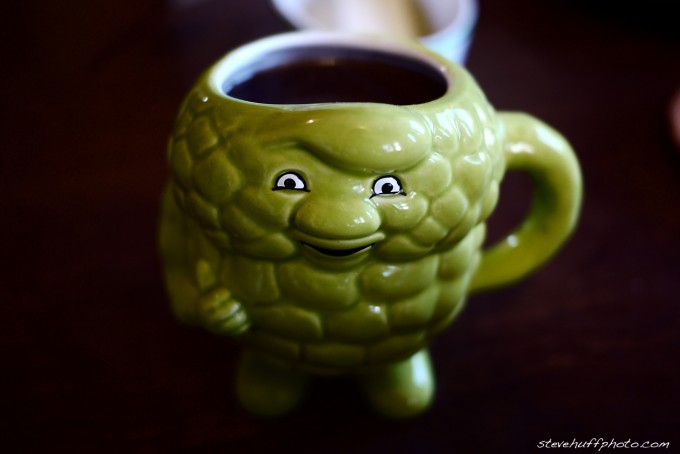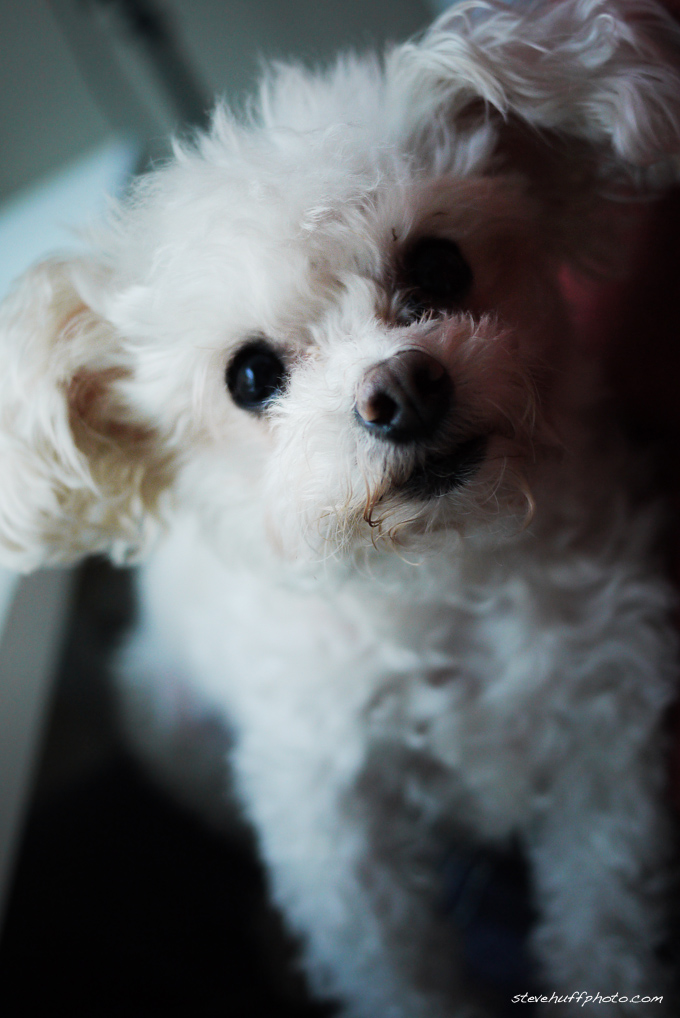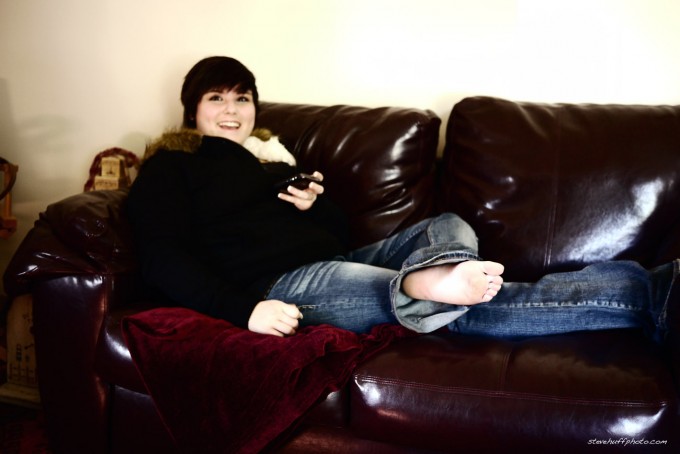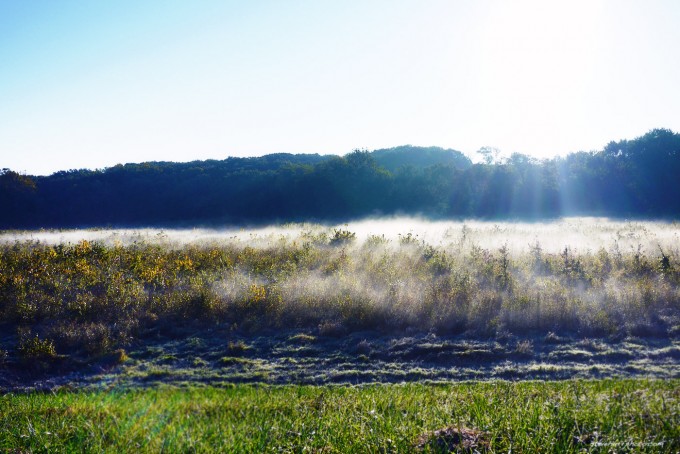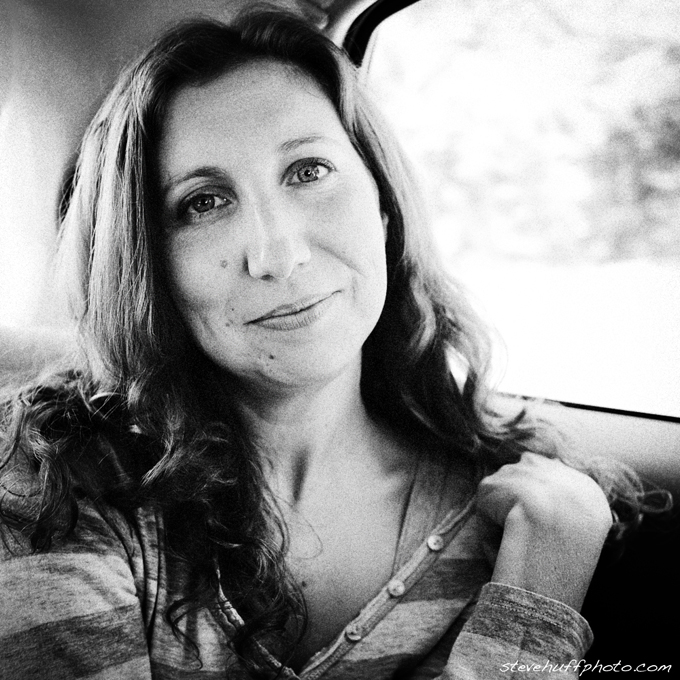 HOW YOU CAN HELP SUPPORT THIS SITE TO KEEP IT GOING AND GROWING!
Remember, anytime you follow my links here and buy from B&H or AMAZON,
this helps to keep my site going. If it was not for these links, there would be no way to fund this site, so I thank you in advance if you visit these links. I thank you more if you make a purchase! I have nifty search bars at the upper right of each page so you easily search for something at either store! I currently spend 8-14 hours a day working on this site and the only way that I can pay for it is with your help, so thank you! Currently my traffic has been increasing but my funds to pay for the site has been decreasing, so any help would be GREATLY appreciated!
If you enjoyed this article/review, feel free to leave a comment at the bottom of this page and also be sure to join me on twitter or facebook! Also, you can subscribe to my feed at my subscribe page HEREand read these posts in your browser or news reader!  Be sure  to visit the new forums on the site as well! Thanks so much for visiting my site!
[ad#Adsense Blog Sq Embed Image]