A Leica 35 Summilux Classic Lens Review
By Kai Man Wong
Modern life is wonderful isn't it? Our cars have all the mod cons that make driving as convenient as possible; we can fit our entire music collection in our pocket; digital cameras are as good as can be (until next year's models come out) and of course lenses are so well designed that some need to resort to studying the intricacies of MTF charts to pick a perfect lens from a popper.
But classics can be great – full of character, charm and less clinical. Driving cars without power steering and all the creature comforts that we have come to expect these days feels so refreshing and "raw"; iPods are great, but I do love the warm sound that you get from playing vinyl at times, and then of course I love the look you get from film taken with a Leica M using some classic Leica lenses.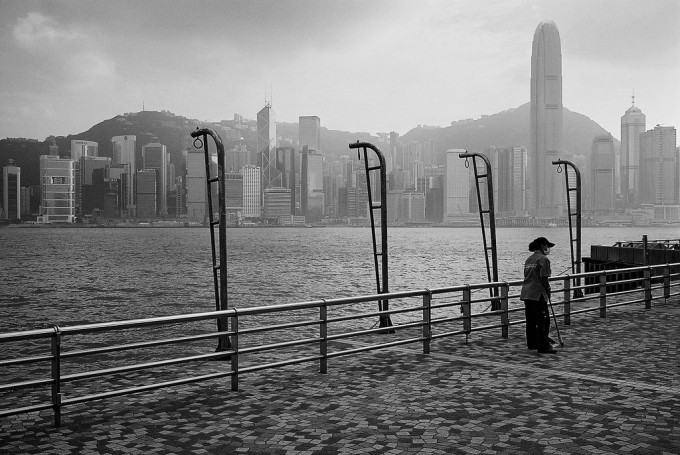 Leica M2 with Summilux 35mm classic – great combo
The Summilux 35mm is just one of those classic lenses I enjoy using so much. This design lasted several decades (1961-1997 – most of them made in their plant in Canada), superseded by the Aspherical Summilux in the 90's. The one I have was made after the slight revisions around 1967. For some Leica fans I know, this lens lives in the shadows of the 35mm Summicron (often given the label of "The King of Bokeh"), but then there are others who adore this lens for the unique way it renders an image.
Although it's not merely as simple as that, there's more than one reason to love this lens and another reason is the simple fact that this lens is so compact. The diminutive size makes this lens truly pocketable without making it look like you're happy to see someone. Another plus is that you won't get much viewfinder blockage, which is something that the latest Summilux-M 35mm ASPH will do.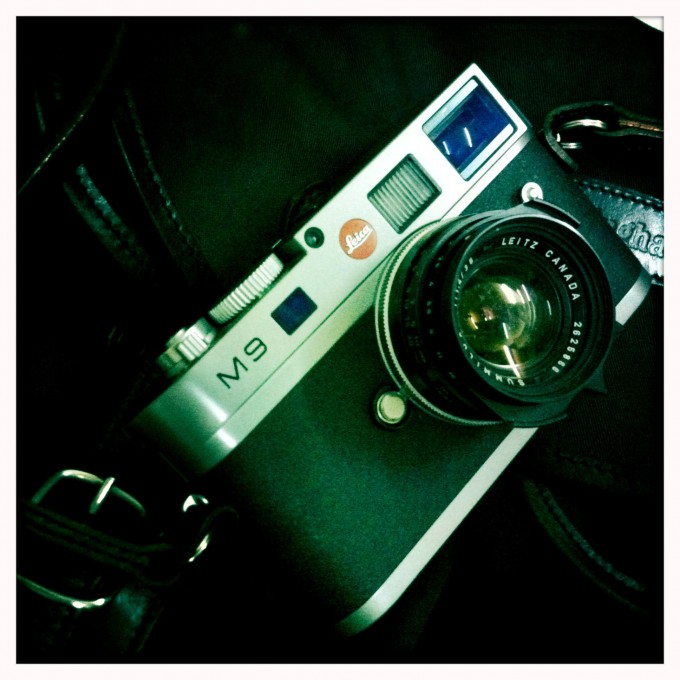 Look, it looks quite little even on the M9!
"But how sharp is it?" – that's the question on a lot of people's lips when looking to purchase a new bit of glass. If you want stunningly sharp when wide open, then you better look at the Aspherical version as this classic version will not offer the same level of sharpness at f/1.4 as the current Summilux-M 35mm ASPH. It's soft, but in a likable way. Kinda like creme brulee – soft, with a certain smoothness. It produces what some people term as "glow" or "Leica glow" if you will, which is a nice effect but not for everyone. Check the photo below for an example – I took this wide open at f/1.4, focused on my friend's glasses frame (well, the edges of the lenses) – and you can see how his shirt has a slight "glow" to it and the bokeh is pretty pleasing.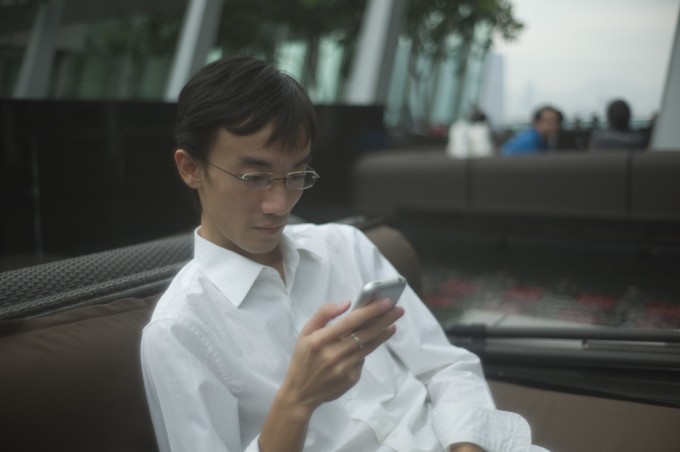 However, the contrast is kinda low at f/1.4, but stopping it down to f/2-f/2.8 improves the contrast. Of course, stopping it down to f/2.8 greatly increases the sharpness throughout the frame also. At f/8 it's superbly sharp even by modern standards, edge-to-edge sharpness.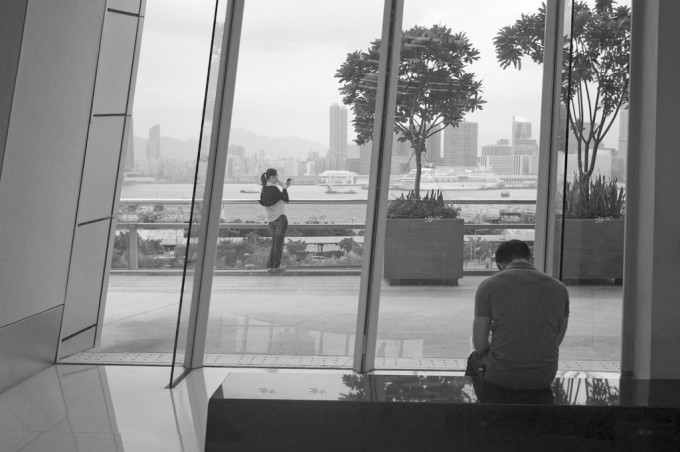 I especially find the low contrast of the lens quite nice for B&W work
Bokeh – don't we all love to discuss this topic? This lens does render the out of focus areas pleasantly although not perfect. Sometimes you get a little dot in the middle of the "bokeh balls", which can be a bit distracting at times. But it does that beautiful transition from in-focus to the out-of-focus parts that Leica lenses do so damn well. If you want truly pleasing bokeh, stopping it down to f/2.8 makes things rather bokehlicious. This classic 'lux has 10 aperture blades versus the 9 aperture blades of the ASPH version.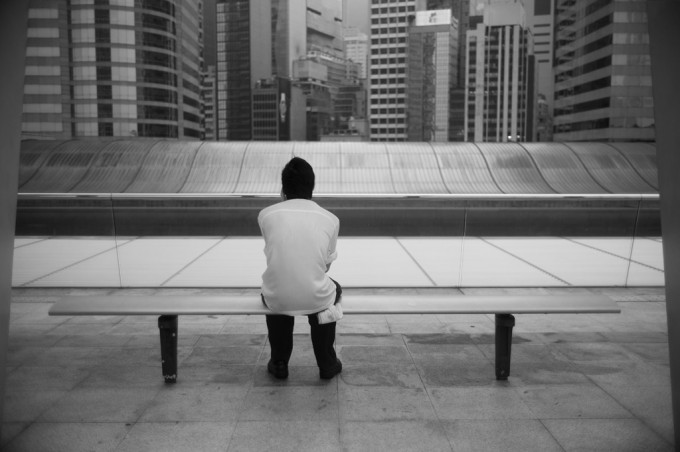 The closest focus distance of 1m can be limiting at times, unless you don't want to get so close that you can smell what conditioner they use…
However, not everyone wants to stop it down to get what they consider "pleasing" performance. Also, something that might bug potential users is the 1 meter (3ft) closest focusing distance, which is often not close enough. A wide-angle like a 35mm pushes the subject away enough as it is, so sometimes at 1m it feels like you haven't got close enough to the subject. Not an ideal lens if you're sat at a dinner table taking photos, pushing your chair back so that you can get that shot, inadvertently causing the waiter to trip over and knock their teeth out in the process.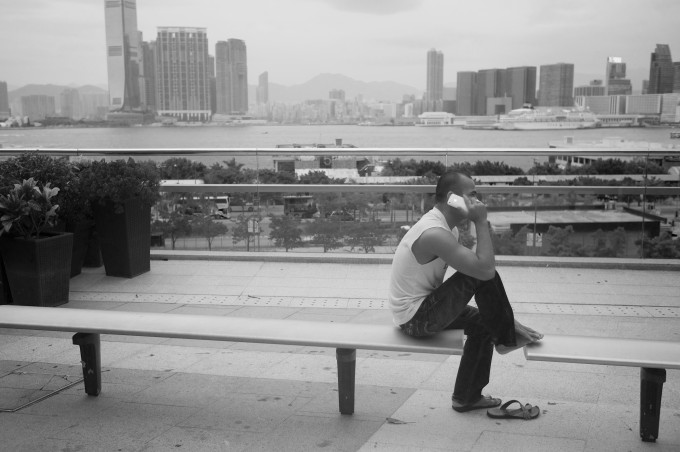 Suppose it's better than the smell of feet. This was taken at f/4
Also, the "dreamy" look can be an acquired taste. Someone who is so used to driving a car with power everything is not going like driving a stripped-out racer and the same applies to someone who is so used to using modern lenses. Wide-open, the corners are a bit soft. Coma? Wide-open, yes. It's not for those who like to spend time studying MTF chart that is for sure.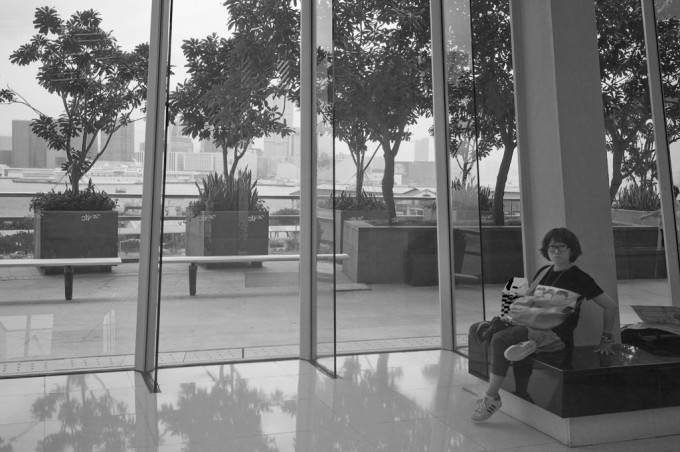 Nice and sharp at f/5.6
But, as Steve said in his review of the 50mm Summitar from the 1940's, there is something about classic lenses and their "MOJO", which I think this Summilux has by the bucketload. It performs nice on an M9 (note that Leica advise that some versions can not be mounted) as well as with a film M, in terms of economics and when I look at the results on my monitor/on the light table. Apart from the fact the excellent performance when stopped down and that it shows hardly any distortion, it has the ability to produce some very interesting shots in a world of clinical sharpness and that's why it warms the cockles of my heart.
From Steve: Thanks Kai, enjoyed the article on this classic lens! BTW, for those who do not know, Kai is the guy who makes the killer videos for Digital Rev, and you can see them HERE. His M9 video is superb!