A Trip To Hong Kong With The Leica M3
By Allen Liu
First, before I tell you about my recent trip to Taiwan and Hong Kong, I want to thank Steve for giving me the opportunity to share my experiences and photos. For the past 12 months, aside from when I was on vacation, I visited Steve's site pretty much every day and sometimes two or three times a day. Even my fiancée, who has absolutely no interest in photography, knows who Steve Huff is. Through Steve's site, I learned about rangefinders, I discovered Leica, and ultimately, film cameras.
Twelve months ago, I had never shot a photo with a rangefinder; now I am a proud owner of the Leica M8, M6, and my favorite of them all, a M3. Today, the Leica M3 goes literally everywhere I go.  In almost every picture of me since the beginning of the year, you will see me wearing a messenger bag or sitting next to a messenger bag which has a Leica in it. Leica, especially the M3, has forced me to study photos, learn about the importance of light, and be able to determine the optimal aperture/shutter speed configuration to get exactly the image that I want.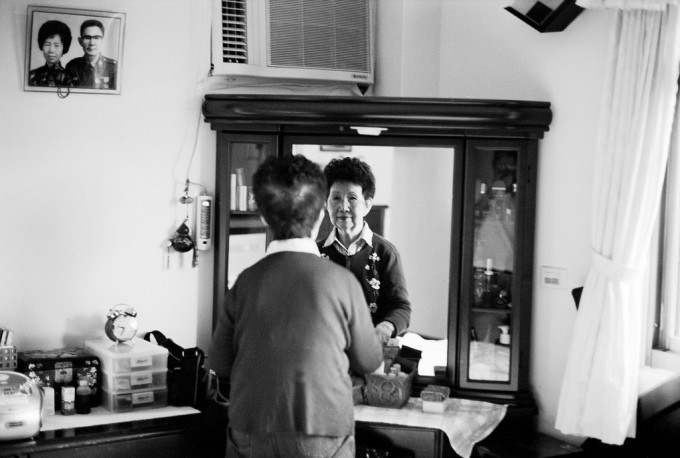 The following statement is neither a joke nor exaggeration: I have more film in my refrigerator than food. The section normally reserved for fresh fruit is now completely filled with rolls upon rolls of 35mm film, black and white and color alike.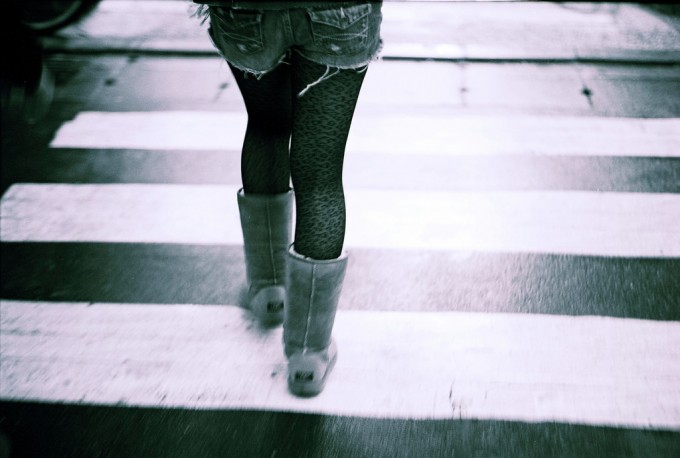 Earlier this month, my lovely fiancée and I took a trip to Taiwan and Hong Kong. The purpose of the trip was twofold and particularly special. Not only were we going to visit her family in Hong Kong, but I would also introduce her, for the first time, to my family in Taiwan. It was an incredible two weeks filled with unbelievable people and unbelievable food. It was only fitting that I wanted to take unbelievable pictures.
Max Marinucci has written an excellent article about taking a trip with his Leica M3 here at Steve's site (you can read that article HERE), which I must have read no less than 10 times. Being inspired, I decided to take the Leica M3 with me and left all my other electronics (cameras, laptops, phones, etc.) behind. However, at the very last minute (right before taking off to the airport), I decided to take the M8 with me just in case my film was confiscated by the TSA or accidentally exposed by the x-ray machines. 

At the end of my trip, I came home with around 250 photos.  Less than 20 of them were shot with the M8.

Like Max had mentioned, airport security was a breeze. I simply put all my film in a large clear plastic bag and asked that it be inspected by hand. Three minutes later, everything was good to go. All pictures here are shot with Kodak BW400CN, Kodak Portra 160NC, and Kodak Portra 160VC.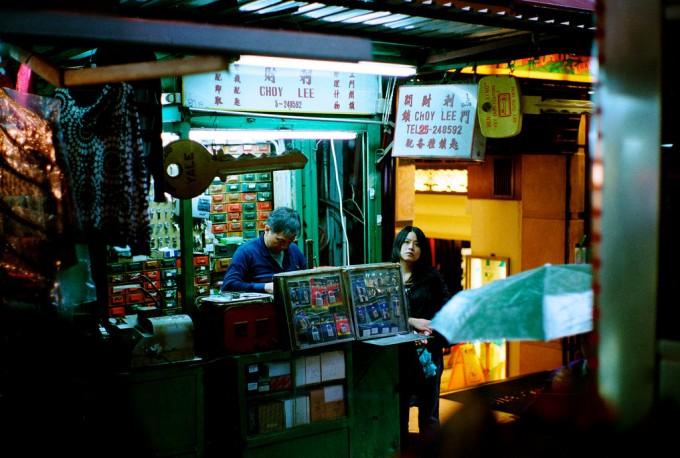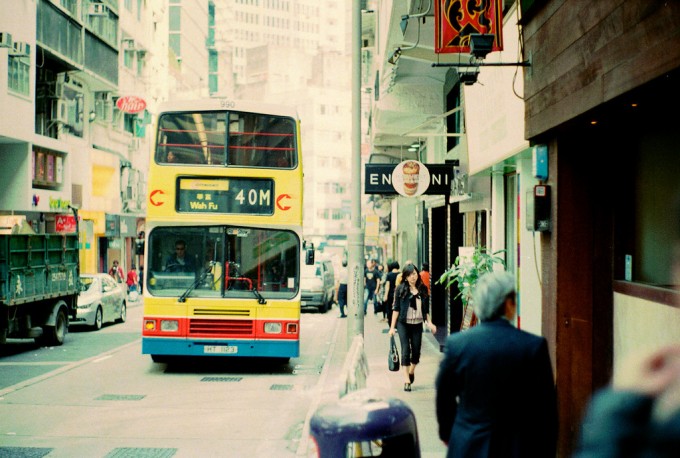 If you have never been to Hong Kong, I highly recommend that you experience it. Note I use the word experience — Hong Kong is a city unlike any other, at least of the ones I have visited.
Hong Kong is for lovers, Hong Kong is for photographers, Hong Kong is for food-seekers. Hong Kong is for anyone with an open mind and a passion for discovering the idiosyncrasies of the world around them. Because of its relatively small geographical size and the unique history stemming from 99 years of British occupation, Hong Kong is a place where you can find old-school Chinese traditional markets sandwiched between western-influenced ultra-modern office buildings and glamorous luxury brand boutiques. You will see elderly people carrying today's fresh local produce on their shoulders walking alongside businessmen with an expensive briefcase and Starbucks coffee in hand. Nevertheless, the ever-present juxtapositions somehow manage to mesh together so harmoniously that nothing seems out of place.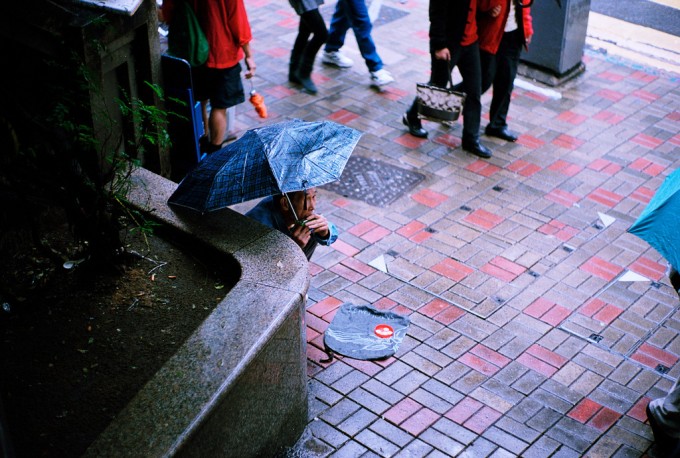 In the end, after looking at the photos, I am very happy about my decision to shoot predominantly with the M3. What am I going to do with the M8 now, you ask? I guess I will probably only use it when I want to try out a new lens and want immediate results. Leica M3 and this trip have taught me more than I could have imagined, and as a beginner in photography, I smile every time when I think about it.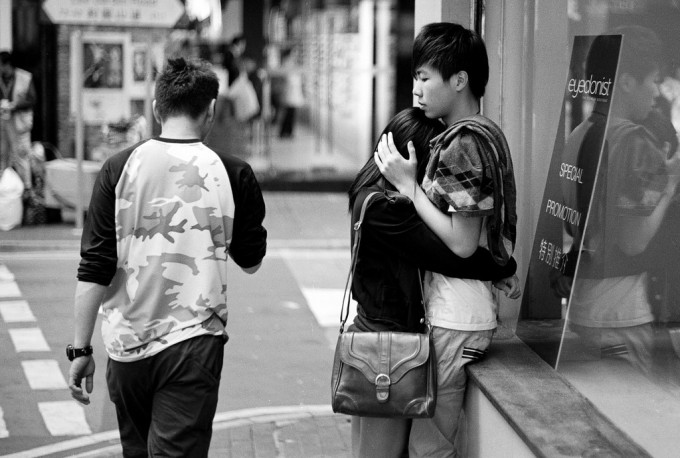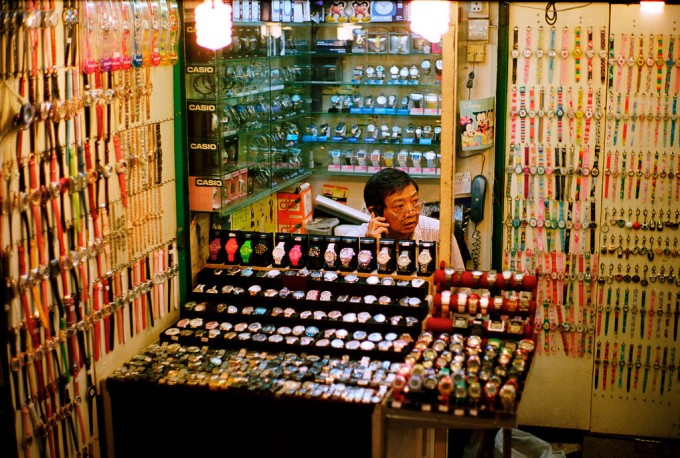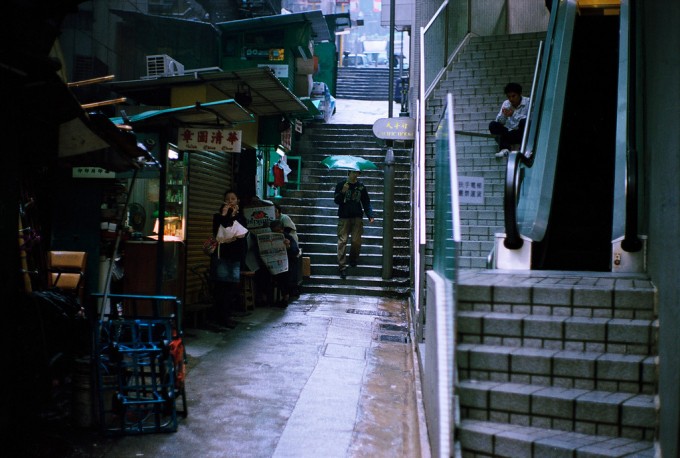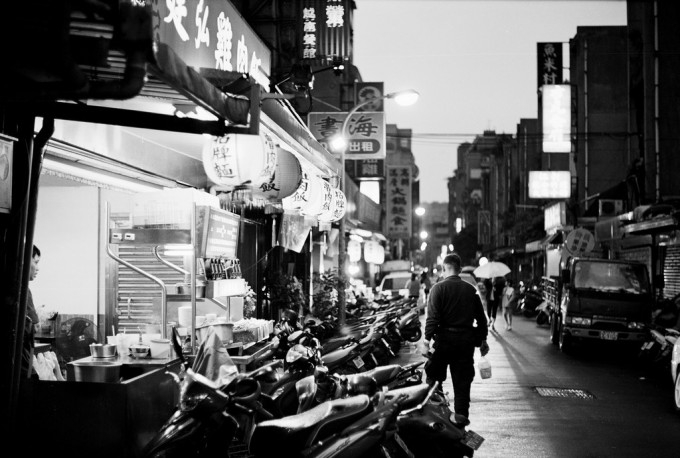 Once again, I want to thank Steve for this great site and for more pictures of this trip, you can find them at http://badallen.smugmug.com/Travel/Taiwan-HK/.
allen
[ad#Adsense Blog Sq Embed Image]