The Leicva M8 and Zeiss Biogon 2/35 does Tyrolia
By Felix Esser
Today, I would like to tell you about my experience with the Zeiss Biogon T* 2/35 ZM on the Leica M8. As you may (or may not) already know, the 2/35 Biogon ZM is a very high-esteemed lens in the rangefinder world. If you didn't already, I suggest you read Steve's review of the lens (you can see this review here) on the Leica M9, in which he praises it quite a lot. I've been using this lens for a couple of months earlier this year, and even though I had to sell it eventually to fund some other lenses, it has won a place in my heart. This article is about my experience with this lens during our traditional summer holidays in Tyrolia, Austria this year.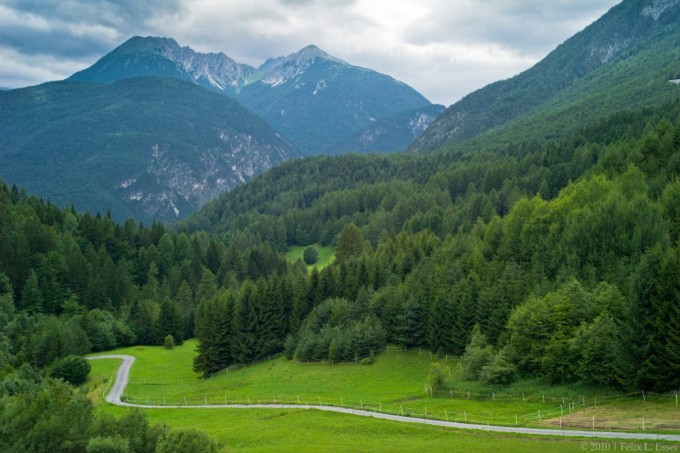 For the last thirty-something years, my wife's family would traditionally spend their summer holidays in a small village called Nassereith, situated in the north-west of Tyrolia, close to the German border. Her grandparents were the first to visit, rather by chance actually, and liked it so much that they would come back each year, accompanied first by their children and later also by their grandchildren. Today, our son Emil is the fourth generation of her family to visit the place.
Nassereith is a small village at about 2500 feet altitude in the western Tyrolian alps, surrounded by mountains in every direction. It is located between the Mieminger Plateau, the city of Imst and the Tyrolian capital Innsbruck, and anywhere between Nassereith and any of these three places, possibilities for hiking, trekking, climbing, skiing, rafting and other outdoor activities abound. Even so, the climax of Nassereith's tourist attraction has long passed, as becomes obvious by the many decaying buildings all around the place. Those who come, however, often come again.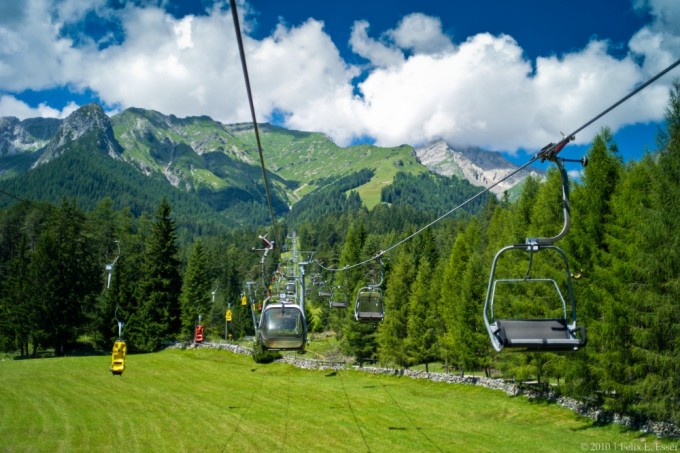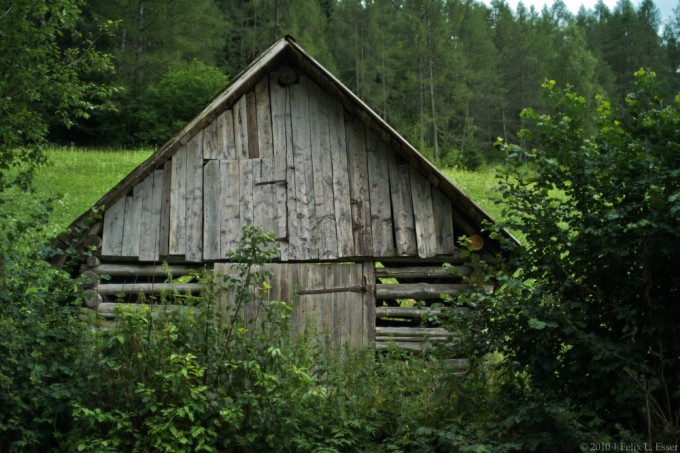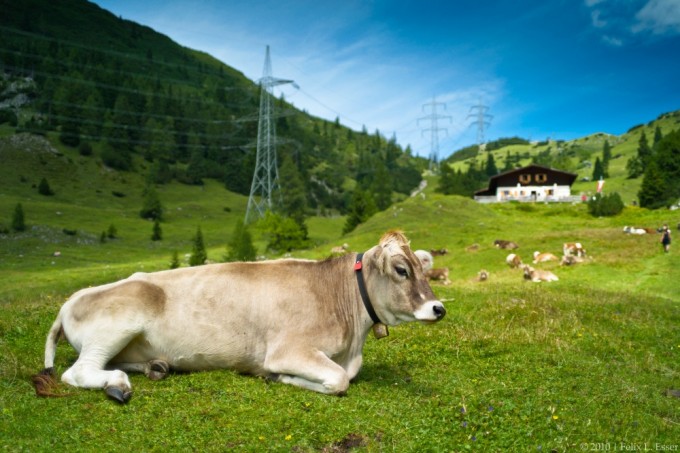 On our many hiking trips, the Biogon has proven to be an excellent companion. Wandering the gorgeous landscapes, it helped me effectively capture the many wonderful scenes I passed by. With its effective field-of-view of 47mm on the Leica M8, the lens was well-suited to capture not only entire landscapes (if they stretched far enough), but also landscape details, environmental portraits, close-up portraits and even close-ups of nature details.
The Biogon is excellently sharp already wide open at f/2, and becomes bitingly sharp when stopped down. It has rich, warm colours and strong contrast, which is good for nature shots. Stopped down to f/8, I could capture entire landscapes sharply across the whole frame, and at f/2, it delivered superb subject separation for close-up shots. There isn't really much that this lens isn't suited for.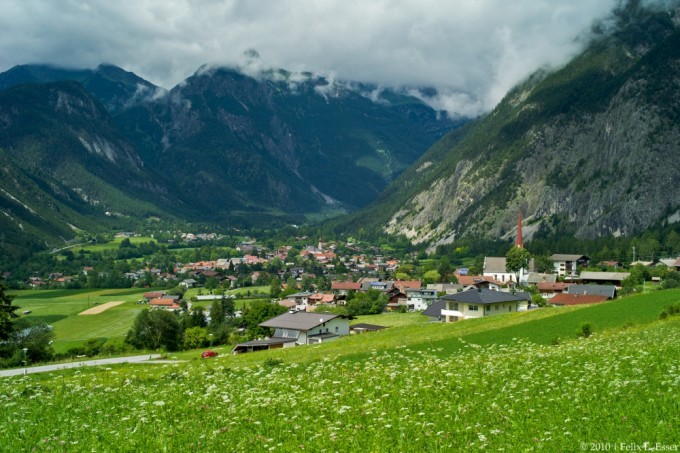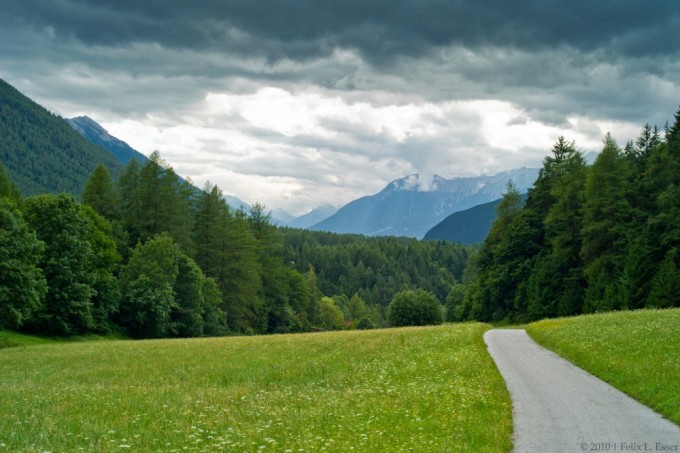 What I especially loved about this lens was how it makes subjects stand out from the background when shooting at larger apertures. (This is what is called the 'Zeiss 3D pop'.) This made it especially satisfying to take close-up pictures of details such as small flowers or animals, and even at medium distances, there is enough background defocusing to create interesting effects. But the lens also shines when used stopped down, when everything is in focus, sharp, with great macro and micro contrast, superb colours and a very even rendering across the whole frame.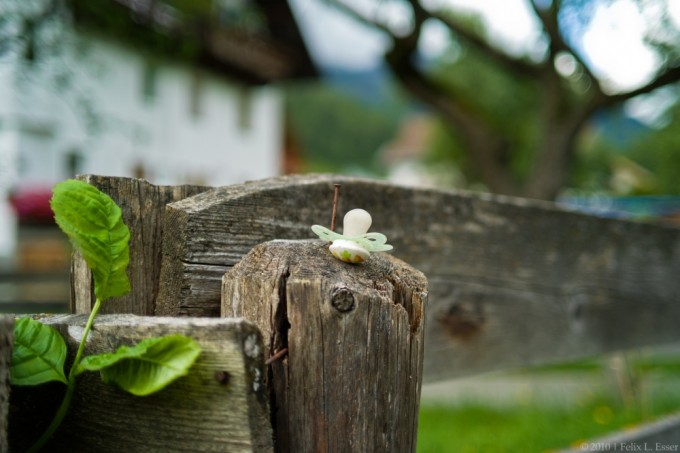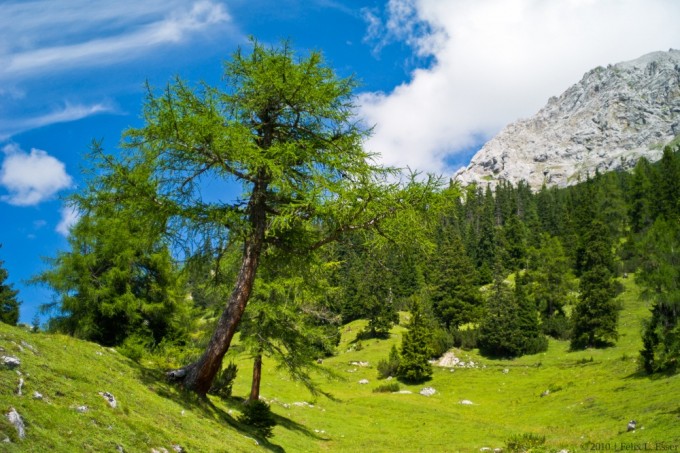 The Biogon 2/35 ZM really is an outstanding lens, as I am sure many of you already know from first-hand experience. It's also a bang-for-the-buck lens, being optically excellent and still affordable for many of us. According to Steve, it shines on the M9. It shines on film from what I can gather, and it also shined on my M8. So there really isn't any reason not to own one. Still, I sold my copy. Why? Well, my budget was tight, and even though it was a great performer overall, it was quite restricting for me as my only lens. I wanted something faster and something wider, so I sold it and got a fast 28 and 50 instead – a combination which suits my needs much better. Going through the pictures I took with it, however, I always remember how much I liked it. So, if I should have the opportunity one day, I might get another one, just because it's such a great little lens.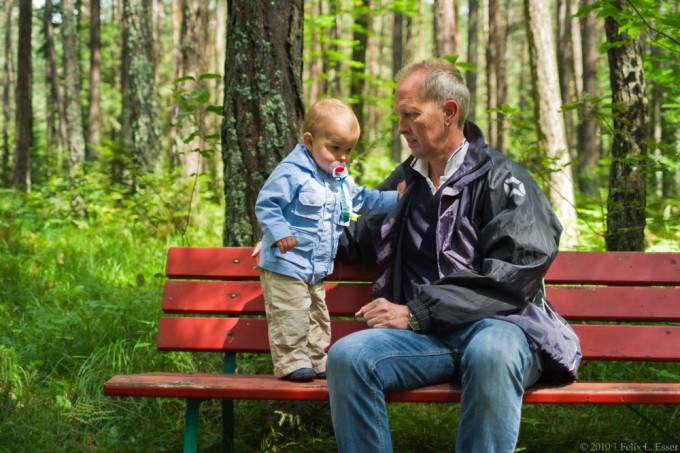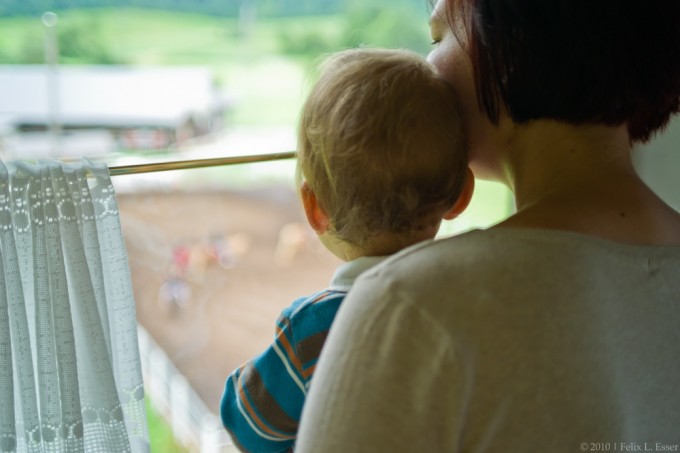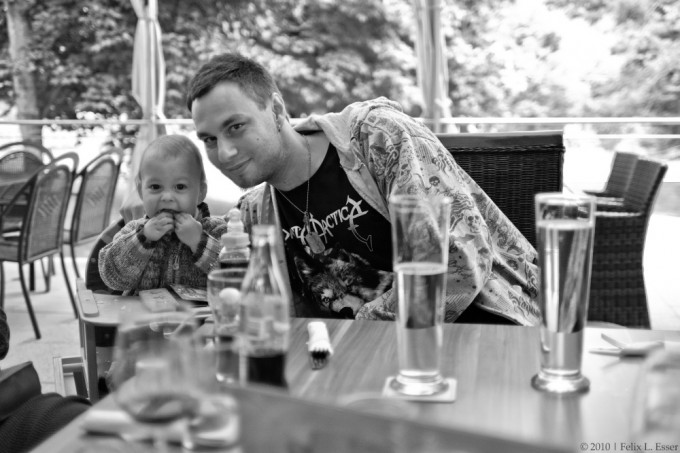 One last word: if you like hiking, climbing, rafting and/or other activities in the mountains, or if you just plain like the mountains themselves, and if you're uncertain where to spend your next holidays – go to Nassereith. People are lovely there, the landscapes are gorgeous, the air is pure, the water is fresh, the food is great …. you'll like it. But be careful – you might end up wanting to come back …
You can see more from Felix at his website HERE and you can order the Zeiss lens HERE
[ad#Adsense Blog Sq Embed Image]