The guest articles keep on coming and this is AWESOME! I love seeing all of you guys contribute so we can ALL learn and grow from each others experiences. Those looking to send in articles, contact me using the contact button at the top of any page. Today, more wedding work with my favorite camera, the Leica M9 – by Tapas Maiti
–
Shooting an Entire Wedding Season with a Leica M
By Tapas Maiti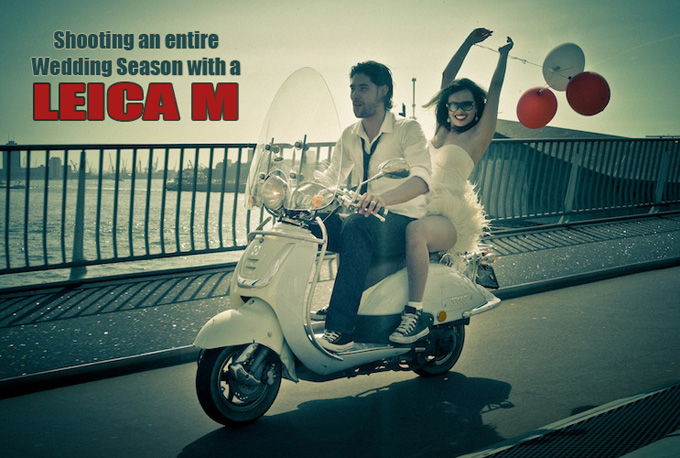 Earlier this year, I wrote an article about my decision to transition to an exclusive use of Leica Rangefinders for wedding photography. I bravely ditched my DSLRs leaving me with my M8/M9s and my Hasselblad outfit.
I thought I ought to follow up with my experiences now that I have worked through a whole season. My problem is that I am a devoted Leica enthusiast but I've decided to write both from the perspective of a photographer and enthusiast but also from the colder viewpoint of running a business and delivering the goods on paid wedding shoots.
For those of you that want a quick summary here goes:
Yes I can shoot all parts of a wedding with a Leica M9, including dancing , speeches and so on but you do need to build a workflow around using it
The M9 delivers amazing quality and does really reduce the wear and tear on my back and create a client impact
The M9 is not operationally as good as an M7 or MP (more on that later)
The biggest problem of using M9's isn't the camera but it is the availability of products, building redundancy capability (which is why I now have a DSLR as an emergency back up)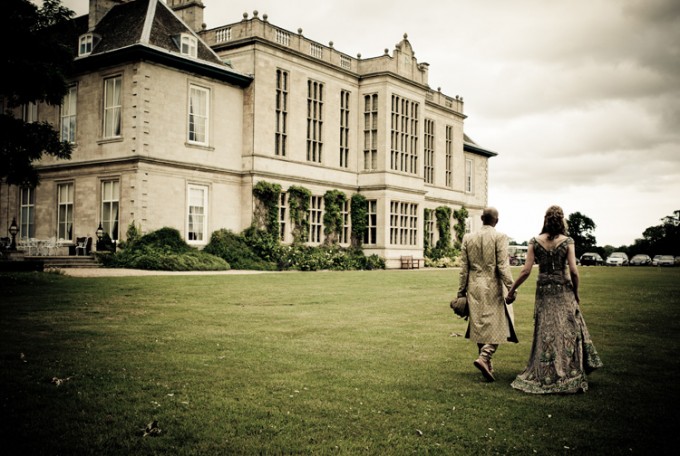 Shooting weddings and my workflow
Firstly for me, shooting Rangefinders is an approach and a state of mind, you have to commit to it and for me at least, I find it very difficult to mix shooting Leica's and DSLRs.
I also need to shoot rangefinders all the time to keep myself sharp and in the groove. I don't see this as a criticism and I don't really have time for people who claim to be professional but won't put the time , effort and due diligence into their basis skills.
Conceptually, I do understand how the automation of DSLRs can be enticing BUT they can lock up, fail quite often as well we just tend to be more scared of relying on ourselves. I find that DSLRS can fail to focus or lock up with close moving dance scenes and during processions, that is reasonable and fair so not getting a perfect hit rate with a Leica is fair as well.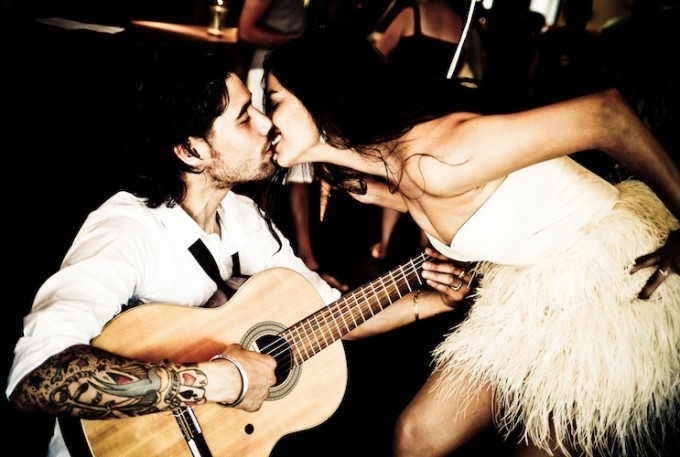 My workflow and approach has had to change though to adapt to three main factors:
You can't change lenses that fast so I prefer to use two M9s
On camera flash is just unwieldy on the M9 so I tend to use available light or off camera flash with wireless triggers
The meter sucks, so I tend to use a hand held light meter (works better anyway)
Two cameras with a 35mm and 50/75mm work really well for me, I also have a 21mm Biogon in the bag. I sold my M8s and so that I could have two M9s and this works well. I can be mixing formats, filters etc in the middle of a wedding. I have also made sure that my key lenses are Leica lenses, again the whole manual lens selection is fine for stable environments or amateur use but not in a wedding and the M9 is more sensitive to getting things right.
If I lived in a place with nice weather , I would now be sorted and the whole Rangefinder simplicity thing would work really well but I don't I live in the UK , suffer from low light levels and the peculiar desire of wedding venues to induce "mood lighting" otherwise known as "dark"
I am actually convinced that some venues own Nikon D3s just to test their light levels are low enough!
My first approach is fast lenses, I made sure I got one of the first 35 1.4 Asph II to come out but the second has been to work out flash techniques.
Now I will admit to having a Nikon D700 (more on that later) but the low light advantage is not as it seems, yes the Nikon does have amazing quality at 6400 BUT you need much higher shutter speeds to get sharp images whilst I can happily shoot the M9 at 1/15 or 1/30 second. I have also shot at a UK venue where 6,400 and 1.8 wasn't enough so you do eventually run out of light !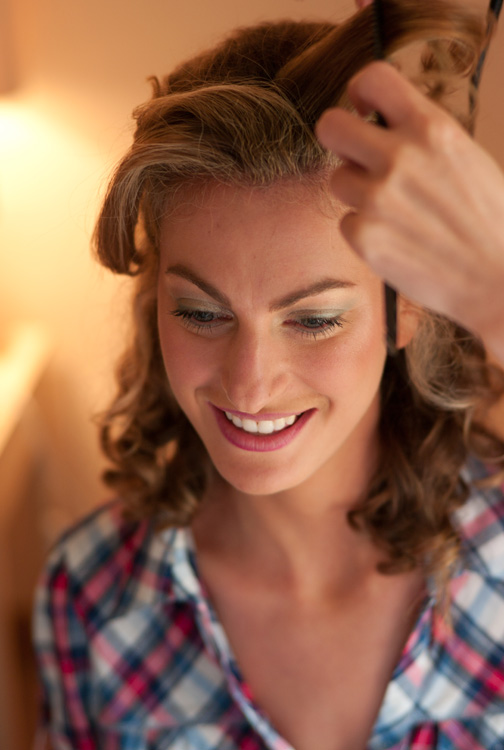 It has taken me a while (and some money) to get to a situation I'm happy with and I still think there is some changes to make. On camera flash didn't work , the SF24D is pointless, Vivitar 285 too big. I don't want to try the SF58 – far too expensive and too big. I have however turned this to my advantage, I now use wireless flash.
– a trigger on each camera and one or two vivitar 285 on manual or
– profoto lights with profoto air triggers (more rarely)
This has been a blessing – manual flash is far more reliable than TTL and when shot off camera is just much nicer looking, the remotes are light and suit the M9.
The conflict is that we want to shoot Leica's simply but I can't not get good images because I won't carry lights if needed. Again going back to my D700 example, I don't see this as a weakness of the M9 because you are always going to run out of light at some point, the M9 (unlike the M8) has got a reasonable ceiling.
The key to making the above work is to spend enough money to get a reliable set up but have one set up, I tried e-bay triggers but they are not good enough, I may focus on using my profoto or get a Quadra so that I have a single reliable set up that I can use in every situation.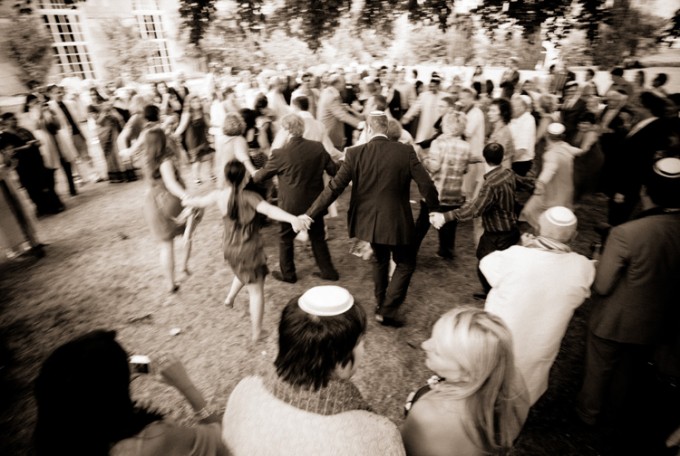 The M9 is not as good as the M7 / MP (operationally)
When considering the handling performance of the M9 it is just not fair to compare it to a D3 / 1D because it is conceptually different. It is fair to compare it to an analogue M though and I think it does come short:
You can manually crank and M7 at 2/3 frames a second for 36 frames
The M7/MP are quieter and feel more rugged
The M9 isn't bad but it has a number of shortcomings that should be easily resolvable:
More processing power, the M9 doesn't have the juice to properly power the camera
Better LCD, it has taken me a while to trust the higher iso because the screen is just bad, having said that I would prefer the images to be better than the screen rather than worse
Better battery performance or perhaps an add on small battery pack / grip
The feeling I get is that the M9 is just slightly under specified in terms of battery power and computer processing, not enough to want me to give it up but enough to sometimes frustrate.
The key to Rangefinders is directness and immediacy not frames per second or automation and we aren't far off.
The final thing is "ruggedness" I think a future M10 should have environmental seals, the lenses won't allow waterproofing but it would be nice if it were better than it is.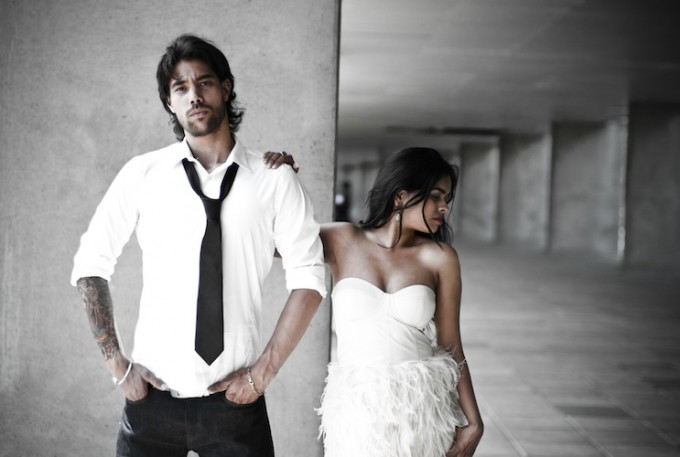 Redundancy and Availability
The absolute biggest problem for me this year is not the camera itself but availability of products to a professional's timeline.
As an example, I have found that I need 4 batteries per camera to get through an Asian wedding with safety. I had to travel to Rotterdam to shoot a long wedding and knew I didn't have enough batteries – but I couldn't buy any, there was a backorder for thousands of batteries. I walked into my camera dealer and bough a second hand Nikon D700 and a couple of lenses and batteries (the only suitable camera available at the time). Bizarrely I now own a DSLR as cover for battery power ! Having the Nikon in the car as an emergency back up is no bad thing.
I put in an order for a chrome 50 1.4 Asph at the beginning of the year, it still hasn't arrived and I have the Zeiss Sonnar and 75 F2 summicron instead.
Fortunately the M9 has now become a stock and demo item in the UK, I have the lenses I need and I have Zeiss back ups so I am all set now to cope.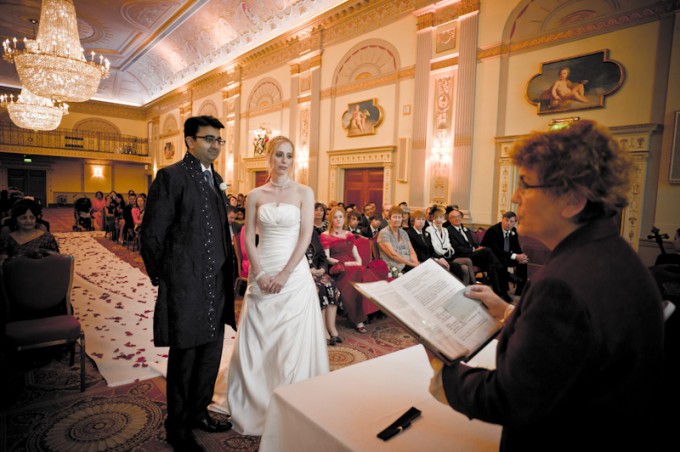 As a business decision
The M9 is expensive and the lenses are expensive but this needs to be set in context. The M9 is no more expensive than a D3X, its high iso capabilities are about the same so it is in the same league as other top end cameras. The lenses are superb and made to last, once you have the kit you can use it for a very long time.
I can write the costs of the equipment off against tax and I have lenses such as the 35 1.4 and 75 F2 that cannot be improved upon. If I am still successfully making money from these lenses in 10 years then the costs will be justified.
I have spent a fortune on the continual upgrade cycle of DSLRs whilst my Hasselblad 501CM has given faithful service for 15 years with the small uplift of a digital back. My Blad and back are actually more cost effective than the DSLRs (over time) and hopefully the M9  will be as well, I certainly have no need of greater image quality.
The Leica's also differentiate me, I have undertaken high end weddings with guests bring D3X, 5DII. I sit outside this , both in terms of the cameras I use and the approach they impose upon me.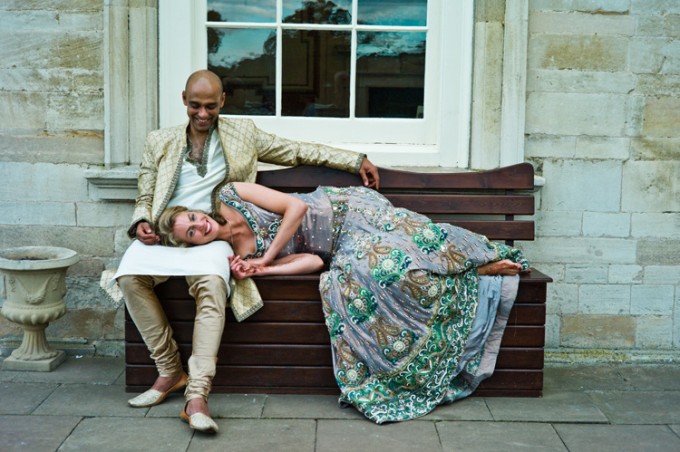 My conclusion the Leica M9 still rocks
I have used a Leica virtually everyday for the last two years and it is slowly becoming instinctive and an extension of me., it allows me to be light, flexible and discrete. The Leica M demands this diligence and it changes the way you shoot and see, it gives me a look and a presence at weddings that sets me apart (in my niche world anyway).
And finally the Leica M9 produces amazing images , limited only by my skills but gives me huge pleasure in my work. More of my work can be seen at my website HERE.
[ad#Adsense Blog Sq Embed Image]
–
PLEASE HELP TO SUPPORT THIS SITE TO KEEP IT GOING AND GROWING! I CAN'T DO IT ALONE!
Remember, anytime you follow my links here and buy from B&H or AMAZON,
this helps to keep my site going. If it was not for these links, there would be no way to fund this site, so I thank you in advance if you visit these links. I thank you more if you make a purchase! I have nifty search bars at the upper right of each page so you easily search for something at either store! I currently spend 10-14 hours a day working on this site and the only way that I can pay for it is with your help, so thank you! Currently my traffic has been increasing but my funds to pay for the site has been decreasing, so any help would be GREATLY appreciated!
Even if  you buy baby food, napkins or toothpicks at amazon it helps this site, and you do not pay anything extra by using the links here. Again, you pay nothing extra by using my links, it is just a way to help support this site, so again, I thank you in advance 

If you enjoyed this article/review, feel free to leave a comment at the bottom of this page and also be sure to join me on twitter or facebook! Also, you can subscribe to my feed at my subscribe page HERE and read these posts in your browser or news reader!
Also, the new forums are NOW OPEN on this site so get involved if you like! Thanks so much for visiting my site!