–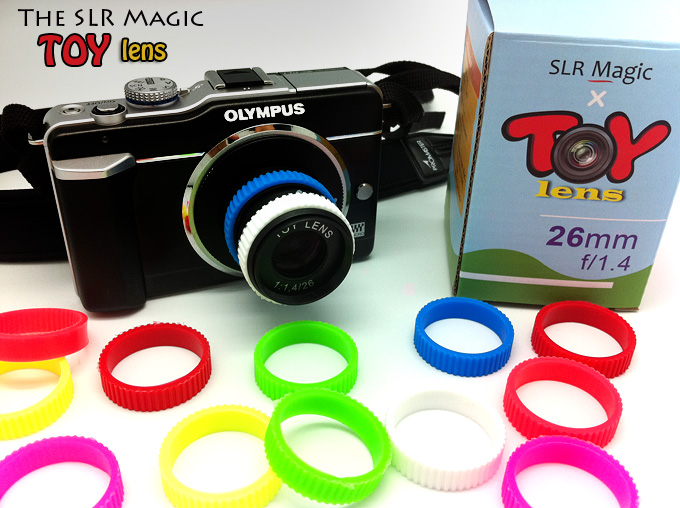 The SLR Magic TOY LENS for Micro 4/3 Cameras – Fun, Fun, Fun!
By Steve Huff
Just when I thought I was having a ton of fun with the SLR Magic 35 1.7 lens on the Sony NEX-5 I get a UPS delivery from SLR Magic with yet ANOTHER fun lens inside. This time it is a 26mm 1.4 TOY LENS for Micro 4/3 mount (which comes out to be a 52MM lens on Micro 4/3). Yep, this is a new SLR Magic lens and it is LOADS of fun, works great in low light, and is EASY to manual focus. I shot quite a few images last night using an Olympus E-PL1 with the lens and most were at ISO 1600 in low light. Was quite happy with the results considering this is marketed as a "Toy Lens".
As you can see from the photos, you do get that Toy Lens look but it's pretty unique, strangely swirly, and gives very shallow depth of field. If you are after sharpness you will not get it with this lens (well, it CAN be sharp at the focus point) but what you will get is a funky character and TINY size. On the E-PL1 this guy is TINY! I had a blast shooting with it and is yet another SLR Magic lens I am keeping for my collection! I also feel that using this one the E-Pl1 (which can be found pretty cheap these days) gives some of the best results due to the weak AA filter on this camera vs the E-P2 and others. I think I will start carrying this combo with me everywhere because no matter what I shoot with it I get unique results. Love it!
You can buy the SLR Magic Lens direct on Ebay. My experience with them has been AWESOME. VERY speedy and VERY professional. How much does this lens go for? A whopping $119.95! NOT bad at all for a lens with this much fun factor. I can recommend this lens to ant M4/3 user who wants their images to get a funky, creative kick in the pants. 🙂 The lens comes with a lens cap and several color "bands" so you can customize the look of your lens. Pretty cool, and well, toy like! I may like this one better than the 35 1.7 offering that they sell for the NEX and M4/3 cameras.
Of course, SLR Magic also sells other items and you can see all of their goodies HERE. To go direct to the TOY LENS page for M4/3, just click here!
–
ALL images below were shot wide open with the lens at f/1.4. This creates VERY shallow depth of field and a minimal area in the center that is sharp. SLR Magic says the more you stop the lens down, the sweet spot gets sharper and larger. I shot all of these in an Applebees during happy hour 🙂 No one had a problem with me shooting and most hammed it up for the camera. This combo is very low key and that is a good thing when it comes to candid photography.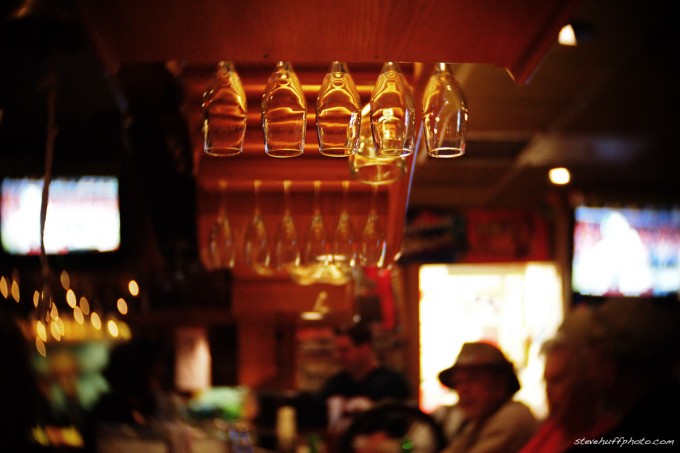 –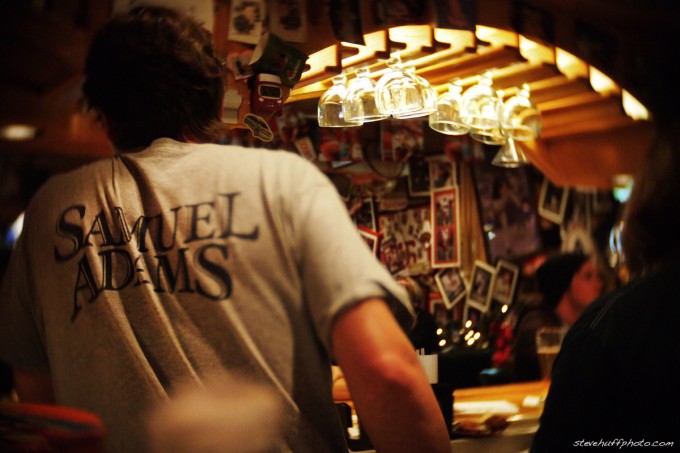 –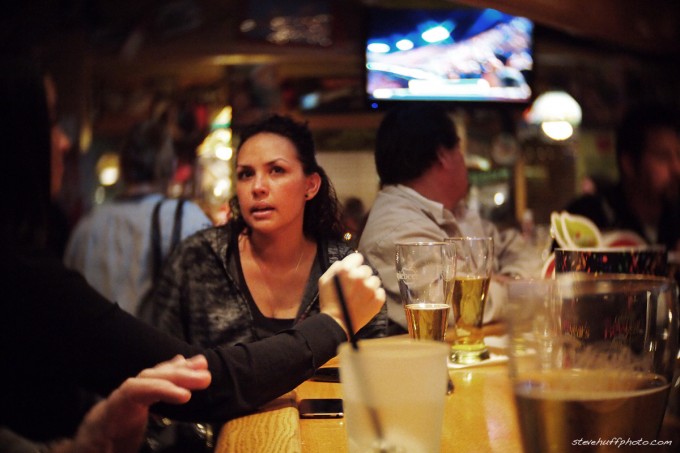 –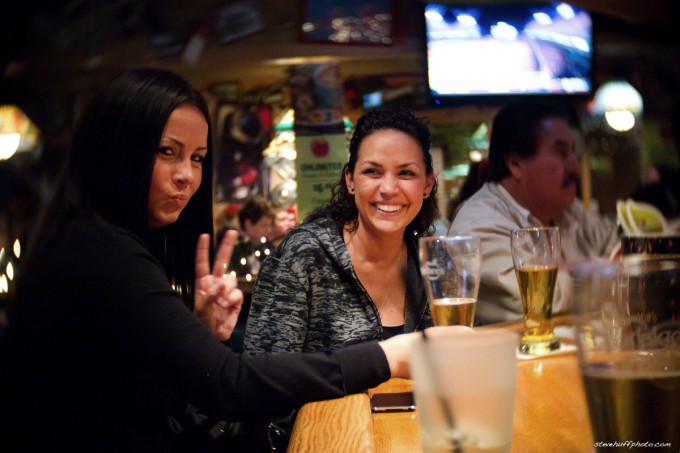 –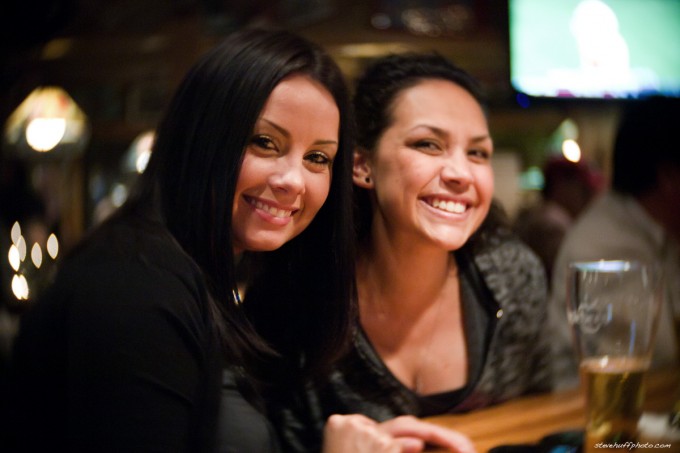 –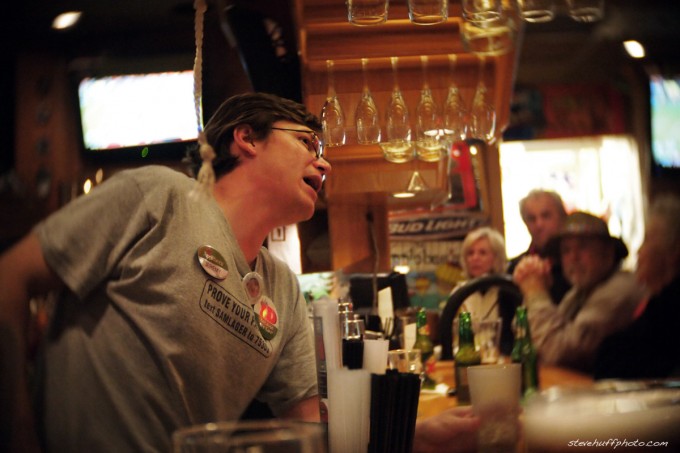 –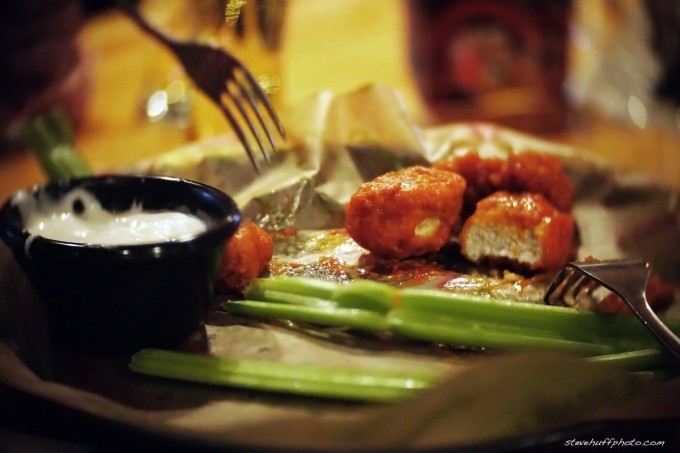 –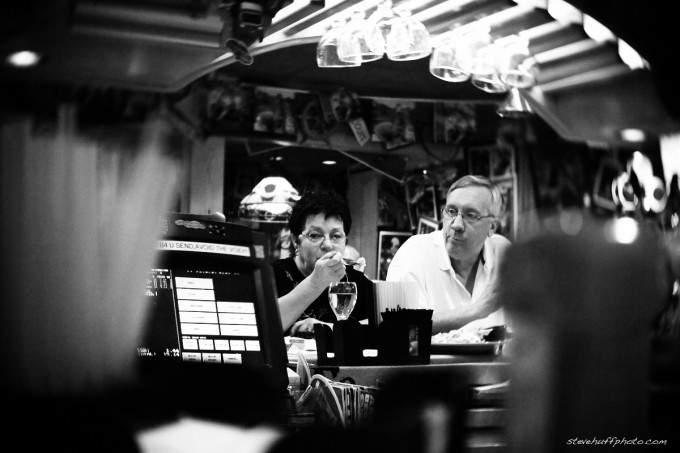 –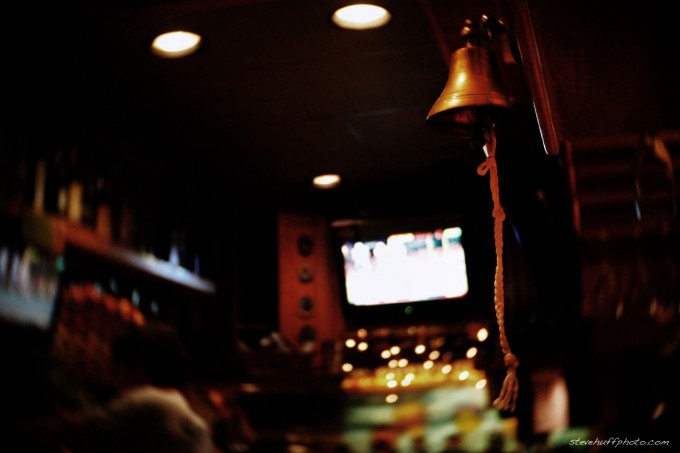 –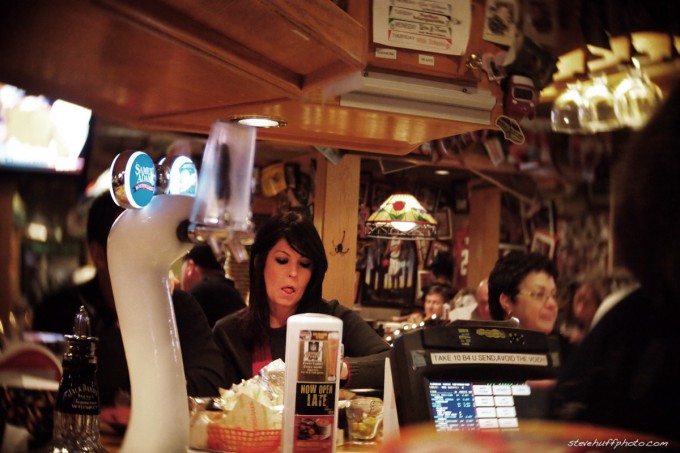 –
With this lens it is now possible to get some crazy effects from your M4/3 camera. Seeing that it is a wide aperture lens at 1.4 AND a 26mm lens (which equals a 52mm on M4/3) it makes the perfect focal length for these little cameras. The effect is *almost* like an original F1 Noctilux but WAY more out there, not as sharp, and way more swirly 🙂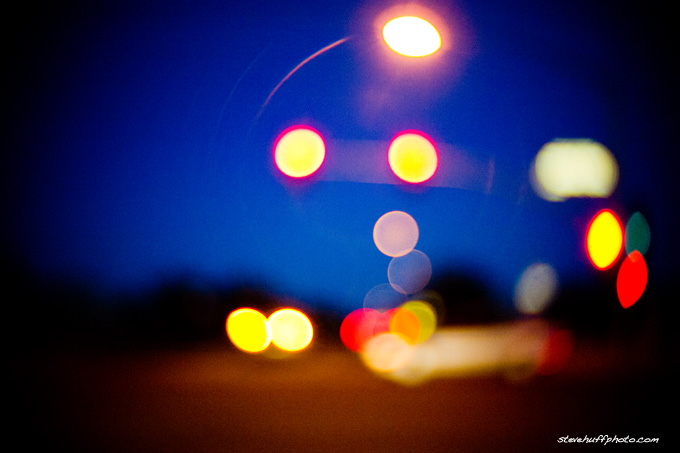 –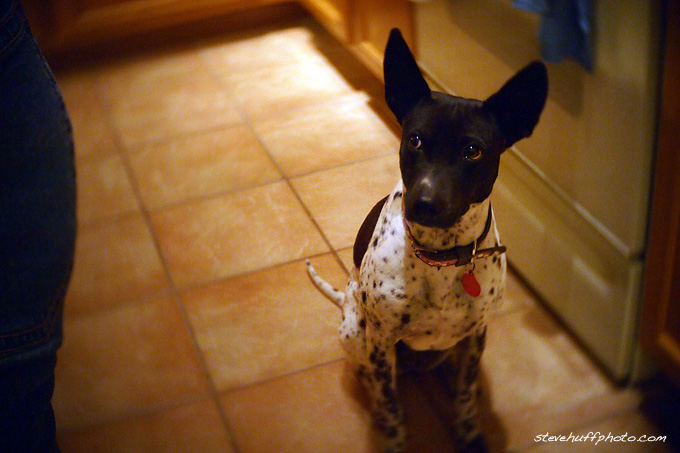 –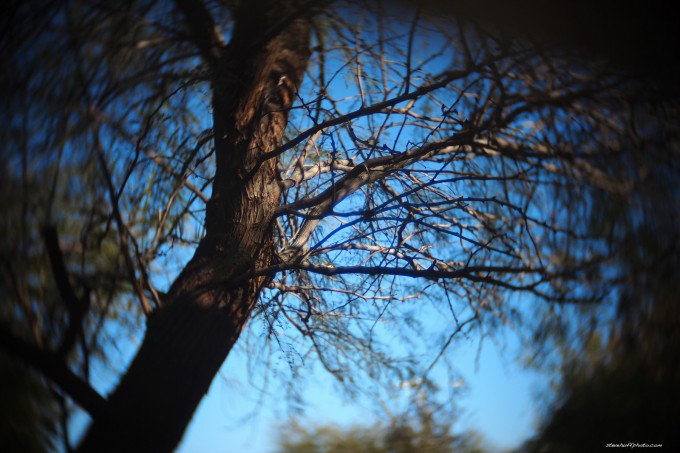 –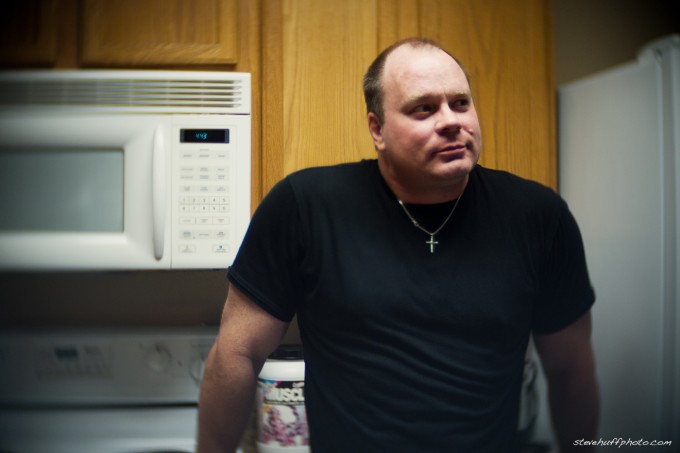 Here are two images that show what you can expect at f/1.4 and then f4. At F1.4 the bokeh is pretty insane but again, it can be fun with limited use. Even at f/4 the depth of field is pretty shallow but notice how the lens sharpens up in the middle.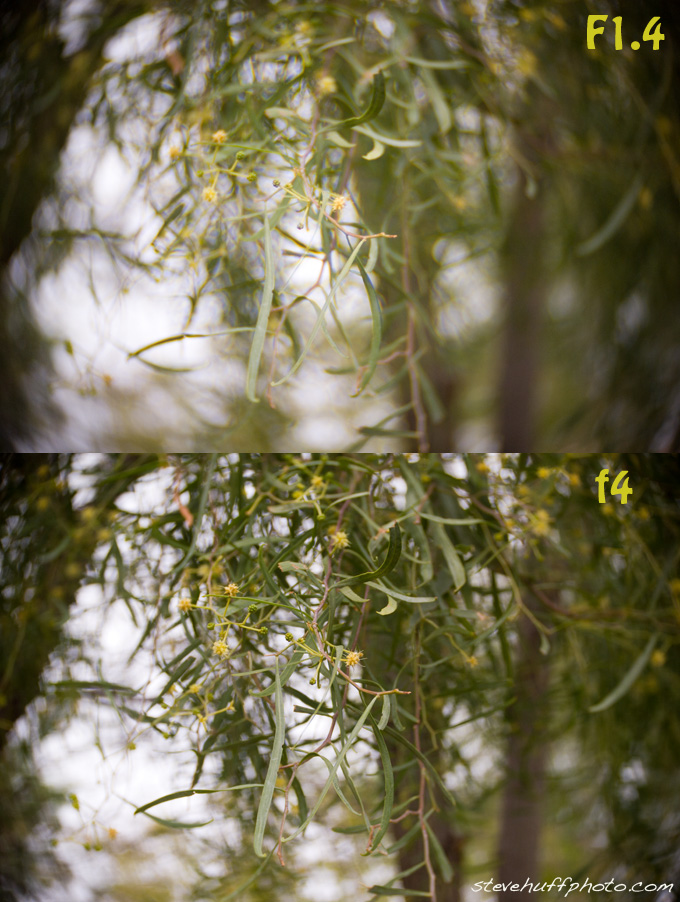 –
For $119 you just cant go wrong! This Toy Lens is fun and I am happy to see lenses like this come out that are so affordable and a blast to use.
Here are a few more silly shots I quickly snapped in the E-PL1 Grainy B&W Mode..Enjoy!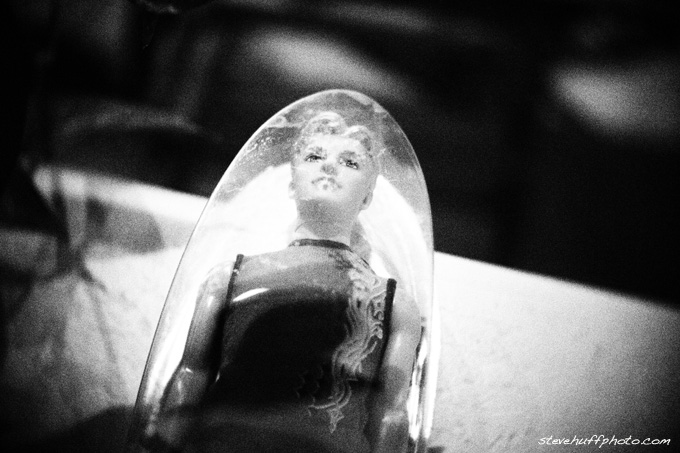 [ad#Adsense Blog Sq Embed Image]
I NEED YOUR HELP! YOU CAN HELP SUPPORT THIS SITE TO KEEP IT GOING AND GROWING!
Remember, anytime you follow my links here and buy from B&H or AMAZON,
this helps to keep my site going. If it was not for these links, there would be no way to fund this site, so I thank you in advance if you visit these links. I thank you more if you make a purchase! I have nifty search bars at the upper right of each page so you easily search for something at either store! I currently spend 10-14 hours a day working on this site and the only way that I can pay for it is with your help, so thank you! Currently my traffic has been increasing but my funds to pay for the site has been decreasing, so any help would be GREATLY appreciated!
Even if  you buy baby food, napkins or toothpicks at amazon it helps this site, and you do not pay anything extra by using the links here. Again, you pay nothing extra by using my links, it is just a way to help support this site, so again, I thank you in advance 

If you enjoyed this article/review, feel free to leave a comment at the bottom of this page and also be sure to join me on twitter or facebook! Also, you can subscribe to my feed at my subscribe page HERE and read these posts in your browser or news reader! Also, the new forums are NOW OPEN on this site so get involved if you like! Thanks so much for visiting my site!