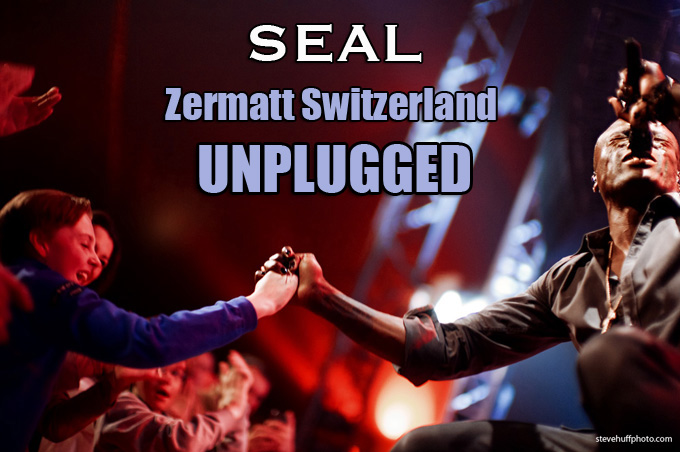 Seal In Zermatt Switzerland with the Leica M9 and Noctilux f/0.95
Hello  to all! The last two days have been full of travel for me as I headed home after being on the road with Seal for the past 3-4 weeks. I am now home, well slept and re-energized. I am hoping to get a hold of an X100 now that I am back so I can put it through its paces, so stay tuned for that! It feels good to be home and back at my desk. Updating on the little 13″ macbook pro was OK, but not as nice as sitting at my huge desk with my 27″ Imac. Speaking of my Macbook Pro (the one I bought just a month ago), I just took it out of my bag and noticed the screen has cracked during my last flight home! ARG! I did drop my entire camera bag once at the airport, and seeing that it weighed in at around 40lbs the little Macbook screen didn't survive the fall. Hopefully my M9 did.
It has been an amazing month for me. I have been able to see parts of the world I would have never seen, fly in a helicopter through the swiss mountains, meet some amazing people and make some great new friends, eat at some of the most amazing restaurants ever, finally get a hold of a VAJA Iphone 4 case that I have been wanting,  and shoot my ass off at all of the Seal shows. It has been a month of fun, adventure, photography and also moments of sadness when you sit back and miss your family.
It has truly been a blast and what is really cool is that I may be doing it again this summer during Seal's upcoming 7 week tour. While I am home I will spend my time with my friends, family and special loved ones as that is what life is all about really. 🙂
My last post here featured some snapshots I grabbed while going up to the Matterhorn mountain in Zermatt. Todays post will feature some images from the last Seal show in Zermatt at the "Zermatt Unplugged' festival. I have to say, Zermatt was an amazing place to visit. It's a ski town but probably one of the most beautiful in the world, if not THE most beautiful. I'll go back at some point, just as I will re-visit Cape Town again one day. But Zermatt just has that vibe, fresh mountain air, and even some very cool happy locals.
The show was a bit different than the shows on the South American tour. It was held inside a tent and the chairs were all lined with sheepskin, how funky is that? It was an intimate show and the fans were a little more subdued here as usually this event is ALL unplugged performances, which at times can be a but mellow and dare I say…boring? Seal and the band started off with an acoustic set and then launched in to their normal "plugged" set. Was a great show, and a great time though it was tough to shoot due to the odd angles up close. This was also the first show where there were other photographers, and there were SIX of them with huge DSLR's just blazing away at 7 frames per second for the first three songs (which is what they were allowed to shoot).
I was there with my M9 and firing one shot at a time, when the moment was right and no joke, most of these guys probably shot 300-400+ frames during those first three songs. I shoot 200 or less during an entire show. I guess that is the technique with a DSLR. Fire away and hope for the best.
In any case, I had a blast as always and am looking forward to the next run. Here are some of the images, all shot with the Leica M9 and 35 cron + 50 Noct.
As always, click on any image for a larger and better version
Before the show – You can see the sheepskin lined seats and the cool atmosphere of the tent..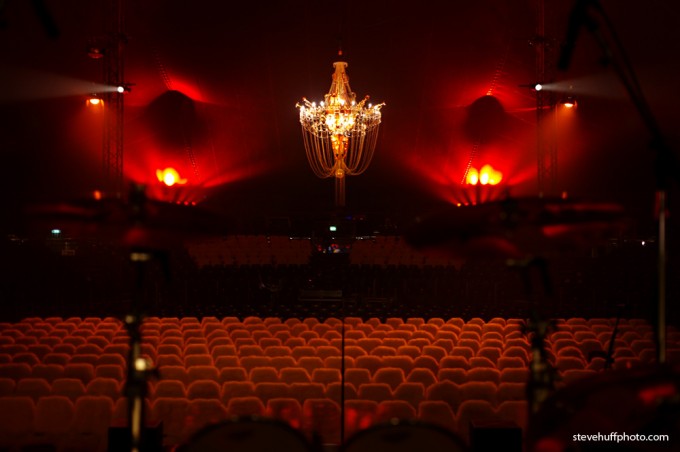 –
and the show starts with some acoustic versions of classic Seal songs…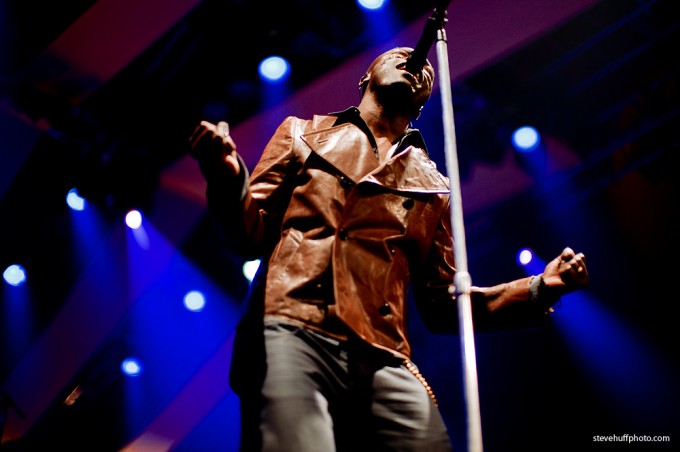 –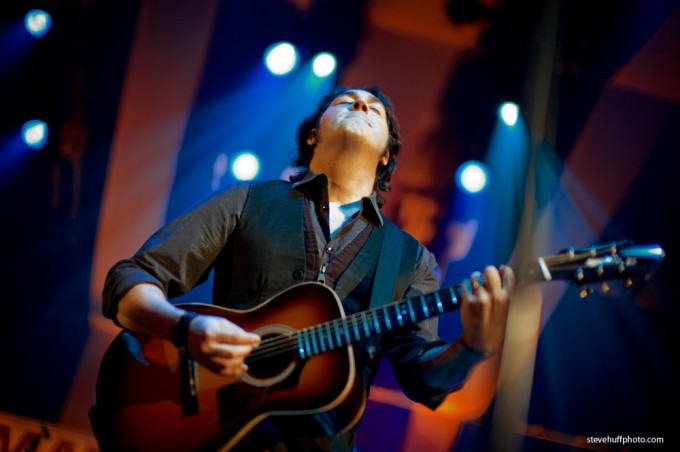 –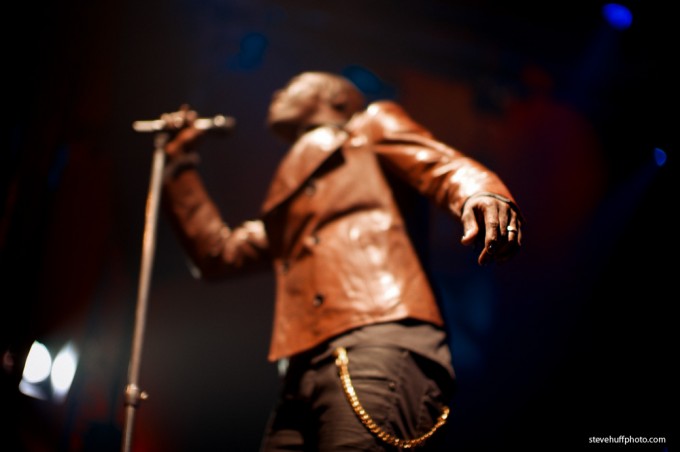 –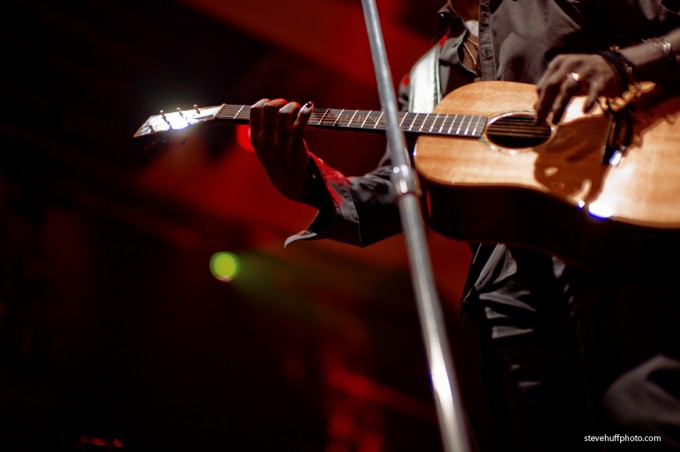 –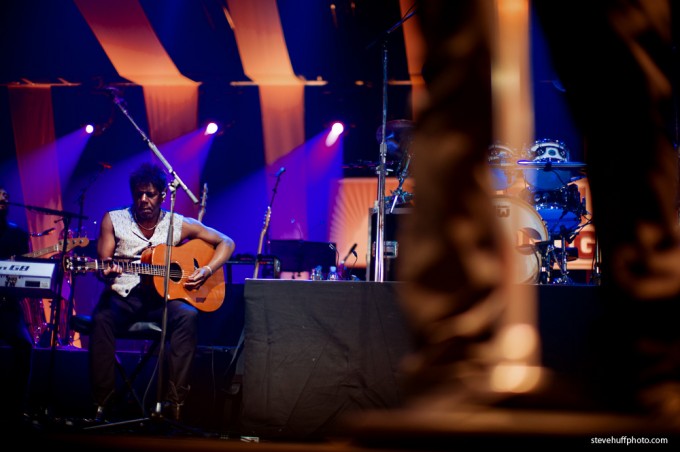 –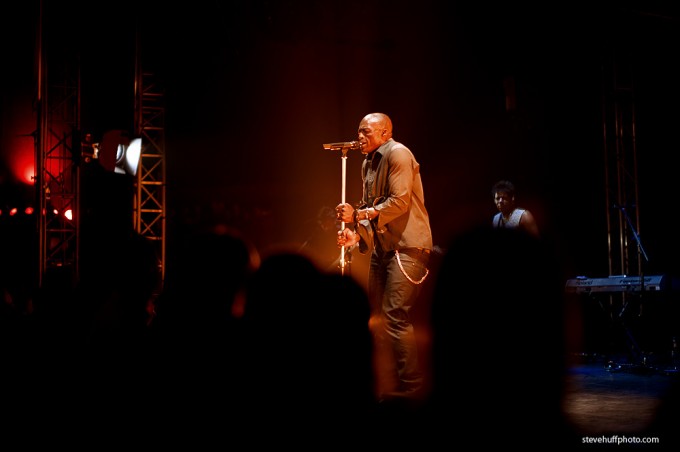 –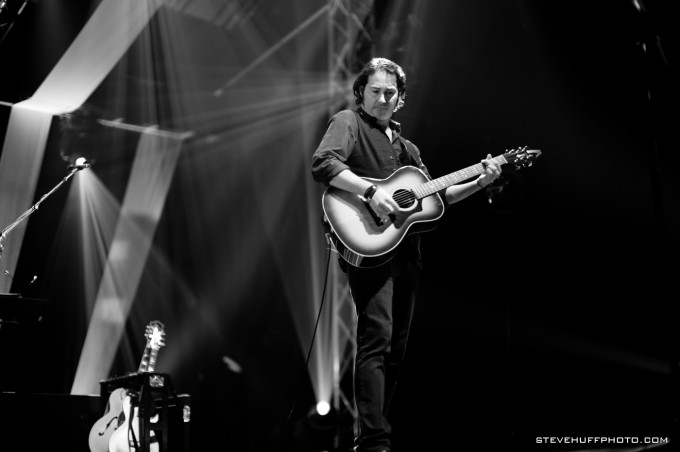 then the show was ramped up a bit and the fun REALLY started 🙂
–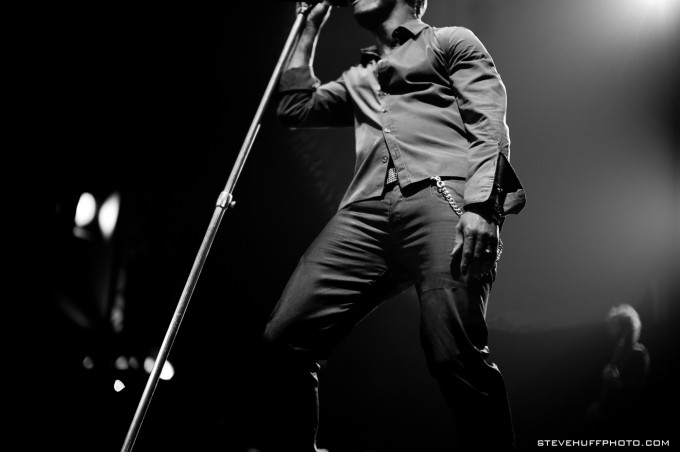 –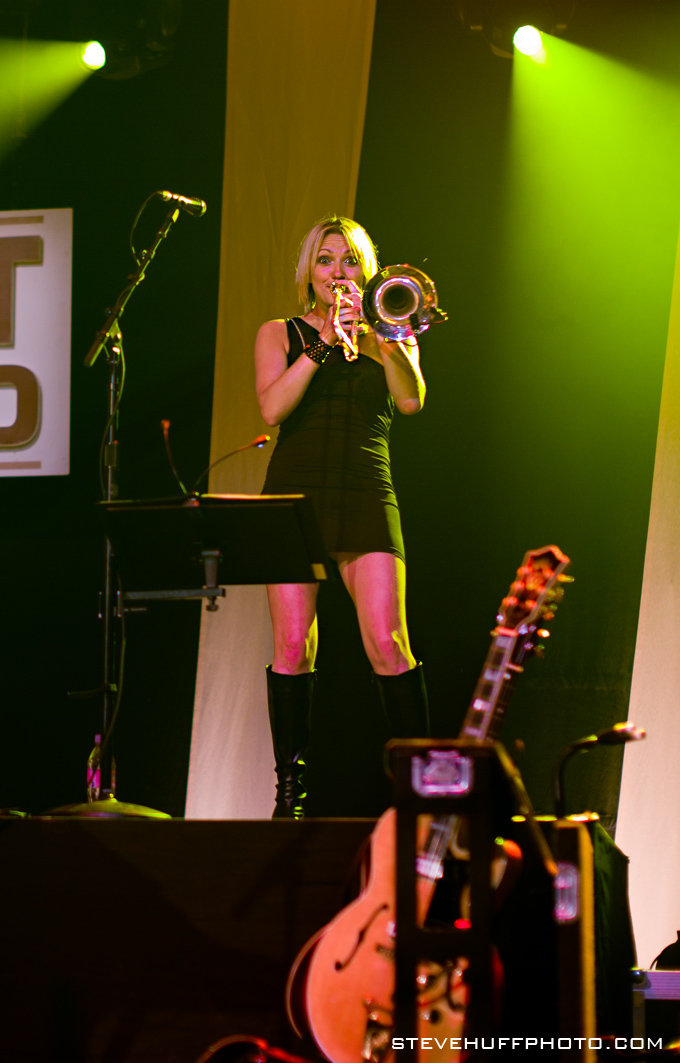 –
After uploading all of these shots I sort of already miss it! Wow. I have to say though that after a solid month of use and abuse on the M9 and Noctilux both have performed flawlessly day in and day out. They have some scratches and scuffs on them now but that makes it even better 🙂
I also got to shoot with Seals Titanium M9 while we were on this trip and HOLY SHIT that thing is absolutely incredible. A thing of beauty. It just feels so good and looks so nice in person. The LED frame lines are very cool IMO. Whoever was able to obtain one has one sweet camera, that is for sure. What is cool is Seal actually shoots his and he brought it to dinners ,lunch, shows, walks…very cool to see someone using it instead of putting it on a shelf.
Once again I'd like to thank Seal (thanks so much for the amazingly generous gift and bringing me along), Ric (thanks for the great food, good times) and everyone else who I spent time with over the past month. I feel like I have an extended family now..well, I guess I do 🙂 See you all soon.
Steve
HELP ME TO KEEP THIS SITE GOING AND GROWING!! IT"S EASY TO HELP OUT!
Remember, anytime you follow my links here and buy from B&H or AMAZON,
this helps to keep my site going. If it was not for these links, there would be no way to fund this site, so I thank you in advance if you visit these links. I thank you more if you make a purchase! I have nifty search bars at the upper right of each page so you easily search for something at either store! I currently spend 10-14 hours a day working on this site and the only way that I can pay for it is with your help, so thank you! Currently my traffic has been increasing but my funds to pay for the site has been decreasing, so any help would be GREATLY appreciated!
Even if  you buy baby food, napkins or toothpicks at amazon it helps this site, and you do not pay anything extra by using the links here. Again, you pay nothing extra by using my links, it is just a way to help support this site, so again, I thank you in advance 

If you enjoyed this article/review, feel free to leave a comment at the bottom of this page and also be sure to join me on twitter or my new facebook fan page! Also, you can subscribe to my feed at my subscribe page HERE and read these posts in your browser or news reader!
[ad#Adsense Blog Sq Embed Image]