USER REPORT: The Leica X1 Dynamic Range by George Sutton
The Leica X1 has a lot of limitations offset by outstanding strengths. I think it works best as a walk-around camera in a city. Color is exemplary. Another strength I have discovered is the camera's range.
Recently I was in the Sainte-Chapelle chapel in Paris with its spectacular stained glass windows. Photographing inside the chapel poses the typical challenge of exposing windows while preserving any detail in the much darker room. To get the windows I underexposed the original shot, shown below, by 2/3 stop. The windows are in direct sun. In the raw photo, the windows were still a little overexposed but the the rest of the room was dark. In Photoshop I reduced the exposure of the raw file an additional 1 1/3 stops to get the windows right, dialed up the fill light to the max, then fine tuned it more with the tone curve.
The result is the second photo. Preserving that much detail in the otherwise dark shadows is truly amazing. Kudos to Leica.
CLICK ON THE IMAGES FOR MUCH LARGER VERSIONS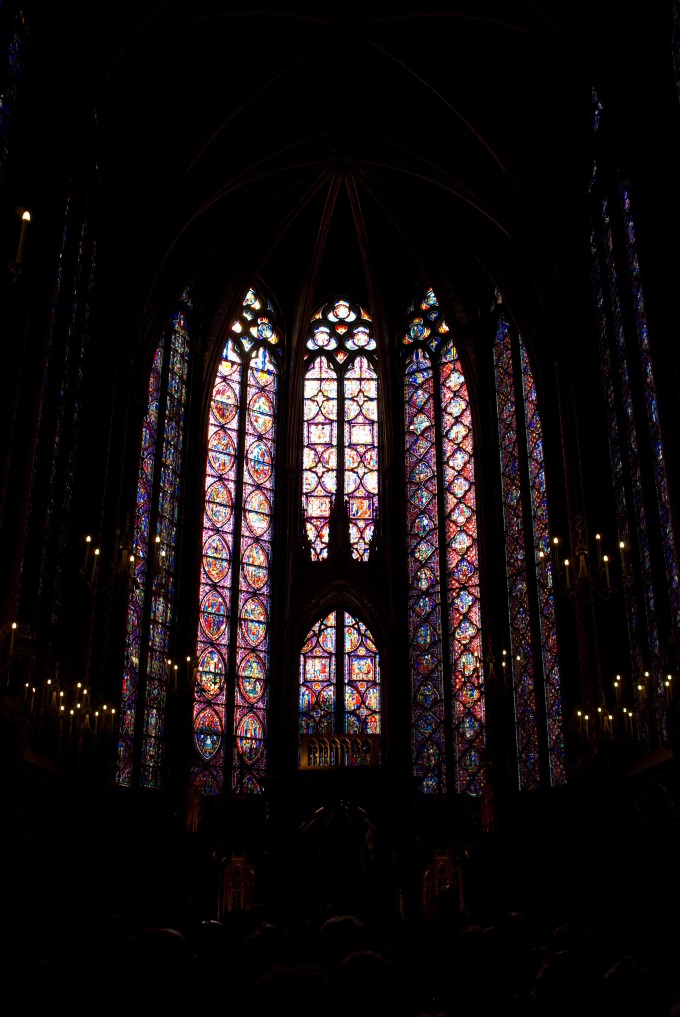 –