UPDATE: The TOP image was from the Leica X1. Bottom X100. Full comparison can be found HERE.
Happy Monday!
Im heading out to Sedona and Oak Creek Canyon AZ this morning to shoot the Leica X1 and Fuji X100 side by side to not only see the image quality differences, but to also see which one I prefer shooting with all day. I have a soft spot for the Leica X1 but also am really digging the X100 so I wanted to see the real deal between the two as so many have been talking about the 3D depth of the X1 and the flatness of the X100.
When I reviewed the X100 I did not have an X1 on hand, and now I do so this is going to be fun 🙂
I posted a sample and poll on Saturday of my son asking what camera you guys though took each photo, and the voting is pretty close! I will reveal which camera took which image either later on tonight or tomorrow morning with my full X1 and X100 side by side report.
Until then, here is one more comparison!
FULL SIZE OUT OF CAMERA IMAGES!!!
YOU MUST CLICK ON THESE TO SEE THE FULL SIZE IMAGES!
These were shot RAW, f/8, and exported from ACR without ANY change of settings or PP.
One of these came from the Leica X1 and one from the X100.
When you click on them they will open as one but in FULL size.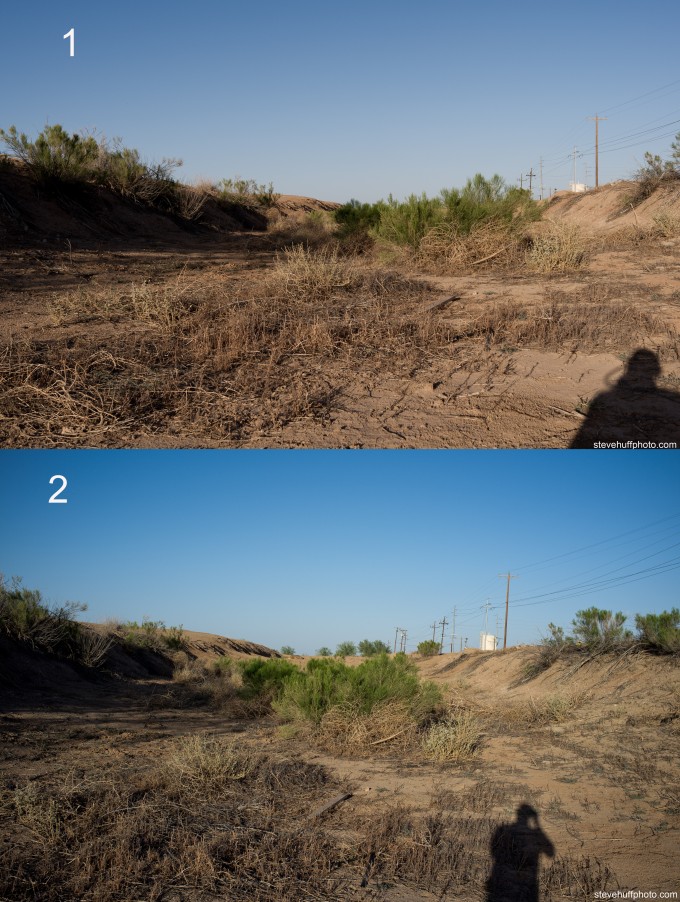 Instead of asking which one you think came from which camera, this time vote for the one you like best. It's a crap image but was just taken to test detail, color and rendering at f/8 with each camera. I will have some better images later tonight or in the morning from each camera, along with my full comparison.
With that said, I think sometimes it is pointless to over-analyze things such as this. Obviously, both the X1 and X100 are fantastic cameras capable of high image quality and each one can inspire confidence and deliver the results. Which one you prefer is all up to what you want to use it for. For example, if you wanted a viewfinder and close up capabilities, the X10o would be a better choice. If you wanted that "Leica Look" that some of you see, and some do not, then the X1 is the only choice.
BRW, both cameras are easy to use and have similar AF speed (using the X1's V2 firmware).
[polldaddy poll=5074643]
[ad#Adsense Blog Sq Embed Image]