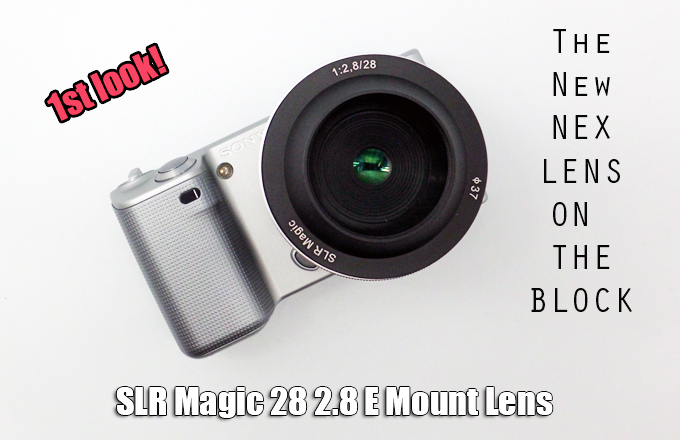 First Look at the SLR Magic 28 2.8 NEX "E" Mount Lens!
By Steve Huff
So I was sitting around  the house  today with my son, who I have been spending quality time with for the past 6 days and my doorbell rings! As usual in the Huff household, it was the Fed Ex man. He had a package for me that came all the way from Hong Kong…EXCITING! This package contained a lens that has not been in anyone else hands as of yet as I am the first in the world to get a hold of one. The lens is the 28 2.8 and as it sits here in my hand, it looks AND feels pretty nice on the camera.
Keep in mind, THIS IS NOT THE REVIEW for this lens! This is just a "First Look" report. The full review will be coming soon!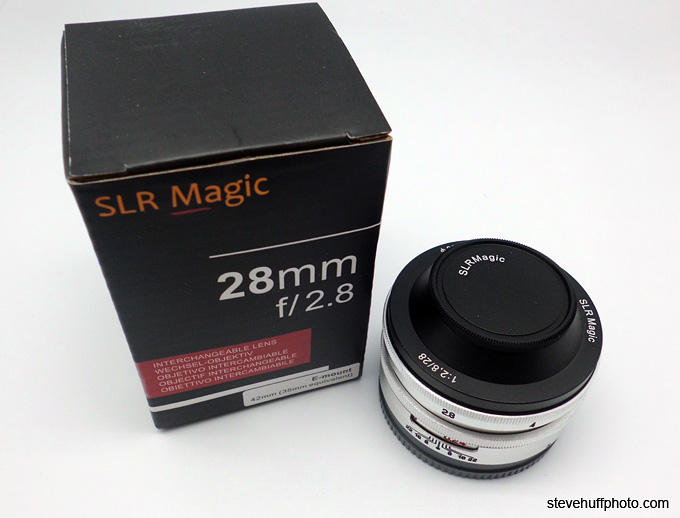 –
Stunning silver. The nEX-5 looks fantastic in Silver, especially with the new lens attached.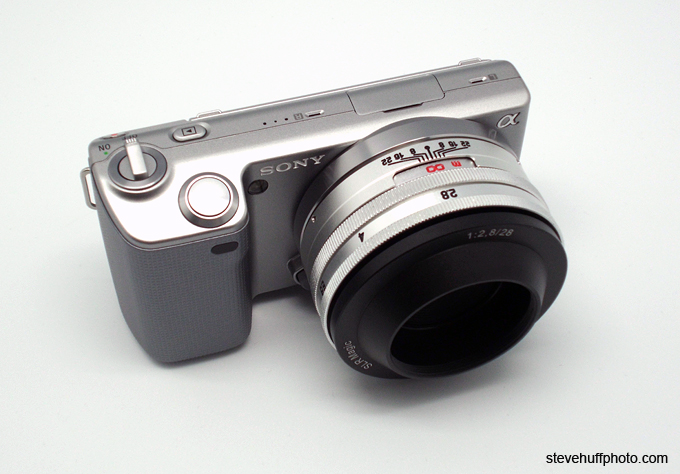 As many of you may have seen, in the past I have reviewed other offerings from SLR Magic like the 35 1.7 for the NEX and the "Toy Lens" for the Micro 4/3 mount.
I thoroughly enjoyed both of those lenses for their fun factor and price. SLR Magic ships them out with little manuals, full boxes, and they are all ready to mount to your camera. No adapters needed. If some of you reading this are long time readers, you may remember I was the first in the world to review another unique lens for Micro 4/3 from a company called Noktor. That lens was a 50 0.95 that I was lukewarm on. Recently, Noktor went out of business for a week or so and then re-opened their doors when SLR Magic bought them.
Yep, SLR Magic has bought Noktor and plan on re-introducing the 50 0.95 and maybe even with some new tweaks for better performance. They also have a few other tricks up their sleeves that I can not discuss, but be prepared for some VERY cool news soon from minds at SLR Magic. I'm in the loop and like what I am hearing.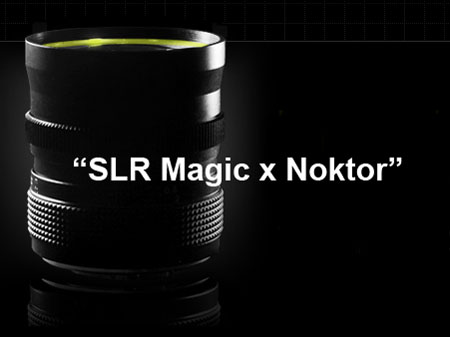 But for now I just wanted to show you guys some pictures of the new 28 2.8 for the NEX cameras. Mounted on a silver NEX-5 it looks really nice. The lens is solid and feels well made, which is nice. It comes with a rear cap and metal front cap that screws on for a secure fit. The Aperture dial clicks solidly and what is super cool is this lens incorporates a "revolver" style aperture system which helps to cut down on size and helps to put out great Bokeh. The lens goes from  f/2.8 to f/22!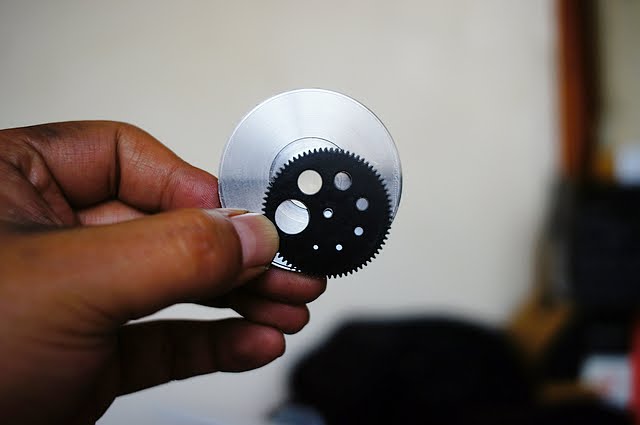 –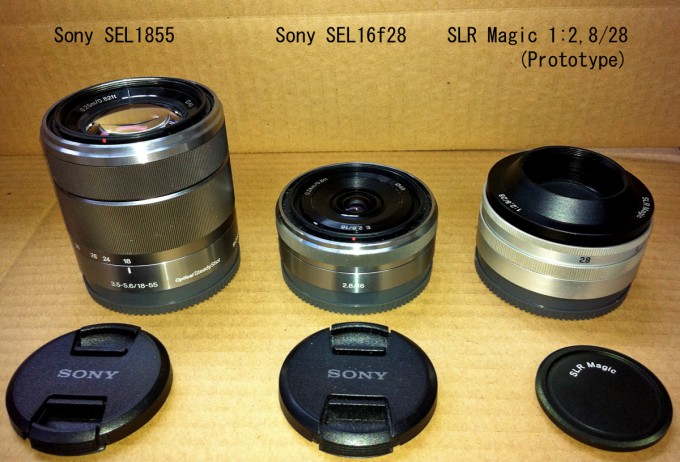 I have not yet even REALLY shot with this lens as by the time I was able to get around  to mounting it, it was night time. All I did was take a quick couple shots around the house at night, wide open at 2.8. What I found was that this lens is VERY Smooth to focus. Feels like a lens should feel when manual focusing. Also, it does seem like it will be soft at the edges at 2.8 but I hear it sharpens up as you stop it down. I will find out tomorrow (Thursday) and post some results. The lens feel really good on the camera. One thing I like is that it focus down to 0.24 meters, or around 9 inches. Much closer than I am used  to with my Leica glass.
click images for larger versions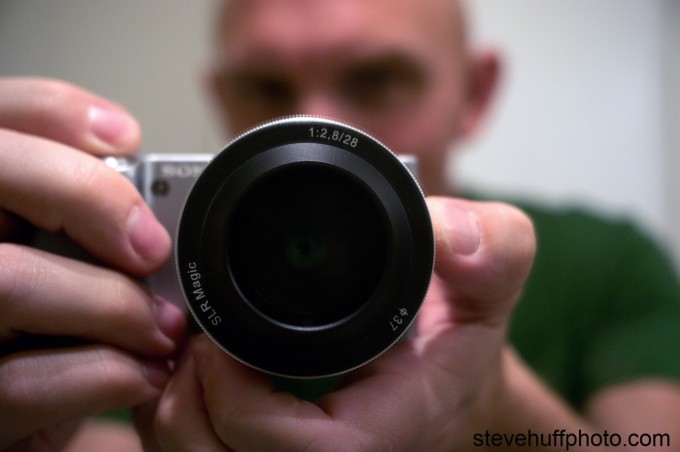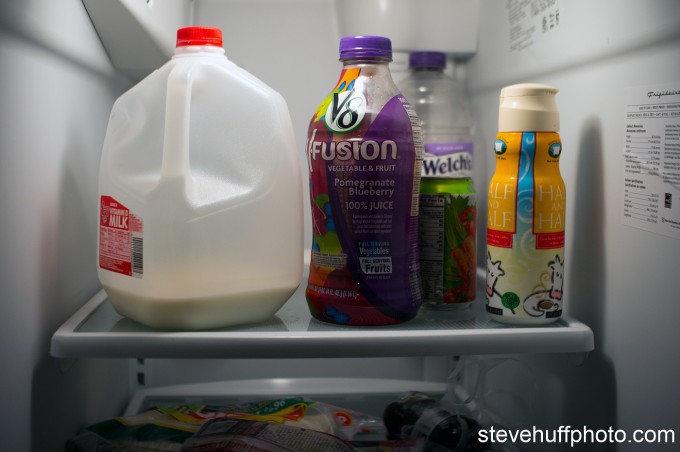 I plan on taking it out tomorrow for a quick spin to see how the quality is. Oh, and FYI, this lens becomes a 42mm equivalent on the NEX due to the crop factor. So basically, this is a 42mm 2.8 lens.
One thing to keep in mind is that this lens is MANUAL focus ONLY. It will not AF on the NEX and has no electrical contacts. To some this may be a deal breaker, to others, a blessing. It does focus very easily.
It has been quite a while since the NEX was introduced…almost a year now. The bummer so far has been the lack of lens releases from Sony. So far, all NEX users have had available are the 16mm and 18-55 kit lenses along with the super huge 18-200. Where are the faster primes Sony? I know they are releasing a 3.5 macro lens soon but we want fast and QUALITY as the NEX sensor is capable of so much more than the kit lenses deliver.
Couple of quick late night shots…
A quick crop at 2.8 – click image  to see larger version with true 100% crop. Bokeh looks nice so far…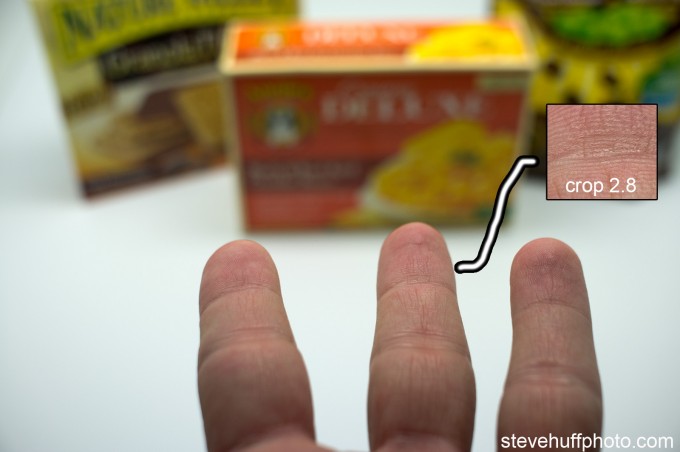 As for this 28 2.8 from SLR Magic, it should be available any time now for purchase at around $199. More info on that soon. Until then, I will be testing it out and letting all of you know how it does. Am excited to do this as I always love products like this. Fun, different, affordable and in this case, possibly great quality all the way around. Of course, the NEX is always available at B&H photo and the 5 is a great and versatile tiny camera at $699 with kit zoom. Stay tuned!
one more high iso, 2.8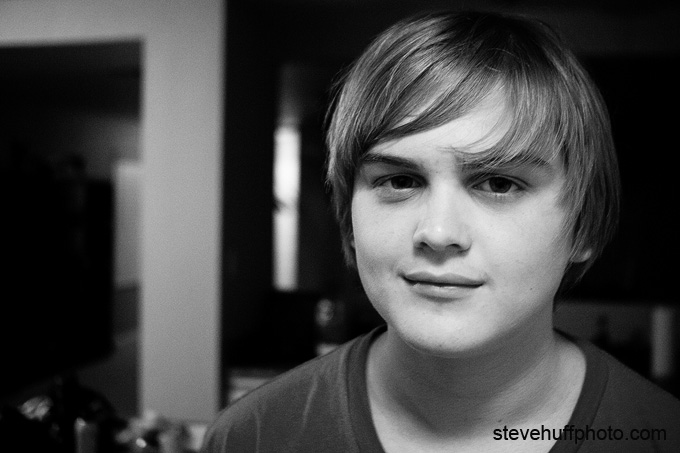 This is the production lens, NOT a prototype. Mounted on a silver NEX-5 I had in house. Looking good, but how will it perform out in the real world?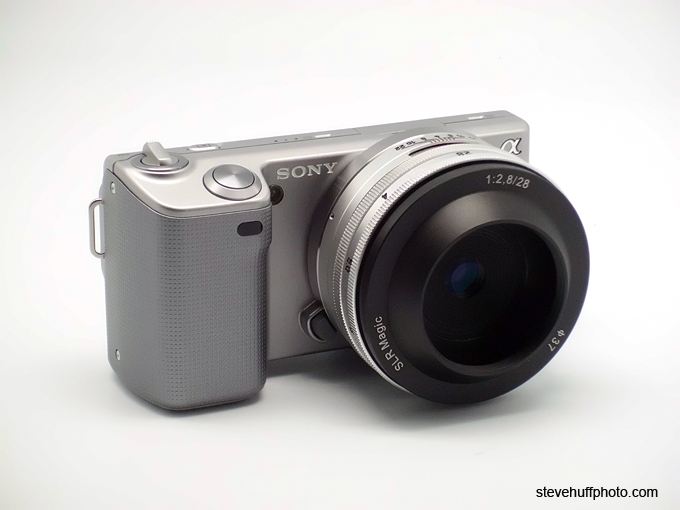 [ad#Adsense Blog Sq Embed Image]