Three bag ROUNDUP!
The Artist & Artisan 7000 and 7200 and the Think Tank Photo Airport Airstream video Review!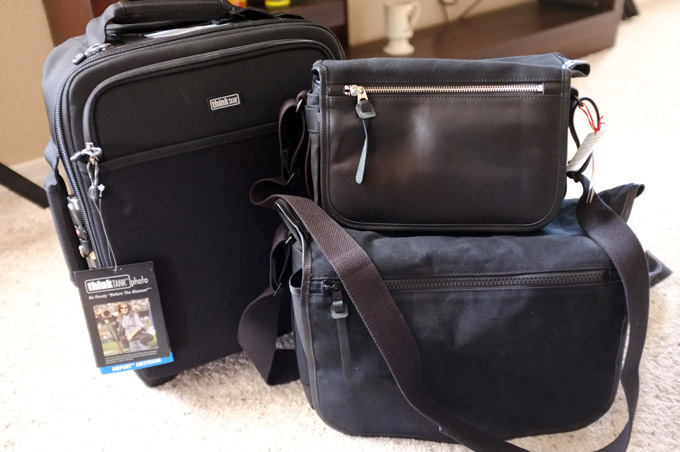 Today I wanted to do a video on three bags that are all SUPERB! The first two I have become quite fond of, the Artisan & Artist ACAM-7000 for the days when I want to carry along my laptop, Ipad and more than one camera and lenses. The GCAM-7200 is for those days when I just want to bring along something like an M9 and two lenses, or even an M9, lens and Fuji X100/Leica X1. I retired my Domke F-803 as I fell in love with the looks, feel and functionality of these A&A Bags.
I also purchased a rolling bag from Think Tank Photo for my airport travels, the Airport Airstream. This is a semi compact roller that holds a TON of gear and can be stored in an overhead compartment on an airplane. This is a TOP quality bag that is made extremely well. Watch the video for the details!
Where to buy?
Think Tank Airport Airstream – Buy direct from Think Tank Photo for great service, and fast ship.
Artisan & Artist ACAM-7000 – Dale Photo & Digital – Popflash also has the 7000, IN STOCK.
Artisan & Artist GCAM-7200 – Dale Photo & Digital or Popflash Photo
Here is the 15 minute video review of all three! Video shot with the Fuji X100!
[ad#Adsense Blog Sq Embed Image]