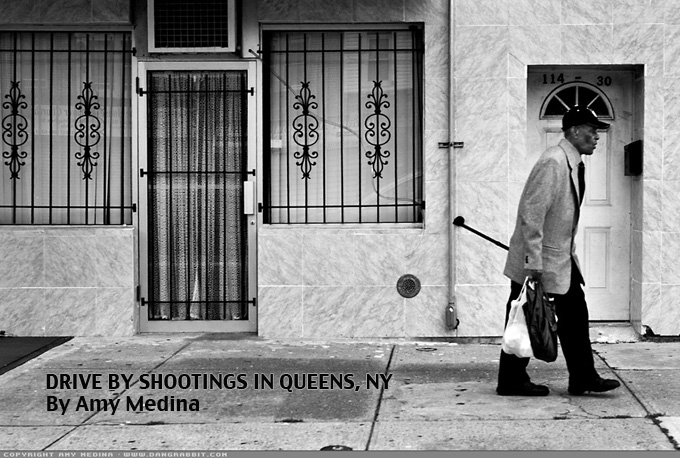 –
Drive-By Shootings in Queens, NY
by Amy Medina
When most people think of New York City, they think of Manhattan, and while yes, Times Square, Central Park and Soho are all amazing places to photograph, you'd do yourself a disservice not to cross a bridge and get yourself into Brooklyn and Queens.
I recently thought this would make a great series for a book, until I discovered from a friend that a taxi-cab driver in New York City already published the idea himself. Regardless, I love to embark on what I call drive-bys. Often, when my family and I are driving around on a weekend, exploring the sites and sounds, I keep my eyes keenly focused on the sidewalk ahead of us. If I see an interesting scene, I attempt to set my camera and capture it as we pass. With practice, I'm getting pretty good at this; getting the shot I want, framed and focused as I'd hoped. Pre-focusing, high shutter speeds, good timing and a bit of luck are really the key. I love framing them like a slice of sidewalk life, where the overall setting is as important as the people in them; and to me, they have a bit of a unique look being from the perspective of a car. Distant, but close. Intimate, but separate. I'm not sure how to describe it…
Though nothing will ever change my love for the Leica M8, which itself makes a good drive-by shooter, I've recently been shooting quite a bit with the Pentax K-5. Combined with the pancake limited primes, I'm finding it an immensely enjoyable kit, especially for street photography. It's comfortable to hold, light and fairly small, with a bit of a retro look that doesn't intimidate people (similar to the M8 or M9). And it's QUIET… amazingly quiet. I'm finding that for street photography in general, the DA 21mm and DA 35mm Macro are stupendous performers.
So, all that said, here are the latest of my drive-bys… most of which are from this past weekend (July 3rd). They all capture life on the sidewalks of Queens… and a few different communities within the Borough itself. I hope you enjoy them!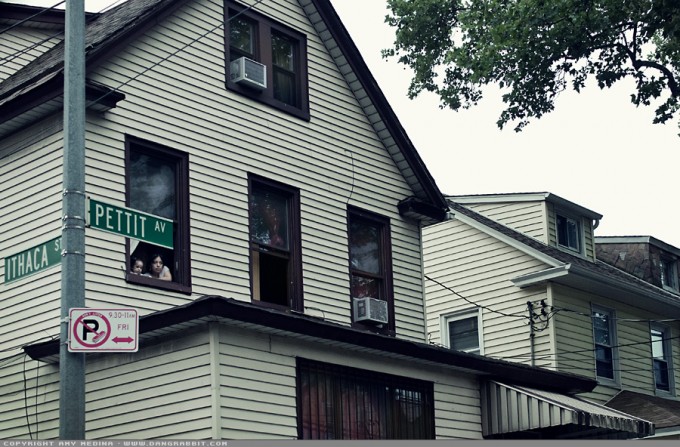 –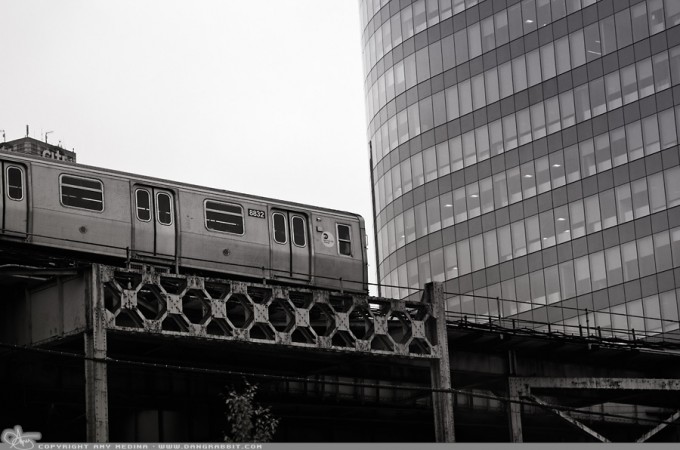 –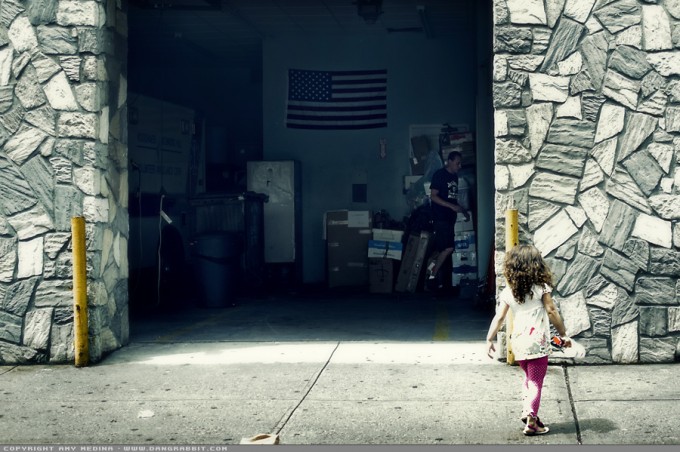 –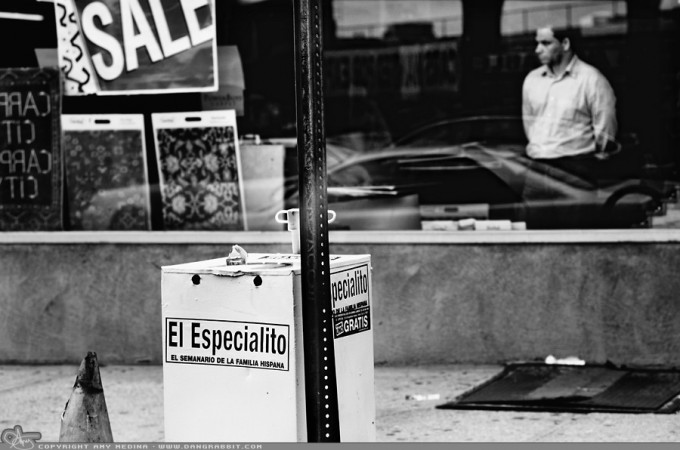 –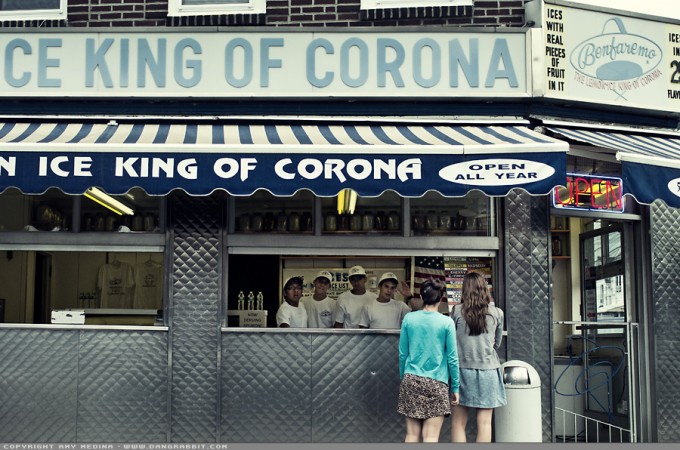 –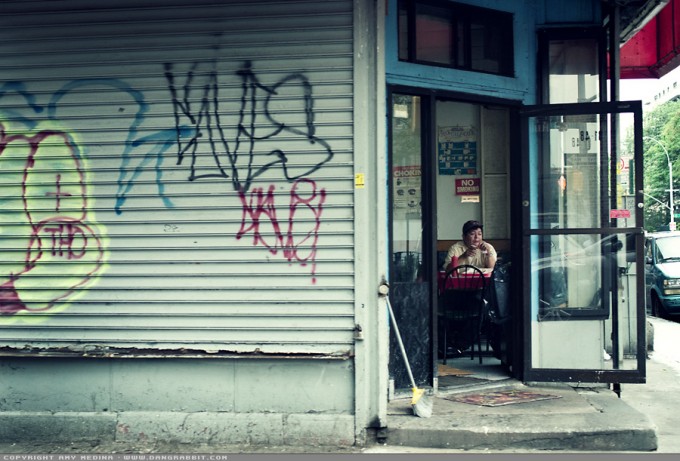 –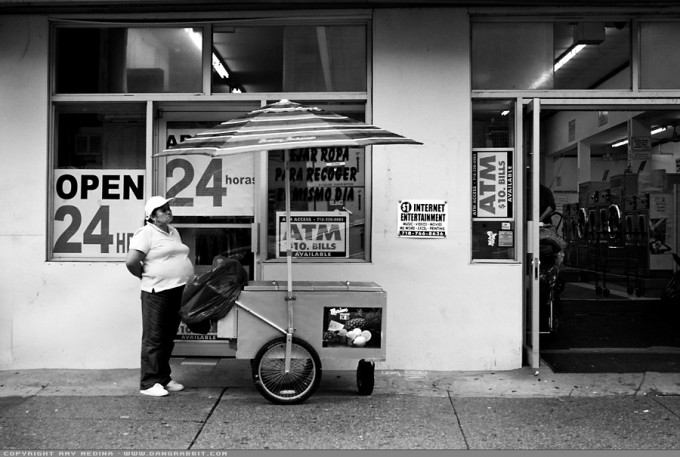 –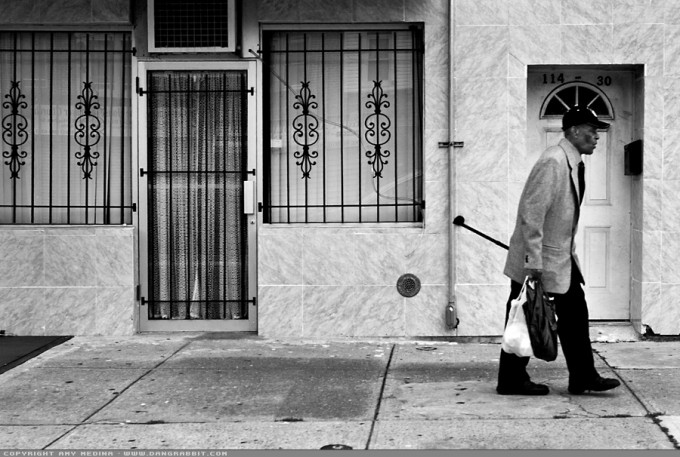 –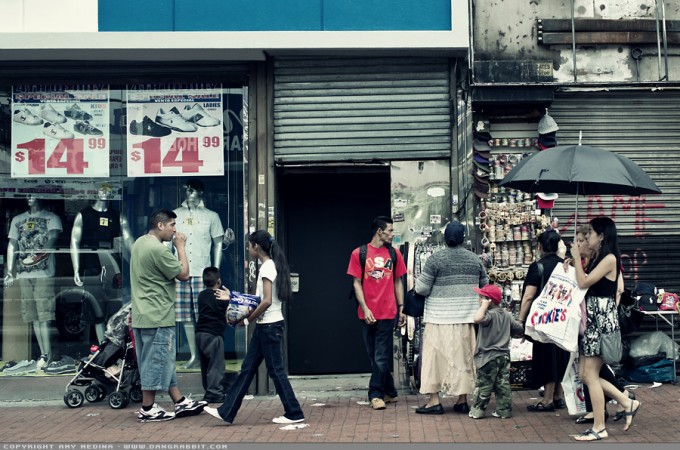 Follow me on Facebook: www.Facebook.com/DangRabbitPhotography
on Twitter: www.twitter.com/DangRabbit
[ad#Adsense Blog Sq Embed Image]