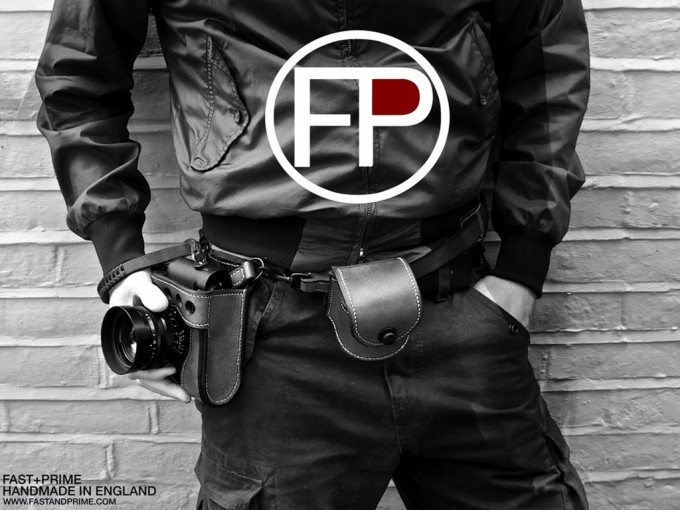 Fast and Prime Leica M9 Case/Holsster 1st Look Video!
Received the case I was talking about earlier today via Fed Ex from fastandprime.com and had a chance to give it a quick try and decided to make a quick video showing you guys what it looks like and how it works. Mine is the all black version which is fitting for an all black M9P 🙂
This is a hand made case from fastandprime.com, a brand new company that started up to provide these cases and accessories. There are thousands of M9 owners who read this site so I thought this would be interesting for those of you who enjoy cases and a way to carry your camera. This design is pretty unique as you can wear it around your waist or your body. It is a holster style that also locks in your M9, much like a gun holster actually.
When you want to shoot you simply pull out the camera and return it to its protective case when done. I could see this being great on all day street shooting outings. The case is quite firm and stiff out of the box but it would soften up with use. The case ships with a 5 year warranty card and a serial number stamped on the back of the case.
The only negative I found with it so far is it can be tricky to slide the M9 OUT of the case but this could be because I do not yet have the wrist strap (should be here tomorrow). Usually the wrist strap would be on and you could just pull it out in that way. This case is different than the Luigi cases which are made to stay on the camera at all time. This case is more for when you are out shooting with the camera and is a way to protect it in style, plus like I said, it is very functional.
You can also buy a lens case that slides on to the adjustable strap to hold an extra lens. Overall this is a very nice and premium product but it is not cheap! You can check out the options over at fastandprime.com and to see pricing options and color options click on "Catalog". This will not be for everyone as many M9 shooters go naked but there are also many who love protecting their cameras when out shooting. Fast and Prime made a very unique case solution here IMO for those with the Leica deep wallets 🙂 It is a beautiful product.
[ad#Adsense Blog Sq Embed Image]