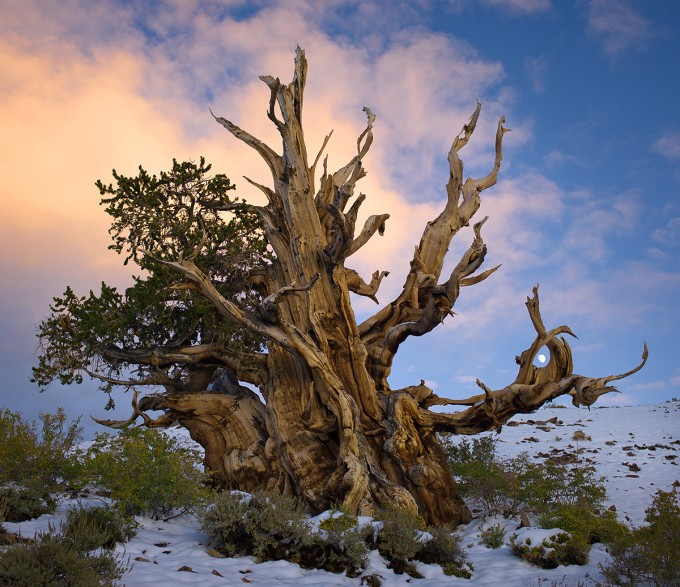 The Ancient – M9, 35 Summilux ASPH II, ~f/2.8, 1/350s, ISO 160
USER REPORT: Landscape Photography with the M9
Aravind Krishnaswamy
I am a nature photographer. For several years that meant I mostly photographed Avians and Wildlife with some Landscapes thrown in for good measure. I recently started moving away from Avians to concentrate more on Wildlife and Landscapes. I have a backpack filled with a 5D Mark II and Zeiss lenses for my landscape photography and I've generally been happy with the images that kit generated.
However, I wanted something more compact which could also do double duty while traveling and also early last year my interest in the Leica M9 got piqued.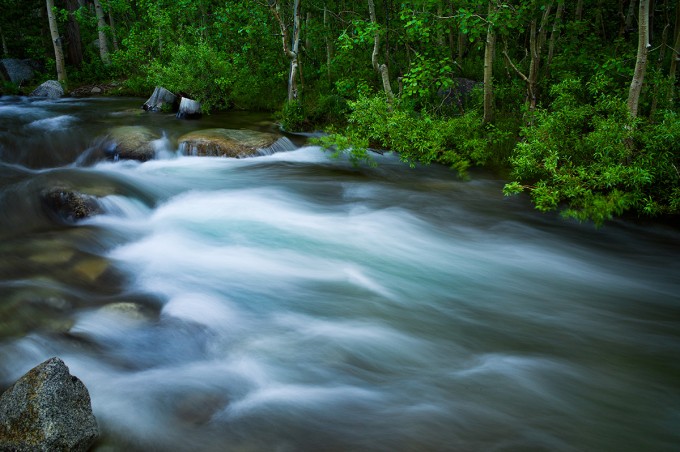 The River Rushes – M9, 28 Elmarit ASPH, ~f/22, 1.5s, ISO 160
I got an initial M9 kit with just a couple of lenses and started doing some shooting. The image above is one of the first images I made with the kit and immediately both the delight and the challenges became apparent, especially since I photographed the same scene with my Canon kit. One of the biggest challenges when working with an M9 on a tripod is framing. With my 5D Mark II, I use Live View extensively to get perfect framing and my depth of field precisely the way I want it. However, upon looking at and comparing the files later, it was clear that the M9 was producing accurate colors requiring little adjustment as opposed to the images from my Canon kit (You can see and read more about the difference on my blog post on the subject: http://blog.akimagery.com/2011/07/goin-leica.html).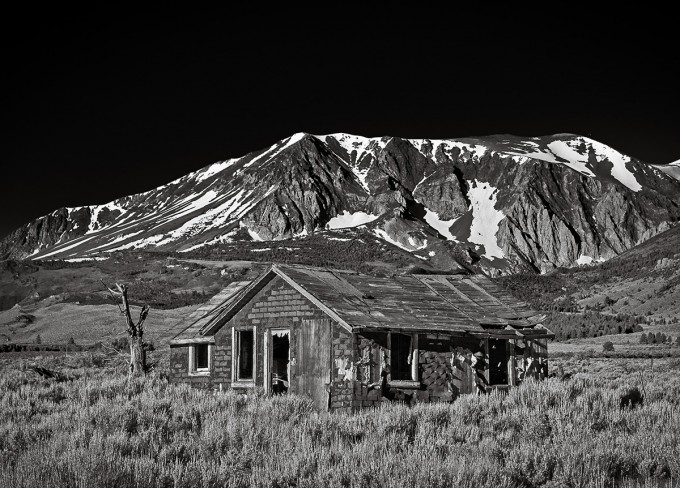 Lonely House – M9, 50 Summilux ASPH, ~f/6.7, 1/1500s, ISO 160
One of the advantages of having accurate colors (and generally good color separation) is that it improves tonal separation in black and white images. I like making black and white images when I want to use the color information in an image to manipulate the tonal relationships in an image that would otherwise not be possible if it remained color. This only gets better with the fact that the M9 images withstand a lot of abuse in post processing.
[ad#Adsense Blog Sq Embed Image]
The M9 is in many ways well suited for landscape photography. There's no mirror to cause vibration and I do use a remote cable release for those times when the camera is on a tripod. I have found that there aren't too many regular repeating patterns in landscape work to cause moire or aliasing which can in other photography be an issue due to the lack of an anti-aliasing filter. I've also observed that the 24″x36″ prints I've made from the M9 have as much if not more detail than what I've produced with the 5D Mark II.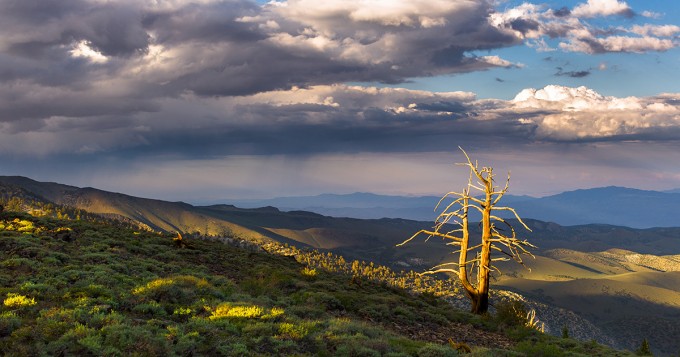 Summer Storm – M9, 50 Summilux ASPH, ~f/6.7, 1/250s, ISO 160
Generally speaking, I'm not that fond of tripod photography as I have found that it keeps me from exploring interesting angles, but I've usually stuck to tripods for my landscape photography. As time progressed, I found myself spending more time making images with the M9 handheld rather than affixed to a tripod. I can't be sure for the reason, perhaps its the difficulty in framing when on a tripod or perhaps its just because the kit's diminutive size makes it so comfortable in the hand that I feel like wandering a scene and making images.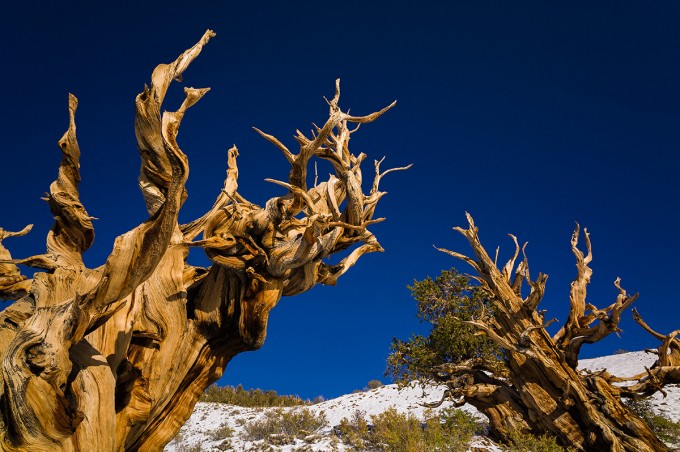 Aged Branches – M9, 18 Super Elmar, ~f/13, 1/250s, ISO 160
Late last year I had the chance to pick up the 18mm Super Elmar right here in Steve's buy/sell which I'm using for the wide work. Of course, accurate framing in this case requires the use of an external viewfinder but I've found that I'm not that fond of them. I made the image above without the external finder but just approximating the framing and taking a lot of test images. It ended up working out as the result you see is an uncropped file.
One of the things that really becomes obvious after working with some of Leica's finest lenses is how superb the optics really are. My favorite lenses are landscape photography are the 18 Super Elmar, 28 Elmarit, 35 Summilux and 50 Summilux. All of these lenses when stopped down are exceptionally sharp across the frame regardless of focus distance and all have very pleasing color reproduction. I have generally found that the amount of color post processing working I have to do with my M9 images are significantly less than with my other cameras.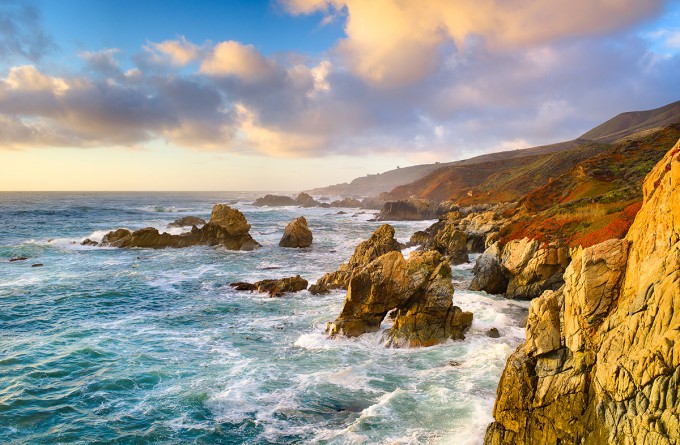 Clearing Storm over the California Coast – M9, 28 Elmarit ASPH, ~f/8, ISO 160
I typically use a lot of filters in my landscape photography, particularly graduated neutral density filters. I find that trying to get the dynamic range down to control at capture time saves a lot of hassle when it comes to post processing. However, with the M9 using filters is tricky since you can't visualize directly through the lens and hence I don't use my graduated neutral density filters (though still use the circular polarizer). In scenes where the dynamic range is high, I've had to resort to capturing multiple exposures and fusing them together in post (such as the one above). One thing you have to be careful about is getting false colors on high contrast edges, so I've found that its important to set all sharpening to zero when exporting the individual exposures to whatever HDR software you use (I use Photomatix and almost exclusively the Exposure Fusion option for the more realistic results it produces).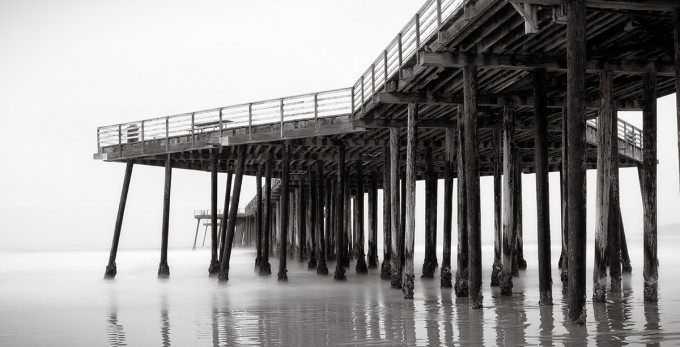 Pismo Pier – M9, 35 Summilux II, ~f/4, 8s, ISO 160
Neither the M9, nor the M lenses are weather sealed. When working in an area such as beach, it can be a little distressing when you realize how much money you've got in your hands so close to electronics destroying water or spray. I just tend to be extra paranoid in such situations, I'm not sure there's much else you can do there. Since I mainly work with prime lenses, I've found that its important to visualize an image at a scene before putting the camera out and attaching a lens. To that end, I've picked up Voigtlander's 15-35 zoom viewfinder which is compact and useful for this purpose.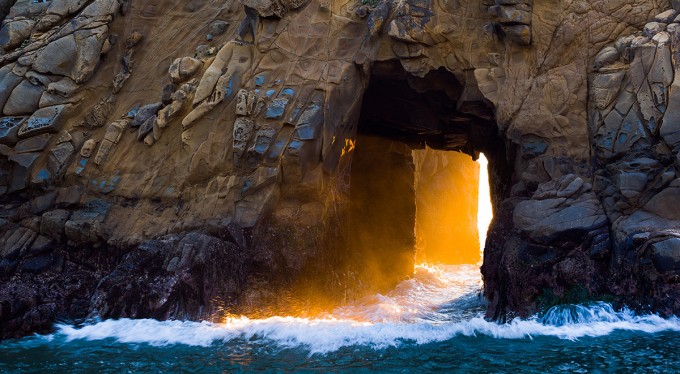 Light Portal – M9, 50 Summilux, ~f/4, 1/30s, ISO 160
Landscape photography with the M9 certainly has its challenges. The rewards however are the exceptional image quality delivered by M glass and the fact that my full kit fits in a small shoulder bag. If a future M10 adds Live View and a better screen on the back I don't see why I wouldn't switch to M system for most of my landscape photography work. I say 'most' because I still use tilt/shift lenses and there are currently no such offerings for the M system, though if Leica does add Live View it might then make sense for them to develop such lenses.
The wonderful thing about the M system is not just that I use it for landscape photography but also as a general travel and family photography kit. The same lenses are use for making 24″x36″ landscape prints can be used for photographing people in low light and best of all no one gets freaked out or self conscious when someone is pointing an M at them as opposed to a large SLR. This combined with its small footprint is why the M9 is becoming my go to camera and why I stick with it in spite of the challenges.