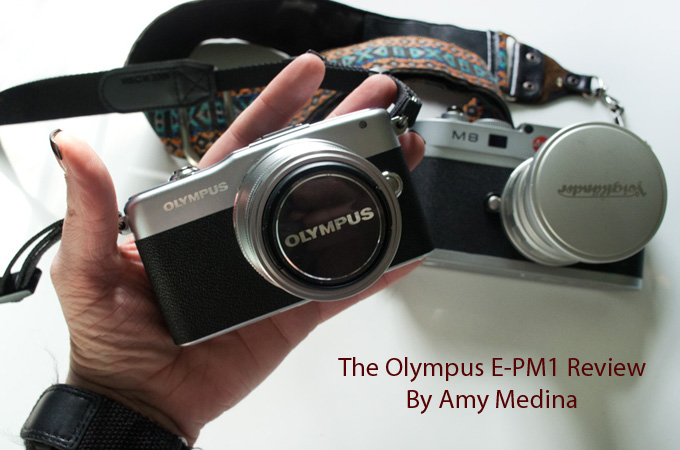 No Excuses! Olympus E-PM1 Review by Amy Medina 
With cameras getting THIS small and light, there's just about no excuse not to have one with you all the time. Let's face it, the M9 or M8, even some DSLRs (like Pentax) aren't all that big or heavy, especially combined with small lenses, but it's ridiculous how small the new mirrorless designs are getting. They are fun, they fit in a coat pocket or your glove box, and cause zero neck or shoulder ache. I love a small camera.
I recently added the Olympus E-PM1 to my cache. My daughter has pretty much taken over my EP2 (which I always enjoyed) and I was tempted by the cheap price and even smaller body size offered by the E-PM1. I was recently in the hospital for three days, and it got me thinking that something even smaller than my already relatively compact M8 would be good to have as a no-excuse camera. Yes, being in the hospital made me think of this (of all things)… I didn't want my M8 sitting around the hospital and ended up missing a bunch of days taking photos for my PAD Project. Of course, being sick I might not have taken them anyway, but since photography is such a big part of my daily life, it might have actually helped me to have a camera around and to be taking pictures.
So, I've had the E-PM1 now for about two weeks and have been enjoying it immensely. From a picture-quality standpoint, it performs nearly identically to the EP3 that Steve already reviewed. ISO performance, image quality, performance is all the same, as it has the same sensor. The big difference is that it is smaller and lighter. It has no flip-out LCD or built-in flash like the EPL3, though it does come with a small attachable flash. It has one dial on the back, rather than two like the EP3 (dial + thumb wheel). So far, I haven't found I've missed the thumb wheel because several buttons are customizable to adjust the settings you want (for example, I have the right-function button set to change ISO quickly). I was a little worried that having to get into menus to change things might be annoying, however, with the customizable buttons and the SCP (super control panel) option, most settings are one button press away. I tend to nearly always shoot in Aperture Priority mode anyway and the rear dial works fine for adjusting the f-stop. In addition, being able to change the metering mode through the SCP easily and quickly (say from spot to center-weighted) makes taking photos in all kinds of lighting conditions a pleasure.
Power on is nearly instantaneous… less than 1 second. Auto-focus is also exceptionally fast, especially paired with the new kits lens or the new and popular 45mm f/1.8 lens. I was an early adopter to the original EP1, and focus was a little pokey on that body, but Olympus has done a great job bringing the focus speed up to par with what we all expect these days. It also has a focus-assist lamp for darker conditions, which comes in handy. Of course, paired with a fast lens like the 45mm f/1.8 or the Panasonic 20mm f/1.7 makes shooting in low-light all the more a pleasure.
Paired with the Panasonic 14mm f/2.5 Pancake lens, the E-PM1 is nearly pocketable. The 14mm is exceptionally small (2.19 diameter x 0.81 thick). Though I like the idea of the Olympus 12mm f/2 lens, I've heard that their image quality is pretty close (except in the corners, where the 12mm does better). Since I'm not a huge fan of going wider than a 28mm field-of-view anyway, the 14mm made more sense for me… and at $199 on ebay, it was honestly an easy decision for me.
E-PM1 + Panasonic 14mm f/2.5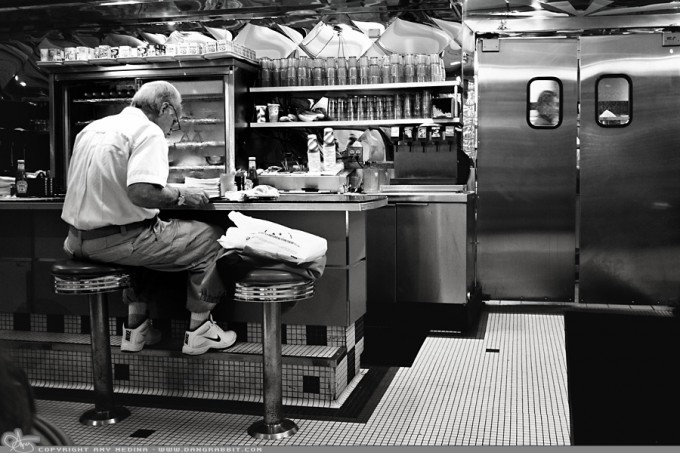 –
Of course, one of the fun things about shooting with a m4/3 camera is the ability to use different lenses on it occasionally. I have a few CCTV lenses, one of my favorites being the WSL 35mm f/1.7 that I got on ebay super cheap. When I have a manual focus lens on, I set the big thumb button (normally for recording movies) to "magnify mode" so manual focusing is easy as pie. CCTV lenses tend to be soft in the corners and give an almost "lens baby" type look. I have a good time with them.
E-PM1 + WSL 35mm f/1.7 CCTV Lens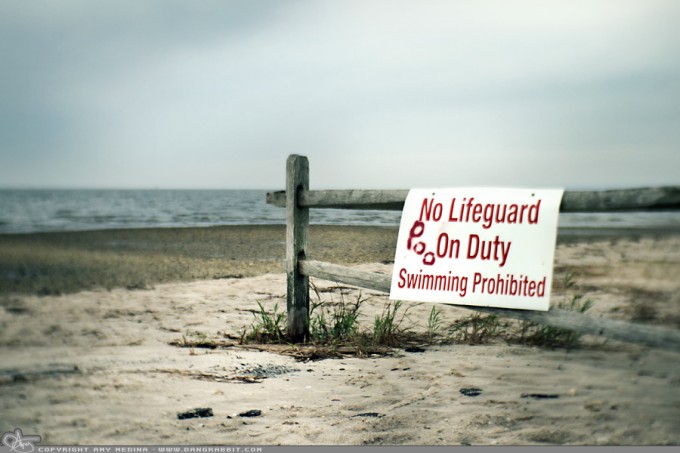 –
Of course, the Panasonic 20mm f/1.7 is one of those "must-have" lenses for any m4/3 camera. It's small and light, and though it doesn't focus quite as fast as the 14mm, 45mm or even the kit lens, it lets a lot of light in and give you that nice "normal" field of view. It's also one of those great performers when it comes to image quality, and for it's price (around $349) you cannot go wrong with it. I've had it since it was released, I think back from when I had the original EP1. It's also small, though not as small as the 14mm, and pairs up nicely with the E-PM1.
E-PM1 + Panasonic 20mm f/1.7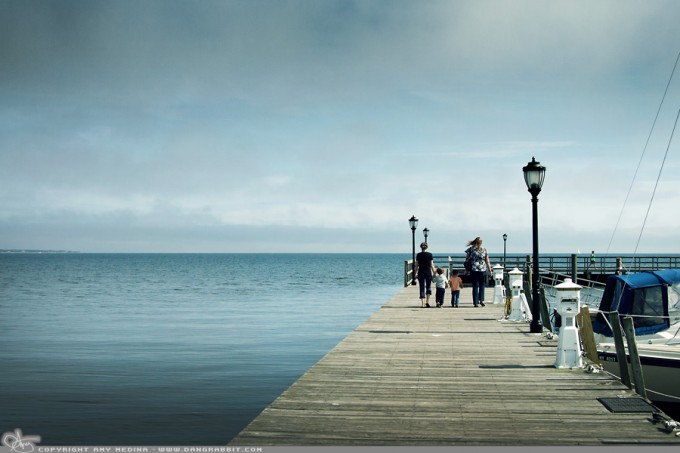 –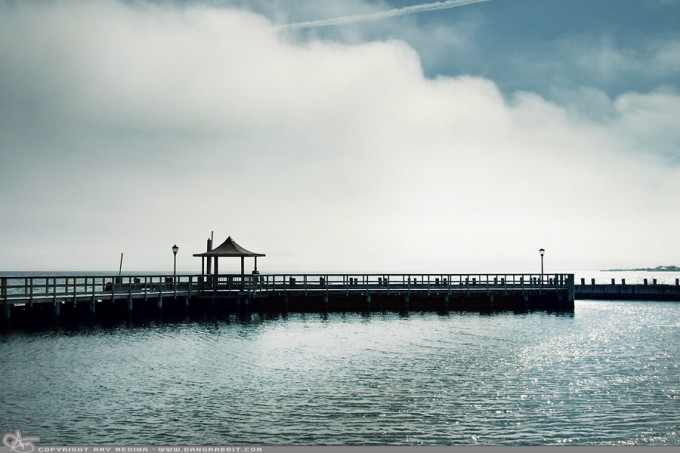 –
Even the kit lens that comes with the E-PM1 performs very well (yes, for $499 you get the camera and the 14-42mm IIR kit lens). It's certainly not a fast lens at f/3.5-5.6, but this new version of the lens is fast focusing, compact and pretty darn sharp. Olympus has always been known for good glass, so it isn't surprising that their kits lens performs well. I'm not much of a zoom user overall, but I did take it out for a test run.
E-PM1 + Olympus Zuiko 14-42mm IIR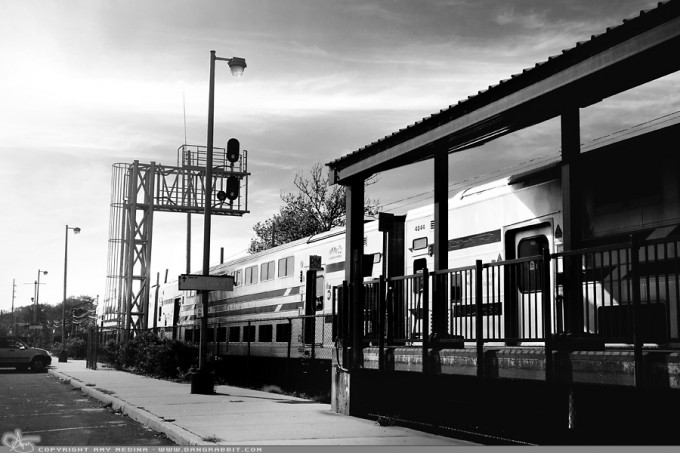 –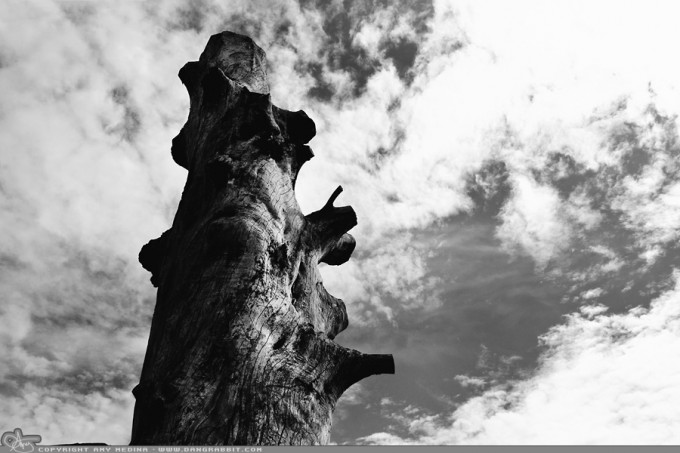 –
And, of course, we can't forget the newest Olympus lens… the 45mm f/1.8. I just got it myself this week and boy, does it ever live up to the hype. I'm amazing Olympus has kept the price very affordable at $399, and for the cost of entry it's really a no-brainer. I did have some reservations about the 90mm field-of-view and thought it might be too long for me. However, in thinking about it, I enjoy using my 70mm Limited on the Pentax K-5, which has an effective FOV of 105mm, so really, 90mm is just fine.
Steve has really said all there need to be said about this lens already, so let me just confirm it all… it's sharp, it's fast, it's light and just a joy to use. It looks great on the E-PM1 and, although longer than the 14 or 20, doesn't add bulk to it at all, partially because the lens is small in diameter. If you shoot with m4/3, all I can say is GET IT, you won't be sorry. If Olympus puts out a prime like this one in the 25-30mm range and at a 1.4 or 1.8 aperture, based on my experience with this gem, I'll scoop it up in a second and ditch the Panasonic 20mm.
I can already see this will likely be my go-to lens most of the time on the E-PM1
E-PM1 + Olympus Zuiko 45mm f/1.8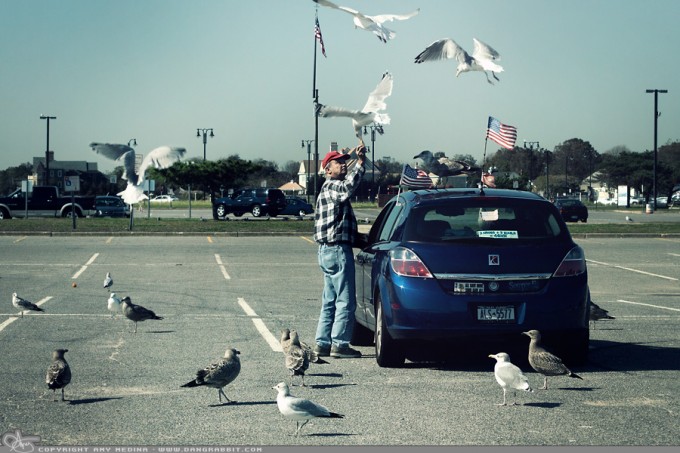 –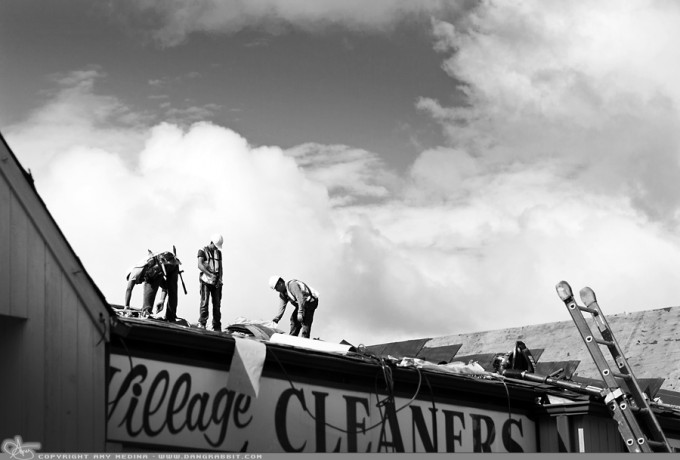 –
–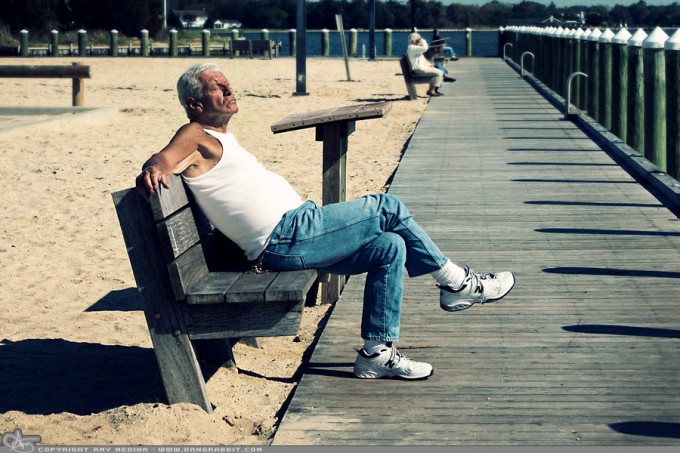 –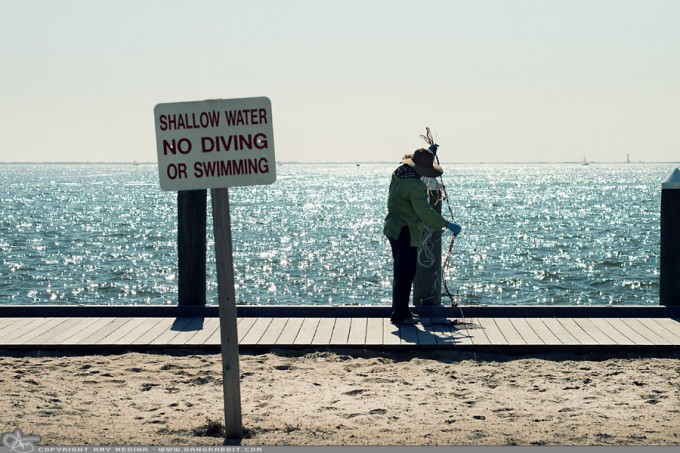 –
This image is from outside my local Apple Store, the day after Steve Jobs passed away. People were leaving up post-it notes with thank-yous and condolences.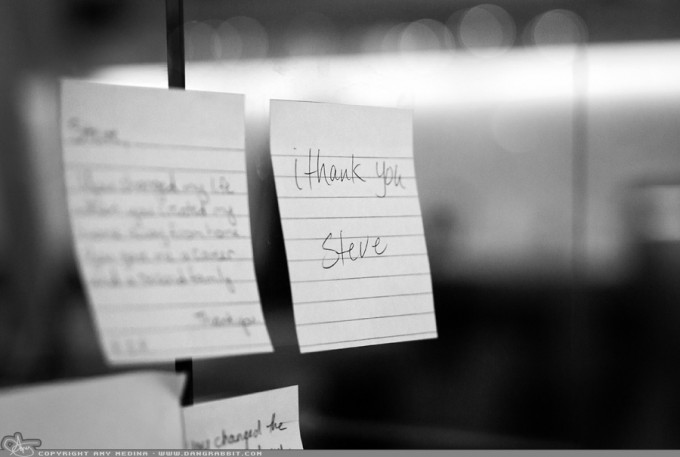 –
To give you an idea of how affordable a kit like this can be:
E-PM1: $499
Olympus Zuiko 14-42mm f/3.5-5.6 IIR (included with camera)
Panasonic 14mm f/2.5 Pancake: $199 (I got it on ebay)
Panasonic 20mm f/1.7: $349
Olympus Zuiko 45mm f/1.8: $399
Total: $1,446! … to get a great performing, compact and light body with an all-purpose zoom, and three excellent, fast primes for less than $1,500 is actually quite amazing!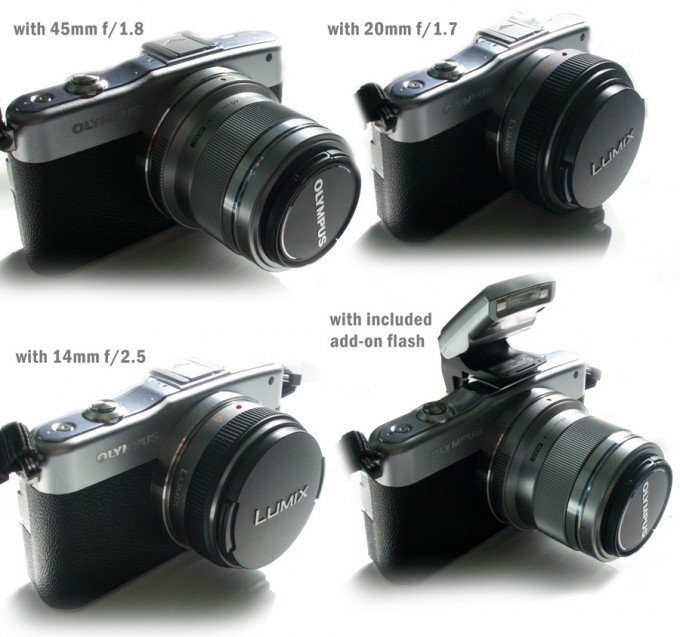 Finally, in my photo of the E-PM1 you see the camera in my own hand. I have a fairly average size woman's hand, so it should give you an idea of the size. This past week I put the leatherette cover on the camera myself, it is not the way Olympus sells it. Personally, I think they SHOULD sell it like this, or at the very least, offer it as an option. Currently, you can buy it in silver, black, white, purple, pink or brown. Obviously, I went with the silver knowing I was going to put a cover on it for a groovy retro look. Aki Asahi is where I've bought my covers in the past, however they currently don't have one available for the E-PM1, so I bought the raw material from CameraLeather.com and came up with the template myself.
This is really going to be my "no excuses" kit now… There is absolutely no reason to ever leave a camera behind. I'm excited about where the m4/3 format is going to go, and mirrorless designs in general, as I truly believe it's the future of photography. I can imagine that not too long in the distant future the industry will go mirrorless completely, and DSLRs will become a thing of the past. Currently, in my opinion, the m4/3 format — and specifically Olympus for me — has struck the best balance between portability, functionality and image-quality, if you want the smallest kit possible.
–
 [ad#Adsense Blog Sq Embed Image]