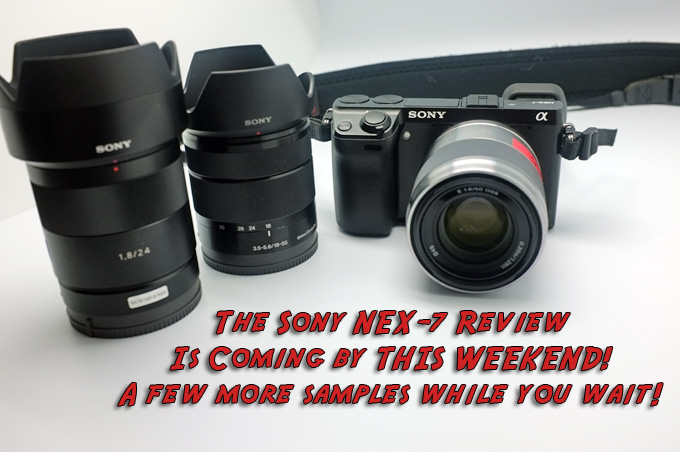 The Sony NEX-7 Review is coming THIS weekend! Some new samples while you wait…
Ok everyone, there have been SO many e-mails asking me when the review for this camera will be up, so many e-mails asking me questions about the NEX-7 and so many asking me if they should order it. Lol, I'm working in it! I have been shooting the camera for the last week and getting to know it and started writing the review today which will take me until the end of the week/this weekend  to complete. It's a pretty interesting camera with lot of feature but also lots of potential. The only software that will process the RAW files right now (that I know of) is the Sony software, which is plain awful. It runs like molasses on my iMac. With that said, all of the samples below are JPEGs.
As for the camera..don't want to give away too much but I can say that the body and controls are wonderful and a big improvement over the NEX-5n. 🙂 Enjoy!
Shot with the 24 1.8 as a JPEG, this was taken indoors with only some window light shining in.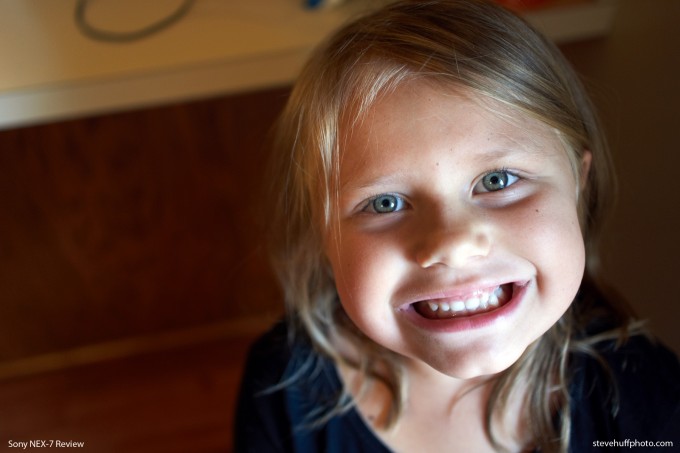 –
Shot in "High Contrast Black & White" also with the 24 1.8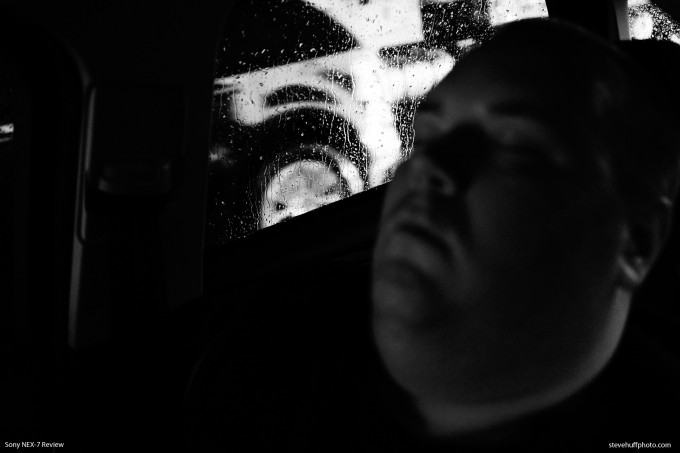 –
The 50 1.8 os a great lens, even wide open. This one was shot at 1.8 as a JPEG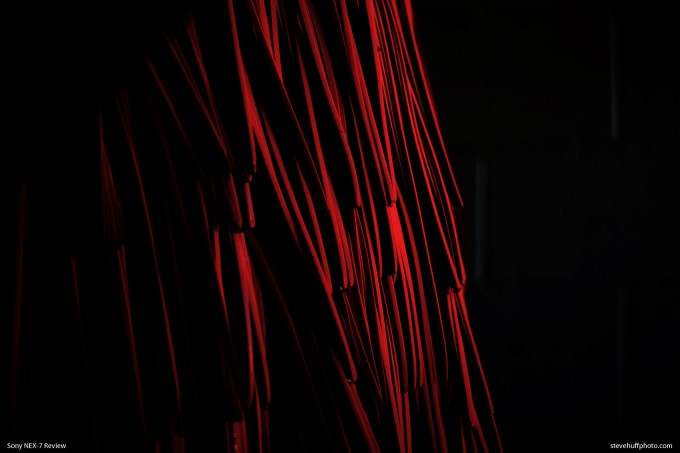 –
Gotta love fall colors! The 24 1.8 wide open!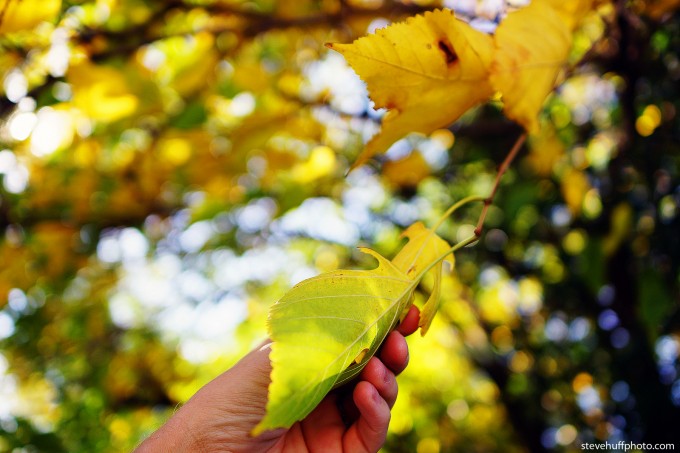 The review will feature many more samples as well as full size image downloads, high ISO samples and crops up to 16,000 ISO at night, my thoughts on the usability, the features and the lenses and much much more including a video with all of the features and menu system. Expect a 6-7,000 word review with loads of real world images and my opinion on wether or not this camera is worth plunking down the cash for in November. Stay tuned!
[ad#Adsense Blog Sq Embed Image]