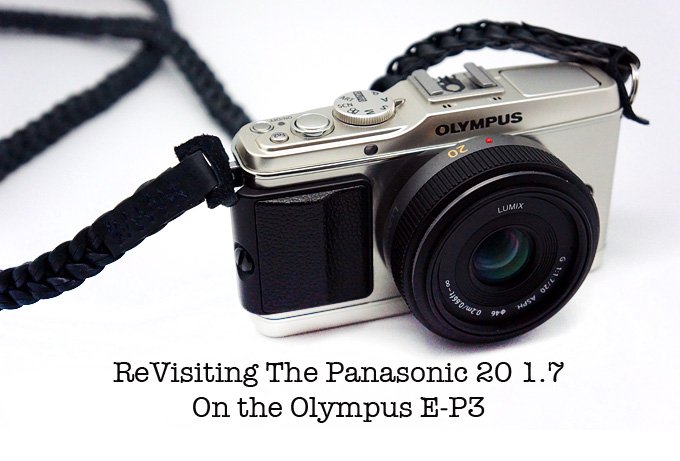 Revisiting the Panasonic 20 1.7 on the Olympus E-P3
By Steve Huff
Almost two years ago I reviewed the amazing little Panasonic 20 1.7 lens for Micro 4/3 mount on an Olympus E-P2. I LOVED it then and today I love it just the same. This is one of those lenses that if you own a Micro 4/3 camera and have never shelled out the $350 or so for this lens then it should be a crime! Yes, this lens is THAT good and well worth the cost. Even though Panasonic released the new 25 1.4 recently (which I have been patiently waiting for) this little 20mm pancake is still worth owning due to its small size and fantastic performance. The fact that it gives you a 40mm equivalent on your M4/3 camera almost makes shooting something like an E-P3 similar to shooting an old Leica CL (well, besides this is not film, nor manual focus).
on the E-P3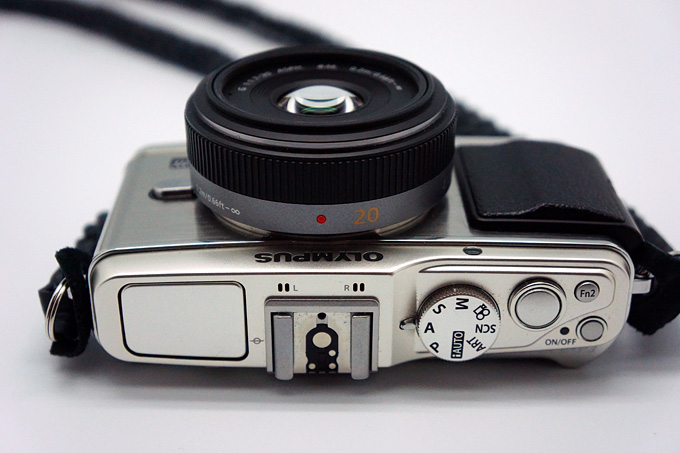 –
The fact is that this lens can seem to do no wrong. Between this, the SUPER GOOD 12mm and the new 45 my E-P3 has been a happy camera, and I have to be honest. Some of the images I have seen from this combo recently make me realize that the M4/3 format is capable of sooooo much more than many may think. Also makes me realize that my E-P3 has also really done no wrong! It gets the exposure right every time. The color is delicious right from the camera. The AF is super fast. The touch screen on this camera is much more than a gimmick. The images are pretty sharp right out of the camera. No mush or softness at all. Hmmm. Imagine if this had a slightly larger sensor! It never will though as Micro 4/3 is a set size… but if it did, it would be even better.
[ad#Adsense Blog Sq Embed Image]
So today, almost two years later I can still HIGHLY recommend this lens if you own a micro 4/3 camera. If you do own a M4/3 camera and DO NOT own this then BUY IT NOW. Trust me, you will not be disappointed.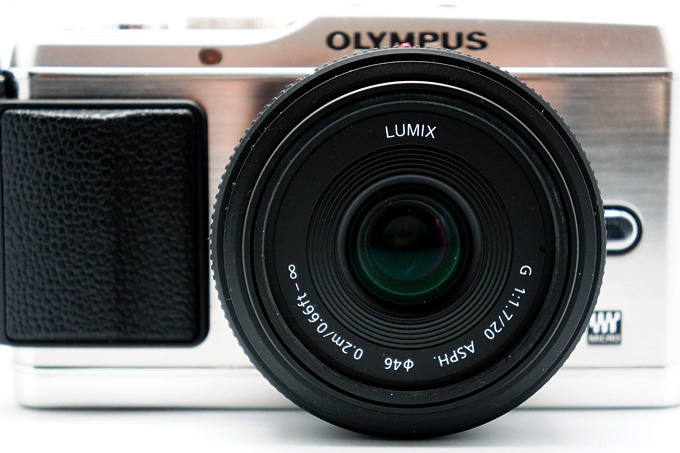 I will admit that I sold my original copy a while ago and just recently "re-discovered" this lens. This time it will find a permanent spot in my collection, even if I do end up with the new Pan/Leica 25 1.4 as well. It's small, it's light, it's sharp, it provides some decent bokeh, it renders light nicely and it's a knockout. It even focuses quite a bit faster on the E-P3 than it ever has though it is not as fast as the new Oly lenses.
I will now leave you with some recent snap shots I took with this lens on the E-P3.
Using the light from his phone, I set the E-P3 to ISO 1600, the lens to 1.7 and took this shot. When you click the image and view the larger version you can see just how sharp it is, even at 1600 (noise reduction was turned off, and this is a JPEG)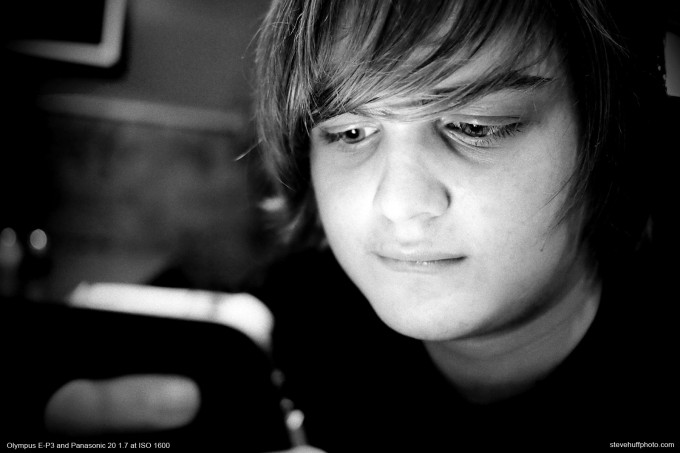 –
At 1.7 and ISO 1600 the lens performs well on the E-P3. This was shot in darkness with the light source being a candle. Higher ISO is easily possible with Micro 4/3.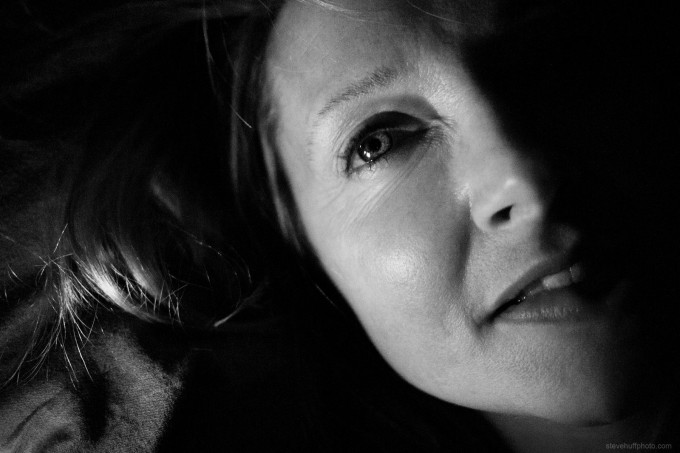 –
The color I get out of this lens is usually on the cooler side but I like it. The blues and greens are rendered differently with this lens than say the Olympus 17.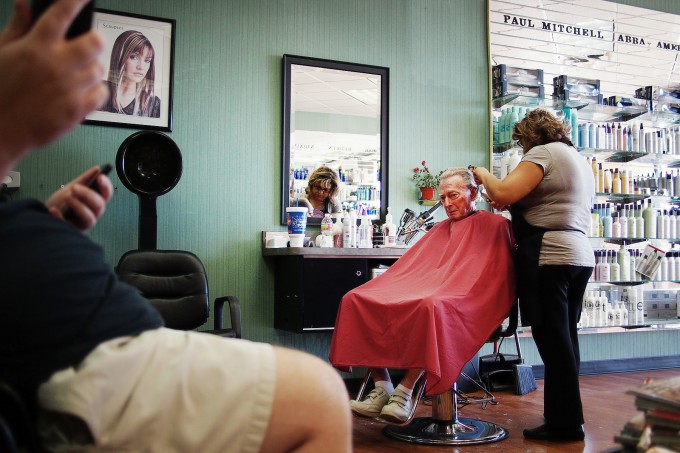 –
Wide open at 1.7 the lens is plenty sharp and gives a bit of shallow death of field as well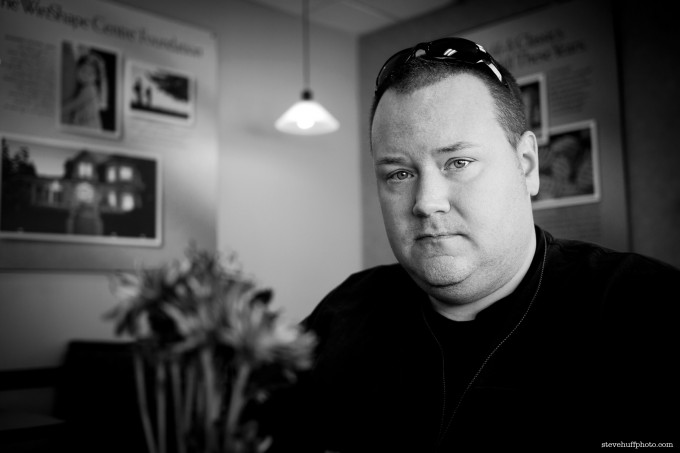 –
Haircut time – Alien Skin conversion…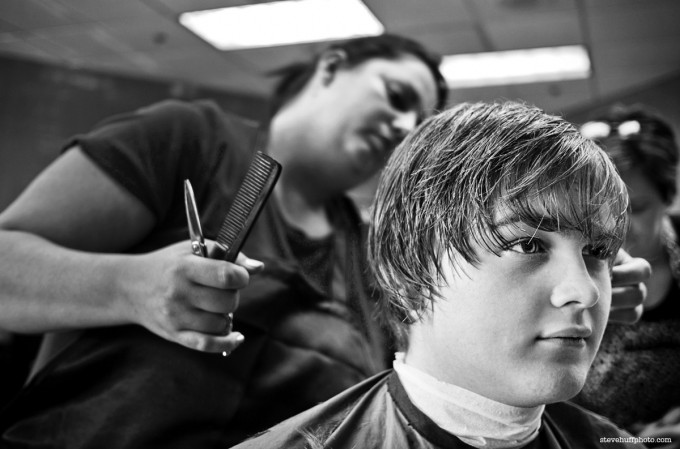 –
1.7 – JPEG – Even wide open and from a JPEG there is plenty of sharpness and detail.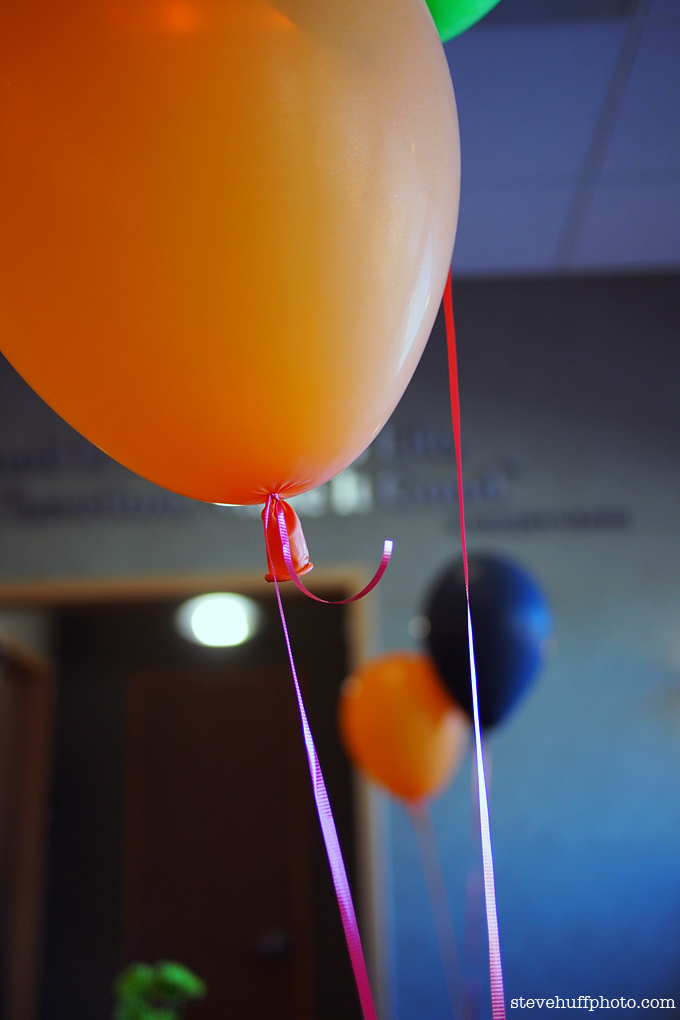 –
Using the flash of the E-P3 – for the 1st time ever 🙂 – I think these girls were dancing to the "Electric JUGGaloo"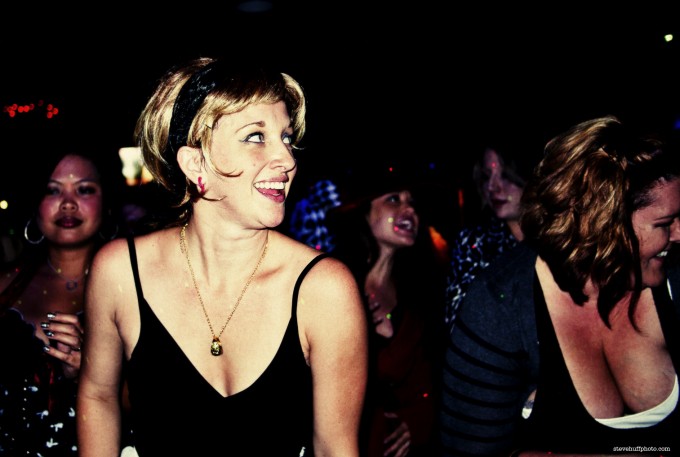 –
If you click on the image below you will see how sharp this lens can be wide open… Almost LL (Leica Like)!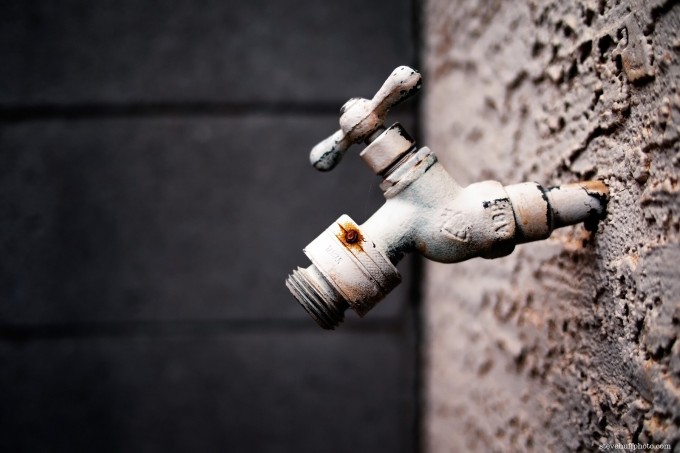 –
at f/8…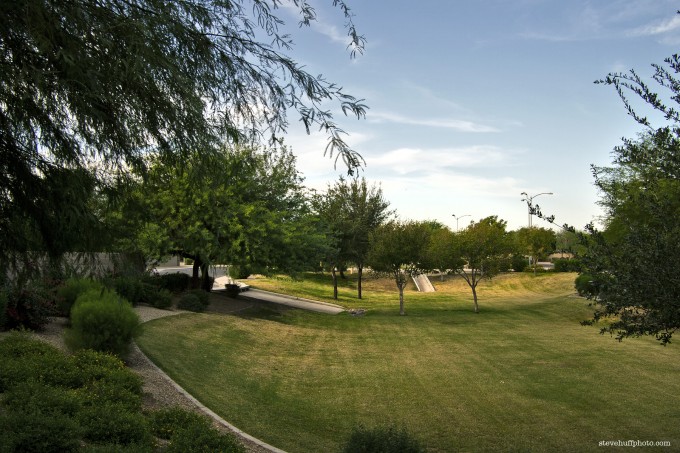 –
My favorite local brewery in Phoenix – Sun Up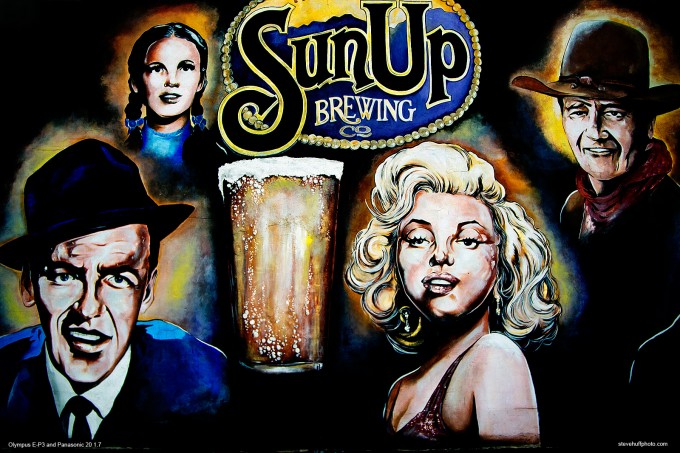 –
Up close and wide open – This will give you sharp detail at the focus point and the max amount of blur in the background.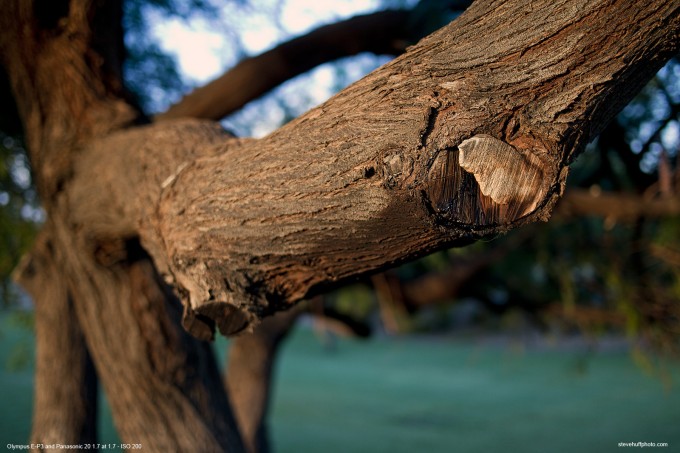 –
Shot this in the Diorama mode of the E-P3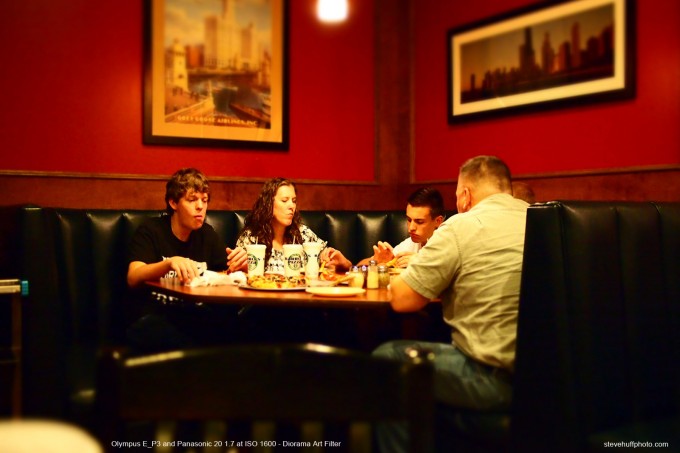 –
Just a shot to test color and bokeh…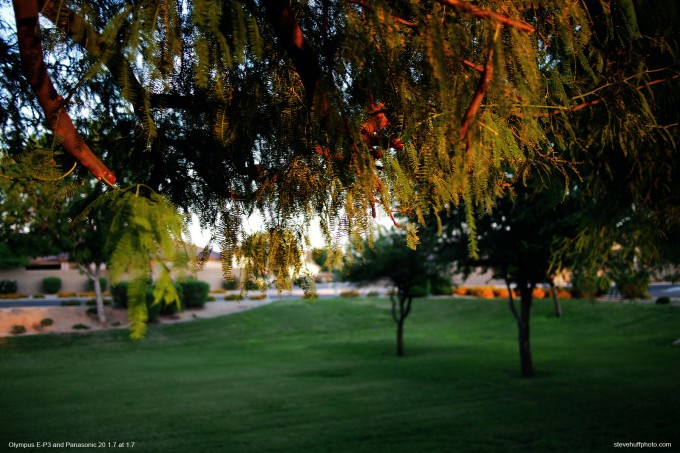 –
and a selfie in the car…