A Day at the Zoo with my Leica M9-P and 50 Summitar f/2
Since I live in Phoenix AZ I get to enjoy mild and beautiful winters. Full sunshine, and mid 60's in December makes for a perfect time of year to head outdoors. In the summer when the heat rises to a blistering 105-115 degrees I tend to stay indoors. That could mean my house, my car, in a mall, or in any building with Air Conditioning. Today my son and I decided to take a photo stroll through the Wildlife World Zoo in Phoenix to enjoy the nice day and get some cool snaps out of it  as well. My son Brandon has really been getting into his Nikon D2h lately. Such a classic but oh so huge! He doesn't seem to mind it but he is eyeballing the little Nikon V1 and Sony NEX-7 that I have been carrying around. Good thing he only uses small primes with his D2h. He hasn't felt the full pain of lugging it around with a 70-200 VR yet, hahaha.
Many years ago when he was really young we would go to this same Zoo and I would have to rent a stroller. NOT for him, but for all of my camera gear! I used to shoot with a Nikon D2h myself and I had the typical lenses most Nikon shooters had at that time. The 70-200 VR, the 85 1.4, the 24-70…all big and heavy lenses, especially the 70-200. It performed exceptionally well but at the end of the day I was so tired of lugging it all around AND having to push a stroller through the zoo.
These days I always travel light as possible so today I was the one with the smaller cameras. My M9-P and Tiny super old 50 Summitar made it in my bag along with the Sony 50 1.8 OSS and NEX-7. Some of my shots with the Sony will be in my 50 1.8 lens review either later today or tomorrow but for now I wanted to post a few snaps I shot with the M9-p and 60+ year old 50 Summitar. I have written quite a bit about this classic 50 and I am one of those in the camp that love the lens. It can provide crazy swirly bokeh at f/2 with a classic softness thrown in and by f/4 it is super sharp and crisp. The colors can be pastel like at times but I enjoy the lens. The cool part is that if you can find one used they usually go for $250-$350, which is super cheap for a Leica.
If I ever find another super clean copy I will probably buy it as a back up. It is a wonderful lens LOADED with character. As I walked through the Zoo today with two cameras and two 50mm lenses I loved the fact that I didn't have a huge zoom like everyone else at the zoo that day. Usually the zoo shooters come in with their huge lenses just like I used to do and they end up with photos that look like everyday Zoo snapshots. When shooting with a shorter lens on something like a Leica M9 or even NEX-7 you have to think a bit differently. You lose that power to zoom in on the animal faces but at the same time you gain the power to be different. Pretty cool huh?
Next time you take a stroll through the Zoo leave the zoom at home and shoot with a 50mm. You may enjoy it! Below are a few snaps I took today as we casually walked around. You can click on the images to see larger and better versions.
This kangaroo was just relaxing in the sunlight and enjoying the cool 60 degree afternoon. He didn't mind when I got right up to him (they are not caged, but free roaming)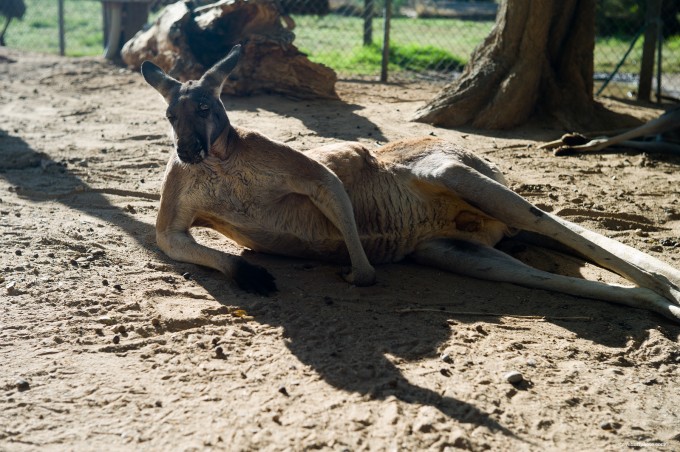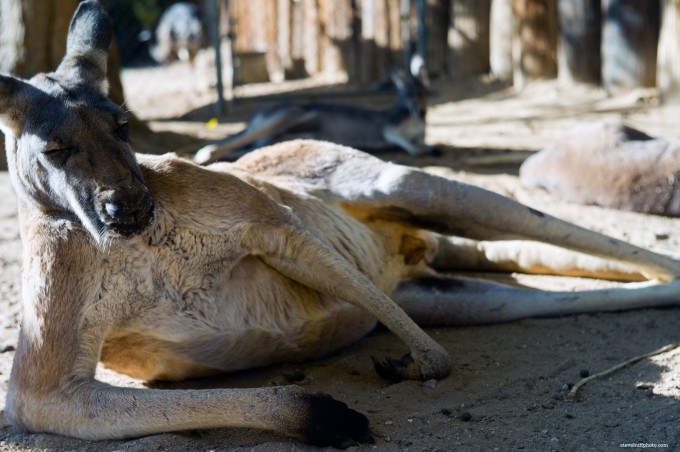 –
[ad#Adsense Blog Sq Embed Image]
I have taken pictures of these McCaws a couple times before when I was reviewing the Olympus 45 1.8 lens and the Ricoh A12 Module. Personally, I love the way the M9 and 50 Summitar renders the light and colors. Click on them for larger views.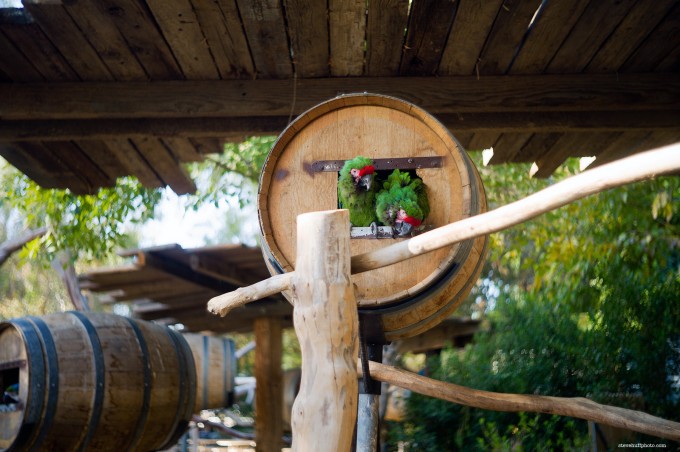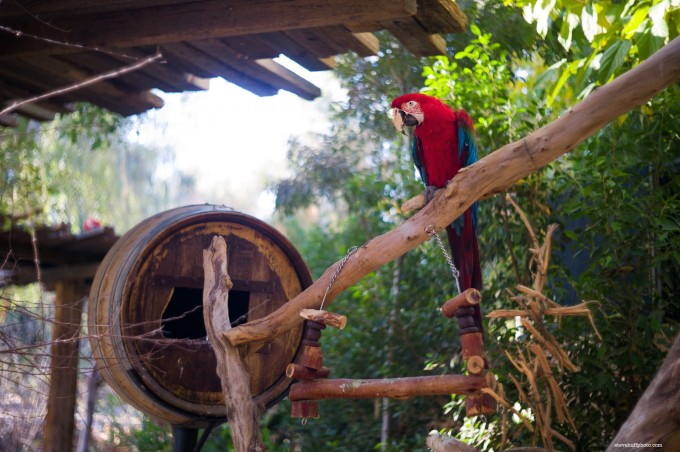 –
This warthog saw us and started walking up towards us looking for food. The light was shining down and the nearly 70 year old 50mm rendered this with a crispness and glow that I am pleased with.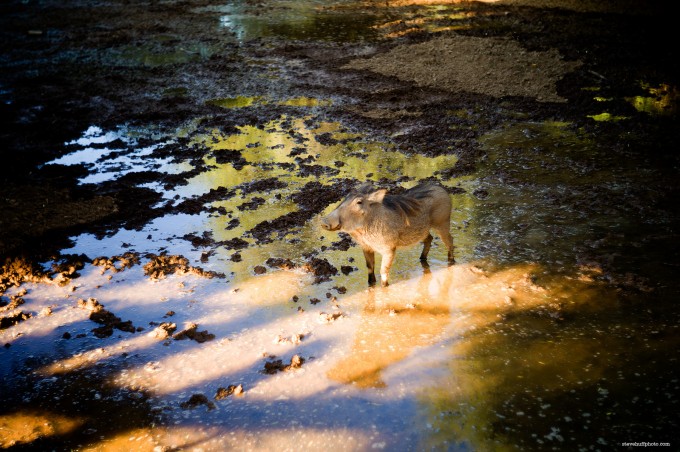 –
This Meerkat was on the lookout. I have a similar shot I took with the NEX-7 and 50 that will be in my 50 review but as you can see in this M9-P shot with the old 50, the Bokeh is sort of swirly and crazy. The Meerkat is sharp though, and I like this look. Many do not as the background can be distracting. I shot this at f/2 because I knew this would make a good example of the Bokeh this lens produces wide open.