Bokeh and Sharpness with the SLR magic LM 50 T0.95 on the Leica M9-P
You guys have already seen what I posted last night from the new SLR Magic 50 T0.95 lens on the M9-P and I wanted to get out to day to get some shots but ended up getting stuck inside again working on the site and answering e-mails. I did get to run some errands and while I was out I snapped a few test shots to see what to expect from this new lens in regards to Bokeh and sharpness. What I am seeing is gorgeous in both areas.
The Bokeh is silky smooth and has that Leica Noctilux look and the sharpness, even wide open is remarkable. Take a look at the images below but you must click on them to see the larger versions with 100% crop embedded. I am looking forward to shooting this lens side by side with the Leica Noctilux ASPH at the workshop this weekend and of course results will be posted here, as well as a portrait test with the lens.
I have now had the lens for 24 hours and what do I see so far? I see that the main difference between this lens and the $11,000 Leica Noctilux is that the SLR magic has some barrel distortion and LESS CA than the Noctilux. I think that the SLR Magic may be a teeny bit sharper than the Leica but we will see this weekend for sure.
YOU MUST CLICK IMAGES FOR THE RIGHT SIZE TO BE SEEN!
This image was shot as I passed through a drive through buying a cheeseburger. Wide open at 0.95, straight from camera, processed from RAW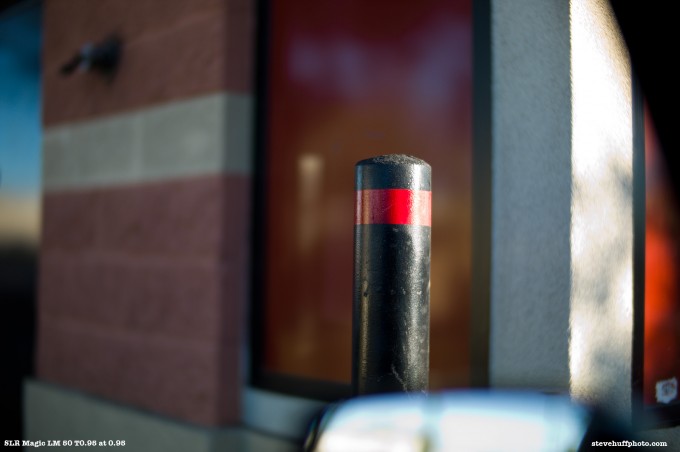 –
This is an OOC JPEG from the M9 untouched.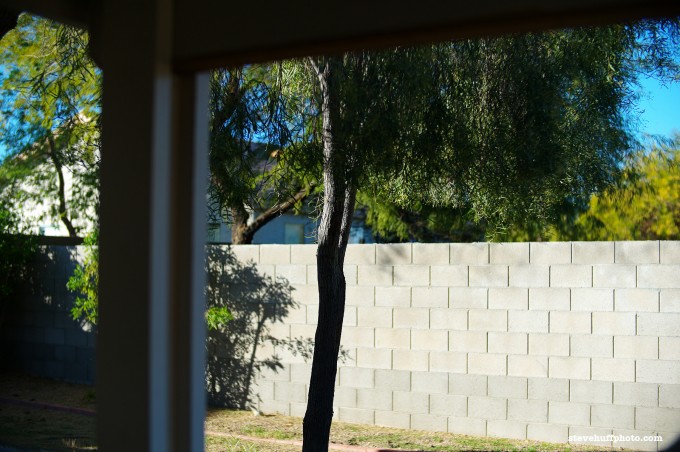 –
Check this one out. When you click the image below you will see a larger version and the full 100% crop. This was shot wide open at 0.95 and look how sharp it is. Bokeh looks nice as well. You will see some CA which the Leica Noctilux has as well, but it appears the SLR Magic may have less.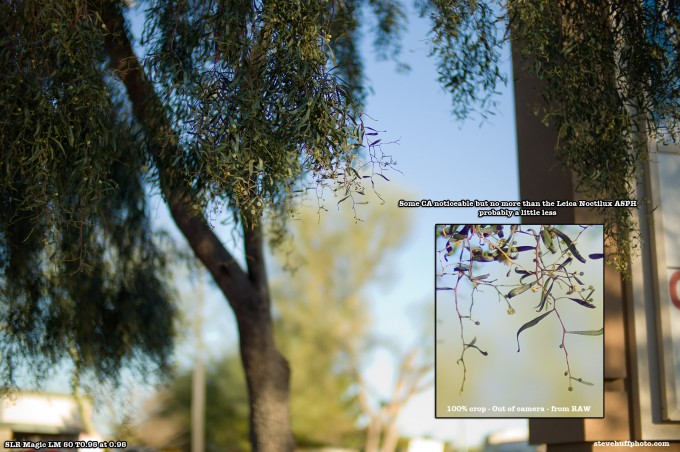 –
Stopped down to 1.4 the lens gets even crisper…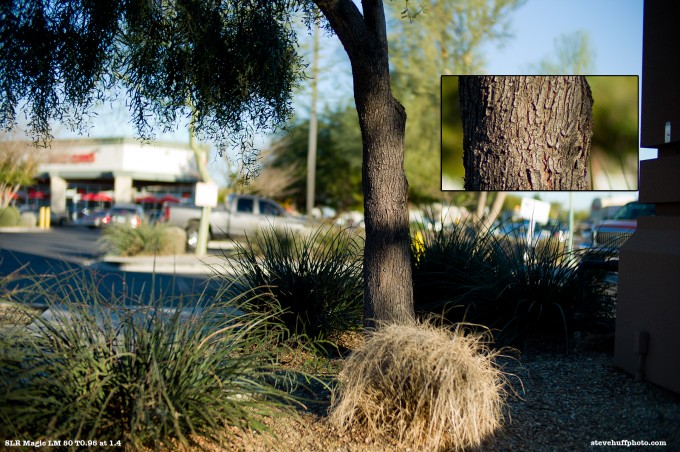 –
and wide open to try and show Bokeh and sharpness – this lens performs well at all apertures I have shot with it (0.95 – 4) so far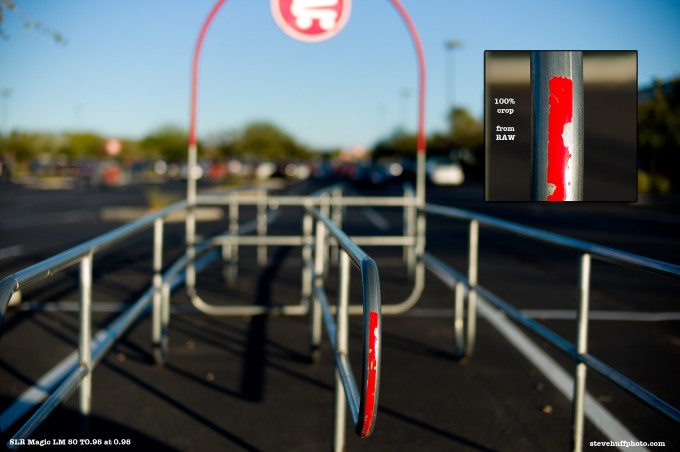 –
So far so good. I will soon start a rolling review of the lens since there will be so much going on with it this weekend. This is a pretty big deal for Leica shooters. If this lens can keep this performance without breaking down or falling apart, going out of alignment or having issues then this will most likely be a home run hit for SLR Magic. Much more coning soon!