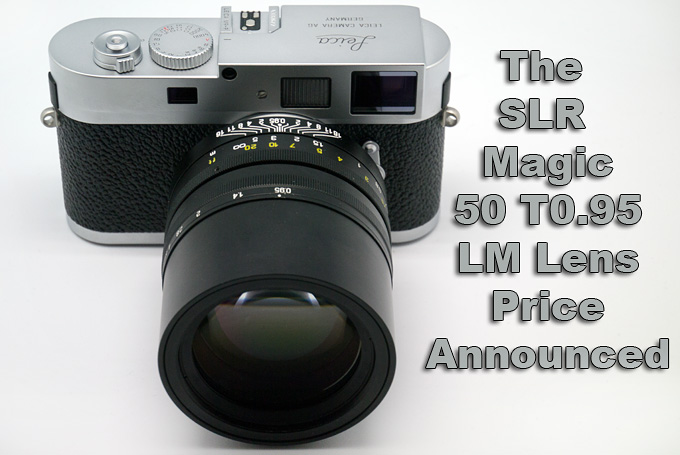 Price of the SLR Magic 50 T0.95 LM (Leica Mount) Hyperprime Announced
After all of the guessing and wondering what this new Leica mount T0.95 monster lens will cost, I was informed today by Andrew from SLR Magic that the official price of this lens will be $4288 US dollars. Higher than some thought, and lower than others thought. About $300 more than I thought. As many of you know, I have been reviewing this lens in a "rolling review" and updating is as I go along and use it. I have now shot with this lens on three M9 bodies, including two M9P's and on each the lens has performed flawlessly. No focus issues, no problems.
What does the $4288 get you? Well, for starters it gets you as close to a Leica Noctilux ASPH f/0.95 as you can get and for about $6700 less. You get a hand-built, hand calibrated lens that is on par with the Leica in weight and feel but no, you will not get a red dot.
This is a T0.95 lens so the widest aperture is equal to f/0.92.
Some more facts about the lens…
It is faster than a Leica Noctilux ASPH so technically, this is the fastest 35mm lens in production today.
It is slightly larger and weights slightly more than the Leica Noctilux ASPH
It will focus as close as .7 meters with very sharp and accurate results. There is no floating element in the SLR magic and it is NOT Aspherical. The Leica focuses to 1 meter but has a floating element and ASPH glass.
The lens is sharp wide open, and share stepped down. To date, I have not discovered any focus shift in my use of the lens (though further testing is coming)
The lens will be rangefinder coupled of course, and SLR Magic is also creating a CINE version without RF coupling for $2988, for use on NEX, Micro 4/3, etc.
The lens is hand assembled in Hong Kong by SLR Magic. Production will be limited. Not mass-produced.
SLR Magic is including a 3 year warranty with the lens.
You can order the lens with a black or green ring for the front, so black IS NOW an option.
Lens will be available to order in September 2012.
If anyone is in Hong Kong and wants to see the lens, you can visit the SLR Magic shop at — Shop 316, 47-51 Shan Tung Street, Sim City, Mong Kok, Kowloon, Hong Kong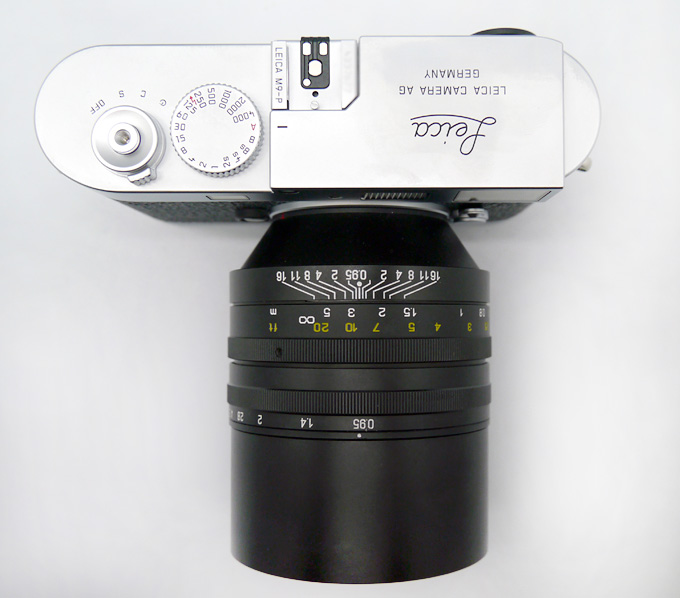 You can read and keep up with my review HERE and I will be adding to it weekly. So far the only negative I see with this lens when compared to the $11k Leica is this lens has barrel distortion. If shooting straight lines up close, you will see this distortion. It can easily be fixed in 2 seconds but it is there. There will be samples showing this added to my review soon.
Below are a few newer samples I added to the review this week…
1st one, wide open at T0.95 (f0.92) – just to test wide open performance.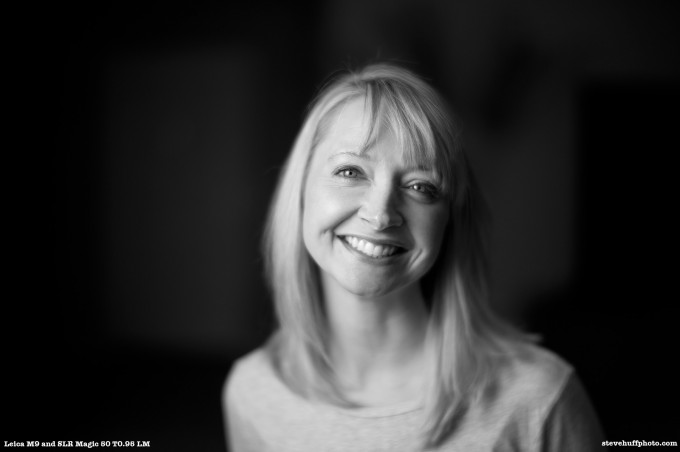 –
This was shot at f4 or f5.6…cant remember! But either way it is sharp 🙂 Click image for larger and 100% crop
–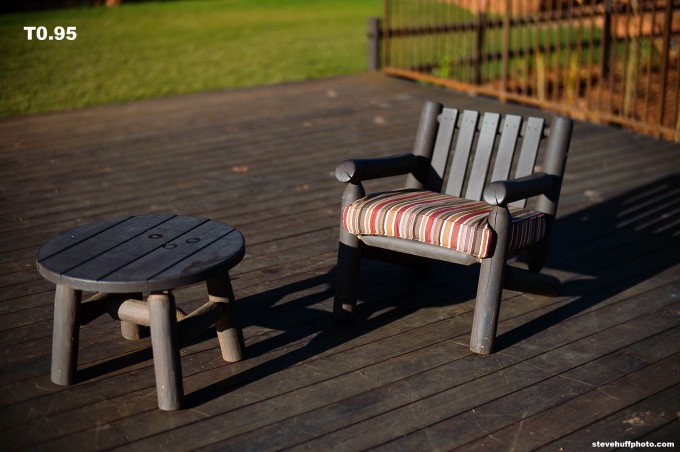 –
Shot at T1.4