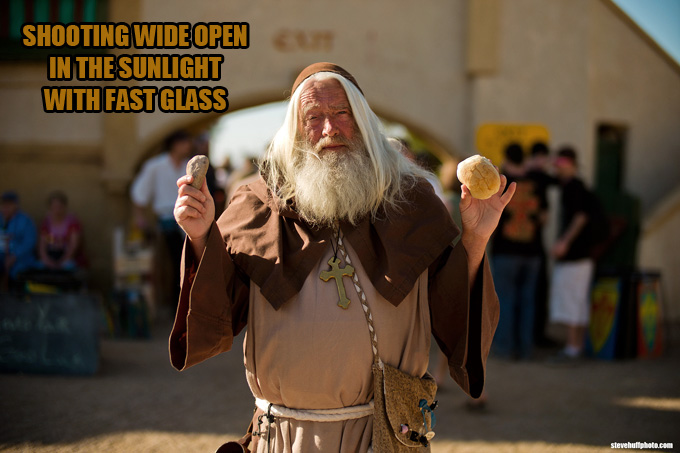 Shooting wide open in the sunlight with fast glass
So you went out and bought that Leica Noctilux ASPH or SLR Magic Hyperprime T0.95 for your Leica M8 or M9 and you are one of those who want to shoot the lens how it is meant to be shot…WIDE OPEN! Yes, lenses like the Noctilux ASPH are meant to be shot WIDE OPEN and do not let anyone else tell you otherwise! Why else would we spend many thousands of dollars for a 0.95 lens? Well, we wouldn't! This is also why these types of lenses are generally not meant for every day use. There are better lenses to use stopped down due to the weight and size of these super lenses so when we use one of these masterpieces of lens designs we WANT that 0.95 aperture!
The problem is that many of us who own these expensive but unique lenses realized that we can't shoot in daylight when the lenses are wide open! I live in AZ and Here in Phoenix it is crazy tough when the sun is blazing down. Even at the base ISO of 160 with the M9 I would normally have to stop down to F/4 or f/5.6 just to shoot the lens, which means if I want that 3D look, that creamy shallowness, and signature look then I am out of luck…UNLESS I buy an ND filter.
I am sure that the majority of you know what an ND filter is but just in case you do not, an ND filter is simply a glass filter you attach to the front of your lens that will block most of the light from coming into your camera and hitting your sensor, allowing you to shoot wide open at slower shutter speeds even in full harsh sunlight.
[ad#Adsense Blog Sq Embed Image]
For lenses like the Noctilux and SLR Magic I would recommend (and I own) a high quality filter such as the B&W 1.8 64X multi coated ND filter. The Noctilux takes a 60mm filter and the SLR magic takes a 62mm filter.  With this filter attached you can set the lens to 0.95 and shoot away, even at high noon in the harshest of sun. When the light goes down you simply take off the filter. I tested out my ND filter at the renaissance fair this past weekend and it worked out great. Usually I would shoot something like a 50 1.4 or 90 f/2.5 at these types of events but I decided to see how the ND filter would handle shooting at 0.95 all day long.
I found minimal vignetting and that crazy cool 3D effect you can get when shooting in the sun at 0.95. I found out the same thing as Ashwin Rao when he shot the Noctilux wide open using an ND filter but I used the SLR Magic T0.95 Hyperprime, and I was wowed by the performance yet again from this lens. If you have ultra fast glass for your 1/4000th second Leica M9, think about picking up an ND filter for daytime use. Not only can you get some unique and beautiful images, you can also have some fun with it.
All images below were shot with the M9 and SLR Magic Hyperprime T0.95 LM lens. Some out of cam JPEGS and a few from RAW. Without the filter, I would not have gotten this "look" which many love and many hate.
Speaking of the SLR Magic…after shooting more with the lens I have to say that it is indeed just as good (if not better) in IQ than the Leica Noctilux ASPH. This lens has a sharpness and 3D pop that is absolutely incredible. Never a focus problem, never un-sharp, and NO CA in any of the shots I took this weekend. Amazing. It certainly is not inferior to the Leica and I think many of you saw that as well since SLR Magic sold out of their 1st run of this lens in a matter of hours last week. The only issue with this lens AND the Leica is that the depth of field is EXTREMELY shallow when wide open. You can see the effects of this in some of the images below. Even with that, it is great to have a lens like this in your arsenal, even if they are insanely expensive. Enjoy!
Click the images for larger, sharper and better 1800 pixel wide versions