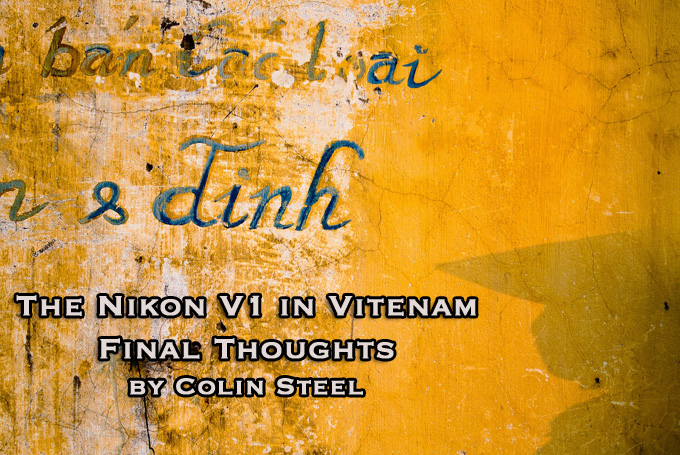 Nikon V1 in Vietnam Part 3 – Final Thoughts
by Colin Steel (see his blog HERE)
Hey fellow photo travelers, welcome to the third and final installment on my Nikon V1 minimalist kit travels in Vietnam. Regular readers will recall that I went to Hue and Hoi An in Vietnam with a lightweight camera kit and processed most of the images in Nik softwares Snapseed app for the Ipad. I had a number of requests to see what the shots look like if processed from the RAW files so I have done that here where I also want to make some final comments on the V1 system.
Nikon V1 High ISO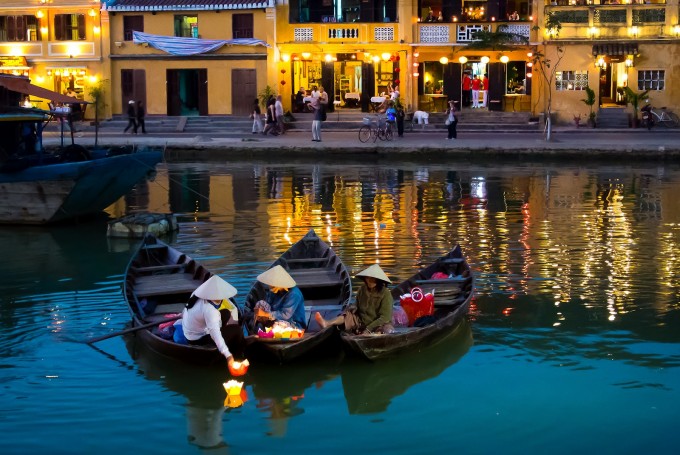 Here are a couple of shots that I took of some old women on the Thu Bon river in Hoi An. These are shot at ISO 3200 and to be honest they pushed the V1 out of its comfort zone however to its credit it focused fine in the low light and with a healthy dose of noise reduction in Lightroom I have a few usable shots as long as they are not blown up too big.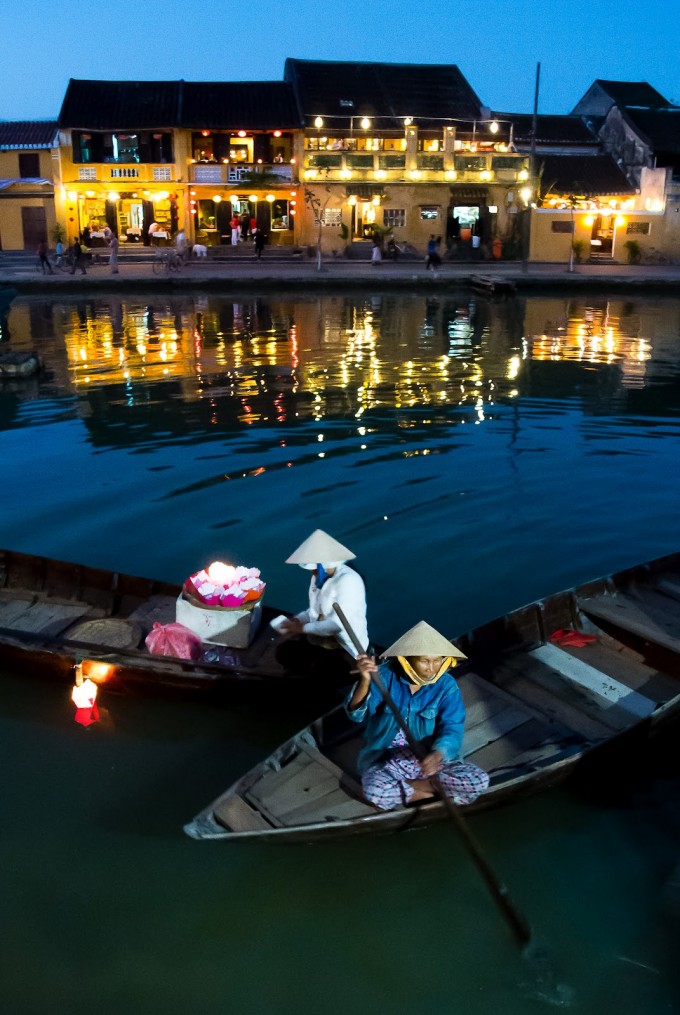 There is some light on the women in this shot that came from an LED lamp that some Chinese tourists had brought along and I benefited from their thoughtfulness. This is also where prime lenses come into it for me. Although not particularly fast at F 2.8 the 10mm V1 prime at 27 mm equivalent was much easier to use in the low light and by using the V1's ability to fire rapid bursts you can generally get a decent shot. I often get asked why I mostly use prime lenses whether it be on my Nikon or M43 gear and this is one of the main reasons. It is much easier to use primes in low light, especially if they are a bit wider and I favor the 24 mm and 35 mm focal lengths for exactly this circumstance, they are usually much faster than zooms and with decent camera craft can be used at very low shutter speeds without blur. Try it and see, its amazing how quickly you will adapt to the lack of zoom.
[ad#Adsense Blog Sq Embed Image]
Here's a final low light High ISO prime lens shot to emphasize the point. I also used a flaw in camera metering systems to enhance the photo. The room was much darker than it looks here and as a result the meter overexposed it, wrongly calculating the light level by averaging. I suspected that this would happen but when I reviewed the file it had opened up the shadows and I thought the shot looked better this way. Downside of this was that there was a fair bit of noise that had to be smoothed away but I have to say that somehow I think that enhanced the shot even further and gave it a creamy smooth look that, although far from accurate, was somehow more pleasing to the eye.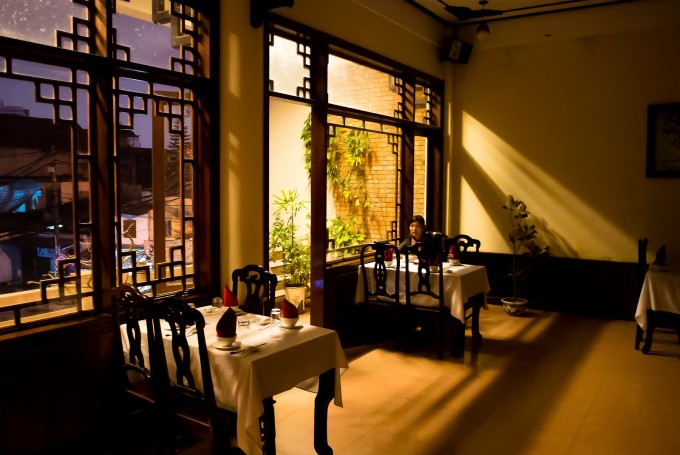 V1 RAW Files
While we are on the subject of low light and primes I wanted to revisit a shot that I took at Khai Dinh's tomb in Hue. I found the following version which is slightly different from the one used in the previous post and I processed it in Lightroom. Personally, I much prefer this version. I like the composition more and the contrast is really nice.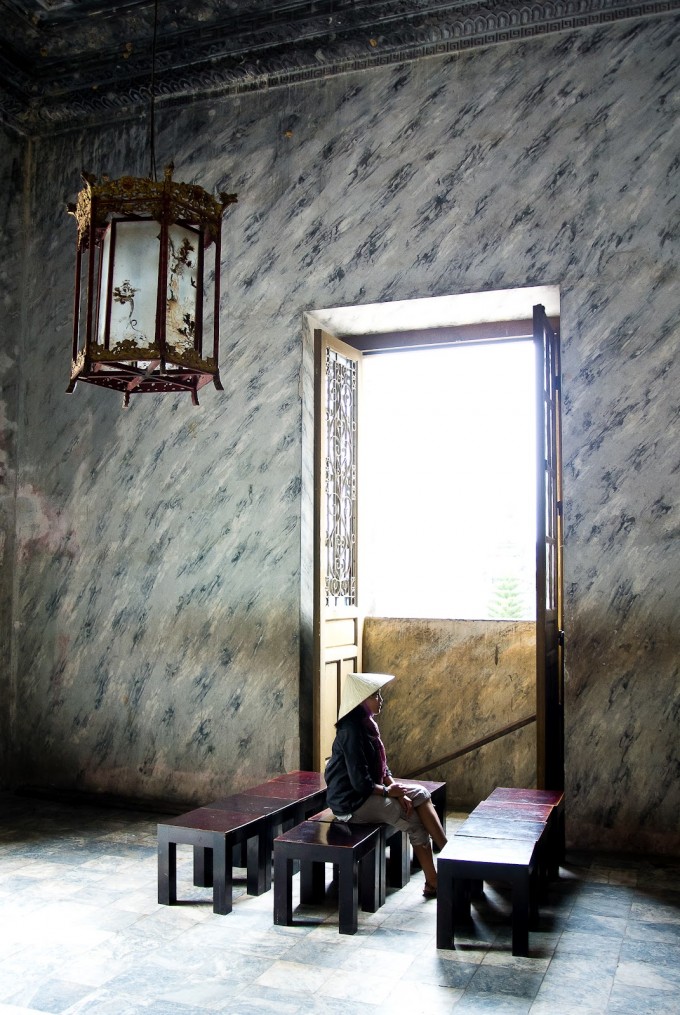 While we are on a roll, here are two more slightly different versions of shots used before and again, although I am a big fan of Snapseed, I have to say I like the color and contrast better.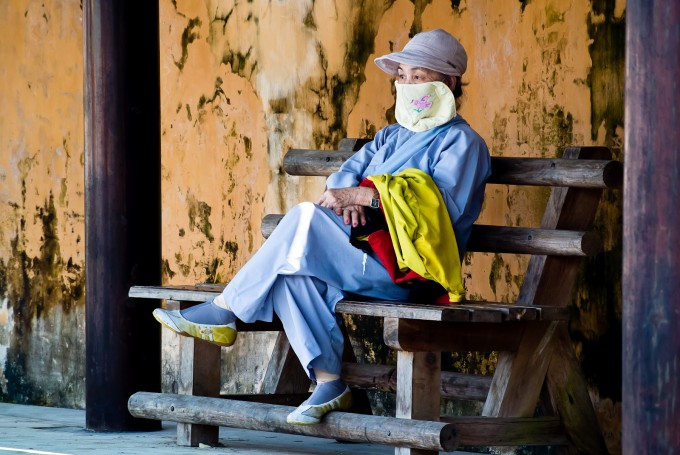 I think it goes without saying that invariably better results are achievable by shooting RAW and editing in a good processing tool.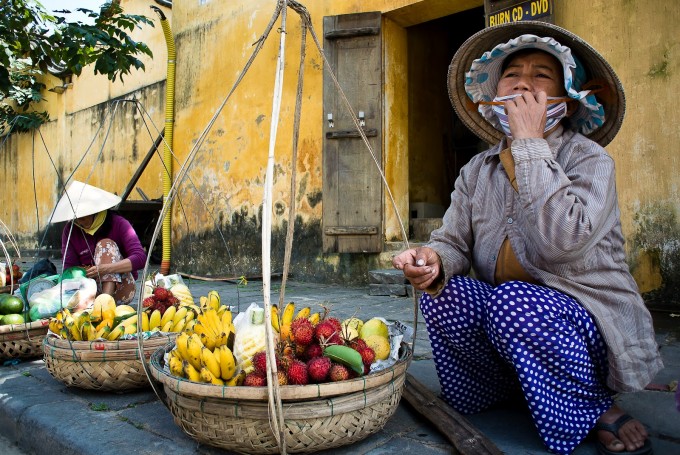 Editing V1 RAW files are not without their issues and I did find myself putting more time into it than normal and that's not good, I get bored very quickly when editing photos. It's as if the files are a little 'flimsy' and I found myself having to stretch the files to get the full dynamic range and adding more contrast than normal which is not ideal as this increases the susceptibility to noise and as a consequence I had to put a healthy dose of noise reduction into many of the shots. Having said that, I still like the results and its worth that bit of effort.
Black & White
What I did find worked very well for my taste was B&W and High key conversion where I got a very nice contrast as below.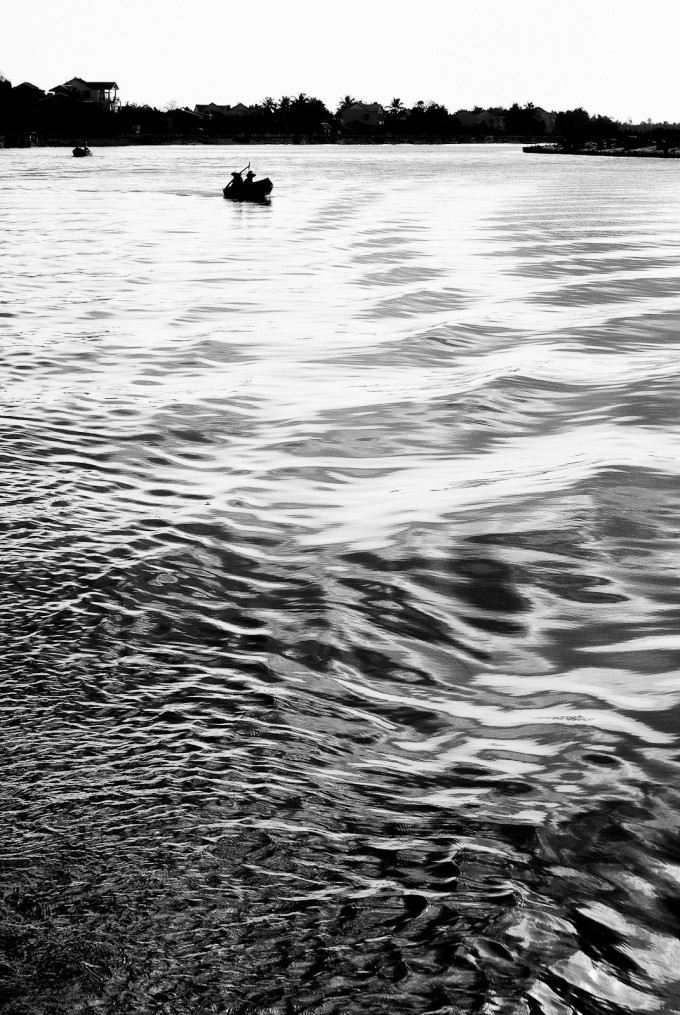 It also suits the flat lighting that can be a feature of the coastal areas in Vietnam. I really like the simplicity of these two shots and it also made for easier and faster editing which has to be a good thing, right ???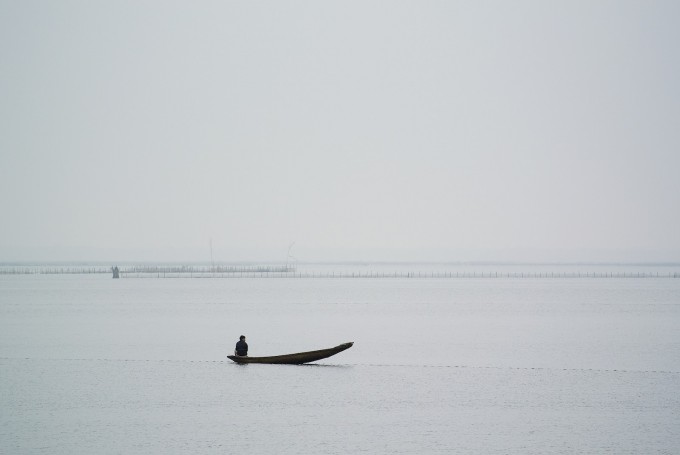 Here are another couple from the same trip on the Thu Bon estuary. This was one of the trip highlights for me with the nets and fishermen, just make sure you go very early for the best light.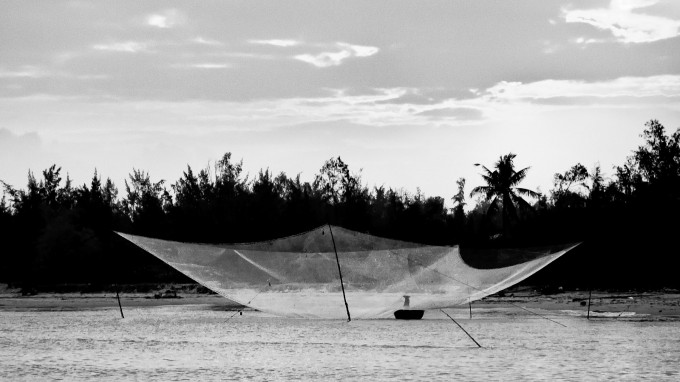 The parting shot on the Thu Bon, maybe not the best composition but I really liked the three nets and the simplicity that can be achieved by reducing the complexity of the shot and using contrast.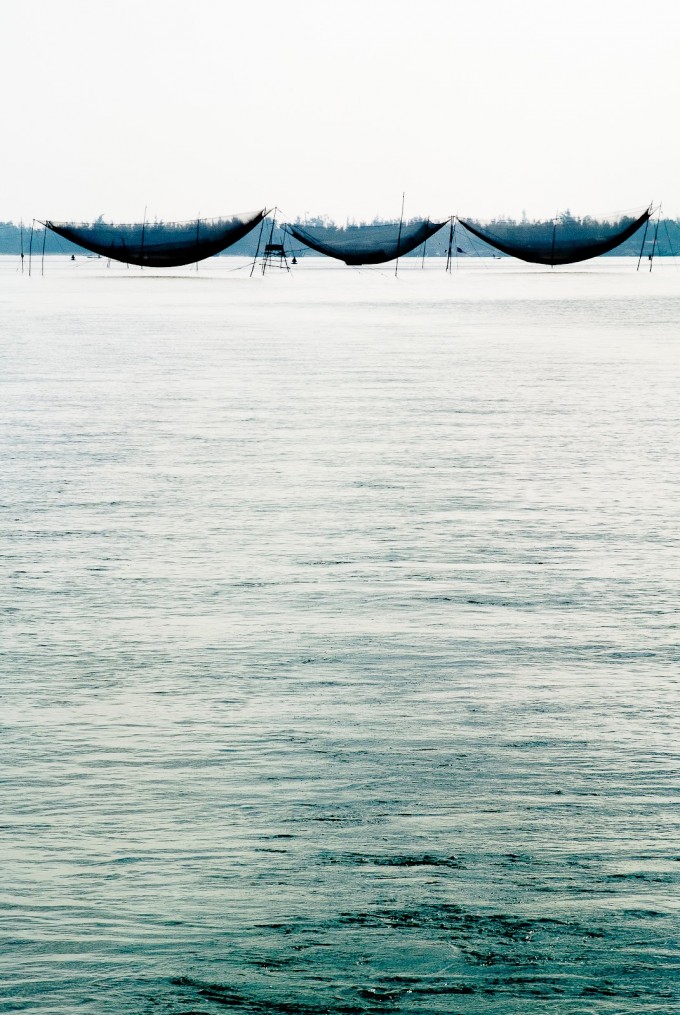 The Markets
To continue the theme of the post here are the Lightroom RAW edits from the fascinating street markets in Hue and Hoi An.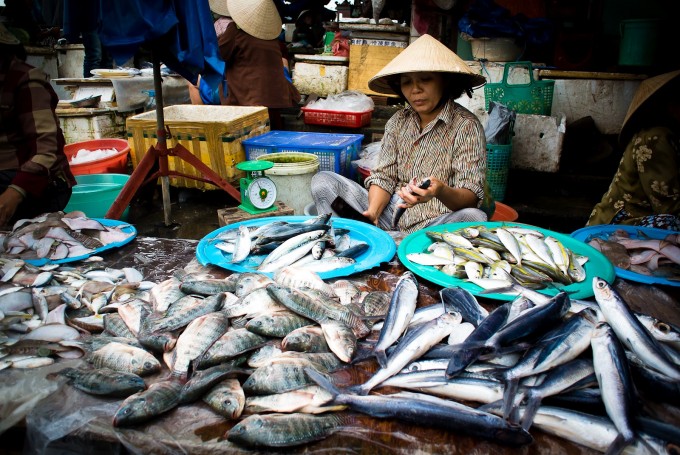 As a general observation, I found the people of Hoi An to be more receptive to being photographed and this is where the V1 becomes such a valuable travel tool. Fix the 10mm prime on and you have a very discreet and non-threatening combo which, when coupled with the little Nikon's extremely fast focusing, makes for a deadly street shooter.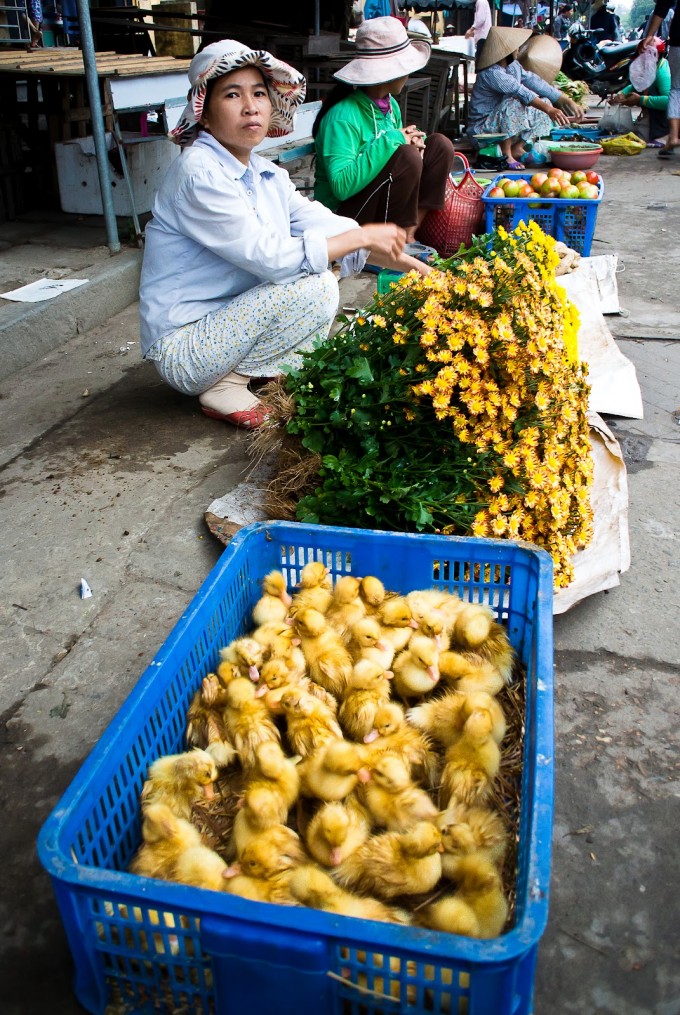 Markets in Asia never fail to amaze me for the range of foodstuffs and goods that can be bought. I found myself flipping between the excellent viewfinder and very usable rear screen for framing giving me the option of low-level shots when required. This can be a valuable way of removing the often ruinous, messy backgrounds that plague market shooting and with the V1 not having any great DoF control I found myself shooting low down quite frequently. I would advise using your thumb to release the shutter when using the rear screen and a surprisingly stable hold is possible using this technique.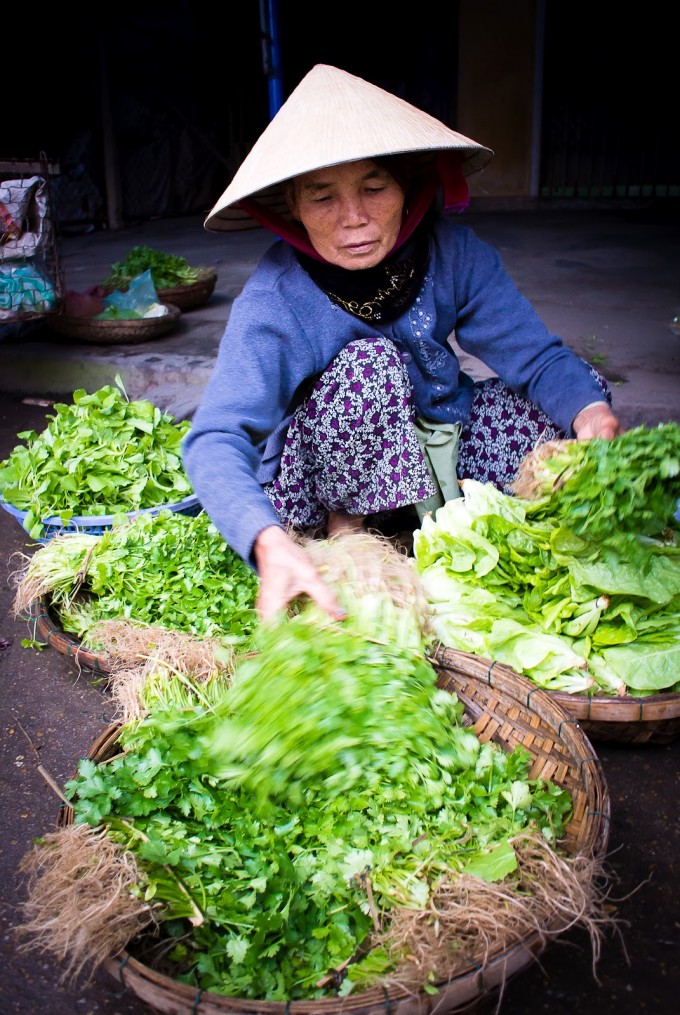 It's also a great way to get under the eye level of the conical hats worn by the Vietnamese villagers. Having said that, don't be afraid to go high either as this again takes the background issue away and the round hats often complement the circular bowls, dishes and baskets.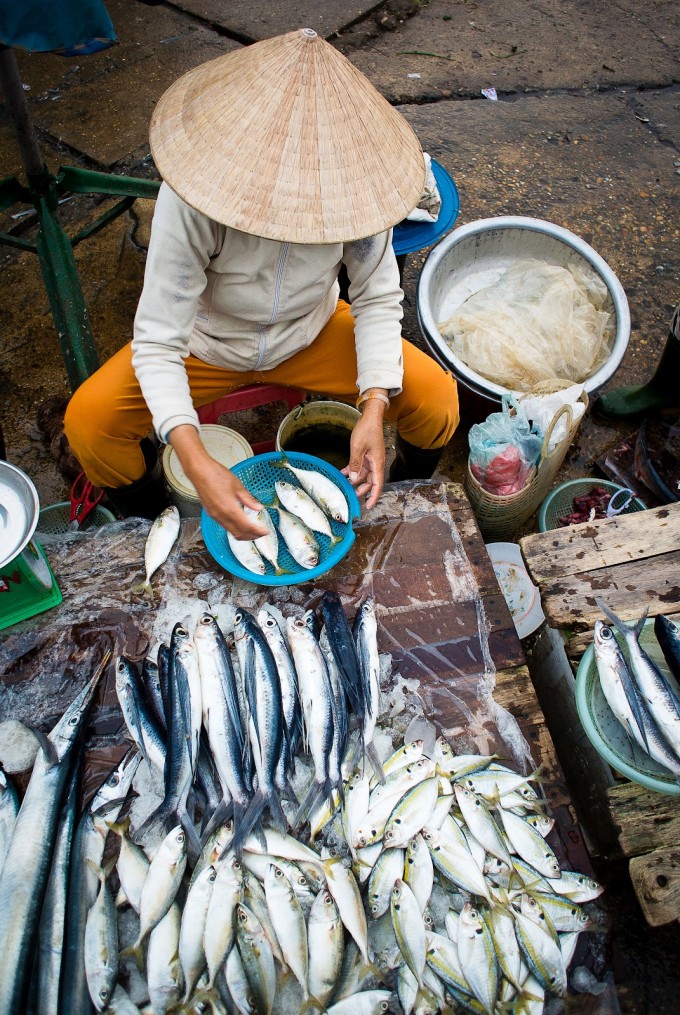 Here's a couple of final shots from the delightful and fascinating Hoi An market.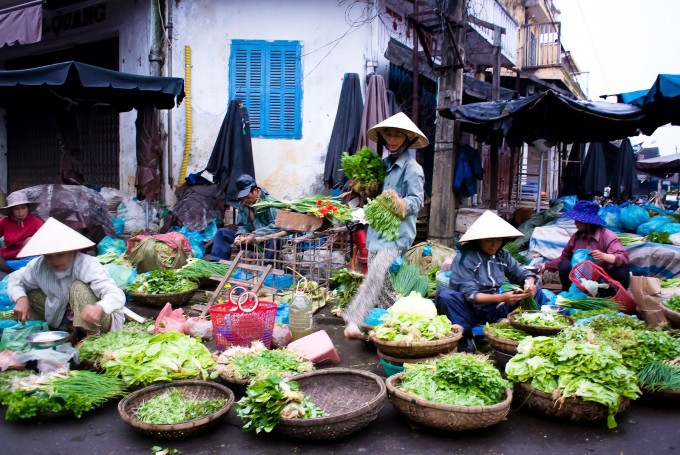 Note the sluggish shutter speed in these shots, I think its good to try to 'liven' your market shots with that little hint of movement whenever possible. It's always nice to get some sense of motion as these are active and vibrant marketplaces and this simple effect brings that little extra to the shots. Just be careful that the overall sharpness of the subject is not lost.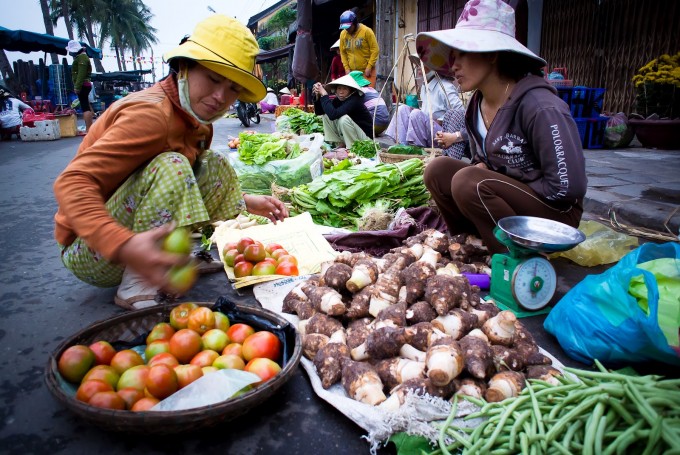 and of course, always keep an eye out for the unusual..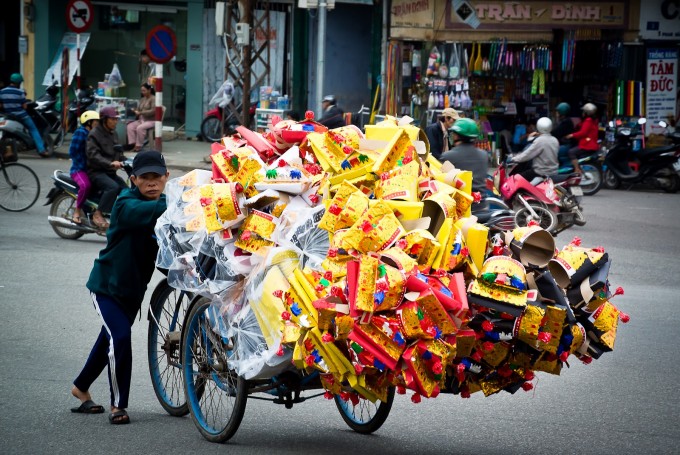 The People
Something I notice in my travels is that photographers often tend to take shots of places and things, often without a person placed meaningfully in the frame. When I look back at my early images I also notice this in my own work and I think it's a combination of lack of experience and confidence. Very few travel photographs work well without a subject that can be related to in the environment and context of the place you are visiting.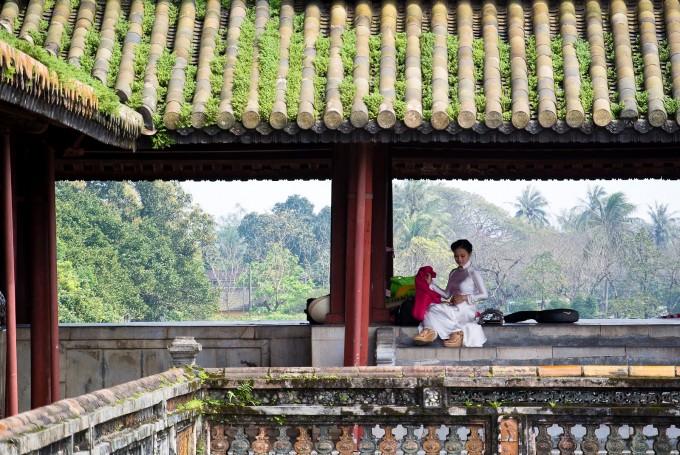 I would strongly urge that you watch for people who you can place in context or simply ask someone who looks right for the shot to pose for you. This is vitally important, once they agree – don't rush the shot. wait until they look natural, show them the photos and explain what you want, keep a sense of humor in it and you will be surprised how helpful people will be.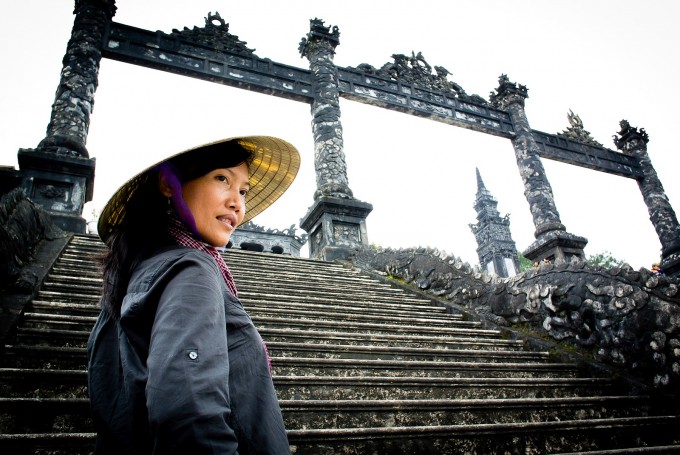 Alternatively, wait your moment and try to catch people when they are in a natural state and not paying attention to a camera. I said it before and I will say it again, this is where small, fast cams like the V1 excel, they are somehow less intrusive to people and will definitely attract less attention when you are shooting discretely.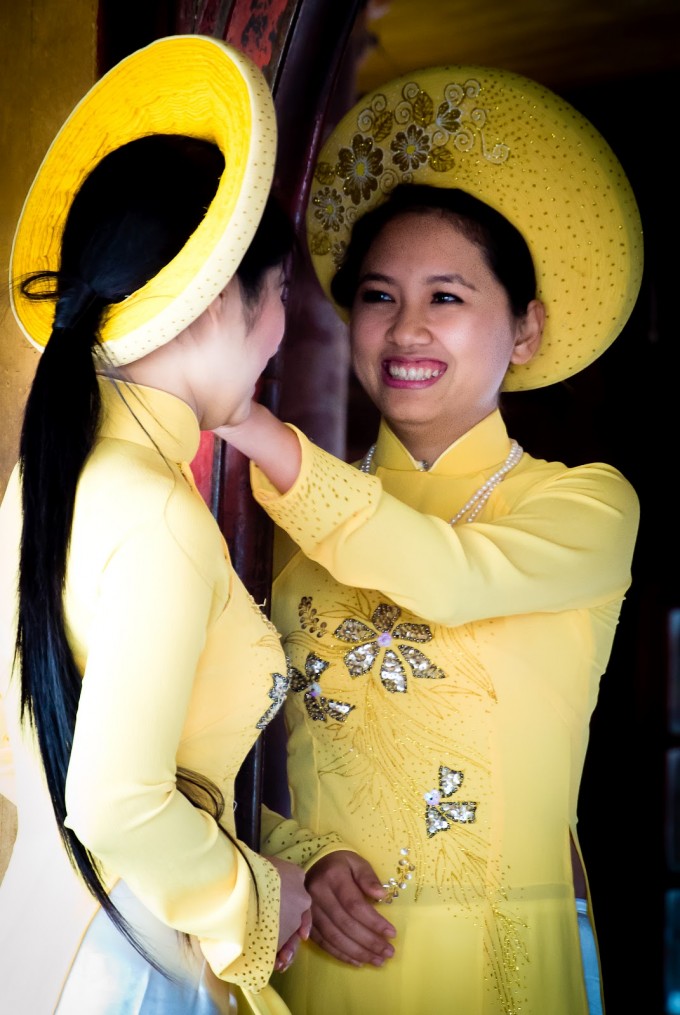 I think this approach also works well where you find people in a work environment, its worth just waiting around until they get used to you and trying to capture something intrinsic in what they do.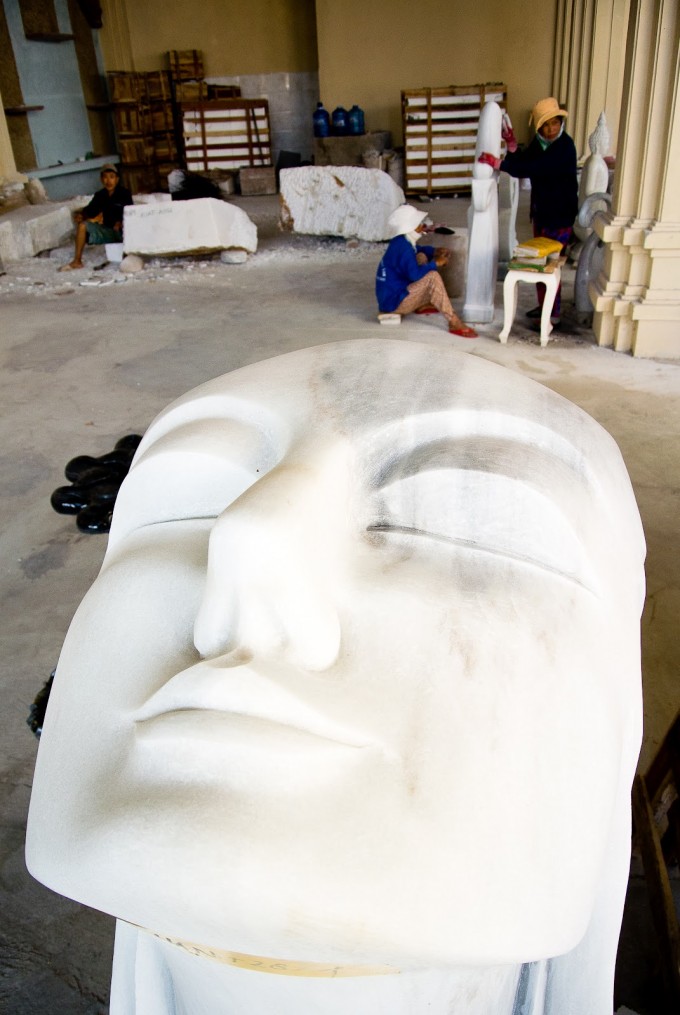 I know this advice borders on being patronizing but I so often see photographers not thinking enough about where they are and how to show the local people in some interesting way.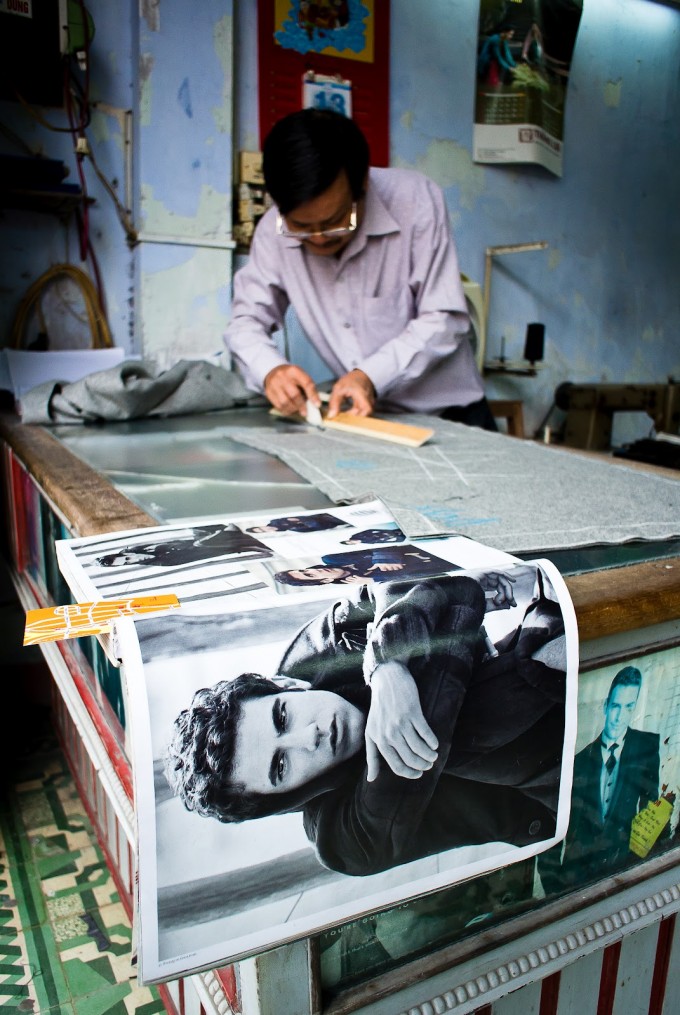 Nikon V1 – The Final Thoughts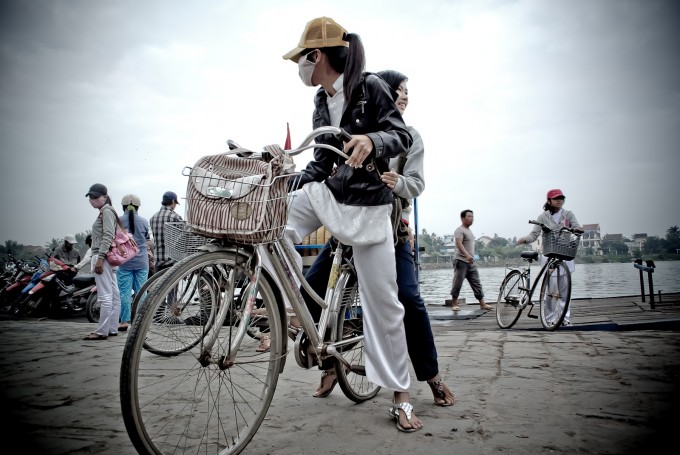 First up, I had great fun with the V1. It's light, tough and simple to use. Sure, some of the criticisms laid at its door are true, it lacks fast lenses and the RAW files are not as good as other systems (think M43 or NEX) but the available lenses are very sharp and well stabilized (except the prime which has no stabilization) and the files are more than usable for most purposes. In the context which I have reviewed it as a travel cam, I have to say that it has been a great little companion. It's size and flexibility have been an absolute boon, its battery life superb and its flexibility in use perfect for most of the environments I took it to. I am sure that when the faster primes arrive Nikon will have an unbeatable little travel system on its hands although, given the way they have marketed it, I am sure that's more accidental than intended. Have a look at Gary Perlmutter's shots from Venice that Steve posted if you are in any doubt as to what can be achieved with good subject matter.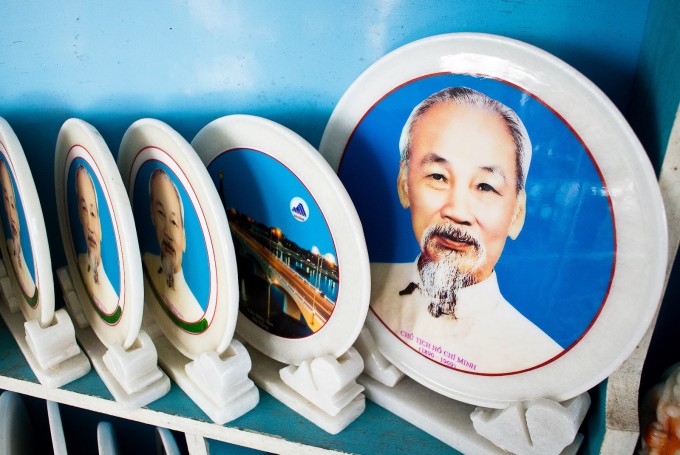 Well that's it for the V1 in Vietnam folks, I am in the process of finalizing a trip to Tibet in June and can hardly wait. I hope you guys found something useful in here and happy and safe traveling to you all.
Colin