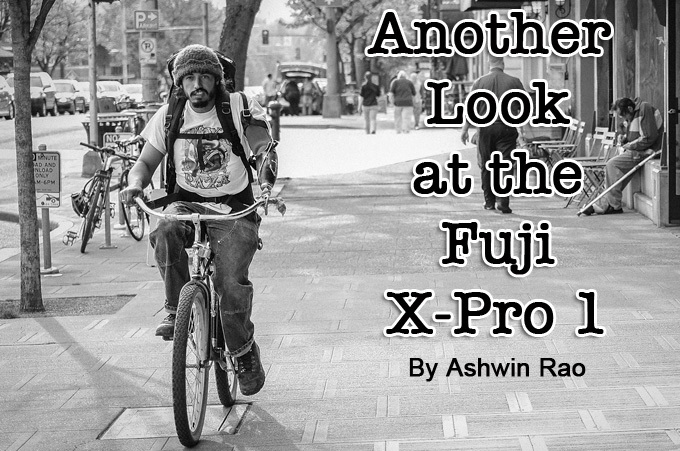 Another take on the Fuji X-Pro 1
By Ashwin Rao – See his blog HERE
From Steve: Most of you have seen my review on the X-Pro 1. It was a positive review and I enjoyed the camera but ultimately it was not for me do to the slow AF in lower light (which caused me to miss MANY shots when street shooting). I felt the IQ of the X-Pro 1 was astounding though, and I had to send it back to Fuji before I was able to even try processing a RAW file or even use a Leica adapter with Leica glass. No worries though! Ashwin has been shooting his X-Pro 1 and he wrote up a nice article on the camera as a 2nd take. His photos are AMAZING with this camera so read and enjoy! As you read this I am on my way to Berlin for the May 10th Leica event, so will post when I arrive!  – Steve
–
Hi, everyone. It's been a while since I shared here, as I have been busy trying out new gear and straying away this time from the M system, which has and will continue to be my primary camera system as the only true production digital rangefinder available today…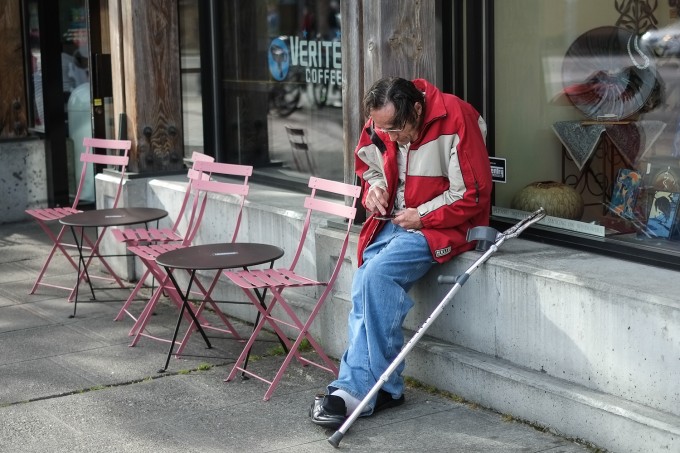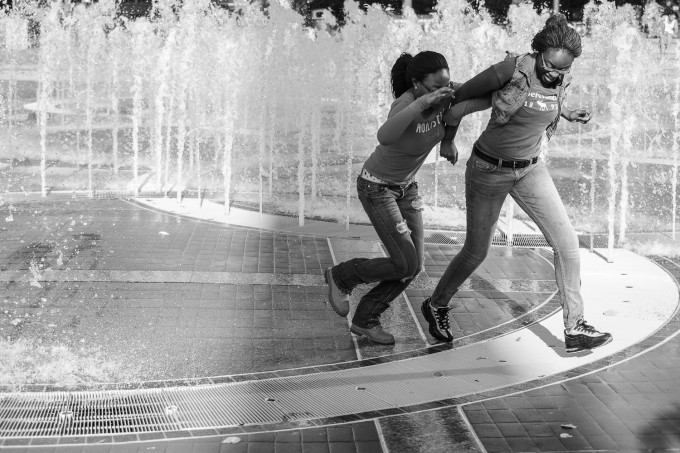 That being said, this year has seen the development of some revolutionary and evolutionary cameras, including the NEX-5N, NEX-7, D800E, and the OM-D EM-5. May's Leica announcement brings even more interesting cameras into the fold. To me, the most interesting camera of the batch, the one that caught my eye, spirit, and creative muse, has been the Fuji XPro-1. As Steve has implied in his reviews of the camera and comparisons, it is a flawed camera….the flaws are inherent to the XPro-1's slow autofocus, likely due in part to it's fly-by-wire AF system. It has shutter lag, and it's optical viewfinder is quirky and inaccurate. But at the end of the day, it's output is the closest to the Leica M9 as any camera that I have ever tried. Add that to an adequate (yet slightly underwhelming) EVF, and robust, lightweight build, and it becomes something very unique.
I have been asked a few times on various forums, about why I would consider duplicating the M9 system with the XPro-1. Well, the truth of the matter is that I don't feel that the duplication is complete. There's overlap, and for the time being, room for both systems in my kit. Here are a few reasons why.
While the Fuji XPro-1's design and form factor are an intentional duplication of present and past rangefinders, it is in fact not a rangefinder at all, but a camera equipped by autofocus. It's optical viewfinder comes close to the Contax G sytem in terms of it's method of detecting focus and framing, and there are adjustable views and frames for each lens. I am personally very interested to see how Fuji's hybrid viewfinder evolves, but this, in and of itself, distinguishes it rather dramatically from Leica's offerings.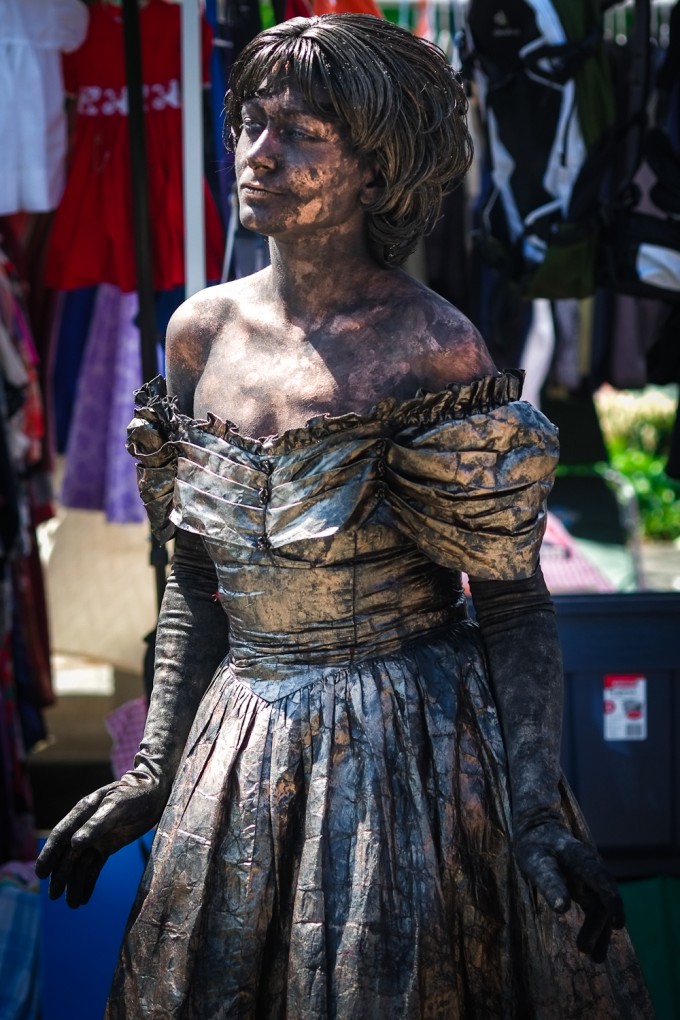 The second major pro, for my life, is something I call "the Hand-off factor." The fact that I can hand this camera to a friend to take a snap, compared to the M9, which has a far larger learning curve for even quick implementation, and this is a huge factor for social gatherings. With the M9, I am inevitably (and often by choice) behind the lens and camera, and with the XPro-1, I find myself handing the camera off more. I thus have more pics of myself using this camera.
Ultimately, the IQ of the XPro-1 is what keeps me coming back for me. Fuji's X-Trans sensor simply friggin' Rocks. It's not perfect. Highlights can be blown at times. It's wonderful high ISO capacities are hampered by the camera's sluggish low light autofocus, making this an immature camera for low light shooting. It'll get there, I hope, but the XPro-1's AF is quite a limitation to its overall full spectrum use at this time.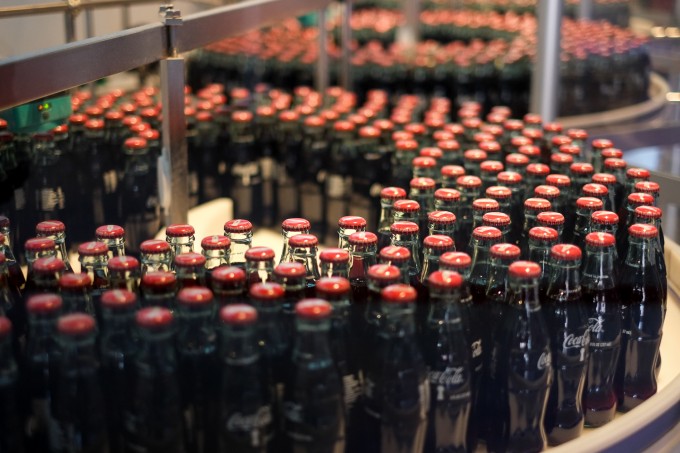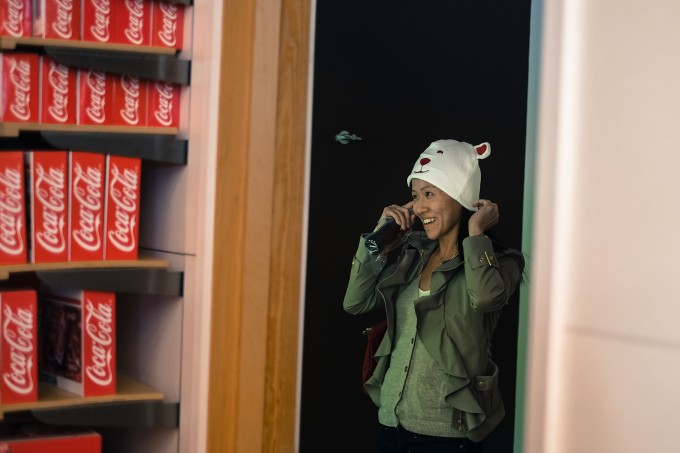 One other reason that the camera excites me is due to its future. Fuji has committed many resources to this system and the X100, and I suspect that they will support the system well. The X100 has been vastly improved from it's initial implementation, thanks to Fuji's technical support, and I very much hope that Fuji will do the same here.
Finally, the other major reason that I plan to hold on to the XPro1, is the future of the system. With 28-70 and 70-200 mm zooms planned for later this year and next, there are some very interesting lens options coming to this system. I'd also love to see the optics of the X100 ported to ths XPro-1, and I suspect that a 35 mm equiv lens will be here soon enough…Personally, I'd love to see Fuji implement a step zoom feature on it's zoom lenses, so that optical viewfinders may still be used (Fuji, are you listening?)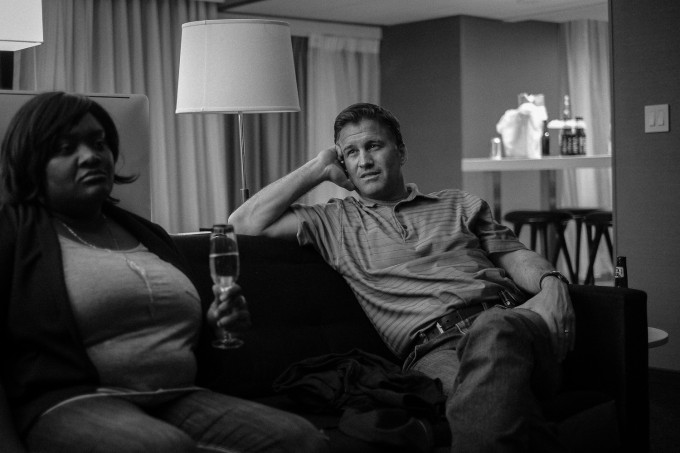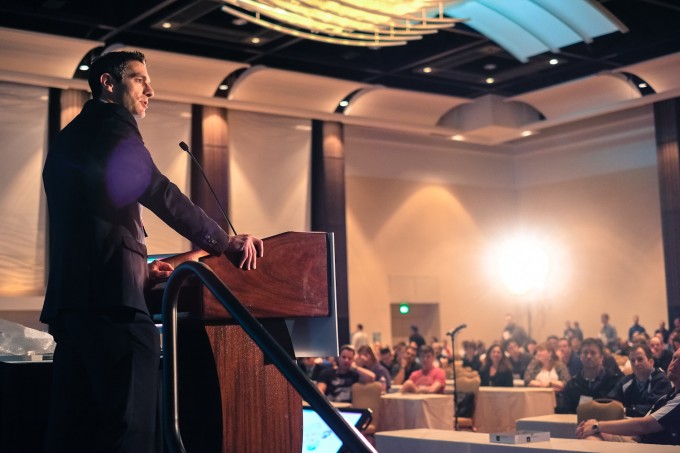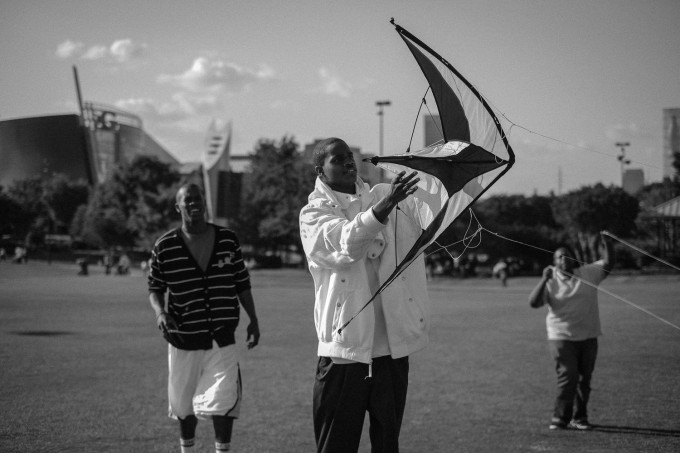 Pros and cons, you ask? What comes next are my current expository thoughts on the camera:
Pros for the XPro-1
1. Layout and handling: great, just like the M: I love the RF form factor, and while the XPro-1 isn't really a rangefinder, it feels like one in hand and inspires me in much the same ways. That does mean something in terms of my creativity. It's also a smallish system, so it works well not to startle people (helps that it's all black, which I love)
2. ISO: The XPro-1 kicks the pants off the M9 in this department. I am waiting for RAW support, but the JPEG engine is great
3. Out of camera JPEG's: This is one camera where I have been thrilled with JPEG output. While I look forward to RAW, and shooting JPEG's without hesitation using standard Fuji profiling
4.Image qaulity: Close to the M9 in most, if not all respects. Fuji really must be applauded for their X-Trans sensor. It needs to find its way into more cameras, period. M lenses have a bit more character than the Fujinon counterparts, but that's not to take anything away from the Fuji. The Leica 50 mm Summilux Asph is a favorite lens, and the 35 Fujinon comes close, in terms of sharpness and OOF creaminess. The 35 mm native focal length adds some distortion, but you get closer focusing.
5. Hand off factor: Much better than the M9. The XPro-1 can be handed to a novice, and a sharp, focused image will result. Someone on the interwebs said it well that for the average point and shooter who takes on the XPro-1, their images will be elevated to art just by the mere fact that the Fuji lenses are remarkable, and the AF, once locked, takes great crisp images…
6. AF accuracy once locked. The camera, once it locks focus, is amazing….thus, AF accuracy is near perfect, though AF implementation is sluggish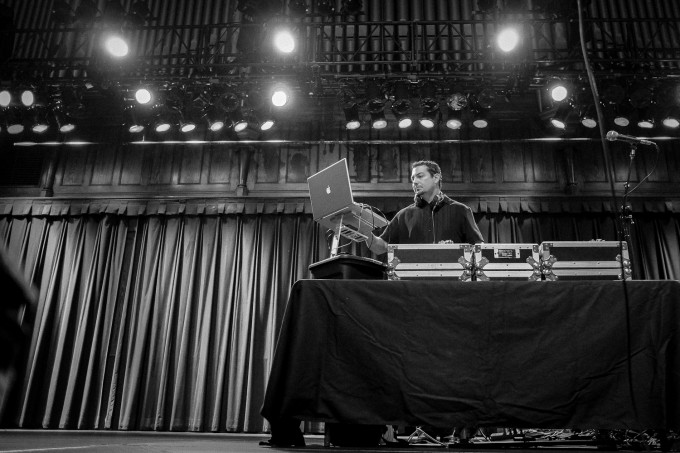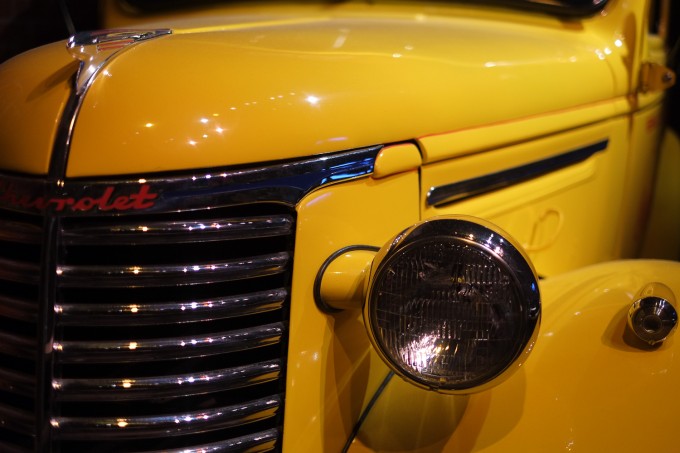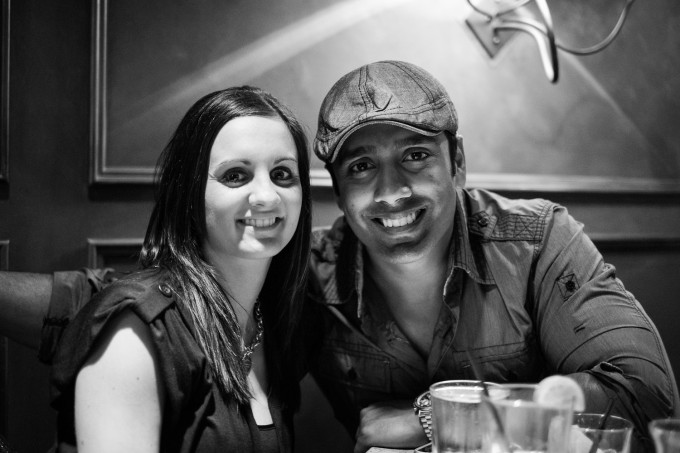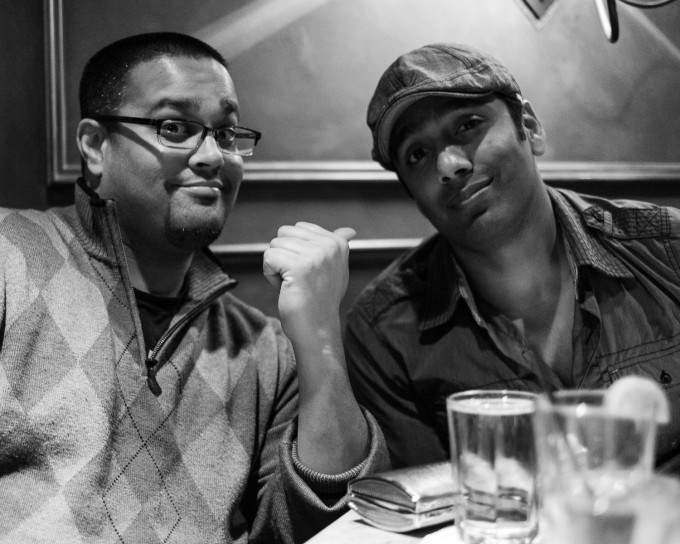 Cons
1. Cropped sensor: Lose some depth of field, but in real life, as long as you make the focal length adjustment (18=28, 35=50, 60 = 90), it's no biggie, not a deal breaker.
2. Shutter lag: Gosh, I wish Fuji fixed this…not sure if it's possible, but I'd rather see and snap rather than see, wait a few precious milliseconds, and then snap. The pause in image acquisition is due in part to slow AF and part to shutter lag, and Fuji needs to iron this out before carrying on with other system improvements.
3. SLOW AF: TO me, the X-Pro-1's focus speed, particularly with the 35 mm lens, improved with it's "anti-chatter" firmware, but compared to the competition (even the middling NEX series AF), the Fuji is slow to focus. It's better in daylight, but can be horrendous in mixed low light….If Fuji could do one thing for the camera, it's improve AF. Some have argued that in isolation, the XPro-1's AF is fast. Others have argued that they can focus the XPro-1 far faster than they could manually focus an M9. Well, given 6 years or regular practice with the M9, I must say that the M9's shutter lag (minimal) and my manual focus capabilities FAR outshine the XPro-1, and I'm trying not to be cocky. If they could do 2 things, it would be to improve autofocus and shutter lag.
4. Inaccurate frame lines,/optical viewfinder. The Fuji's optical viewfinder is a great idea…in theory. The merits of the OVF have been discussed in detail, and there's no reason to get into the details here, other than to say, in concept, that offering multiple optical VF's for various focal lengths, is a great idea. But in its current implementation, this system is flawed, and Fuji should/could fix it. When using the XPro-1's optical viewfinder, frame lines are quite inaccurate when subjects are close.. this leads to 2 issues. When I use the OVF, I have regularly gotten inadvertently cropped images (tops of heads chopped off and the like) and AF has misfired. What the photographer expects to see via the framelines and focus confirmation presented is not what the photographer always gets. Thus, the camera may be chosing the wrong AF point, due to frameline inaccuracy. I find the OVF to be inaccurate for close up subjects, and thus I avoid using it in those circumstances.
5. EVF 's slow refresh rate. This may be an improvement that has to occurin the future. The current EVF's refresh rate is slow. What this means is that with fast-moving objects viewed viat the EVF's, there's choppiness and motion artifacts present. The NEX is far better with its EVF…this is readily noticeable at night, where the Fuji's lag really shows up.
6. Adaptability with M and other lenses. The EVF has no focus peaking, and the 10x magnification is actually too large to maintain framing when focusing and composing images via the EVF
7. Red channel: The red channel can blow out at times, as it is overly sensitive. I have seen similar behavior, albeit worse, with the Pentax K5, but it's present here at times.
XPro-1 and 35 mm lens, blowing out the reds and magentas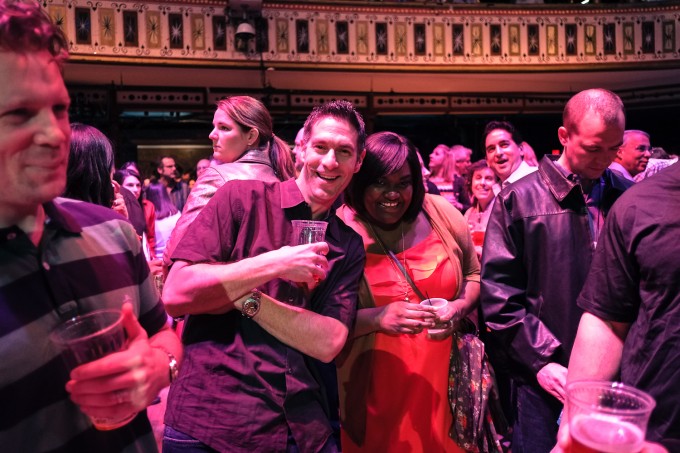 Special Section: A couple of captures with the SLR Magic 50 mm f/0.95 Hyperprime lens.
Overall, this revolutionary lens that's just now becoming available, works very well on the XPro-1, who's EVF, compled with the lens' miniscule DOF, makes for a lovely camera in practical and low light use. Here are a few examples, but more to come later.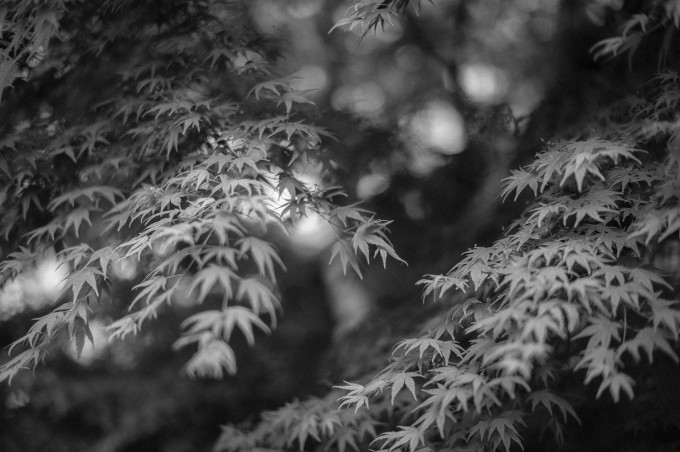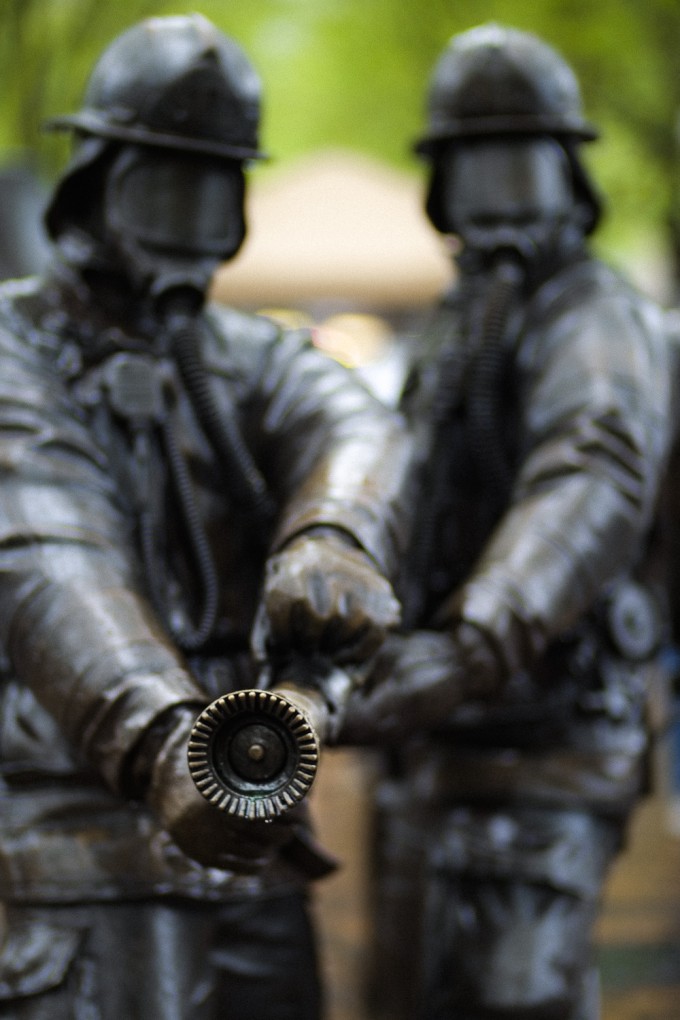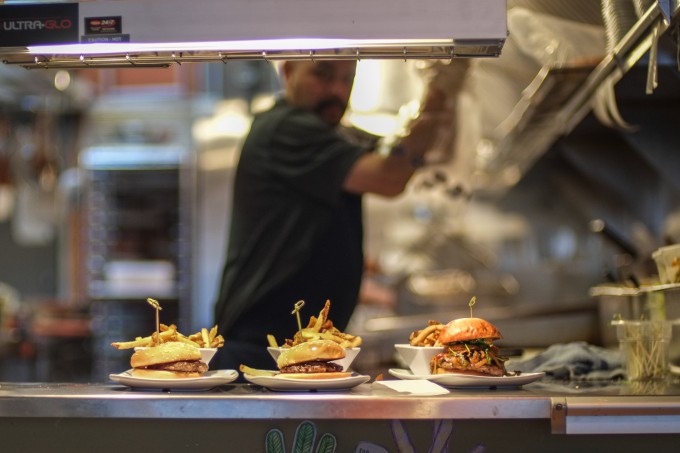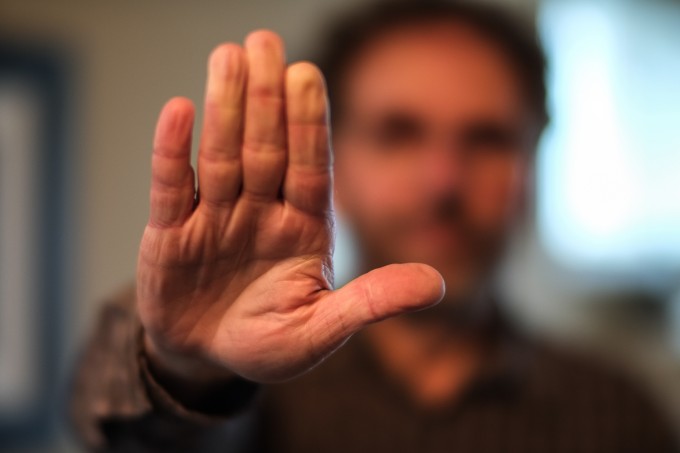 Conclusion
You may say that I have presented quite a few cons to go with my pros regarding the XPro-1, and you'd be right….Overall, I am sticking with the Fuji over the OM-D (and even the NEX-7) due to the file quality that this camera and its lenses. I continue to use and enjoy the NEX-7, but it feels more like a consumer electronics gadget to me than a true camera. There's something that flows in the XPro-1's veins (i.e. its design) that really sings to me. I can live with the occasional quirks given that its IQ is something to write home about. It's as close to the Leica M system as I have ever seen. Sure, it forces a new way of shooting to cope with its quirks, but if Fuji's history of support is anything to write about, they will keep tweaking the XPRo-1 until it's great, or at least, better. Further, the XPro-1's body is not M9 priced, and may thus be somewhat easier to replace/upgrade without burning a hole in the wallet and/or the stomach….with time, and popularity, the system will evolve to provide the sensor and lenses with a better body to provide the system more maturity…that's my hope and suspicion, at least….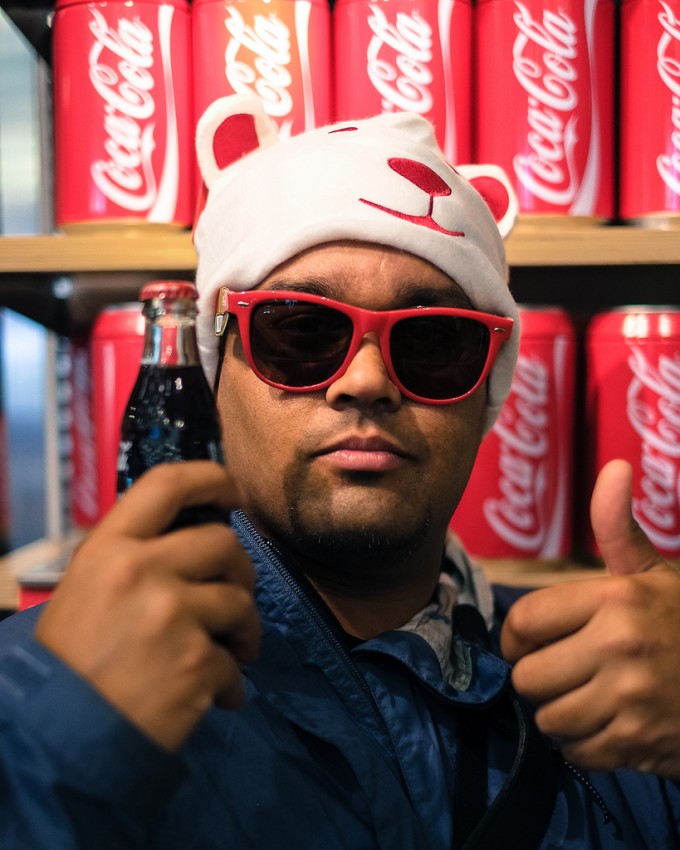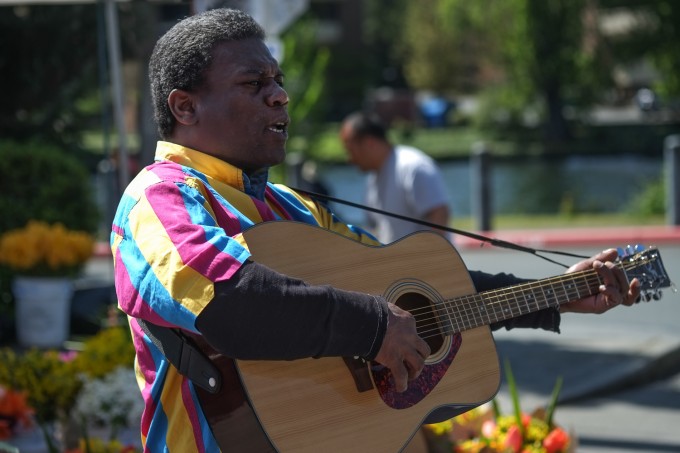 Overall, you may say that this is the picture that summarizes my overall feelings of the Fuji XPro-1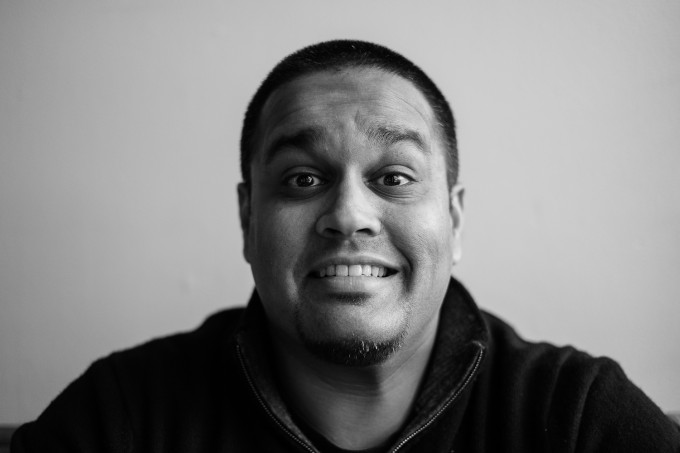 Pro
Image Quality (a revelation, really)
Low light ISO capability (another revelation, really good)
Build (light, especially the lenses) but robust. Grip adds weight and makes the camera feel more like a Leica M
Lenses (35 mm and 60 mm are stunning, 18 is solid and focuses faster)
Button & Dial Layout and menu access
Hand-off factor
Con
Low light autofocus performance
Shutter lag
Occasional AF inconsistency, more so with optical viewfinder
Inaccurate optical viewfinder frame lines
EVF refresh rate is slow
Manual focus implementation lags FAR behind NEX series camera, due to lack of focus peaking and slower refresh rates
Learning curve: one has to re-learn to shoot in a way that the camera can handle
Should be improvable via firmware
AF performance and accuracy with optical viewfinder
DNG RAW file option
Menu items don't all reset with each firmware upgrade (even lenses)
Must be improved in future iterations of the camera
Higher resolution EVF with faster refresh rate
Lenses that use methods other than fly by wire
Lenses or body with image stabilization
Sample Images