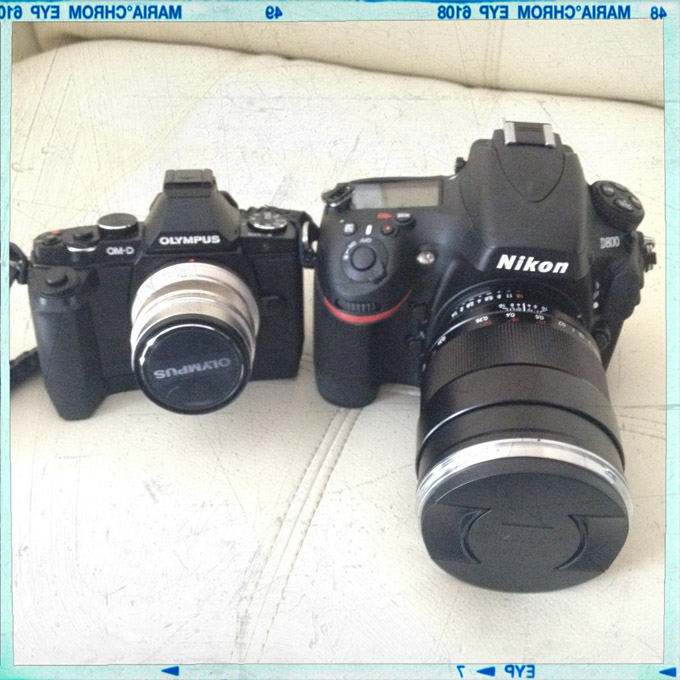 UPCOMING REVIEWS
Leica Monochrom and Nikon D800 with Zeiss 35 1.4
Hello everyone and Happy Friday to you all! This weekend I will be a busy man as I have a Nikon D800 and Zeiss 35 1.4 in hand to test out for the next week or so. THIS THING IS A BEAST! After shooting with all of these small mirrorless cameras and a Leica M9 for so long this D800 feels like a monstrosity and my wrist starts to hurt after 20 minutes of use BUT that is just because I am used to the small guys. Take a look at the image above with the D800 parked next to the OM-D and 12mm. The D800 makes the little Olympus look tiny and this is one reason why I appreciate those great Olympus lenses. Small size AND great quality.
But as you may well be aware, this Nikon D800 is a 36 Megapixel machine capable of beautiful rich quality. I have not yet taken it out for serious shooting (hope to get out this weekend with it) but did snap a few "snapshots" in my yard and around my house. The RAW files bring my aging iMac to its knees but other than that there is nothing to complain about. The files seem to be gorgeous. Rich full frame color quality, depth and some of that Zeiss magic from the $1800 35 1.4.
The very 1st snap I shot with the D800 to see how the image quality looked with the Zeiss wide open.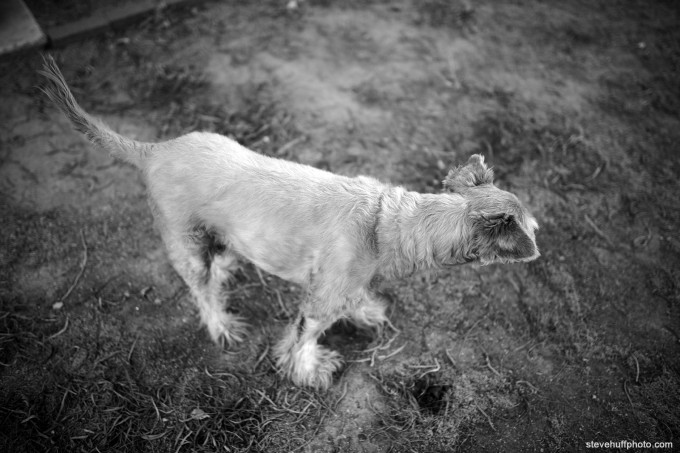 This would be an amazing combo for serious pro work. Probably a live convert shooters dream. Then again, I am still happy with my Leica but you can not ignore the fact that the D800 and Zeiss 35 is still $2k less than a new M9. body. It appears that for all out image quality the D800 may be THE ticket for those searching for high res full frame magic. Maybe the M10 will share a similar sensor? Hmmmm. Look for a D800 review soon 🙂
Again, wide open to test DOF and Bokeh/Sharpness – click it for larger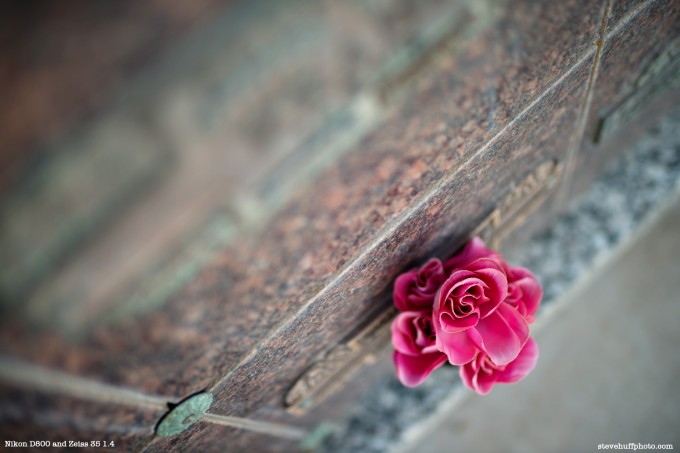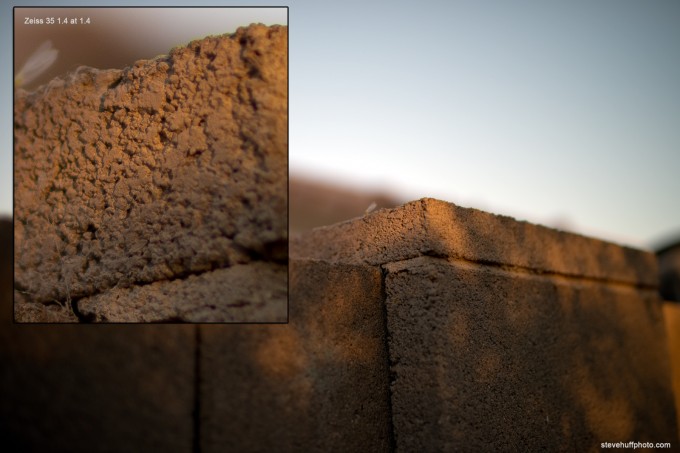 –
The Leica Monochrom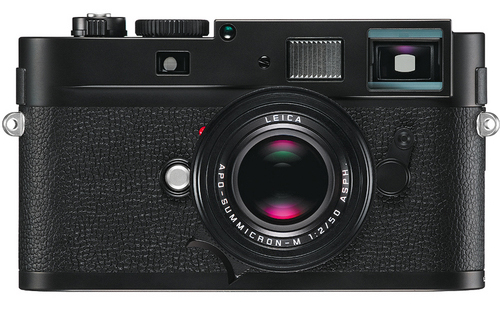 To date I have only had an hour with this camera, and I really liked it. I liked it enough that I put my name down on Ken Hansen's pre-order list. (you can get on his list by e-mailing him at khpny19@aol.com). I have been trying to get a review sample and just found out today that I will have a Monochrom next week and I will have ONE WEEK with it to review it. I was hoping for 3 (for a 3 week road trip to test the camera) but one week will do for a review. I will NOT be getting the new 50 to try so I will be testing it out with other glass.
So look for  this one in about 2-3 weeks from today. I will do as much as I can while I have it and I am excited to put it through its paces and see how it differs from the M9 when it comes to B&W performance.
So check back here often for Monochrom and D800 updates! 
Monochrom Pre-Orders – B&H Photo, PopFlash, Dale Photo