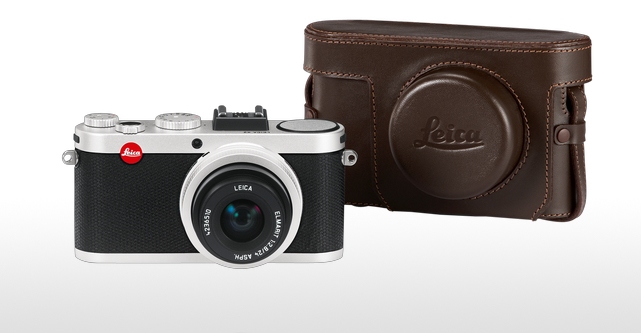 Video: The Leica X2 Ever Ready Case – $200 but where is the EVF/OVF holder?
So I had a Leica X2 Ever Ready case pop in my house today. You know, the nice full leather luxurious brown one you see advertised sitting next to the new X2? Looks nice huh? I remember the case they sold with the X1, the grey one. That thing was awful. Hard, horrible fit, bad choice of color. Not sure who designed  that one but there were much better 3rd party choices for the X1 when it came to cases.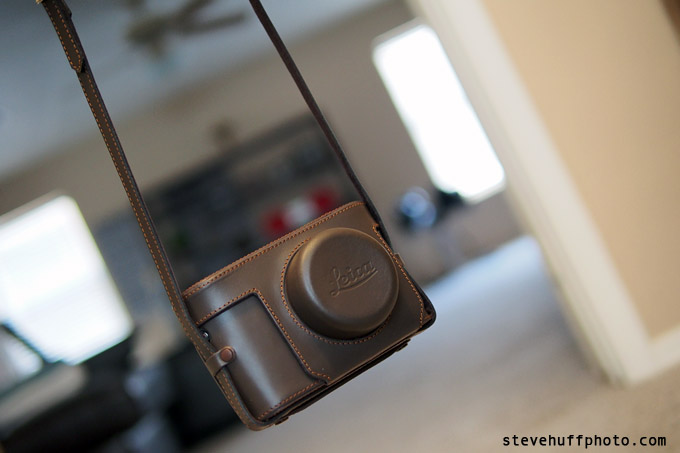 This new X2 case was advertised on a few websites as coming with an External EVF holder that attached to the strap, but mine did NOT come with one. You kind of need something like  this if you use any kind of VF with the X2 because you can not put the camera in the case and close it with the EVF or OVF on the cameras shoe.
When I researched the case on Leica's own site I did not see any mention or picture of any kind of case for  the viewfinder. So, it may be a mistake that some stores (even Amazon has it listed as coming with a VF case) have listed for some reason. Either way it seems like an oversight as many will be using this new feature of the camera, using an EVF or the classic OVF. So this case can not really be used if you do like to have a VF to look through, unless you want to keep the $550 Leica EVF in your pocket.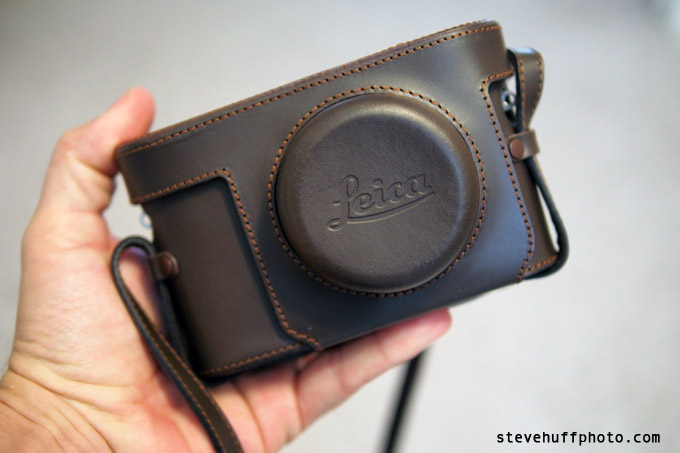 But how is the case and fit?
The actual quality of this case is GORGEOUS. Not only is the leather quality outstanding this time around, the fit is nice. It's not a tight fit by any means but it is also not all loose and wobbly. It fits about right. The case is an "ever ready" case and will hold and protect your X2 completely. Meaning, it covers the back and front of the camera. If you want to shoot with the X2 you un-snap the bottom and the front flaps over letting you shoot. One thing to note is that you can NOT use this as a half case as the front does NOT come off. I thought it would, which would have been cool…but it doest as the front flap is sewn into the bottom half.
The strap it comes with is nice and soft but for me a little on the short side. Leica should have made it a little longer because if you wear this around your body it is a few inches too short, and if you are tall then it will be even shorter on you. Other than the lack of a place to store your viewfinder and the short strap this is a lovely case. Made very well with high quality leather, nice fit, nice color, very classic looking and it protects your X2 fully. This would be a great case to store your camera in more than anything as using the camera with the case on is a little cumbersome. But that is just a nitpick. Only you can decide if $200 is with it to spend on this bad boy. It looks the part, feels the part and even smells the part.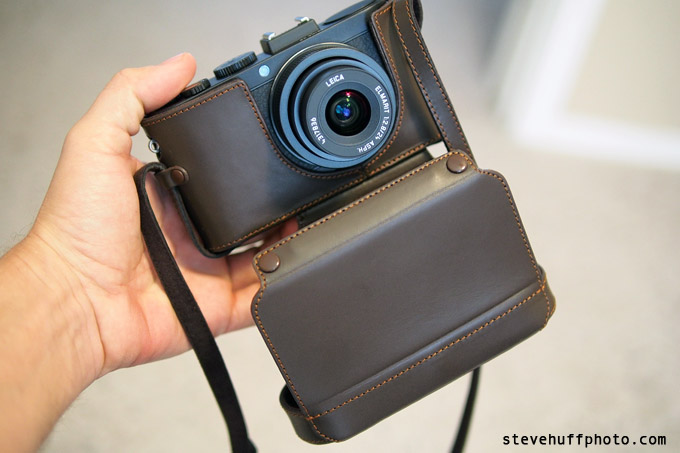 This case is available from all of my recommended dealers:
Ken Hansen – E-Mail only at khpny19@aol.com – he can wheel and deal 🙂
Pop Flash – http://www.popflash.com  – beware description here also says comes with VF holder and even says it works with grip (it does not). $187
Dale Photo – They have the case HERE at $190 and free shipping as well.
and of course B&H carries the case and you can see their stock status HERE – $199
FINALLY, Amazon has these
 and they are prime eligible. – $199-$209
Leica also sells a black half case and D-Lux style case for the X2. The black half case is the only one really compatible with the EVF/OVF unless you want to continually remove it and put it back on.