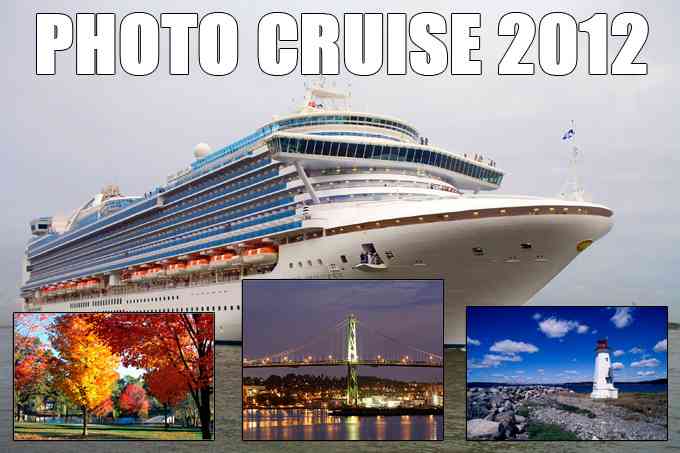 On my way to "The Cruise 2012" & Testing Fuji X-Pro 1 with 60 Hexanon 1.2!
Hello to all! I am currently on a flight from Phoenix to New York with my fiancee' where I will meet up with Todd Hatakeyama and his wife for dinner before we board the Princess Cruise ship tomorrow for the 1st annual SteveHuffPhoto.com Photo cruise! I am excited to meet those who signed up and we should all have a great time. It's all about relaxing, having a blast, taking photos, hanging out, meeting new friends and enjoying the scenery as we travel the entire East Coast and Canada on board a luxurious cruise ship. Tonight we will be at the Loft Hotel in Brooklyn and I can not wait to check in 🙂
We all board the ship tomorrow and I will try to meet up with everyone so we know who is who. Then we have an at Sea day Sunday and plan on making our 1st outing on Monday when we hit Halifax Nova Scotia. The photo opportunities should be a plenty!
So what did I bring along with me? Well, since Fuji is releasing the hot new X-Pro 1 firmware next week I rented an X-Pro 1, 35 1.4 and Leica adapter. I want to give the Fuji another shot because last week I met up with Ashwin Rao for dinner in Phoenix and when I shot with his X-pro 1 it seemed much quicker than when I had one for review due to the last firmware update Fuji put out. I also never did get to test the M adapter so I can now do this. Todd has some amazing Leica glass so maybe he can let me use a lens or two for review purposes..hint hint 🙂
Ashwin with his X-pro 1 decked out with leather case and strap 🙂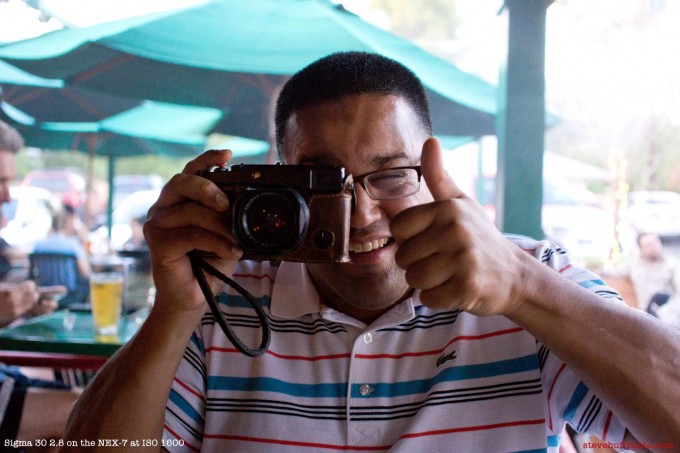 So with the new firmware 2.0 almost here and promises of huge AF speed increases I thought it would be fair to test the Fuji again since when I reviewed it I dubbed it the "X-Slow 1" due to the awfully painfully slow AF. With the 35 1.4 on it now I already am liking it much more and I have not even gotten 2.0 yet.
I also have with me (Thanks to Ashwin Rao and Ed Tan) a rare jewel in the exotic lens world..the 60 Hexanon 1.2 M mount lens. I will be shooting this on the Fuji to test out how it performs. This lens has gained legendary status by those who own it and it is indeed a rare find. I was surprised by how small it was when compared to a Noctilux. The shot below is one Ashwin took of me on his X-pro 1 whide open at 1.2 at night while we took a quick walk.
Yours truly shot with the 60 Hexanon 1.2 on the X-Pro 1 wide open – BOKEH BALLS!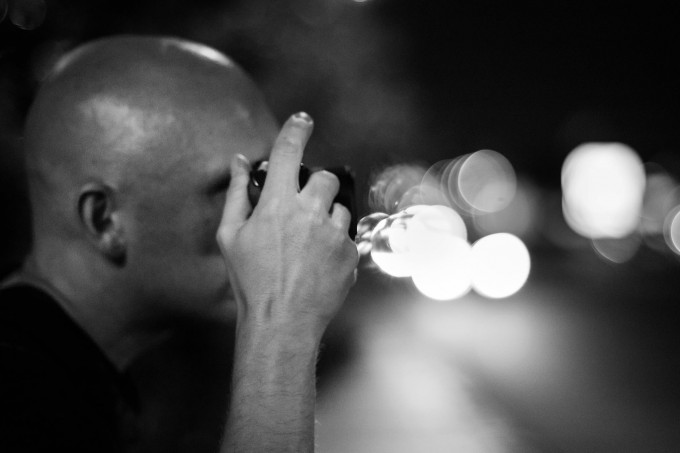 I have only managed to shoot 3 shots with this combo so far, all three of then taken in the airport. BUT I already have fallen for this lens and the main reason why is because there is simply nothing like it. It's much smaller and lighter than a Noctilux yet gives a similar rendering. It is built wonderfully well and jewel like and focuses smoothly and with a short throw. The size, build and optical quality is up there with the best but I look forward to shooting it on the X-Pro 1 and eventually a new Leica before I have to return it (or make an offer to buy) to its current owner.
The 60 Hex at 1.2 in the airport. I didn't realize the restaurants now served dogs as well 🙂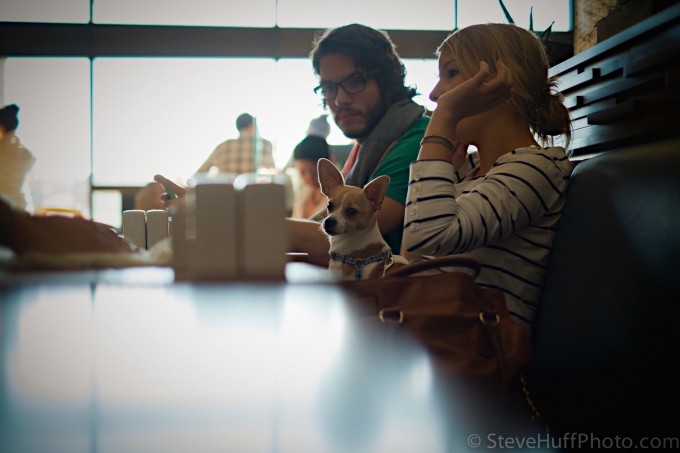 –
Hexanon at f/2 – Fuji X-Pro 1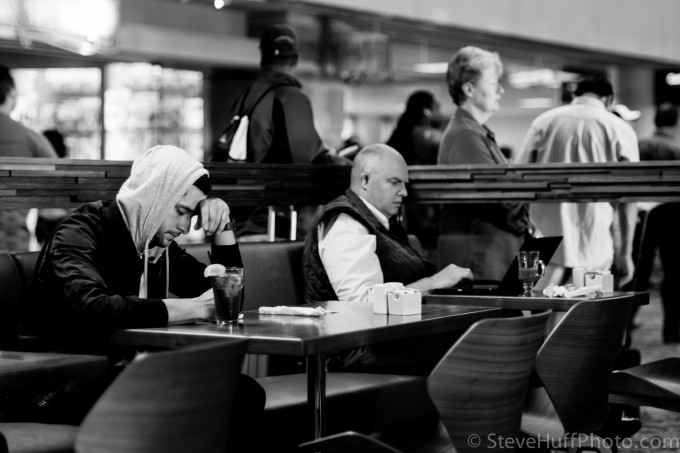 –
one with the Fuji 35 1.4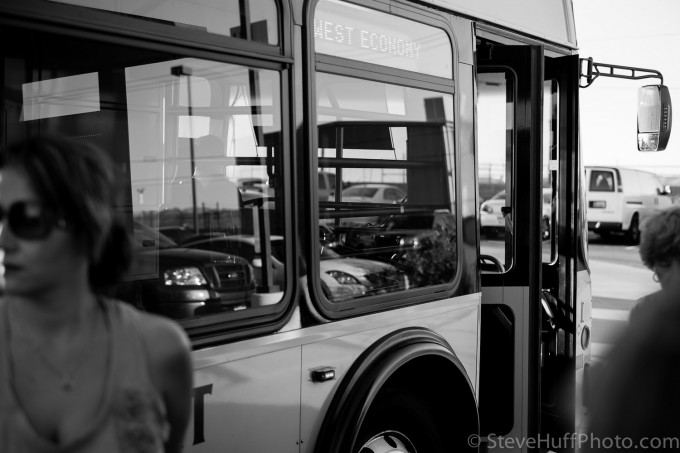 While in the ship I will try to update the site as often as I can. There will be slow internet so I will post what I can and when I can!  My next full workshop will be an amazing team effort with Ashwin in the Palouse but not for a few months…will keep everyone posted on that one as it will be EPIC! Enjoy your weekend everyone!