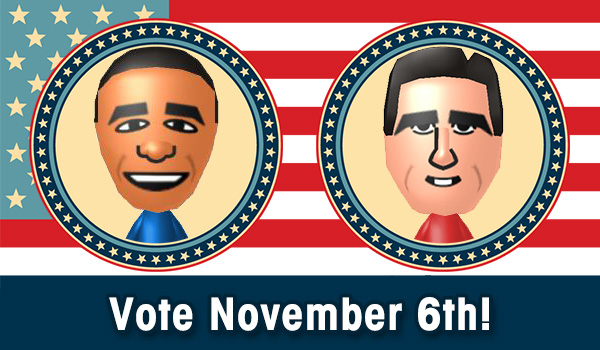 Hello to all! Happy Tuesday! It is election day in the U.S.A. and today is a day of choices. I am not a political guy AT ALL as I feel that no matter who is president of the United States there is always some sort of BS going down. I am 42 years old and soon to be 43 next month but I can not remember a time when there were no controversies with US presidents. That is partially because there are two main parties, Republican and Democrat who both sling so much hate towards each other it is sickening at times.
We can't help but be divided when we have radio talk shows like Rush and Sean Hannity spewing lies, hate and spin towards "liberals" and guys like Chris Matthews on CNBC doing much of the same toward Republicans. Why can't we have radio talk shows and TV news shows that are truly for ONE..for ONE country, ONE love and ONE UNITED States of America? It will sadly never happen and I am afraid we will always be a "Divided States of America".
That thought sucks really but it is what it is and makes me wonder why we even call this country the "United States" as we are never truly "United".  The funny thing is that these radio and TV hosts turn me away from voting for who they are pushing due to their hate and lies and propaganda. Again, I am talking about both sides here. Not any one side in particular.
In any case when going out to vote today vote with your gut…vote for YOU and know that you made the right choice for YOU. No matter who wins today, President Obama or Mitt Romney, we will all be OK because the more things change the more they stay the same. It is US who make up this country and we make our own decisions and life choices.
While you are at it, bring along your camera and snap some pics of the days events. Could make for a cool project 🙂
Have a great Election Day guys..will be posting some stuff in a bit! If there are any comments here slinging mud towards anyone or ANY party it will be deleted. Let's try to stay "United" here on this site where we share our common passion of Photography 🙂
Steve