The Metabones Speed Booster adapter: A COLUMBUS EGG by Daniele Cametti Aspri
Daniele Cametti Aspri – Website is HERE, Flickr is HERE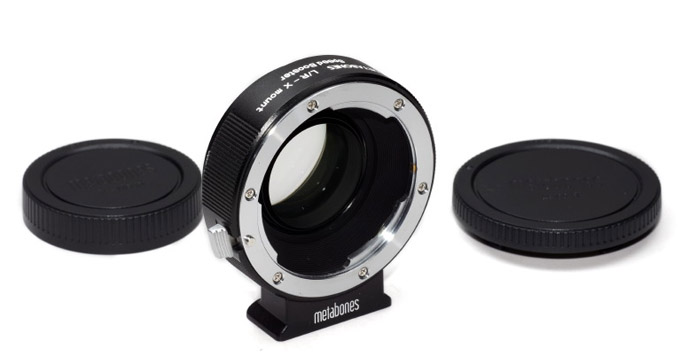 Some days ago, reading a blog on the net my attention was captured by an advertisement on a new Metabones adapter for Fuji Film/Leica R: the Speed Booster.
I'm an happy Fuji film Xpro 1 user and I love experimenting with all my cameras with hybrid adaper Vs everything. I also I've used a Linhof Master teknica with a Canon 5dMKII and a sliding graflok adapter od the same adapter with a 1960 Speedgraphic press camera powered by a 1940 Kodak Aereo Ektar, but this is another story.
So I love shooting with this little piece of jewelry (the XPro 1) because it is little and practical like a Leica and has a great sensor. But I don't love the lens and on the other hand is an APS-C size and I love full frame.
I'm always searching for a unique mood so I tried different options. Leica M lens are wonderful but very expensive, Leica R are more affordable and I have a little collection of them that I use with my Canon Mark III. So what? The sensor size. I'm always wondering when Fuji will make a full size version of the X1 Pro. You could tell me why don't you buy an M9 or wait for an M (type 240). Yes of course, but. The price of combination body/lens is to high and I love shooting at night. So the M9 is not an option.
Telling the truth I 'm waiting to see the new M. Leica R lens, High ISO, Video and is a Leica. Ohhh what a dream!!!
But last night when I saw the Metabones Speed Booster ad everything was so clear. It is a Columbus egg!
If you cannot have a full sensor size why don't you reduce the image circle of a full frame lens to an aps c size sensor? The effects are terrific!!! So take the best sensor and the best (affordable) lens togheter this way and you have a definitive piece of hardware. And more… You have one more stop of light too and you have reduced any aberration the lens eventually had. Yes, you read well.
I don't want to be more technical. I just show you the results of a shooting on Friday night with some musicians friends of mine. Starring a Fuji Film XPro 1, a Metabones Speed Booster, 1 leica R Elmarit 19 /2.8, 1 Summicron 35/2, 1 Summicron 50/2 and 1 Summicron 90/2
Enjoy pictures, they spoke themselves
P.S. By the way, on Sunday I went to the seaside with my dog Dolly my Fuji Film X1 Pro, a Leica R Elmarit 19/f2.8, a Leica R Summicron 35/2 and the Metabones Speed Booster. Ops, there was my girlfriend too.These are the last 4 images.