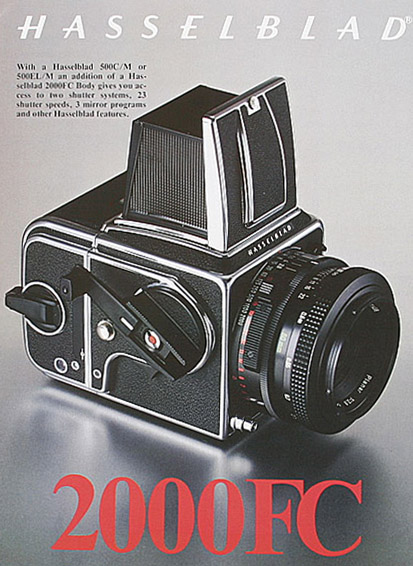 Using the Hasselblad 200 FC/M for Street Photography by Jerry Bei
"UFO" Kodak Ektar 100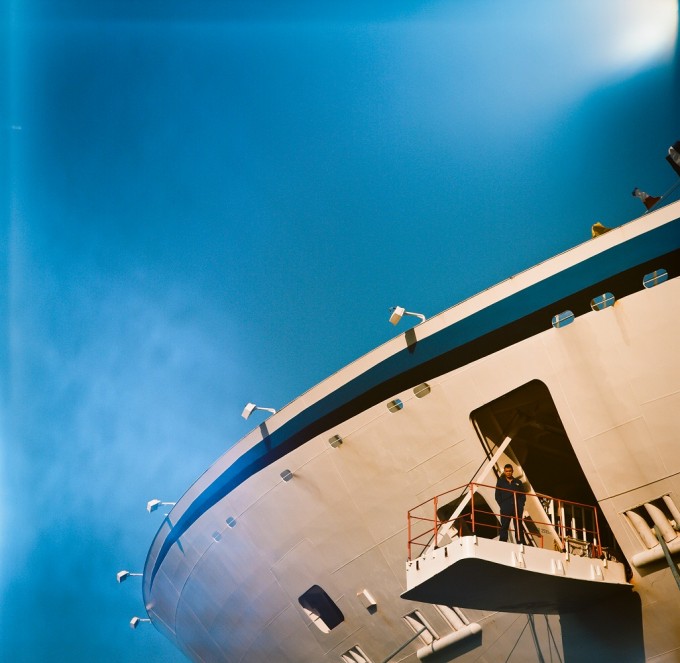 Hi Steve:
I am a street photographer based in Sydney and I have a strong passion for photography in general. I used the Leica M9 and MP as my main tools for street photography in the past couple of years but recently decided to acquire something different. The temptation of medium format have always been there but I could not justify the cost of digital medium format cameras, at least for now.
Hasselblad has always been my dream medium format camera and luckily I got the chance to buy a Hasselblad 2000FC/M camera body with a A12 magazine at a very reasonable price that got me started into medium format. The world of medium format film photography was new to me so I had to learn everything from the start. I got a grasp of how the Hasselblad V system works very quickly since I had quite a bit of experience shooting film before.
"J&M" Fuji Pro400H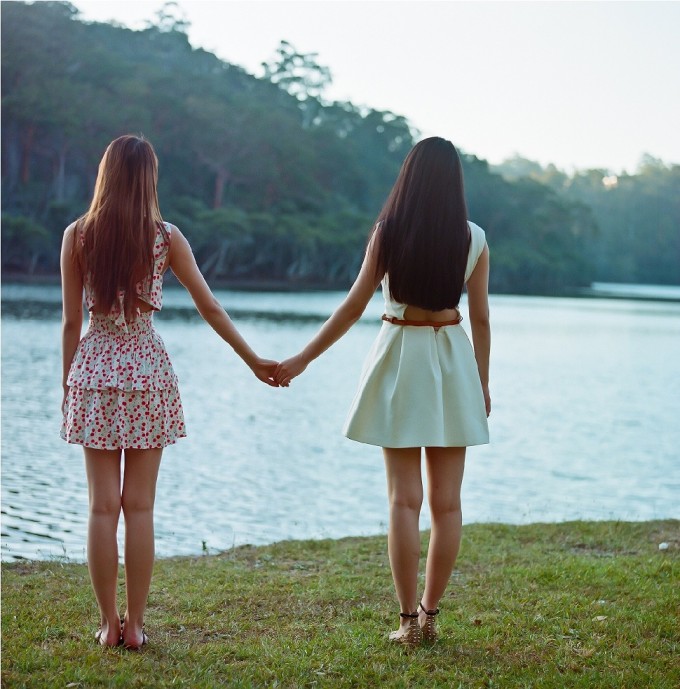 First thing I noticed when holding the camera is its superb build quality, I have held many Leica cameras before but this thing is different, it is built like a tank; heavy and solid. The Hasselblad 2000FC/M with a lens attached is significantly heavier than my Leica M9 with a 50 Summilux ASPH combo but still lighter than a full-frame DSLR setup.
"Black Riders" Ilford HP5+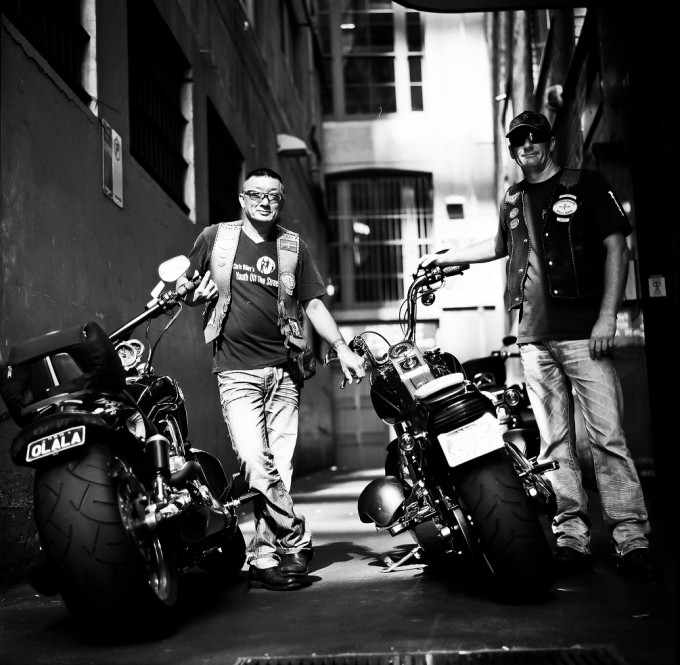 The viewfinder on the Hasselblad V system is like nothing else I have experienced, big and beautiful. It is almost like a live-view 3 inch LCD screen in the modern days but even better since it is all optical rather than electronic. Viewing through the viewfinder is a pleasure and truly a treat to eyes. I have upgraded the original stock viewscreen to a even brighter Accute Matte D screen that helps to achieve faster and more accurate focusing for street photography.
The Hasselblad V system is equipped with a waist-level viewfinder and it is perfect for street photography. You can simply hold the camera at your waist aimed at your subject and most people don't even know that you are taking a picture. It's discreteness is perfect for the streets. The shutter click sound is no where as quite as a leaf shutter or Leica quietness but it is still a pleasure to hear the mirror flipping when the shutter fires.
"Circus Lady" Kodak Portra 400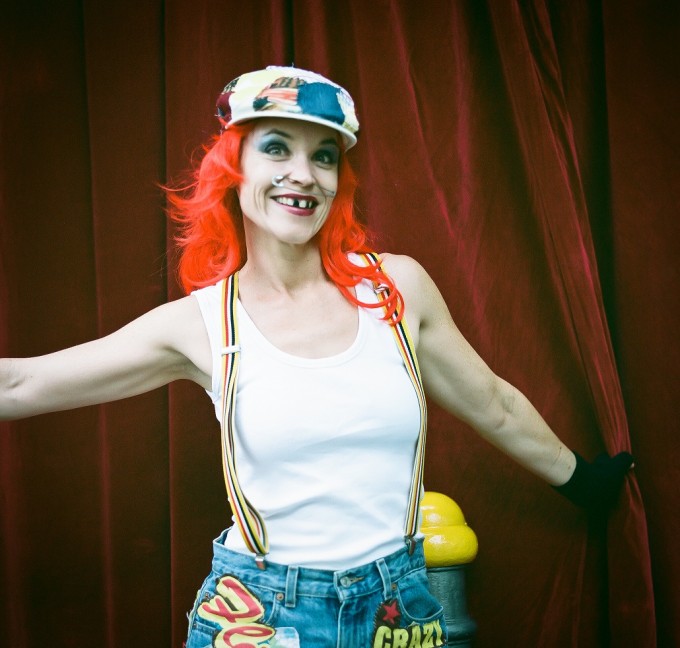 –
"Gossip Girls" Kodak Portra 400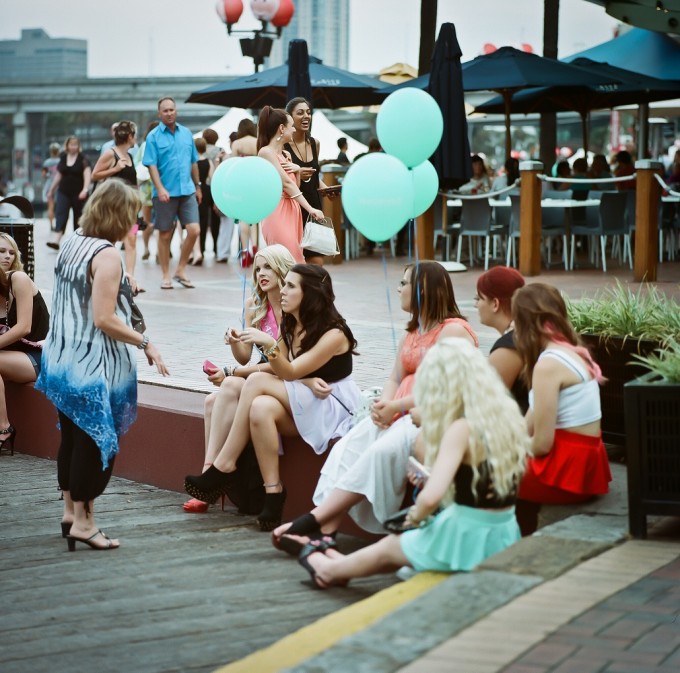 One of the big advantage of the Hasselblad system over other medium format film systems is its inter-changeable backs, which allows swap between different films on the go. There are several different types of film magazines available that can shoot different number of exposures. The most common is the A12 magazine, which allows photographers to shoot 12 frames of 6×6 exposures of 120mm film. You simply insert the dark slide to remove the film back and apply another back loaded with the film you desire. Therefore, you don't have to wait until all exposures to be finished and able to shoot B&W or Colour during the same photo-shoot.
The lenses are made by Carl Zeiss thus equates to superior image quality. There are several different types of lenses for the V system, some with lens built-in Synchro Compur shutter like in C and CF lenses and some without that uses the in-camera shutter like the F lenses. My Hasselblad 2000FC/M can uses all three types of lenses since it has a built-in shutter and a top shutter speed of 1/2000 second. The optics are all made by Carl Zeiss and has the typical Zeiss quality with its renowned 3D rendition. Some people buy the system because of their famous lenses. There are also difference in lens coating and are noted by the T* sign. The lenses I used are the Carl Zeiss 150mm F4.0 CF T* lens which is equivalent to 94mm in 35mm format, which is the perfect lens for head and shoulder portraits. I am also using the "magical" lens in the Hasselblad world , the Carl Zeiss 100mm F3.5 C T* lens that is equivalent to 63mm and it is a mysterious lens that is rarely used but contains some magical qualities. One day I hope to get the "Noctilux" of Hasselblad, which is the Carl Zeiss 110mm F2 lens that will produce stunning bokeh!
I loved shooting with 35mm film on my MP, although the film qualities are presented i.e. the great exposure latitude, dynamic range and tonality but the sharpness is not up to the standard that I desired. Medium format film seems to be the "Perfect" solution for this, it has incredible sharpness, even at 100% crop looks tack-sharp amazing to me. Although with the significant gain of resolution over 35mm film but it still retains all the film qualities that makes it so attractive. There is also a great gain in shallower Depth-of-Field and the bokeh from the lenses are incredible. The frame is 6×6 which makes it a unique square shape that stands out from all other images. I have yet to print those images in large sizes but have heard that you can even blown them up to 2 by 2 meters prints, which is perfect for commercial usage.
It has been a real joy to use the hasselblad and I am still amazed at its quality. While my journey in the medium format world continues that I would highly recommend for anyone wanting try out medium format film photography : do not hesitate!
Please feel free to visit my Flickr or 500px to see more of my work:
Flickr: HYPERLINK "http://www.flickr.com/photos/jerrybay/" http://www.flickr.com/photos/jerrybay/
500px: HYPERLINK "http://500px.com/jerrybay" http://500px.com/jerrybay
"Father & Son" Ilford Delta 400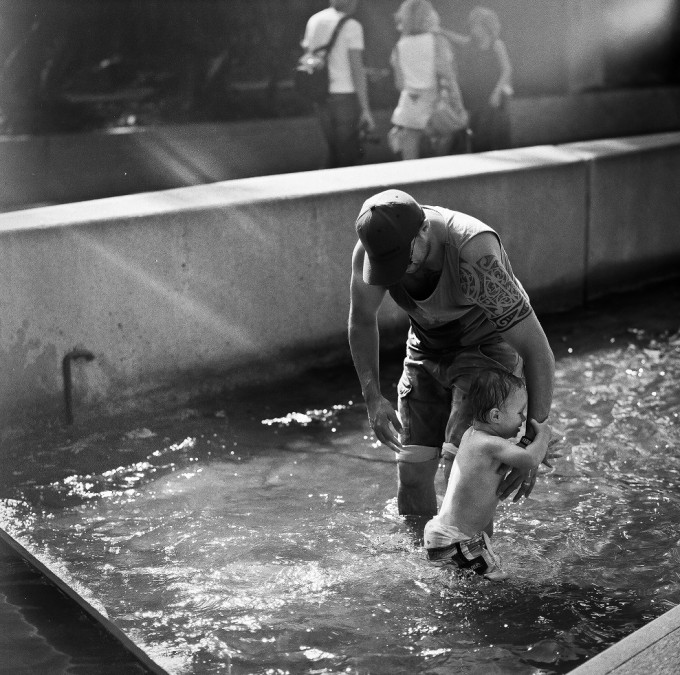 "Hairy Chest" Ilford HP5+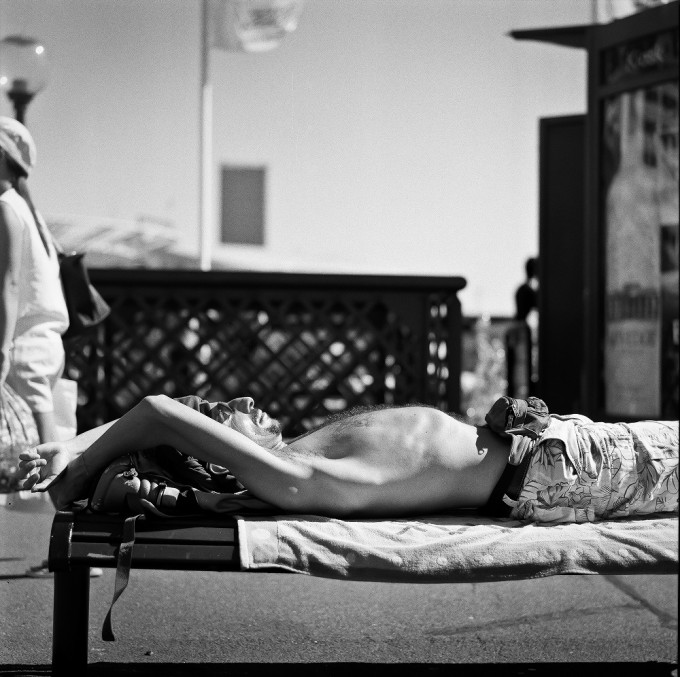 "1958 Chevrolet Corvette" Ilford HP5+ 
"French Nun" Fuji Reala 100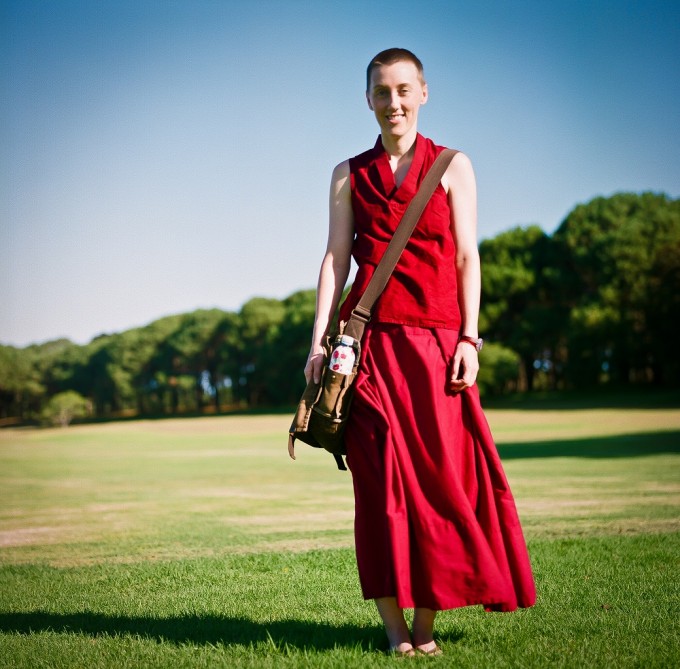 "In the Wind" Fuji 400H