Of Land and Spirit – Rural Thailand with an M9 and D3s by Lee Craker
I have been working on a project for a year documenting a small community in rural Thailand. The working title for this project is "Of Land and Spirit".
I have found it fascinating to follow the cycle of the land here and the people who work it. In rural Thailand the land is life. The land provides for all physical needs of the people. Food, shelter and living expenses are all provided by the land. I also started to realize that the unique form of Buddhism practiced in rural Thailand is equally important to the people. Each day of a Thai's life in this small community near Nakhon Nayok, Thailand begins and ends with this form of spirituality. Nothing is done without praying about it, consulting a shaman, or visiting a temple, usually all three. I found that the spirit and the land were impossible to separate. In rural Thailand one would find it difficult to talk about one without talking about the other. The farmers here are hard-working, up before dawn, and working till after sunset. The work is difficult and done without the aid of modern farming machinery planting, harvesting, and processing rice all by hand.
A woman farmer Sri, gathers the newly harvested rice so it can be processed. Nakhon Nayok, Thailand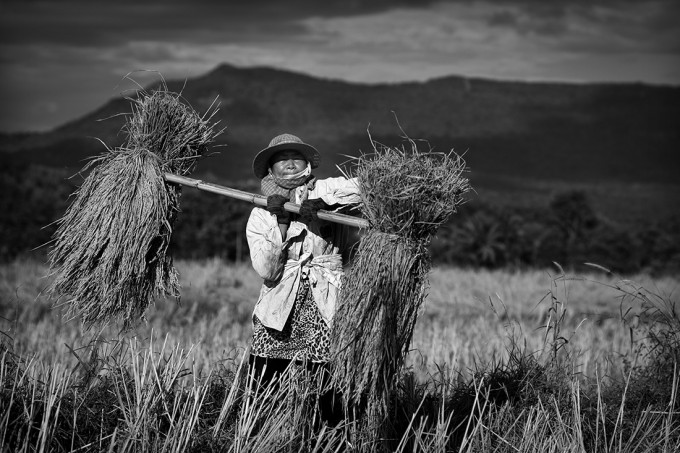 Nien, a local farmer plants rice in Nakhon Nayok, Thailand.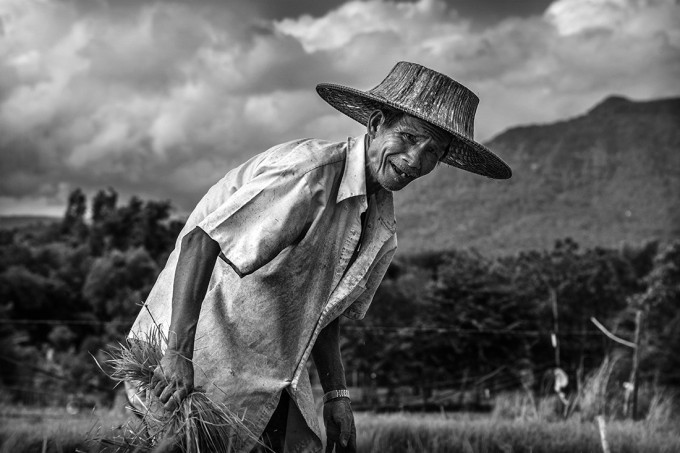 A local Buddhist Monk takes time for relaxation after a service in Nakhon, Nayok, Thailand.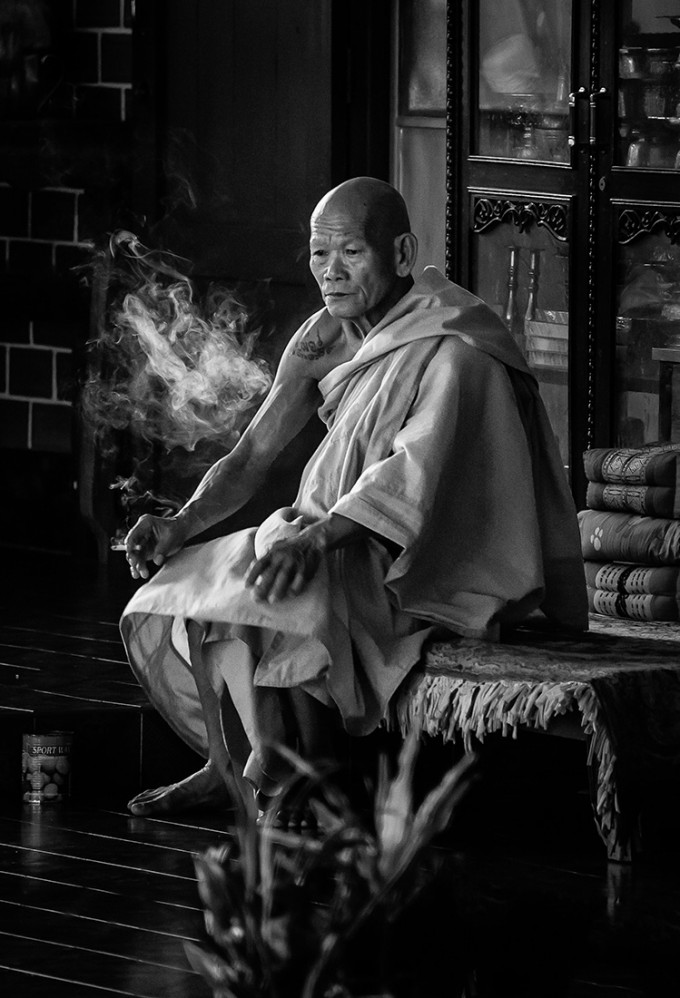 Sri, a Thai woman farmer, gathers the newly harvested rice so it can be processed. Nakhon Nayok, Thailand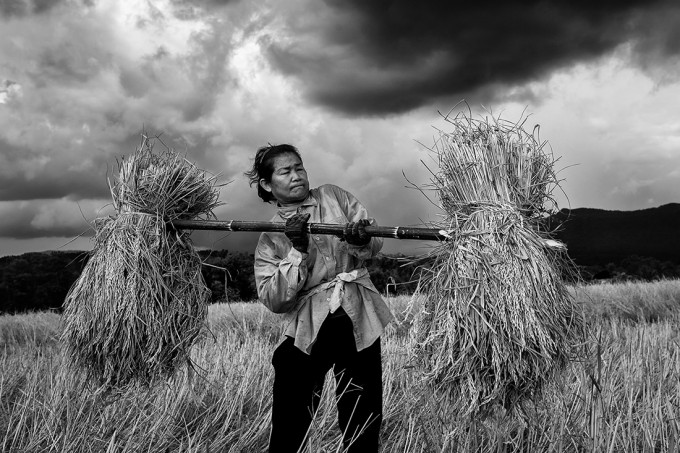 Swai, a local Thai farmer separates the rice from the stock. Nakhon Nayok, Thailand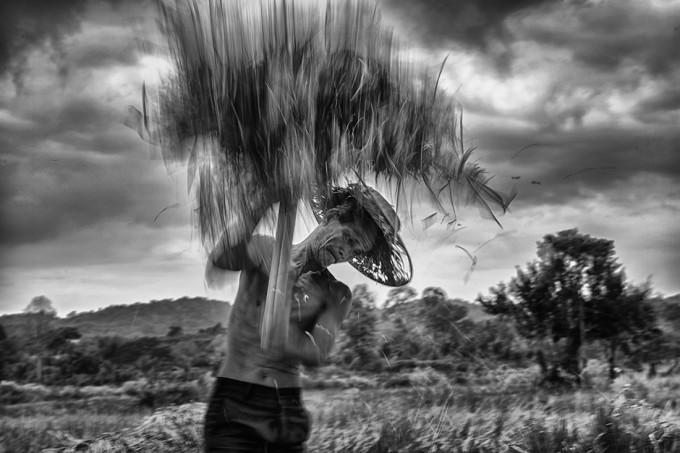 Sri, douses water on her face in the fields after a long day in the fields.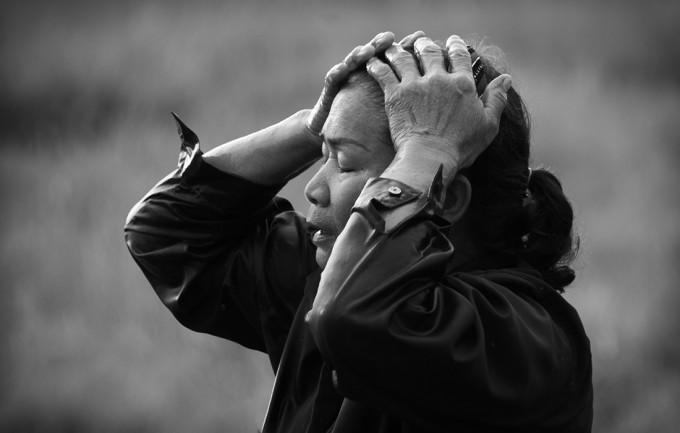 This project when completed will take the form of an iBook and be available on iTunes.
As your blog is often about equipment, I'll share some thoughts on what I use. I don't limit myself to one camera. I like to use different cameras depending on what I am shooting. I try to find the right tool for the right job. I use a Leica M9 for its fantastic image quality, and portability. I use a Nikon D3s for its speed in capturing scenes where rapid focus and/or focus tracking is important, and for scenes such as the monk above where high ISO's are critical. Also the D3s is the most weather proof my cameras and this sometimes becomes important in the fields. I use a Nikon D-800 for its ability to make huge file sizes which is helpful if I find I need to crop the image when being close to the subject is an impossibility, and the D-800 is much lighter than the D3s so it saves on the neck and back when shooting all day.
Thank you for your time, and looking at my work.
Lee