The Fuji X-E1 is awesome by Brian T. Adams
So, a little bit about myself… I became a camera enthusiast about one year ago. What I mean by this is I, unwittingly, purchased my first DSLR. Mostly, because I thought this is what you had to do if you wanted to get into digital photography and come up with "awesome" results. Aside from the past year, my photography experience is limited to my junior and senior years of high school some 18 years ago or so. While I did learn how to develop film and make prints – which were pretty rough – my efforts were mostly focused on shenanigans. Obviously, a lot has changed in nearly two decades of technological advancement and digital post processing. My point: I was the perfect consumer that fell right into the huge DSLR marketing trap. And, man, did I drop some of my hard-earned dough on DSLR what-have-you.
Digital Single Lens Reflex cameras certainly have their place in the world. I'll never contest that. In fact I still love mine. However, for me, something wasn't quite right. I genuinely don't like carrying mine around with me in public. It's huge, heavy, and I feel like I stick out like a sore thumb with it. In contrast, one of the reasons I bought it in the first place was to capture those seemingly random moments in life when you think to yourself "man, I wish I had a camera right now." The other reason I bought it was in an attempt to get into landscape photography…which has proven to be significantly harder than I expected. I suppose that's part of a different story, though. Either way, if I wasn't on a planned photo outing, the camera stayed at home. I quickly realized I was at least partially defeating the purpose of getting it in the first place. Then I found stevehuffphoto.com.
Fast forward several months, and I am now the proud owner of the Fuji X-E1 teamed up with the Fuji 35mm F1.4. Sure, I'd like to score a Leica M9 or the new RX-1 but the cost was just too unreasonable for me. A couple of weeks ago, my fiancé and I returned from a week and a half long road trip pulling our vintage Airstream trailer up and down the Northern California Coast. It turns out that trailer camping in the winter is barely fun. However, it gave me a chance to put my new rig to the test. Please don't confuse this write-up as a technically based review of any sort. It isn't. I aim to let everybody know what my experience with it has been like thus far. A quick recap: my camera experience is limited to approximately one year of DSLR work, much of which has been on the tripod. The X-E1 is the first camera of its kind that I've ever used. Here goes…
Compared to a DSLR, the X-E1 is tiny. I have girl hands and I still found myself fumbling around with it at first. I quickly got over this and, now, really like its ergonomics. Plus, I'd trade discreetness for a little fumbling any day of the week. Even still, I still sometimes accidentally end up pressing the AE-L/AE-F and Q buttons from time to time being that they're located right where my thumb naturally ends up…not a big deal though. The X-E1 is very easy to use. The menus seem intuitive and straight forward and I can get into them and out again quickly without feeling like smashing the camera to bits because I forgot where a setting was located. Obviously, one of my biggest frustrations with the DSLR experience is all the menus and settings and adjustments and blah, blah, blah…sometimes I just want to take pictures. The X-E1 allows me to do exactly this. The only thing I typically adjust on it is aperture, ISO (I've assigned ISO to the FN button), and exposure compensation. Side note: I LOVE the little knob Fuji uses for exposure comp. I'm sure this isn't exclusive to Fuji, but it's the first time I've seen it. Perfect. I've tried auto ISO a few times, but in low light it tends to try to make the shutter speed 1/50 sec and then just adjust ISO around this. For 50mm focal length equivalent, this speed is marginal for those of us with shaky hands. So, I tend to sacrifice higher ISO to get a higher shutter speed. This just means I need to be paying attention to shutter speed. This was actually a challenge for me since I'm used to shooting almost exclusively at wide angles where you can get away with slower shutter speeds, especially if you've got Image Stabilization. Needless to say, I botched several shots do to slowish shutter speeds. My fault, not the camera's.
Now the meat and potatoes of the camera…the image. I've put a few hundred shots through this thing and I'm still amazed at the sharpness of the images pumping out of this little animal. And I'm talking about out of camera (OOC) jpegs (image size set to large and resolution set to fine). Unreal. I suppose this is a good segue to discuss the RAW image issue. I've been using Lightroom 4 (LR4) for RAW conversion and I haven't had any issues. It doesn't have lens correction for this particular setup, but I find it to work pretty good. The only thing I've noticed is that with images that have a big, clear, blue sky will produce some weird blotchiness when converted to BW. It kind of looks like banding, but not quite. I can't really explain it any other way. So, a couple of the images I wasn't able to convert to BW. Others worked out just fine. Weird.
As far as image exposure goes, I kind of agree with what Steve said about it slightly over exposing. By "kind of" I mean that it sounds like it did it more for Steve than it did for me. There were a handful of times where I thought I needed to dial in some under exposure. Most of the time, however, I feel it nails the exposure. I have no empirical evidence to back any of this up, just my feeling on the matter. As you might expect, keeping the camera dialed to -2/3 exposure comp definitely gives really rich and contrasty results but sometimes it will be a tad too dark in the shadows for me — not clipped — just a little dark. So, I usually keep the exposure comp neutral unless it needs it or I've forgotten it's there. For street photography, where seconds count, one might consider keeping a little negative comp dialed in to be on the safe side.
The autofocus abilities of the X-E1 seem to be a recurring theme being discussed all over the world-wide web. I think it's fine. It's missed on occasion but the lighting was pretty poor or really unbalanced. But, when it's on, it's on. Even at night. My DSLR, the few times I've used autofocus, was right maybe half the time even though the red deals in the viewfinder were blinking with great enthusiasm, never mind the "hunting" thing. When the X-E1 locks on, it just locks on. Sweet. Manual focus with it is weird. Normal convention would be to rotate the focus ring. Doing this with the X-E1 is an effort in futility, much like making a meal out of shrimp that haven't been shelled yet, as it takes severe rotation of the focus ring for minimal feedback. However, you can just press AE-L/AE-F button and it'll quickly lock on whatever the little square in the EVF is pointed at. Unless you're doing tripod work with the X-E1, which I don't think it's really intended for, just run it in Auto Focus mode. I didn't try AF on any moving targets so I can't really comment.
On to the Electronic View Finder (EVF). The EVF works for me. It was definitely different at first but it doesn't bother me. What I don't like about it is that if you compose with your eye looking through the EVF, the camera will play back the image in the EVF versus on the LCD screen. However, if you take a picture by just holding the camera and composing with the LCD screen, then it will play back on the LCD screen. I'm not into this. I'd rather it play back on the LCD either way. Maybe it can be changed in the menus, but it doesn't bother me enough to try to remember to figure it out once I get home. I'd never seen an EVF in action before, so it was certainly different. Everybody will have an opinion going one way or the other on it I suppose.
The lens: I think this little thing is unreal. Compared to what I've been using (I have three Canon zoom "L" lenses – no primes), this thing is amazing. I'm gonna say it…it's better than my Canon L's…handily. I'm not saying that Canon's L Primes couldn't compare as I'm sure they could. I've just never used them. This probably has something to do with a lack of an Anti Aliasing (AA) Filter as well…this is speculation on my part. I'm not going to get much more into than that, but I agree with what Ken Rockwell said about this lens. Love him or hate him (whether I agree or disagree with him I think he's outrageously entertaining), I think his review of this lens is spot on except for one thing. He sometimes compares it to Leica lenses. I don't disagree or agree with him on this particular issue. I simply don't have any experience with anything Leica. In fact, I've never even seen a Leica in person. But, the fact that he does compare it to Leica lenses — and praises it heavily — should say something. Again, it's unbelievably sharp and renders colors in righteous fashion. I haven't mentioned it yet, but I almost always convert images to black and white so I'm usually not impressed by color rendering. However, I am impressed with the 35mm F1.4.
This is getting long, but I'll finish it up with a quick word on high ISO and in camera Black and White (BW). The highest ISO I've used yet is 6400. It's awesome and controls noise very well I would say. Low light shots tend to lend themselves to black and white conversion so I don't mind the noise in this case as I typically add a little grain to mine anyway. The in camera BW settings are OK. There's standard BW, BW with yellow filter effect, and BW with red filter effect. I've used all three and the contrast levels increase with each setting respectively…as you might expect. However, even with BW/red filter, I think it's a little flat. On one hand, it kind of reminds me of BW film. On the other, I feel it could still use a little zest. You might be able to adjust contrast levels in camera while set to "in camera BW", I just haven't tried it. For what it's worth, I do all my BW conversions in Silver Efex Pro 2.
Whether photography for you is a job, a hobby, or both, it's supposed to be fun. I find using a DSLR can sometimes be trifling and frustrating trying to muscle my way through all the bells and whistles in order to take a picture. The X-E1 solved this conundrum for me. It's discreet, pumps out serious images, super easy to handle, and is just a hoot to use…exactly what I was looking for. Epic. In the end, just like you've probably heard before, it's not the camera, but the person behind it. And that person should be having fun using whatever camera ends up in his/her hands.
One last thing, after constant prodding by my friends and family, I've put together a website for some of my images. I certainly wouldn't mind having some guests. Here it is: www.silverspectrumphotography.com
Thanks for reading!
Brian T. Adams
This first group of photos are straight out of camera jpegs with zero adjustments other than slight sharpening after resizing.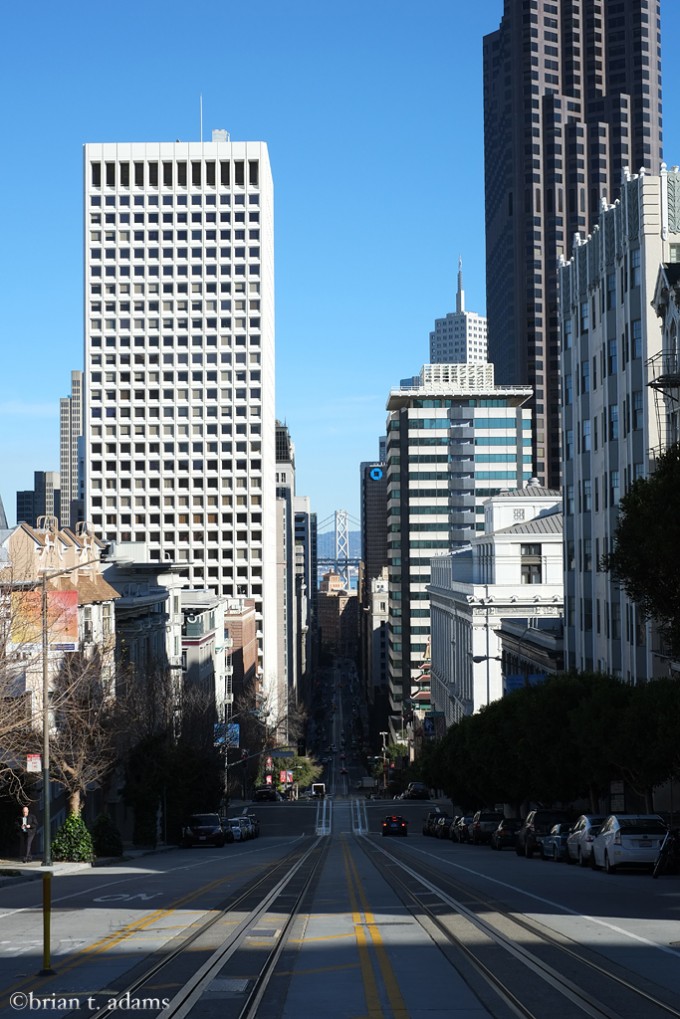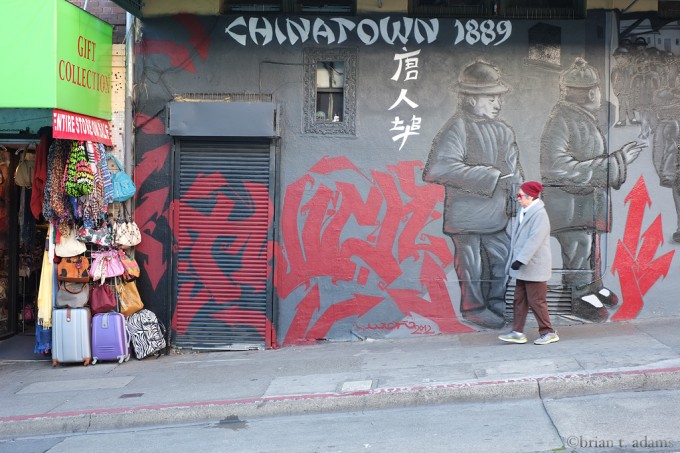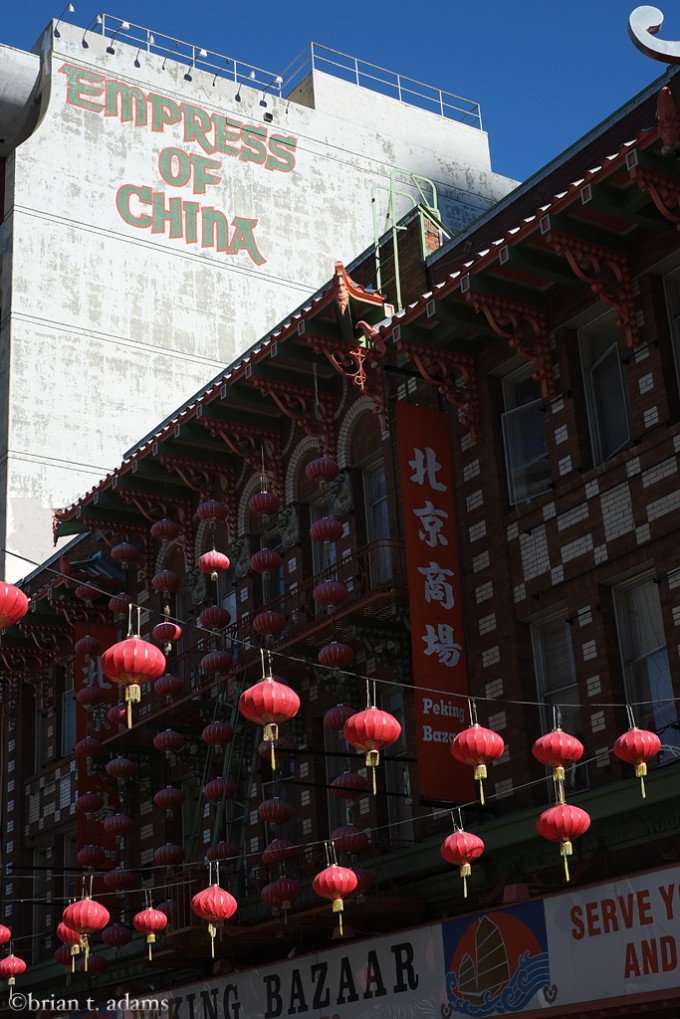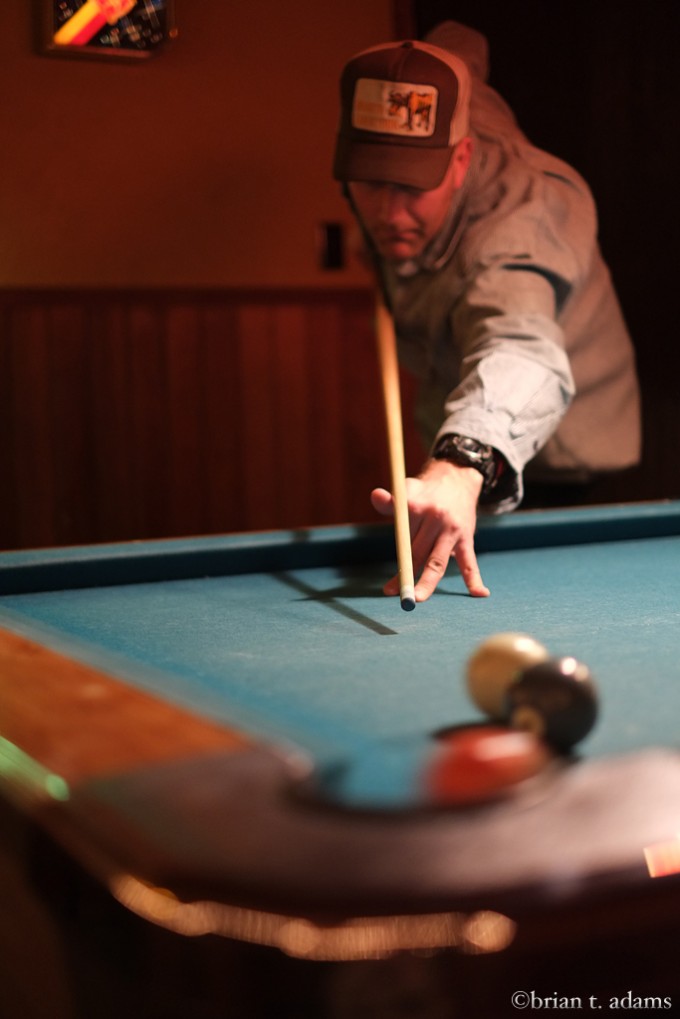 –
This second group of photos are after black and white conversion in Silver Efex Pro 2.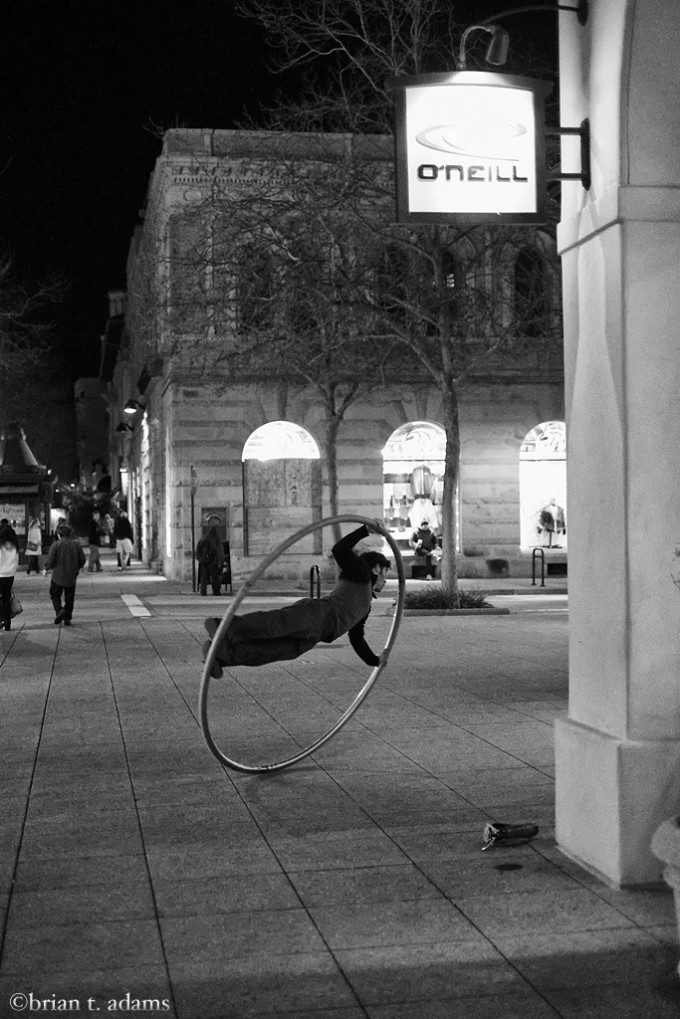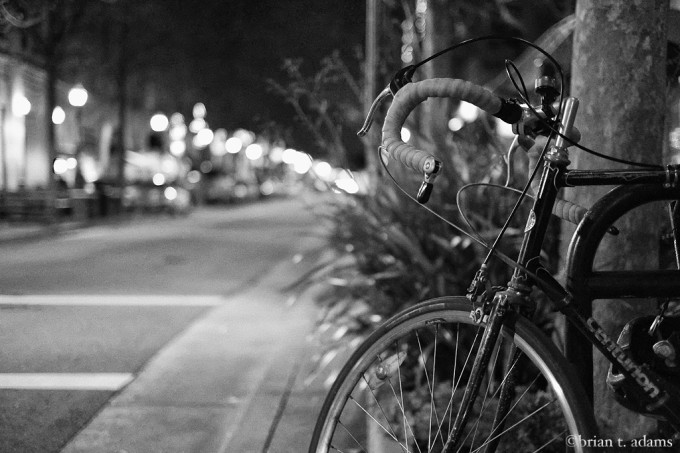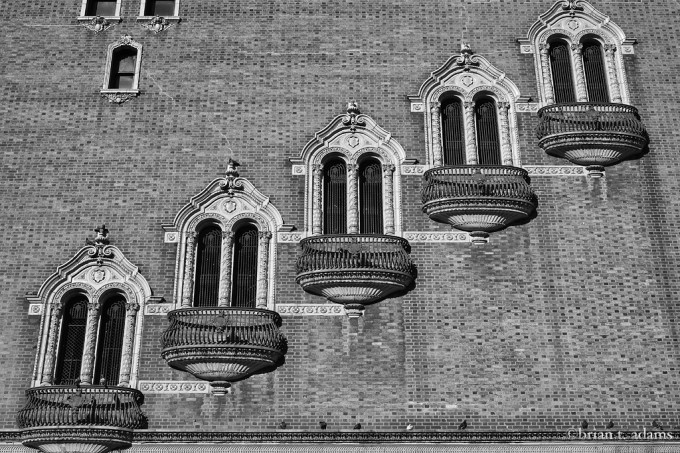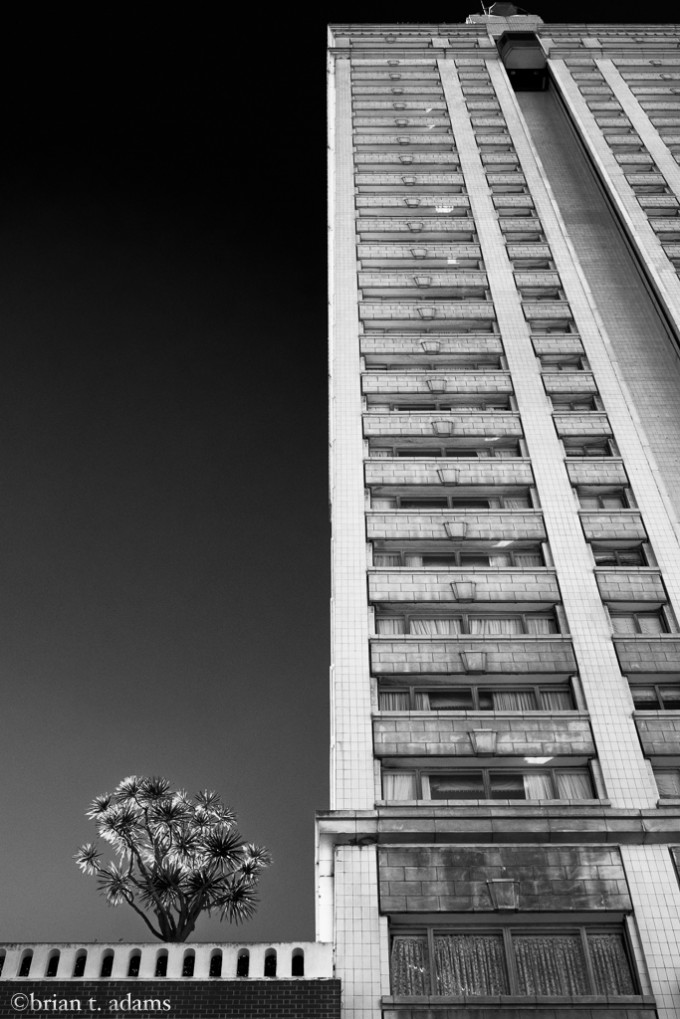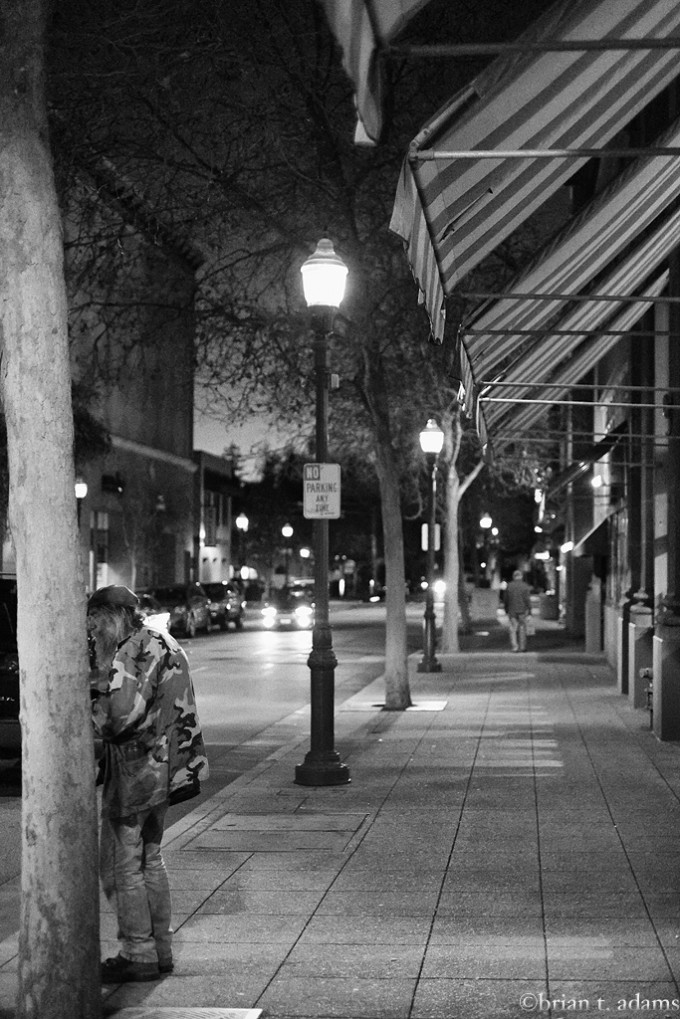 –
This third group of photos  include two images made with a 5DMKII and two were from the X-E1 just for comparison.
1st two are from the fuji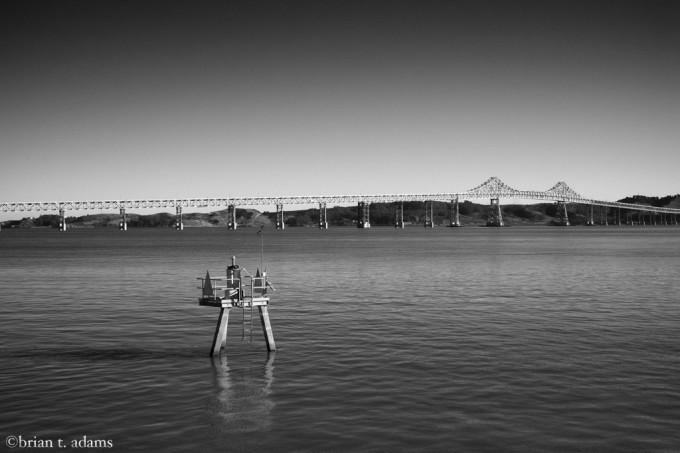 –
2nd two are from the Canon 5D MkII