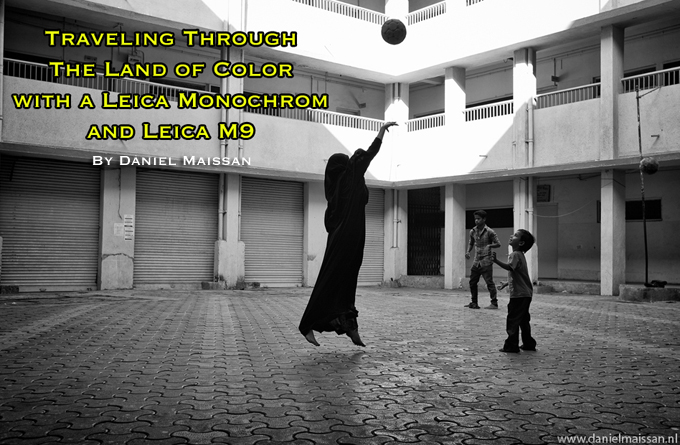 Traveling through the land of color with a Leica Monochrom and M9 by Daniel Maissan
I think it's always nice to put myself up for new challenges in life and not take the easy way. Most of the time it ends well, even though I tend to get a bit frustrated and impatient at the start. As I was leaving the Netherlands two months ago on a photographic journey through India, I got the idea of giving myself an extra handicap once again.
So traveling through the land of color I decided to bring a Leica M Monochrom and see what that would do. Since a year and a half I'm completely in love with my Leica M9 combined with the Summicron 35mm. So of course I brought these as well.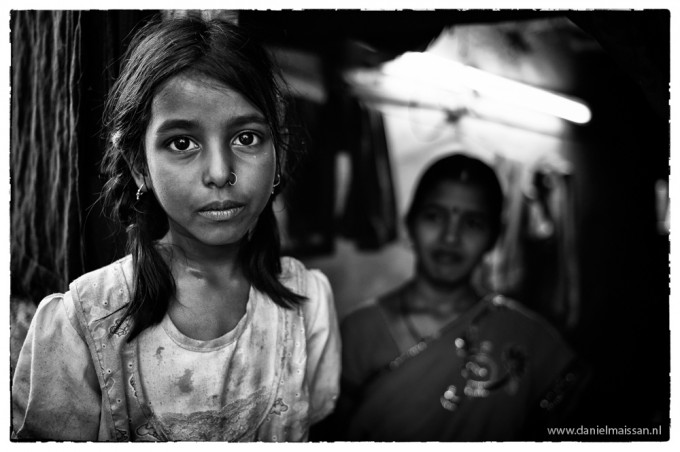 At first I did get the frustration that I expected. Several times I switched my lens back to the M9, to capture the beautiful colors of the saris. Writing blogs and facebook  posts on not knowing what to do. Should I just shoot black and white and obey my challenge or should I capture the trip of a lifetime with that what I was comfortable with? After a while though, I did start to get the hang of looking at life in black & white. I soon started to notice that the lack of color made me focus more on what was happening. No distraction of color, only the light, movement and most important the contact with my subjects. For me photography isn't so much about making the perfect shot. The main reason I use my camera is to make contact with a world I understand less every day.
Getting more comfortable with the Monochrom along the way, I started to experiment a bit more with it. Compare black and whites that I shot with the M9 and then converted in Silver Efex, with the ones I made with the Monochrom. The difference was huge. Specially when shooting at dusk or at night, the higher ISO options were very welcome. Also the amount of detail in dark areas and the sharpness of the pictures were a treat. I was starting to fall in love with this new way of working.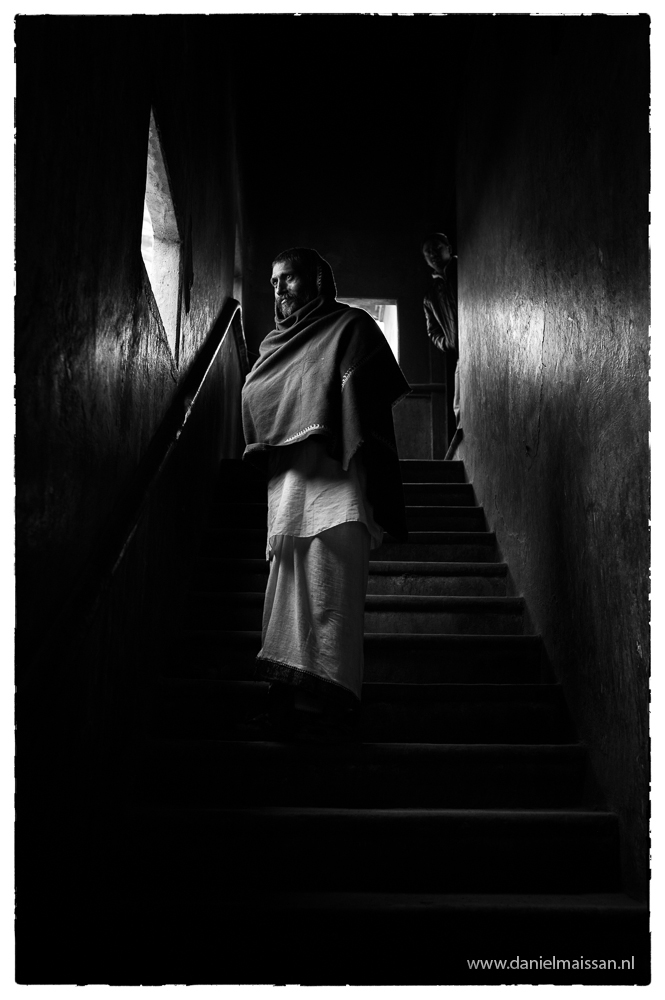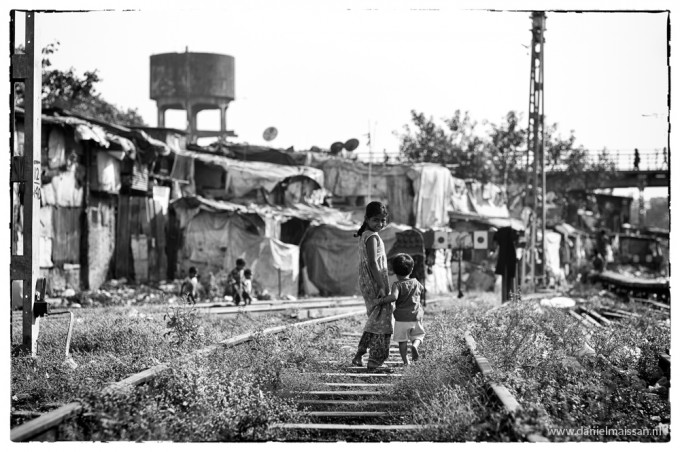 After a month I shot almost everything with the new Leica, my M9 was drastically neglected at the bottom of my bag. I noticed that the way I looked at things had changed. A lot of times it looked like I didn't even see colors anymore. Not until I arrived in Jodhpur, the bleu city. There was no way around color here… the bleu houses, the beautiful dresses of the Rajasthan women, the colorful turbans of men. It was time to bring out my old precious again.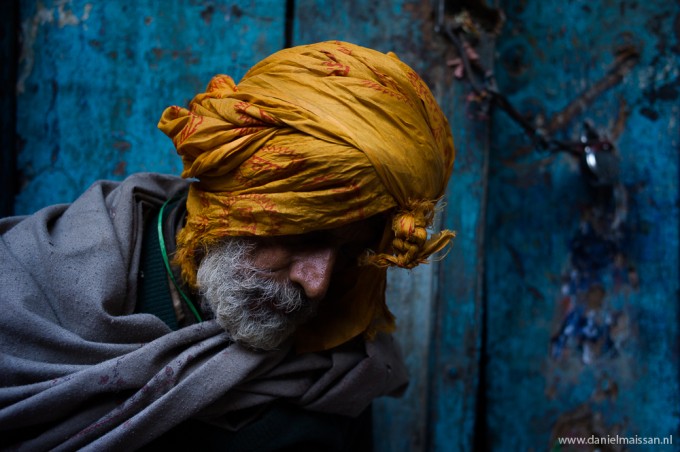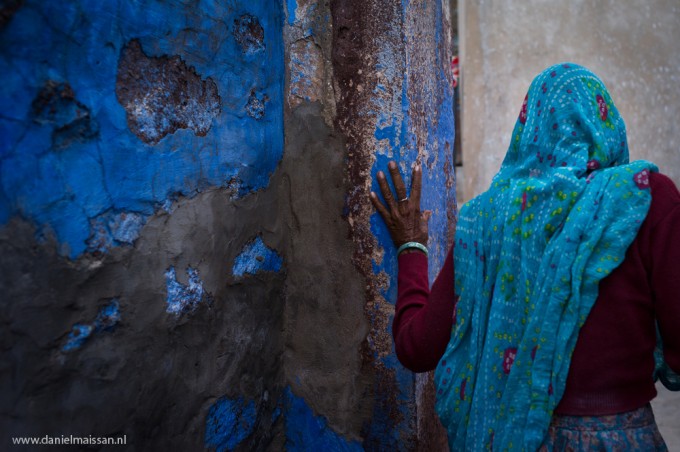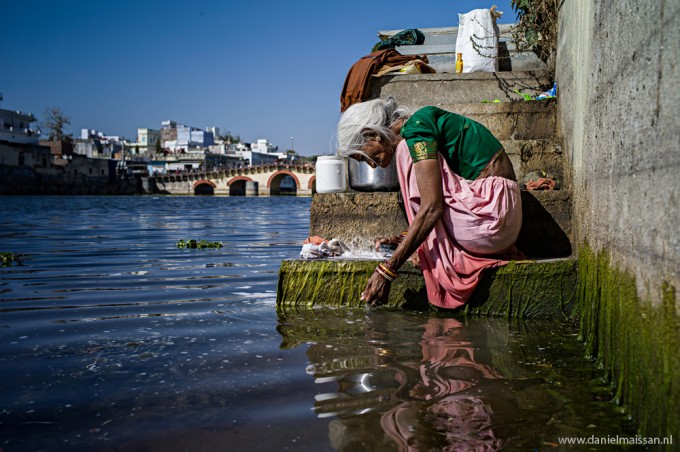 Now I'm comfortable with both cameras. The two rangefinders again have done, what Leica did to me the very first time I used one. They make me think about what I am doing every single time. They force me to slow down, make decisions on the settings I'm using, and anticipate on what is going to happen. From now on I also have to decide whether to use color or black and white. I believe these cameras actually make me a better photographer.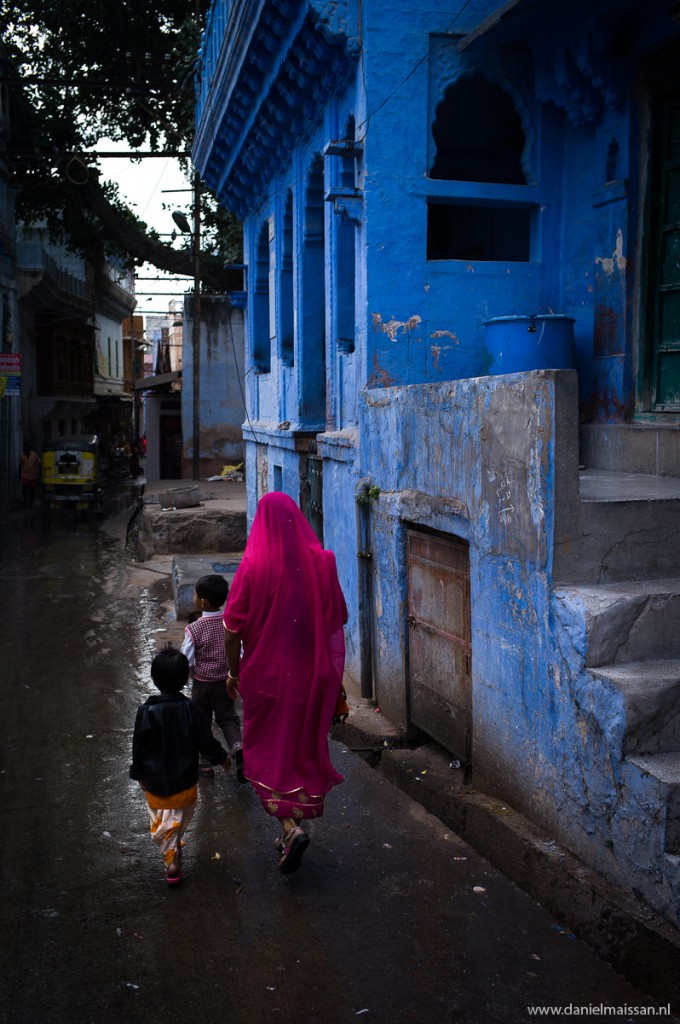 Working with the two different cameras changed my perspective of the world I'm traveling through as well. They made me even more aware of what is happening, what situation I'm in and who the person I'm photographing really is. Therefor they make me understand a little bit more.
——-
Don't forget guys, if you have a GREAT B&W shot and feel lucky, the I-SHOT-IT premium Monochrom competition is underway and heating up. Prize is a Leica monochrom and thousands in cash. How cool would it be if a reader of this site won? AWESOME! – Steve