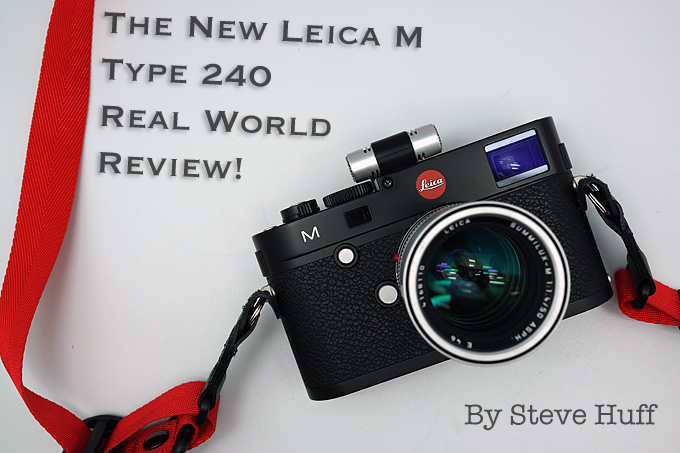 The Leica M 240 Real World Camera Review 2013 by Steve Huff
Is it 2013 Already? WOW.
2014 UPDATE: The ever growing Leica M 240 Sample Gallery is HERE
Wow. I can not believe it is March 2013 and I am sitting here at my big white Ikea desk writing about the new digital Leica M! No, NOT the M10 but the M Typ 240. Yes, Leica decided to be clever and call their new 24 Megapixel monster M, simply "M" with a number attached at the end to distinguish models. Problem is they were already doing this with the M (M3-M9) successfully but with shorter numbers. Now we have more to type when we write or talk about the M as we have to add "240" to the end…and that is a pain. The "220" is the M-E, which in reality is an M9. After much thought, I would have preferred the new M to be called the M10. Much easier, shorter and it would have kept with the history of the company using sequential numbering. Then again, Leica just wants us to call it the "M". But I know if I tell someone I have an M, they will ask "Oh, Which one"? 🙂 Then I will have to say, "Oh, the M 240".
Yours Truly with the M240 and Voigtlander 15mm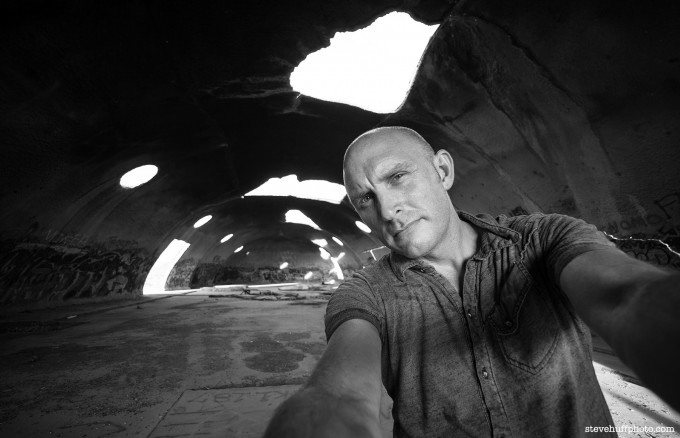 But hey, I am no Leica big wig. I am just a guy that writes on a blog about his passion, and man have I always been passionate about Leica cameras. So much so in fact that I have been labeled a "Leica Fanboy", especially in 2009-2010 when I heavily used my trusty M9 for just about everything. From family to casual and even tons of pro work and it never failed me.
But what those people who were trying to irritate me did not realize is I actually considered myself a Leica fanboy! I mean, what is a fanboy? I see it as someone who REALLY loves something and is crazy passionate about that something. Leica and photography go hand in hand and always have. Using a Leica is a wonderful experience and when you shoot with one you know you have a piece of quality gear as well as the history of the company behind you. If that makes me a Leica fanboy then so be it! I guess I am also an Olympus fanboy and Sony fanboy as well though because I love what they are doing for photography as well with the OM-D and RX1.
The new 50 APO Cron wide open at f2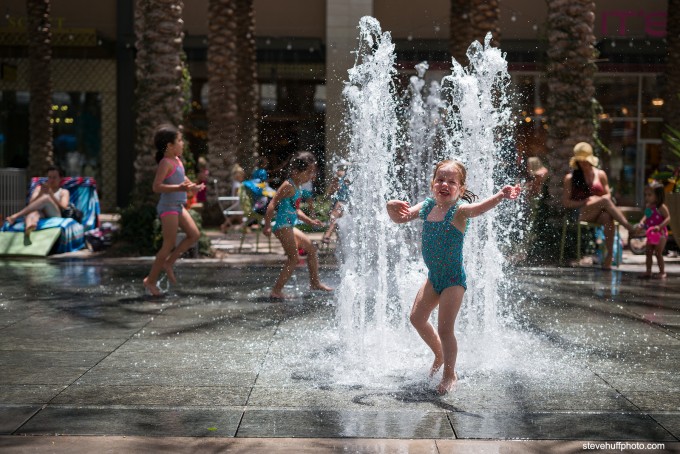 So yea, I love Leica products, well…most of them (but NOT all). The Leica M9 has been my favorite camera ever since its release but can the new M change that? I know the answer to that question and you too shall soon see the answer because I am about to write my review of the new M 240 and I bet you will not find a more passionate real world review of this camera anywhere else (at the time of this writing anyway)! So thank you for taking the time to read my ramblings, my thoughts and viewing the sample images I was able to snap during the review period.
The color…oh the color.  Color can be MUCH MUCH richer and more beautiful than it was with the M9. This was while driving home with the 50 set to infinity..2nd image shows the wide Dynamic Range and smoothness of the files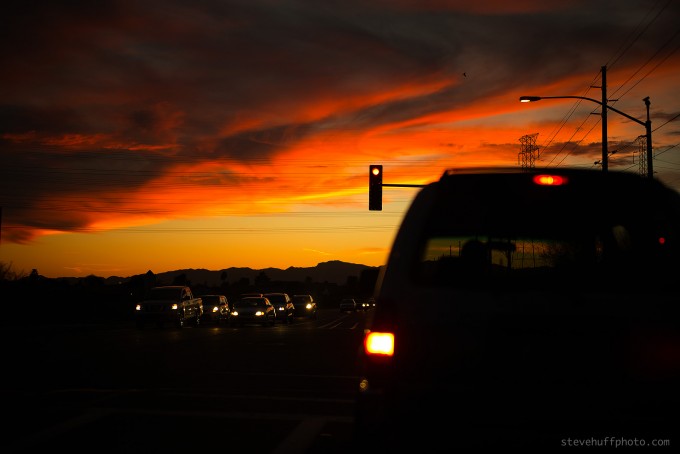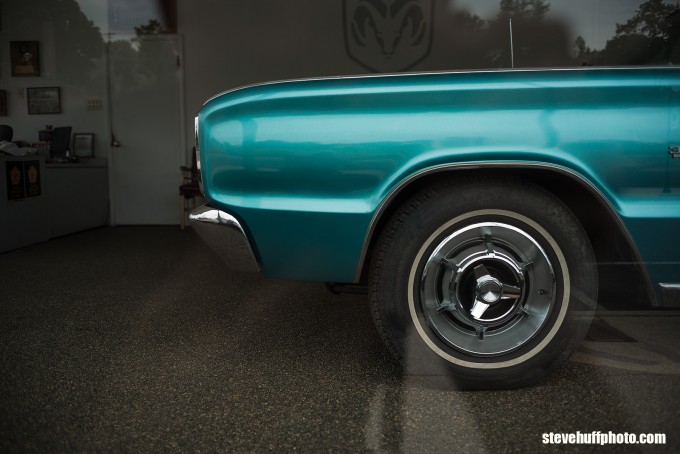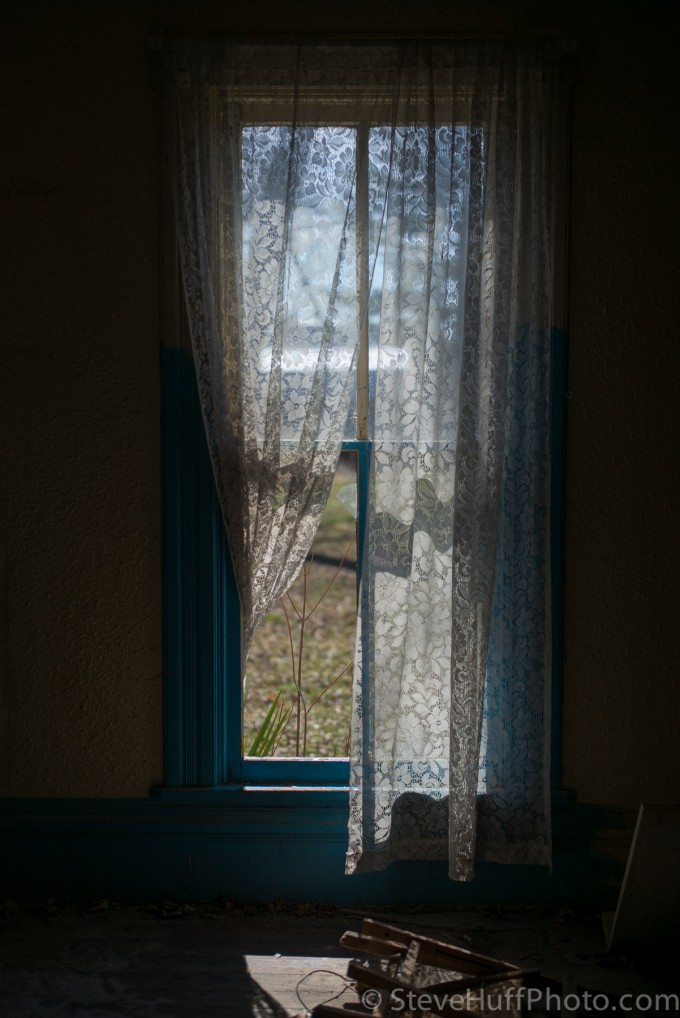 It's no secret I was one of the worlds biggest fans of the M9 and I was not shy about saying so. Millions of people have read my "Big Bad Ass Leica M9 Review" and hundreds if not thousands have purchased the M9 due to me pouring out my love for such a machine over the past few years. I am not tooting my own horn but it is a fact.  The words I write on these pages seem to be heavily influential just as a movie reviewer influences the publics movie choices, which is why I always keep it real and am always honest and let my heart do the talking, even if I get grump-o's attacking me for being overly enthusiastic. That is just who I am and when I am excited about something…you guys will know it.
The fact is that myself and Thorsten Overgaard (the original Leica web presence) have probably done more for the M9 than anyone else has due to us oozing our passion for that camera over the past few years. We have taken heat from many of those who disagree with us but that is OK, it is well worth it. I will always speak my mind and speak the truth about the cameras I write about. Period. As for Thorsten, he is a GREAT guy and after meeting him in Berlin for the Monochrom event I sensed his Leica passion as well. He is the real deal and I have been reading his words since the Digilux 2 days. He also just received his M 240 and I look forward to seeing what he has to say.
If you go to the "About me" tab above you can see that most of the galleries there were shot with an M9 from Seal to Rural Landscapes to Street. Yes, the M9 gave me the one thing I loved about photography. Simplicity. Of course it gave me the quality as well and when using those gorgeous Leica lenses (the best in the world, period) everything just came together. The M9 was not and is not perfect but no camera is 🙂 Even with the lowest DXO score of any full frame sensor ever, the M9 sensor delivers stunning results in real world photos as long as you keep the ISO under 800 or so.
FACT: DXO can not judge real photo results but I am sure when they test the new M, it will rank fairly high and much better than the M9 sensor.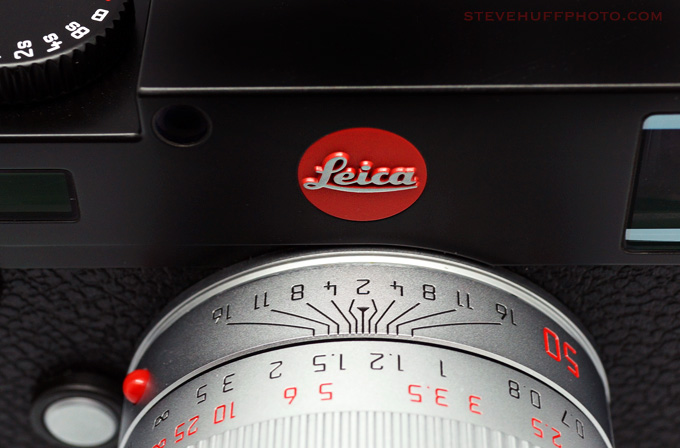 The M9 and the competition
With the M9 I had the classic body, the classic feel, and the classic rangefinder system. It was all there, everything I needed. Being a rangefinder with a rangefinder focusing mechanism all you needed to be sure of was a properly calibrated body and lens and there was nothing like the output of the M9. Nothing. It had its own unique flavor or rendering images in 2009-2010 and it was a pretty exciting time for Leica fans to be able to shoot the 1st full frame digital Leica.
But that was in 2009-2010 and in 2011-2012 we started getting cameras coming in from other manufacturers such as the Fuji X100 and that camera was able to deliver gorgeous results at 1/10th the cost of a Leica setup. The M9 was still on top but other cameras were creeping in with much better high ISO, faster processing times, bug free SD card use, AF and even in Leica shaped bodies. Competition is always good as this is what pushed Leica to improve the digital M once again but these other cameras, while technically superior in many, ways had one problem.
They simply were not Leica and did not give the M experience.
Those cameras were NOT rangefinders at all though somehow many felt the Fuji X-Pro 1 was indeed an RF. That just was not so and shooting the X-Pro 1 was/is nothing like shooting a real Leica M. The experience is not even close in my opinion and it all comes down to that unique rangefinder experience that you can not get from anything other than a true RF camera. If you want that RF experience, the only way to get it digitally is with a Leica (or an old RD-1). That my friends is a fact. But then again, that RF experience is not for everyone. Some hate it because it does take some getting used to, especially if you have never shot with one. There are also some limitations, like close focusing, or needing a massive burst of 20-30 shots. You will really not get that with a Leica M digital RF.
Kids having fun..always a great photo opportunity  (50 APO)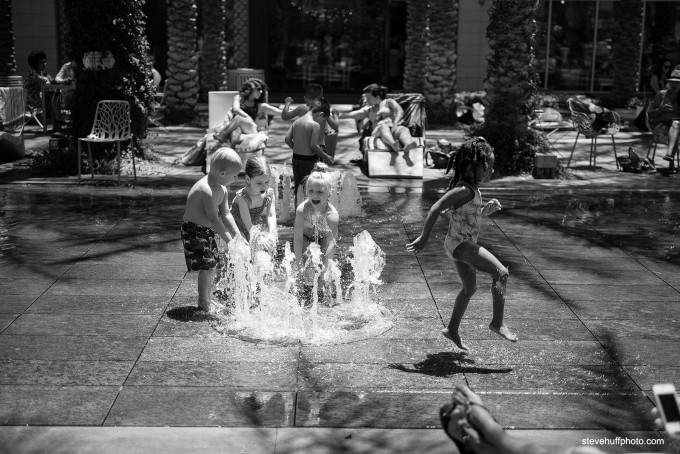 Below: Shot with the old 1940's 50 Summarit 1.5 wide open, flare and all!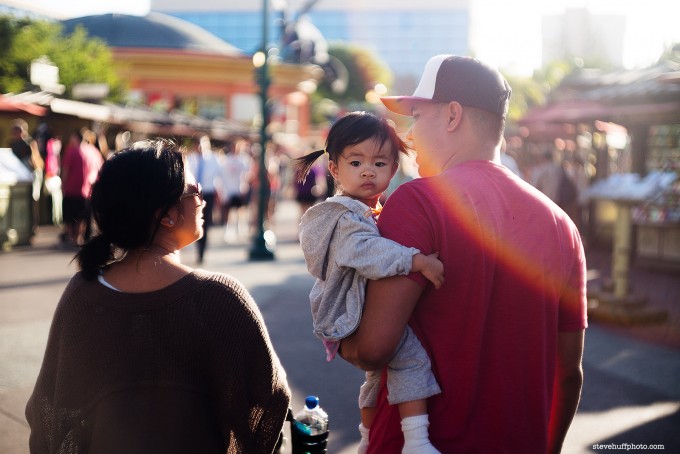 But was that all Leica had going for it by the time 2012 hit? The "RF experience" and name? Well, not really. I still feel the M9 sensor is a great sensor, mainly at base ISO. When shooting an M9 you just know what to expect. But it was no secret that Leica needed to move on to something bigger and better with more modern features otherwise they faced the possibility of DOOM like the not so old days before they launched the M9 and were headed for troubled roads. They indeed had some improvements and changes to make so as early as 2010, behind closed doors they started to decide what to do with the M10, which became the M (Typ 240).
It looks like an M, feels like an M and that is because it is still an M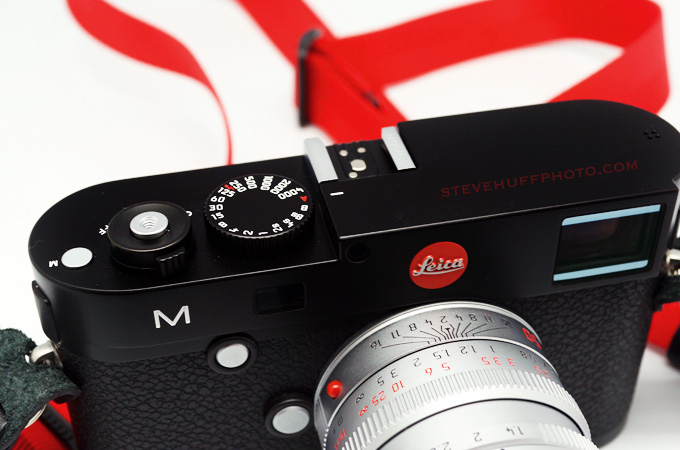 The Big Worry – Uneasy Feelings about the CMOS sensor
Most Leica shooters were worried when Leica announced the new M 240. Why? Well for starters many assumed that doing away with the CCD of the M8 and M9 that gave those cameras their unique look and feel would be a mistake, but yes…a change was gonna come. Instead of CCD, Leica was going to use a custom made CMOS sensor, made just for the new M. CMOS? Isn't that what is in every DSLR today that gives us somewhat different output than what we are used to with our beloved M9's and even Monochrom? Yep. That CMOS. Now there are debates and some feel there is no difference while others feel there is. I fall into the camp that know there is a (very slight) difference but is that a bad thing? No, not at all because the difference is actually a BETTER one.
My camera of the year 2102, the Sony RX1 uses CMOS and that sensor is amazing. So yes CMOS can be superb and better than CCD and I am telling you now that there is no need to worry. At all. Really 🙂
The Leica 35 Summicron and the new M – Lightroom 4.4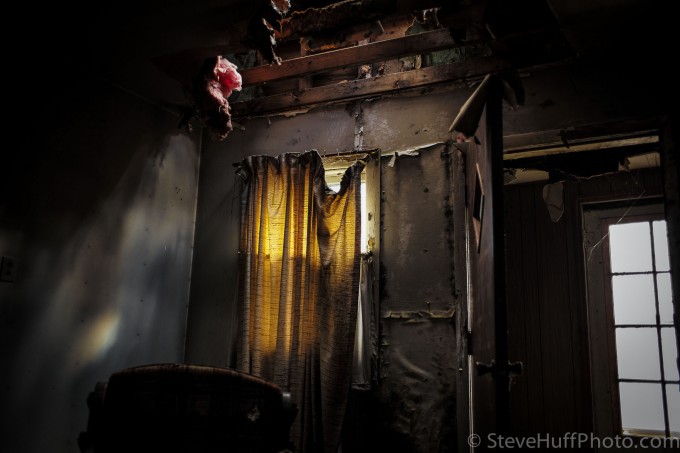 Being that this is Leica, many of us assumed they would in no way harm their reputation by releasing a camera that was anything less than the previous 09/09/09 Leica M9 and we all had hopes that it would beat the M9 output not just equal it..or God forbid…be below it.
So worry was all over certain forums about CMOS..and the addition of video..and the addition of Live View and the addition of a big fat EVF. I even felt a bit slighted when I saw all of the new additions but I also knew it was needed. This is 2013 after all and Leica has to do what they feel they have to do!
It appeared that Leica wanted to move to the future with the new M instead of sticking in the past with a basic but powerful featureless camera like the M9. In the beginning I sort of disagreed on that though as I felt the new M did not need video..did not need an EVF to sit on top nor did it need to be modernized. It just needed:
a smoother shutter – M 240 has it
bug free operation – M240 has it
better LCD and menu system – M240 has it
Better battery life – M240 has it
Weather sealing – M240 has it
A better CCD sensor – Oops, M240 has CMOS
But Leica had some balls and decided to risk it all with basically an all new camera. The new M 240 is really a ground up camera and it is in no way a tweaked M9 but instead it offers MANY improvements over the M9, MANY. After shooting with it for a while now my concerns on the CCD vs CMOS issue have faded 110%. I will state right up front that it does NOT share the same exact  look or output as the M9 but the M9 did not share the same look of the M8 and guess what? The M output is even better than the M9 in every single way (and I know many M9 shooters are shaking their fist at me right now) and once someone works with the files of the new M they will see this for themselves.
But yes, you heard that right… I feel the M 240 is an improvement in every single way over the M9 and in this review I will go over each and every one of these things, even things other reviewers may have missed. 
So for the "Big Worry"…you can ease your mind. No need to be worried as the M 240 can and does deliver the goods, it just may take a while to get used to the new look (of rich color and extended DR) if your brain has been used to seeing those M9 files, which to me now look a bit off after shooting the new M for a while.
The good thing is that once you use this new M you will begin to slowly but surely appreciate the sensor in this camera. It is technically better than the M9 sensor and does offer the Leica look but it offers much more as well. 
Shooting at an Aquarium to see how the M does in low light. ISO 1000, 50 1.4 at 1.4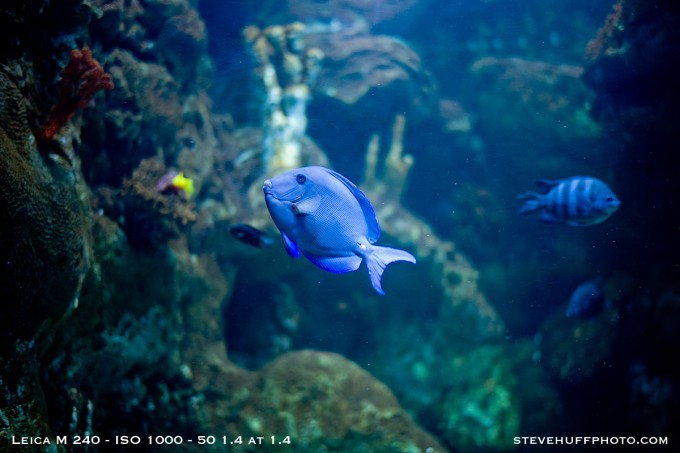 An M 240 of my Very Own 🙂
On March 1st I heard from PopFlash.com that they were getting in ONE and only ONE M from Leica. I tried to buy it from Tony Rose but I was not on his list at all so of course that did not work 🙂 Minutes later I heard from The Pro Shop Leica store and they said "we have gotten ONE M in and only ONE"…it was sold of course but I was wondering…"what is Leica doing? Sending out 50 of these as a beta test or are they trying to build up hype to create big demand". I mean, they had a long time to manufacture these but as early as a week ago I was reading how the new M was still being beta tested. Hmmm. Not sure why Leica was being so stingy with the M stock but I am sure they have their reasons.
There are loads of people on pre-order lists and sending one camera to select dealers was sort of odd. Sounds like the same old Leica tactics to me but I really have zero inside info so who knows. I am just thrilled to death that I managed to get one of the 1st 50 in the USA.
–
The 50 Summilux is one of the best, if not THE best Leica lens available. To me it has much more character than the new 50 APO Summicron. Sometimes, too perfect is too boring and from what I have seen of the M and 50 APO I felt the results were a little "sterile". I prefer MOJO to perfect. I prefer EMOTION to PERFECT. I also prefer imperfections to stunningly perfect.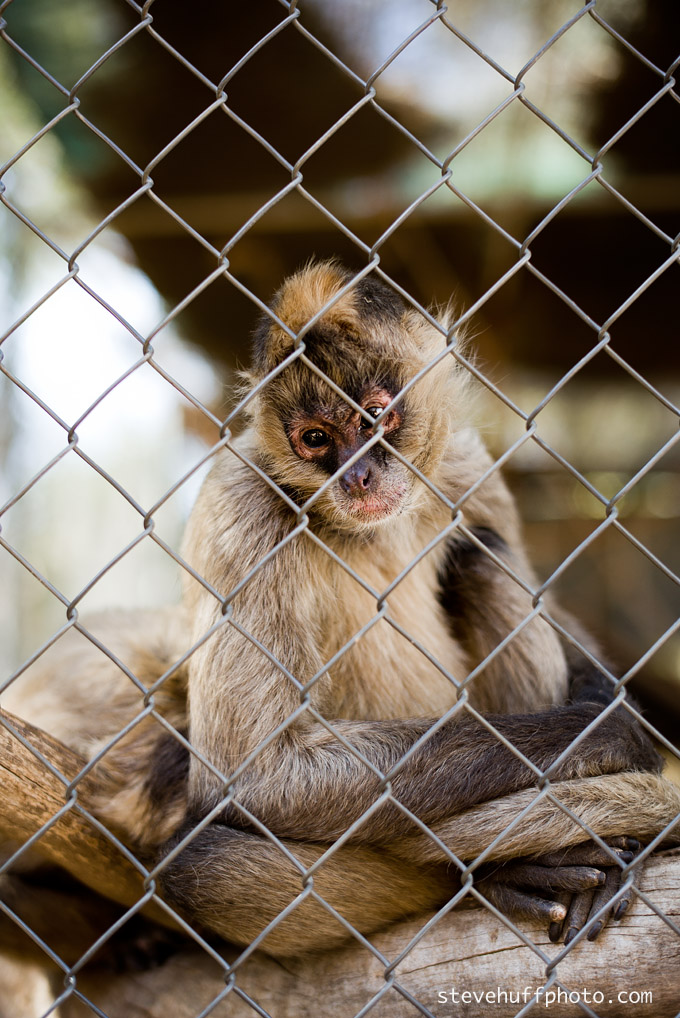 Even so…minutes later I heard from Ken Hansen whose list I was indeed on from months and months ago. In fact, I was put on his list before the M was announced as my crystal ball told me it was coming, he he he. So I was 1st in line and Ken informed me he was shipping the camera to me. WooHoo! The very next day, Saturday, my mailman delivered the box..just one day after the email from Ken letting me know he had just received ONE M. I did not even pay the guy yet and the camera was in my house. Damn, he is good.
I immediately did my unboxing video and held the camera for the 1st time
I can tell you that I was pretty excited. Not quite as excited as the day the M9 landed in my house in 2009 or even when the M8 was delivered to my door but I was excited. This was the new M here..the latest and greatest M! It was almost 4 years since the M9 (not quite but almost) and 4 years in digital camera time is HUGE. My expectations were super high (This was Leica!!!) but as I was soon to find out, I have become quite spoiled. How so? Well, when shooting the M9, Monochrom and even the Sony RX1 you will indeed get spoiled by uncompromising image quality. When shooting these three cameras your eyes and brain get used to huge levels of detail (monochrom), dynamic range (RX1) and 3D depth and pop (M9).
The M with the 50 Lux wide open at 1.4 – LR 4.4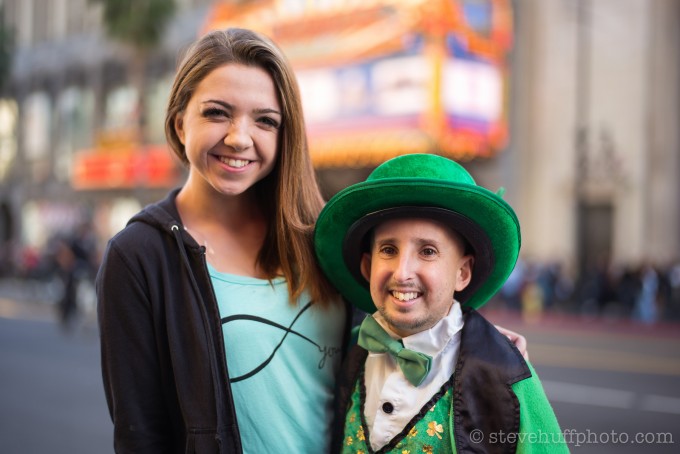 To make a long story short, my very 1st snaps (which are not in this review) with the M 240 left me a bit disappointed. I was seeing increased dynamic range for sure (over the M9) but the detail and pop that I was so used to seeing with my M9 and Monochrom files was missing in action. The files were pleasing, had good color but was just missing something when directly comparing to my old M9 files. But it was way early and all I have done was take a few snaps with my 50 Lux. I had a LONG way to go. I was also just looking at the OOC JPEGS and the images were just lower light indoor snaps with slow shutter speeds. HARDLY a way to test a new camera.
But as time went on and I became comfy with the camera and even using the EVF I realized that this sensor has its own new look. It is a mix of something like the D800 and Leica M9 mixed in with some Fuji color. The color is much much different than the M9. The color signature is not like the D800 or 5D II or II either. It is what I call "The new Leica color" and  it is much richer, deeper (than the M9) and the sensor handles reds much better as well where the M9 had a tendency to blow them.
Hmmm. I see the Leica look here. The pop, the 3D depth, the color…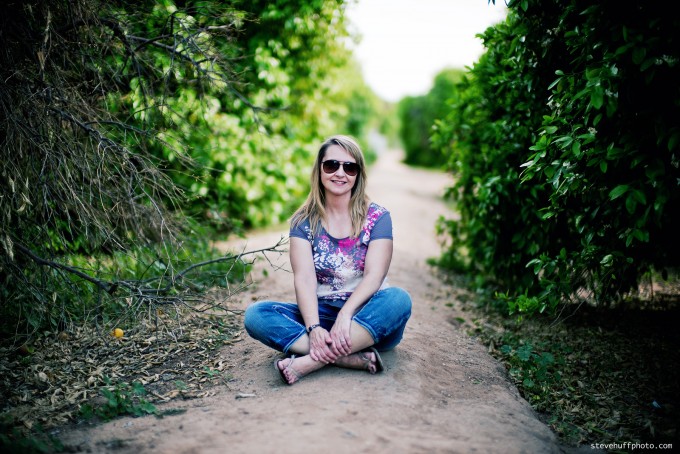 ALWAYS SHOOT RAW/DNG with the LEICA M!
Once RAW processing is figured out the files look gorgeous with a smooth and deep tonality that has lots to appreciate. Yes..always shoot DNG RAW with any digital M for best results. Period.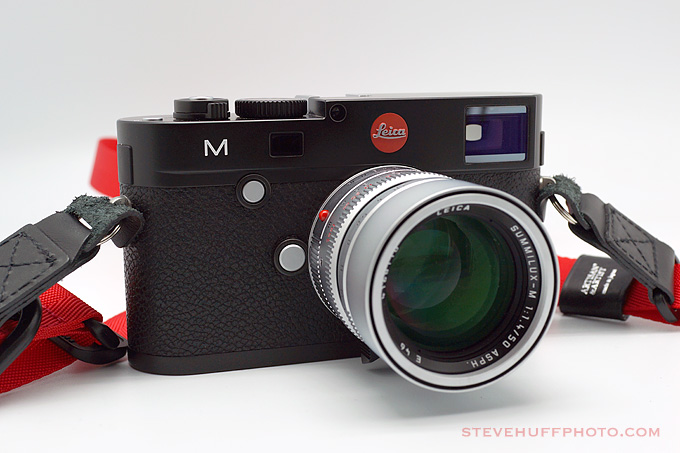 Be Careful What You Wish For
I remember back in 2010 there were so many people bashing the M9 (those who never owned one of course) just due to cost and then there were those bashing the M9 saying it had a horrible sensor. Others were saying they wished Leica would have just used the Canon 5DII sensor. So many were saying they would buy an M9 in a heartbeat if it just had the 5D sensor..well, that wish may have just come true for all of you who wished for it! While the sensor in the M240 is NOT the one in any of the 5D cameras, the sensor is now CMOS and can do the things no other M is capable of doing.
Lovely rendering even in harsh daylight sun..this was NOT taken in the golden hour but instead, mid day. Lightroom 4.4 – 35 Summarit.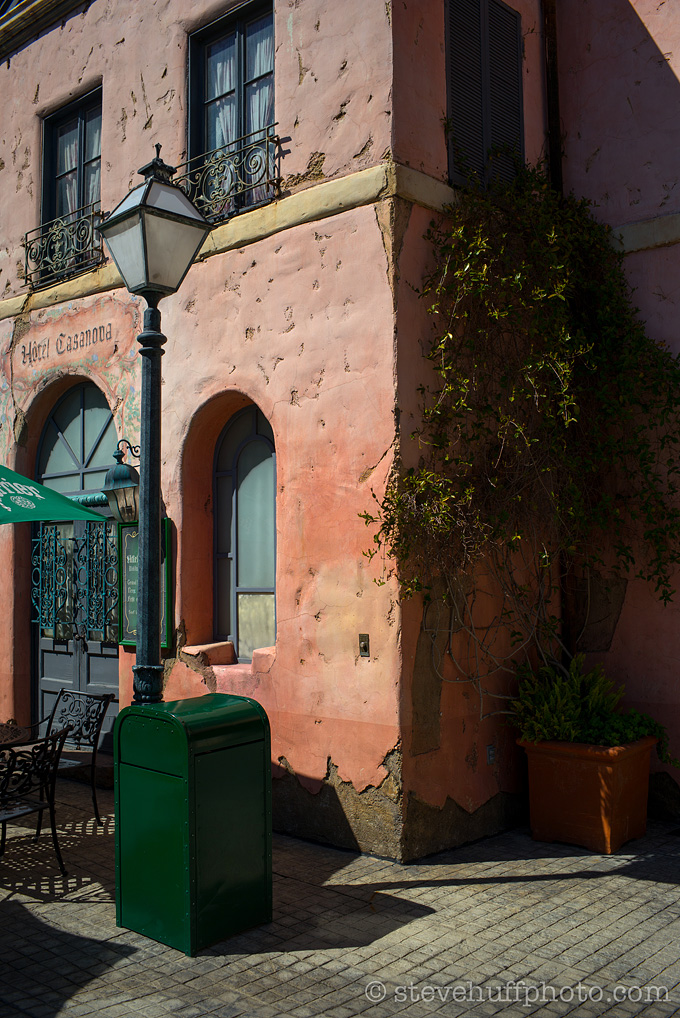 In fact, if you keep reading this review (it may get long) then somewhere down there I will have a comparison with the M-E (M9) and Sony RX1 – same shot, same lens, same settings, same subject and light. I will do this with high ISO and low base ISO just so we can see what all of these differences are, if any.
But enough of the CCD vs CMOS debate, let's get on with the review and talk about the new M and what is new because there is really nothing to complain about with the IQ, instead there is loads to rave about. It looks and feels like Leica because it is the LENS that draws the image, and the new M retains the character of the glass you use and this new sensor is beautiful.
The M with the 50 Summilux ASPH – missed focus a bit on the guys face but still liked the shot.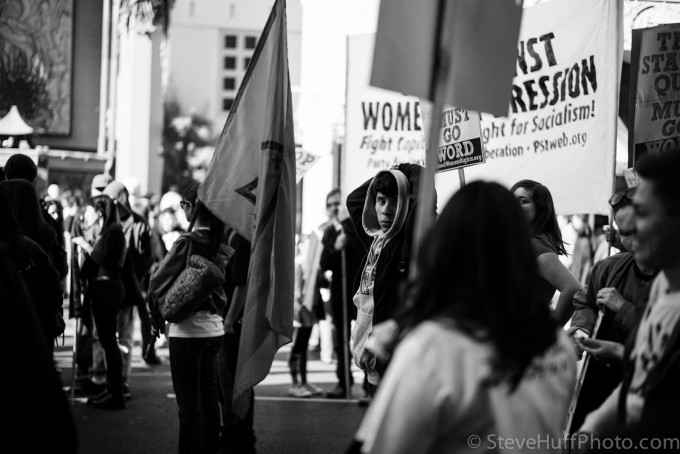 The New M 240 Is An All New Camera
The new M 240 is a beast of a camera. It is like a Sony RX1 on steroids. It is more muscular, has a viewfinder, is heavier, has longer battery life and is also a full frame sensor camera. In fact, this new M is not really much like previous M's at all. Some will say THIS is the definitive digital M. Others will say the M9 is the definitive M digital. What do I think? Well, keep reading and somewhere in this review I will let you know 🙂
When Leica decided to start planning the design of the new M they had some tough choices to make. They collaborated with many of their long time Beta testers who gave their input on wether video should be implemented, wether they should go with CMOS over CCD and wether they should even ditch the RF and go EVF all the way.  In many ways they caved under the pressure of certain folks who told them they would be doomed if they did not go the way of the future with CMOS, Live View, etc. Is that true? Maybe. Probably.
The new M has a very smooth way of rendering images. There is no harshness at all with the output, no matter the light. DR is huge, sharpness is just right and the color is sooo nice.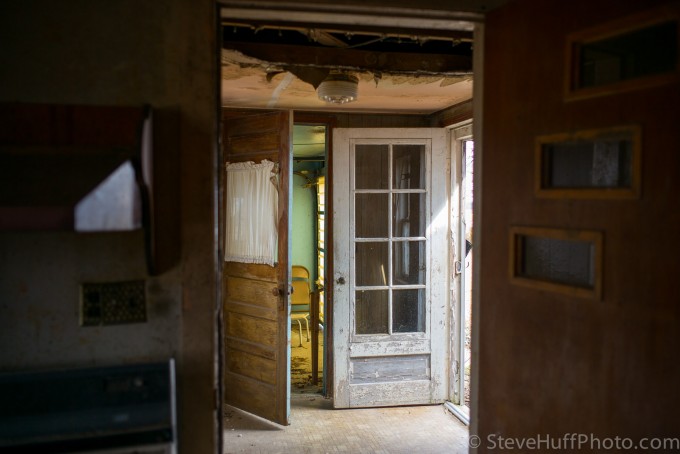 What they ended up with is a digital M that is a "tour de force" digital M that includes everything but the kitchen sink. This is good for the majority of camera buyers I guess, just not great for Leica die hards who love their simplicity and  refuse to go any more modern than the M9. With the new Leica factory and their newfound ability to manufacturer in mass quantities they needed a solution for their new M that would allow them to break into new markets..such as the full frame DSLR user who may want a Leica but avoided them in the past due to the Leica M8 and M9 not having certain things like high ISO ability, video, live view, etc.
With this new M, Leica can attract a bigger audience and suck in some of those FF DSLR users who are now curious on the new M, and besides, the IQ coming from the new M will be right up their alley. Smooth, rich, and with great all around potential. To be honest, the IQ from the new M is improved over the M9. Better color, better dynamic range, better high ISO, richer files, more MP, and still sharp as a tack.
The new M 240 delivers really enjoyable color and the files still have that look. Click the image for larger and better version.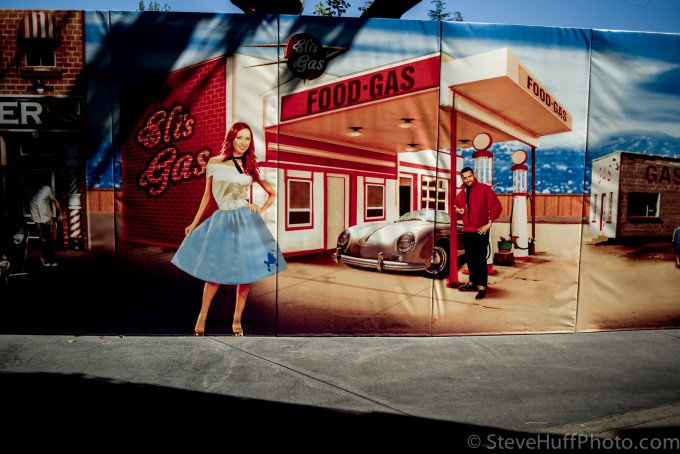 Like I said, the new M is all new. It is not a re-tweaked M9, it is an all new body, new button layout and new buttons, new sensor, new LCD, new video capability, microphones on top of the body (where water can leak into, or so it seems) and even a new baseplate and tripod mount. Speaking of the baseplate, it is a great upgrade to the M9 baseplate. Beefier, solid and now the tripod mount is directly in the body, which is also an improvement. I also LOVE LOVE LOVE the new battery. It is huge but man the battery life is superb. I wish Sony did this with the RX1 instead of choosing their teeny battery. The new M 240 battery rocks and the new charger does as well. It takes about 2 hours to charge the high capacity battery and I was able to get 1700-2100 shots from a full charge using the RF to frame my shots. Incredible for a Leica M.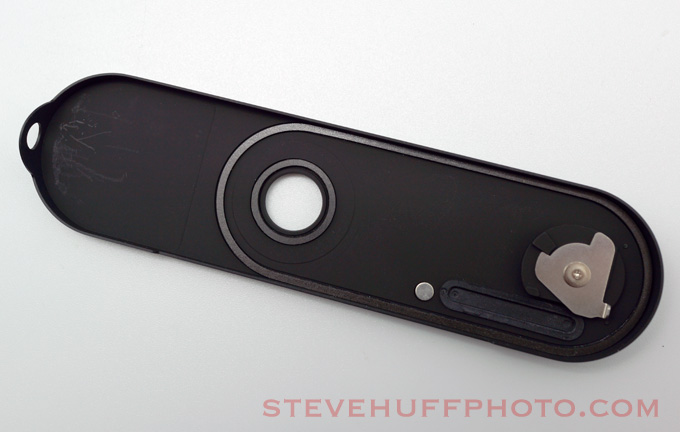 Leica also made the new M with the ability to use the Olympus VF-2..ooops, I mean Leica EVF just like they did with the X2. So now you can plop on the EVF and frame and shoot just like you are shooting any other mirrorless EVF camera. It works well but if it were me I would have created a viewfinder much like the Fuji hybrid where one button press would give you a high quality EVF and another would bring you back to the RF, and of course this would be all internal. This would have avoided the huge wart on top, added convenience and shooting pleasure and just been more sexy. I would have paid an extra $1000 for this alone. Maybe the M Type 260 will give us this in 2017 🙂
The 35 Summarit in WhoVille – see the wide dynamic range? This is not HDR but direct from RAW.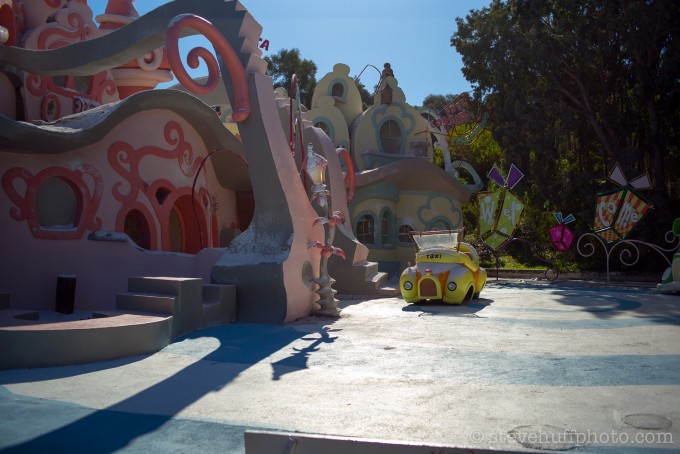 –
Below: The old 50 Summarit 1.5 for a street portrait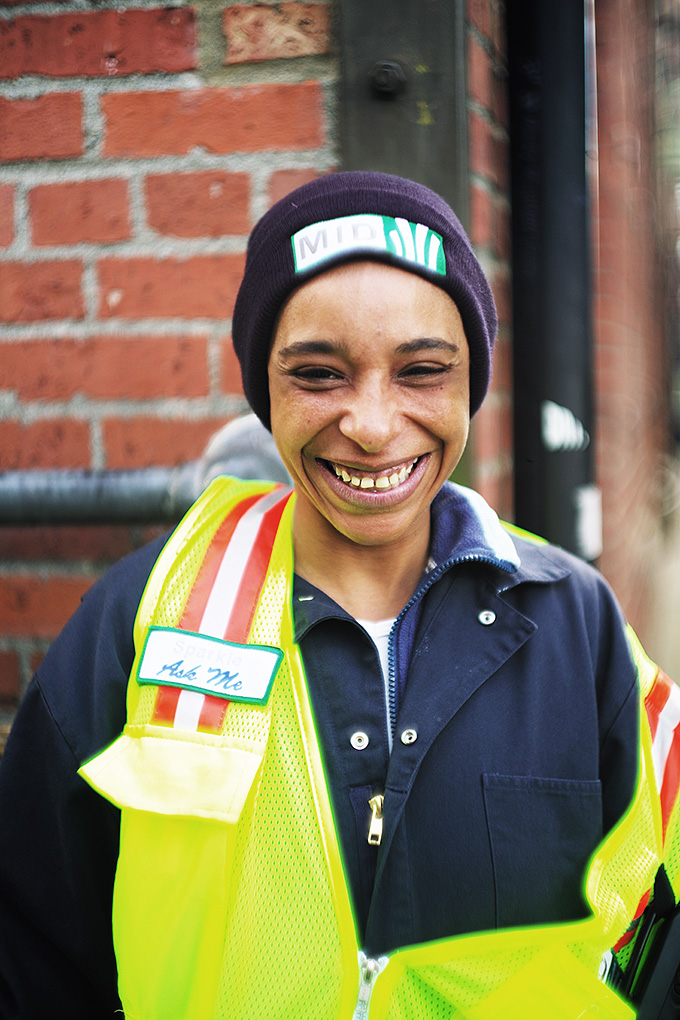 As it is though, I am happy to see the EVF ability added as this can give you confirmation that you have an RF that is either calibrated or out of whack. I have had many times with my M9 where the rangefinder accuracy drifted and I can tell you that is super frustrating as it makes the camera unusable for me. Now with the EVF and live view I can still get rock solid in focus shots, even if the RF drifts a little.  I can say that the RF in this new M was calibrated correctly out of the box as it should be. That was a good thing because I did buy an M9-P once with an out of alignment RF out of the box. That really sucked.
So yes folks, the new M is a much different camera than the M9. In looks (it is slightly thicker), in use (it is faster and the new shutter is beautiful) and in output (different than M9 but this is not a bad thing).
Let me put up a list of the things that are different over the M9, just off the top of my head:
The body is slightly larger and thicker – wish it was M6 sized as that body is perfect IMO

New battery system – this is a big improvement
New 3″ LCD – this is HUGE over the M9 and MM
Newly "S2" styled menus – nice
Maestro Processor of the S2 – Anything S2 is good
Now 4 FPS for faster burst shooting
Live View mode for critical focus if needed – with focus peaking!
HD Video now on an M! One button press activates it though video is not my priority with this camera.
Newly designed custom CMOS sensor improves high ISO, color and DR
Focus assist button in front for manually activating assist using live view
EVF capability
External microphone can be added to hot shoe
Improved performance with ultra wide lenses
New electronic frame lines taken from the M9 Titanium (red or white, I prefer red)
New thumb wheel scroll and thumb grip – I like this better than the M9
New layout of buttons on back left, they feel nice and solid
Power on and off button is more solid
Shutter is a 2 stage shutter instead of 3 and is more damped and quiet. No grit.
Shutter button no longer has grit. Smoother to push.
Tripod mount is solid and now mounted to body instead of base plate
Weather sealed!
So there you go, just off the  top of my head there are 21 things different than the M9, most of them are big improvements. What it boils down to in the end is YOUR preference. Over a new M-E (which is an M9) you will spend about $1500 more and to me, $1500 is well worth all of these improvements.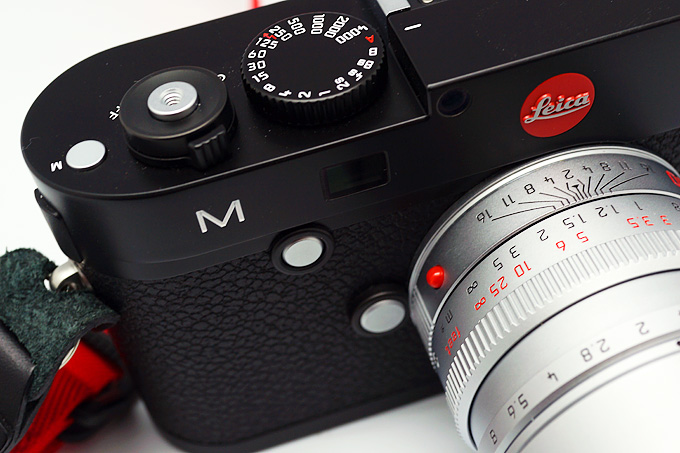 The M240 for B&W shooting. Uh Oh..I may prefer it to the Monochrom..Let me tell you why.
Oh no! I am going to get attacked for this one… no question! I have been shooting with the Leica Monochrom for many months. I tried a beta camera in Berlin and then bought one of my own but it took a while to learn it and how to process the files. In fact, the Leica Monochrom is one tough cookie to master and I chalked it up to it just being better than I am. I have friends who LOVE it to death and produce consistent gorgeous results with it but for me, after shooting the new M 240 and doing some B&W conversions…I have to say I prefer the M to the MM! Oh the insanity! But let me explain.
Why do I prefer it to the MM (Monochrom)?
Easy: It is not because I think the new M gives better B&W results it is because The M is cheaper by $1000 and shoots color as well as having all of the new 2013 upgrades I spoke about above and it does B&W very very well. It may not have the exact signature of the Monochrom or the ultra high ISO but I can not complain about the B&W performance of the new M, or the higher ISO. Unless you are super duper picky about your B&W, need HUGE prints, or are just a dedicated B&W only shooter I feel the new M is a better buy, unless you can afford BOTH. Then you are in Leica heaven and have the best of both worlds. I still love the MM but if buying new from scratch one has to think…$1000 less for the M that can do color and a good B&W or $1000 more for a camera that will ONLY do B&W, but excellent B&W.
Here are two shots of ME taken same time, same place, same lens, etc – the differences, even in the 100% are MINIMAL
So the TOP image is the new M, the 2nd image is from the Monochrom – direct from camera and no PP – click for larger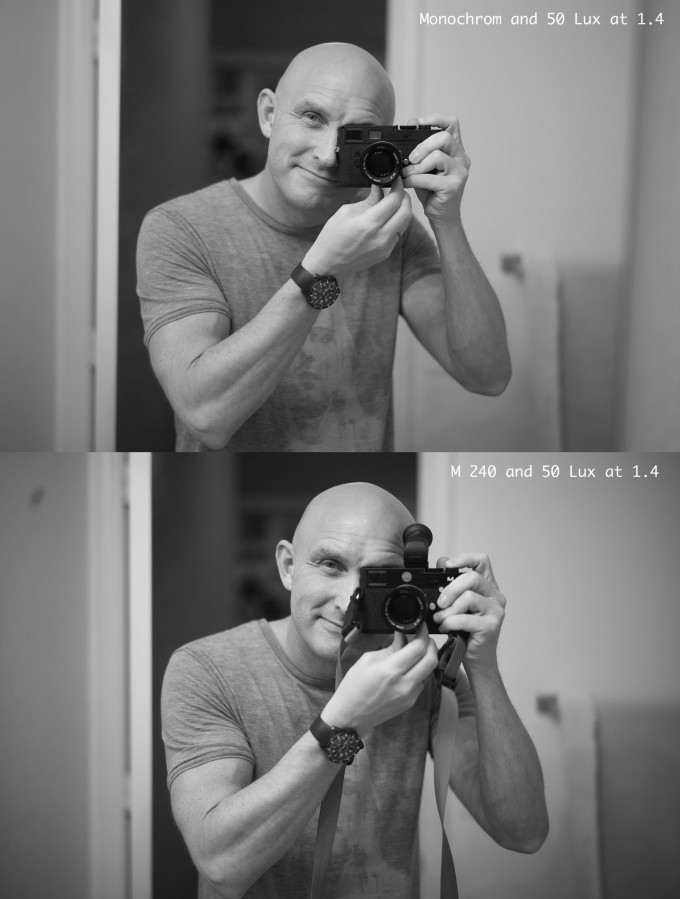 Again, look at the TONES of each image not the DOF or lens character. Tonality wise they are almost the same. The M shot was not even converted using a plug in but rather just by sliding down the saturation. One more..the image below has one from each. One side is the M and the other the MM. I see the character of each, do you?
BTW, the answer is: Leica M on the left, Monochrom on the right.
Now I know there are loads of Mono users who love their Mono ( I love it as well) and technically, it can do a better job due to the sensor and insane detail it can capture with the right lenses… BUT….I just can not argue with these M B&W conversions that have a bit more snap, crackle and pop over the Mono. You can see my Monochrom gallery HERE and yes there is a difference in tones but it is personal pref as to what one will enjoy more. The Mono out of the box offers less contrast and more "sharp" in the rendering. Taking an M 240 file and using Alien Skin Exposure on it gives you the chance to do what you want. Low contrast, high contrast, deep blacks, faded blacks, etc and it is 95% as sharp as the mono file.
As always, just telling it how it is FOR ME, not for you. What you like will depend on your preferences. The MM is fantastic and the M is as well, just gives a different flavor of Monochrom. Below are all samples from the M240 that were converted to B&W in Alien Skin Exposure 4.  Click them for larger views with more detail to see them correctly. BTW, if you are a B&W shooter and want to make huge huge prints, the MM can not be beat and would be the one to go with due to the detail it is capable of capturing. It also has a different way it renders those Monochrom tones.
The M is capable of high contrast (what I prefer) or low contrast (which I sometimes like) conversions or anything in between as you will see below. One image below is from the Monochrom. Can you spot it?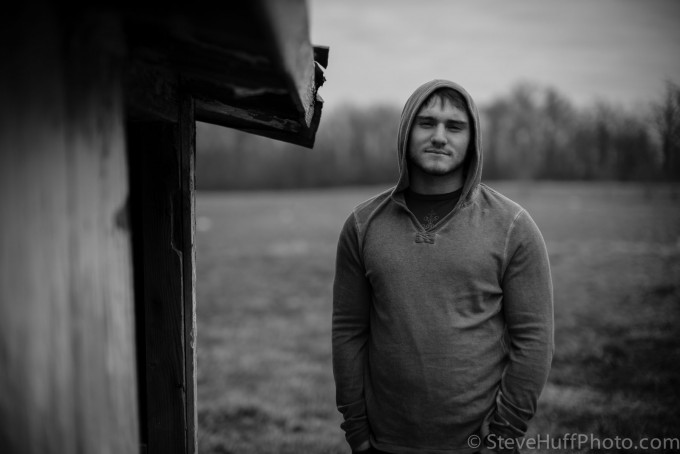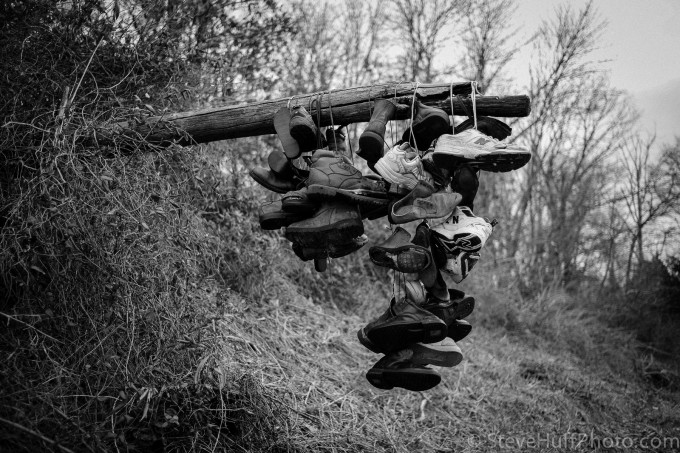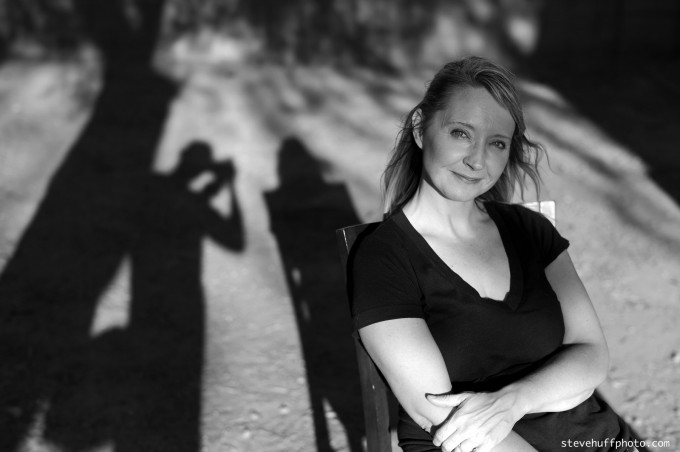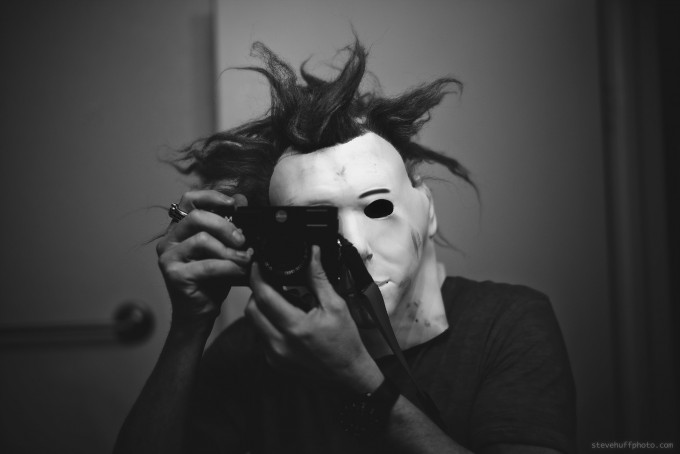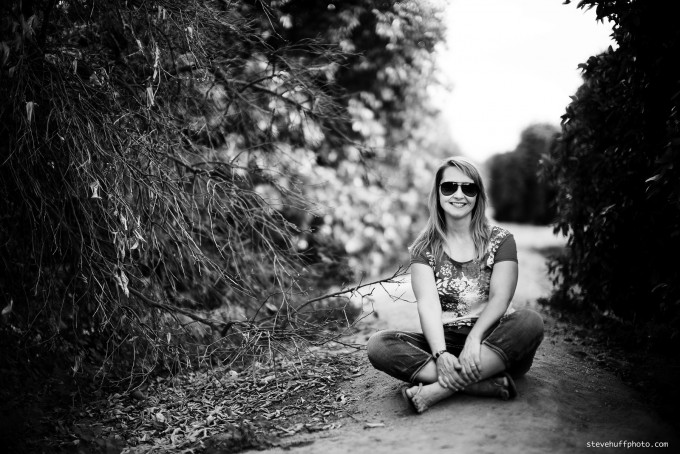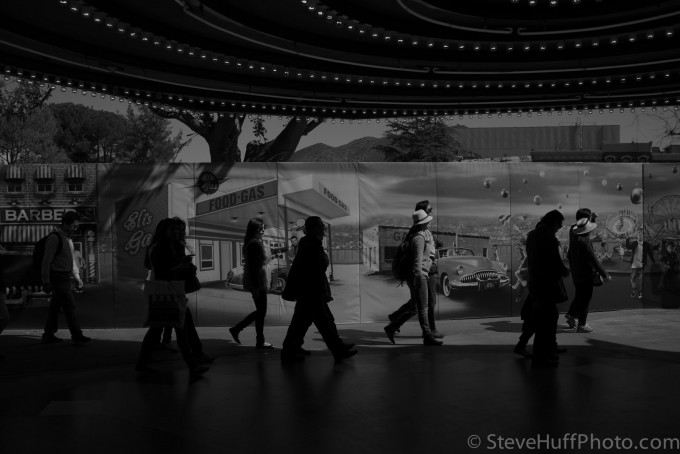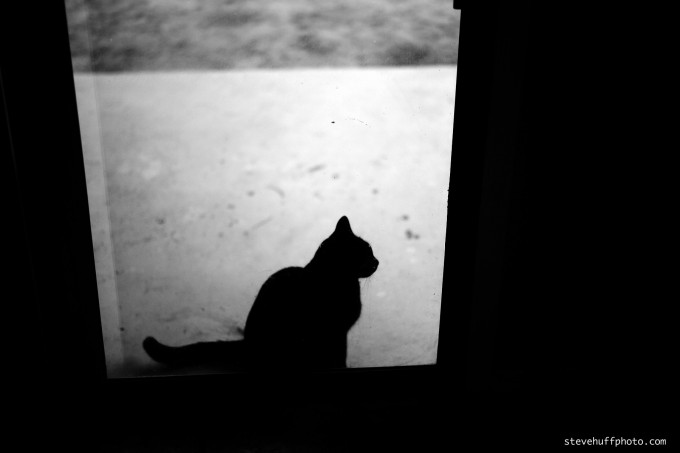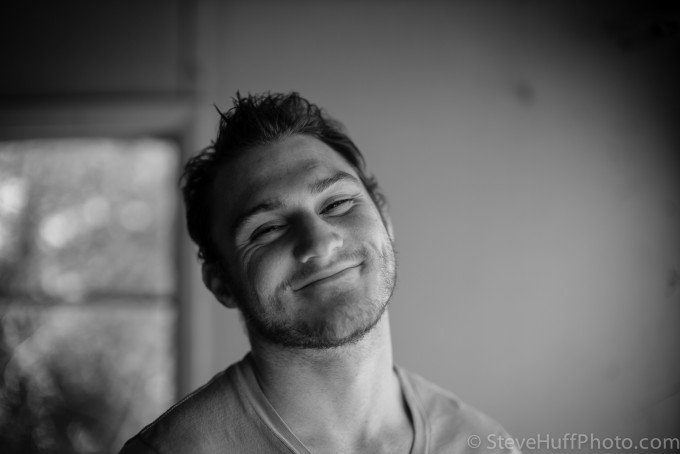 What I am really digging about the files from the M240 is that they are HARDY and very very "rich". Much more so than M9 files that fall apart a little easier. They are also more hardy than the MM files (Monochrom).  Again, it takes getting used to if coming from an M9 but after a few days you learn to appreciate the quality of file coming out of the new M. Seriously. I am guessing you will hear this from anyone who owns the M for any amount of time.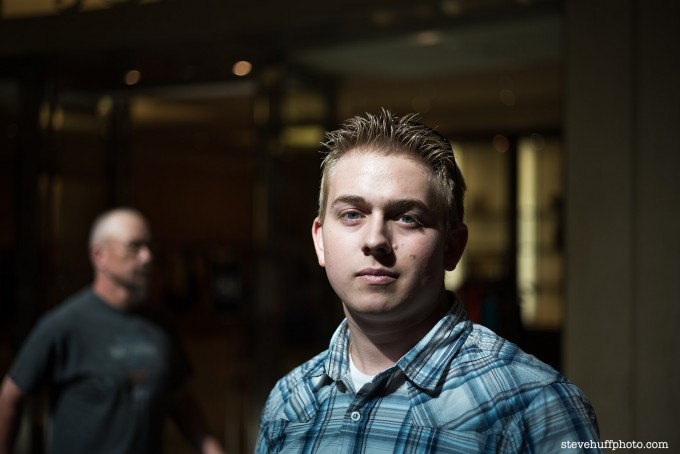 So yes, I now prefer the new M files to the M9 files and by quite a bit actually. I do not miss the noise, limited DR and sometimes off color of those M9 files. Once again, I am getting spoiled, but this time from the new M files. I have well over 100k exposures with the M9 and only a few hundred with the new M, so the good news is I am only scratching the surface and have not even begun to see what this camera can do. I can not wait to see what comes from the camera over the next 3-4 years, not only from me but from all who shoot it. I am sure there will be some beautiful "Daily Inspirations" coming in over the next few months.
The 7 Days of the new M Creation:
And on the 1st day Leica said: Let there be ELECTRONIC FRAME-LINES!
An actual shot of inside the viewfinder with the RED Electronic Frame lines activated taken by my iPhone 5 🙂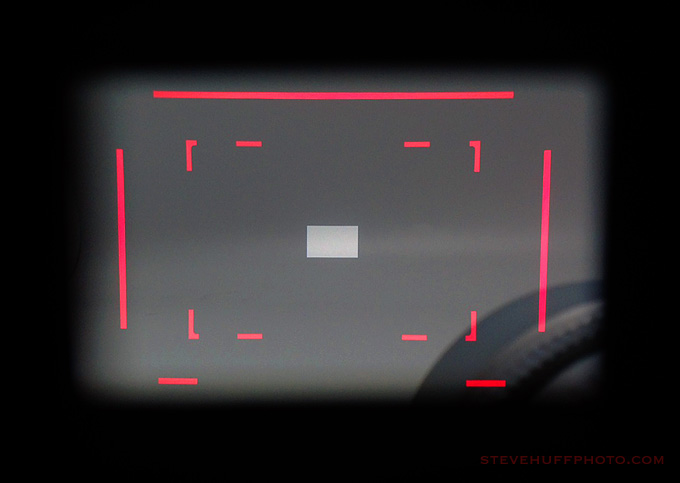 One thing I LOVE about the new M are the electronic frame lines and the accuracy of these frame lines. You can choose to have them show up in White or Red. I prefer RED as they just pop and glow and you can easily frame your subjects plus it looks super cool. When I 1st saw these in the Titanium M9 a while back I so wanted them in my M9 but there was no way I could afford the cost of the Titanium M9. At the time a buddy owned the Titanium and he let me shoot with it a little and I do remember loving those frame lines. Now we get them in the new M and they are great. Purists may not like them but I sure do, and that is a fact. The frame lines are optimized for a 2m distance and this is also an improvement over the M9.
NOTE: Some have showed concern that the electronic frame lines will be too bright but fear not! The frame lines dim in low light so they are not all bright and distracting. In fact, they are never distracting. In full sun they get a little brighter so you can still see them but they are always lit up just right. 
And on the 2nd day Leica said: Let there be a big ass & bad ass battery!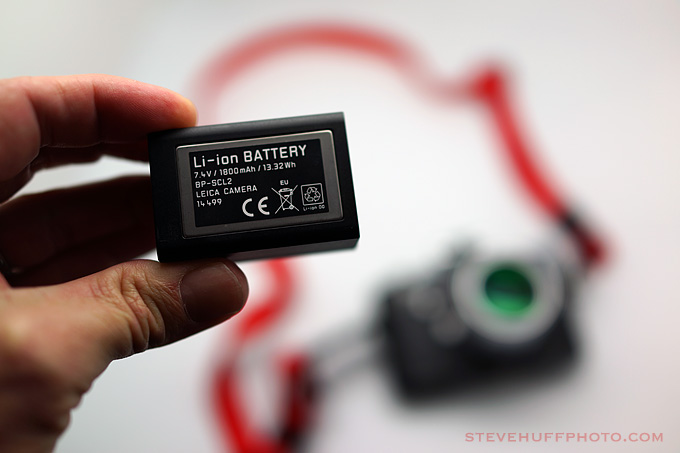 When I first saw the new battery I was upset that Leica would change this. Many M9 owners have stocked up on batteries and it would have been cool to use those when upgrading. But after using this new big battery I have grown to LOVE it and I applaud Leica for the choice of making it like this. I get almost 2,000 shots per charge using the RF (not live view). This battery is a beast and the new charger rocks too. Sleek, slim and a fast 2 hour charge. Bravo Leica, Bravo!
And on the 3rd day Leica said: Let there be a new smoother shutter!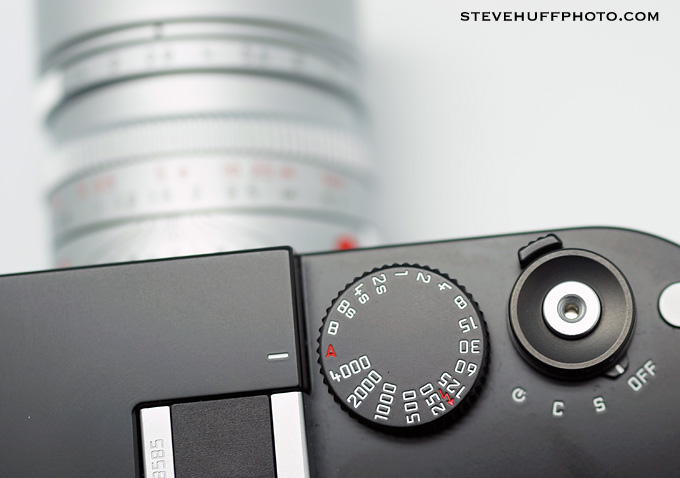 I remember all of my M9's. I have had three M9's and two M9'Ps over the past 4 years. ALL of them had a different shutter feel. Some were gritty, some were rough, some would feel nice, some were louder than others. It was odd to me that all of them were a but different. They all had one thing in common though..and that is that they were a little rough to push/press. The new M is more of a thud/thunk sound and the shutter release is much smoother. More similar to an M6 than an M9. This is the best shutter feel and sound of any Leica M digital to date.
And on the 4th day Leica said: Let there be Live View & Focus Peaking!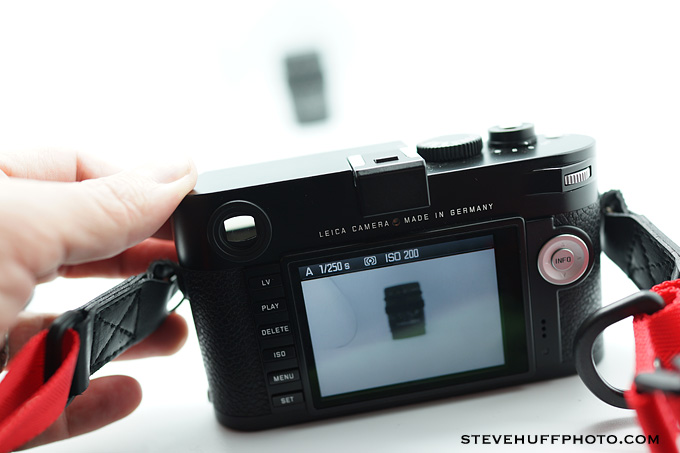 There were MANY mixed feelings by Leica fans on this one. Those who love Leica for who they are and what they have stood for hate the idea of Live View on an M. It just makes it so "DSLR". I was one of those who were against it as well but damn…Live View has been a great addition and using the EVF, while slower, is nice for getting critical focus.
The focus peaking with EVF works very well and it has been easy to manual focus in this way. If your RF is out, the EVF or LCD can be used for critical focus.
I prefer using the RF but live view is nice to have on the M. It is well implemented and bug free too, which is good. Be aware though if you use the EVF there will be a slight lag when shooting. It is slower and I do prefer using the RF as already stated and would not recommend the EVF or LIve View for any kind of fast or even street shooting.
The focus peaking works like it does on the Sony cameras but it is not as pronounced..it is more "light" but you can easily see when eyes or any part of your subject is in focus, and it has been pretty accurate for me. Focus Peaking is good to have. If I could though I would wish for a more pronounced peaking level and continual focus peaking during video shooting (it is off while recording).
When shooting using Live View/EVF you also have the ability to enable focus magnification/assist. You can zoom in on the scene by up to 10X for super critical focus but when you do this it is only the center of the frame that blows up. You will just have to move the camera to where you want to focus and then recompose. You can not scroll around while zoomed in for focusing now can you choose the focus point, it will blow up the CENTER only. Once you focus critically in the magnified view you simply tap the shutter button lightly to go back to the full 1X view.
I have had no issues using this feature and all shots have been in focus when using the zoom focus assist. As I said before, it just slows things down quite a bit as it does on all mirror less cameras when using manual focus lenses so most will just prefer to use the RF which I can use MUCH faster than the EVF/Live View.
Oh, and Manual focus assist can be set to Automatic or manual. When in Automatic it will activate as soon as you turn the focus barrel of the lens. You can then adjust the level of magnification up to 10X using the thumb dial. If you do not use Automatic you can use the button on the front of the camera to activate it. I use "automatic" as I find this to be easy and I do not have to mess with the front button.
NEW METERING MODES
Another feature of Live View mode is that you can now for the 1st time ever choose Spot or Evaluative metering. Yes, the new M can be set up to use different metering than the classic center weighted of all previous M's. I have tested all modes and while spot is a but tricky to use, evaluative seemed to work great. Only problem is the lag with those modes and I much prefer to use the RF/classic for my every day shooting. Still, it is nice to have these choices if you need them.
And on the 5th day Leica said: Let's make movies!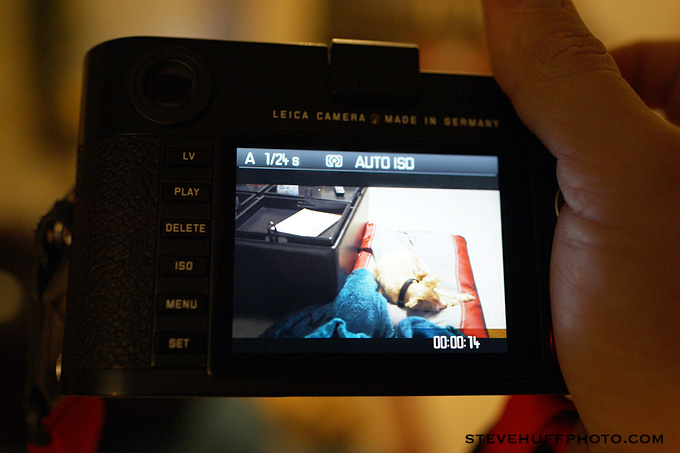 For the 1st time EVER Leica has put HD Video capability in an M camera. This is a little weird if you ask me because A: There is no real image stabilization. B: The M body style is not the best for shooting video (if trying hand held) and C: There is no Auto Focus so you need some experience using MF for video. The video can also show the dreaded "Jello Effect" when shooting handheld.
Still, the M can take good video though not perfect or up to the standards of the video gurus. The great news is that it will let the character of your Leica glass shine through. It seems to be  something for M users to try and possibly enjoy but it can also be used by those who want a great cinematic look to their video. I am sure we will see some killer video coming from someone soon because this camera delivers great colors, even in low light (as my sample video below was shot) so video looks great. If you are in funky lighting the colors will be off if you do not set white balance manually but for the most part it takes fantastic video.
I suggest using a tripod to avoid jello shakes.
See my video sample below mostly shot at night using the 35 Summarit wide open…
–
…and one more shooting the Noctilux 0.95 all wide open 🙂 Also, I had the camera set to B&W so the video gets shot in B&W as well.
Keep in mind I am not a hardcore video guy so others will do more testing with this. Still, I had to include a couple of samples because no one else really has yet. Video is here but for me it is not a make or break thing as I will not use this for video at all I feel, and if I do it will just be for family fun stuff. Some will though and it hurts nothing to have this capability. If you do not want it, you do not even have to know it is there.
I'd like to see a firmware upgrade that allows us to re-assign the top movie button for  those of us who will never use it so maybe  they can give us this. Leica is good about firmware updates though sometimes it can take them a while to get it released.
And on the 6th day Leica said: Let there be a solid Tripod mount!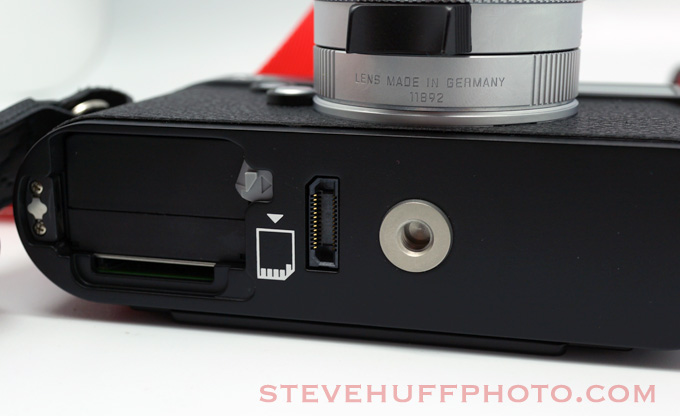 As I mentioned earlier the baseplate of the new M is newly designed. It feels beefier but that may be due to the fact that it is a little thicker. With the M9, the tripod mount was built into the metal baseplate. In the new M, the tripod mount is mounted in the body and it looks very sturdy. This is yet another improvement in the all new ground up M. What you would expect from a hand assembled German made and designed camera. Another feature is that you can actually access the SD card without removing the baseplate if you so desire.
And on the 7th day Leica said: LET THERE BE CMOS!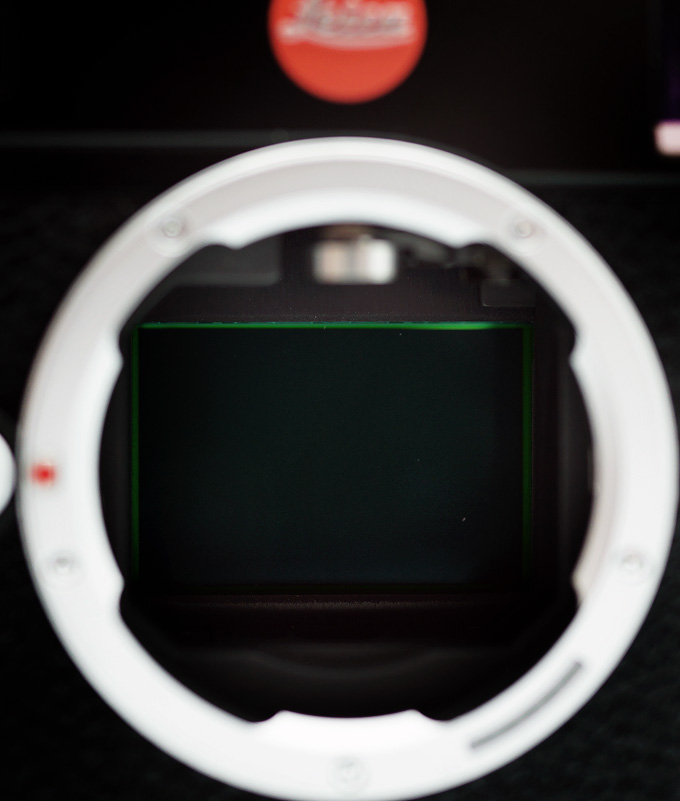 The most controversial decision was to go to CMOS from CCD and there are so many out there screaming about it. When I saw the 1st test shots that were slowly leaking out from Leica I was very disappointed but I tried to hold back judgement until I used the camera. I still see others bashing the CMOS sensor yet they have not used the camera. Instead they are judging from early images taken by others with Beta firmware. Sure, there is indeed a difference but let's break it down some:
The M9 files are sharp, detailed and have pop. They can be gorgeous at base ISO and in good light it doesn't get much better.
The M 240 files at first glance do not appear to have the same pop, but in reality they really do have the same exact pop but with more richness in color and overall look. We do indeed get better color, richer color, extended dynamic range which makes it much easier to shoot in not so nice light, better high ISO performance (but not HUGE, Id go to 3200 on the new M and all the way to 10,000 on the MM) and more megapixels (which to me is not important as I prefer fatter pixels). I've already said this but the new M files are technically better than the M9 files, period. It is what it is. It is fact. It is reality.
We get more hardy files from the M as well and we can push them more and let's face it, they are still very very sharp . It doesn't matter because to my eyes, the M files are easily better in just about every way to these eyes. The new sensor is really good, and better than the M9's CCD. It pains me to say that but it is the truth. With careful RAW conversion we can equal the M9 detail while gaining all of the other benefits of the new CMOS sensor.
The new files are just so pleasing to look at as they seem to have everything one can ask for. This is not me hyping the camera, it is fact, pure and simple. Are they better files than something like a D800 or 5DIII? Probably not but to have this in the M form factor is something so many have been asking for since the launch of the M9, and they can surely equal those high end DSLR files without a problem. Add in the Leica M glass and you have that quality with the character of Leica.
A couple of full size from RAW files. Click them for the full size. 
These next two shots were converted from RAW using ACR and you can click them to see the full size files to see that the detail is still there, even with the CMOS sensor.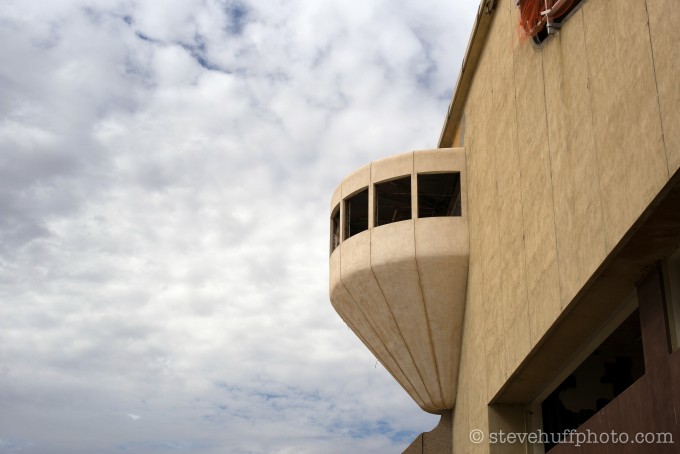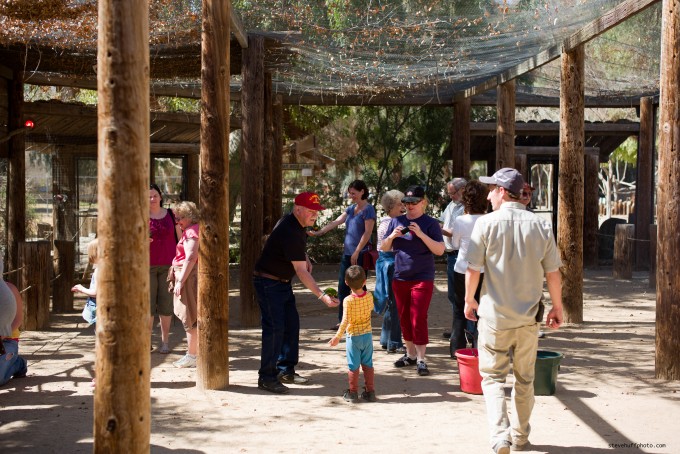 –
and an image with crop – you must click it for full size crop – this was full harsh AZ mid day sun!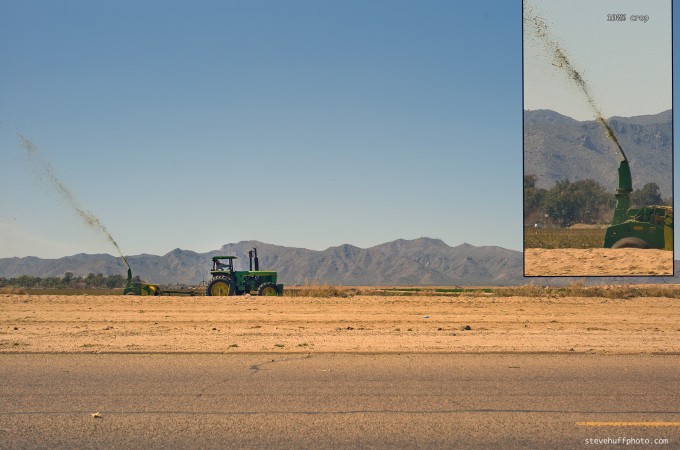 Image Quality Comparison between the M 240, M9/ME/M9P, Sony RX1 and Fuji X100s
Many out there in internet land have been claiming the new sensor in the M 240 can not compete with the M9 for pop and detail. I am here to tell you and show you that this is not true. In fact, the new sensor can not only match the M9, it can exceed it in every area. Below you will see a three sets of comparison shots. They are between the ME (which is an M9) and the new M 240. ALL images below are from RAW. Same lens, same subject, same light, and using BASE ISO of each camera which is 160 on the ME/M9 and 200 on the new M. Take a look and click on each image for the full size file (the 1st set is full size). 18Mp for the M9 and 24 MP for  the New M 240. The 2nd set is resized with a 100% crop to show noise at ISO 400 in the dark area.
The third set is the big one – 4 full size from RAW samples using the same focal length and aperture using the M 240, ME, Sony RX1 and Fuji X100s.
First, the M 240 file. Click image for full size 24 MP file.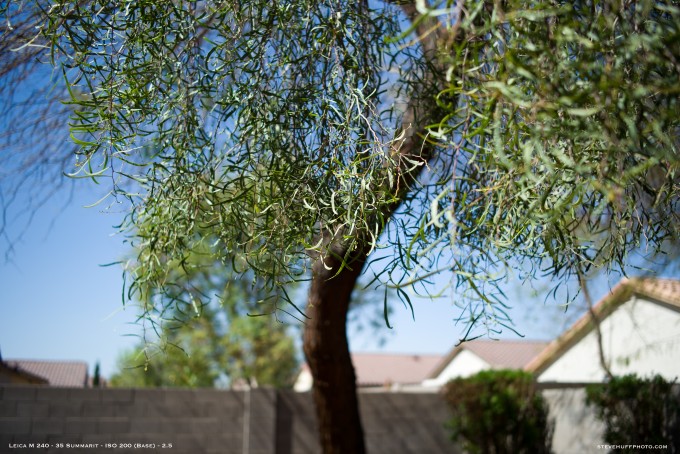 and below is the ME/M9 files, Same lens, same aperture, base ISO. Click it for full size 18MP file
What do you see? I see minimal difference and no loss of any Leica look or pop or depth.  Period. But let us try a couple more shall we?
The 1st one is from the new M 240. If you click it then you will see a larger version with a 100% crop embedded. Both were at ISO 400, indoor, medium light, 35 Summarit at 2.5. As with all of these images you MUST click them to see the larger version. Both are from RAW/DNG.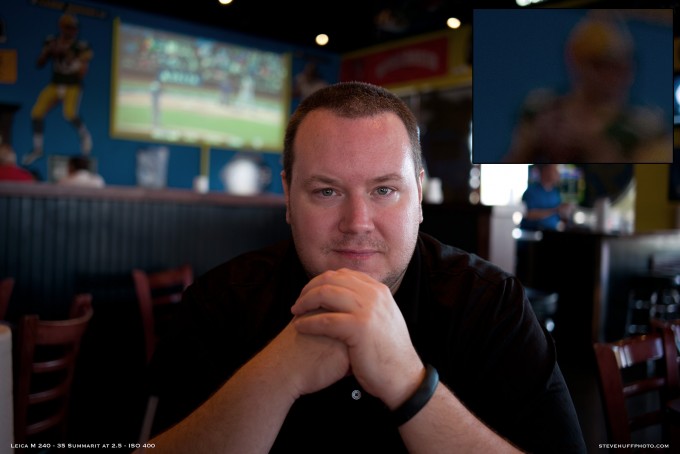 The image below is from the ME, which is the M9 with a new paint job. I much prefer the color in the M 240 shot as to my eyes it is more natural where the ME file has the M9 color signature which now appears off and ruddy when doing a direct comparison to the new M. There is also more grit in the ME crop at ISO 400.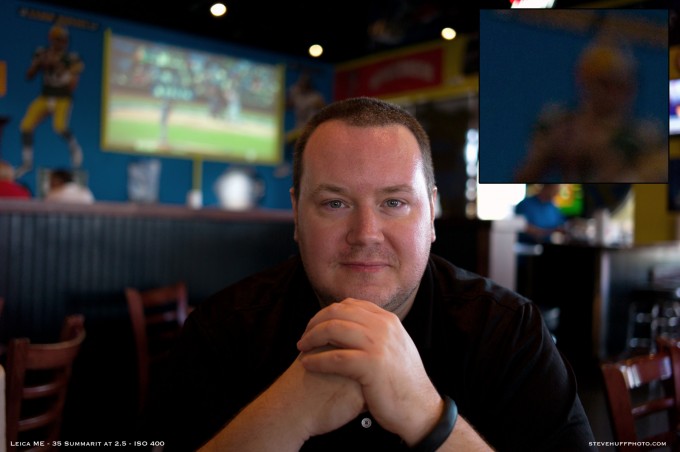 So for these eyes, the 1st shot is a draw but in reality the win goes to the 240. The 2nd shot for me, goes to the 240 as well. I prefer the color of the 240 here as well.
Now for the big one.
The four images below are all full size images direct from RAW from the M, ME, RX1 and X100s. You can click each image for the full size file. You can save them to your own computer if you want to mess with them, resize them, whatever you like. OK, so here they are and each file is marked. All cameras were shot at f/4, base ISO using the 35mm (or equiv) focal length.
1st up the Leica M 240 – From Lightroom 4.4, exported and saved as an "8" JPEG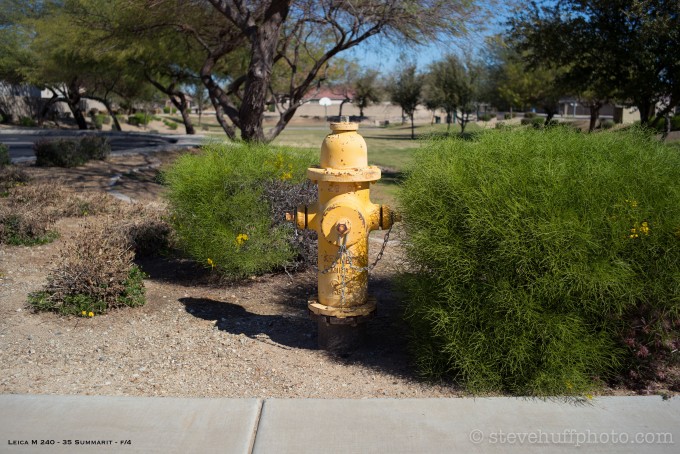 –
Now the Leica M9 file – Lightroom 4.4 – saved as an "8" JPEG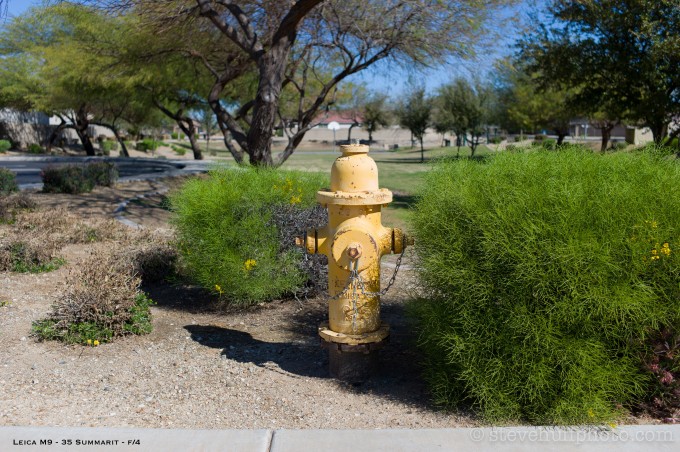 –
The Sony RX1 file – Lightroom 4.4 – Saved as an "8" JPEG
–
The Fuji X100s file – Lightroom 4.4 – saved as an "8" JPEG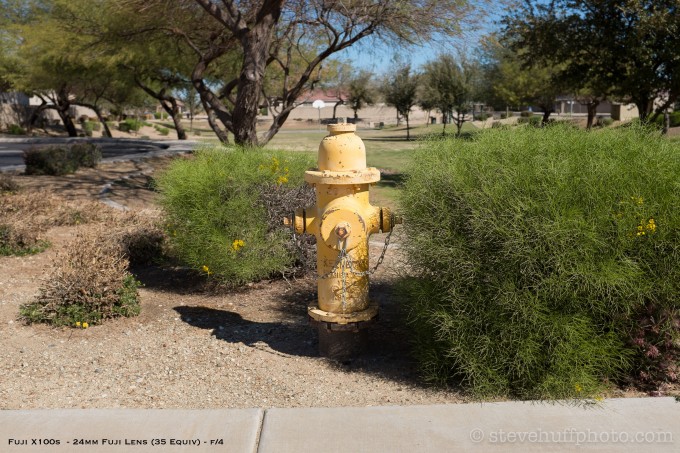 So there you have it! All 4 cameras give plenty of detail and pop but to my eye, after careful examination I think the M240 and RX1 wins this one overall for sure. Look at the base of the hydrant. The RX1 and M240 have plenty of detail and DR and the X100s has a little mush here. Still, the X100s is impressive because it is $1299 vs the $2799 of the RX1 and $over $8500 price of the M combo. As for the M9, it also did very well as expected with detail and really cant be faulted. What are your thoughts?
High ISO. How much better is it over the M9?
One of the reasons Leica went to CMOS besides Live View is to achieve better high ISO performance. With the M9, shooting at max ISO of 2500 was pretty rough in lower light. In order to avoid the noise we had to crush the blacks to hide the massive noise. I tried to keep my M9 shooting at lower ISO and usually avoided 1600-2500. With the new M I can comfortably go to ISO 3200 if needed, hell even 6400.  So 6400 is a huge improvement since the M9 days BUT if you are shooting in the dark or VERY low light you may see some banding in ISO 6400 shots. In average light you will not see it, at least I did not.
The new M still does not get us to Monochrom ISO performance. I can use that camera at 10,000 ISO if needed and it still keeps the detail as well. The new M also loses a little bit of Dynamic Range the more you pump up the ISO so in reality, this new M is also at its best at lower ISO. 200-1600 seems to be the sweet spot for me but you can still use it with confidence up to 3200.
The incredible news is that it beats the amazing high ISO champ, the Sony RX1 from 1600-6400. This surprised me as I thought it would fall short because Leica has NEVER been known for their high ISO quality At the end of the day it is a huge improvement in real word photos over an M9. The ISO 6400 shots I am getting look better than the  ISO 2500 on the M9. Want to see? Take a look at the samples below in the high ISO test.
HIGH ISO tests:
A HIGH ISO quick comparison: Leica M, Leica M-E, Sony RX1, Fuji X100s – all at 35mm f/4
Many have asked me for this and it has been the #1 request for this review. You guys want to see the same shots, same settings, same everything, tripod mounted and all side by side. So here you go. One shot from each camera..the M, M-E (M9) and Sony RX1. You can click the images below to see the full size from RAW out of camera files. Which do YOU prefer? I decided to go to extremes – Max ISO on the M of 6400. Max ISO on the M-E of 2500 and ISO 6400 on the RX1 to match the new M.
UPDATE: Some have stated here in the comments that my results do not match that of focus-numerique. That is because their Sony high ISO samples have Noise Reduction added and their Leica M files do not. Without NR the Sony files would be just as sharp as the M with just as much if not a little more noise. So their test is flawed due to that fact. I never use NR in my ISO tests or personal shooting, it is always 100% off. You can always spot NR as it kills details and adds mush. This makes their Sony test files look very soft as well.
NOTE: I test high ISO in a way that anyone SHOULD test high ISO. In dim or low light conditions. I use the same aperture, same focal length (if possible) and use A mode for all cameras letting the CAMERA choose the exposure. Why? Because this is what you will get in the real world when USING the camera. We do not go out and shoot an RX1 saying "Oh, I have to match the exposure to the Leica M". No, 85% of shooters that use advanced cameras shoot in A mode. So what you see below is what you REALLY get. I would also NEVER EVER do high ISO tests with studio lighting for the very obvious reasons as that is a condition that is so far from "real world" it is really useless. No one will crank up the ISO to shoot with bright studio lighting unless it is by accident. I prefer to shoot a camera how it is meant to be shot so the results you see here are what YOU will get when you take the camera out to shoot.
1 – Leica M 240 – ISO 3200 and 6400 crops embedded in file. Click it to see them full size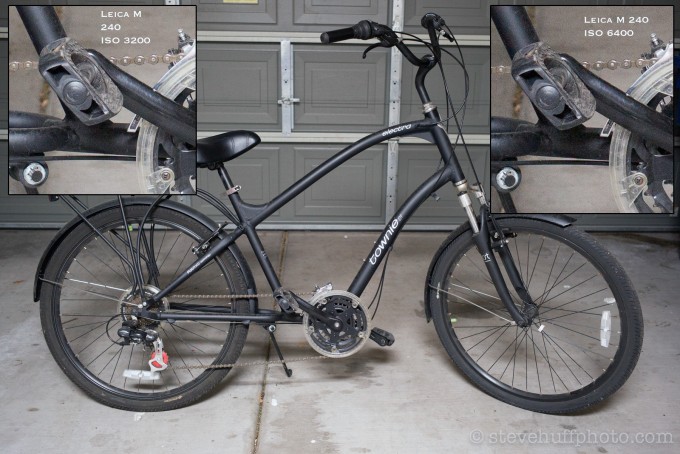 2 – Sony RX1 – ISO 3200 and 6400 crops embedded in file. Click them to see full size. M beats RX1 at these ISO for noise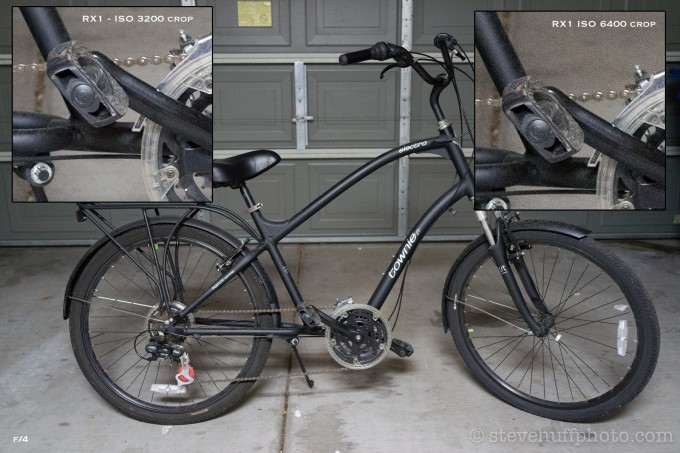 3 – Fuji X100s – Yes, the new S 🙂 ISO 3200 and 6400 crops embedded in file. Click them for full size. Impressive!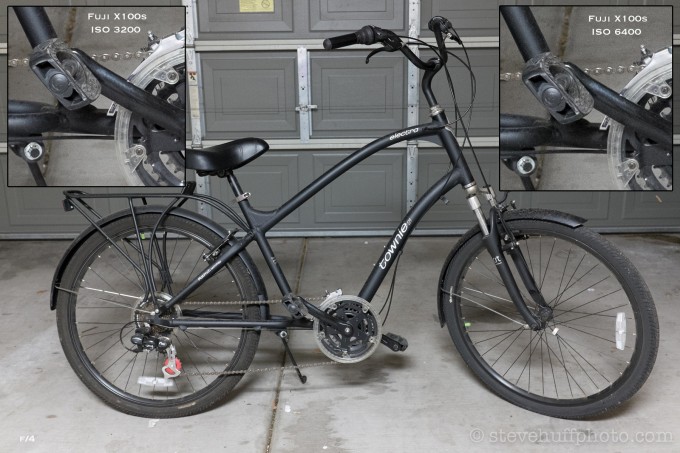 4   – Leica ME (M9) – The MAX ISO of the M9/ME is 2500 so the crops here are ISO 1600 and 2500 crops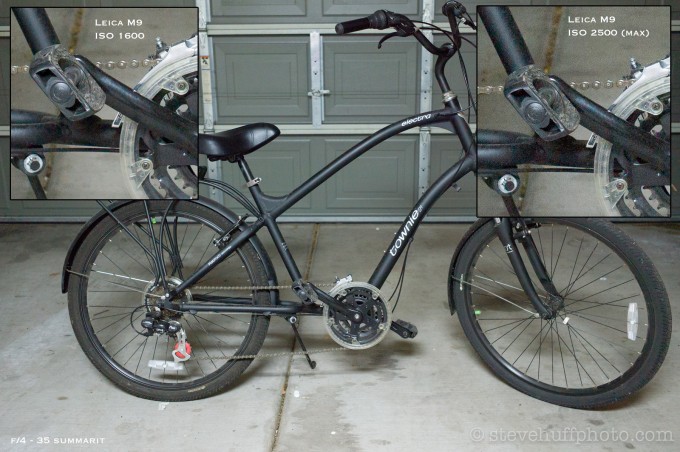 As you can see, the high ISO champ among these contenders is the new Leica M where it beats the RX1 for noise by a tad. None of these had any Noise Reduction. What you see is what you get. I am impressed with what Leica has done as they can now say it as fact "no compromise". The X100s was added last minute and this test impresses me. It appears the X100s will be mighty good. My full review of this camera is coming in 1-2 weeks.
The ME has a greenish hue to the color and for me, the color winners are the M240 and X100s as they are closest to the real scene, which was garage lighting. All cameras were set to AWB to see how they would render the color/WB. All cameras were at 35mm and f/4 (X100s 24mm lens equals a 35mm due to sensor crop).
So there ya go, the M240 chalks up another one with impressive high ISO performance.
Here are two snaps at NIGHT at ISO 6400 with the new M. The M9 could not do this at 2500 at night and this is a nice improvement for night street shooters. You may sometimes see slight banding at ISO 6400 but this is a PUSH mode and why I would normally stick to ISO 3200 for my max.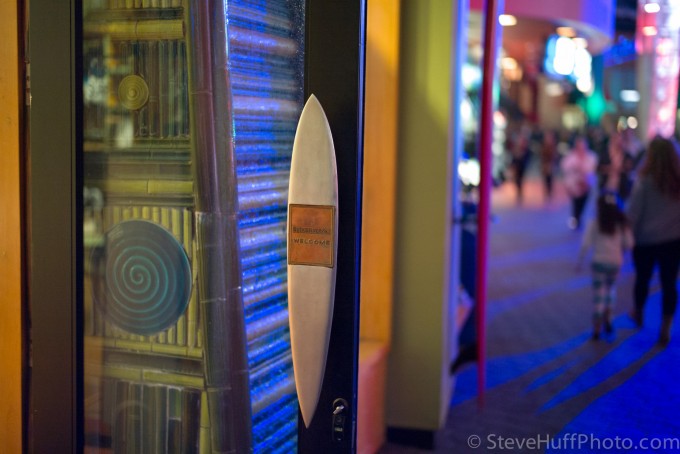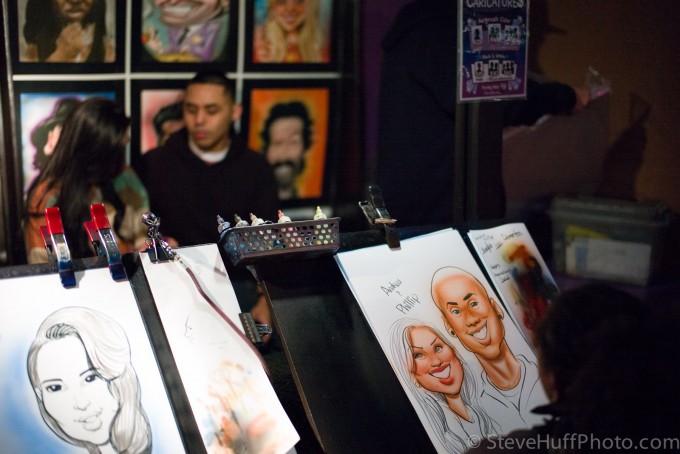 –
The new "Info" screen. This was shot on day 4 with the camera and I was still on the same original battery charge with 65% left. Notice it tells me what lens is attached, my ISO, metering mode, WB mode and my quality settings. You access this screen by pressing the middle "info" button that is in the back "d-pad" on the right.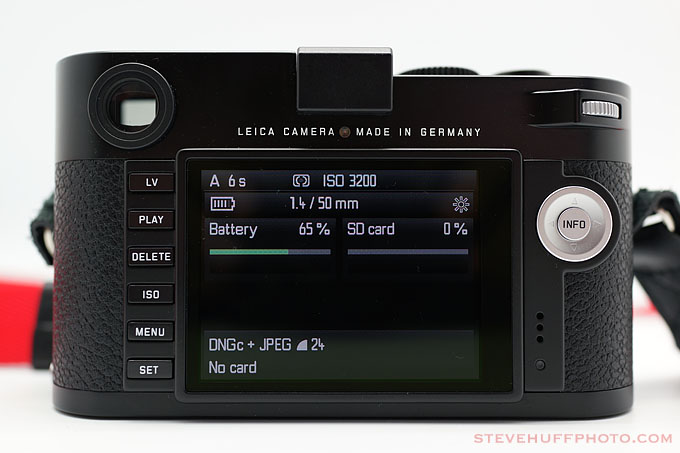 Dynamic Range – Can you recover shadow detail?
I was shooting one day in an old abandoned house. It was smelly, nasty and a cold 34 degrees and I just wanted to take a few test shots and get out. There was one shot I snapped in a rush and when I arrived back home I realized it was underexposed a little. I decided to open the RAW file and see if I could pull out detail from the shadows. Worked like a charm. I was able to recover ALL of the detail and what was invisible before. This is a good indication that the sensor in the M is fantastic. Check out the before and after images below:
1st image is out of camera JPEG. 2nd image was the RAW where I pulled out the shadow detail. The DR of this sensor is HUGE.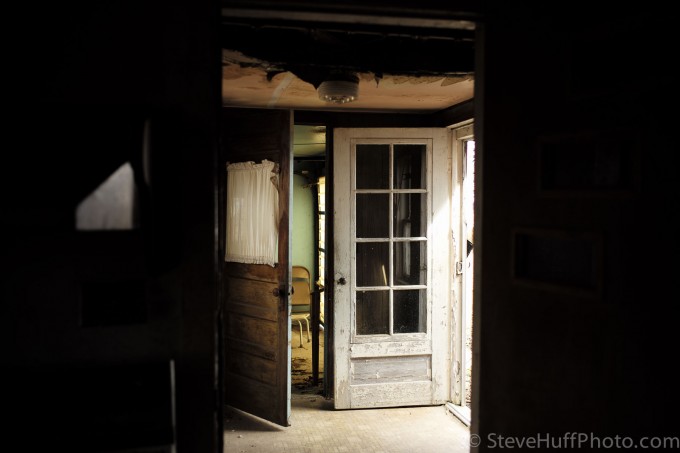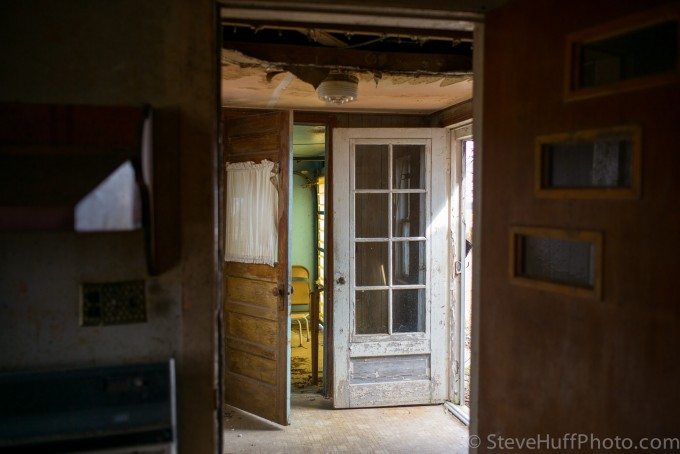 Get a Grip
There is a new grip in town from Leica and it means business. Coming in at $895 it is insanely priced. I mean, this is a GRIP you add to the bottom of the camera and it is $895! But it does add GPS functionality to the camera so you can see exactly where all of your images were taken. The grip, which I have not seen or used seems like it adds some size to the camera. I was never a fan of the big grips for the M8 or M9 but this one does look cool and well made. Personally, I will not be shelling out the near $1k for the grip but I am sure many will. Just a bit too rich for my blood.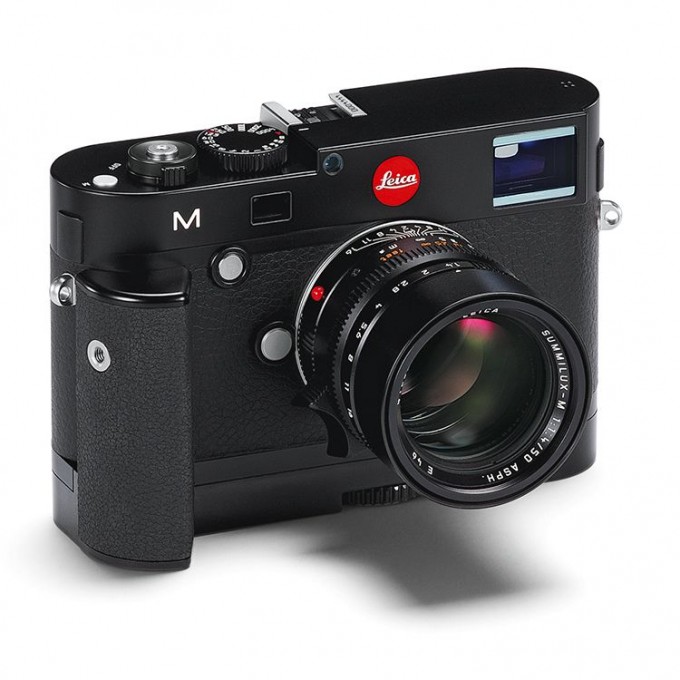 The M Multi-Functional Handgrip is a beast 🙂
don't miss these amazing contests at I SHOT IT with prizes of cash and Leica cameras: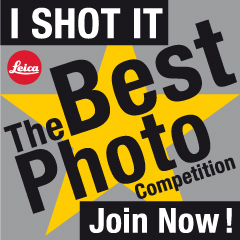 The Pros and Cons of the new Leica M Typ 240
Pros
New LCD rocks!

New shutter rocks!
New Electronic Frame lines rock!
New big ass battery rocks!
Focus Peaking and Live View are a welcome addition
Camera feels great and new buttons and layout are an improvement
Camera is still beautiful and pure Leica in build and quality
Speed has been improved, new Maestro processor from the S2
New menus look 2013 instead of 2001
HD Video is on board and while not perfect, the quality is great.
EVF Capability is good for some situations
Camera has been 100% bug free. No issues at all.
Cost is $50 less than the original M9 at launch at $6950
Color is very rich, files are hardy
Dynamic Range is improved over the M9 and is incredible!
HIGH ISO is improved over the M9, ISO 3200 is VERY usable
New thumb grip helps quite a bit and thumb wheel is a nice improvement
Battery charger is very nice, slim and charges in about 2 hours
You can use the Olympus EVF or Leica EVF, same with the add on microphone.
The new CMOS sensor is exclusive and designed just for this camera.
Still feels and shoots like a classic RF, but with modern twists.
Weather sealed!
A definite improvement across the board for the digital M shooter in every way.
You can shoot your R glass with an adapter. This IS Leica's "R Solution".
More accurate frame lines now optimized for 2M distance
Less shutter lag than the M9 while in "classic mode" (not Live View)
Color and B&W both look great out of this camera.
You can now choose classic metering or evaluative or spot, but there will be a lag with spot or evaluative.
No more lag for your LCD previews like with the M9. When you take the shot they pop in immediately – crisp and clear.
Cons
Camera is thicker than the M9 and the M9 is bigger and thicker than an M7. I would prefer M6 size but just not possible.

When you power on the camera there is a short 2 second delay, it is not anywhere near instant to power on and it should be.
Still no speed demon at 4FPS, but then again, that is not what the M is about.
Red dot is a bit too large IMO. Leica really wants people to know you are shooting a Leica. M9P design would have been nicer.
2 year warranty. At this price I feel at least a 3 year would be best, 5 would be perfect.
Small shutter lag when using Live View that slows it all down a tad. I do not recommend using the EVF or live view for street or where you need fast response.
AWB is improved but can still give some odd results in mixed light.
Wish there was continuing focus peaking during video shooting.
Should be a way to choose the area you want to magnify for focus assist
Banding may be seen in some situations at PUSH ISO 6400, stick with 3200 for max and that will not be an issue
Frame line preview selector switch is gone and some may miss this (I never used it ever)
HD video has some rolling shutter/Jello effects.
Sometimes there is an odd orange-ie type of color cast going on and I expect a FW fix is coming for this
Finally, there are other cameras for less money that can give similar results or come close (D800, 5DIII, RX1, and even Fuji X100s) but you lose  the RF experience and Leica glass on a full frame sensor.
ISO 800, 50 lux at 1.4 – Blown highlights at the top? This was done on purpose. I will state why in a new article soon 🙂
Is it worth an upgrade from an M9 or to buy over the M-E?
I have been watching the online comments from potential M buyers and many of them are saying "I see nothing that makes me want to upgrade from my M9". There are many passionate M9 owners and I can understand that statement because the M9 is a special camera and it somehow has a way of "attaching" itself to you. It is still a highly capable camera and always will be as long as it is functional. If you enjoy your 9 then you have all the camera you need right there.
But for those on the fence, here is what you gain over the M9 with the M, and these are my honest opinions after extensive use with BOTH:
The LCD on the new M is 100% better than the M9. It's jaw dropping when comparing them side by side.

The New M thumb grip and thumb wheel are improvements in control and feel.
The electronic frame lines are a nice improvement.
Battery life is hugely improved as is the new charger.
Live View has already saved me for a few shots using the EVF.
The new sensor will provide you with better low light results, no question!
The new sensor will provide MUCH richer and IMO better color than the M9!
The new M has improved AWB.
The new M has the ability to use old R lenses if that is your thing.
The new M has focus peaking and focus assist when using live view!
The new M has HD video capability that is quite decent.
The new files are much more hardy when processing.
Dynamic Range is much better on the new M, easier to shoot in full sun without harsh results!
The new sensor provides just as much pop and detail as the M9. Yes, it really does.
The new M has weather sealing so light rain should not be an issue or worry.
This is indeed the future of the Leica M, and will be the current model for at least three years.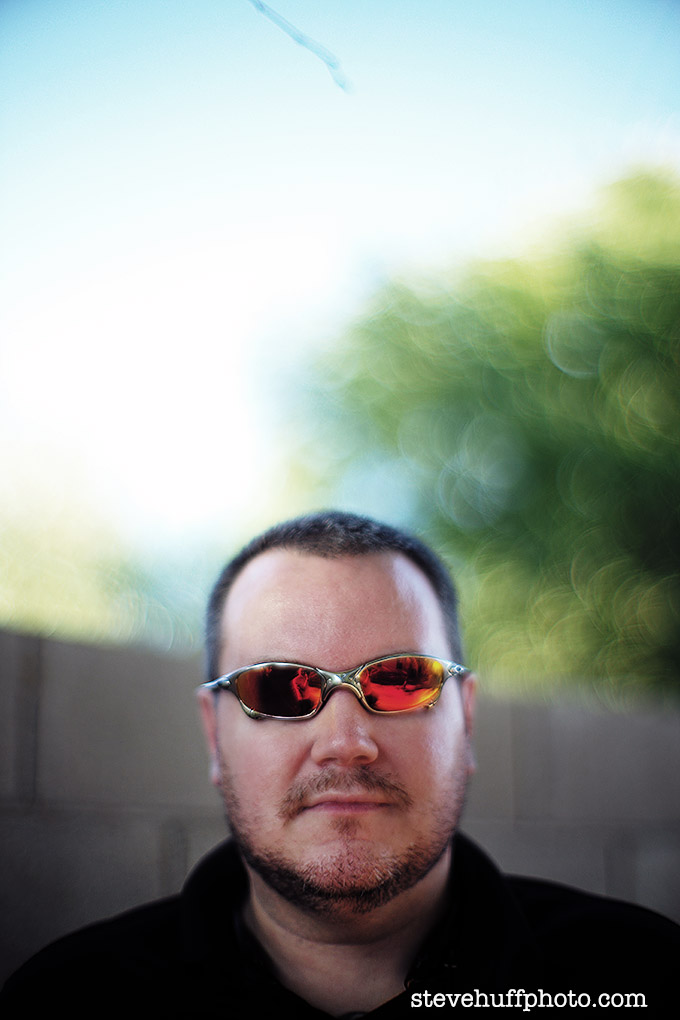 The M9 is a great tool no doubt and can still take amazing images today as it did in 2009.  If you are pondering an upgrade just decide if you want any of the new improvements. If not, stick with the M9. 🙂 If you are contemplating buying an M-E or the new M, the new M will set you back an extra $1500 so just be sure these new features are worth it for you. To me, they are VERY well worth it. To you they may not be. Choose what fits your needs the best. Either way you will be getting a great tool but I am telling you now, you will want this new M if you are contemplating an M and can not decide between the ME and the M 240.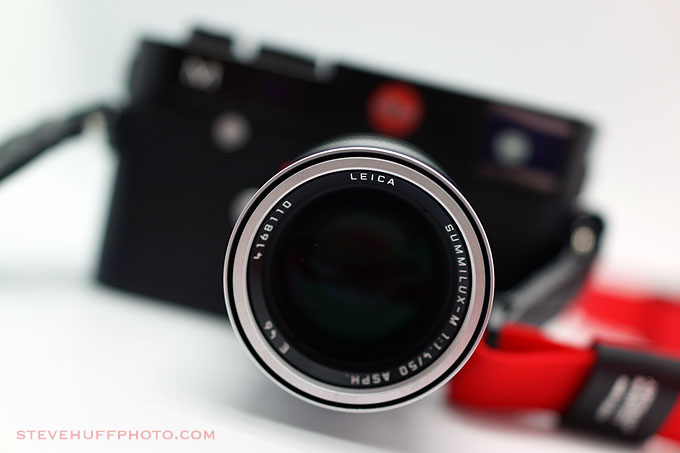 My Final Word on the new Leica M Typ 240
So many of you have skipped here I bet..avoided the over 13,000 words above and just came to the conclusion. Well, if you did that then I suggest you go back up and read all that I have written. I have spent countless hours (over 80) on this review and have went out and done LOADS of shooting! Lol. BUT if you just do not have the time or desire to read it all then I guess you can get the flavor of it all in this final breakdown:
Yes, Leica has finally delivered a modern super versatile rangefinder camera. The new M is filled with bells, filled with whistles, and all kinds of tricks that previous M's NEVER even thought about or could have even ventured into. The new 240 is loaded and to some this is good news and to others it is not so good news, but to those who feel it is bad news let me say..DO NOT FEAR. The new M is excellent and a worthy successor to the M9. In fact, it has exceeded my expectations and I have found it well worth the admission cost. I have ZERO regrets for selling my M9P for this new M. None. Zilch. Zero. Nada. In fact, if I had to go back to the M9 it would be tough now that I have seen what the new M is capable of as well as the joy of shooting it!
The 50 Noctilux wide open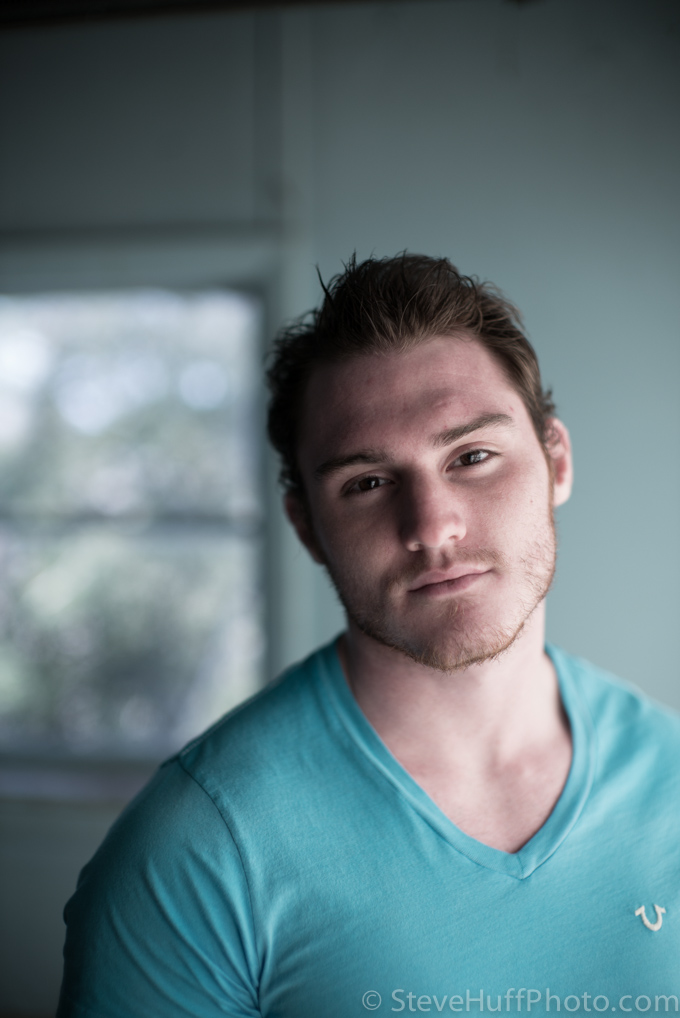 Some  of you have seen early online samples and had mixed feelings on the new sensor. The bottom line is that many of us Leica fans have been shooting with the M9 for over 3 years. We are now so used to those M9 files they are almost hardwired in our brain. The amazing pop and detail of those M9 files with a calibrated body and lens are astounding and when we switch to this new M 240 things are not quite the same…at 1st because they look so much different. In my opinion though, they are even better and by a large margin but you do have to get used to that difference and it can take a few days.
The new CMOS sensor in this camera is much different than the Kodak CCD sensor in the M9. The look it will give you is a little bit different and you can not replicate the M9 feel with the new 240 just as you can not replicate the M 240 look with the M9 or even the look of the M9 with an M8 and vice versa.
After extensive use with this new 240 I have a deep appreciation for what this camera can do and how it goes about doing it. While we lose just some of that M9 crispness we gain so much more due to the use of the new CMOS sensor. MUCH better Dynamic Range, better high ISO performance, richer color and more robust files that can be tweaked more during PP, the ability to have Live View (which I do like having) and the image quality is up there with the top full frame DSLR's like the D800, 5DIII, and in some cases better with more character due to the gorgeous Leica glass available.
The 50 1.4 strikes again – LR 4.4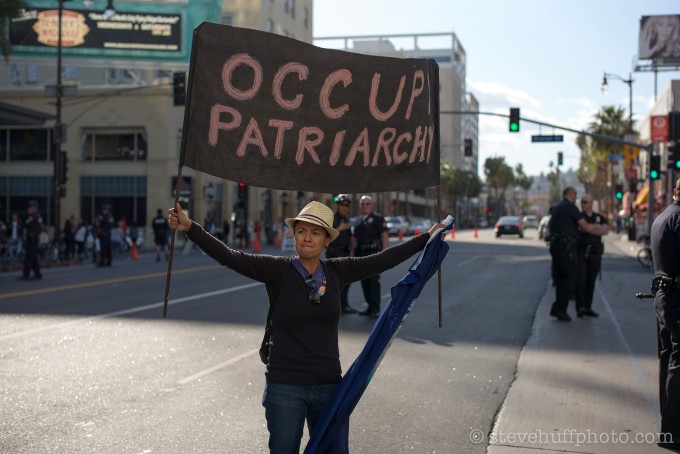 One thing I found is that it took a few days of using the new M 240 to realize what it can do. I had to relearn processing of the RAW files as they do not work like the M9 files did. Different sharpening levels are needed and there is so much more DR my usual tricks for the M9 files only made the M240 files look worse. Once I figured out my workflow it all started to come together. I started seeing the benefits of the new sensor.
Once this happened the M9 files started looking a bit "hard" in comparison..a bit "off" in color. Yep, my brain has now gotten used to the M240 files! My guess is that if the M240 came out in 2009 and the M9 was just released now that M shooters would be in an uproar asking where their color is, where their DR is as well as their ISO performance. I even prefer B&W conversions of these M files over the M9 B&W! It's a win win.
So all of you Leica fans can rest easy.
The new M 240 is a joy to shoot and while it has it "all" you can still shoot it like an old school M8 or M9 using the RF and avoiding the new features. That is what makes it so cool. You can shoot how you want and it is all there for you when you need it and it even has some weather sealing. Nice.
My 240 has been bug free and never had one freeze up, SD card issue or any problems. Seems like the most stable M yet hardware wise, so congratulations to Leica for creating this and having the balls to go into modern times with the digital RF.
When I first obtained the M I was unsure if I would keep it or go back to an M9 or M-E. After using it every day for the past 2 weeks I will not be going back to the M9, no way no how. I have once again been spoiled by the new kid on the block. While the M9 has served me well for almost 4 years, I expect the new M to do the same for the future. This is not spin or me trying to sell cameras, it is my honest to goodness opinion, as always. I even enjoy using the video feature on this camera! I am also not trashing the M9, as the M9 is a legend in my mind. Just as capable today as it was yesterday.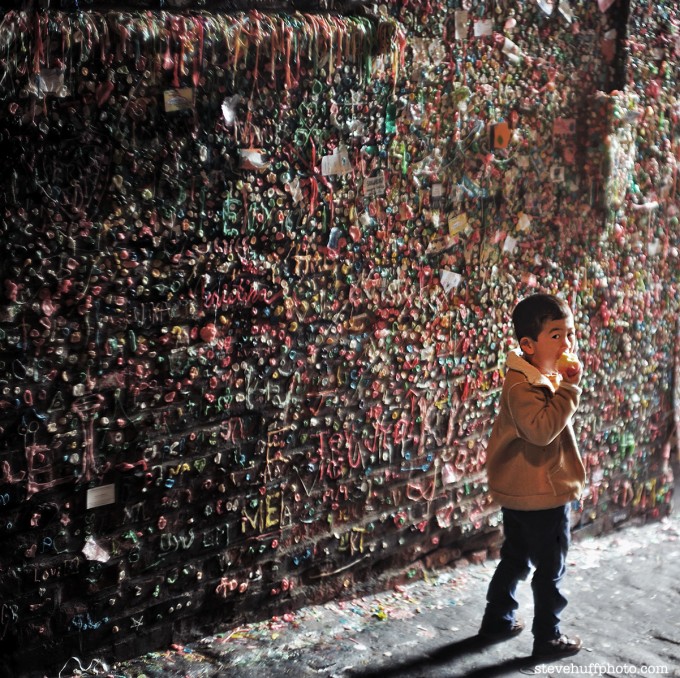 But yes my friends, the new M is a fantastic tool as well as a real Leica. The M has come a long way and the new 240 is a bonafide winner. The great part is that Leica did not increase the price for all of the new additions. It is actually $45 less than the M9 was at launch and comes in at $6,950. Still an insane dollar amount for a camera but as I spoke about in older M9 articles, if this is your passion and you get enjoyment in your life from it then it is well worth it.
Me, I skip the fancy cars, boats, ATV's, and other toys to afford my cameras and enjoy my photography. This is what I get enjoyment from in life (besides family and friends of course).
If you are stuck between buying an M9 or M-E or new M, I can highly recommend the new M with ease. It is my favorite camera EVER and the new king of the Leica M hill. This is the best Leica digital RF to date hands down and yes you can quote me on that. It has the Mojo, the feeling, the maturity, the soul and the history of Leica behind it. I think this will end up being my new favorite camera ever. 
With all of that said, other cameras like the D800, Canon 5DIII, Sony RX1, and even the new Fuji X100s can get close (X100s) or equal the new M in IQ (FF DSLR's). But to those who want an M, nothing but an M will do and it is the only camera where you can use all of the gorgeous M lenses on a full frame camera.
I have not even touched upon the new feature and ability to use Leica R glass via Adapter, out of camera JPEGS or new film modes of the M 240. Those sections will be added as I test them and the next update on JPEG and film modes will be next. Soon.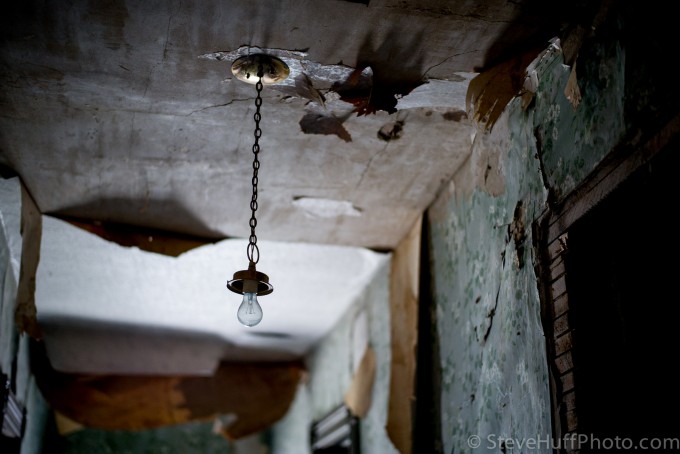 Where To Buy the M 240
Ken Hansen – Ken is the man. A legendary Leica dealer. Ken has done so much for me since day one of my web site and I owe him so much yet he continues to act like he owes me 🙂 Ken does not have a web site, just an email and phone number. If you need anything leica, new or used feel free to send him an e-mail (khpny19@aol.com) and tell him I sent you. You can not go wrong with Ken or any of the dealers I recommend. Period. If it were not for him I would not have this M or the Monochrom.
PopFlash – Tony Rose at PopFlash.com is another legendary dealer. Leica fans know him by name for good reason. Me and Tony have not always been best of friends but today we are solid and he is always going out of his way to please every customer that comes his way. He also sells the cool Artisan & Artist strap you see on my Leica M. You can read about it HERE. But Tony is a great Leica guy and his website is HERE.
The Pro Shop – These guys are awesome. They know their stuff and within their walls is an official Leica Shop. They also sell Nikon and other high end cameras as they did not get the name "Pro Shop" for nothing. You can check out their site or give them a call here. Great group of guys and they may just have what you are looking for, Leica or otherwise.
B&H Photo – The store I have been shopping at for anything photographic since the early 90's. I have spent so much money at B&H it is embarrasing but one thing has been constant. In almost 20 years of shopping with them I have never had one bad experience with B&H Photo. Their website is the best, their tracking rocks, their return policy is about as good as it gets. I can only go by my experiences but B&H is known world wide. They have everything you can imagine for your photo needs and even other things like TV's, High end headphones, binoculars and much more. If you click HERE to go to their site anything you purchase..anything will help to keep this website alive. They have the new M HERE for pre-order.
Amazon – What can I say? Amazon rocks. They have the new M HERE. Same goes with Amazon, if you follow my link and end up buying ANYTHING, even a baby wipe I will get a few pennies that build up over the months and it helps to fund this site. So thank's to anyone who has helped out!
Questions you may have for me after reading this review:
Q: What camera did you use for the product shots?
A: I used the Sony RX1 for all product shots, all JPEG.
Q: Do you really like the new M better than the M9?
A: Yes, without a doubt. 100%. The improvements are pretty huge and it is a worthy successor. Take a look at the images from my M9 review and then at these in this review. You will see the difference in color, rendering, tonality, DR, etc all for the better in the new M. This is just IQ. When you add in all of the other things it takes it over the top for me. This is also the most fun to use digital M yet.
Q: How come you did not test resolution?
A: I do not do that. never have, never will. You can see tests like that from Sean Reid over at Reid Reviews. I like to test in a real world way, using the camera just as YOU would use it. What you see is what you get 🙂 Sean goes the other route which many love as well and Sean is a good guy. I also met him in Berlin and he let me use his Monochrom for that one hour test (though I think Leica had something to do with that).
Baker Baker – he was in FULL sun – LR 4.4 – click it for better view
Q: Did Leica send you that camera for free?
A: NO. As stated I bought mine from Ken Hansen, Leica dealer. Leica has never given me anything. Not even a lens cleaning cloth. My check has been sent to Ken. 🙂
Q: Is the camera you have a final production camera with latest firmware?
A: Yes, this is one of the very 1st full production models in the USA. It also is running the very latest firmware.
Q: How can Leica charge $6,950 for a camera body in 2013 with so much competition?
A: Easy. It is a Leica. Many people have strong feelings and passion for Leica. Yes, we do pay for the name and red dot but we also pay for a finely engineered piece of gear, which when shot with and held gives a sense of price and ownership that not many cameras do. It's hard to explain unless you are already a Leica user. Plus, those lenses are the best in the world, hands down. From construction, to feel, to image quality. Yes, Leica is priced in the stratosphere and I am just glad they did not jump the price of the new M into the $8-10K range as previously rumored. They kept it at $6950 and at that price they sold loads of M9's. I mean, did you expect the new M to be $3000? No one did. Again, it is Leica. Oddly enough, when I shoot the M 240 I feel it is worth the cost for me as it gives me so much inspiration, joy and happiness.
Lightroom 4.4 for the RAW file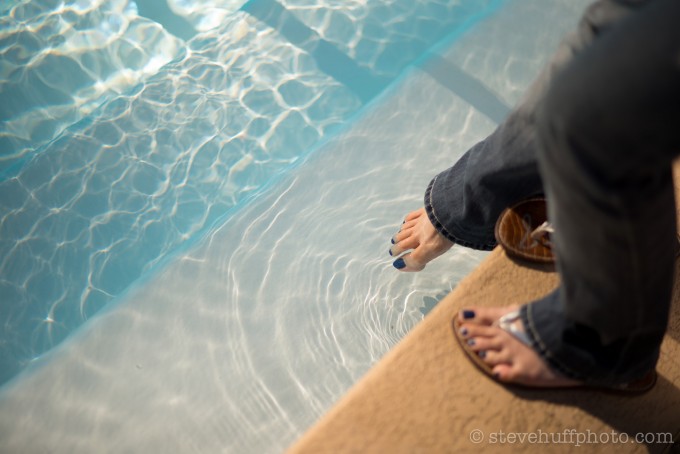 Q: Do you like the new M more than your "Camera of the Year 2012" the Sony RX1?
A: Well, I LOVE my RX1 and it has given me incredible quality in a small well made body and lens. I have the EVF, the Gariz case, and it has never failed me. It has its own unique look due to the Zeiss lens and huge Dynamic Range and is a dream street machine that can even close focus. The M is a different tool all together. With the M you can change focal lengths/lenses but the RX1 is a 35mm camera only. If you shoot only 35mm, the RX1 may just be the better choice as the IQ is somewhat similar between the two, just with different color signatures and mojo. Then again, if you want the rangefinder experience, then Leica is the only game in town for digital RF. The M experience (in use) can't be replicated with a normal digital camera from Sony, Fuji, Olympus, etc. I love both cameras but to be 100% honest, if I had a choice to grab the M and a 35 or the RX1 for a day trip..I would probably take the M. For an evening street walk, it may be the RX1 or M, depending on mood. Bottom line is both are superb. Pick your poison as they say. I am keeping both.
Q: Are you paid off by Leica or the dealers you recommend?
A: Lol, No. The dealers I recommend are all dealers I shop with or have good experience with. Those dealers are also site sponsors (advertisers) but I accepted them because they are the best in the buz. Any business or dealer I recommend is due to the fact that I know you will not be ripped off or taken advantage of. They are top notch. They pay a yearly fee to have their ad on my site (as with any website/blog) but that is not why I recommend them. As for Leica, they do not give me anything..ever. In fact, they do not even send me review samples at all anymore and I have no contact at Leica due to some oddball political reasons.
But that is no problem as I can get their cameras to review from the dealers early on like this M. I'd rather OWN the review camera anyway instead of feeling pressure from a camera company to write a good review. Even one of the beta testers (who I deeply respect)  said in his review that he will talk about good things and not the bad because his loyalties are to Leica. I like being able to say what I need to say though in the case of this new M I really do not have anything horrible to say. 🙂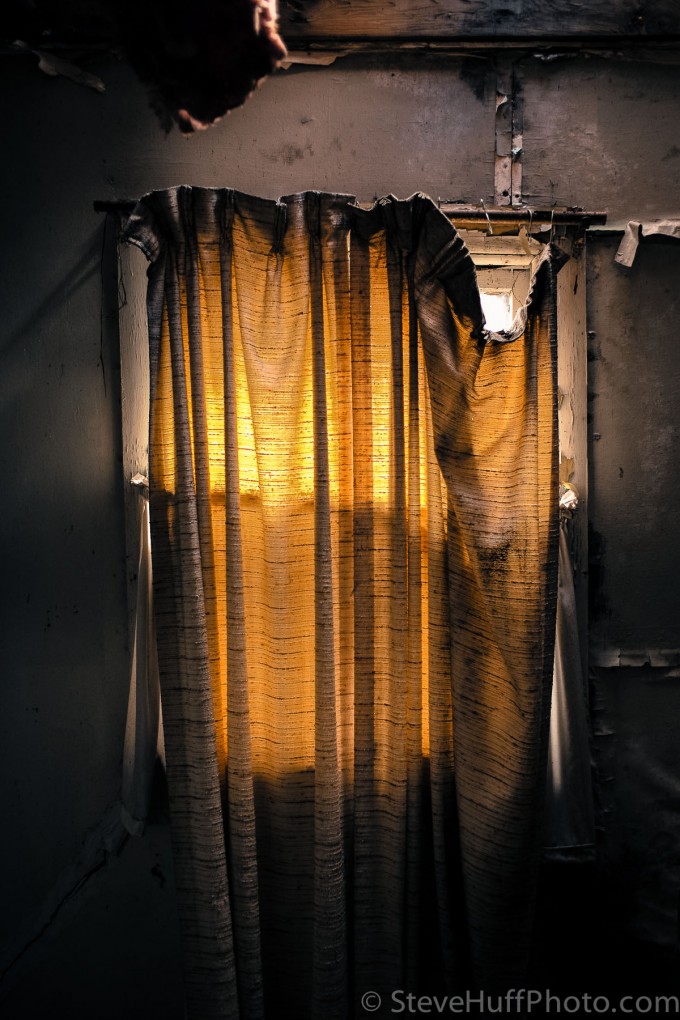 Q: Does the Olympus EVF VF-2 really work on the new M? How about the $48 Olympus Microphone set?
A: YES, and yes. I have tried the Leica EVF and the Olympus VF-2. Both work perfect and are exactly the same in quality, build, feel and use. The Leica comes in a silver box and has the LEICA name on it, which I admit looks great on the new M. The Olympus has "Olympus" on the front which looks odd on a Leica M that cost $7k. Both are made by Epson, same EVF. The Olympus is $249 and the Leica runs around $450-$500 depending on where you buy. As for the microphone set, the Leica is the same one as the Olympus SEMA-1 which sells for under $55. The Leica version with the Leica name on it is $250-$285. Same exact mic. I tested them and found the sound quality to not be a huge improvement over the built in mic anyway. The good news is you can use the shoe adapter from the mic set to plug in any mini jack mic you want. Even though they are the same as the Olympus versions, I am seeing most M buyers springing the extra for the Leica versions just to feel "complete".
Q: Why not just spend less on a Nikon D800 and Zeiss lens?
A: If you want a rangefinder and  the experience that goes along with it, as well as the size and weight advantage then a Nikon D800 just will not do. The D800 is a FINE camera and I loved the IQ coming from it when paired with a Zeiss 35 1.4. It was gorgeous in all areas of image quality. But I was happy to send the review sample back as I would never use it due to size, heft and weight.
I am a guy who takes my camera with me 90% of the time. The D800 is just too large and cumbersome for this, for ME.
Sure I can spend a little less and get a D800/Zeiss prime combo but it would end up staying at home 90% of the time. Unused.
Plus throw in the fact that I love Leica M lenses. They are just so nice, small, well made and the character of many of them are unmatched, even by Zeiss. if you want a Leica M, then you want a Leica M. It is all about what you like, what gives you enjoyment and what makes you HAPPY. If it is an M, go for an M. If it is a D800, go for a D800.
Q: What is that red strap you have on your M?
A: That is the Atisan & Artist Easy Slider and I wrote all about it and even did a video for it HERE.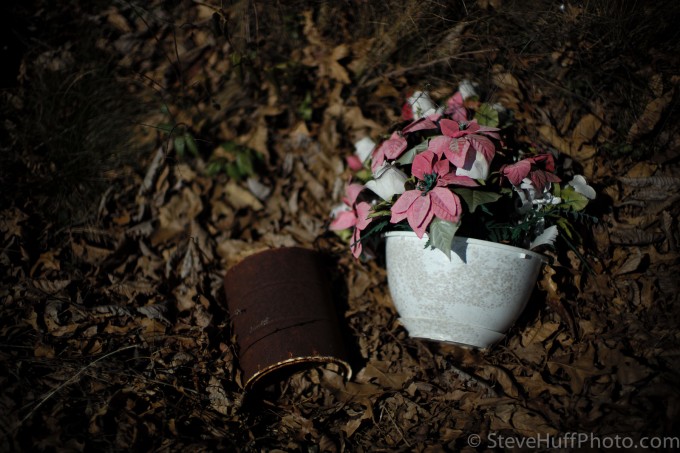 Q: Why do you review in a "Real World/Real Use' style instead of battering the camera with a series of scientific tests? 
A: Easy! Back about 5 years ago before my site started I used to be a guy who frequented the main forums that were all the rage back in the day. Those sites would do technical tests and long reviews and I would usually skip right to the conclusion because I really could care less about some of those "scientific tests" that they were doing. When certain tests are done it sort of starts taking away from what the camera was built to do, which is take real photos. Memories. Slices of life. Many use these cameras (Yes, even Leicas) to capture memories of their children, their family, their life and yes, even their pets. When I get a new camera in to review I test it in the only way it should be tested. By using it to take pictures. Using it at all kinds of settings – low light, bright light, mid light and indoors. What the camera gives me back in the image quality is what reality is. if I set up a studio in my garage with studio lighting and take images of wood, plants or newspapers then this tells me absolutely nothing. Do I care how surgically sharp a lens CAN be in the perfect conditions? No, not me because I will never shoot in the perfect conditions. I will not set my camera to match another cameras metering when do high ISO shooting either.
What you see in my reviews is the results of me using the camera for 1-2 weeks and beyond. Real results in all kinds of situations and the same results you will get if you end up using the same camera. Scientific testing has its place and there are some who prefer that, which is great but there are also many who prefer this style as they like to see what they can expect if they buy the camera.
I will note that this was the very 1st "Real World" camera review site online. Now there are hundreds. That right that backs up my statements that there are more who enjoy real world reviews than technical reviews.
This site started because of the lack or real world reviewing. I would not review any other way.
 2014 UPDATE: The ever growing Leica M 240 Sample Gallery is HERE with TONS of new images!
And now..the end is here…
I want to thank ALL of you for reading this long winded review and ramble about my experience with the new Leica M. I hope you enjoyed it and if you did not then that is OK as well but one thing is certain, it is all true from my personal feelings. Will you feel the same if you jump to the new M? I can not say as not everyone is not the same and if you have never shot an RF before expect a 2 week "getting used to" phase. In any case, thank you all! I will leave you with a few more samples from the M using the 35, 50 and 75mm focal lengths and if you have one of these on pre-order I truly hope your wait is not too long. ENJOY!
BTW, I will be adding to this review as I shoot more and discover more about the camera. I will also add more samples or comparisons when I can. Some of the samples below are softer due to slow shutter speeds of me missing focus slightly when shooting wide open. But click on any image for a much larger view which will always look better with more sharpness, color and pop.
THANK YOU ALL! EXIF is embedded in each shot! Most were processed with Lightroom 4.4 and the M profile.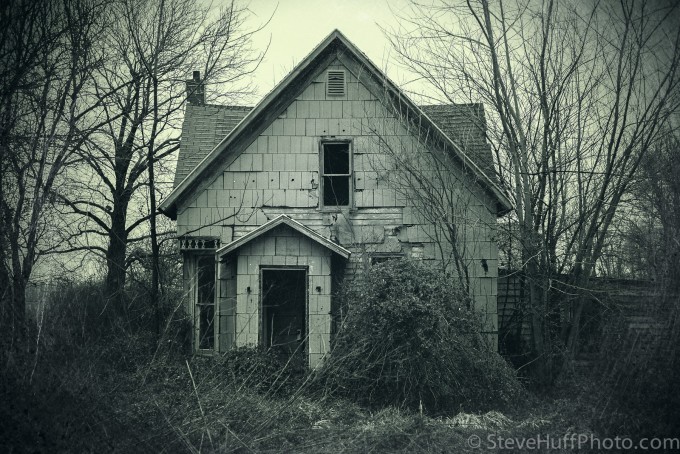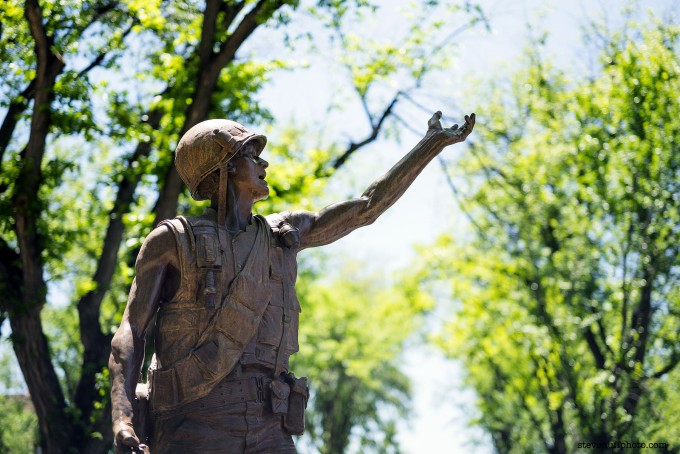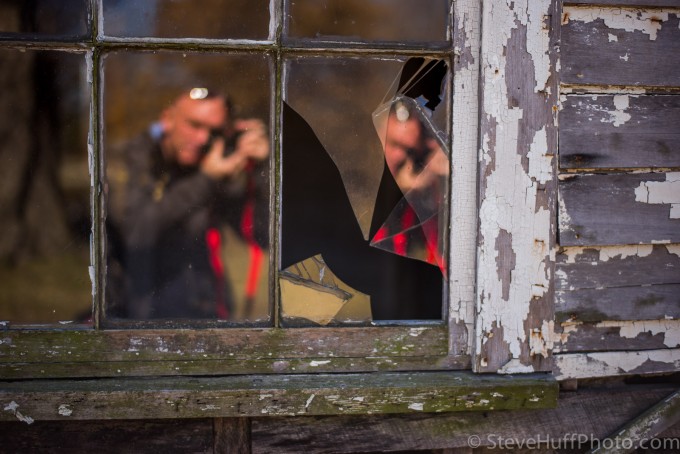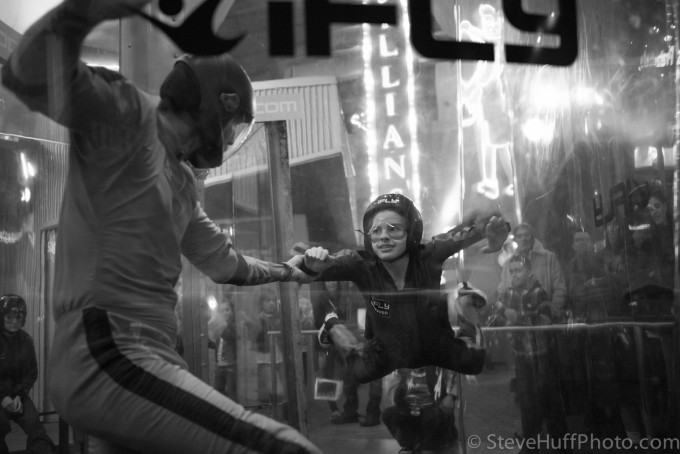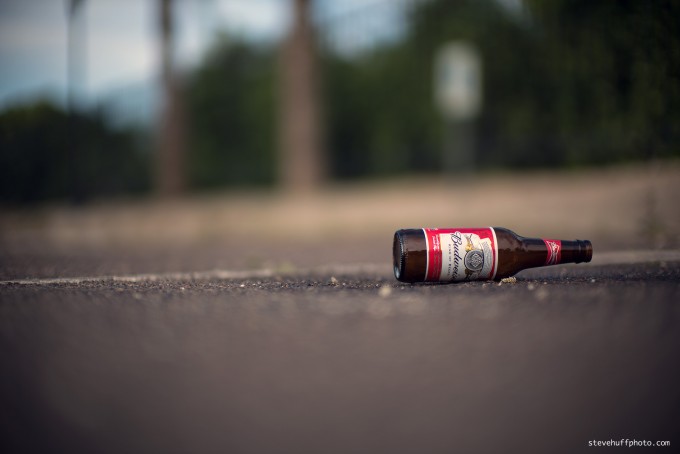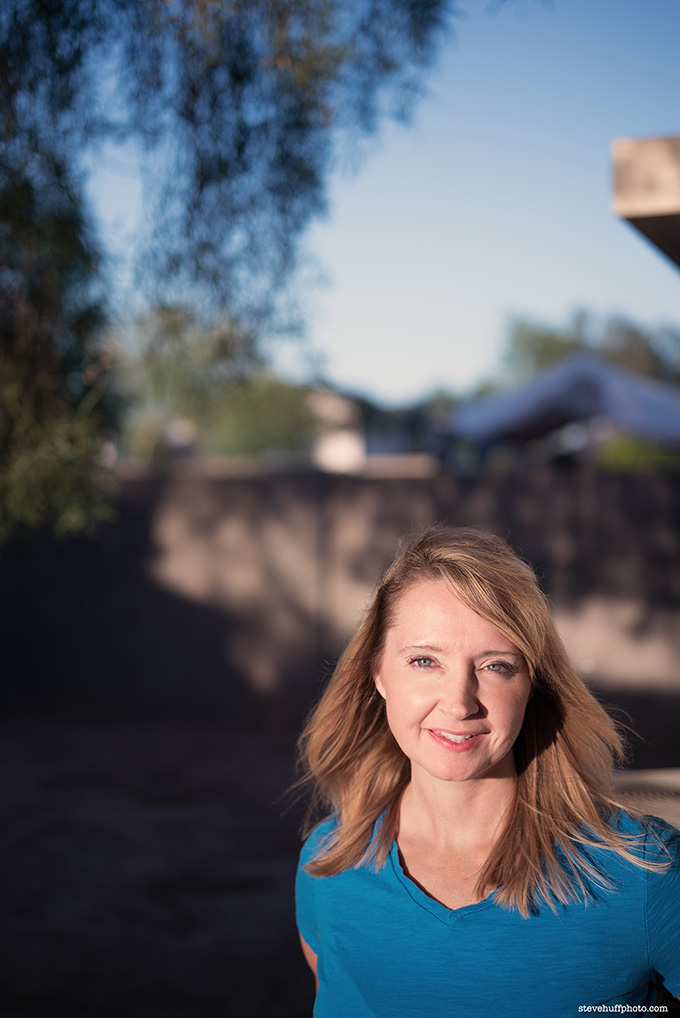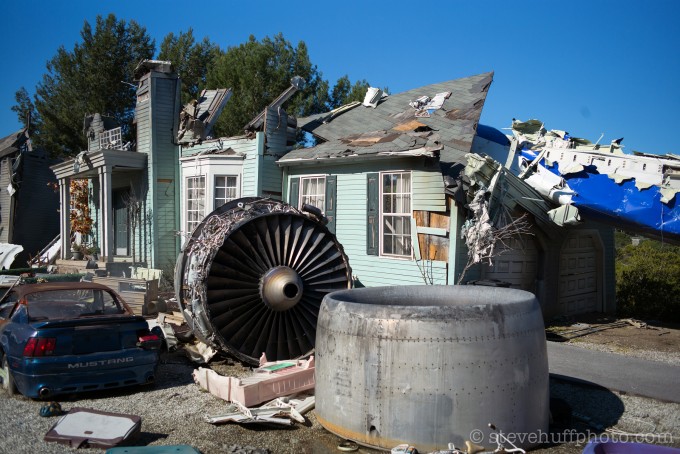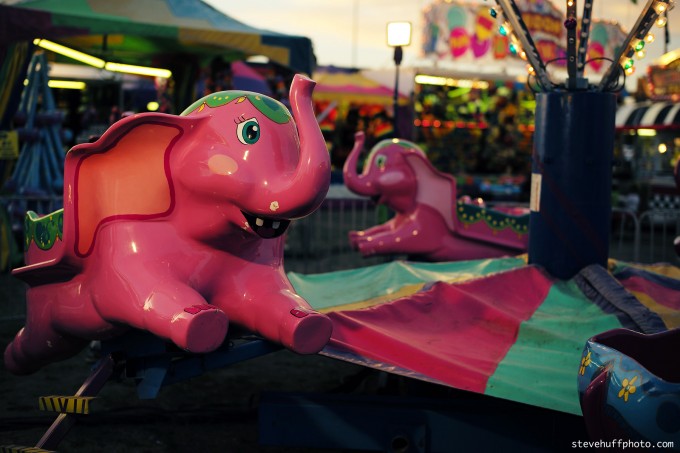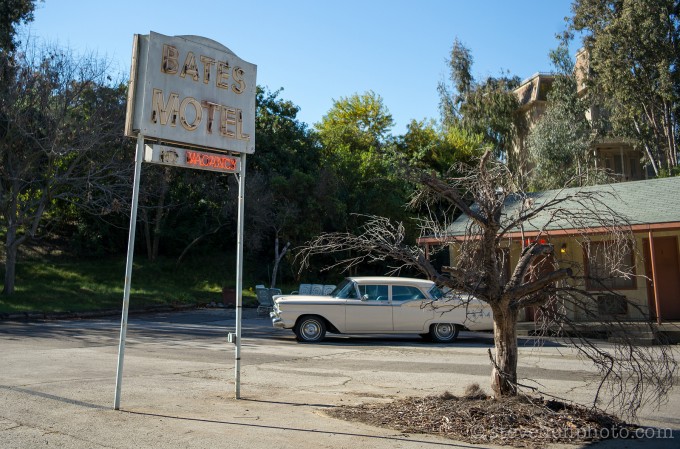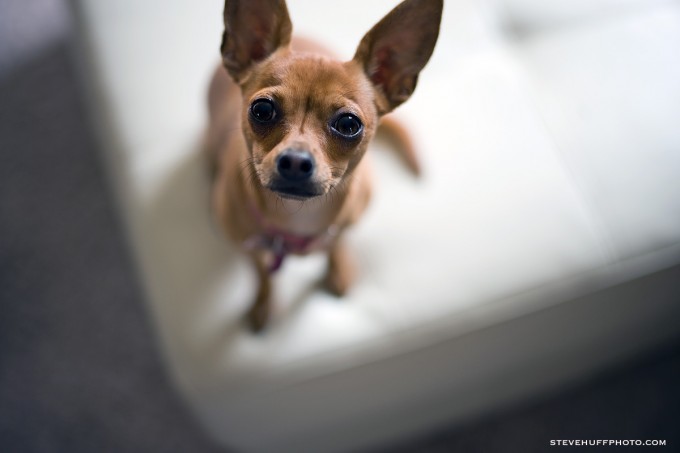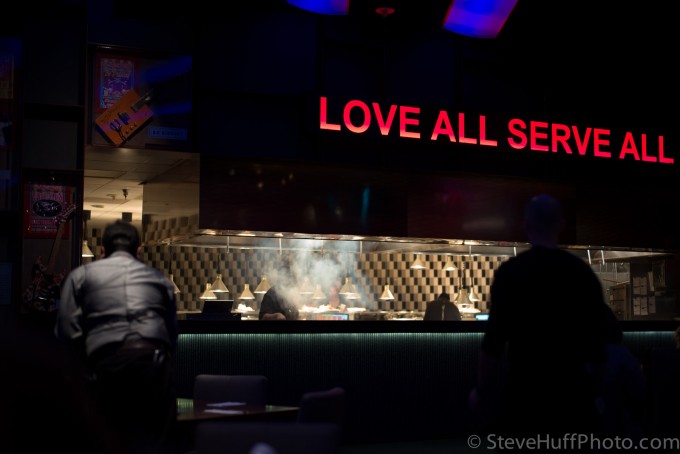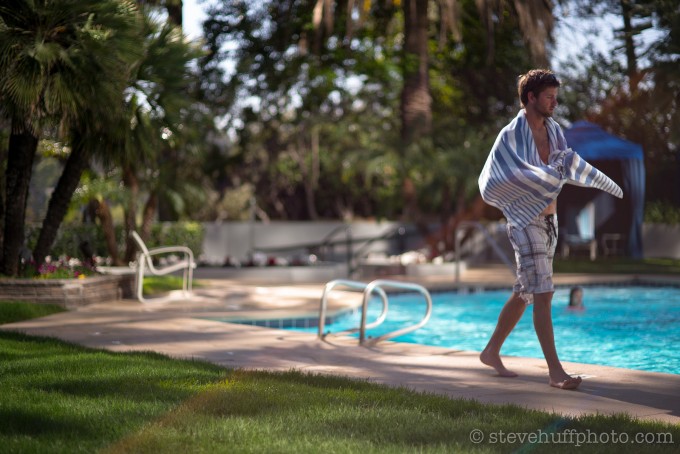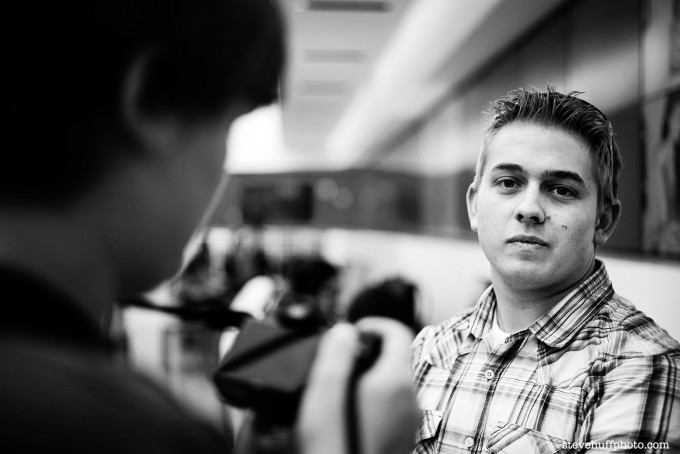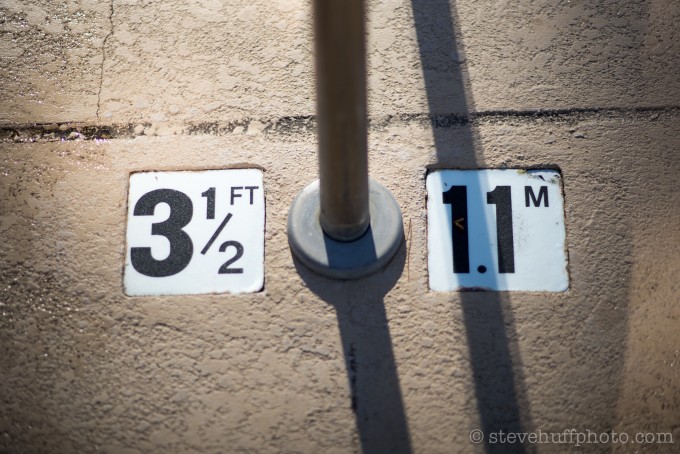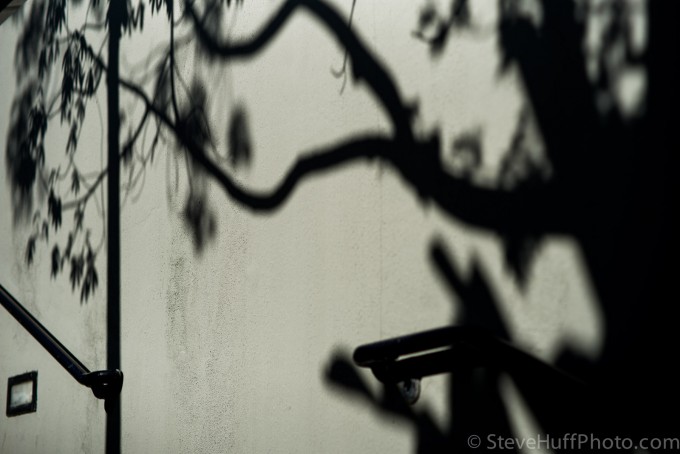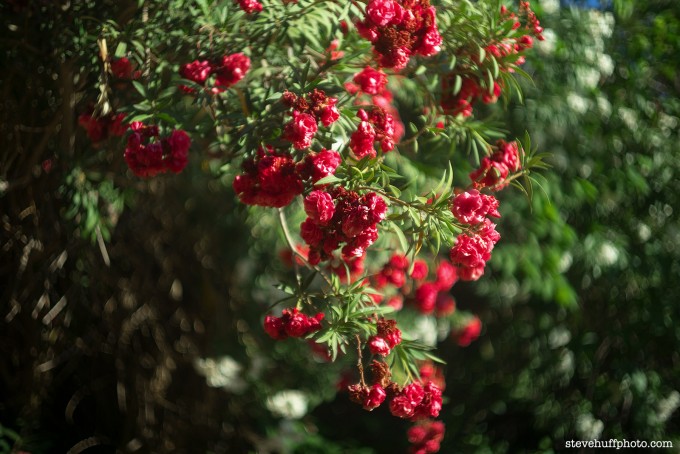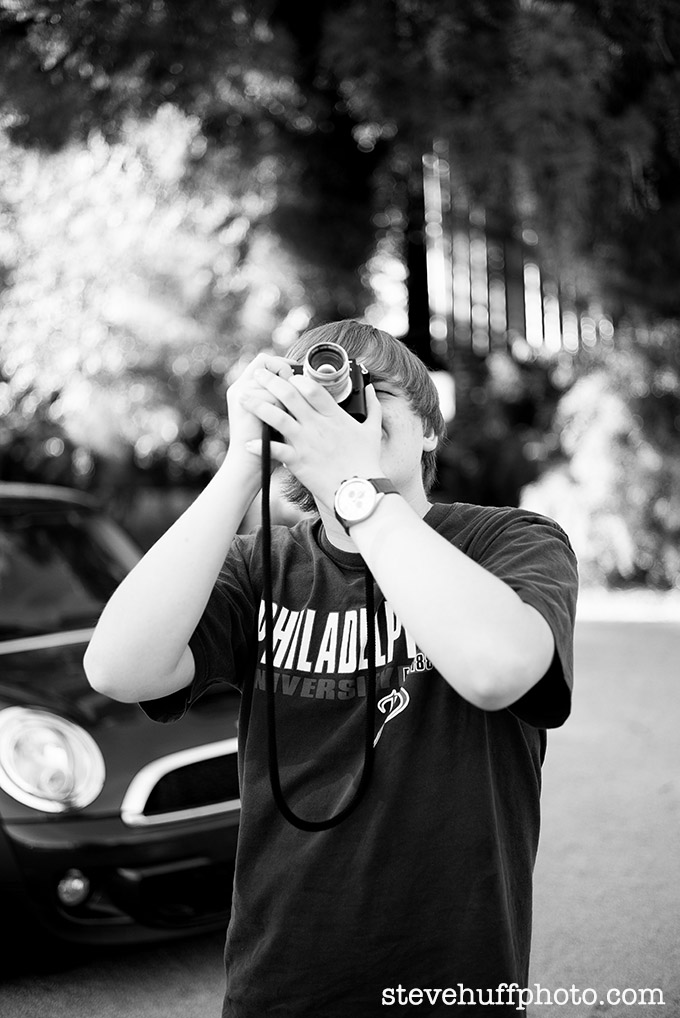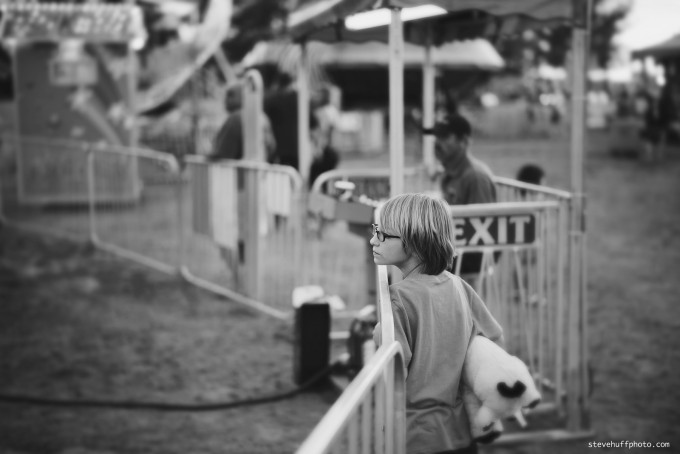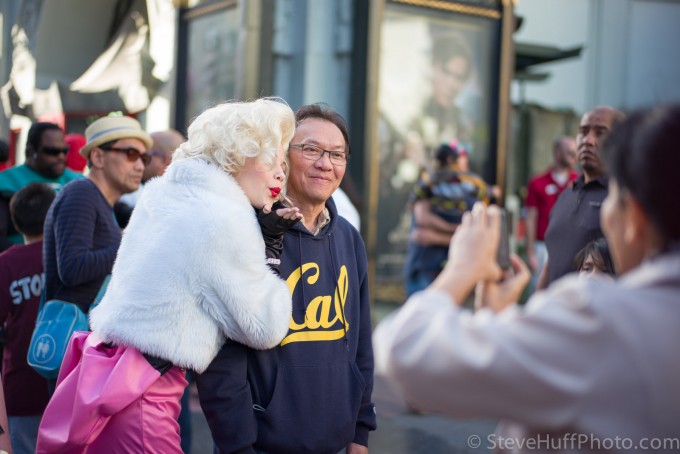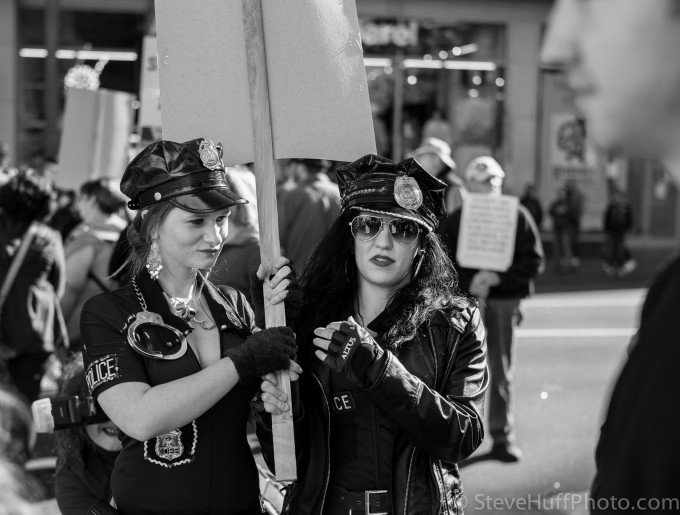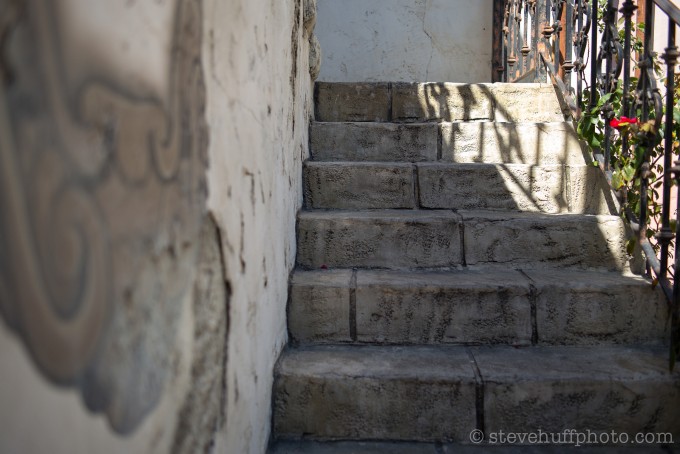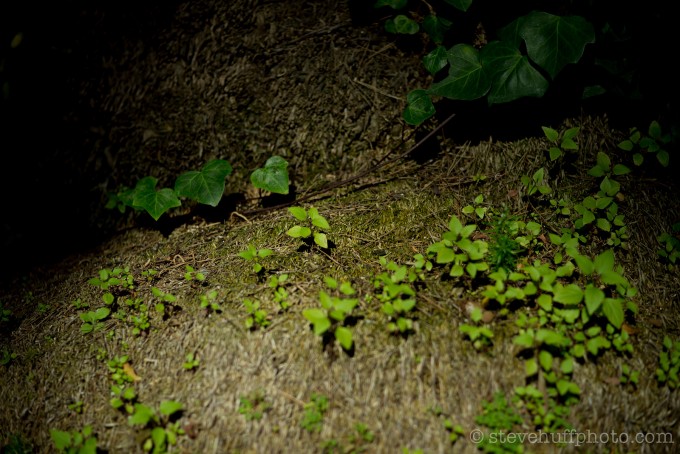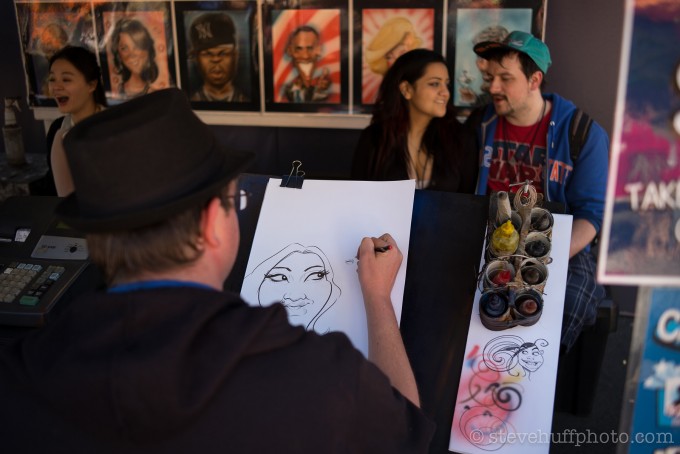 PLEASE! I NEED YOUR HELP TO KEEP THIS WEBSITE RUNNING, IT IS SO EASY AND FREEE for you to HELP OUT!
Hello to all! For the past 5 years I have been running this website and it has grown to beyond my wildest dreams. Some days this very website has over 200,000 visitors and because of this I need and use superfast web servers to host the site. Running this site costs quite a bit of cash every single month and on top of that, I work full-time 60+ hours a week on it each and every single day of the week (I received 200-300 emails a DAY). Because of this, I need YOUR help to cover my costs for this free information that is provided on a daily basis.
To help out it is simple. 
If you ever decide to make a purchase from B&H Photo or Amazon
, for ANYTHING, even diapers..you can help me without spending a penny to do so. If you use my links to make your purchase (when you click a link here and it takes you to B&H or Amazon, that is using my links as once there you can buy anything and I will get a teeny small credit) you will in turn be helping this site to keep on going and keep on growing.
Not only do I spend money on fast hosting but I also spend it on cameras to buy to review, lenses to review, bags to review, gas and travel, and a slew of other things. You would be amazed at what it costs me just to maintain this website. Many times I give away these items in contests to help give back you all of YOU.
So all I ask is that if you find the free info on this website useful AND you ever need to make a purchase at B&H Photo or Amazon, just use the links below. You can even bookmark the Amazon link and use it anytime you buy something. It costs you nothing extra but will provide me and this site with a dollar or two to keep on trucking along.
AMAZON LINK (you can bookmark this one)
B&H PHOTO LINK – (not bookmark able) Can also use my search bar on the right side or links within reviews, anytime.
You can also follow me on Facebook, Twitter, Google + or YouTube. 😉
One other way to help is by donation. If you want to donate to this site, any amount you choose, even $5, you can do so using the paypal link HERE and enter in your donation amount. All donations help to keep this site going and growing!
 I do not charge any member fees so your donations go a long way to keeping this site loaded with useful content. Thank you!