USER REPORT: Two years with the Fuji X100 by Doug Barry-Martin
 NEW TOY – DAY ONE. Lets try black and white, high ISO and wide aperture.  f2.8 1/90 sec EV -0.33 ISO 1600.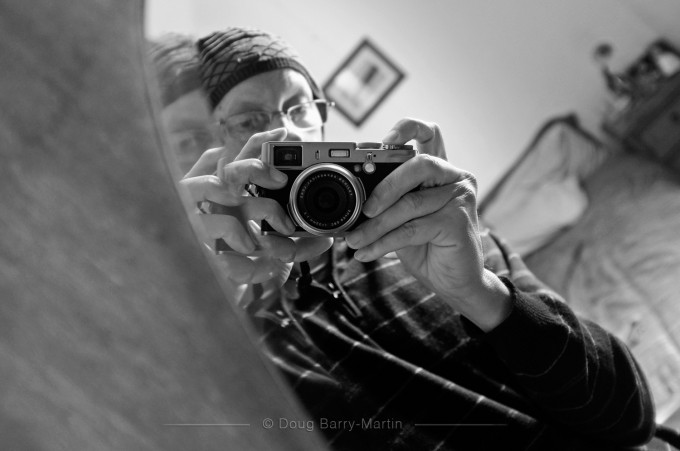 Hi Steve,
It is hard to believe that so long has passed since I first looked through the viewfinder of the then brand new and exciting Fuji X100 and went wow! I pretty much bought the camera based on the super clear viewfinder. The price was a lot more than expected – especially as I opted for the leather case (about US $1600 all up). The case incidentally makes the camera as it really improves the handling. I did replace the overly grippy and uncomfortable strap with a softer smoother one. I have never had a lens cap on as it is not required with the case which you can quickly unfold and shoot. The real surprise was the high ISO performance. In fact the jpg output was so nice I have never shot RAW (which I usually do) except as a test. Good job Fuji. Whilst my Canon SLRs were more efficient in terms of handling and af the Fuji charmed with its size and unique handling and looks, not to mention output. I did take time getting used to reaching under the lens to find the aperture lugs and wish Fuji had just made this a knurled ring without the lugs as per a Sony RX 100 etc. 99% of the time I keep the camera in auto ISO with a low limit of 1/30 sec and have assigned the fn button to ISO. The RAW button is assigned to the ND filter and is very handy when shooting at wide apertures in bright light. I have the EVF set to show a review of the image after taking the shot or, if I pull my eye away it appears on the LCD. This is a great feature as is the ability to scroll through the menus on the EVF when it is difficult to see the LCD.
THE ALLEY OF LIFE
Lets try street shooting. Wow this is fun! (See my flickr site for more about this shot).
f11 1/250sec +0.67 ISO 200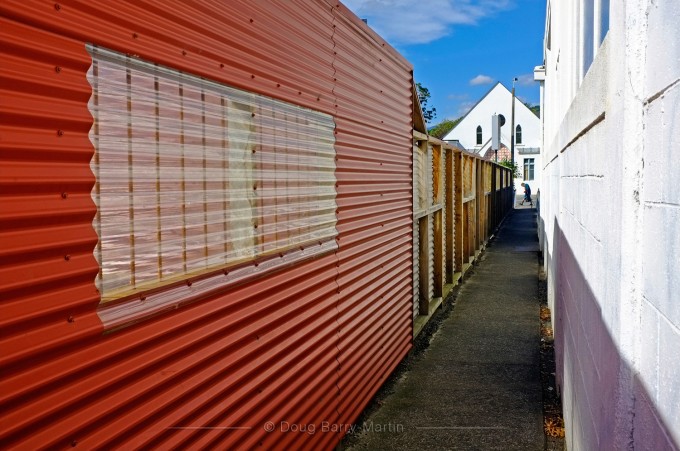 Yes there were a few niggles to start with but the camera got better with each firmware update. It sure kept up your interest in the camera seeing how it had improved with each update. I did eventually encounter the dreaded sticky aperture problem but Fuji replaced the lens no problem.
I am sending 21 of my best shots over the 2 years that I think show a variety of shooting styles, processing and subject matter. I have also have posted 200 plus shots to my Flickr account for your readers to view (see link below).
Sounds a lot, but not when you consider I have shot nearly 10,000 images.
MODERN LOVE. For the Fuji that is. Loved this clean rendering. f4.0 1/2000 -0.67 ISO 200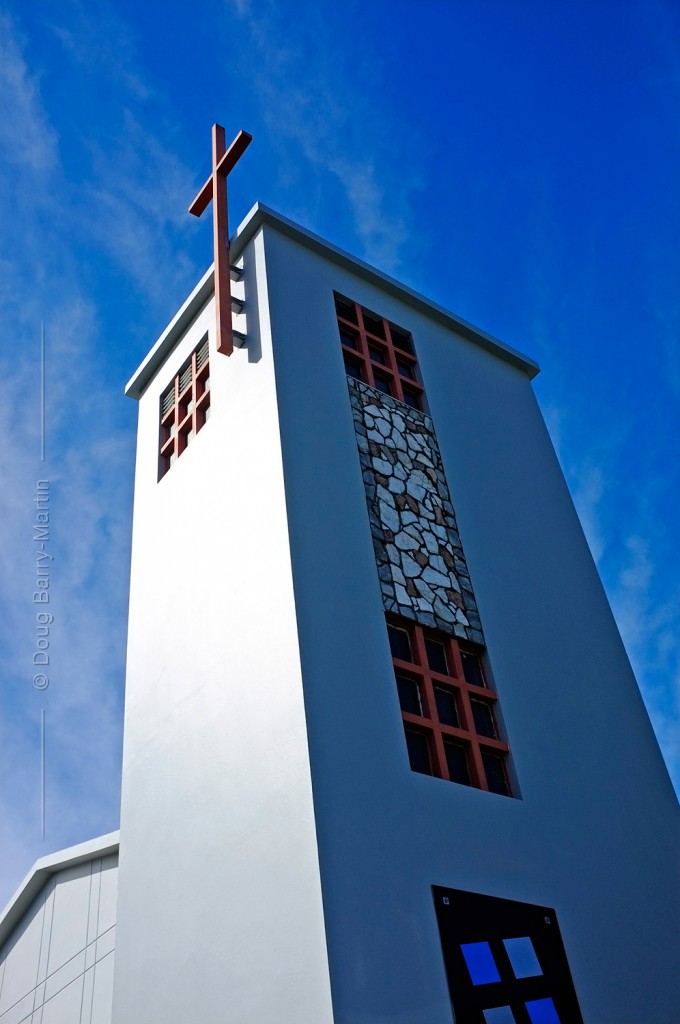 I went through a few phases such as delighting in handheld night photography (I have never used a tripod and only once or twice used a fence or some support) or, due to being inspired by your site's images, trying black and white or shallow depth of field. Although the Fuji does not excel at macro or even landscapes I managed to pull of a few of those too. I also tried it out for action photography. In all instances it worked fine and generally is a joy to use. Yes it has it limitations but so do all cameras. Hopefully you will enjoy the images I have posted. Amazing to think that this groundbreaking camera is now superseded. I will hang on to mine for a while yet as for most purposes it is the best compact camera I have owned. Only thing I wish for is a small built-in zoom or at least an add on telephoto lens.
HOT WHEELS. Retro style derby cart. Accidentally bumped white balance to a cooler setting and added a warming filter in Photoshop. Voila – retro look.
f2.8 1/1100 ISO 400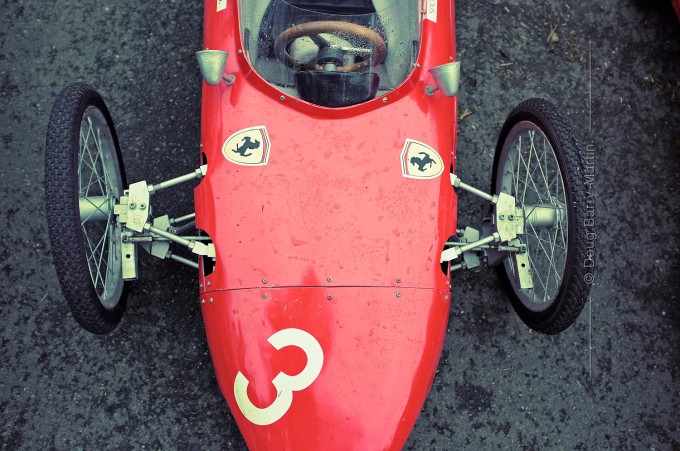 Some of the images I have shot have found their way into calendars or Diaries (I shoot for a company producing these for Nelson and Christchurch).
Mostly I shoot with the X100 for my own pleasure but it has been great at parties too due to its low light ability.
You can be sure as long as you have the X100 with you probably won't miss a shot (unless you need to zoom in or the action is just too fast – but more the former than later). And for those who think the af is slow at night just switch to af-c. Works a treat.
FRESH AS!   Candid shot at the market proving that timing is as important as fast af.
f8.0 1/250 -0.67 ISO 400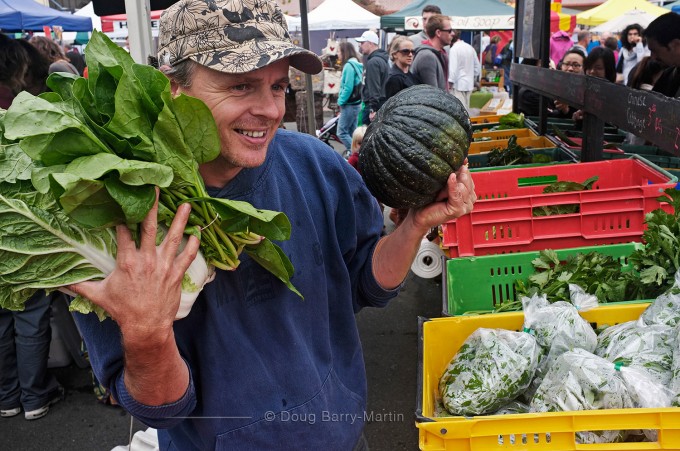 I thought about replacing it with the OMD E5 and although I like the IQ and versatility etc of the Olympus I do not like the tiny buttons and small hard – to read on-screen type and muddled menus. The Fuji is a paragon of simplicity and clarity compared to the Oly.
The twist in this tale is that I have just bought another compact camera, second-hand. An Olympus XZ-1 (apparently it is no good unless it has an X in the name these days since Fuji started the trend). I bought it in "as new" condition for about US $200! So far I am finding it hard to see the screen in sunlight (impossible sometimes) but that aside it is pretty good. I have quickly discovered the need to shoot RAW, mainly due to the strong NR that is applied to jpgs. As Steve would know having a new camera can reignite that enthusiasm to "see what she will do". Will it replace the X100. Highly unlikely but it will be an interesting addition.
CHAINED. An evening shot with warm filter applied in Photoshop.
f8 1/30 -1.0 ISO 3200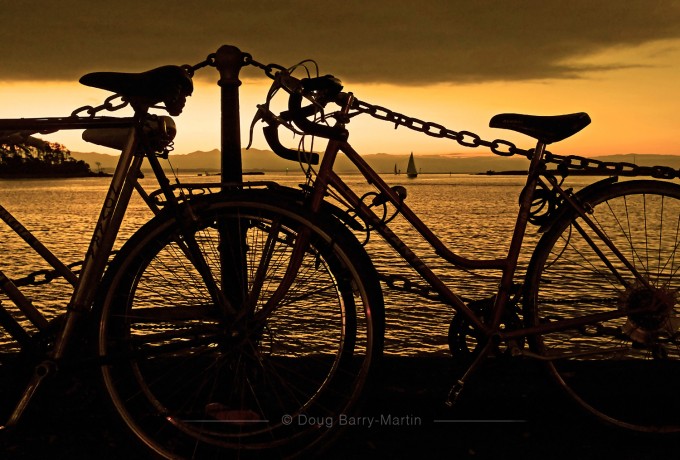 –
BANG! War re-enactment as part of our war memorial day (ANZAC Day).
f8 1/80 ISO 400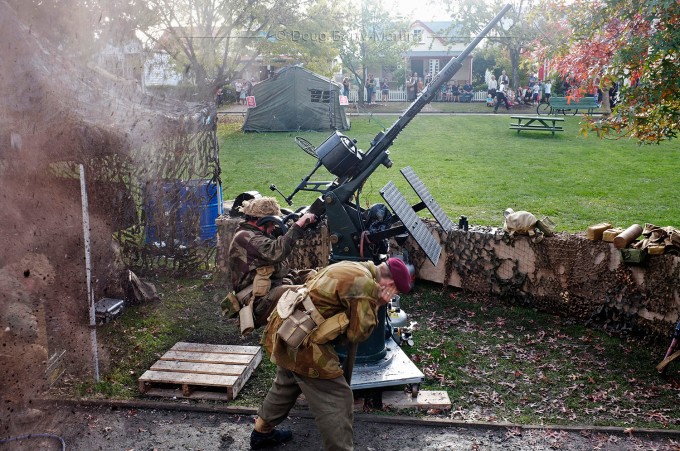 Anyway hopefully the images tell the story of my 2 year journey with this wonderful camera.
All images have some PP in Photoshop.
I almost always shoot in aperture priority mode with auto ISO (max 3200 and low shutter speed 1/30).
Also I usually have at least EV -0.33 on all my digital cameras (rather blocked shadows than blown highlights).
MAGIC. Shot from my car resting the camera on the open window ledge.
f4.0 1/10 ISO 3200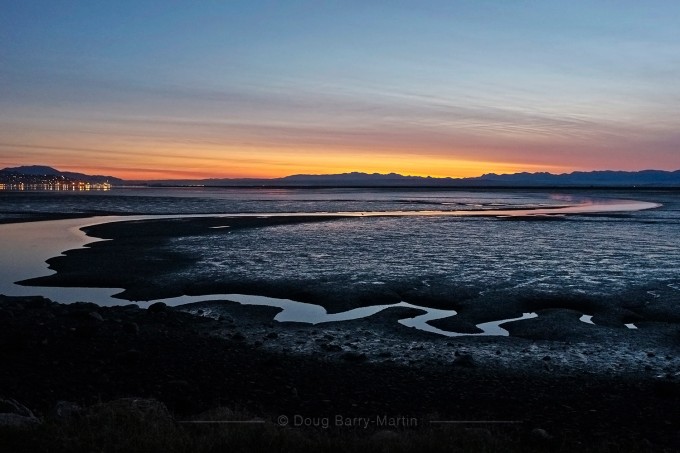 –
SIKA (his name) – musician/shaman/market seller. How close can we get?
f2.8 1/1250 -1.33 ISO 200 (the -1.33 EV must have been an accident – no reason for it).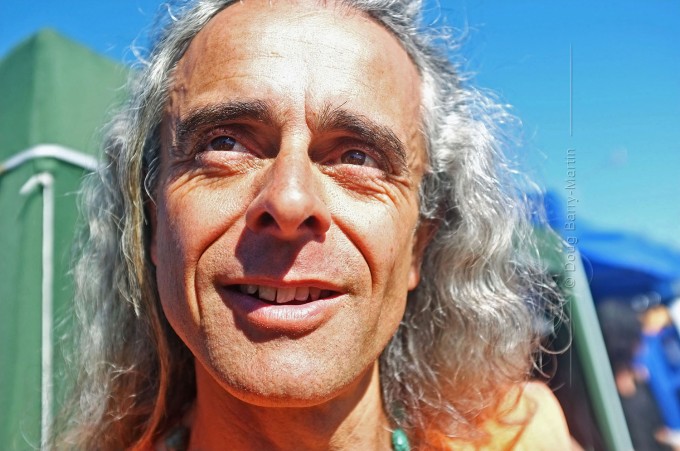 Here is the Flickr link.
http://www.flickr.com/photos/dougbm/
Thanks for reading.
Doug Barry-Martin
Nelson
New Zealand