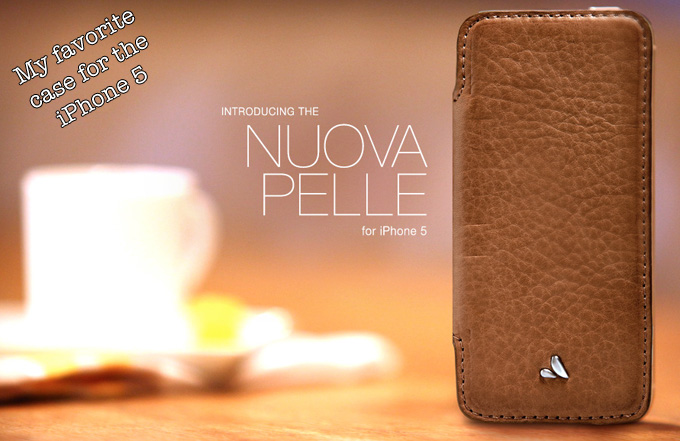 My favorite case for the iPhone 5, the Vaja Nuova Pelle
FACT: The iPhone is the most popular camera in the world.
This morning I have something a little different. I loooove my cases and accessories for my cameras and if you guys know me well, you know I love my iPhone cases as well. I have tried a couple of them out already and this one from Vaja is the best one I have tried, for me. It is sleek, slim, feels luxurious, hand-made in Argentina and has protection for the front and back of your phone. The coolest part of this case is that it is unlike any other case made for the iPhone 5 to date. There is simply NO BULK. There is not a bulky back to slide the phone into. Instead it seems to float in the middle while being rock solid secure. The top flap is magnetic so it sticks to the top glass of your phone. (the Iphone 5 has magnets under the front glass).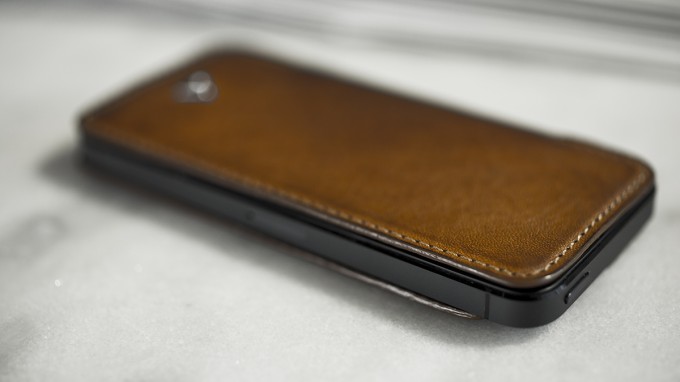 It is an ingenious design and I love it. I have tried other cases like the ultra high End Orbino, which is still going strong on my girlfriends iPhone 4, but on my 5 the leather started to split on the Orbino, and at their $220 asking price I feel that is unacceptable.
The Vaja is quite amazing and will wear in like an old baseball glove or wallet. All for $80 and in stock with no wait times from Vaja, which now ship direct from the USA (no more long waits for some products, like this Nuova Pelle case) – You can see all of colors available and more info from Vaja at their page set up just for this case, which is HERE. So check out the video I made of the case above on my phone. I found no real weakness except that if you need ultra protection, this will not save your sides and top in case of a big drop to concrete (if you drop on the edges). It will protect the front and back and do so with style, class and luxury, all for $80. Well worth it for a case that will last the life of your phone and even wear in with time giving you a gorgeous rich look and feel. I highly recommend this case.  It seems they have all colors in stock for immediate ship at this time. Mine came in 2 days and I have one for my phone as well as my Son Brandon's phone. We love them.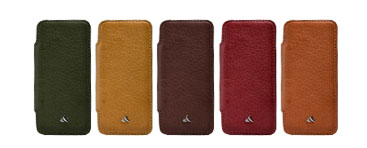 NOTE: When I first ordered my Case the front cover did not close. The magnet system was clearly not working but not only that, the cover was being pushed up! Turned out my phone has a defect and the magnets were put in wrong. Well, one of them was put in wrong with reverse polarity causing it to push open the case. It is my phones issue and the case worked on three others that I tried. My sons, a friend of mine and a phone at the Apple store. I tried to get Apple (at the Apple store with a Genius)  to replace my phone under warranty and they actually laughed at me and said if the magnet is put in wrong it is not a defect as the phone still works. I said "I just bought this case for $80 that depends on the magnets working correctly so what do I do"? The girl at the Apple store said "buy a new case"? So while I understand the position of Apple, my phone indeed does have a defect even if it is not noticeable with normal use. 
When I sent an email to Vaja about this issue (this was before they sent me the colored review samples) not only did they refund me but they made a custom case for me that would work with my oddball phone. How cool is that? They then asked if I wanted to review the case after I mentioned I have reviewed their previous products. Was so cool and their service, speed and overall customer service was splendid. Problem solved, and not by Apple but by Vaja. They also informed me if anyone else had this issue with their phone they would do the same for them as they did me. Nice.
BTW, You can see my other Vaja video reviews HERE, HERE and HERE. The iPad mini case is AMAZING btw. Quality products all the way in my experiences.