The FoP does Emerald City Comicon
By Bob Towery, Ashwin Rao and Tori Buckman
Bob Towery.
I first got serious about photography back in 2001. After mastering some of the technical and aesthetic skills, it was something of a surprise to find that what I like most about the hobby is being around other photographers. Joining various groups, attending workshops, I found that both my enjoyment and my own results improved a great deal. Through these friends I have been fortunate to shoot in many foreign countries not to mention great locations here in the USA.
I knew about Ashwin Rao from this website, and hoped that when I moved to Seattle we would become friends. I joined SLUG (Seattle Leica User Group) and I found him to be a great guy as well as a creative and active photographer.
Tori Buckman attended a recent Lightroom workshop I taught. We exchanged emails, and after I reviewed her Facebook and blog posts, I loved her style and felt like we could have some fun shooting together.
When I heard about a Comicon event happening in Seattle, I thought it might be the perfect event for our first outing together. Sure enough, both were interested. The Fellowship of Photographers (FoP) was born! On a Spring day we converged on the Seattle Conference Center and the hundreds of young people dressed up as their favorite comic book characters!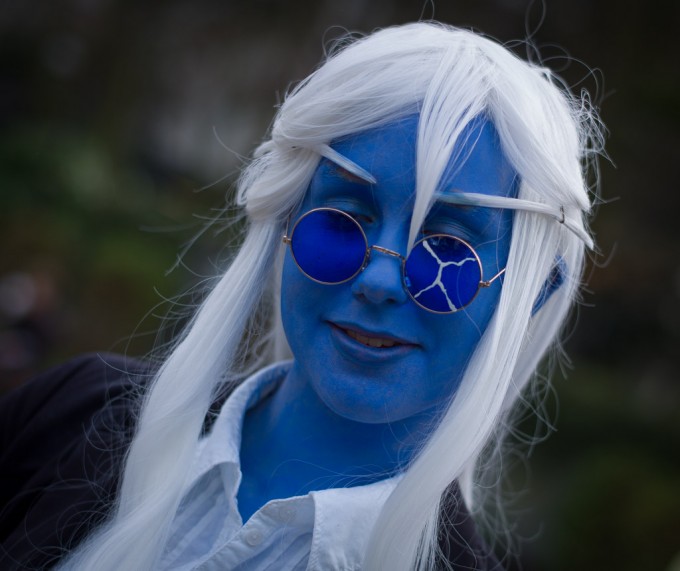 Ashwin Rao.
Hi friends, it's Ashwin. One of the great things that I love about the community of photographers that I have met through Steve's site and the forums is the commitment to forging real world relationships from prior virtual/online relationships. Being a Leica and smaller camera shooter, I feel a real kinship with others who shoot and value similar gear. Most of us enjoy shooting "street". I met Bob Towery a couple of years back. Bob had become aware of me through Steve's sites and my writings here, and I knew Bob through the wonderful work that he's shared on forums and his blog. Bob contacted me when he was moving to Seattle, curious about the Leica community out here, and I was thrilled to introduce him to like-minded Leica shooters such as Ed Tan, Al Tanabe, Roger Paperno, Matt Driscoll, Dan Harrington and other Seattle-based amateur photogs. Many of us had met at Steve Huff's Seattle workshop a couple of years back and forged a strong bond, which included monthly meetings of the Seattle Leica Users Group, aptly named the "SLUG"s…. Together, we would critique and share in each other's work, while discussing the latest gear, travel, and photo ventures. Bob started coming to these meetings regularly, and we forged a strong bond. I was particularly privileged to receive a print of one of Bob's photos from the Day of the Dead, which I have up hanging in my home. Despite our burgeoning friendship, I had never photographed with Bob, and so when the opportunity arose, I jumped to accept.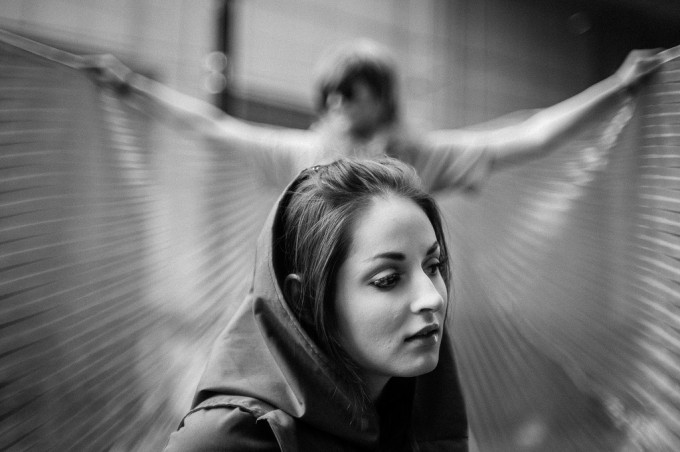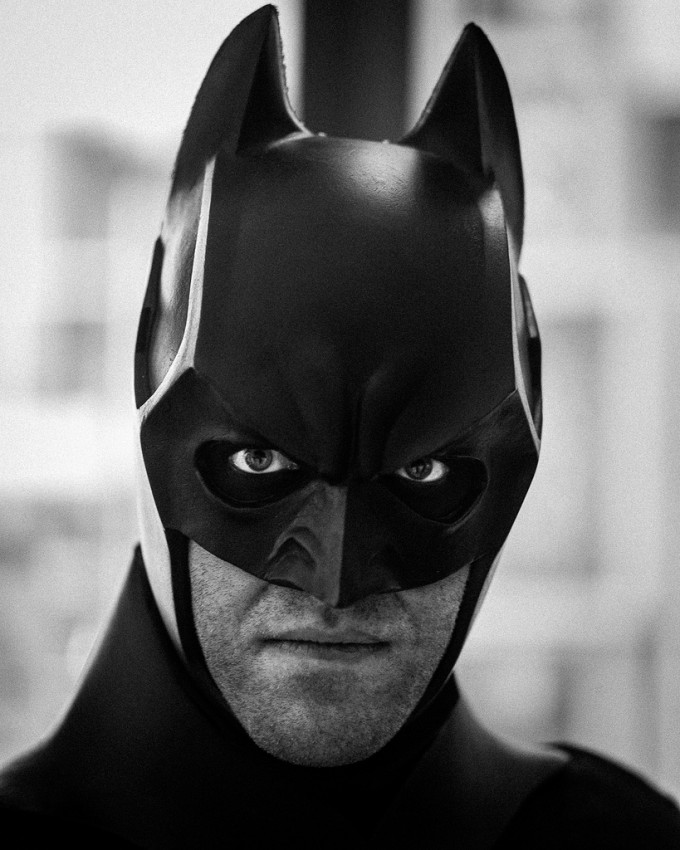 Tori Buckman.
If you are reading this story, then you too must be enamored by the power of photography. I find it hard to look at scenes, events or gatherings and not wonder how many different ways I could capture it with my camera. In a constant venture to expand my horizons and hone my skills, I am always looking for a chance to get out and shoot. Even more rewarding is when I am able to mingle with photographers of higher skill levels and learn from their varied experiences. It's in those moments when I can quench my thirst in an ever-growing fervor of photography.
Me, I am Victoria, but my friends call me Tori. I've been living in the Pacific Northwest for almost four years. With so much to behold, it's been a wonderful existence so far. I have joined some local photography groups in hopes to be introduced to opportunities where I could see even more of this lush and diverse land. In conjunction, I also follow the blogs of local masters hoping to glean bits of technique and data that I can apply to my own style. Through one of these groups, I met Bob Towery and was instantly impressed at his level of knowledge and drawn to his street photography pieces. It almost seemed too coincidental when he mentioned how he wanted to go to the Emerald City Comicon for an afternoon of shooting; as I too was looking into doing the very same thing!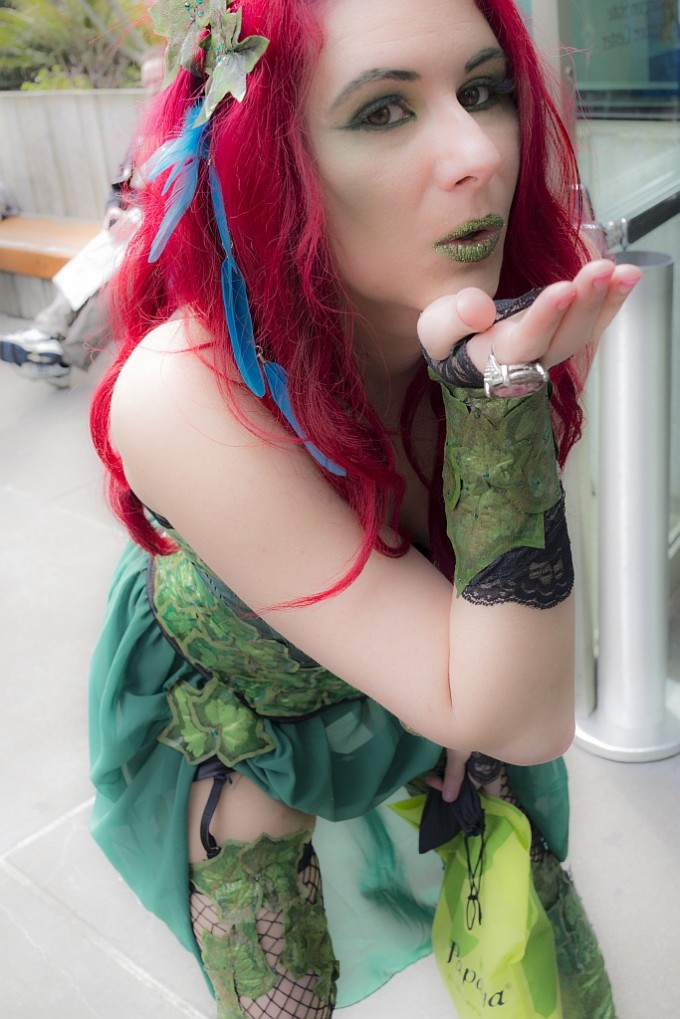 Bob.
I really enjoy young people doing something with enthusiasm. These kids are passionate (in some cases a bit too serious?) about their characters. And they are there to be seen and photographed, perfect for us photographers. Every person I stopped for a photo was happy to do it. Because I have some experience shooting models, with some of them I'd take more time and work on poses.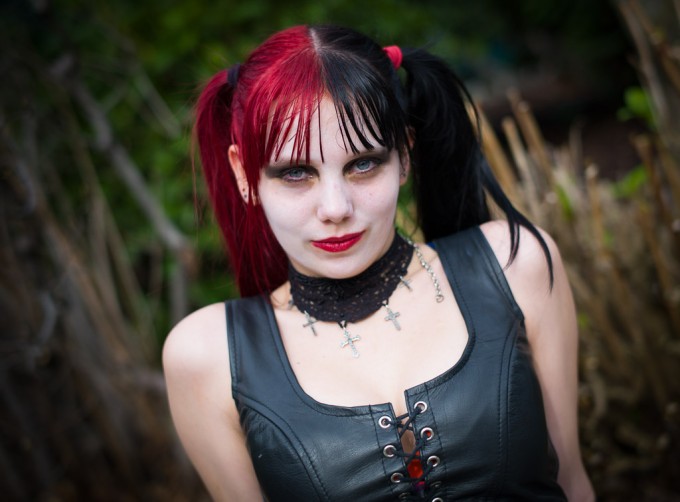 The three of us repeatedly drifted apart, and drifted back together. Lots of smiles and chimping I particularly enjoyed watching both Ashwin and Tori work with their subjects. Tori likes to work interesting angles, and I thought "hmm, I can really learn something from this girl." Of course Ashwin is very creative in his own style, and I saw how he really enjoyed showing each attendee a couple of his shots of them. Although I did not have this blog post in mind at the time, I wanted to make sure we got some shots of each other.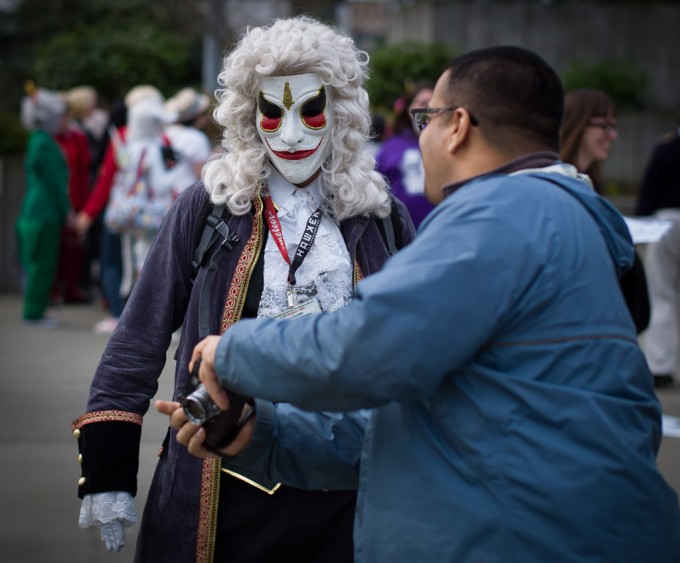 Ashwin.
As many of you know, I have adored my journey with the MM, as I affectionately call the camera. It's an incredible tool for street photography and is capable of producing stunning files that are fantastic to work in post-processing. My concern in shooting the Comicon had to do with an inability to see color. Oftentimes, the convention's attendees are colorfully adorned, and I felt, to some degree, that I might miss out by shooting in black and white. However, I also looked forward to the challenge, and so off I went. I shot the entire series with 2 Nikkor LTM lenses, the incredible Nikkor S.C 5 cm f/1.4 LTM , one of Nippon Kogaku (i.e. Nikon)'s normal legendary lenses, and the equally highly regarded Nikkor 10.5 cm f/2.5 LTM. Classic lenses work so well with the MM, and I share the images to demonstrate my efforts.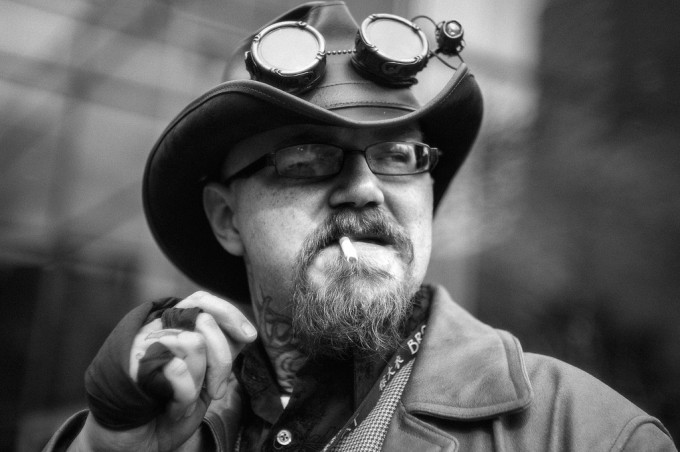 Bob.
After shooting someone, I would look them in the eyes and say "thank you for letting me photograph you, I hope you have a wonderful time here today." This always got a smile and a "you too!" type of comment. A couple of them gave me their emails and asked that I send them some images. One of my favorite moments was when two girls that didn't know each other realized they were dressed as characters from the same comic book. They hugged and giggled like first graders.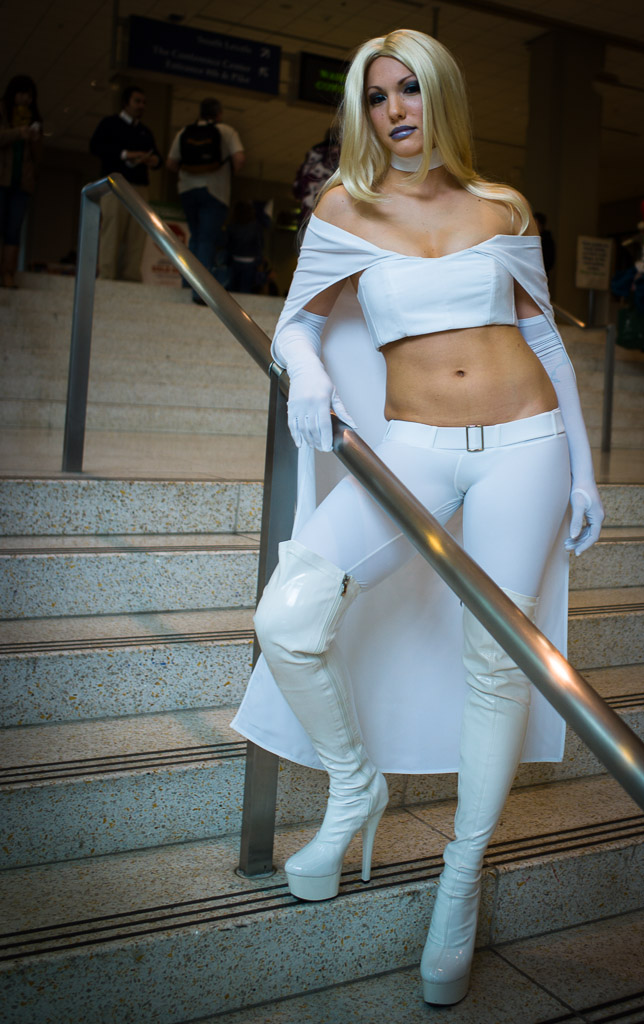 Tori.
One of the attractions for me was the sheer volume of sundry characters we would be able to see. I knew for certain we could come back with some pretty stellar images. Upon our arrival that morning, I felt a little like a child waiting to be let loose at the carnival. There was so much to behold, it was almost sensory overload for me (yes, my first time attending such a spectacle). We were waiting to meet up with Bob's friend from Seattle, Ashwin Rao (I would later learn how talented this fella also was. Both he and Bob seemed to be oozing with technical information I could draw from). I couldn't keep still and began darting about trying to catch the characters as they streamed by. When Ashwin hooked up with us, my pace slowed for a bit because he had gifted me the use of his new Sony RX1 full frame mirrorless and I was elated to be able to try it out at such a lively venue.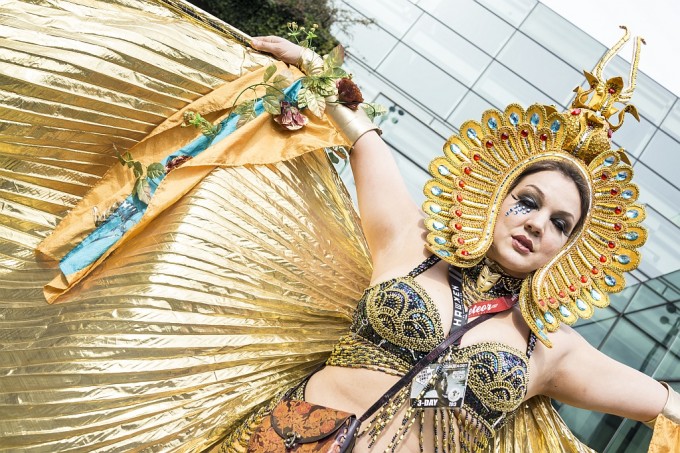 This was a blessing for me. Earlier, I felt hurried to try and shoot as many cosplay characters as I could which surely would have rendered merely average photos. In using a piece of equipment I was unfamiliar with and careful not to harm, I had to slow my pace and really concentrate on what I was doing. This is admittedly one area where I need a bit more practice. We dispersed a little once we got into the heart of the character parade. The characters were fully engrossed in their own world, presenting their costumes and accoutrements with such pride and validity that we were drawn right in. In some moments, we had to just stop and share with each other our images and laugh at some of our encounters throughout the morning. Alas, the morning melted into afternoon and we had to leave.
Bob.
Tori is newer to photography than Ashwin and me. So part of the fun was to lend her some of our more exotic gear. A few weeks before she didn't even know us, and now she's rocking Ashwin's RX-1 and my M9!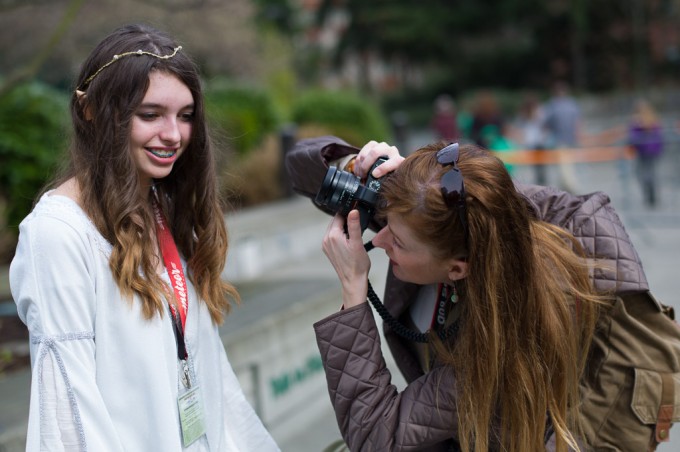 When it seemed like we had shot enough, and our stomachs were growling, we headed to one of Seattle's best Mexican restaurant for food, drink, and more getting to know each other. Spending time with other passionate photographers – you can't beat it.
Ashwin.
All in all, I had a great time with Bob and Tori. We gathered together, but never crowded each other out. We shared jokes and pointed out photo opportunities to each other. We all came home with different, yet equally compelling photos. To boot, I formed a fantastic and amiable bond with two like-minded photographers. Tori seemed to adore her time with the fantastic RX1, while Bob used his M9 to capture the show in his own creative way.
Me, I found the Monochrome to be liberating. Coming home and editing files from the camera is so rewarding. The files are incredible. But you know what, the friendships formed from this photo excursion have been even more remarkable.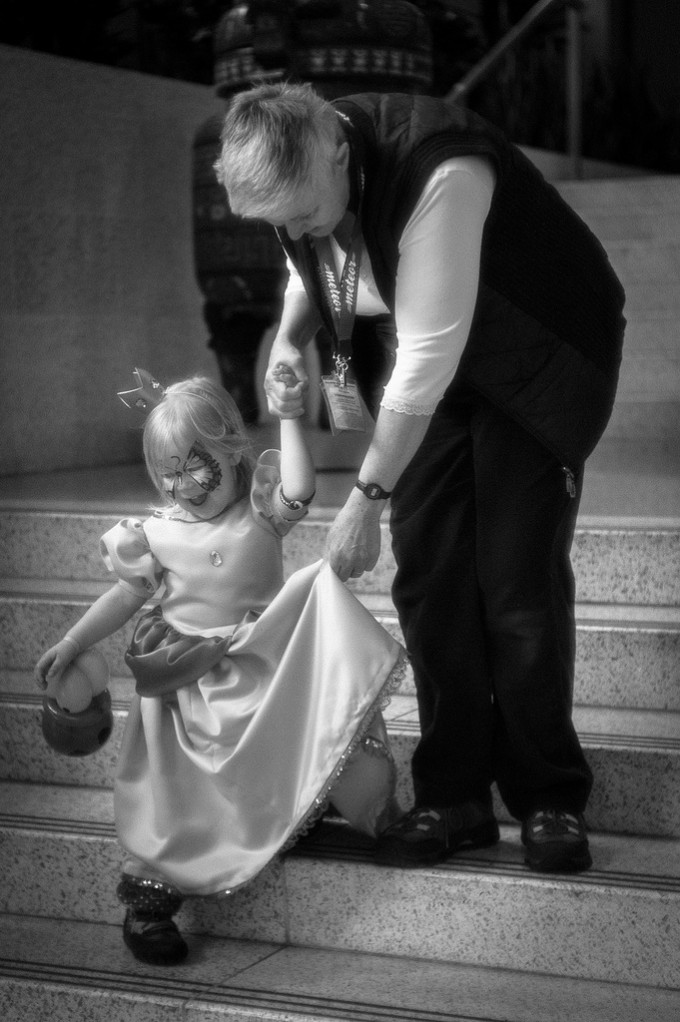 Tori.
By this time, I was ready to fuel my body with some much-needed grub. In sharing lunch with Bob and Ashwin, I was able to sit back and take in a little more than sustenance for my body, but for my mind as well for these two had quite a lot of photo-chat for me to soak up. I remember thinking; how lucky am I to have formed new friendships with such talented and exuberant individuals?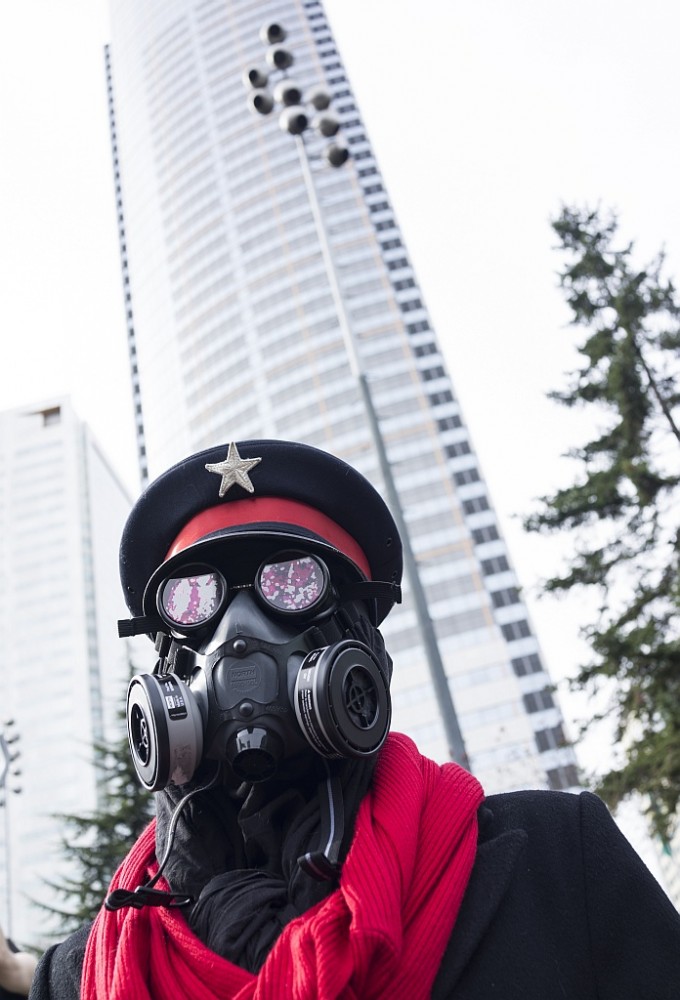 Ashwin parted ways with us after lunch, but Bob and I finished out the afternoon in Seattle with a photo walk around the streets and a visit to the Vivian Meyer show at a local gallery. The thrill of the afternoon was being bestowed with Bob's Leica M9. Quite literally, I felt as if I were being crowned as he placed the camera strap around my neck. Here begins my experience with rangefinder cameras. While the focusing system continued to train me in slowing down, even more valuable was the mentoring Bob was able to give me in the genre of street photography.
Bob.
Ashwin had to dash after lunch, but Tori and I continued walking, talking and shooting in one of Seattle's great urban neighborhoods.
Ashwin.
In fact, just this weekend, my partner, her daughter, and myself will be heading to Bob's for a weekend of fun at his home. Cameras will surely come out, but the camaraderie is what counts. It's what photography can be all about. I encourage you all to find like-minded photographers in your community. Strike out and shoot. You may not always find that bond, but when you do, the rewards are high, and meaningful friendships are forms. Thanks to Bob and Tori for a wonderful photo stroll, and here's to looking forward to many more.
Tori.
In a whirlwind, the adventure had passed and as I was boarding the ferry to leave Seattle, I couldn't have been more satisfied (or excited to get home and start processing!). Not only did I gather some magnificent quality images from the two new systems I was able to try out, but I acquired some new friendships that I will value to no end. We indeed are the lucky ones; photographers that can have such fun in what we do while continuing to learn fresh techniques and branch out into new aspects.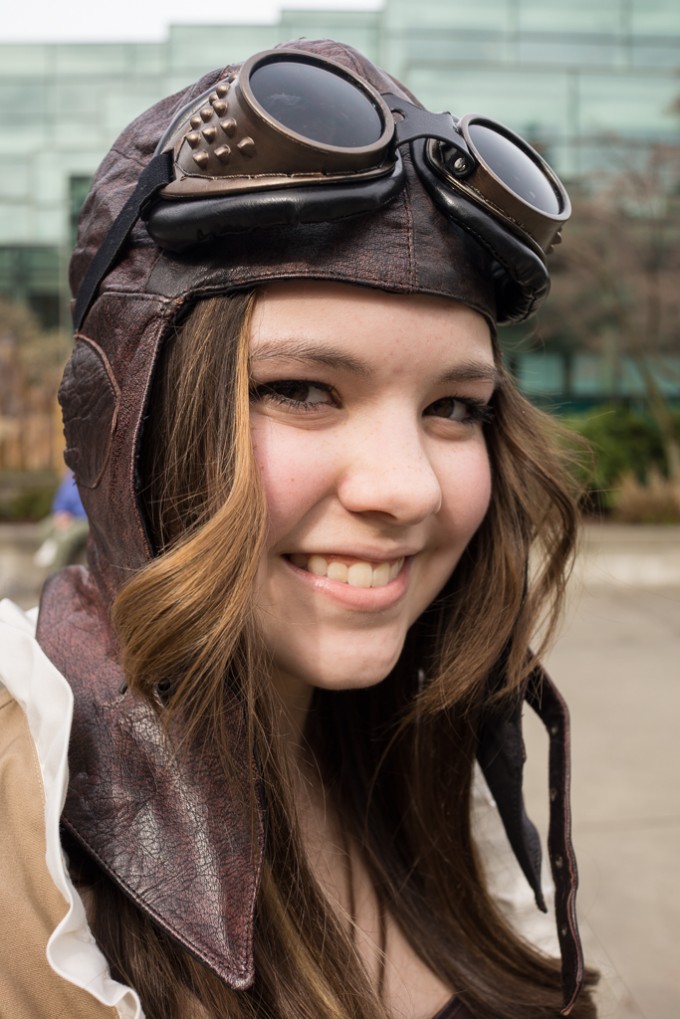 Bob.
I knew the FoP must ride again. And in fact we did, about a month later there was a similar event, Sakuracon, and we shot it as well. Now we need a new adventure. What's next Ashwin and Tori?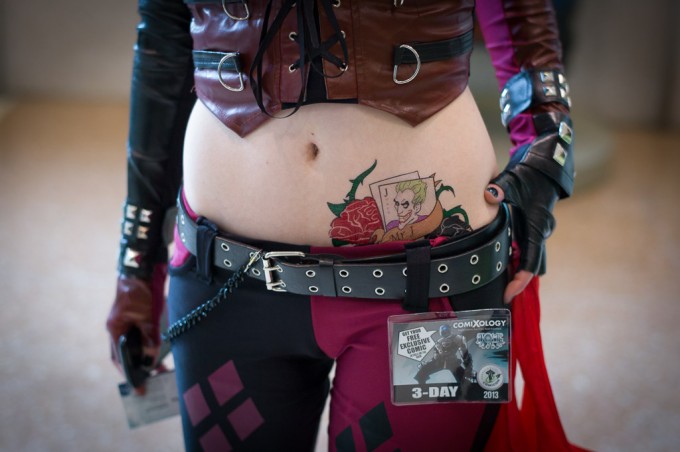 And who else wants to join the FoP? We just might take you along on our next trip to Comicon, where yes, the Jokers are wild! Bring your favorite camera and your sense of humor, you will be welcomed. (Hey guys, I am in next year – Steve)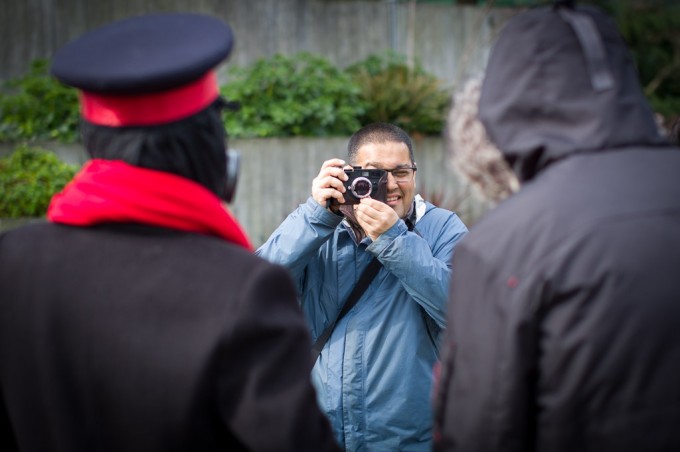 Ashwin Rao is a Seattle-based photographer.
 See his images on flickr 
and facebook.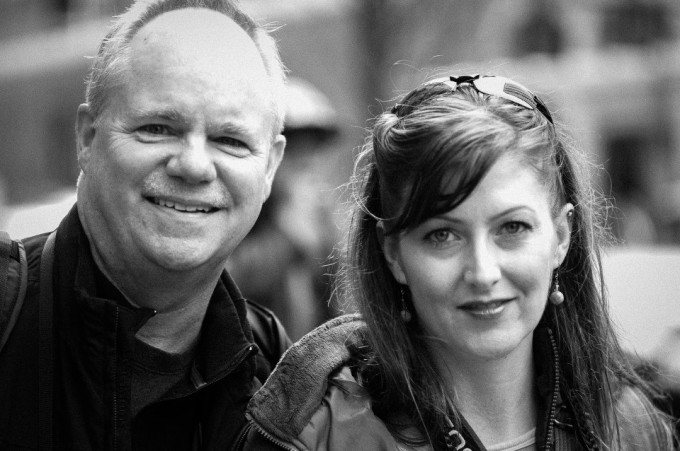 Bob Towery lives on Bainbridge Island, a short ferry ride from Seattle. 
See his daily photoblog, www.dreamtomorrowblog.com, 
and facebook photos.
Tori Buckman also lives in the Seattle area. 
See her website and blog here http://www.victoriajeanphotoart.com.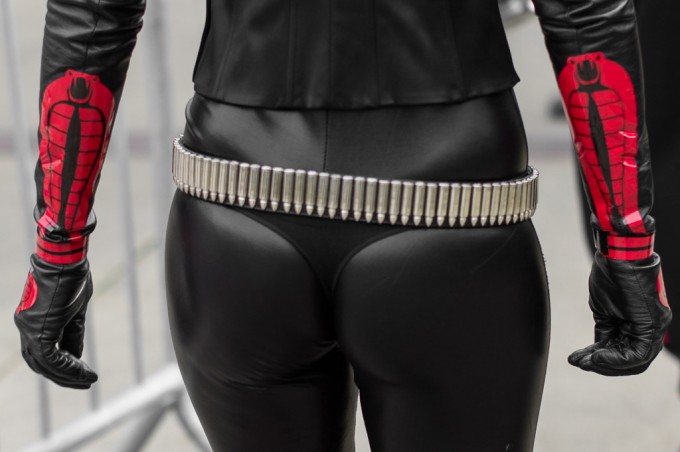 The End.