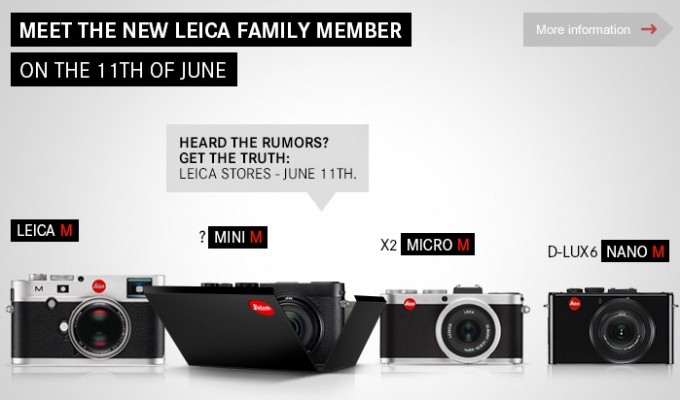 First images posted from the mystery Leica Mini (X-Vario)
ATTN: This camera has not been officially announced yet so while we have all of these rumors and teasers, what we have been told still may not be fact but it appears it just may indeed be. So my thoughts are based on what I was told by a few to be the real deal Leica Mini M, the Vario X. If it ends up being different than this, of course my opinions will change. 
Hello to all and a happy Friday to everyone! I am hard at work this morning putting together something on the new Ricoh GR which I have been shooting with but with all of this internet chatter and excitement about the new Leica announcement on the 11th – along with what seems to be disappointment in the Leica user world on the leaked specs, Leica has seemingly asked Jono Slack to release some of his photos from the new camera. You can see them HERE. 
I love Jono. He has been around for years shooting not only Leica, but all kinds of cameras from the old Kodak DSLR's to the Olympus DSLR's to the Micro 4/3 series as well as Sony. He shoots with what works for him but at the same time, he loves his Leica's just as I do. He always gets to test the new cameras and give input so he knows what the real deal is with the new Leica "Mini M" and today has posted samples from his use of it. With all of the respect I have for Jono as a person, a photographer and just being an overall amazingly pleasant person to be around I have to say that this Leica he is using for the photos he posted looks to be from a slow zoom lens 🙂 The colors, the sharpness and the overall vibe look more like what comes out of the V-Lux small sensor series.
With that said, I am not talking about his skills, I am talking about the technical output of the files.
The latest official photo of the new camera peeking out of its box. Looks like the lens is INSIDE the body and will pop out when powered on. That or it is one hell of a small pancake lens.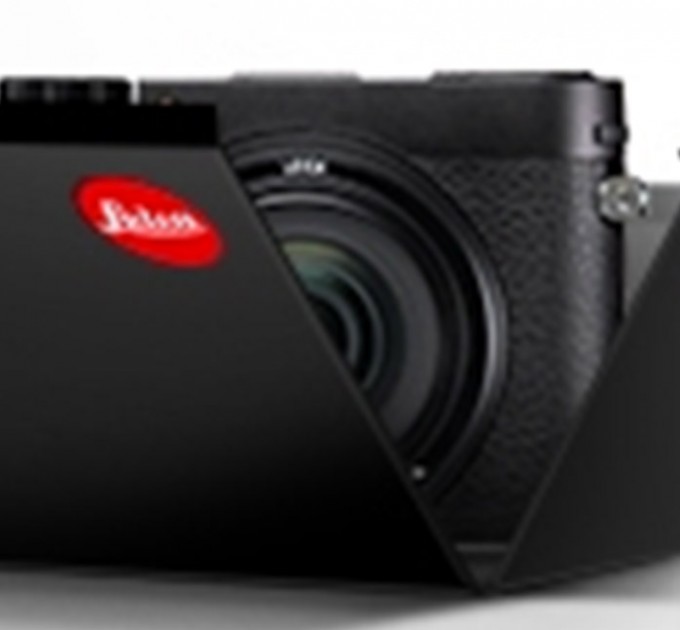 You can tell the lens was zoomed in for any shots showing Bokeh. This is how it works with a slow lens, you have to zoom in to a longer focal length to separate the background from your subject. So my guess now, as of today, is that the new camera is indeed a fixed slow zoom. I am not only saying this from the sample photos but due to the fact that over the past two-day I have had 4 e-mails come in from "anonymous insiders" who all told me the same thing. This is a fixed zoom camera, same X2 sensor and a slow f/3.5 starting aperture zoom. Either it is fact or four of you out there are trying  to play a trick.
I never believe email rumors if I do not know the source so take it with a grain of salt, but Jono's photos seem to show a slow fixed zoom is responsible for those images he has shown. Yesterday I spoke my mind about this release and if this is indeed the camera we all think it is (slow fixed zoom X2) then it is overpriced by $1500 if it comes in at $3000. I see more value in the X2 personally. It may sell well in Asia, but here in the USA it will be a slower seller than the X2, and that is pretty slow. All my opinions of course after seeing the buying habits of tens of thousands of people over the past 5 years.
If someone wants a slow zoom setup with amazing output, we have that already and with better specs than an X2 sensor..it is called a Fuji X-E1, has an EVF and a great Zoom 18-55. For less than $1500. If you want to spend $3000 you would be a fool to buy this Leica zoom over a Sony RX1, which is absolutely STELLAR in its use and output. The lens alone is worth the $3k.
So what can I say, if this Leica is for real, and is what we all are hearing it is then it appears that Sony is the new Leica and Leica is lost in their own bubble.
They did get the M 240 right though and man oh man is it FANTASTIC. Using Adobe Camera Raw for my processing (not LR) I am getting great results with color now. The M is truly my own Dream Camera and now using it with the Canon Dream Lens, I feel like I am always in a dream! hahaha. So Leica M 240 HIGHLY recommended. Leica Vario X with a slow f/3.5 lens…NOT recommended if coming in at anything more than $1500.
The reason I am being so harsh on this one is because THIS IS LEICA. We need to hold them to a higher standard. Is that not why we pay the extra money for their products? Releasing re-hashed cameras with sub-par specs is not the way for a company like Leica to go. If Nikon release this I would be all over it. Why? Because this looks more like an Nikon kind of camera spec wise, and would come it at around $1000, not $3000. But for Leica to release a camera such as this rumored Vario-X..nah, bad call. Leica is known for their photographic tools. Cameras, Lenses created from the souls and heart of photographers for Photographers. This should have been a REAL 'Mini M", then they could have made a HUGE statement.
By the time they do release a real Mini M, if ever,  Sony may just have a full frame RX with IC lenses and the ability to take M lenses using their gorgeous sensors at half the cost with equal or better performance. Then what? Leica can not be sustained on the niche rich clientele, they need normal folks to buy into their cameras, and we have been. But competition is out there and ready to steam them over and then the the tens of thousands of normal guys may shift to the competition to save money and get better performance. Leica will then be back where they were pre-M9.
But hey, I am just spouting off my thoughts as I always do. I love Leica but would never praise them when it is not warranted as they really need to be on their toes. Sony has some new bad ass announcements soon BTW…they are like a runaway train, madmen…listening to OUR wants and needs. Looking forward to what they have in store.
So again, to see those Leica Mini M samples over a Jono's website, click HERE. I thank him for posting them. What do YOU think about all of this?