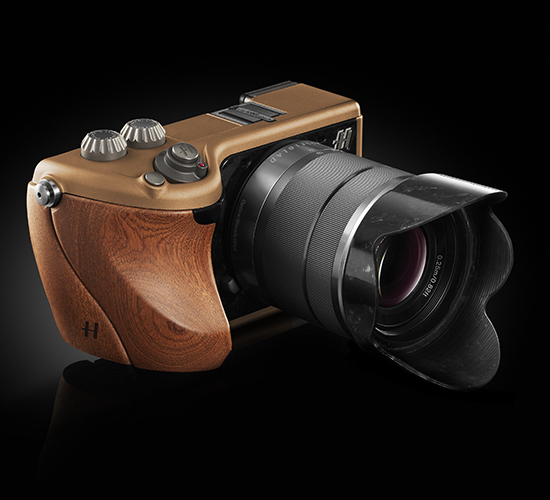 Get your Hasselblad Lunar now for only $6995!
Yes my friends, just when we thought the new Leica X Vario was over priced we now have the opportunity to buy the Hasselblad Lunar on Amazon RIGHT NOW! There are eight of them in stock at only $6995 with the 18-55 Made in Thailand Kit Zoom. Yes, THAT Hasselblad Lunar, you know, the one that is really a Sony NEX-7 with a fancy covering? Yes, this IS indeed a Sony NEX-7. Same sensor, same menus, same control, same kit zoom. But instead of $costing $1100 it is $7000. 
The same soft-ish Sony old school 18-55 on the same innards of the NEX-7 with a HUGE outer casing and grip.
Haseelblad must be smoking something really strong to even think they would profit from such a thing.
I wonder how many they will sell within one year? Should be interesting. I have yet to see anyone shoot with one, even for a review. There have been 1-2 reviews but no one has shot with it, they just visually saw and held it and wrote about its cheap plastic feel. No shooting.
In any case, I would never recommend the Lunar but had to post about it being available in case any of you here are feeling a little bit crazy. It comes in Titanium/Brown, Bronze/Mahogony and Titanium/Black. It does appear one of the Bronze ones sold, as I believe there were 3 of each when listed, now there are two of the Bronze, so SOMEONE bought one 🙂
If you want this camera without the bling you can buy the NEX-7 with the same lens for $1098, take that extra $6k and go on a kick ass vacation to use it, but the people targeted by Hasselblad for the Lunar have enough cash to buy the Lunar and a trip around the world anyway. Then again, the Leica M 240 is $7000 and I own one and am not rich! But the M 240 is not an OM-D E-M5 with a Leica shell. It is unique and there is nothing like it. The Lunar is the nuttiest camera release of the past 20 years.