Panasonic Announces LUMIX G 20 mm / F1.7 II ASPH – Fast Single Focal Length Digital Interchangeable Lens in Sophisticated Exterior Design
A newly designed 20 1.7 Lens from Panasonic is on the way! This lens is a legend in the Micro 4/3 world and the new version is set to hit very soon. I am a huge fan of the original 20 1.7. Check out this comparison I did quite a few years ago between this lens on a PEN and the Nikon D3s with a 50 1.8. Goes to show, it is all about the glass!
B&H ARE TAKING PRE-ORDERS NOW AT $399 WITH AN AUGUST SHIP DATE!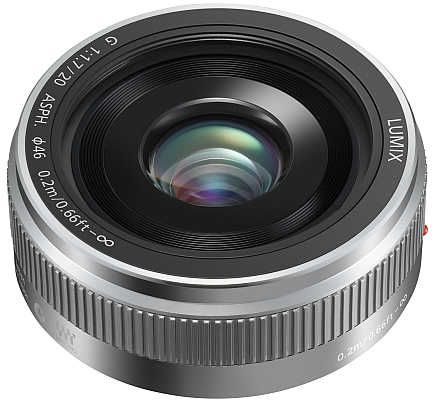 The Official Press Release:
Panasonic is pleased to announce the addition of a new single focal length lens LUMIX G 20 mm / F1.7 II ASPH. (H-H020A). Joining Panasonic's well regarded family of digital interchangeable lenses of LUMIX G based on the Micro Four Thirds standard, this model features a newly designed metallic profile, and sleek, sophisticated design elegantly finished in black and silver. Maintaining the stunning performance of LUMIX G 20 mm / F1.7 ASPH., the new LUMIX G 20 mm / F1.7 II ASPH. is extremely compact and lightweight & its F1.7 brightness that enables beautiful soft focus on the background for the subject to stand out impressively.
Comprising seven lenses in five groups, the new lens system uses two aspherical lenses effectively to minimize both distortion and chromatic aberrations, achieving super high resolution from corner to corner. The versatile 20 mm focal distance (equivalent to 40 mm on a 35 mm film camera) is suitable for a wide variety of occasions from daily snapshots, to beautiful sceneries like sunsets, and dimly lit indoor shots taking advantage of its beautiful soft focus. The new lens supports Contrast AF system for high precision auto focusing.
Seven blades give the aperture a rounded shape that produces an attractively smooth effect in out-of-focus areas when shooting at larger aperture settings. The new LUMIX G 20 mm / F1.7 II ASPH. lens also features a highly reliable metal mount, and uses multi-coated lens elements that minimize ghosts and flare to further enhance its optical performance. The new addition will be available from 29th July 2013.